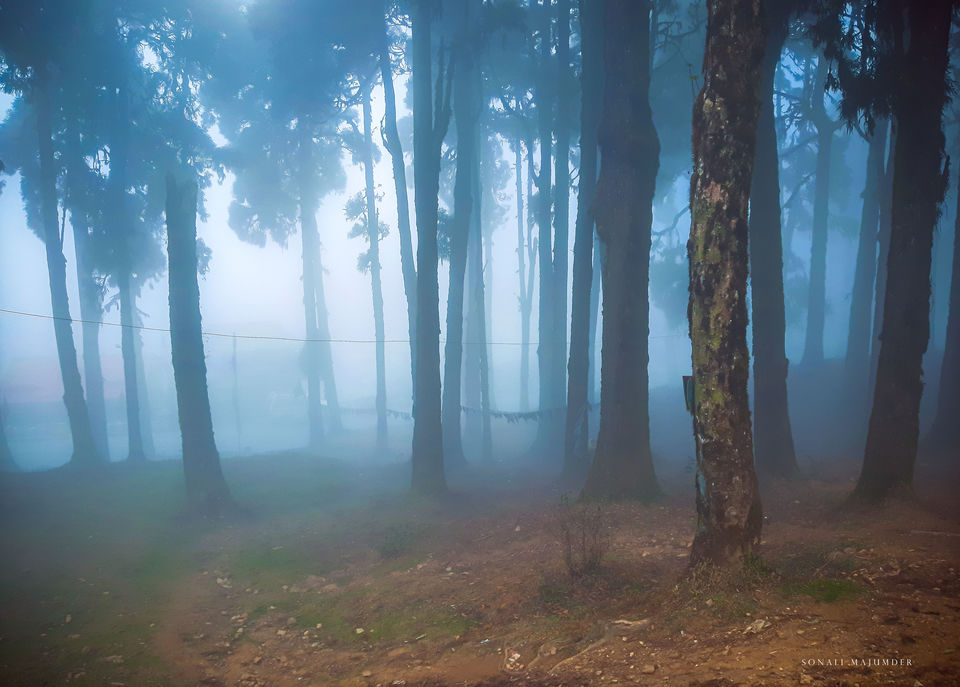 The first travel of 2020 so far. Here it goes....the tour was planned after returning from Kolakham. Lepchajagat was in my must visit place for so many months. So started this year's journey with this amidst lush green forest of pine and oak tree called Lepchajagat. It is located just 20 kms from Darjeeling and quite free from the regular tourist rush.
Lepchajagat can be called a seculated hamlet of Darjeeling district, located on the road connecting Ghoom to Sukhiapokhri. This place offers the astonishing view of snow capped Mt. Kanchenjungha. You can get more information from internet. So without wasting time let's start the journey.
A short video link :
Reached NJP station on 20th February around 9 am in the morning through Darjeeling mail. After getting freshen up in the upper class rest room, we reserved a cab from outside the station car parking area. Whenever I go to North Bengal and travel through NJP station I always prefer to book prepaid cab from WB tourism kiosk located outside the station area. But since Lepchajagat is an offbeat destination, the spot was not included in their rate chart and they offered us fare upto Darjeeling with Rs.500 extra for Lepchajagat. That time a local driver offered us Rs.2000/ to drop at the homestay. This offer was quite lucrative and we opted for that. The road is same as Darjeeling upto Ghoom station. From Ghoom, Lepchajagat is the left turn and Darjeling is the right turn. Those who want to go by shared cab, this place is easily connected. From NJP station shared Jeep is available upto Ghoom. Then again one shared jeep from Ghoom which are going towards Sukhiapokhri, get down at Lepchajagat.
We gave our first halt at a road side restaurant in Rohini road for breakfast. We took veg noodles and veg momos. Food was hot and tasty. There was a balcony & view from there was amazing. As we were moving towards we could see the beauty of the place. Zigzag road, cloudy mountain view, tea garden, pine and far forest on both sides of the road were started amazed us. After almost 3hrs we reached our homestay.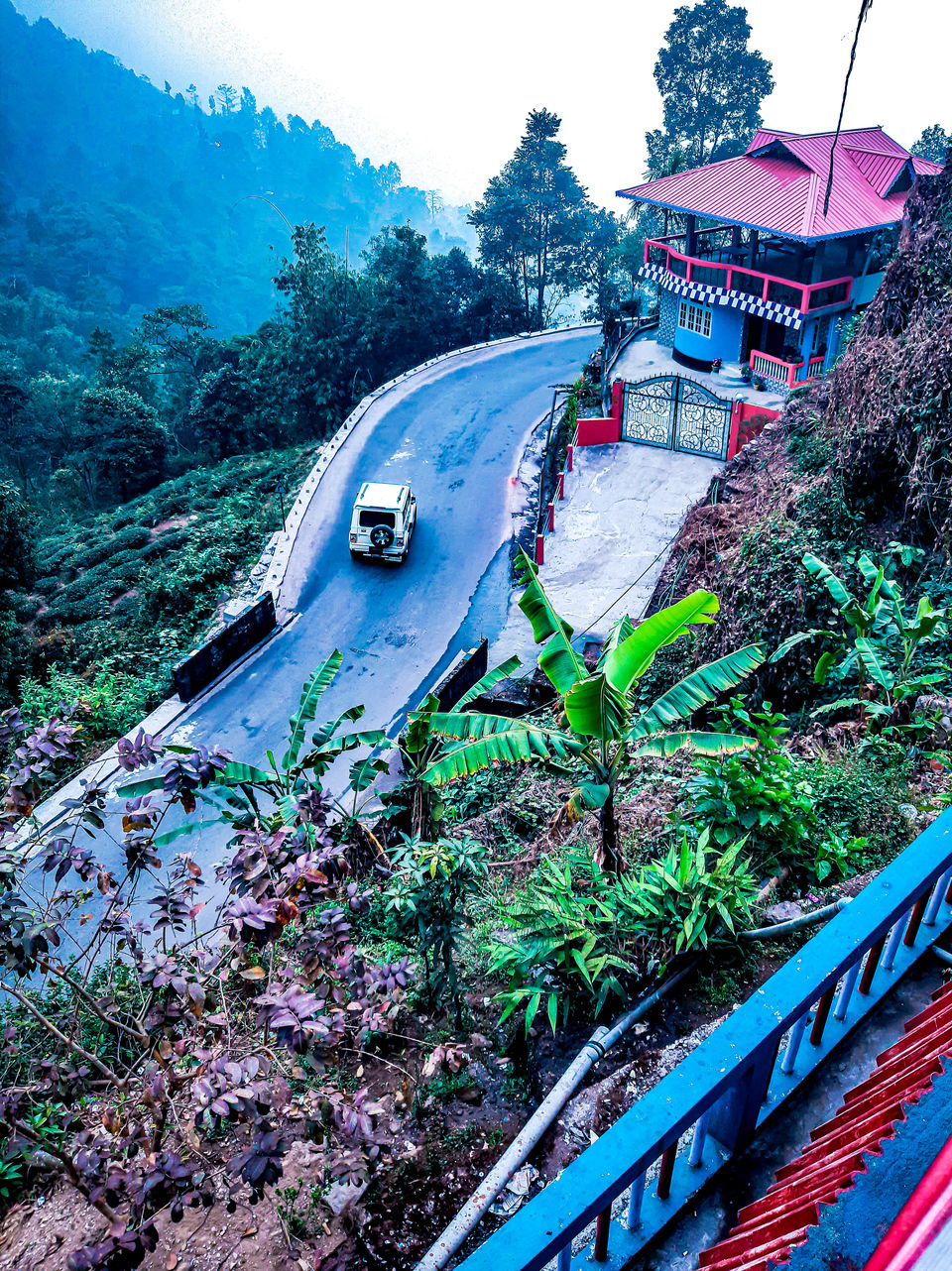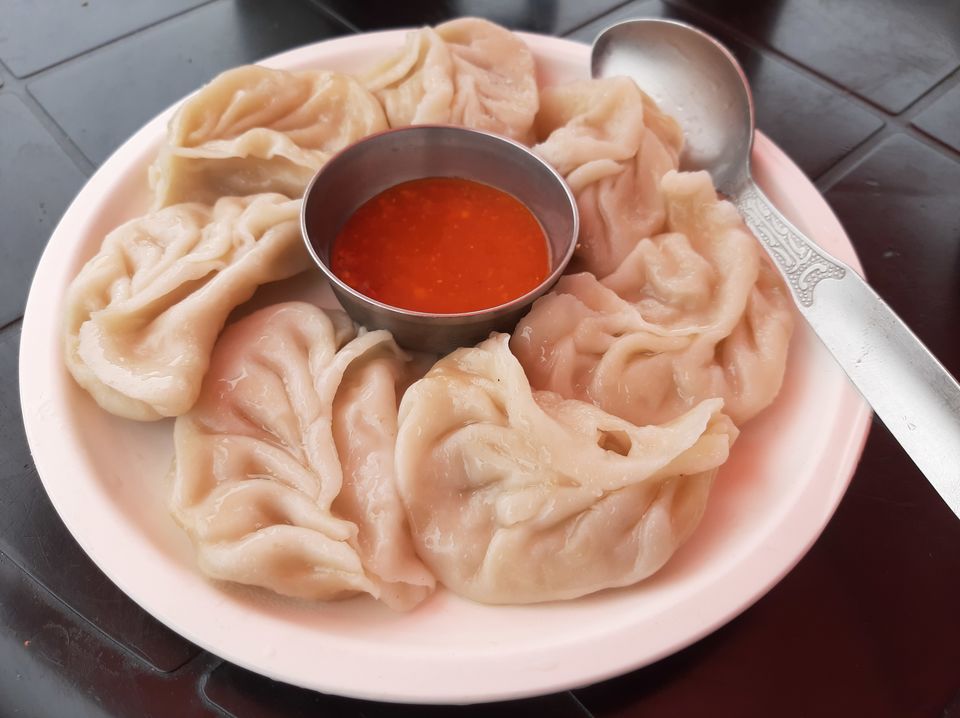 We had prebooked our homestay from Kolkata, named Lepchajagat Homestay. The 2nd homestay on left side of the road. Owner Mr. Sanjeep Tamang and his wife Nilima Tamang run this homestay. They have total 4 rooms with attached western toilet and 1 dinning room for tourists. Their family stays at the downstairs. Rooms are very clean and well maintained with enough blanket, bed heater and carpet in floor. We got the roadside room. They also have a small terrace. On a clear sunny day peak of Kanchenjungha & Darjeeling city can be seen. Since Lechajagat is a very small place, no luxurious hotels are present there. Only 8-10 homestays are available. Only one WBFDC bungalow is there.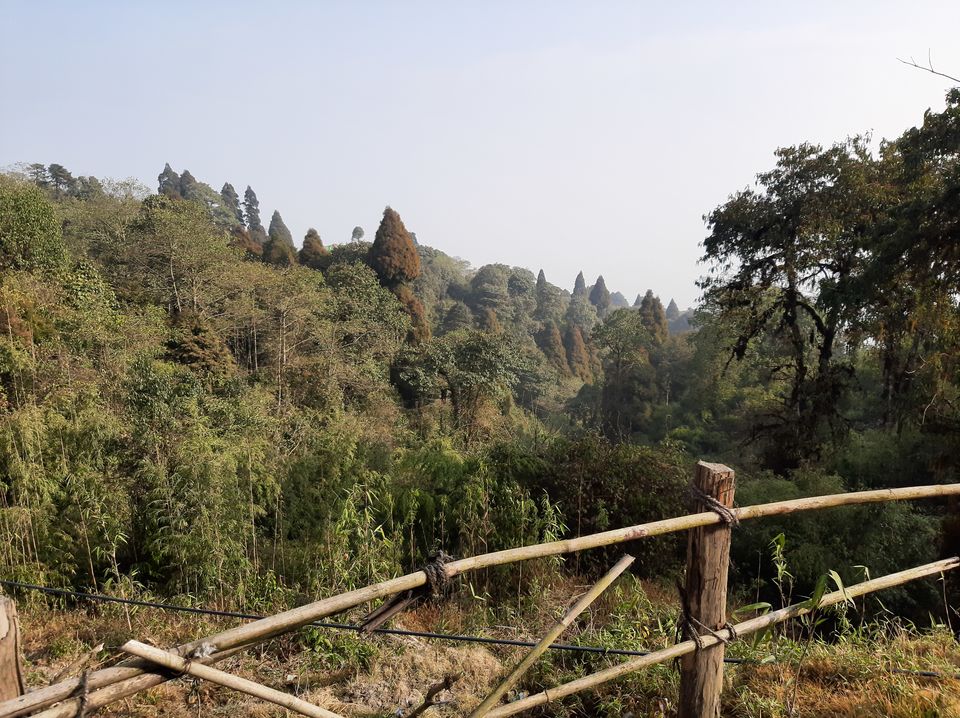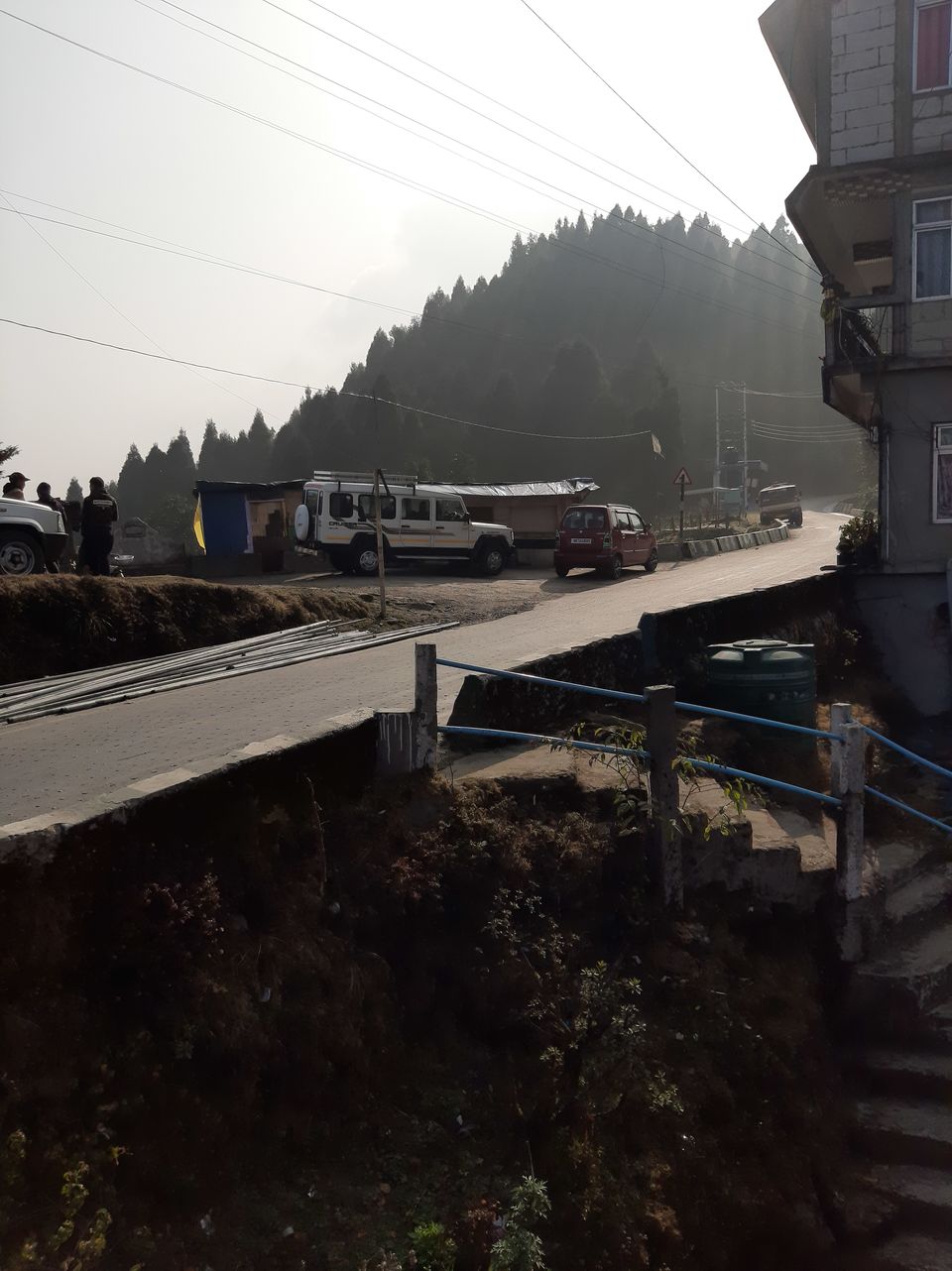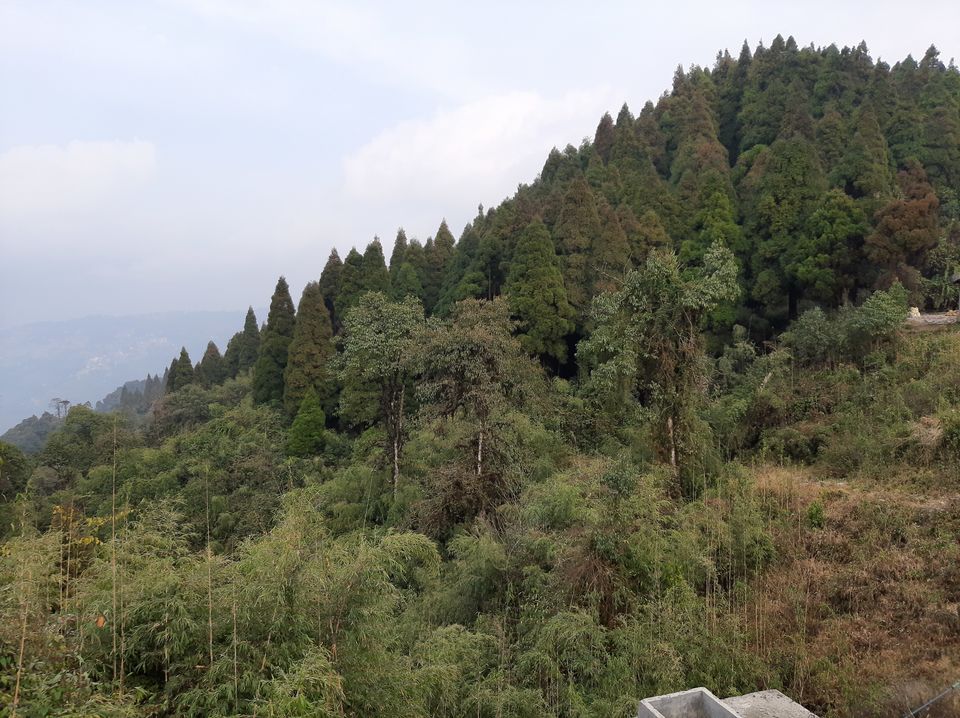 After reaching there we felt that the weather was very chilly. Nilima didi served us hot coffee & then we got freshen up. But the time we got used to with the weather we saw that our lunch was ready & served at the dinning room. Bengali menu with plain rice, dal, bengan fry, seasonal sabji, egg curry & salad. Food was hot and really tasty.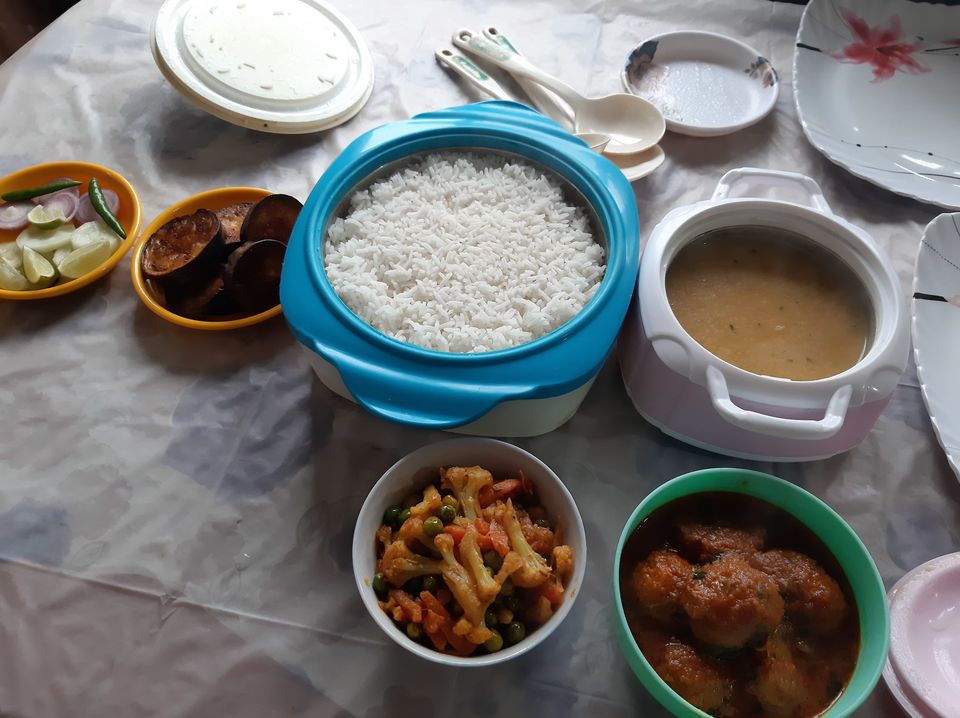 After lunch we went to the nearby view point. This was little upstairs from the road. Local people made the pathway to the view point. From here clear view of Kanchenjungha can be seen. But that time the place was covered with smog & weather was very cloudy that we could not see each other. After spending sometime we returned to the homestay and went to sleep. In the evening Nilima didi served us veg pakora and coffee. We went to the terrace to see the night view of Darjeeling city, but due to the smog we could not see it. At 9pm they served us dinner at room with flask full of warm drinking water. Dinner menu was rice, dal, sabji and egg curry.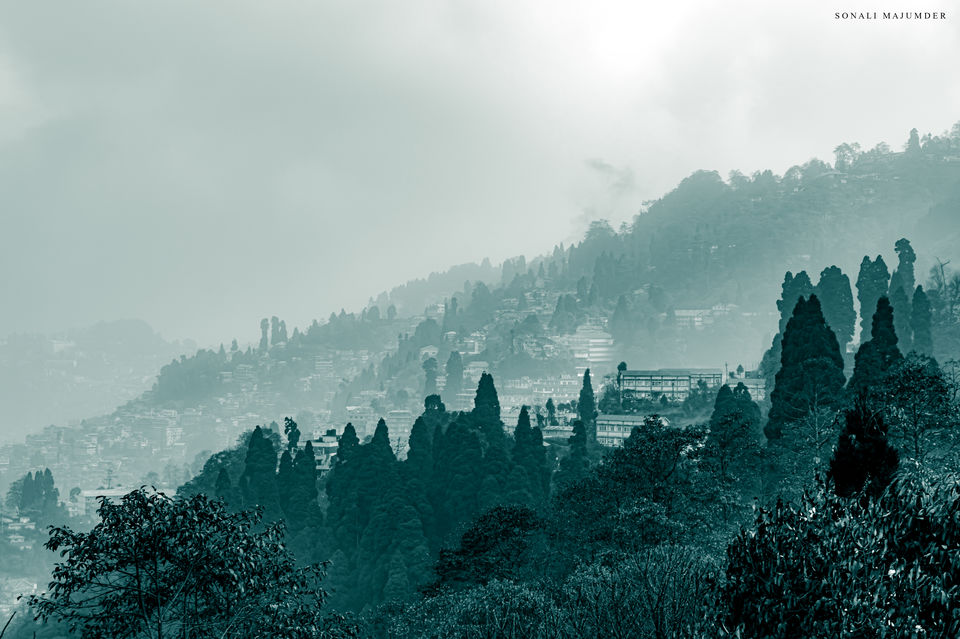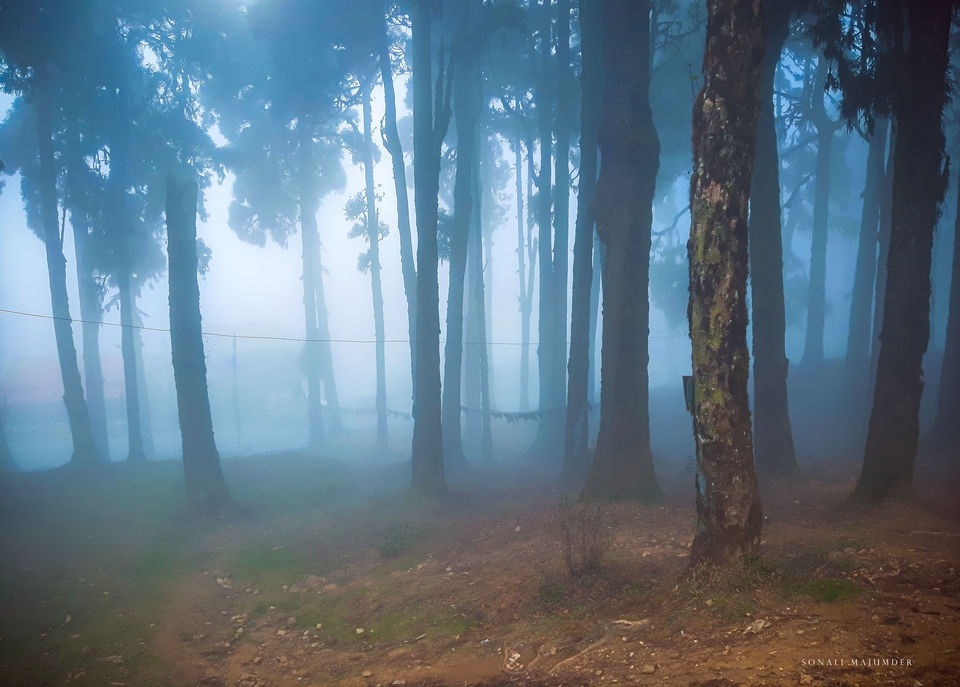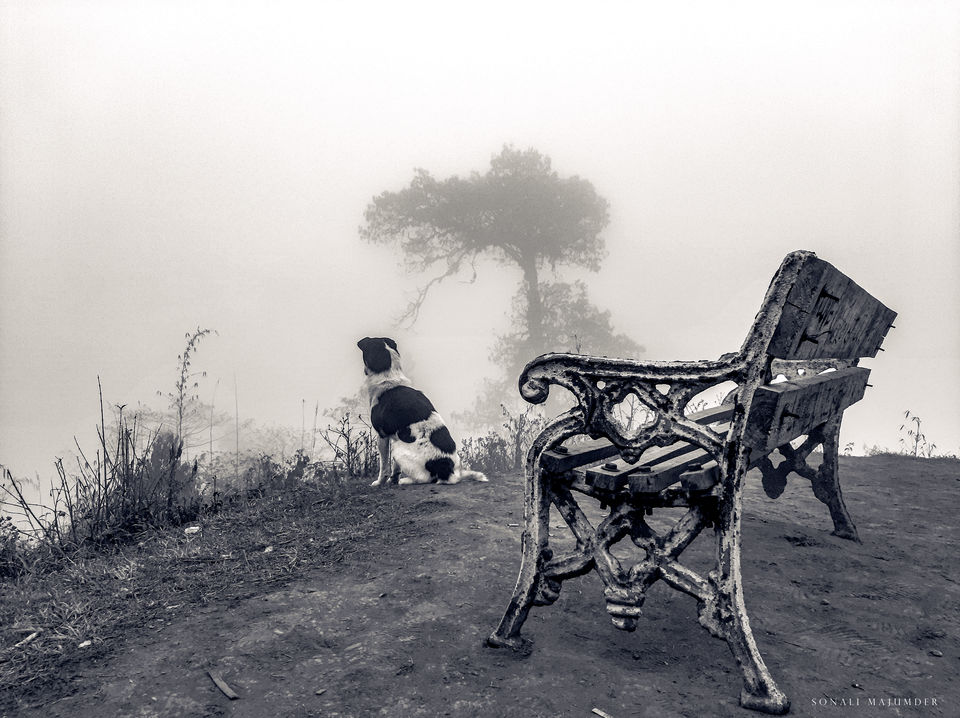 The next day the weather was also very cloudy and smoggy. In the morning Nilima didi served us hot coffee followed by noodles in breakfast. As Darjeeling is very close to this place we decided to spend this day at Darjeeling and nearby places. After breakfast we took a shared jeep that were coming from Sukhiapokhri and got down at Batasia Loop. Its a place where on a clear sunny day spectacular view of Kanchenjungha can be seen easily. It's a war memorial. Joy ride Toy train gives a stopover here. You can see local woolen products shop in the park. We spent almost 1.30 hrs here and then got a local bus to move to Darjeeling Mall.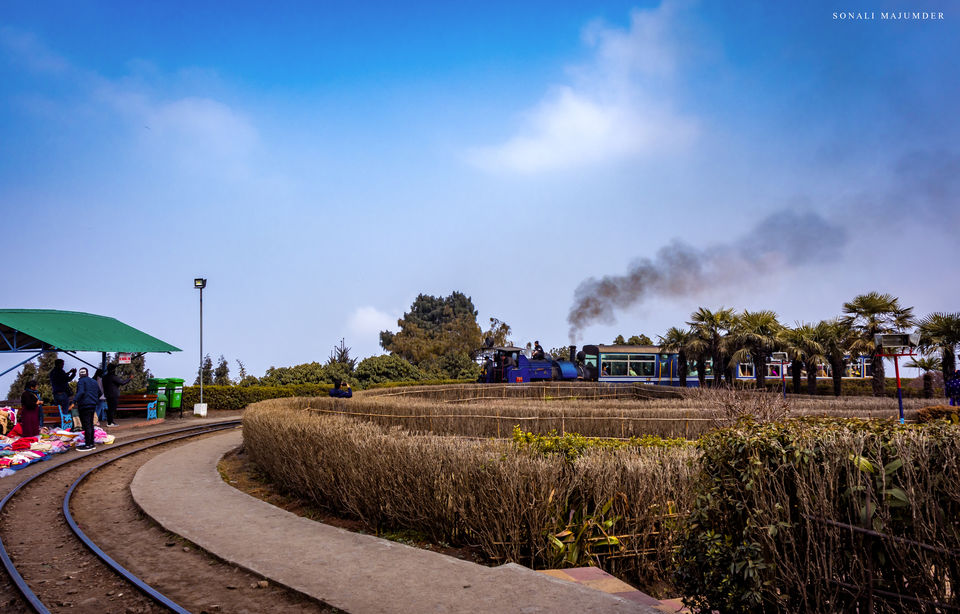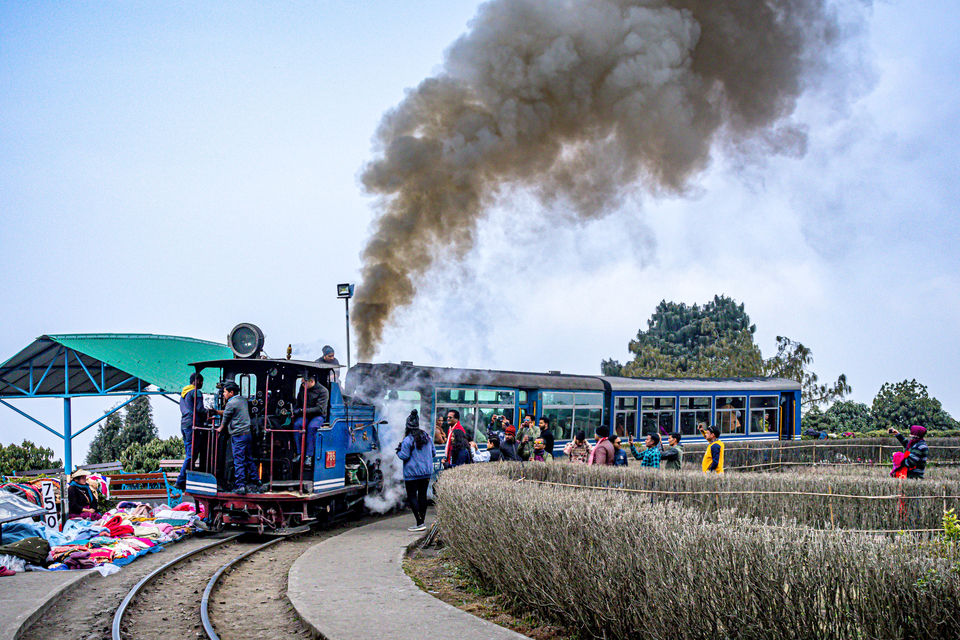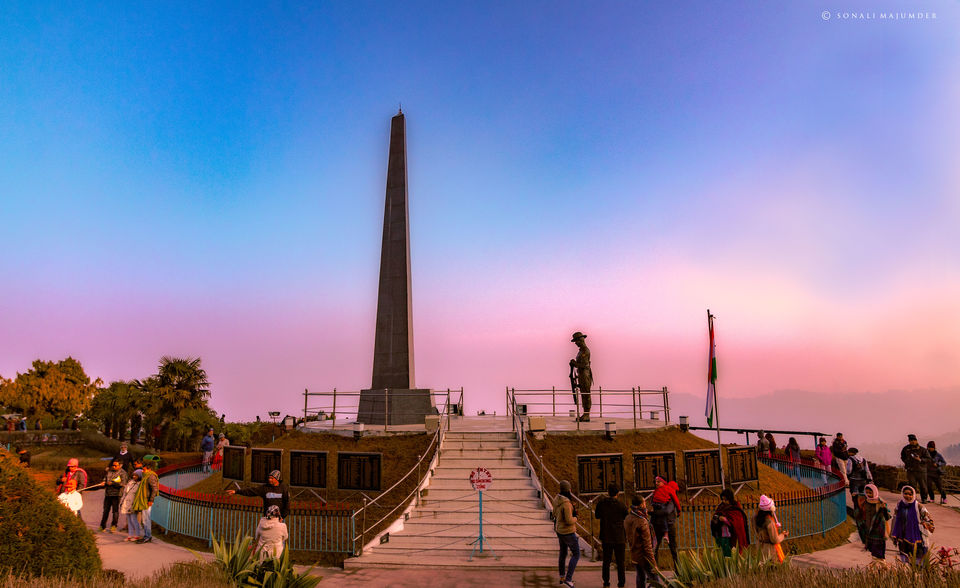 First we went to Keventers to have some brunch. We had chicken sausage platter with Darjeeling tea. As we decided to spend the day at Darjeeling mall and nearby, so decided to explore the place by walking. From there we went to the Rink mall and Darjeeling train station. Our next destination was zoo. We saw the famous Red Panda and other animals there. Then we went to Mahakal Mandir, spent some time at Chowrasta. Our final stopover was Glenery's. Here also we opted to seat at the open terrace. We took cappuccino, pastry and Chicken patty. Our homestay manager told us that last shared jeep from Darjeeling to Lepchajagat leaves at 5 pm. It was almost 4 pm and we had to walk down to Darjeeling bus stop to get the Jeep.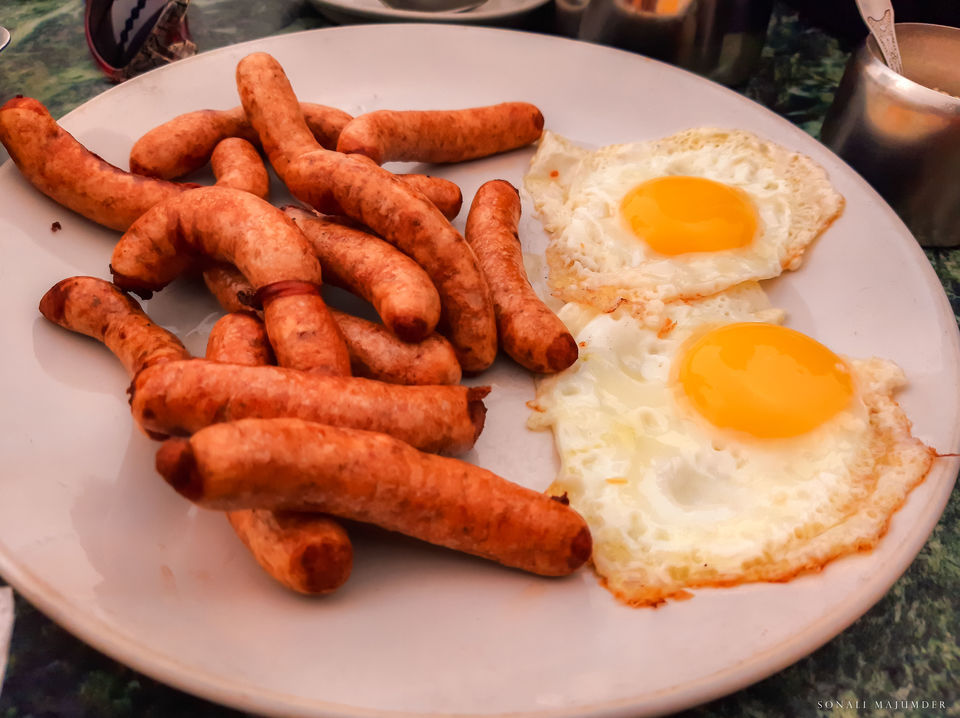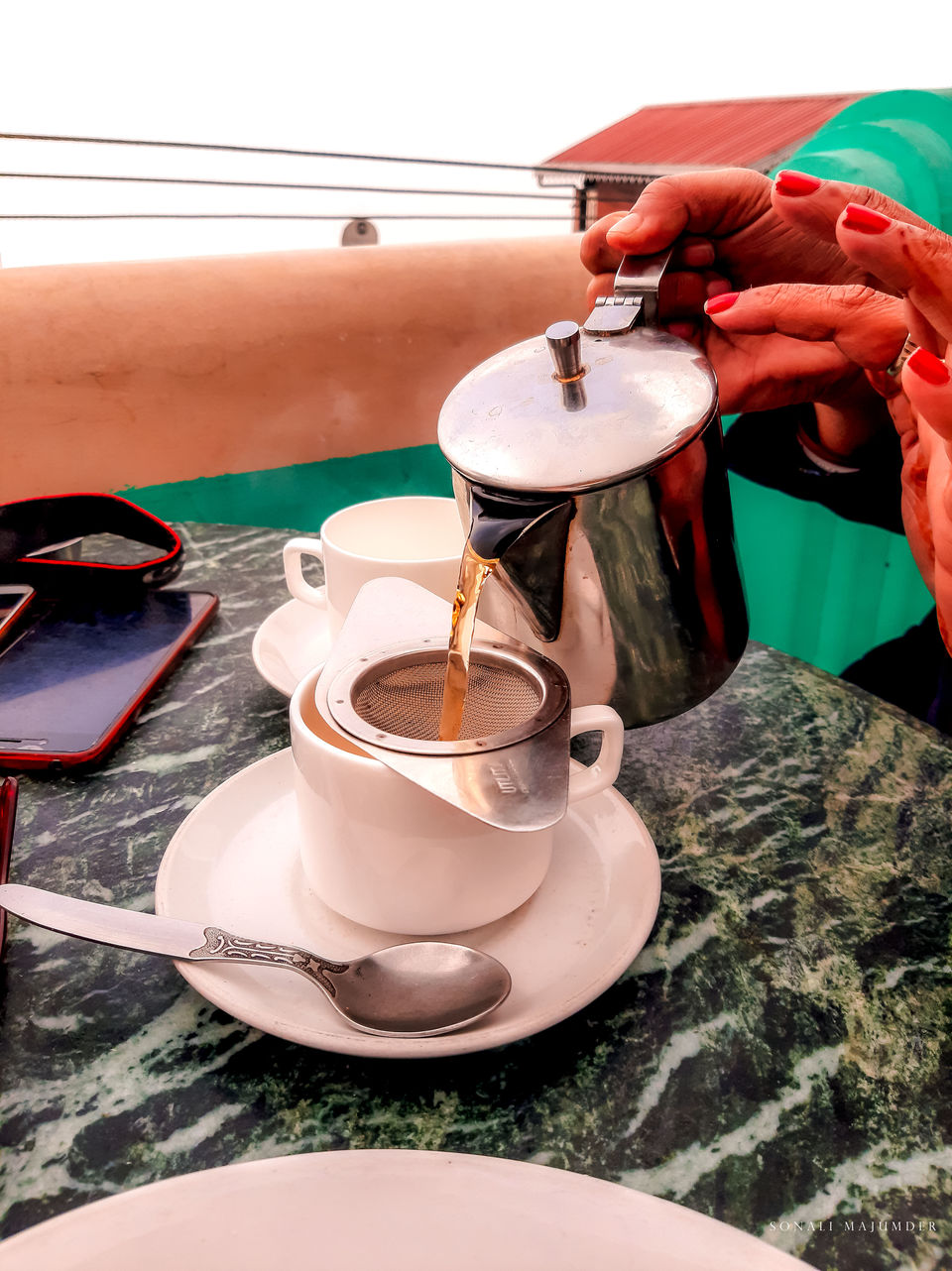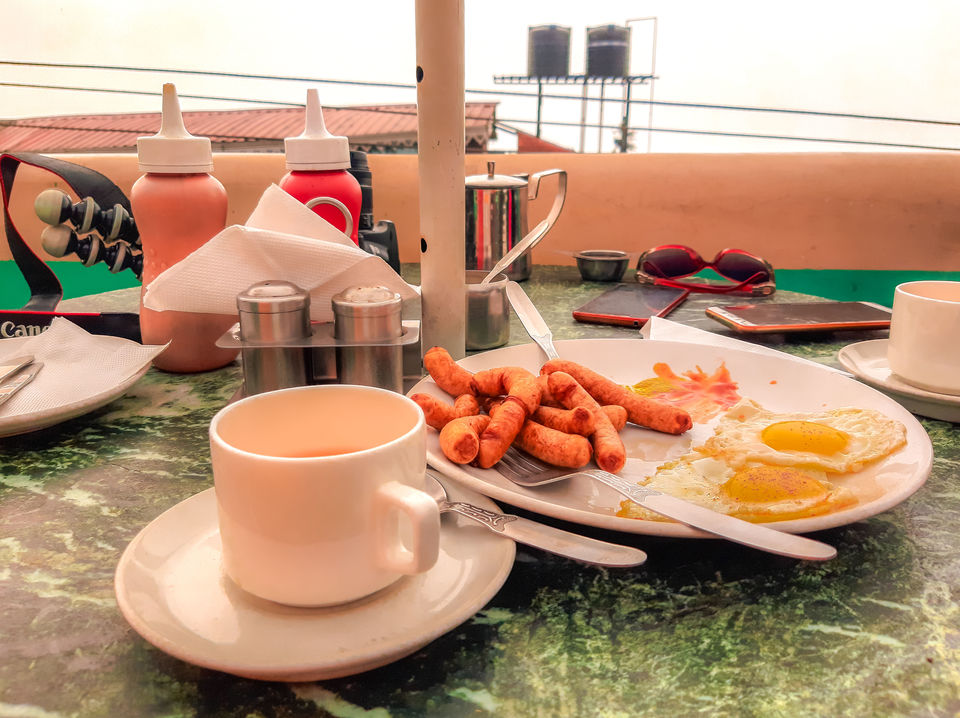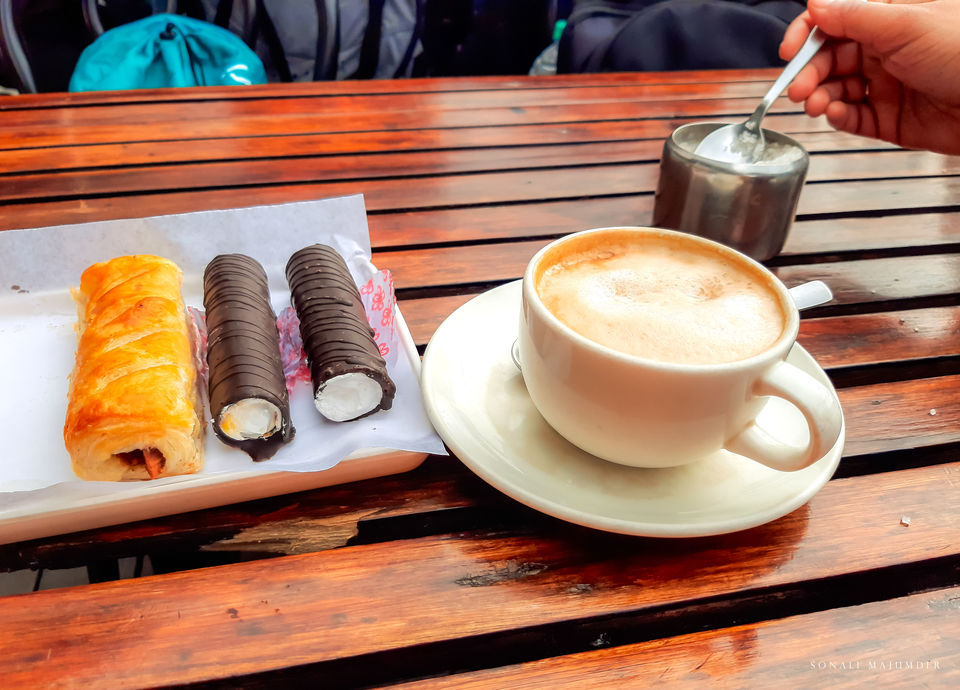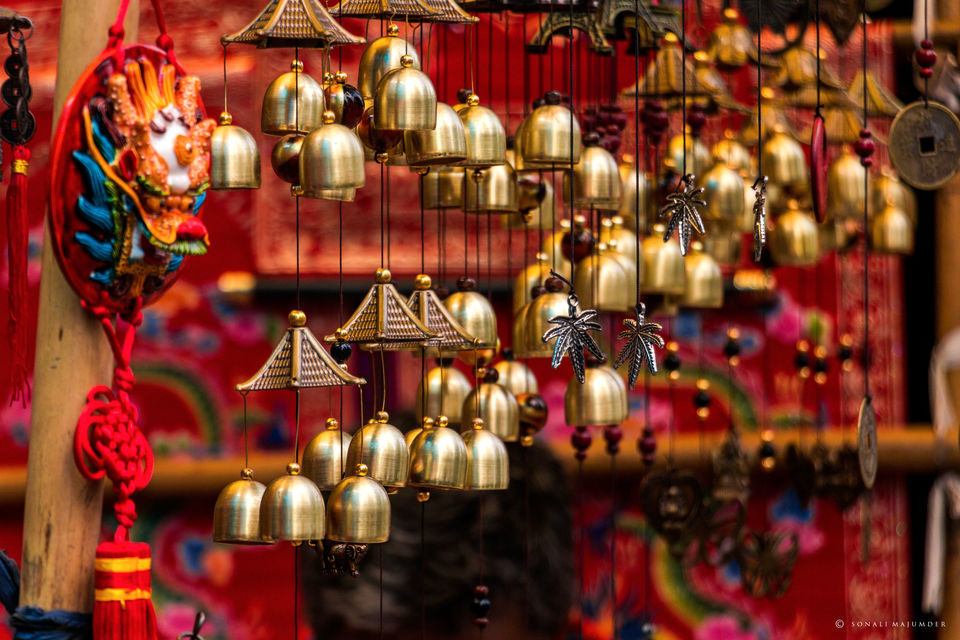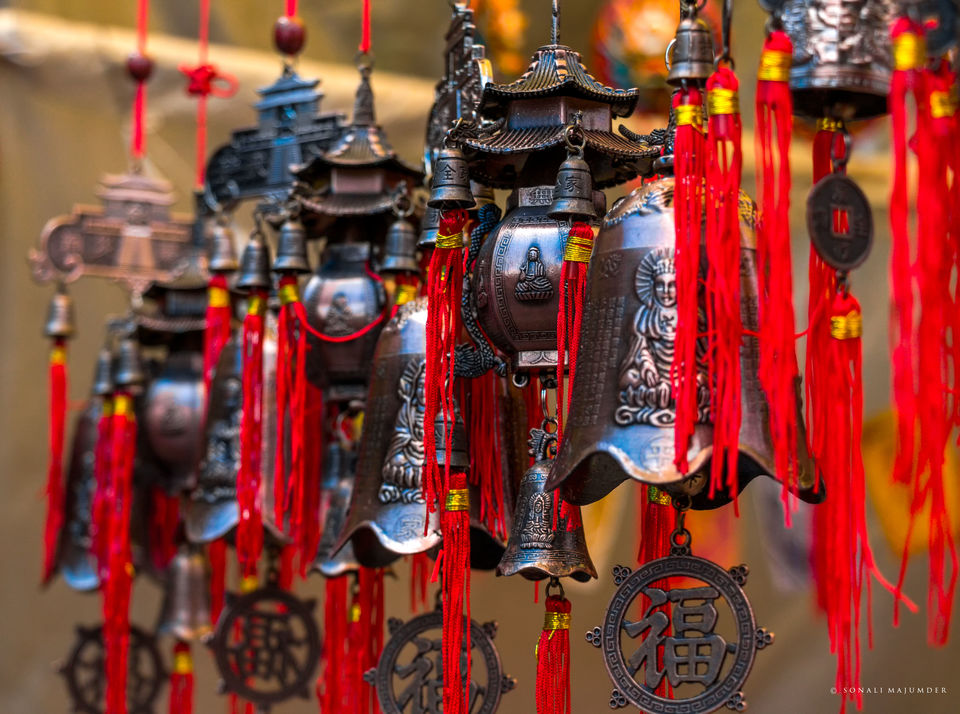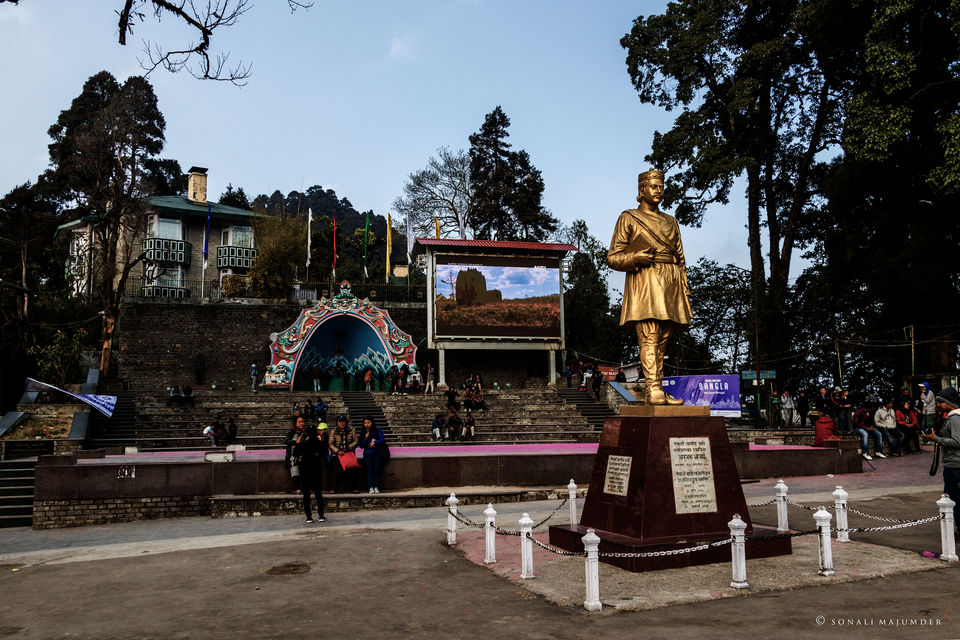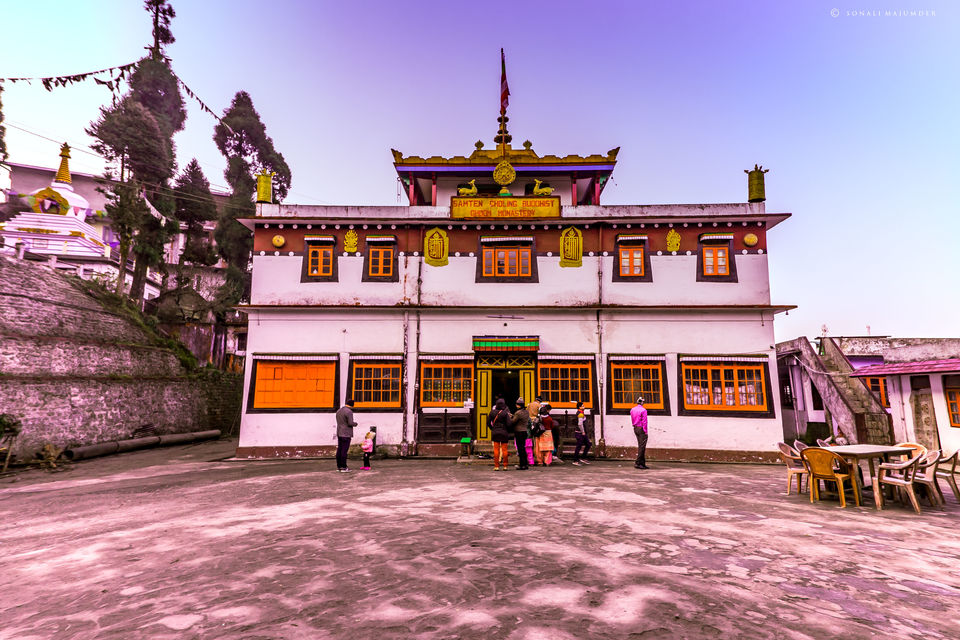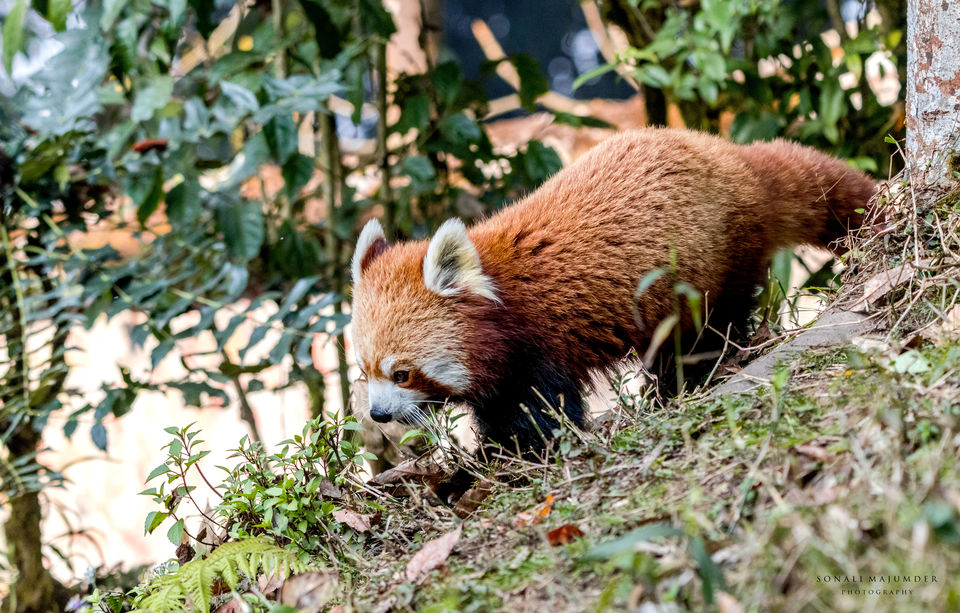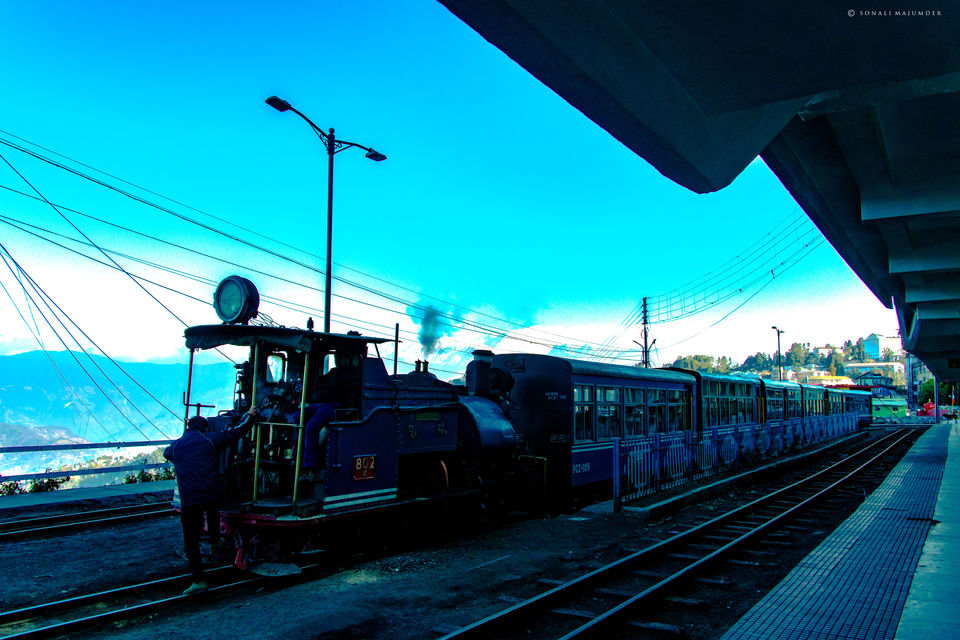 We decided to explore the road from Lepchajagat to Sukhiapokhri, so took the shared jeep till Sukhiapokhri and on return we walked down 4 kms to reach our homestay. The road, pine forest on both sides of the road, ups and downs, cloudy weather made us mesmerized. But it is not suggested to explore this road during dusk or evening. Morning is the best time. We came back to our homestay around 7 pm. As we did not have proper lunch, NIlima didi served us hot coffee and noodles. Around 9 pm they served us dinner. Rice, Dal, Egg curry, sabji, papad 2 flask full of warm drinking water. We finished our dinner around 10 pm and went to sleep.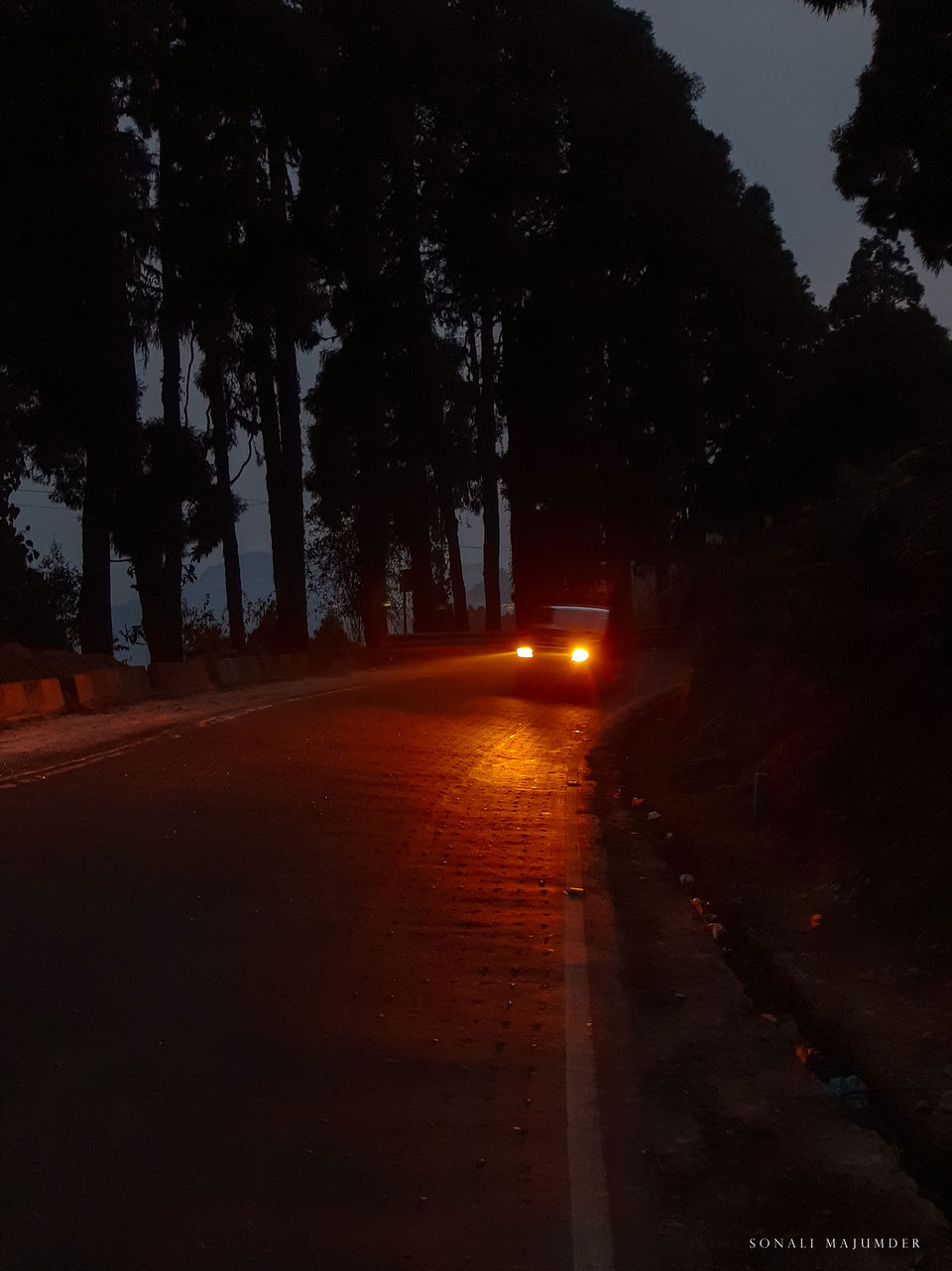 Next day morning we had our black tea followed by noodles in breakfast. We planned to explore some nearby places. Sanjeep ji booked us a cab for local sightseeing. Our first destination was Takdah Orchid house. As it was off season, the place was crowd free. We saw some glass houses where they kept the orchids. Next we went to Tinchuley view point. The road was under construction and condition was very bad. But I must say Tinchuley view point is a place where you can sit and spend your whole day. Our next stop was Lover's Point. A view point from where confluence of river Teesta and river Rangeet can be seen. Teesta water is green & Rangeet water is light blue. Some local small shops are there, momo, noodles, fruits, soft drinks, snacks are available.From there we went to Lamahatta Eco park. This is the road side park with a vast stretch of beautiful manicured garden created along the slope of the hill. On one side of the road there is dense dhupi and pine forest and other side some homestays have recently developed. The park is full of seasonal flowering plants. There is a pathway goes through the park. On a clear day the snow peaks of Kanchenjungha can bee seen. From there on our way to the homestay we stopped at Ghoom monastery. Then we returned to our homestay where mouthwatering hot and delicious lunch was waiting for us. In the evening Nilima didi cooked steamed chicken momo for us. We could finished a part of it as it was huge in quantity. At night she served us Roti, Dal, Egg curry and alu fry.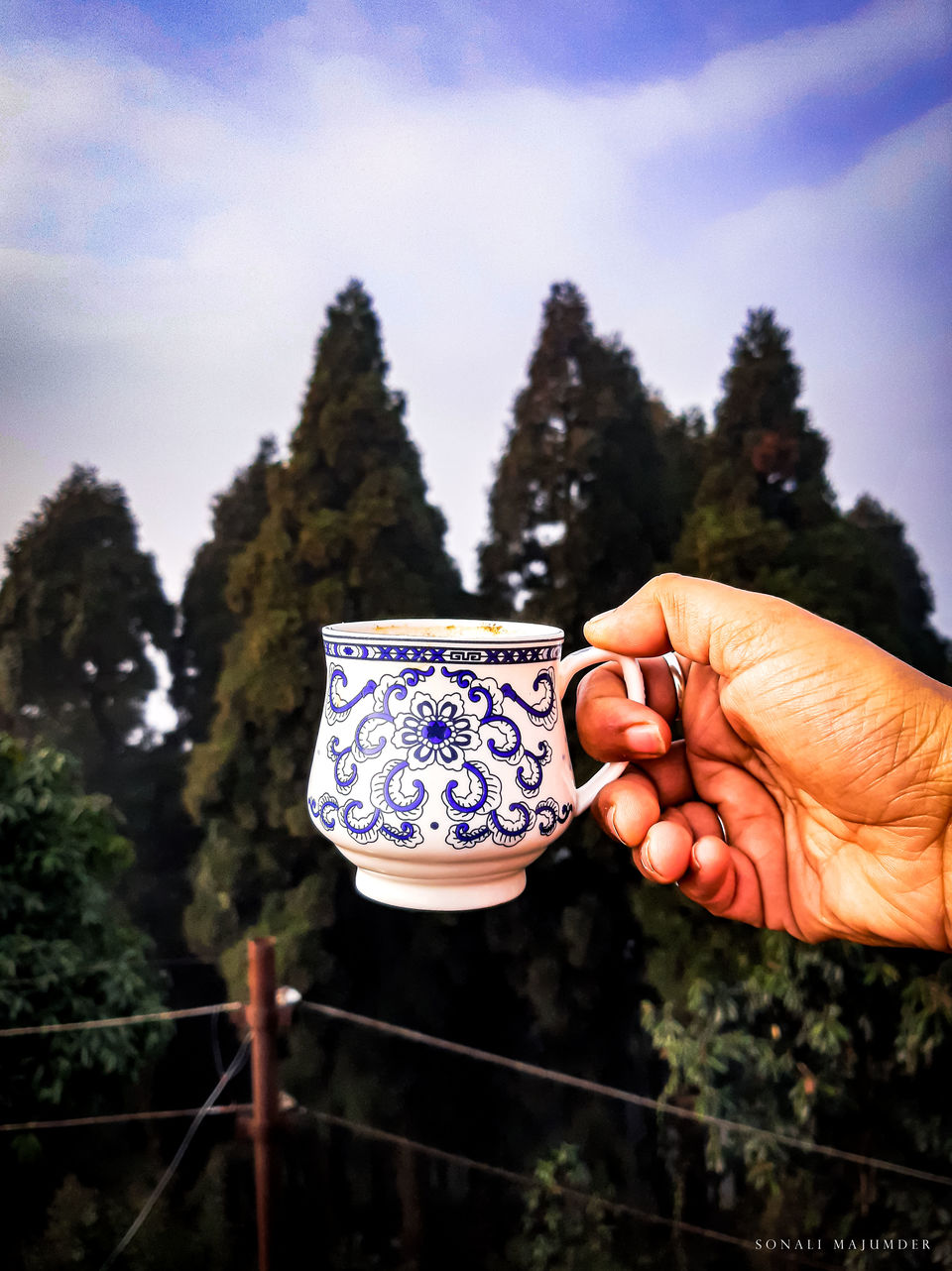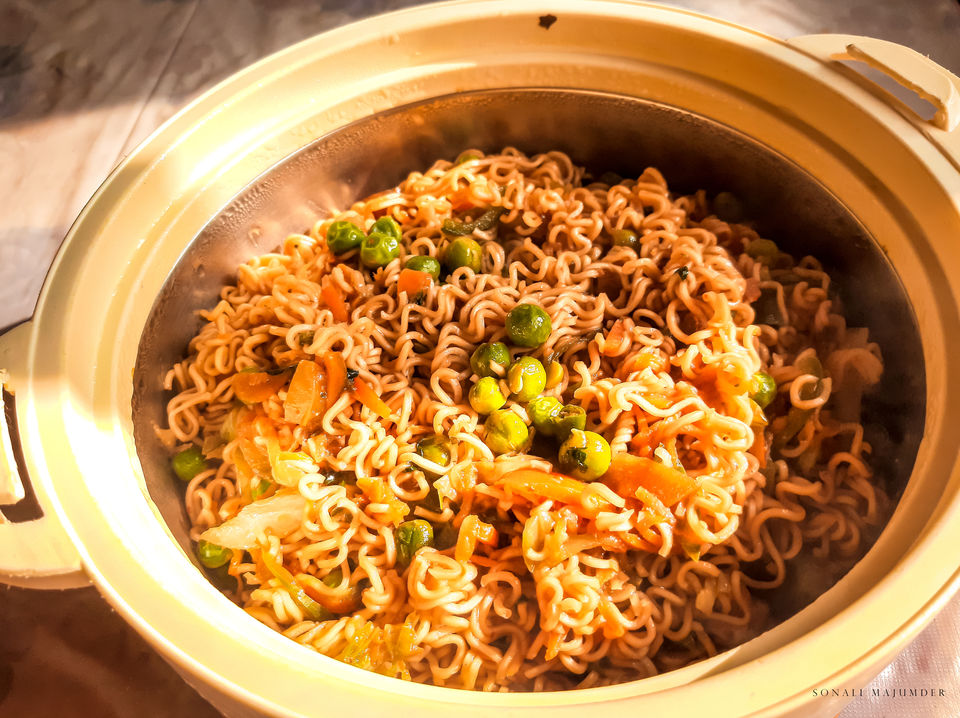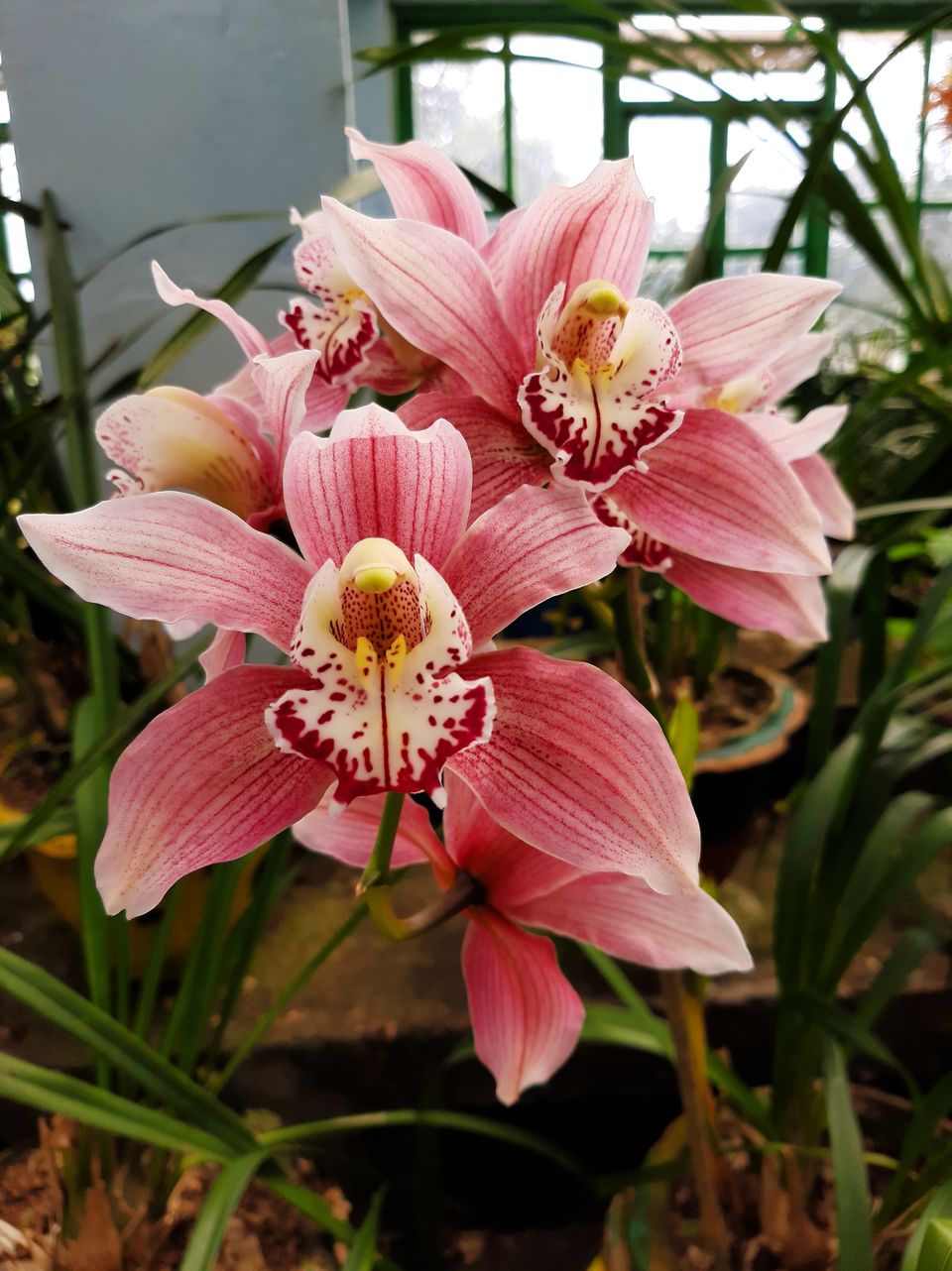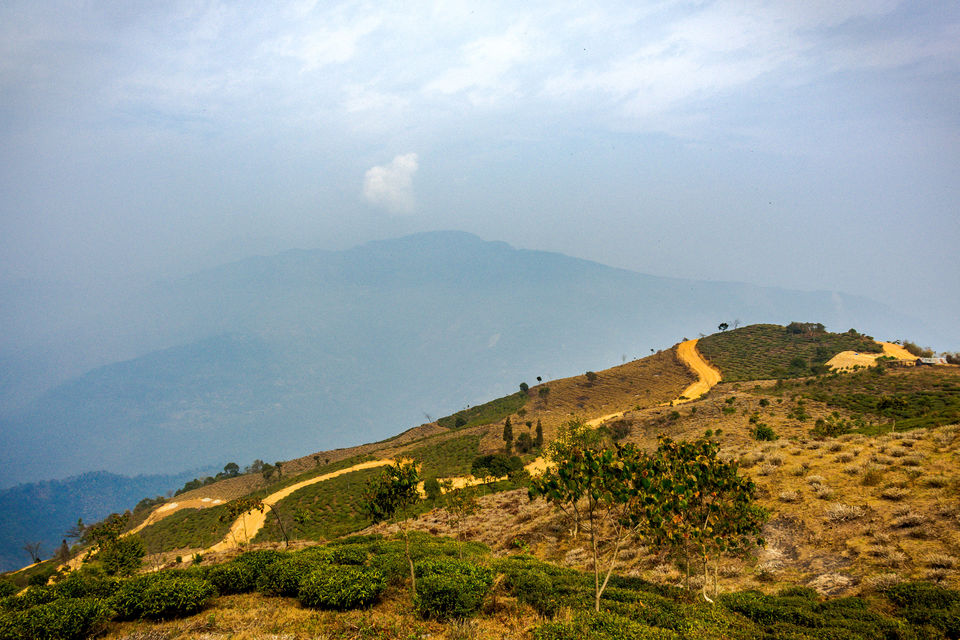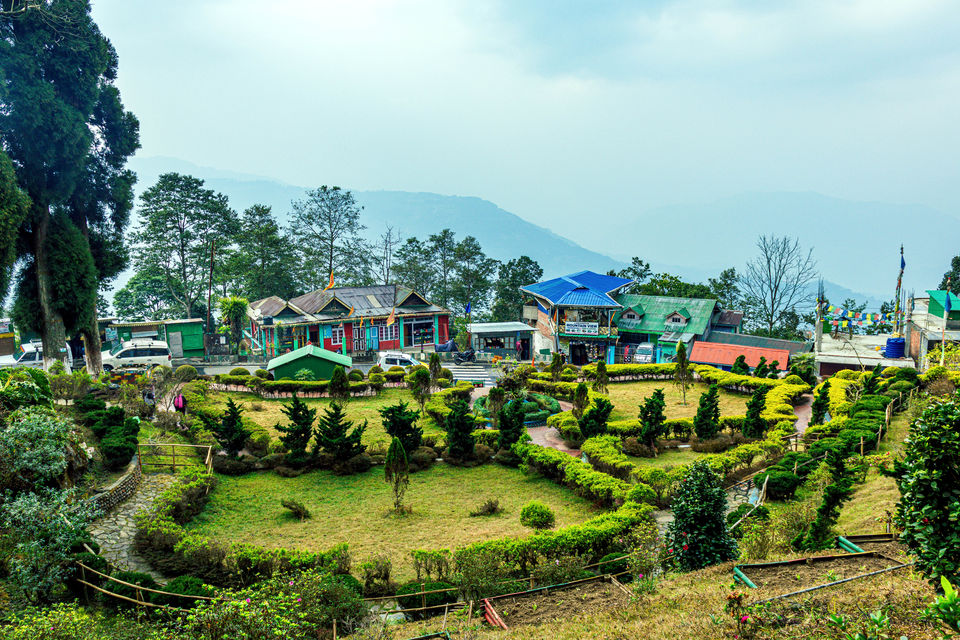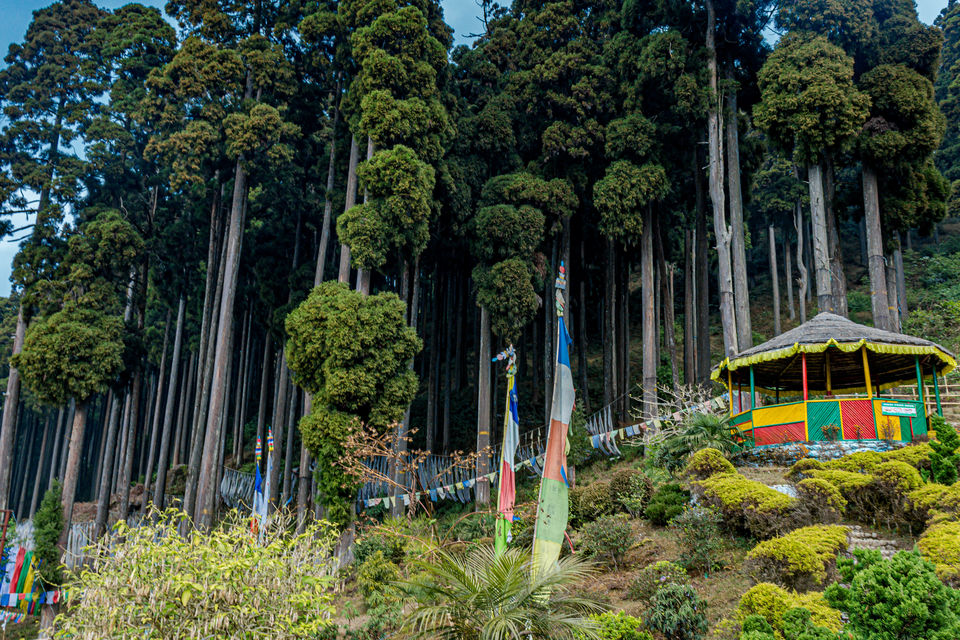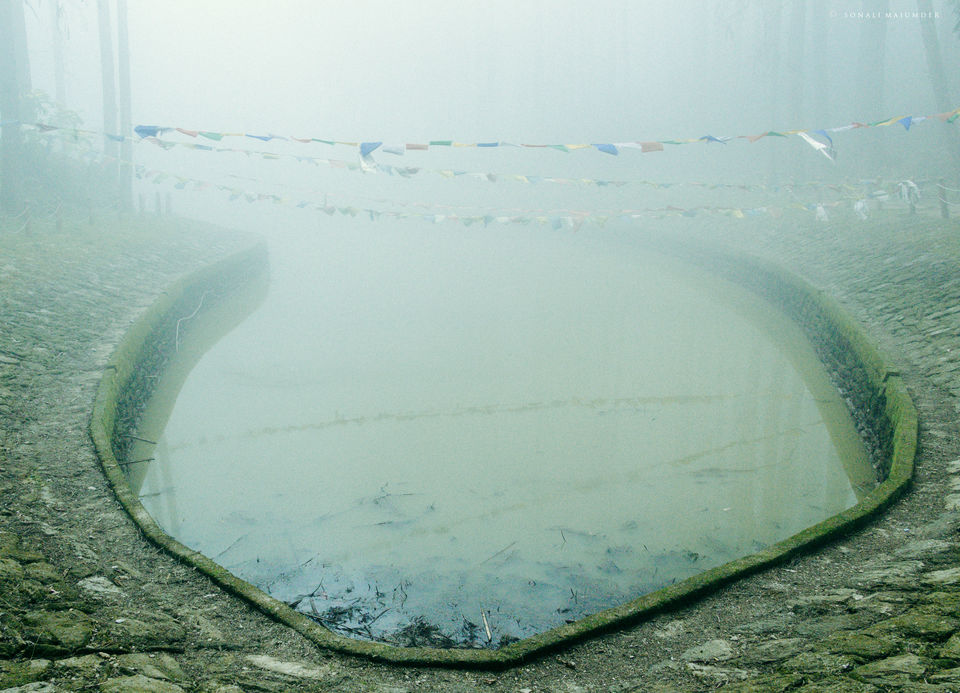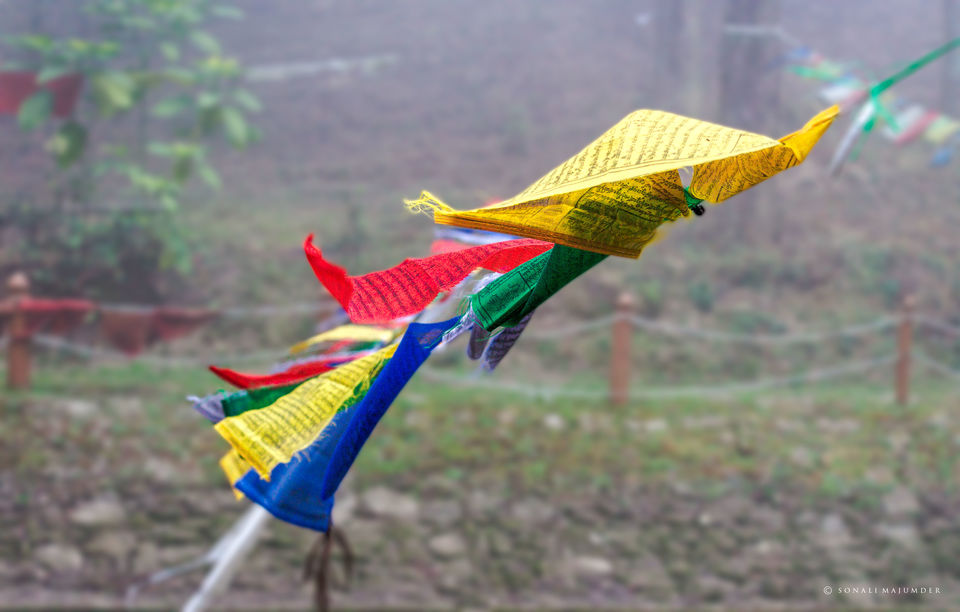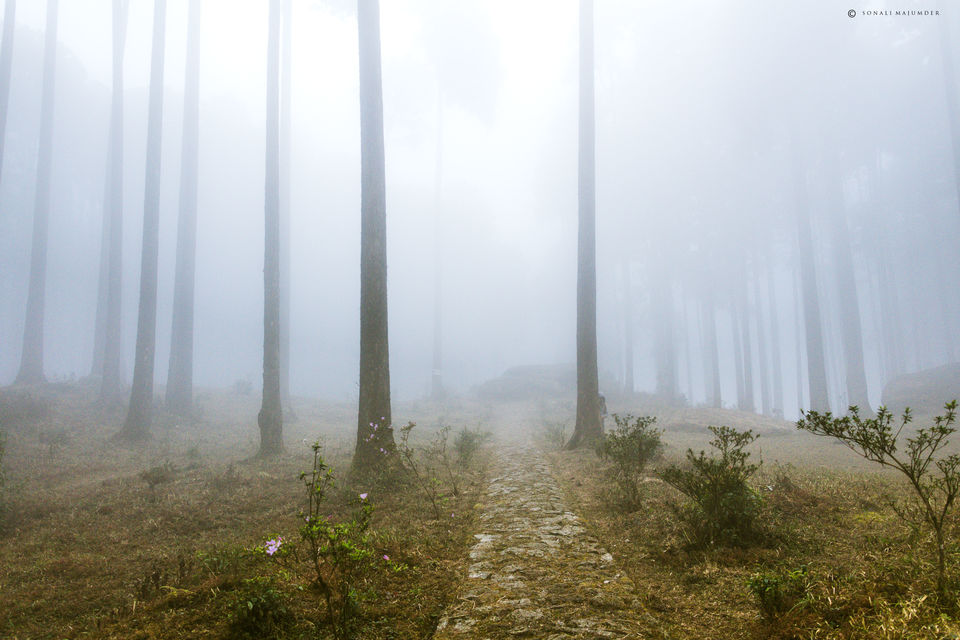 The next day was the last day for our trip. Our flight was scheduled at 4:45pm from Bagdogra. We had enough time in hand. At 8am we had completed our breakfast with noodles and fried momo and set out for our way back to Kolkata. On return we planned to visit some places. The first stop Jhorpokhri. Then we went to Simana view point. Its a view point of Nepal. The next stop was Pashupati market, Nepal border. This is an India-Nepal border where tourists can enter and do some shopping from Nepal local market. Its a 3km road from the border to the market. Local taxi takes Rs.220 per car for one complete trip. Only Indian travelers are allowed to enter and the customs guards will take the ID cards details. Weather is very unpredictable here. From there we went to Gopaldhara Tea garden. Earlier it was opened for all tourists to enter the garden, walk, take photographs etc. But now entry is restricted for general tourists. Only the front area can be visited. Just opposite of the garden there is Gopaldhara homestay with restaurant. Authentic Darjeeling tea is available. Our next destination was Mirik lake. Recently it is renovated. The weather was huge different. We came from a place where we had to wear woolen but in Mirik we were almost sweating. From Mirik lake we directly took the road towards airport. As Bagdogra is a small airport there is always ques for boarding, it is advisable to reach at least 1.30 hrs before the schedule time. We reached almost 2hrs before. After completing the boarding formalities and security check we finally moved to the lounge and this was the end of our journey.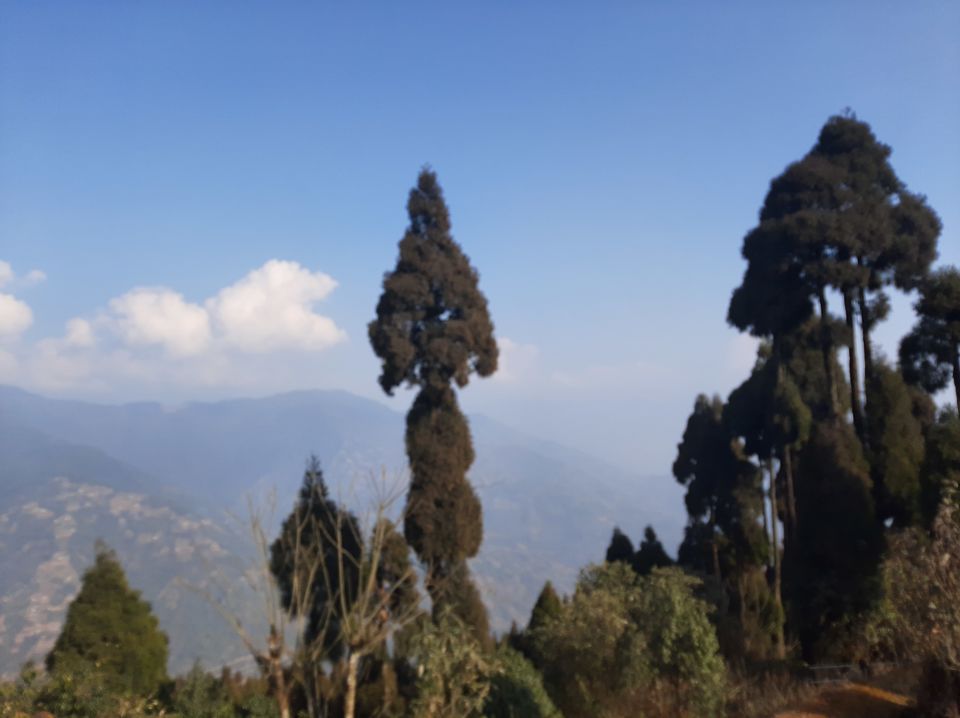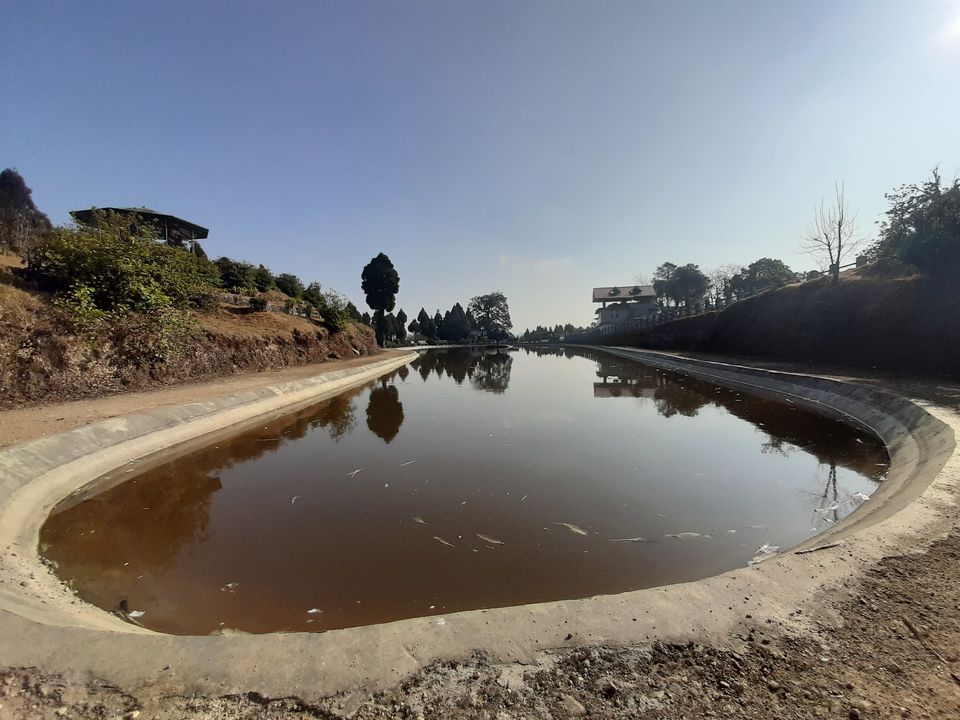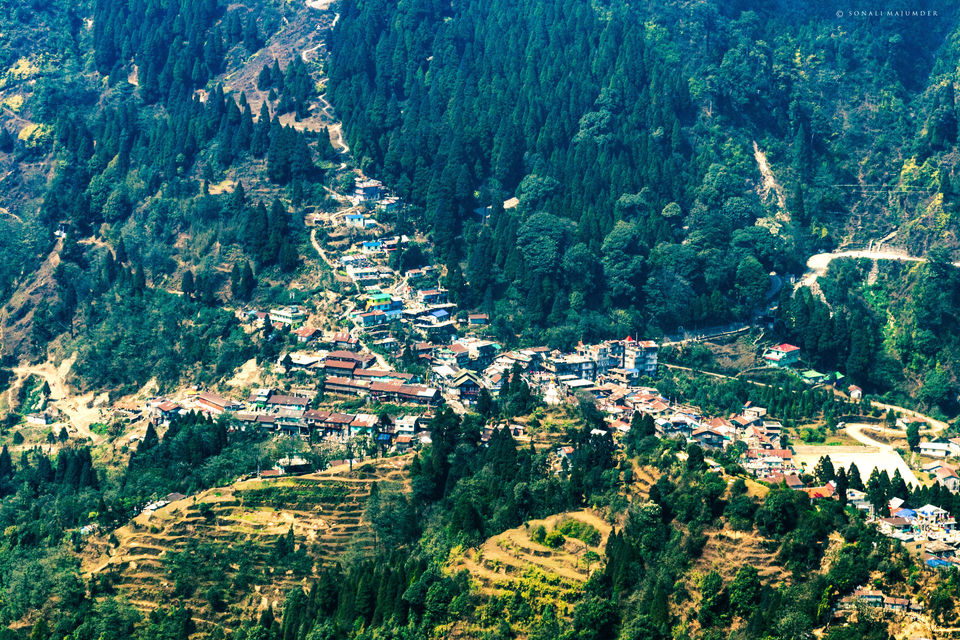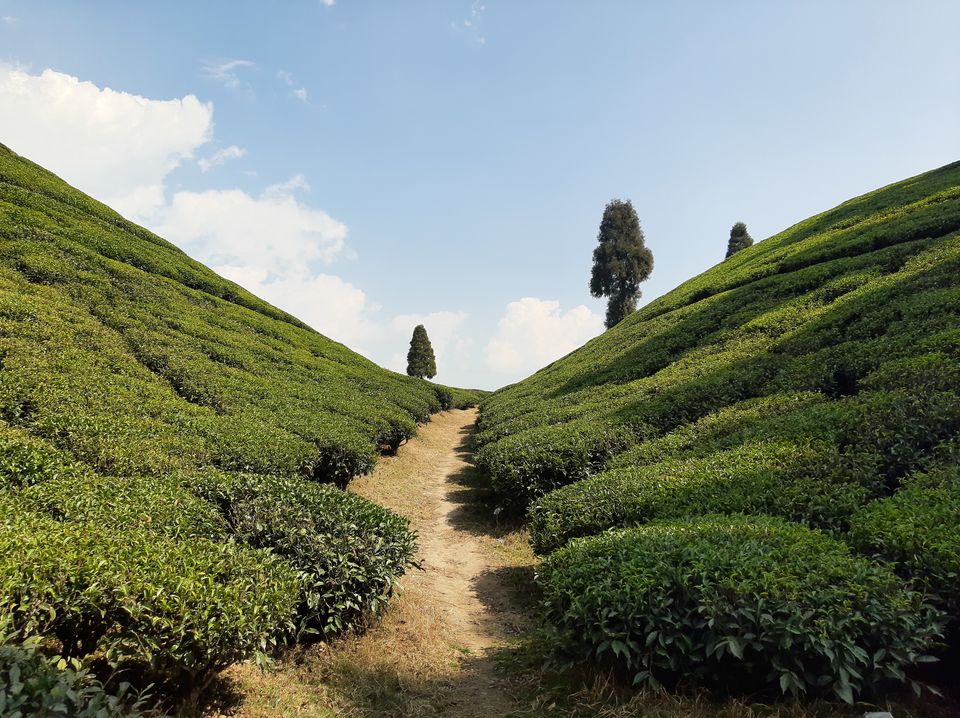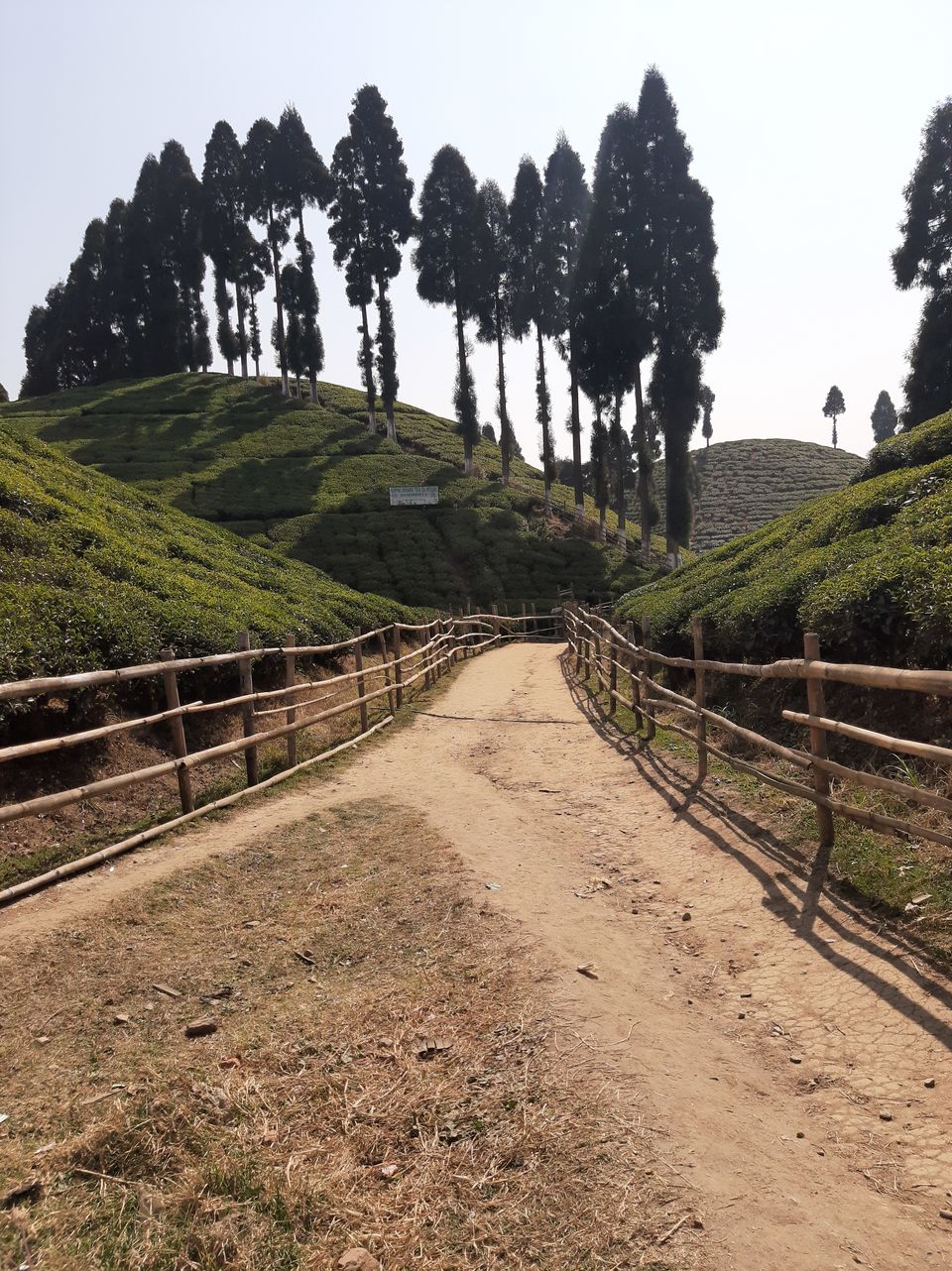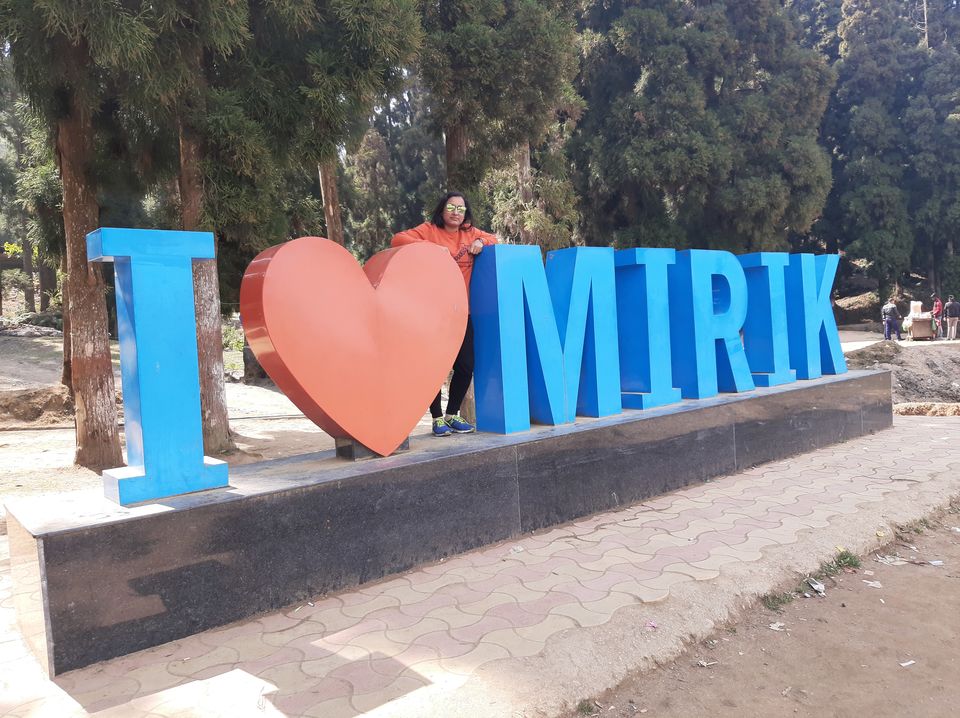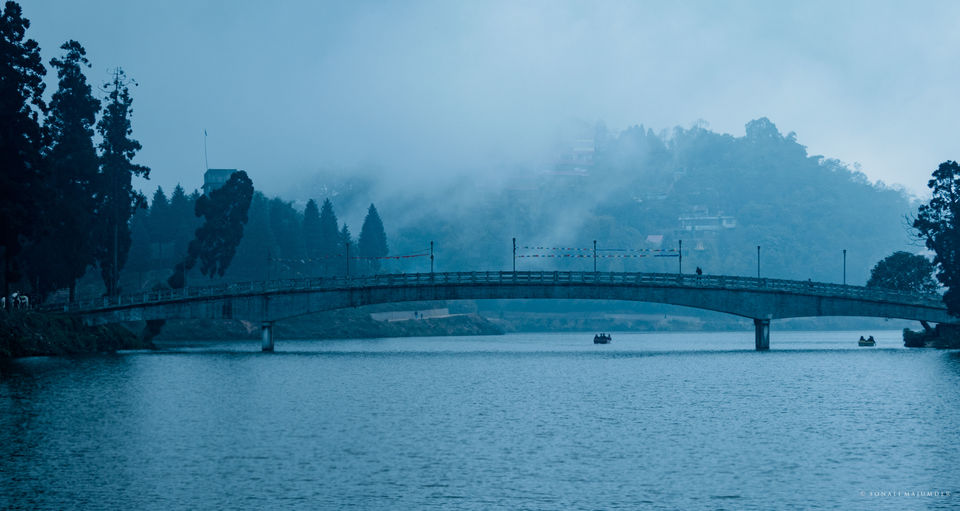 How to reach: Nearest airport is Bagdogra & nearest railway station is New Jalpaiguri. From there either through shared jeep or reserved car.
Stay Arrangement: Lepchajagat Homestay, Contact no: 9563501219. Owner Mr. Sanjeep Tamang
Food: Breakfast - Tea/Coffee with biscuit & noodles/alu paratha/puri-sabji (any one). Lunch- Plain rice,dal, alu/bengan fry, seasonal sabji, egg curry, salad. Evening snacks- veg pakora/momo with coffee or tea. Dinner- rice/roti, dal, sabji, chicken, papad.
Room tariff: Rs.1000/- per day per head including food (breakfast, Lunch, Evening snacks & Dinner). Clean and well maintained homestay. The owner is very nice person and helpful.
Cab details: Azad-7797185985 (NJP)/Akshay- 9064630764 (Lepchajagat)
Cab fare: Rs.2000/- from NJP station to homestay by wagonR, Rs.2200/- for local sightseeing & Rs.2800/- from homestay to Bagdogra airport including on road sightseeing by Alto.
Local conveyance: Homestay to Batasia loop by shared jeep- Rs.40 per head, Batasia loop to Darjeeling bus stand by local bus: Rs.10 per head, Darjeeling to Sukhiapokhri- Rs.50 per head.
Entry fees: Rs.20/- per head at Batasia loop, Rs.30/- per head at Darjeeling zoo, Rs.15/- per head at Takdah Orchid house, Rs.25/- at Lamahatta Eco park
Some more photographs: