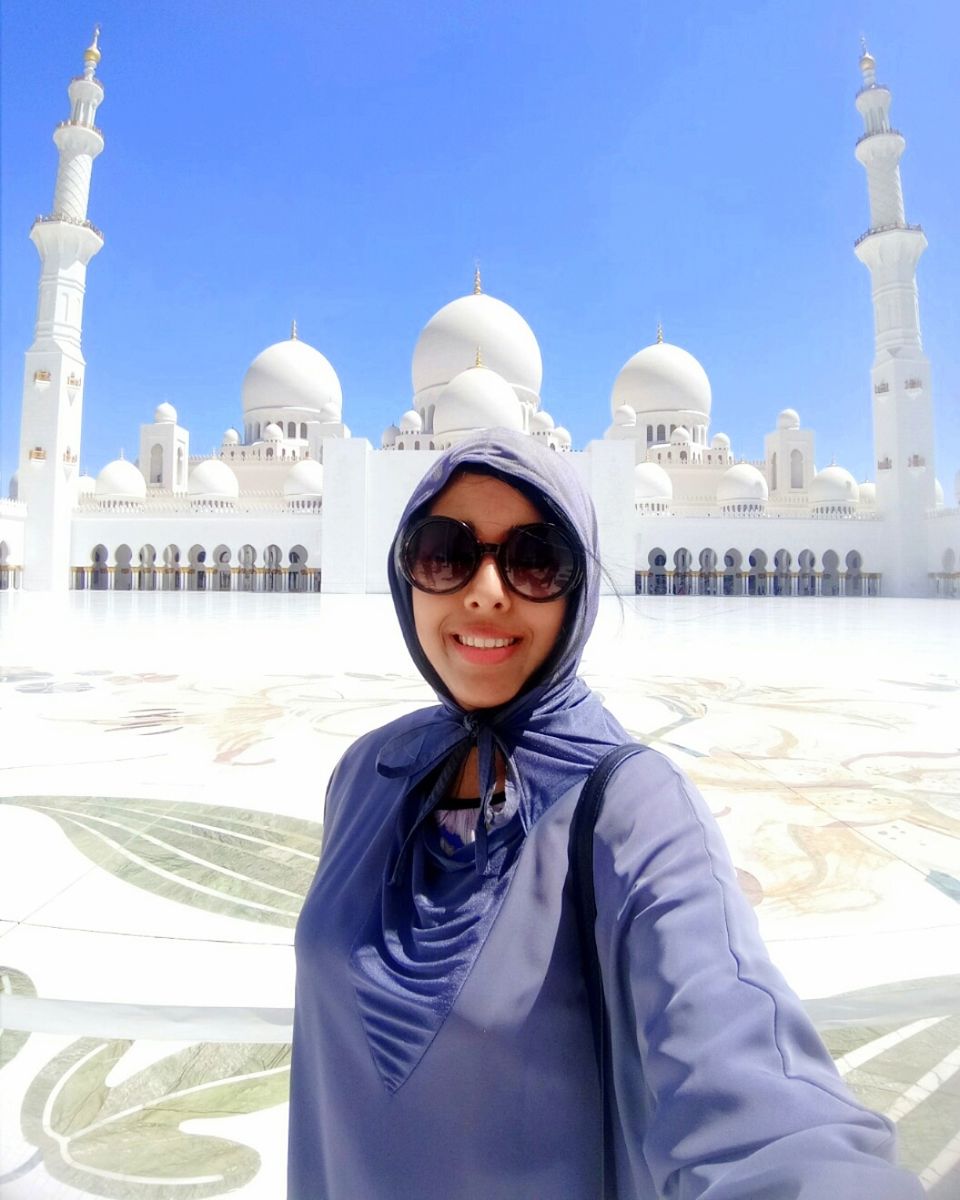 It was a very quick visit to Abu Dhabi. I barely had half a day in hand to do all the touristy stuff out there before meeting a friend in the afternoon. I was keen on visiting 4 places in Abu Dhabi (Sheikh Zayed Mosque, Emirates Palace, Heritage Village and Louvre Museum) but due to the lack of time, I decided to let go of the museum. However, I was very sure that I'll be able to cover rest of the 3 attractions at least.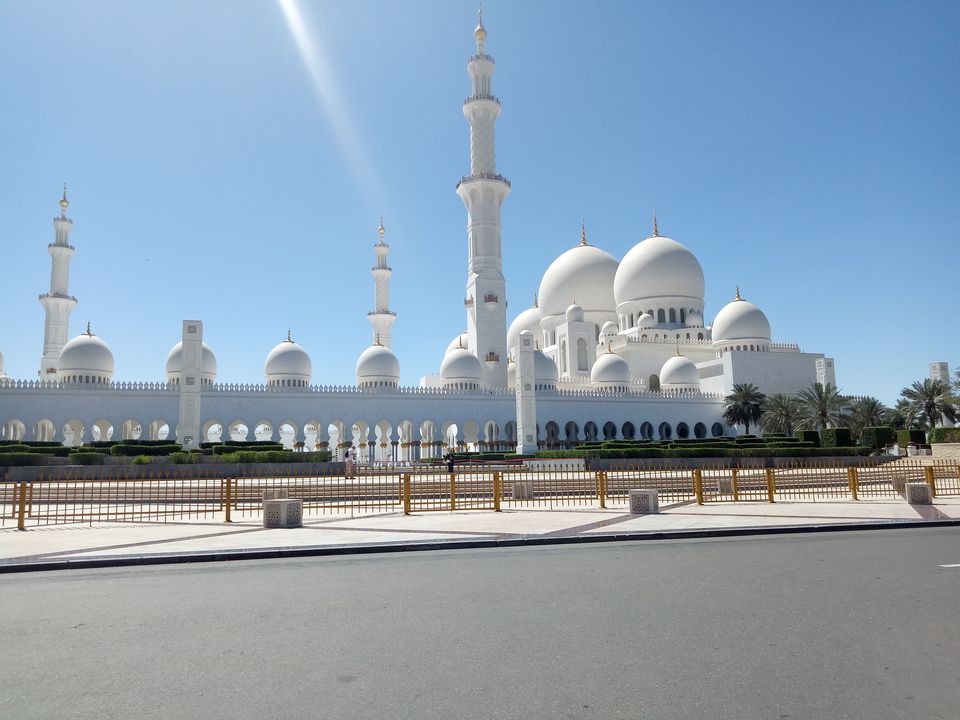 My first stop was undoubtedly the Sheikh Zayed Mosque, which is also called as the Grand Mosque. The moment I saw it from outside, I was completely awestruck looking at its stunning exterior architecture (which kind of reminded me of the Taj Mahal). Oh but I had to be extremely quick cause I had very little time in hand! Therefore I decided to have a whistle-stop at the mosque and not spend more than 30 minutes out there, so I could tick the other attractions off my to-do list (but little did I know what's going to happen hereafter).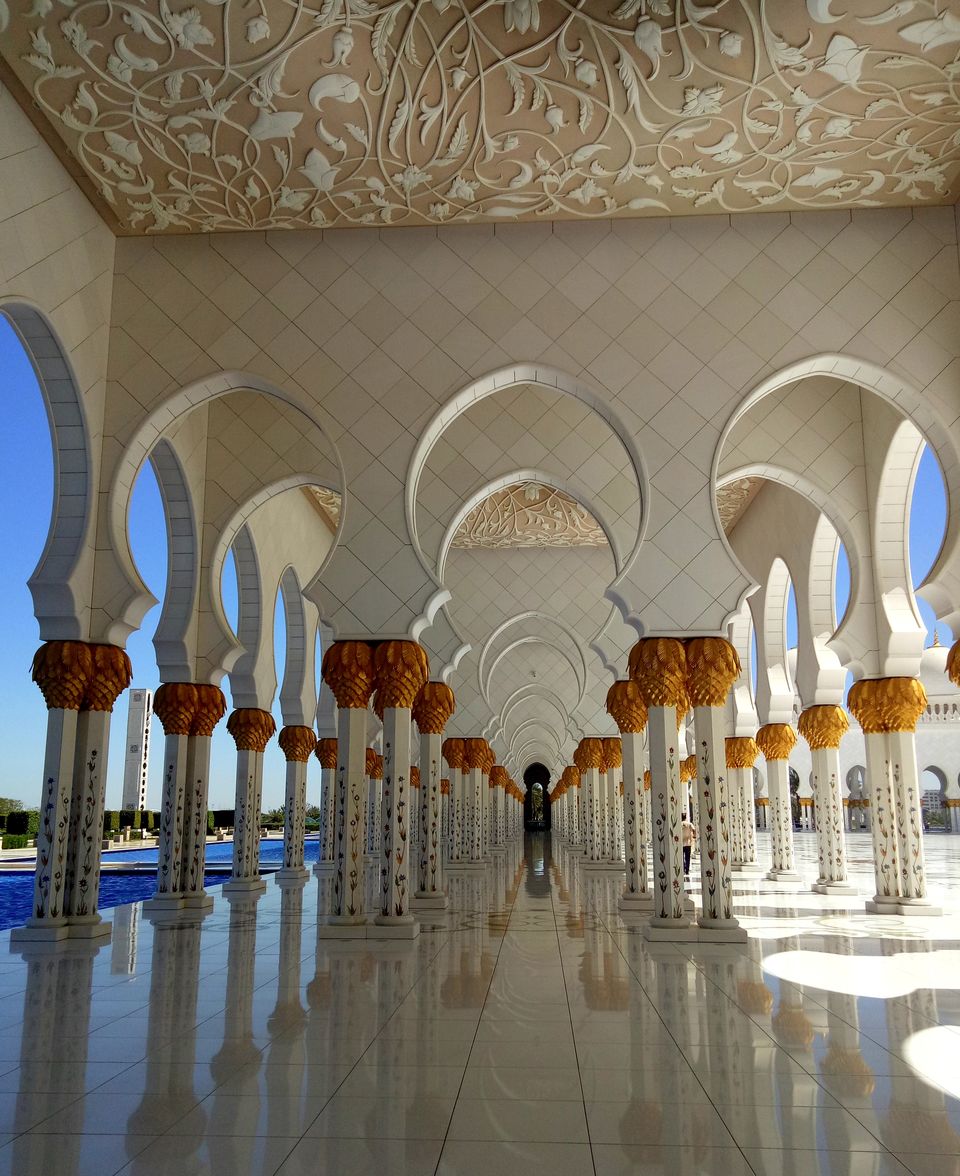 As soon as I entered into the mosque, I was astonished to death looking at its ultra gorgeous interiors and gawked at the sights around with eyes popped out, not willing to believe that the sights I was seeing were real. I was totally flabbergasted by its beauty.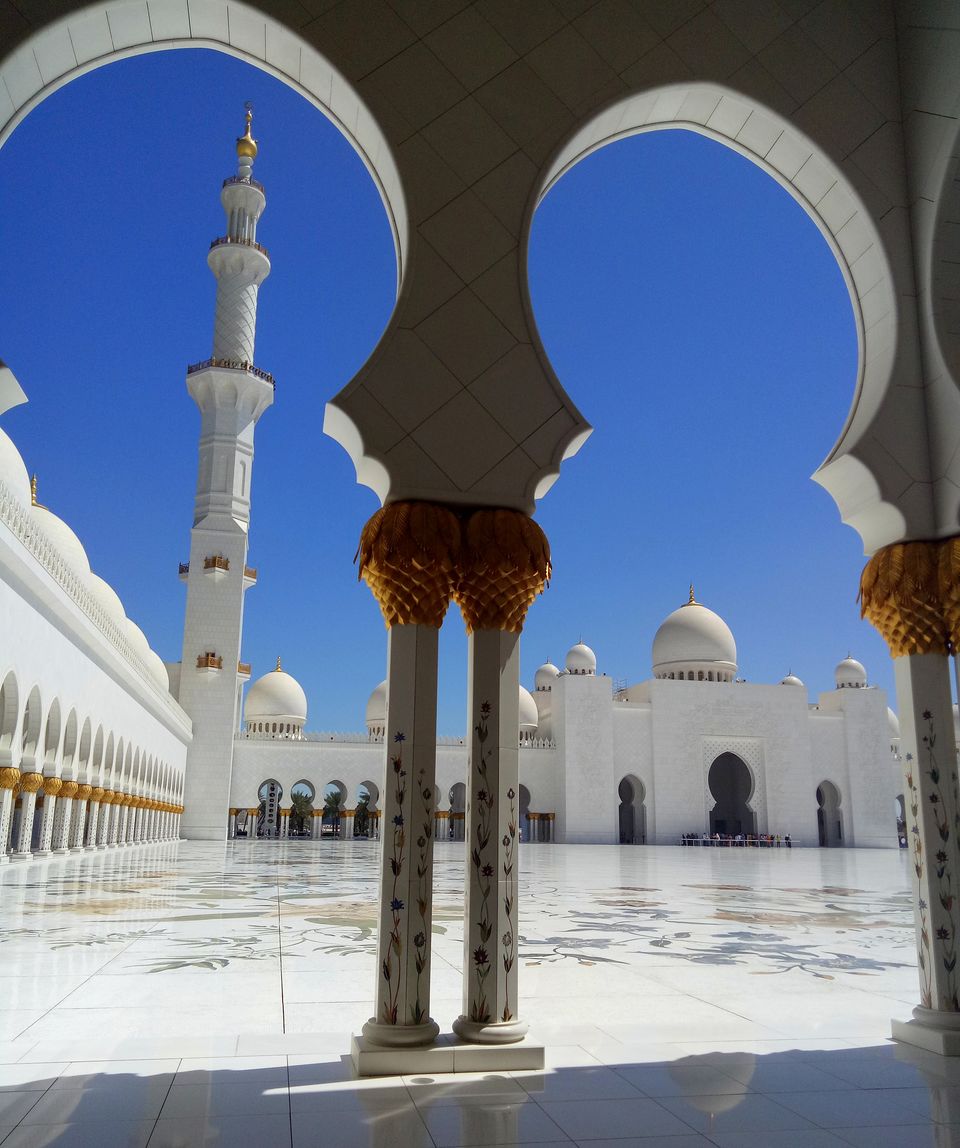 Slowly in that shocked state of mind I started to walk ahead admiring its pristine architecture and the unreal opulent sights. The remarkable Moroccan and Islamic artwork on every corner, the glittering gold pillars, the swarovski studded chandeliers, the domes, the floors, the ceilings, the marbles, the pools of water, the carpets (or rather I should refer it as "carpet" as its a constitution of one huge carpet which apparently is considered as the world's largest hand-knotted carpet) - all this took me to another level of amazement as well as calmness, both at the same time. That experience along with its beauty and serenity is extremely hard to put into words.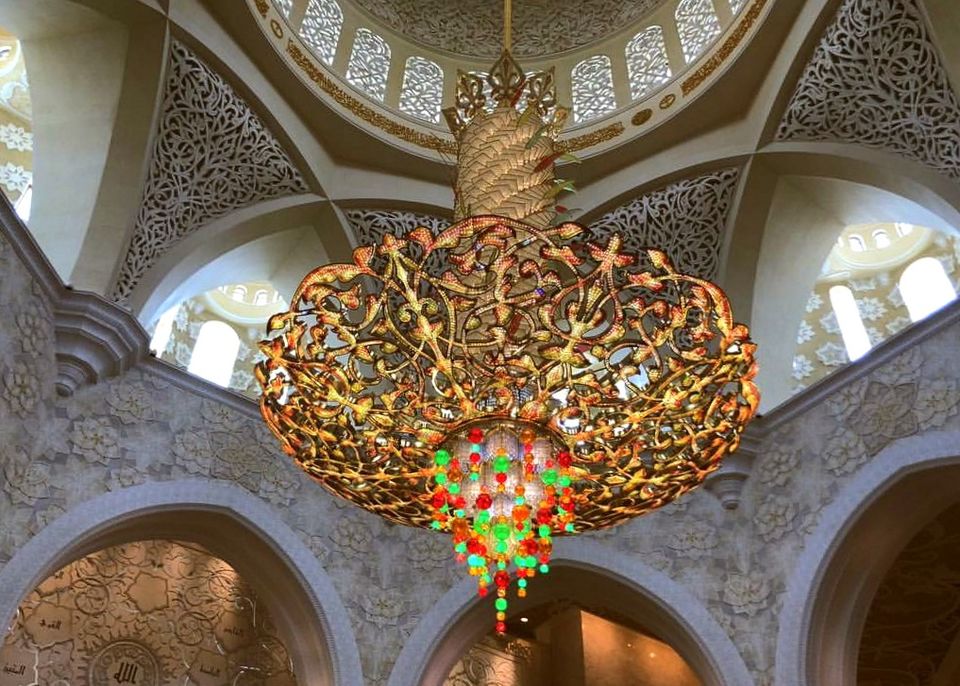 The Mosque is certainly a masterpiece of artistry and engineering, with a blend of both, historical as well as modern architecture and art. Its majesty and fascinating architecture can certainly put any mosque in the shade. It was indeed a jaw-dropping experience.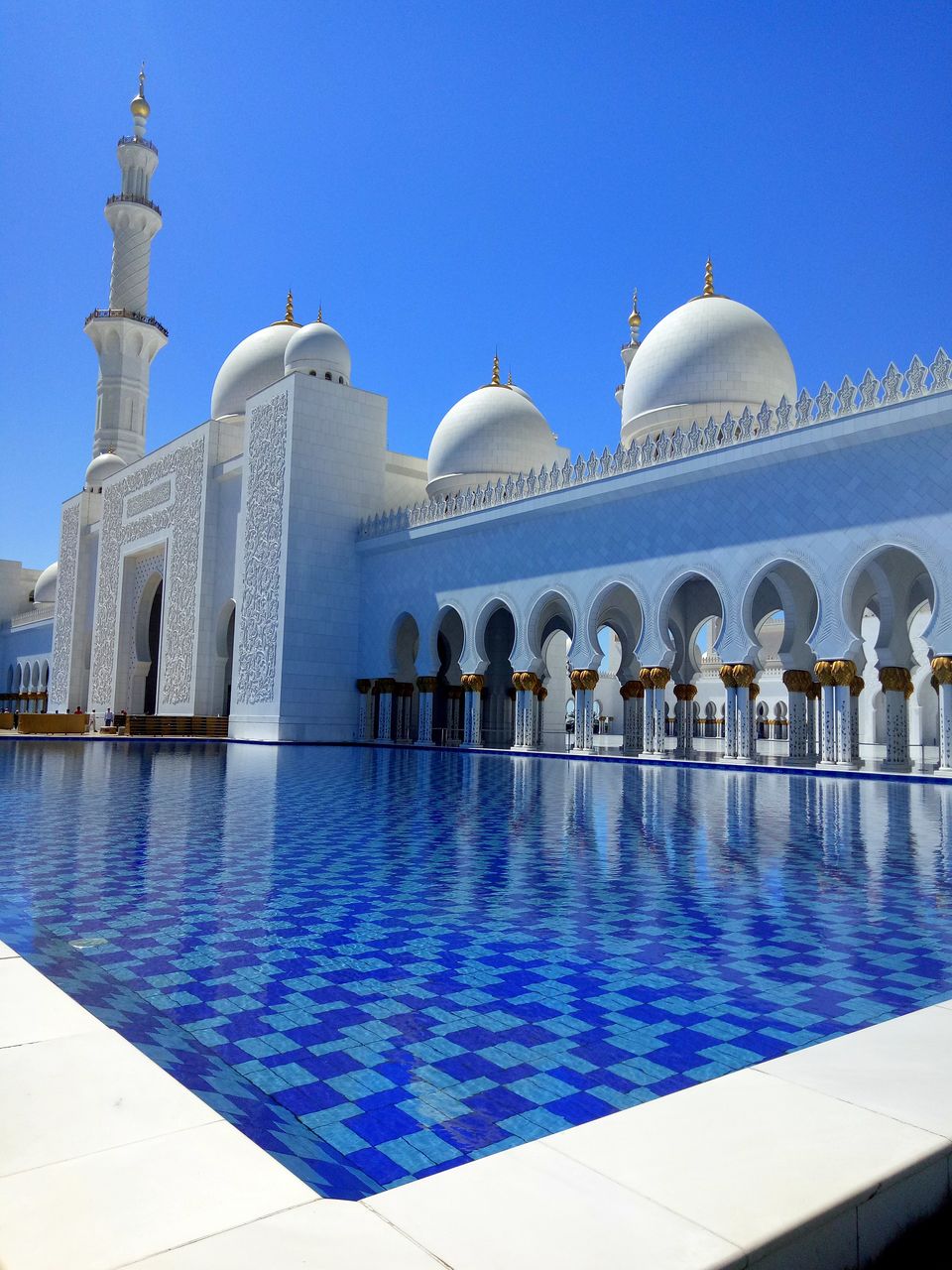 Result - I ended up dropping the plan of visiting the other attractions and stayed back at the mosque so I could admire its splendor for as long as I could.
The euphoria lasted for almost 3 hours (instead of 30 minutes lol) which took me to a fantasy world altogether, where I truly felt like walking around in Sultan's palace in Agrabah (from Aladdin), considering myself no less than Princess Jasmine! ;)