Tripura is a hilly state in northeast India, bordered on 3 sides by Bangladesh, and home to a diverse mix of tribal cultures and religious groups. In the capital Agartala, the imposing Ujjayanta Palace is set among Mughal gardens, and Gedu Mia's Mosque has white marble domes and towers. South of the city, Neermahal summer palace sits in the middle of Lake Rudrasagar and blends Hindu and Islamic architectural styles.
How to go: (By Bus)
From Agartala which is the capital of Tripura.
There are some bus in Agartala bus stand (Called Nager jala) which bus go to Amorpur.
From Amorpur you have to reserve a local vehicle (Auto-Riskha) to go Chomimura. It will take around 500 indian rupee.(Up & down)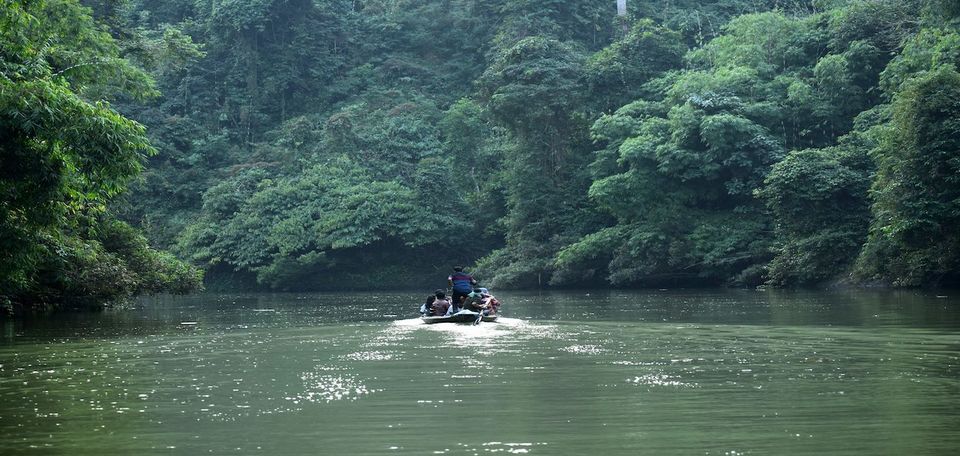 #GoProHERO9 #Cinematic #HERO9 #4K #Gopro #actioncams #Goprohero9review #cinematic #goprohero9black #hero9black #goprovlog #lowbudget #lowbudgetfilmmakingtips #hero9black #travelfilm #goprotravelfilm #Dhaka #Bangladesh #travelfilm#top10 #guide #completeinformation #tripura #Agartala #Heritagepark #neermahal #temple #explore #places #museum #miniature #park #mahabharata #tribal #boating #Unakoti #shopping #border #secrets #interestingfacts #monastery #festival #14gods #temple #jagannathbari #nehrupark #travel #places #travelinfo #placestovisit #facts #thingstodo #touristplaces #completeguide #mountains #anujbucket #anujbansal #travelguide #placestoexplore
Keywords
Top 10, Top places to visit in Tripura, Complete travel guide Tripura, things to do in Tripura, Tripura tourism, what to see in Tripura, how to reach Tripura, Neermahal, Heritage Park, Tripura tribal Museum, Jagganath temple, Agartala tourist places, Chabimura, Dumboor lake, bridge, Ujjayanata palace, Agartala adventure festival, North east india, best time to visit Tripura, explore Agartala, complete guide Agartala, best time to visit in Agartala, agartala tour, Tripura tourism, tripura facts,, Agartala City Tour, Tripura Tour, Tripura news, Travel to Agartala, tripura dances, Top tourist Attractions Agartala, Madabari temple, top places tripura #traveler #mahamudul #karim #khondaker #mufte #traveling #mahmudul #mufti #defining #moment #definingmoments #moments