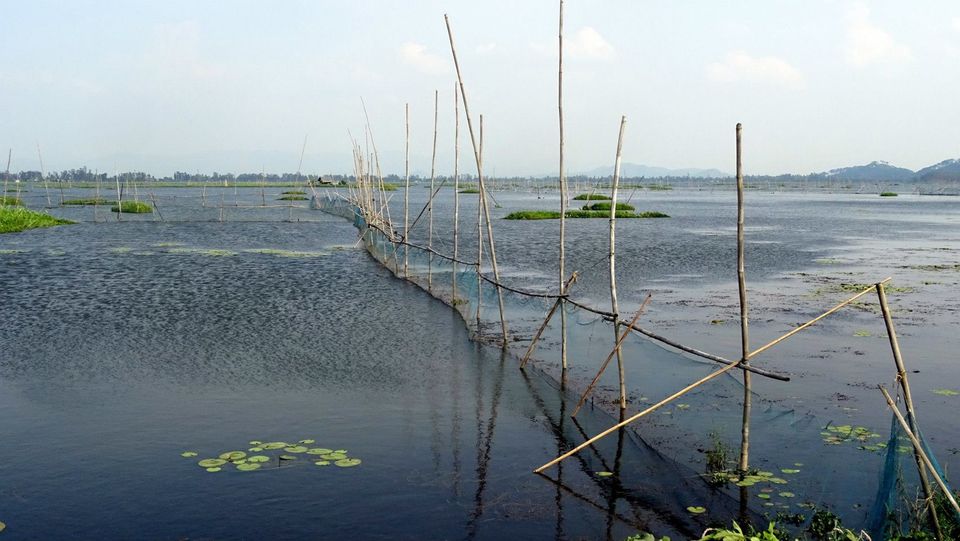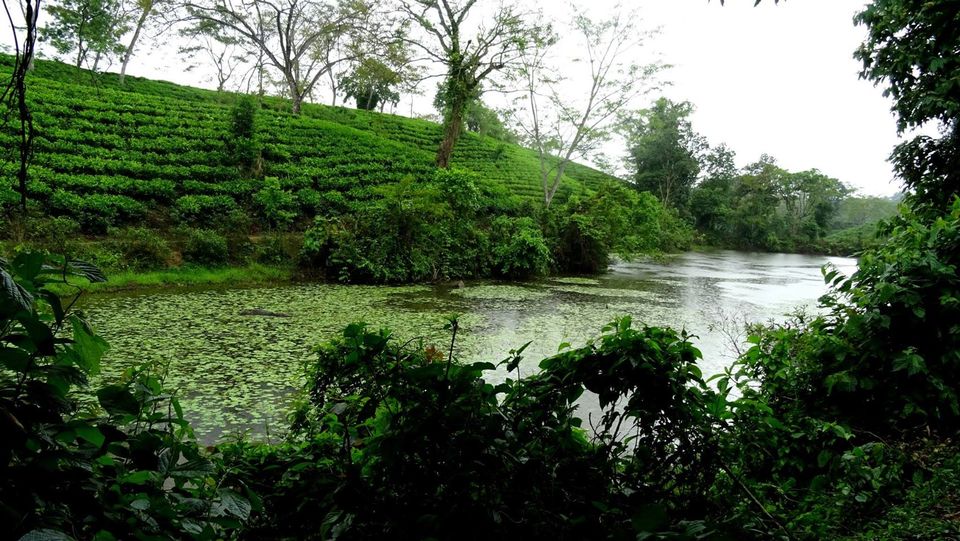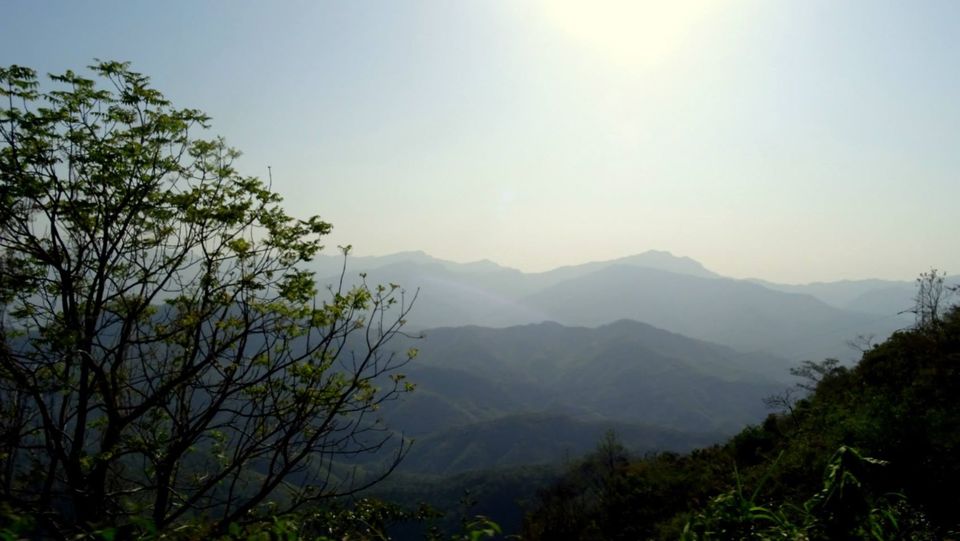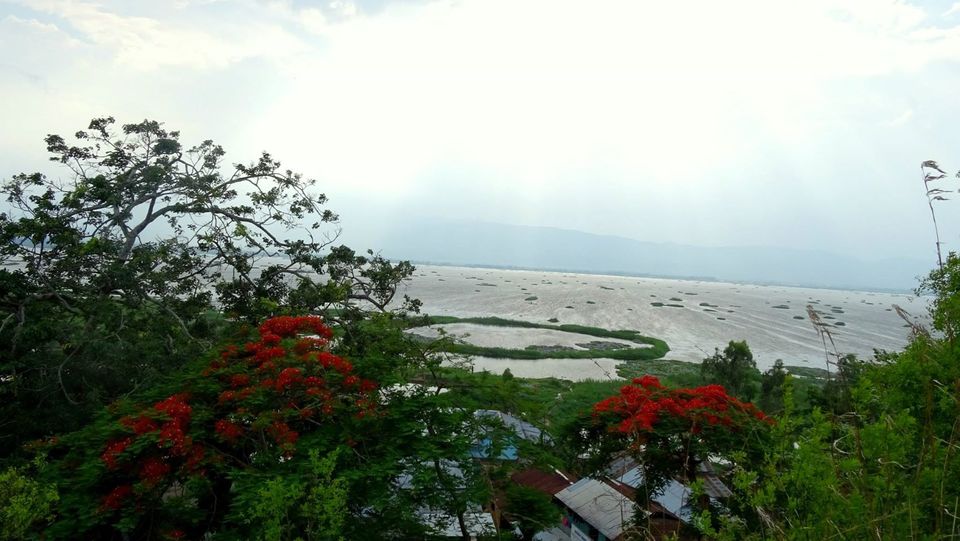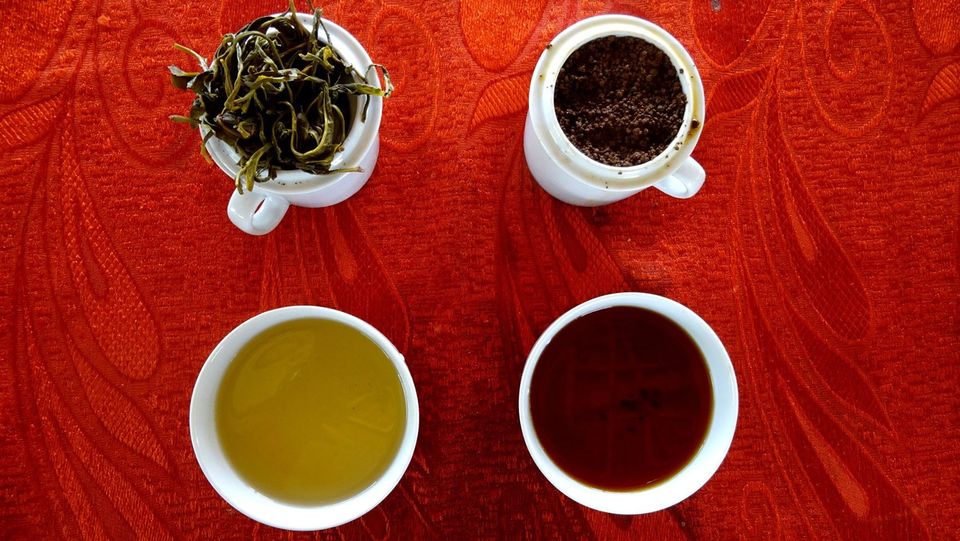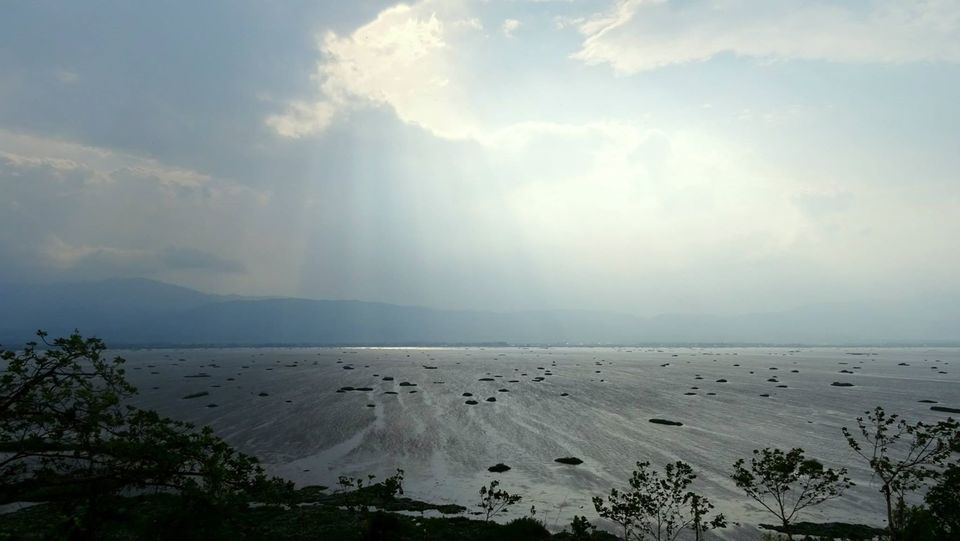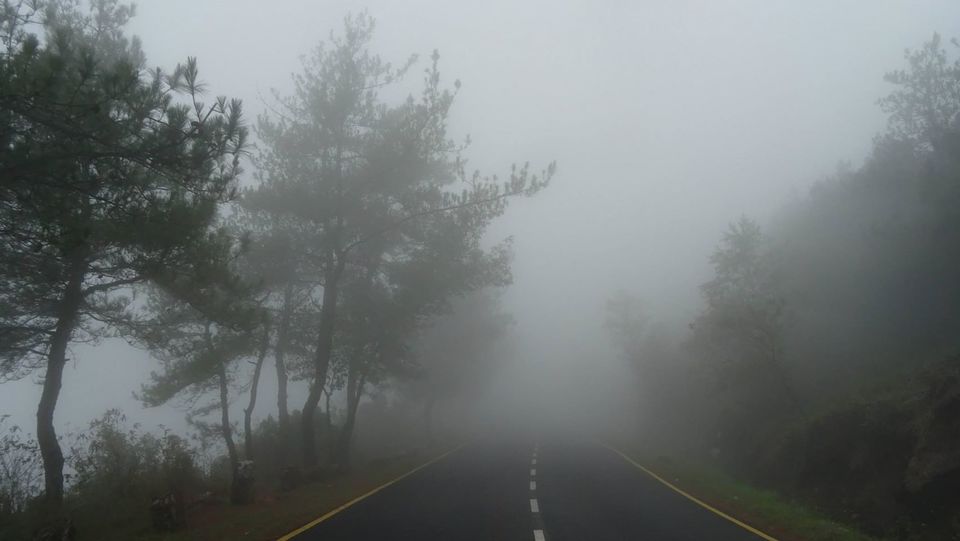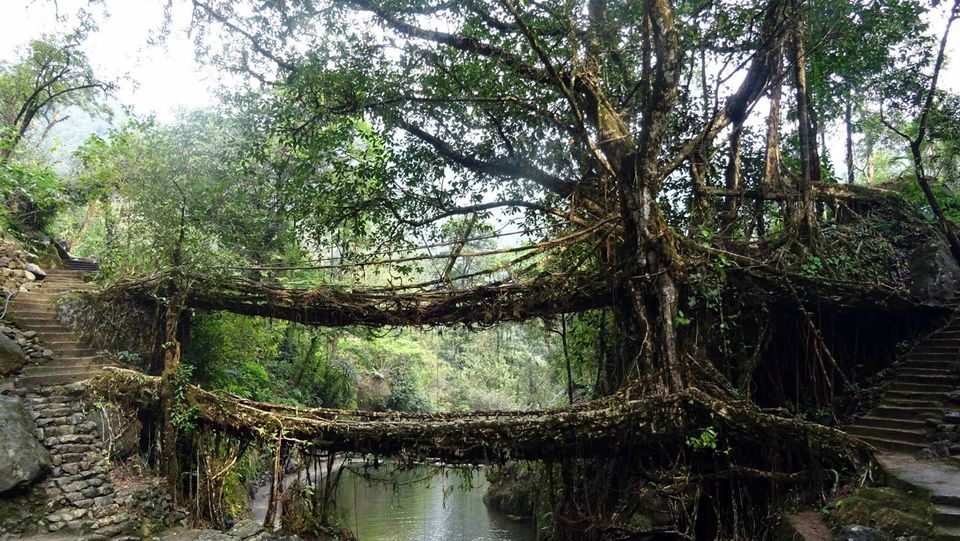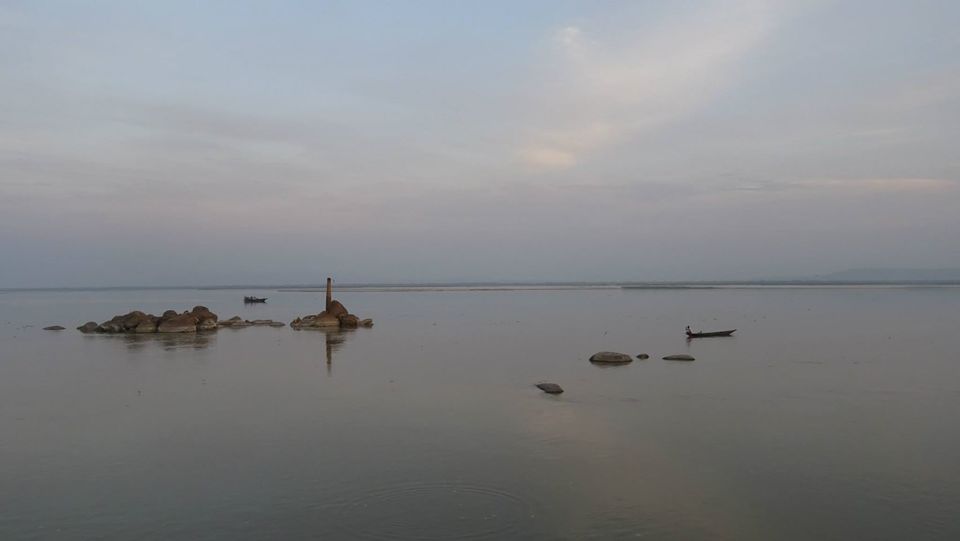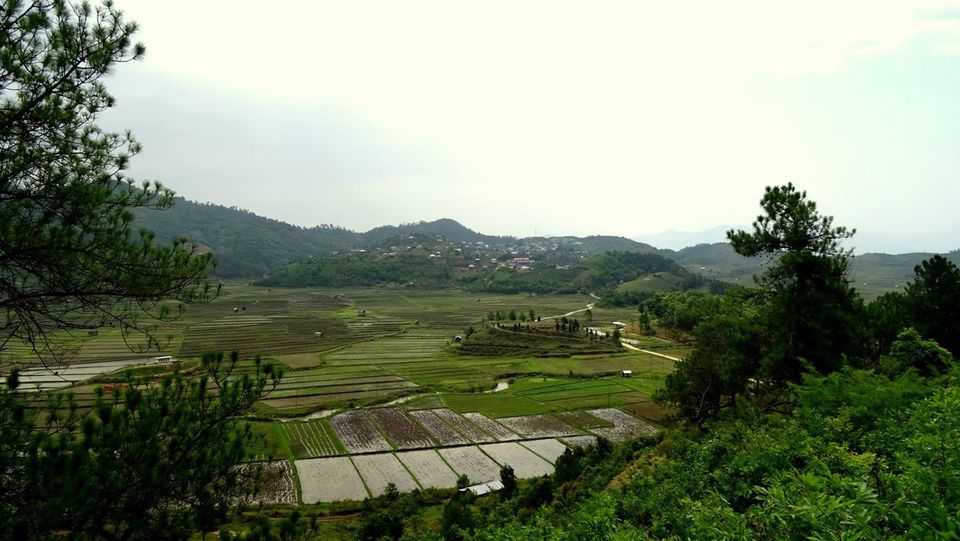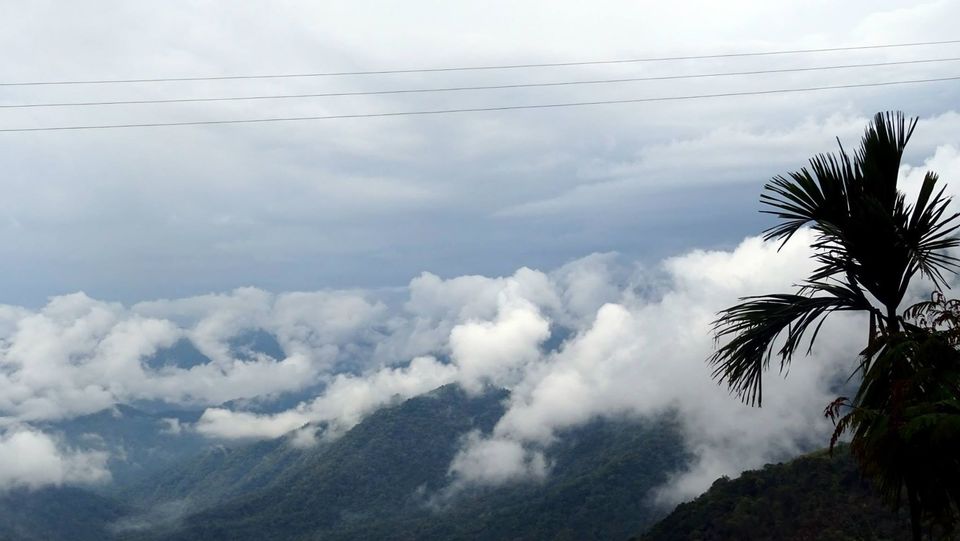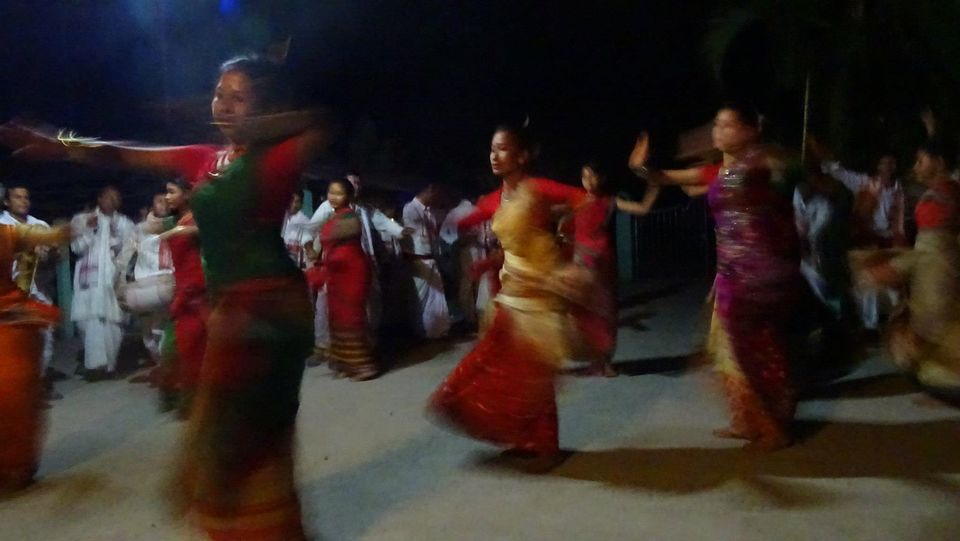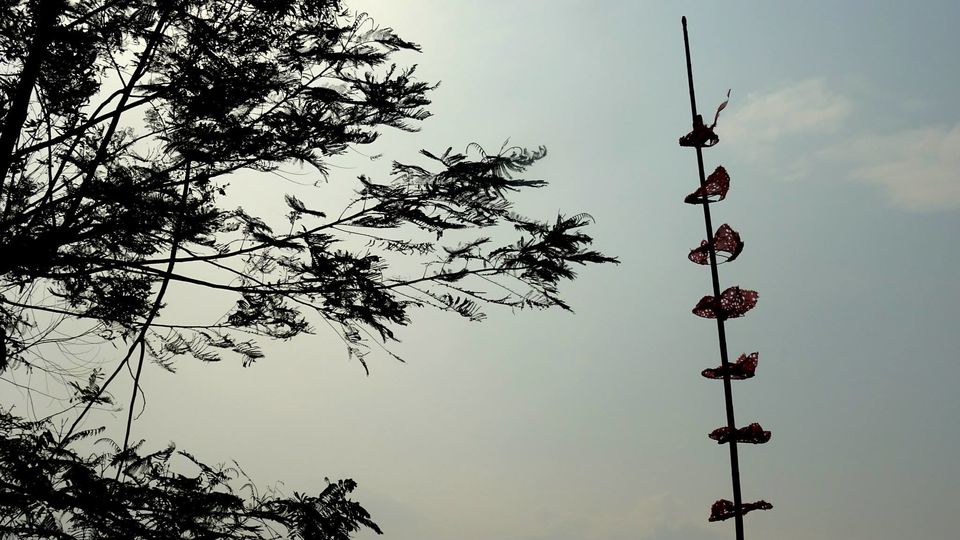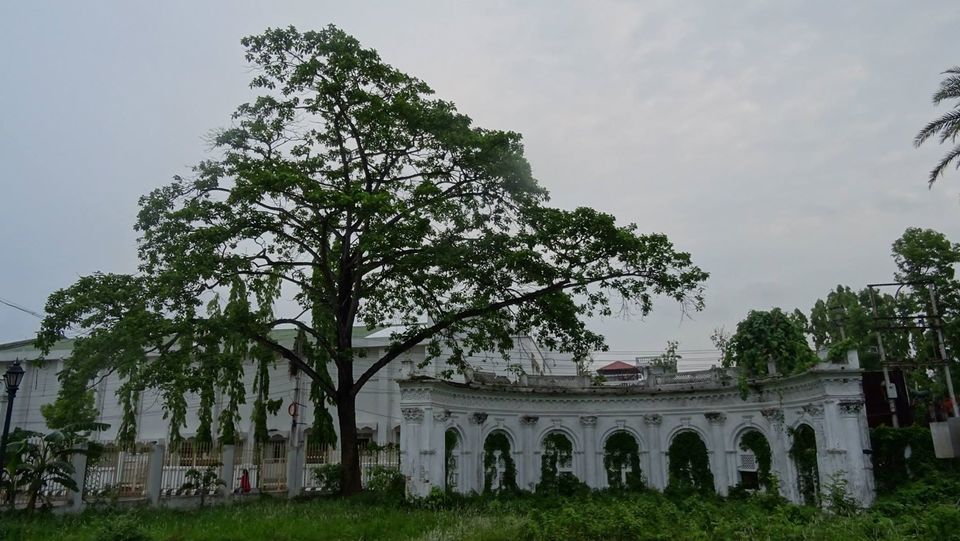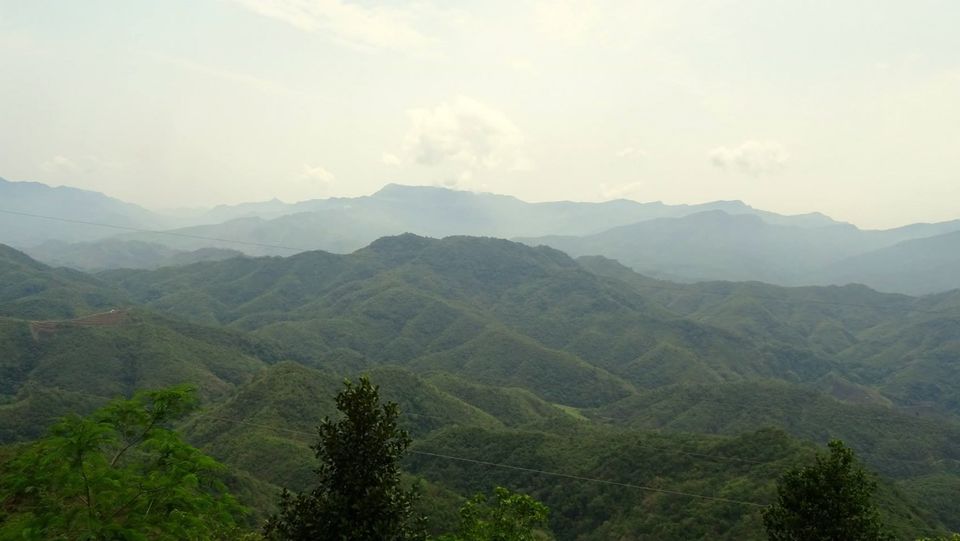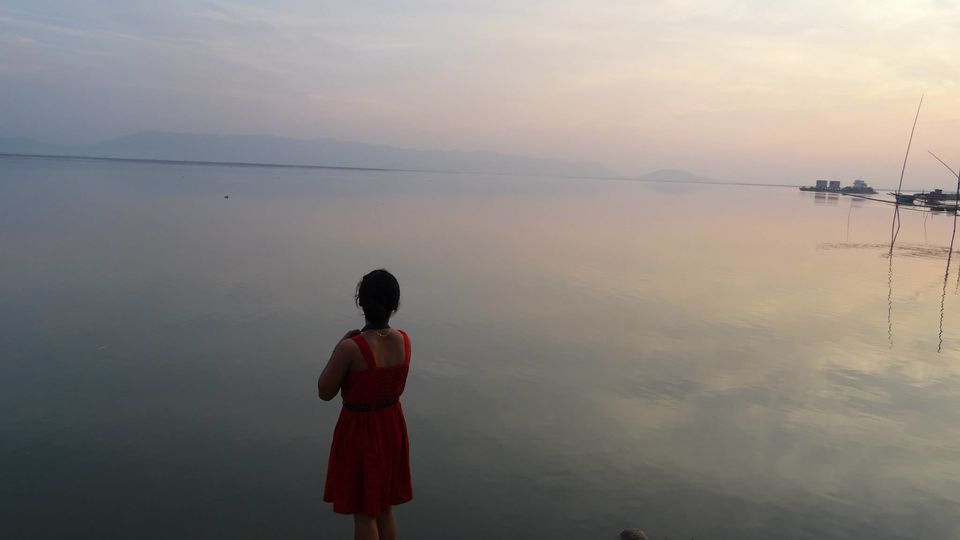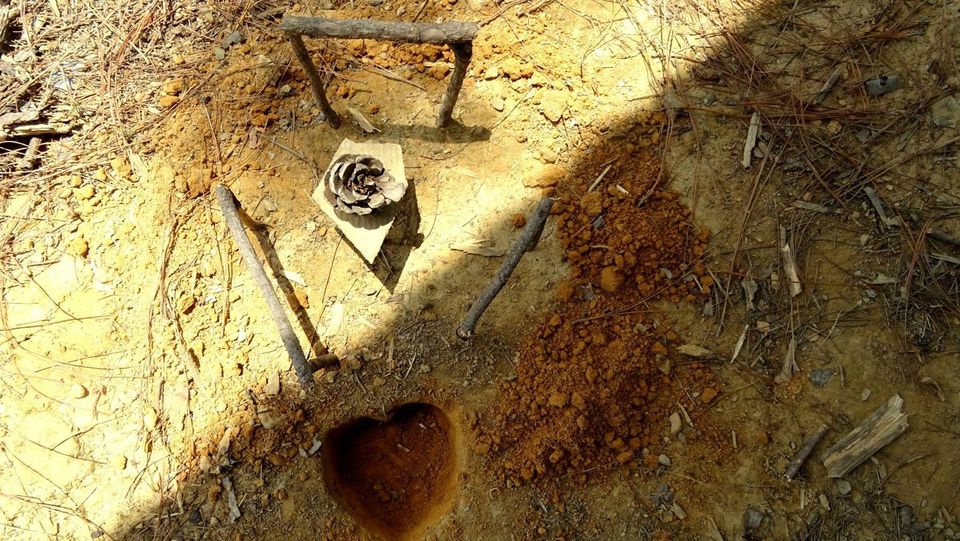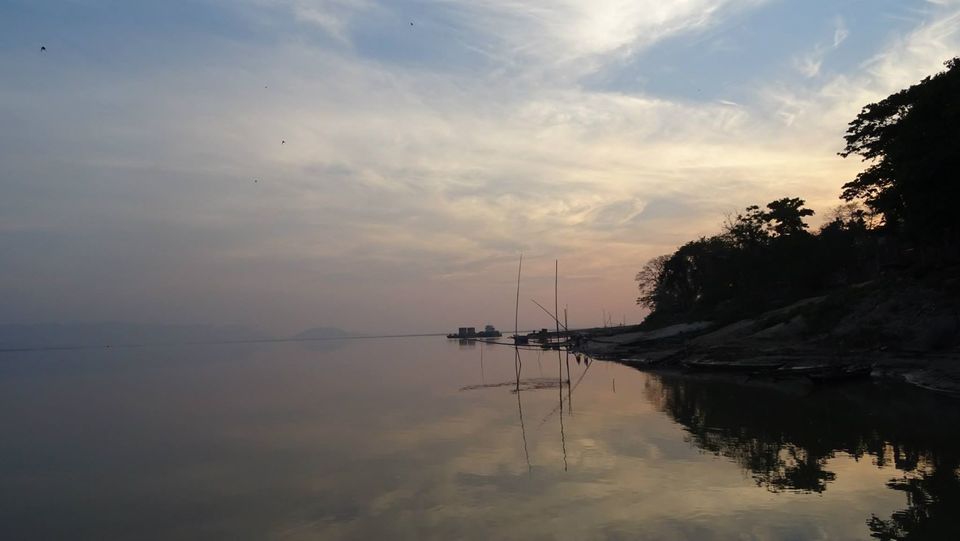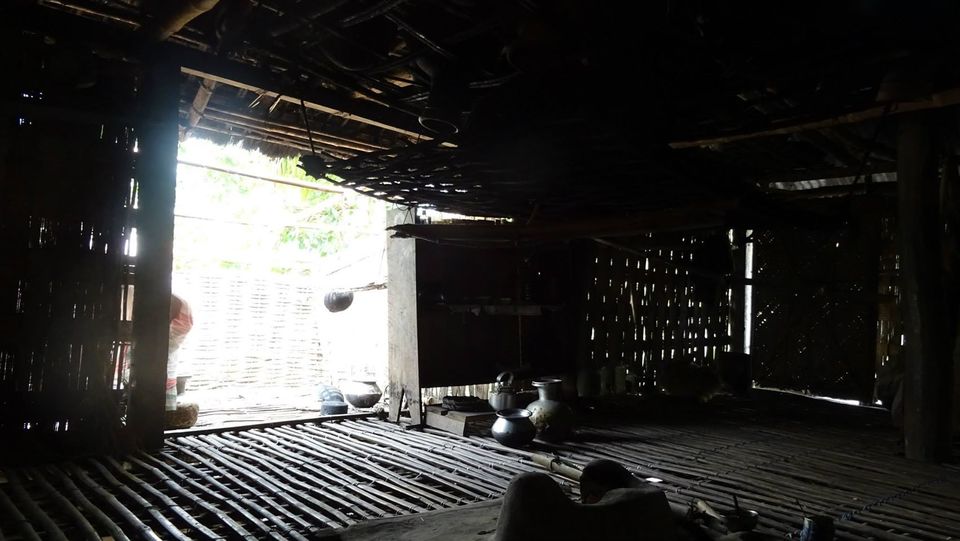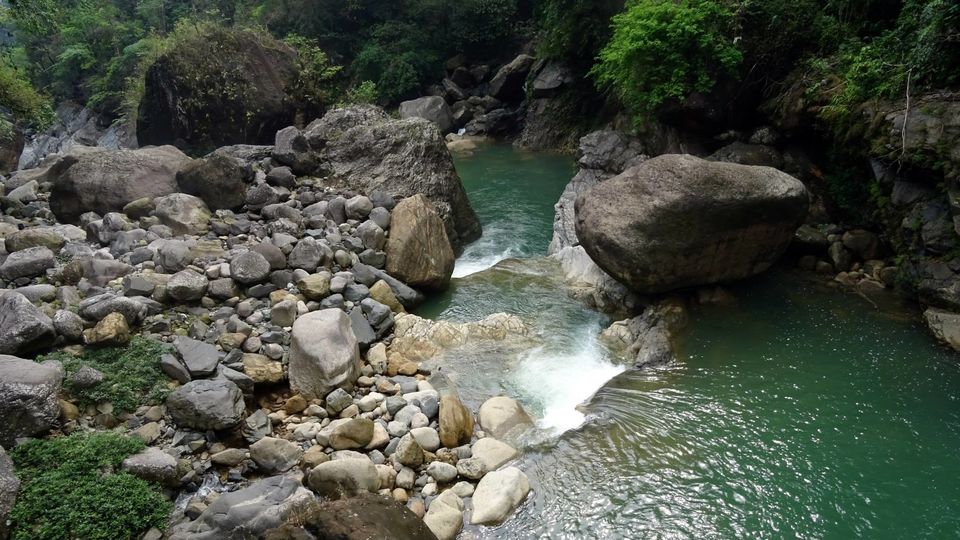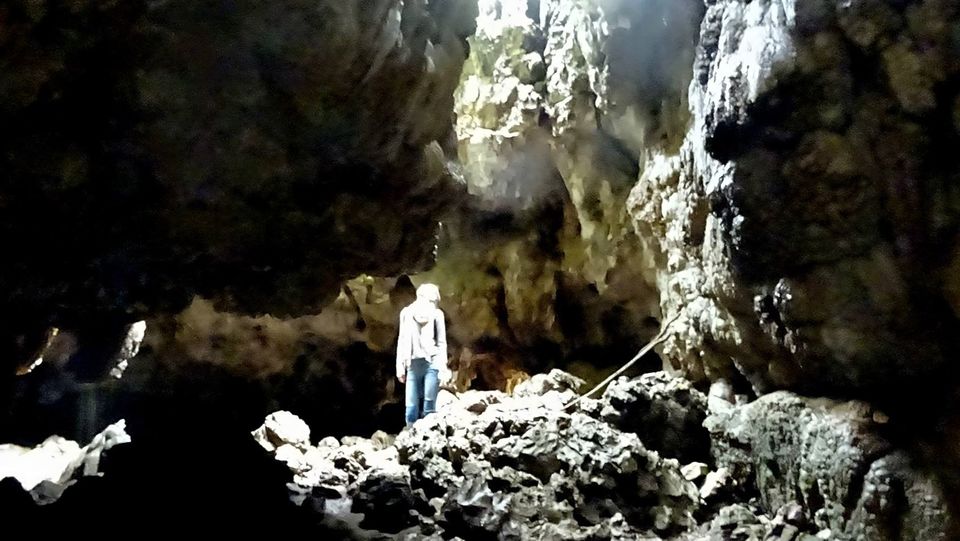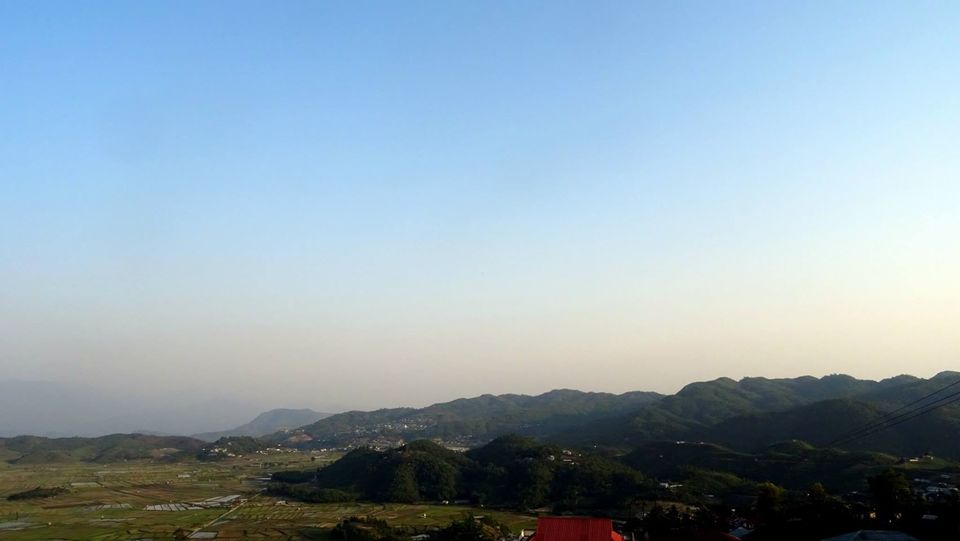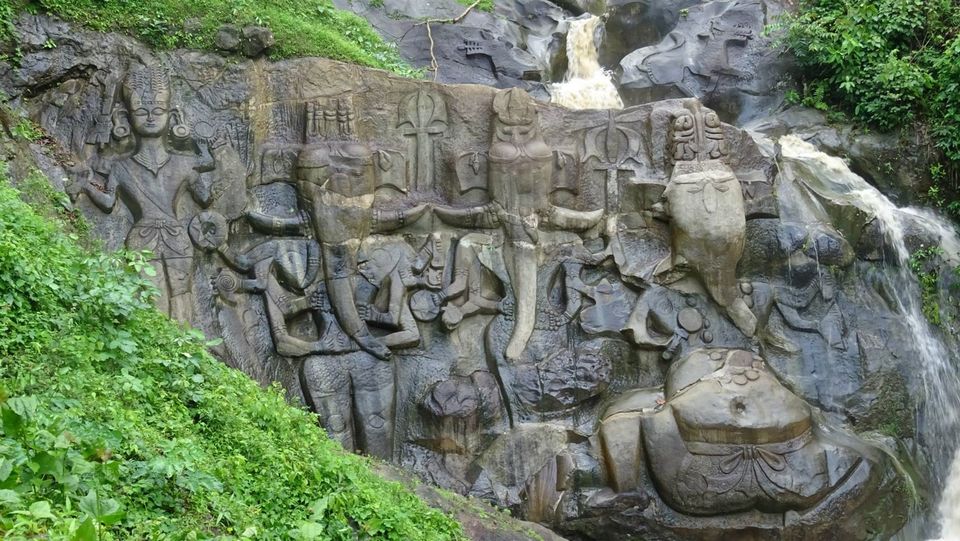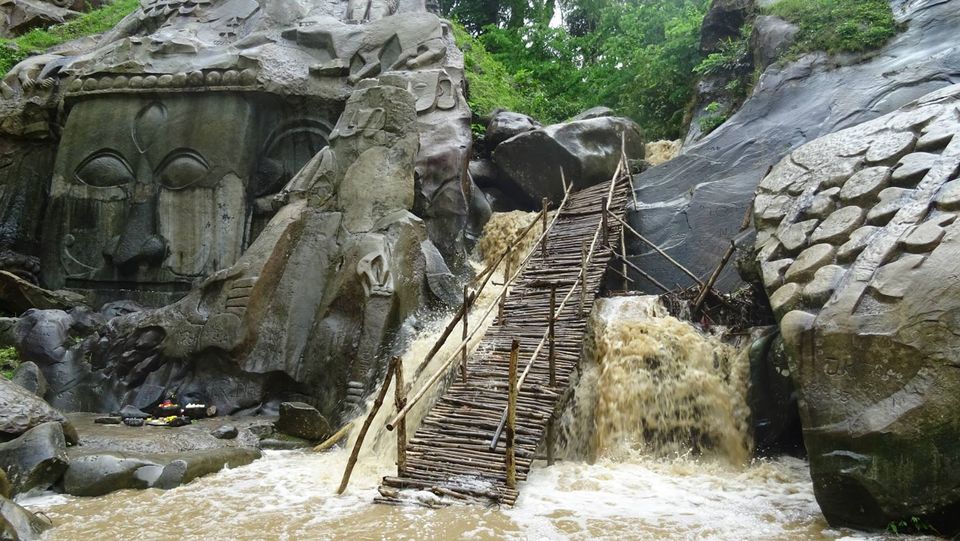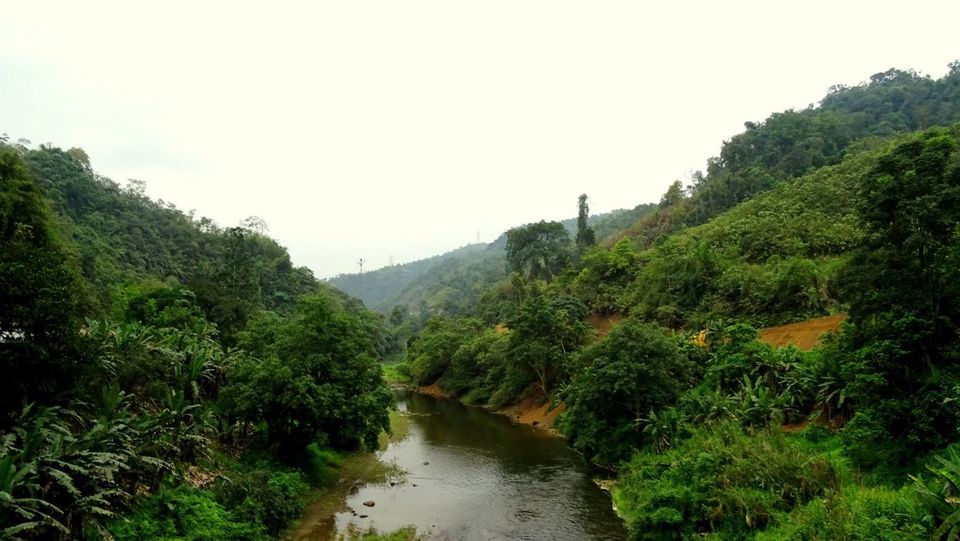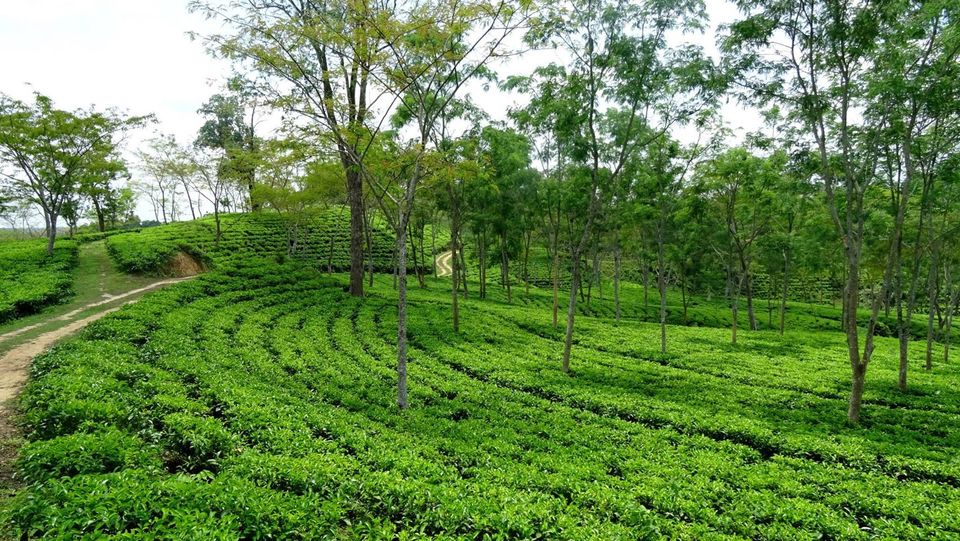 April 8: Howrah Railway Station> Salt Lake City> Arjun and Joie and their kid, ArjoeBack to land of my forefathers | to the gracious and happy hosts | to Pom Pom, the dog | to the heat of the city of joy | to Vodka and talks on the terrace | Drunken Weed induced conversations | Ghosts of the tall trees | pranik healing | eunuch shamshans | the sanitary pad gimmick | motherhood | The Mill on the Floss |
April 9 and 10: Salt Lake City, Calcutta
It all started with two beers | And talks about the nobel gene and noir movies | We meet one of Arjoe's four girlfriends | Then we go fetch more Millers | Pinku comes by | We drive to his house to smoke a chillum | We have rum | He plays the keyboard | We rush back | Arjun plays the guitar | I make terrible sounds which I pretend is singing | Joie sings | Her sister and a friend joins in |We smoke up more grass |They got white rum |We gulp down more | Pinku gives me contacts for Shillong |I can't figure out how to type | Then Arjun forgets the number | Punjabi songs are played |Joie and Lillian dance like happy lambs for an hour | Arjun plays | Lillian passes out on the couch | Joie keeps staring at the painting on the wall till 6 in the morning | We miss the morning train | We leave for NJP in 10 minutes by bus |
April 11: 7 PM | Bus to Siliguri
After 18 hours of traffic-laced bus ride through the potholed roads of Bengal | On the way a policeman gets up to video record all the passengers and ask really inappropriate questions of couples in the sleeper berth |
April 12: Midday | Shared Auto Rickshaw to New Jalpaiguri Railway Station
April 12: 6:30 PM | Train to Guwahati (Second Seating | Kanchanjunga Express)
After 10 hours of train travel | including an incident of a thief snatching a woman's bag | Lillian sleeping through | we reach the dusty Guwahati |
April 13: Early Morning | Guwahati Only few designated hotels allow foreign tourists | Hotel Surya | 1680 INR | Inner line permit for Indian Citizens | Mizoram House + Nagaland House | Beer night | Fancy hotel room fridge |
April 14: 8 Am | Connecting bus from Palton Bazaar (on the other side of the Guwahati Railway Station) to ISBT | Bus to Gohpur (Violina's village) |
April 14- April 17: Gohpur | Evening
During Bihu | kids in Meghala Chador | Bihu courtyard dance | ducks | goats | cows | catching fishes | drinking rice beers | visiting the tribes | the Bodo | the Mising |the Karbi | the bamboo and mud houses |ponds | Tejpur | temples | the mighty Brahmaputra | Guptkashi | Security checks | Sunset | old structures |walking through villages | And Emon, the kid obsessed with earth movers and my sleeping bag |
April 17: 7:30 PM | Night bus to GuwahatiApril 18: morning | Guwahati | Shared Tata Sumo (Maxi Cab) to Shillong | 2 hours to Shillong
April 18: Shillong | Police Bazaar | Marwari Basa Hotel | 600 INR
No bar for ladies | smuggling beers into the hotel | drinking with precaution | feels like conjugal visit | very small room | very small beds | possible bed bugs in blankets | Meghalaya, the abode of clouds | bought a book of Khasi folklore |
April 19: early morning | Maxi cab to Cherapunjee | traditional name: SohraTraffic jam | Khasi Procession |the rooster flag | fog | the driver says even the sun takes rest on a Sunday
April 19: afternoon | main market to lower Sohra by Maruti 800 cab | By the Way Guest-house | 250 INR per personLost among clouds | rain | a heart towards the east | the Shire of IndiaApril 19: Sohra
Walk to the Seven Sisters' Falls | through smoggy fumes of the open coal mines | Eco park: head of the Seven Sisters' Falls | green small rolling hills and pastures | meet two Indian backpackers travelling for the last 8 months across India and Bhutan |
April 20: bus to Mawshamok village
Arrive in fog | walk into the valley | 700 metres steep into the valley | innumerable stairs | Nongriat | the land of the living roots bridges | single bridge | skinny dipping in the river | double decker bridge | rice and 'little' sabzi | jumping into the waterfall pond | REST HOUSE near the bridge | no other guests | no running water |
April 21: Nongriat
Sweaty and challenging climb to the foggy village head
April 21: market day | walk from lower Sohra to upper Sohra
April 22: SohraWalk to Mawasmai Caves | strike called by Khasi Students Union against BJP president's upcoming visit to Shillong | no tickets at the gate | no light in the main caves | walk into the sacred forests of the Khasi | No internet |
April 23: shared Maxi cab to Shillong
Leaving an emotional and slightly drunk and love lorn Heprit, our host at "By the Way"
April 23: Shillong
Back to Marwari Basa Hotel | slightly bigger room | a sick German Sheppard | I buy 'Look Back in Anger' and 'Gitanjali' | smuggle in beer |
April 24: Shillong
Long walk to the Don Bosco Museum | 7 floors of tribal artefacts and informations | inaugurated by Smt. Sonia Gandhi | taxi back to hotel room |
April 24: 4:30 PM bus to Agartala | NETWORK Travels | delayed | 6:30 PM
Night bus through bad roads |
April 25: Morning | Agartala
New Mayur Hotel | 500 INR | won't allow non Bangla speaking guests | shady street at night | dirty room with cockroaches | The hill queen | Gorge and bridges | Naked trees | The Bangla migration | Mud houses and steel roofs | the rising and falling roads | and an insane bus driver | into India's own little Bangladesh | Ujyanta Palace | meet the 'dude'; the nephew of a lady (Mrs. Choudhury) I befriended on a train 2 years back | food at a neat restaurant |
April 26: Agartala | bus from Nagerjala | bus to Melaghar | Melaghar> 500 metres walk> the lake A bus ride through villages and sanctuaries | a kilometre walk through steel fenced Melaghar | porotha on newspaper and mistidoi | a boat ride to the ever renovating summer palace. | NEERMAHAL | under repairs |
April 26: Melaghar> bus> Udaipur | Udaipur> Auto Rickshaw> MatabariFamous Kali temple | goat sacrifice | skinning of the kids |
April 26: Evening Visit Mrs. Choudhury's house | After meeting the fishes of the lake of Matabari | we end up at the house of a family I met two years ago on a train | The mother shows us the trophies of her over achieving daughter | talks about the greed of Christian missionary schools | Then she sends the father to buy fishes | One hour later he comes back having caught fishes from the local pond as the market was shut by then | We have fish curry | The father gives us a lift to the hotel on his scooter |
April 27: Agartala She works and I drink | blabber | goose chase to Rose Valley Park | futile endeavour |April 28: Morning | Agartala> car> Sabroom Sober me fails to recognise the drunk me | Mrs. Choudhary's friend, the Tea estate manager invites us to the Sabroom Tea plantation | he arranges a car all the way down south | Ludhua Tea Estate | Sabroom | check into a grand guest house | arranged by the manager | majestic beds | mosquito nets | T. V. | bed tea in morning | costs taken care of | the fame Tripura hospitality | head to the tea estate | Vodaphone tells me I'm in Bangladesh | I pay for international roaming | Under the tutelage of Buddha Dev Acharya we learn the art of processing green tea and CTC | Handmade flower tea |
April 29: Sabroom | Ludhua Tea Estate Plucking leaves |Tripura Tea not famed enough to compete with Assam and Darjeeling |the bud and two leaves for green tea |maintain tea bush height | tribal pickers guided by handlers | tea tasting| tour of the tribal villages | the school teacher offers a tour and home grown custard apple | the Mog tribe | tea in beautiful Bangladeshi cups | Riding along the fenced border of Bangladesh | special permission | local market | smelly dry fishes | The river that divided the two nations | Feni River |
April 30: Sabroom
Work still on at the tea factory | Eating green mango under a tree | Surrounded by ponds and tea slopes | Helping the workers of the factory | All political parties of Tripura have called a strike against the central government's attempt to make all old polluting vehicles off road | Crossing the rubber plantations through heavy storm in an ambulance to beat the strike called by the red flags of the red state |
April 30: Agartala
The so called only 3 star hotel in the city refuses to let us stay because he can't cough up a marriage certificate | Irritated and pissed off (I use my sketchy Bangla to give them a piece of my mind) | frog in the well mentality | we go back to New Mayur Hotel | better room | cleaner | roadside Puri sabzi | the vendor tells me he only sells in the evening | the best puri sabzi in Agartala | have tea at a shady tea shop near the liquor store |
May 1: Agartala> bus> Dharmanagar | Dharmanagar> bus (1 hour)> Kailashahar Busy local bus | from bus stop, auto rickshaw to Unakoti Tourist Lodge | Evening | wandering around Kailashahar | fake veg biryani + puri | conversations with locals | T.V at the lodge |Captain America |
May 2: Kailashahar> Unakoti
Auto Rickshaw to Unakoti | One less than a crore | Ancient bas relief statues on the rocks of Unakuti| water gushes over the alien looking figures of Shiva and Ganesha | Two heavily armed paramilitary ask us to be careful on the slippery stairs | One scared shit government official guarded by two policemen and a petty expresses shock that Lilian is traveling in such a remote area |She replies, "Very beautiful place. Very beautiful" |There is a transport strike in Assam. We have to wait till 6.
May 2: 12 noon | Maxi cab to DhamanagarTransport strike in Assam | Can't cross the border before sunset | but the driver doesn't seem to mind the risk |
May 2: Dharmanagar> bus> Silchar May 2: Evening | Silchar No vehicle for Aizawl in evening | Parijat Guest-house opp. The Capital | beautiful room with mirrors | INR 590
May 3: 6 AM | Silchar> Aizawl |maxi cab
All passengers are army men | checkpost at Mizoram | asshole policemen | With a inner line permit into the land of the blue mountains |
May 3: 5 PM | Aizawl | Hotel Chawhlam
Managed by migrant Bangladeshees | wander around the capital city |
May 4: Aizawl
The State Museum closed | public holiday | internet cafe | T.V | World war Z | zombie apocalypse initiated | rejected by Lily |
May 5: Aizawl> Champhai | Maxi cab from Bara Bazaar
After prayer and pee we began the 200 kilometre journey to Champhai | Listening to Mizo songs and Christian hymns | Fellow passengers sing and have their ritualistic paan and supari | Through hill forests | granite quarries | streams | land slides | the green hill ranges | the wavy roads leads to the village lost in the valley | The Champhai Tourist Lodge | Nepali cook/ caretaker |
May 6: Champhai
The rice bowl of Mizoram | the rare plain area of Mizoram | acres of rice fields | wandering around the village | market | find food | a hill made of multani mitti | local women apply the mud on their faces to protect against the glaring sun|
May 7: Champhai
Birthday | Lillian makes me a birthday cake out of biscuits, rusk, sliced cakes and flowers | Morning bread and eggs | we walk to village Zote | make graffiti in a rusting field shed | we climb a hill | we can't make it to Rih Dil (the lake corridor to the Mizo heaven called Pialral) so I dig a heart shaped hole | Lily reads me a Mizo folk tale | we walk to the town |Thunder strikes, it rains | Another year passes by | I am still counting pebbles in the sky |
May 8: Champhai> Aizawl | Tata Sumo | 8 AM
Back to the same hotel | a floor down | cheaper | INR 800 | cockroaches in the bathroom (extra guests, I complain to the manager, he smiles) | T.V |
May 9: Aizawl
Day of rest | The State Museum | tribal artefacts | internet cafe |
May 10: Aizawl
Today is the last day of my Mizoram permit | Tomorrow I turn fugitive | I need to cross the state border by night | As luck will have it, it's a Sunday | The day god and its subjects rest in a Christian state | No shops, no buses, no Tata Sumo |Just the good folks in their good clothes wander the streets | Zam Zam Sumo counter agrees to take us across to Silchar after sunset | And then on to the troubled state of Manipur |
May 10: Aizawl | 9 AM to 5 PM> waiting at the bus station | 5 PM to 12:30 PM> we reach Manipuri Bazaar (Assam border town) | 12:30 PM to 2 AM> waiting May 11: 2 AM to 3:30 AM> waiting in the cab, empty dark street with drunks | 4 AM> Silchar May 11: Silchar | 4 AM to 6 AM> waiting in the waiting room of the transport companyMay 11: 6 AM | Silchar> Imphal | 12 hours
After waiting for 7 hours at Aizawl bus terminal | a red maxi cab takes us on a harrowing journey to Silchar | It involves 90s Bollywood songs, potholes | a four hours wait at Assam border town while the driver drinks beer at a shack cause we are too early | We wait till 6 in the morning for our shared cab to Imphal |They inform us there will be an infinite strike in Manipur from the next day | Against all odds we reach the fortified capital city of Imphal | We cross through over 20 checkpoints | All heavily guarded by military and many involves us to disembark and walk 50 metres across | The thatched huts, the green hill forests and the serpentine river lay in odds with the heavily armed patrolling troops and the North Eastern Frontier Railway tunnels |
May 11: Imphal | New Airline Hotel
Non availability of rooms | deluxe room | INR 1680 | Splurge | much needed comfort |
May 12: Imphal
Lazy morning | walk around | Kangra Fort closed |Shahid Minar | polo was invented in the ground next to the Minar | all women market | hotel restaurant | T. V | Transformers | X Men |
May 13: Imphal> Moirang
Kangra Fort is closed on Tuesdays | Manipur State Museum | Loktak Lake | Bus from the crossroads after the women markets | The largest lake of the North East | Adorned with thousands of small weed islands | A group of school kids guide us to the top of a hill overlooking the vast expanse of green speckled waters | A rebel ray escapes the clouds to touch the glimmering lake | Processions against inter tribal group killings |
May 14: Bus to Guwahati | 6 AM
Crossing into the ancient hills of the now dormant head hunting tribe, the Nagas | Kohima | hot Dimapur | along the Brahmaputra to Guwahati
May 14: ISBT> auto rickshaw> Railway station | railway station> Sealdah | 10 PM
May 15: 7 PM | Sealdah | Taxi to Salt Lake City
May 16: Salt Lake
Pinku's party | drinking and weed wave and singing and guitar |
May 17: Salt Lake
Theatre | "The Bigger Piece of Fish" | beer garden | meeting people |May 18: 9 AM | Train to New Delhi
Frequent Searches Leading To This Page:-
north east tour package from delhi, north east tour packages from Kolkata, north east tour and travels, north east tour and travels packages siliguri, north east adventure tour