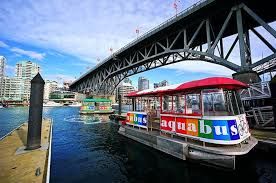 Located in the northern region of the United States, Canada is a country with diverse cultures and features. From manmade skyscrapers to natural huge mountains, it has everything to offer to its tourists. It is heaven for the vagabond travelers. The co-existence of nature and manmade wonders make it one of the most traveled countries in the world.
But things don't end here. Canada is a dreamland for shopaholics. From scrap to gold chains, you can find anything in the market. It has one of the biggest shopping malls in the world which sells everything that one can dream of.
It is not possible that you visit Canada and don't buy anything. It is like going to a swing and just watching people enjoy it. You need to get something which reminds you of the place. Not only this, Canada has such places where you can buy things which are not available anywhere else in the world. So here is the list of 5 shopping places that you can visit in Canada and give yourself a treat.
First, we start with the places, where you can buy some of the best things for yourself, within a tight budget. These places are filled with a variety of products and thus provide you with a lot of options. Here are some of them-
Toronto Christmas Market
If you are in Canada during the holidays, this place is a must-visit. Though the market is closed on Mondays some of the shops are opened. Not only for shopping, but you can also visit this market before sunset, to take beautiful photos. Currently, the center of the market is decorated with a huge Christmas tree. The place has a holiday vibe rather than a shopping vibe. You will also find a few of the locally handcrafted goods, which can be bought as a souvenir, for loved ones. Other than this, there is no limit to the variety of food that one can try out. From Vienna-style schnitzel sandwiches to authentic classic Canadian poutine, the place has everything.
If you are not a fan of huge crowds, then visit the market on Tuesday or Wednesday, rather than on weekends.
Aberfoyle Antique Market, Ontario
If you are an antique freak like me then Aberfoyle Antique Market will be Mecca for us.
But the catch is this market is open only for a few months of the year (May-June to October) only on Sundays. The best thing about the place is that even pets are also allowed inside the market, except for the opening Sunday.
A lot of interesting items like Vintage Furniture, Military Collections, Art Work & Antique Jewelry is easily available in the market. The best thing I felt about the place is, it puts the bargaining skill to test. The vendors may ask irritational prices, put your bargaining skills in action, and at times get about 50 percent off on many items. The trick is to try visiting the market on the closing day.
St. Lawrence Market
If you are hungry and want to eat some delicious food then this is the place for you. Visit the place just to taste the different flavors and variety of food. It is one of the major public markets of Canada located in Toronto. It is one of the best places in the city. It has a lot to offer to eat if you are hungry enough. Sandwiches, lobster rolls, green wraps, pierogi, and mustard sticks are some of the famous and most ordered food items here. Basically, St. Lawrence market is not a market it is a tourist spot, where you will see people from different corners of the world eating and chilling.
Granville Island, B.C.
It is a shopping district situated in Vancouver. It is a public market which offers many unique, locally made products, which will surely catch your eyes. The market is open for 7 days of the week, from 9 am to 6 pm. Parking in the day here is free of cost. You can find handcrafted products and a few of the finest gifts, unique to this place. If you are looking for gifts and souvenirs from Canada then this is the market for you.
Pacific Mall
This is an Asian shopping mall in Ontario, Canada. The mall has tons of stores to get glasses, phone accessories, bubble tea, food, toys, and shoes. Sometimes, this market is often referred to as Canada's 'Notorious Market'. It earned its reputation due to the physical sale of counterfeit and pirated products including clothes, footwear, electrical appliances, etc. You will see copies of some of the biggest brands.
Other than these markets which provide you with the things all you want, Canada offers some markets which are of its kind. These markets are internationally accepted as some of the best and expensive markets. They are loaded with huge brands and offer little or no bargain. Basically, these markets are for making your materialistic fantasies true.
Yorkville, Toronto
It is a neighborhood and former village in Toronto. It is one of the best places to shop in the world. In 2008, according to fortune magazine, one of the streets of Yorkville was numbered seventh in the most expensive shopping streets in the world. Here you will find every luxury brand from Versace to Gucci. Actually, this place is best for those who like to wear brands and especially those brands which have less no. of outlets in other countries.
West Edmonton Mall, Edmonton, Alta
This is a shopping center located in Alberta. It has more than 800 stores, which are more than enough for a person to shop for his whole life. You can find brands like Louis Vuitton, Canada Goose, Marc Cain, Mackage, etc. The hotel covers about 490,000 m2 area. Some major attractions in the mall are -Galaxy land, World Water Park, and Mayfield's Toyota Ice Palace. Not only this, the place holds many world records too. The best thing about this place according to me, this mall is all in one in itself. One can shop, enjoy, and relax at the same time here.