When one thinks of shopping destinations around the world, fleeting images of London, Paris, New York and Singapore come to mind. We begin to visualize fancy, high-end boutiques with the most poetic of names. Their displays have impossibly skinny mannequins donned in elegant attires, most of which we absolutely cannot afford, unless of course we are swimming in money. However, there are certain cities on our planet that cater to those travellers who love their consumerist fetishes but do not intend on burning holes in their pockets. These places have a lot to offer in terms of material pleasure and do not ask for much in return. While some are pretty much known for their bargains, some names might just surprise you. So here are the ten best budget shopping destinations in the world, in no particular order. It is good to shop till you drop but do make it a point to choose wisely and therefore live well.
Bangkok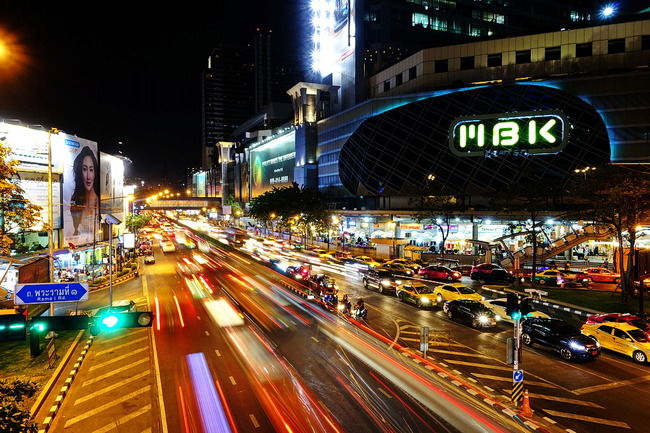 It is fascinating to see how one city can be capable of holding what could easily be all the manic energy in the world. Bangkok is a microcosm of New York City, Singapore, Hong Kong and Tokyo all rolled into one. However, it does retain certain unique characteristics of its own. And just when you think that the skyscrapers, amusement parks, pagodas, clubs and crazy traffic are all of the essential features of the city, the plethora of budget shopping opportunities hit you in the face like an icy gust of wind.
Right from Central World to MBK Shopping Centre, from Pratunam to the Chatuchak Weekend Market, from the Patpong Night Market to the Floating Market, Bangkok is an absolute paradise when it comes to shopping. Every imaginable thing under the sun is easily available in the Thai capital and that too at throwaway prices. If you are ready to forget big brands, you can get your hands on some exceptional deals, so much so that you could build an entirely new wardrobe for yourself by spending around 2500 Baht. Hoard on electronics, the fanciest and trendiest of clothing and accessories, Thai crafts and antiques and food, so much food! Make sure you polish your bargaining skills before your trip to the Siam capital.
Best Places To Shop : Chatuchak Weekend Market, MBK Shopping Centre
Kunming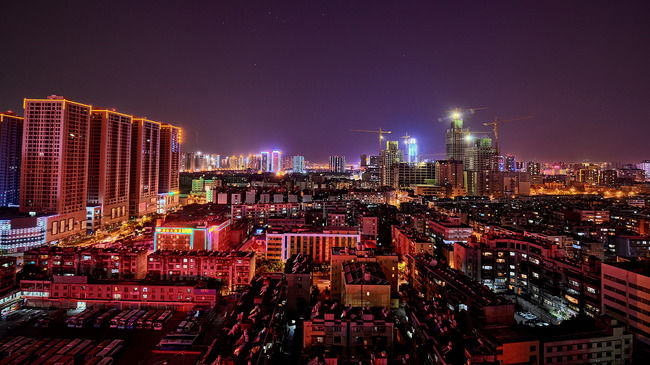 This lesser known gem in China is a shopping giant, especially for those who have mastered the art of hunting for great products and negotiating like pros. Kunming is a wonderful city of contrasts, considering the multitude of skyscrapers and an overwhelming number of people that are complemented by natural beauty in the form of stone forests and the most tranquil landscapes you will ever see. Yes! In terms of material happiness, this 'City of Eternal Spring' in the Yunnan province is home to some brilliant jewels, wooden carvings and handicrafts apart from an array of stores selling the most fashionable clothing and accessories at ridiculously cheap prices. You could bargain to your heart's content and take home reasonably priced pieces that look like they are out of high-end boutiques.
While Kunming has so many malls that it is difficult to keep track of the same, wholesale markets like Luo Si Wan (which extends for kilometres altogether) are the best places for shopping on a budget. Additionally, all major shopping malls have tiny kiosks selling fairly priced goodies in the form of cosmetics, accessories and clothing and you should absolutely lay your hands on those. Moreover, do not forget to buy dried mushrooms, local condiments and candy from the massive supermarkets dotting the city.
Best Places To Shop : Luo Si Wan Wholesale Market, Shuncheng Shopping Mall
Shenzhen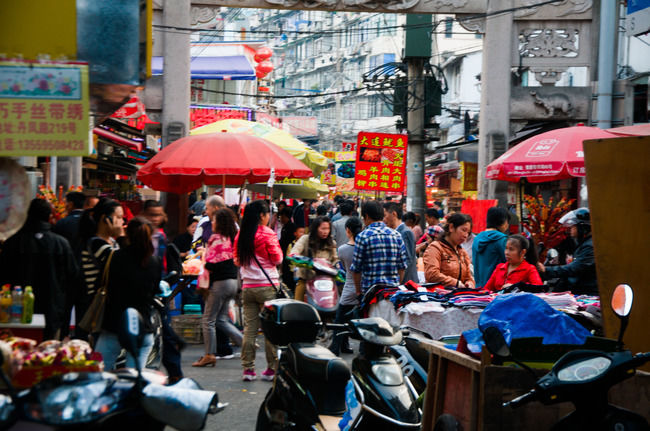 When a place has been popularized as a 'shopping destination', finding attractive deals is inevitable and Shenzhen is exactly that. This modern metropolis is a mecca for shoppers and everything from cheap but good-quality clothing to accessories, shoes, jewellery and even electronics are available in abundance. Interestingly, Shenzhen is also one of the most important export hubs in China. Fancy that ridiculously expensive but gorgeous dress you saw at this boutique in your city? It might have just come in from Shenzhen at one-fourth the price.
The salespersons here are perhaps the most persuasive of the lot, almost coercing you into buying the cheap replica of that Rolex you always wanted. There is so much that you can buy in Shenzhen, especially at the Dongmen Shopping Street, that your money is bound to disappear However, if you make wise choices, you might just end up with a dozen huge bags filled to the brim with good stuff that will probably last you a very long time, if not a lifetime. (Let's do away with the 'Made in China' jokes, shall we?)
Best places to shop : Luohu Commercial City, Dongmen Shopping Street
Taipei
Image Credits : m-louis
Yet another Asian city makes it to this list for reasons that are pretty much obvious. Taipei, despite not being one of the most popular tourist destinations in the world, is a fairly decent shopping paradise especially for those obsessed with the newest gadgets in the market. The city is home to elaborate 'shopping districts', yes you read that right, and an umpteen number of fancy malls. Right from cheap fashions to high-end brands, an array of laptops, tablets and mobile phones to local Taiwanese sauces, tea and even flowers, Taiwan's capital is like a humongous Room of Requirement. And yes, it is very much pocket-friendly.
The Night Markets of Taipei are the most exciting of the lot and are perpetually bustling with energy. Oh and the street food is equally great. Apart from electronics coupled with cute phone covers and laptop sleeves, you could also carry home a bunch of pretty stationery and local (entirely reliable) cosmetics. What might also interest you is the fact that Taipei has this obsession with tea and bookstores, which is totally a wonderful thing.
Where to shop : Shi Lin Night Market, Taipei 101 Mall
Tokyo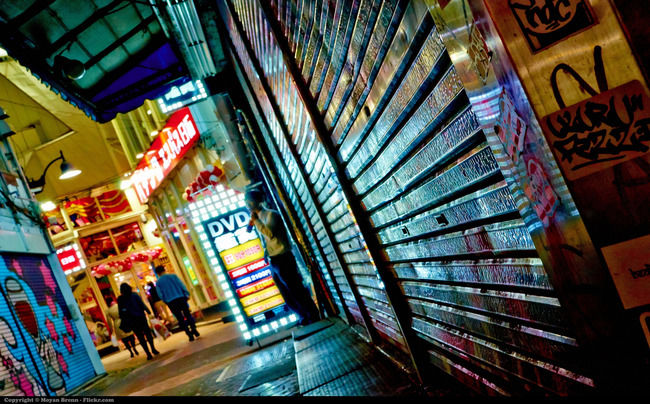 Tokyo is one place that defines the term 'quirky' in ways like no other. There are certain souvenirs that are exclusive to Japan and what better place to get hold of them than this crazy yet adorable capital city? Right from anime and Manga goods, arty stationery, the coolest gadgets, cosmetics to the trendiest fashion on this planet, every step in Tokyo is a colourful surprise.
Shinjuku and Shibuya are major fashion districts and a lot of moderately priced but trend-setting clothes and shoes can be bought in the many underground plazas and stores dotting these places. While Harajuku is more eccentric and teenager-y, Ginza and Roppongi are more chic than the rest of the city. However, if you intend to lay your hands on the weirdest electronics that only the Japanese are capable of inventing, head to Akihabara. This place is also perfect for Manga, anime and J-Pop nerds. Also, there are a plethora of '100 Yen' shops almost everywhere (Japan's answer to the 'Dollar Stores' in America) and you could get hold of a lot of interesting local products for 100 Yen each!
It is imperative for you to understand that Japan is not the best place to bargain. However, the locals are the sweetest people you will ever meet and you will not be cheated, no matter what. Moreover, if you have a good eye, cheap fare is not at all difficult to find. Also make sure you carry cash.
Where to shop : Shinjuku District, Akihabara
Florence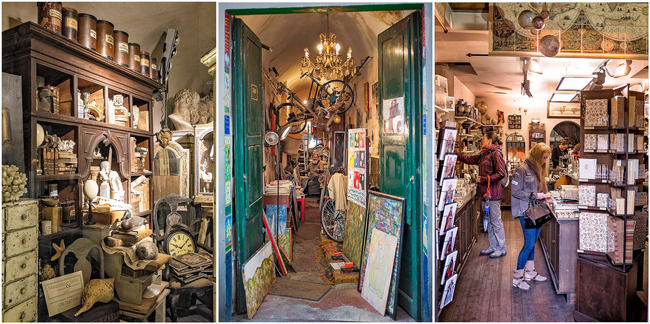 When one thinks of budget shopping, Florence isn't really the first name that comes to mind but in reality, this beautiful Italian city is quite a treasure chest of fairly priced stuff, if you look carefully. Unlike Rome and Milan, both of which can burn a serious hole in your pocket, Florence has a lot of budget options when it comes to souvenirs and clothes. The city loves its outdoor markets and you should too.
The San Lorenzo Market, for example, is a great place to buy good quality leather at almost throwaway prices. It is equally good for stacking up on some local food as the fare is a lot cheaper when compared to other markets in Florence and even around Italy for that matter. Additionally, a lot of small, local boutiques around Via Del Corso have affordable bags, clothes, shoes and even lovely pieces of art.
If in case you are feeling slightly more generous, the city of 'David' is the perfect place to buy gold. When in Italy, make sure you spend your money in Firenze (Florence) and take home a truckload of happy memories along with a (literal) slice of Italy.
Where to shop : San Lorenzo Market
Barcelona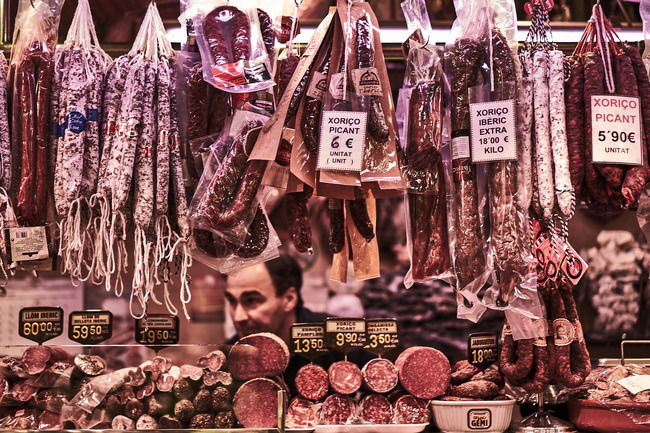 The lively Spanish city of Barcelona, apart from being a tourist magnet courtesy of its cathedrals, museums and Gaudi, is surprisingly a great place for bargain shopping. If in case you were not aware, Zara, Mango and Bershka happen to be Spanish brands and thus Barcelona is just the place for finding 'lefties' or leftover outlets that have clearance stocks. As a matter of fact, Barcelona is the city of factory outlets and therefore, getting impossibly cheap deals on clothing, shoes and accessories from high-end brands, is an everyday scenario. How excited are you?
And then of course there is the La Boqueria food market where you could grab the cheapest and the tastiest snacks for yourself and even carry some home.
Where to shop : La Roca Village, La Boqueria
Buenos Aires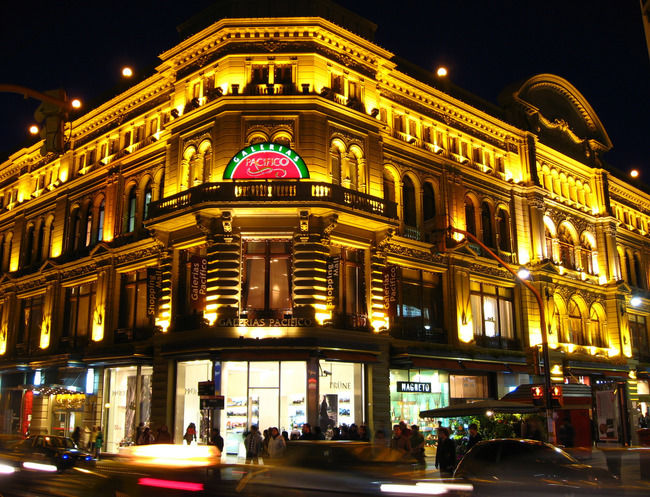 Argentina has mostly been thought of as an expensive destination but in reality, it can be quite affordable if one makes the right choices. Considering the idea of a devaluing Peso is enough to encourage travellers to shop as much as they can. Vintage shopping is quite a bit of an advantage in Buenos Aires given how exquisite, quality clothing is often sold at minimal rates. Moreover, the city has places like Calle Avellaneda where some 1000 stores sell clothes and accessories at wholesale prices. The great number of people (especially locals) crowding this paradise of cheap clothing will be a proof of its popularity.
Palermo is the trendiest of all shopping places in Buenos Aires but it also is the most expensive. You could instead shop at Villa Crespo for cheap leather goods and even outlet stores of international brands for that matter. Good luck!
Where to shop : Calle Avellaneda
Turkey (Istanbul, Izmir)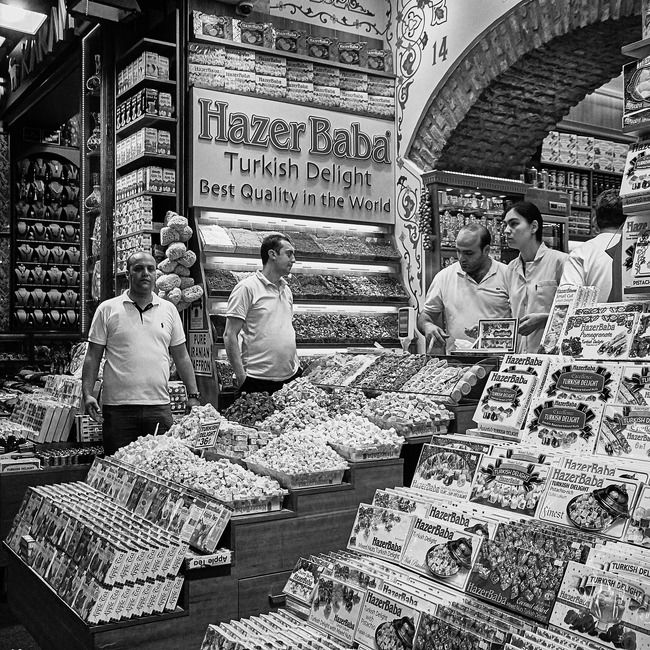 Yet another surprise entrant into this list is the glorious country of Turkey with two of its destinations, Istanbul and Izmir. While they aren't really synonymous with the idea of budget shopping, you might just find good deals in their pretty, timeless bazaars.
With more than 4000 shops, the Grand Bazaar, Istanbul's shining gem is one of the oldest and largest covered markets in the world and if you can bargain like a pro, you are in the right place. You could lay your hands on the most beautiful carpets, antiques, shawls and even jewellery for that matter.
And then there is the Kemeralti Market in Izmir with its gorgeous display of nuts, spices, leather and Turkish cotton. The soul of Izmir could easily give its counterpart in Istanbul a run for its money.
The icing on the cake is the fact that the many splendid cafes dotting these markets will ensure that you have generous helpings of Baklava and Turkish coffee once you're done with all that shopping.
Where to shop : Grand Bazaar, Istanbul, Kemeralti Market, Izmir
New Delhi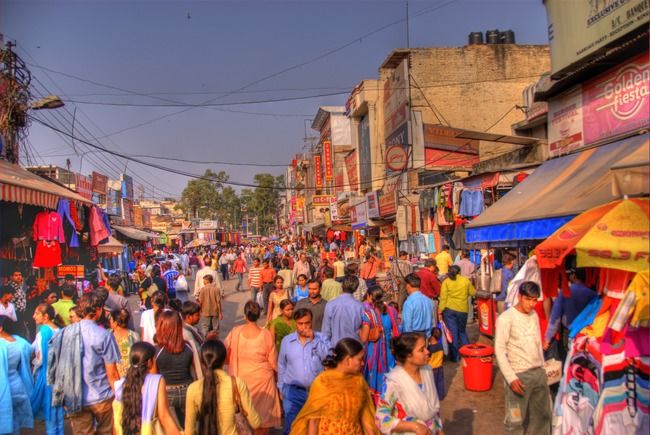 It would be blasphemous to not include our very own Delhi in this hallowed list. Our beloved capital is an absolute treat for shopaholics considering the wide variety of products it has to offer, so much so that places like Sarojini Nagar, Janpath Market and Greater Kailash Market are almost synonymous with affordable shopping in India. A 500 Rupee note is often enough for you to come back home with a shopping bag full of (good-looking) clothes.
Additionally, trip to Dilli Haat entails grabbing the prettiest handicrafts and antiques that represent our glorious and diverse culture. Also, when in Dilli Haat, one cannot possibly forget thpse elegant pieces of silver jewellery and shoes that add more charm and colour to the displays. And then, if you are a bookworm, Daryaganj is waiting for you with open arms.
The city has a little bit of everything and so much more. It is addictive on several levels. That, my friends, is the magic of Delhi.
Where to shop : Sarojini Nagar, Dilli Haat, Daryaganj
Frequent Searches Leading To This Page:-
world cheapest market, best countries for cheap shopping, cheapest clothes market in world, cheapest shopping destinations in the world, cheapest country to buy clothes, best places to go shopping for clothes, cheapest country to shop, budget shopping, best country for shopping, cheapest country for shopping