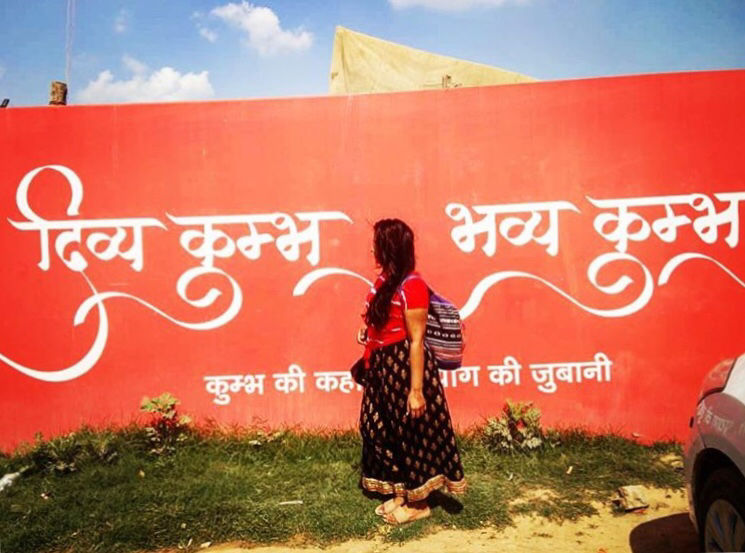 24 hours of K U M B at Prayagraj the unseen glimps of Prayagraj during Ardh KUMB 2019...
•_•
the huge junction of boats oveloaded with devotees at sangam ghat for kumbh snaan (scared bath).
NAGAS (saint) are one of the main attraction of kumb ...
that is KUMB #sacred #gatheringplace .. #spiritualawakening
•_•
KUMB - An auspicious gathering, Kumb Mela is one of the most fairs in India where devotees from across the globe come to attain spritual clarity & wash off sins in the ritual bathing at the Triveni Sangam.
.
.
K U M B - An auspicious gathering,
Triveni Sangam Ghat .
Day 1-
6 pm we reached at Prayagraj (Allahabad) Nani Railway Station, it was cold and warm as well because the crowd's energy level was so high, each and every person present out there or was about to arrive, had only one thing in mind that they would want to experience the sacred gathering of Ardh KUMB and celebrate it.
..
by the time me and my family came out from the railway station we checked almost each online hotel portal and tariff was pretty high...
my brother went to a tea stall and there he saw hand written room available advertisement (Room available Only Rs 1500 for a day) and contact number was also mentioned there...
there were 5-6 tea stalls straight in that line and all had that local handwritten room available advertisement displayed but for different rooms..
We called on each number and checked and then we went to visit one room which was around 3 kms from nani railway station and finally we ended up finalising that room only as this process already took our 2 hours and now it was around 7.50 pm already.
We checked in the room and it was basic but clean.
We settled down quickly and asked the room owner for the transportation facility, surprisingly he suggested for E-rickshaw beacuse we were planning to visit sangam ghat at night, so he said that the roads were too narrow and only E-rickshaw will be able to reach there.
He called his known rickshaw person and all 4 of us somehow managed to adjust ourselves.
We asked rickshaw wala to take us to some decent restaurant for dinner... after 15 mins he stoped the in front of dark street stall and asked us to try the patent local food "LITTI CHOKHA", we were not convinced with that stall but ended up to eating the same food twice.
the local desi food's taste was so delicious (flavour was simple but different)I cant even forget that moment as everything was like complementing and new for us..
..
•_•
new city, night ride in E-rickshaw, chilling weather, different food stall and hot delicious local street food we were having.
and all credit goes to that rickshaw wala Bhaiya
...
..
at Arail Ghats the Kumbh Tent City was set-up during the Ardh kumbh mela (you can see in my picture)..
..
•_•
..
Night view of Arail ghat becomes memorabale during Kumb with sight of beautiful lighting on New Nanin Bridge which is constructed over yamuna river.
..
From arail ghat we went to visit New nani bridge where colourful lights changes frequently and then we crossed the old Nani bridge which was parallelly constructed to new bridge and it is one of the oldest (around 150 years old) and longest bridge in India ..
what makes it diffrent is, the bridge is Double Deck & Double Road below
Double Rail Line on Top and it was again decorated with the yellow lights.
...
we had crossed many streets and squares of Prayagraj and then after the night city tour we reached to our room around 12.30 am.
Then we headed towards naini sangam ghat which was around 2 kms from there, we crossed the narrow dark streets, it was around 10.30 pm and the city was already in its initial sleep stage.
..
when we reached at the nani ghat it was looking so amazing, the huge area of ghat (river) both side was floaded with the white lights and if I say floaded I mean it looked like another electric sun light.
we started walking and steped down 50 stairs and then big area covered with the cold sand...
..
its like walking in the sand on river side under full fledged lights... the aura was calm and brought the peace for reaching the place so easily which we used to heard from decades about that KUMB mela and here we were exploring the unspoken part of Kumb city at night.
....
...
..
.
#kumbhmela #kumbhmela2019 #prayagraj #kumbh #sadhu #spritual #india #indiakumbhmela #india_everyday #travelindia #indiangram #indiatravel
#aroundthevision #aroundtheworld #travelphotoblog #prayagrajkumbh #instapic
#uttarpradesh
#india_gram #india_everyday #uttarpradesh_ig
#uttarpradeshdiaries #incredible_india #incredibleindia #incredibleindiaofficial #desidiaries #wanderlust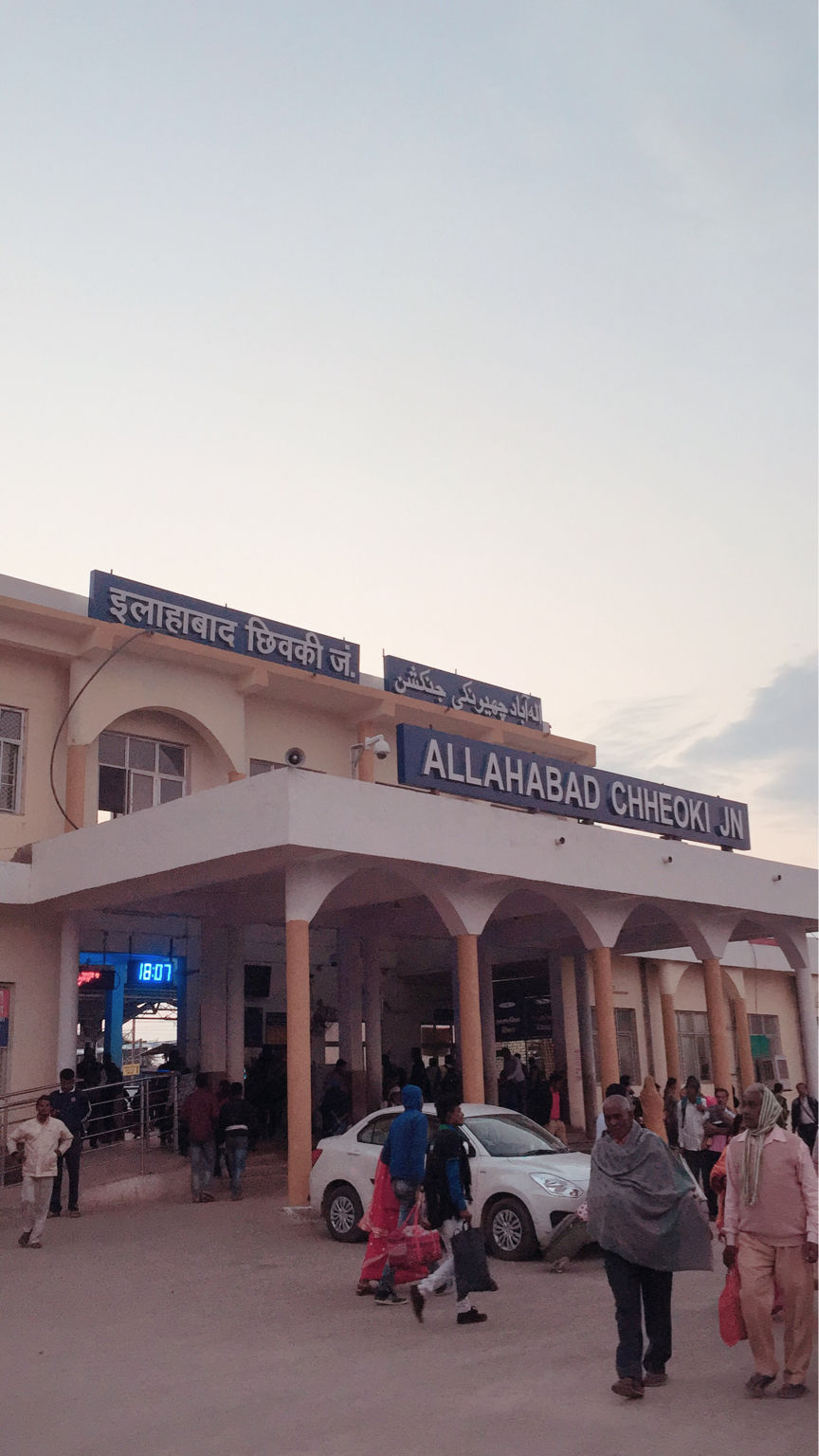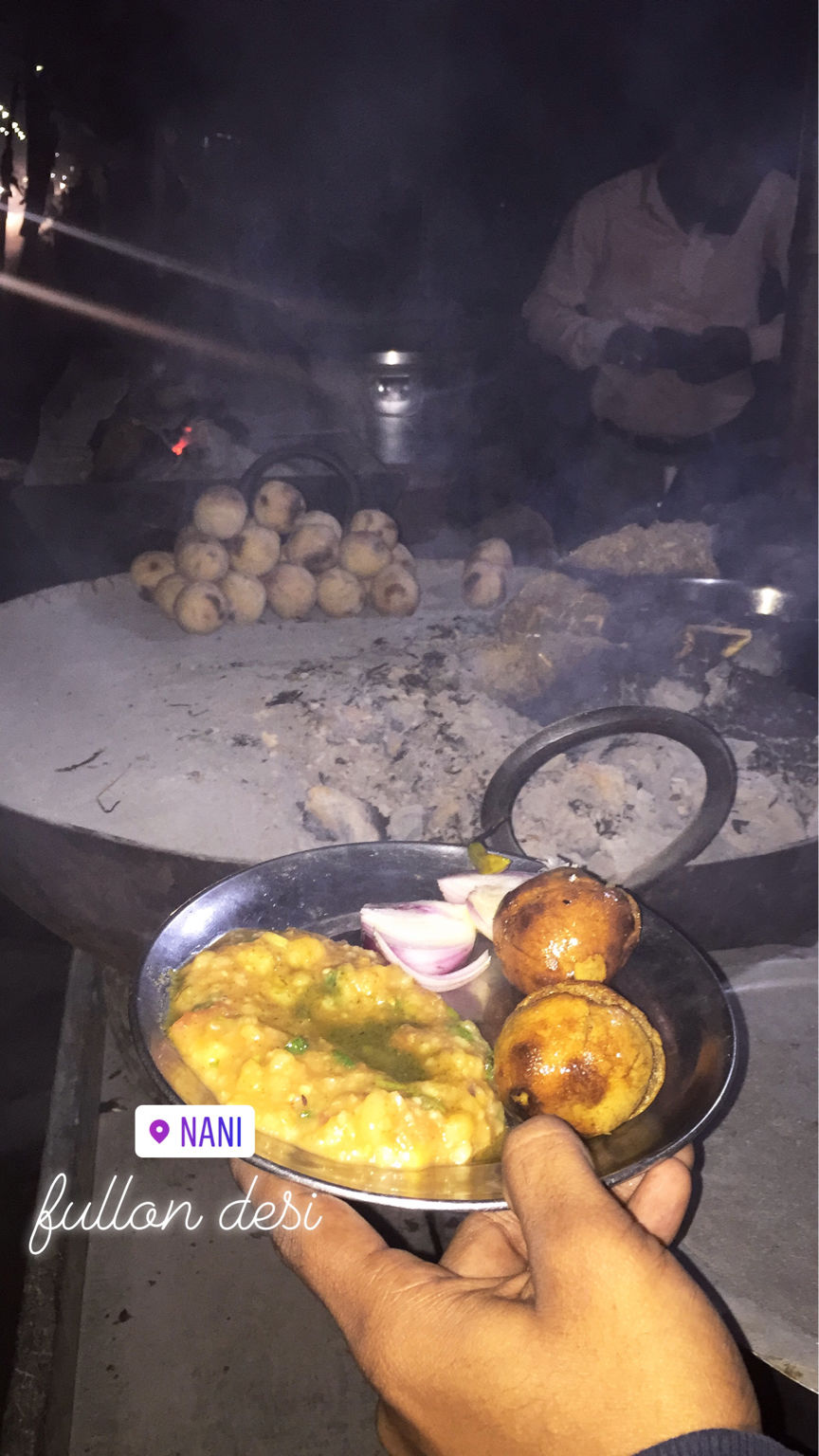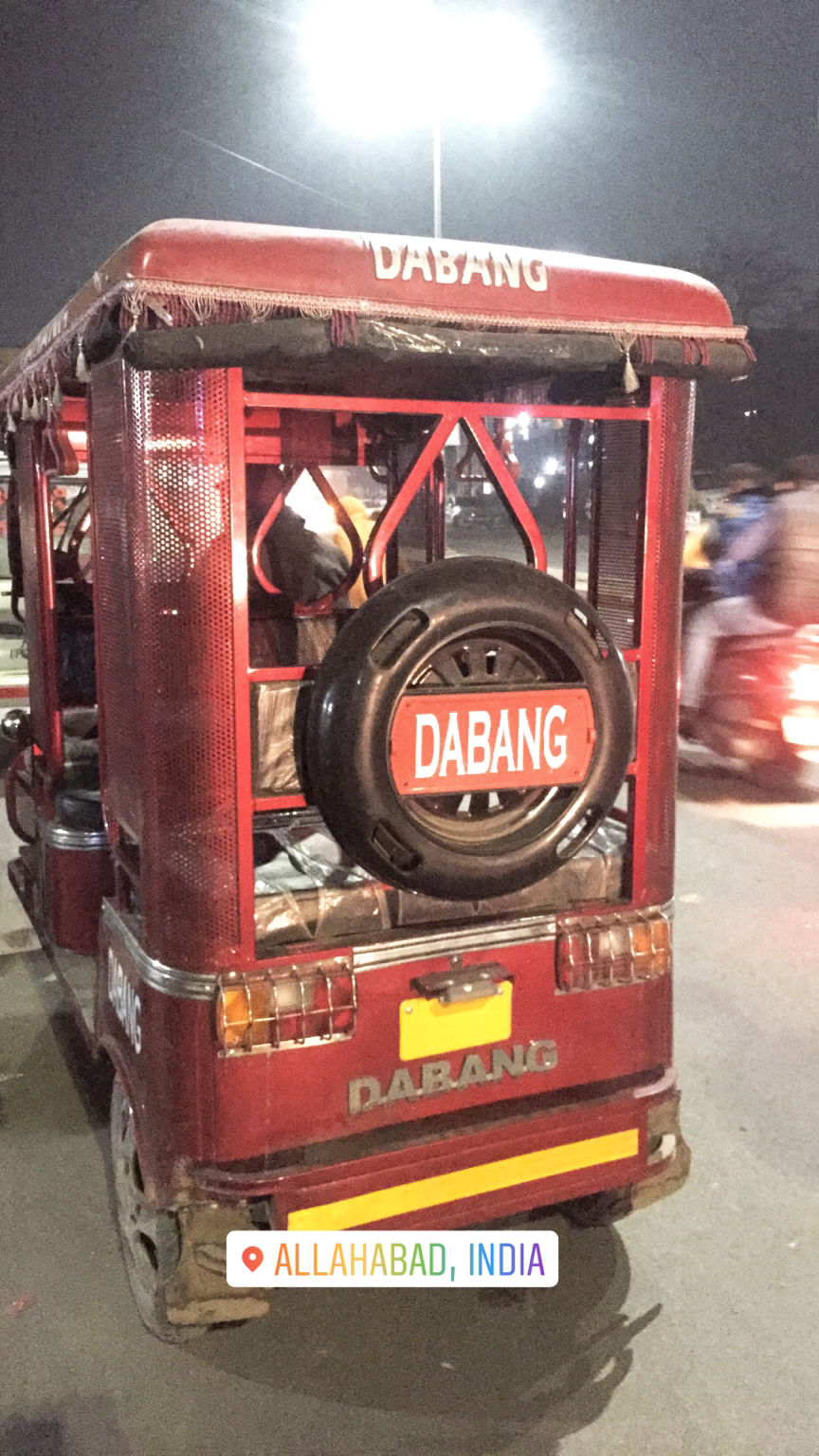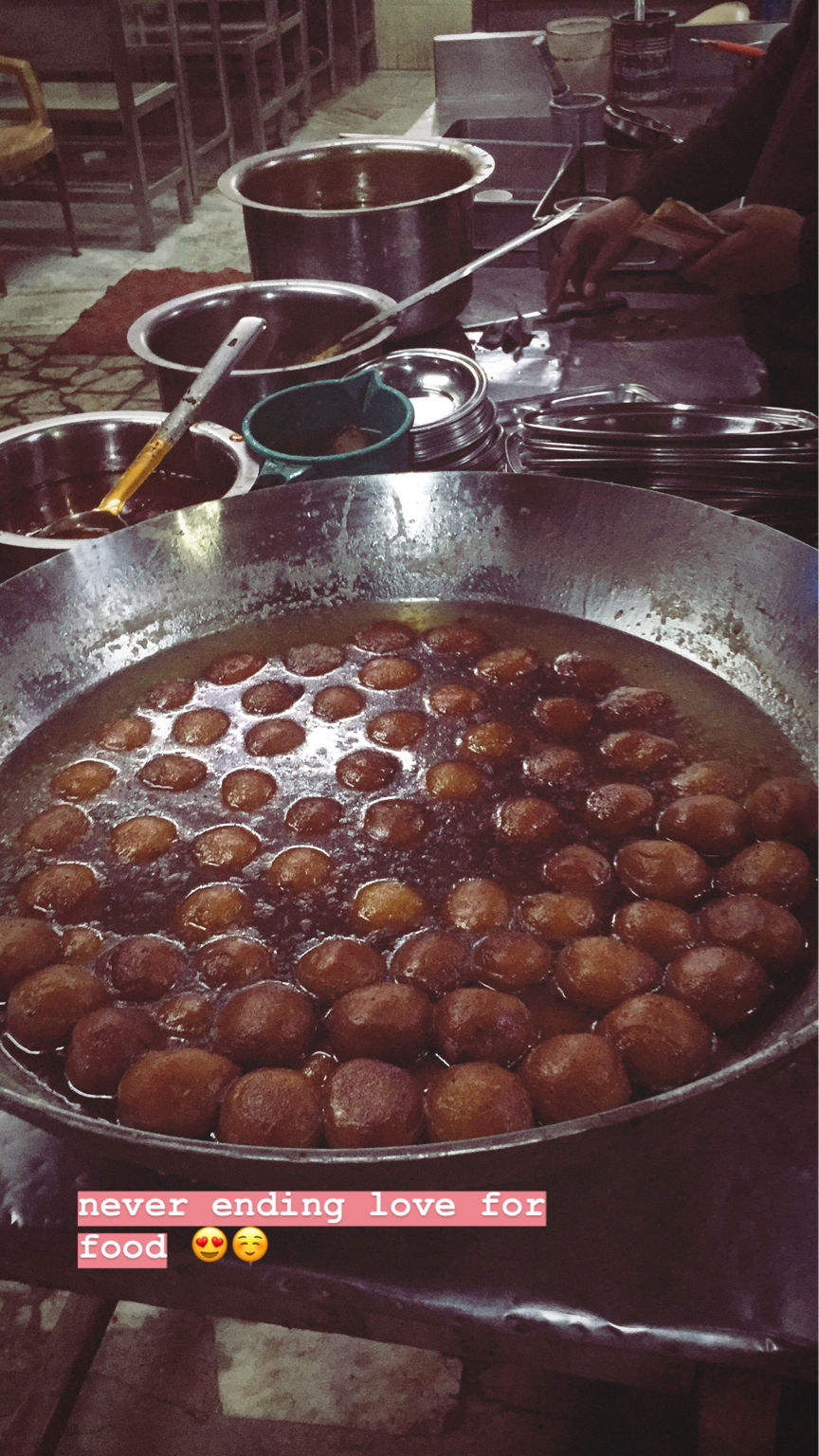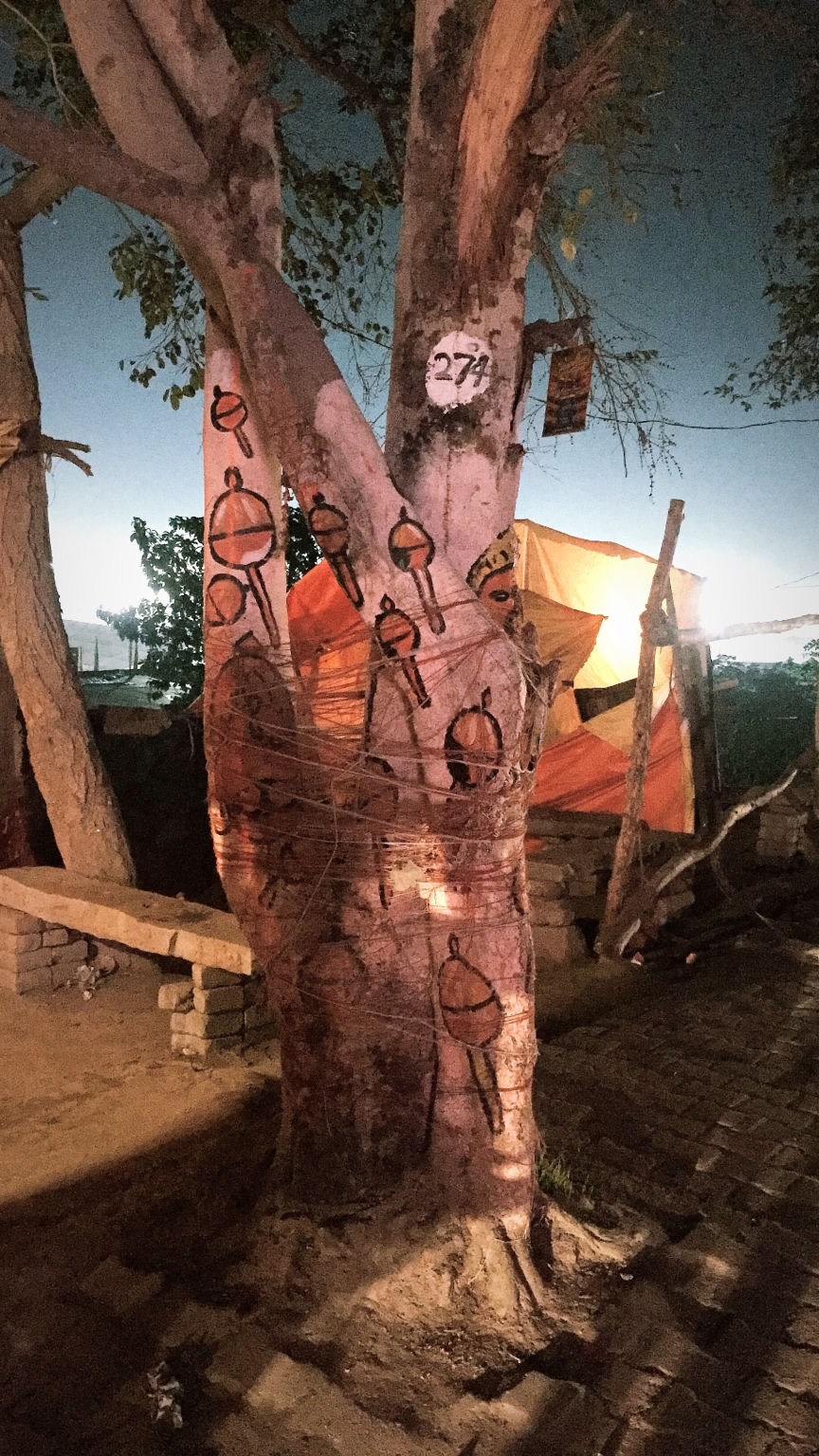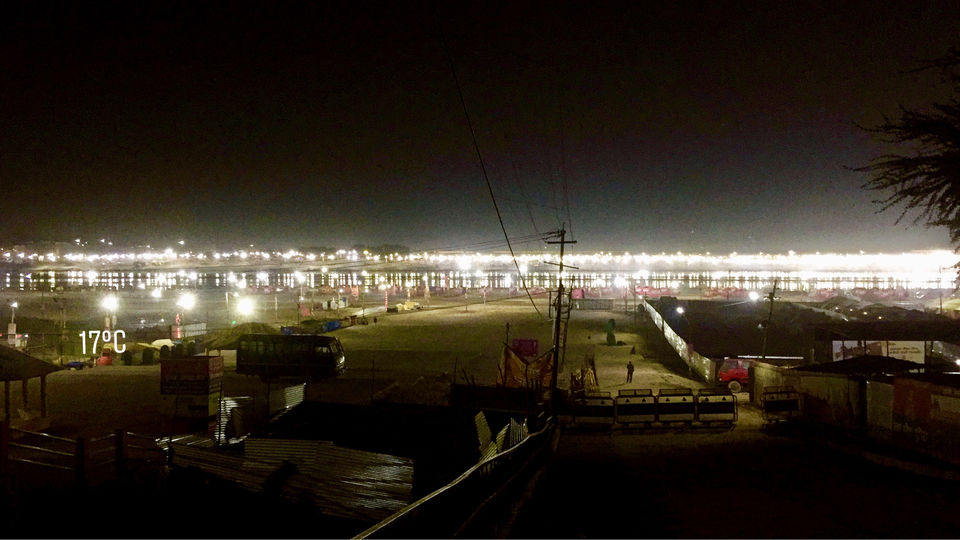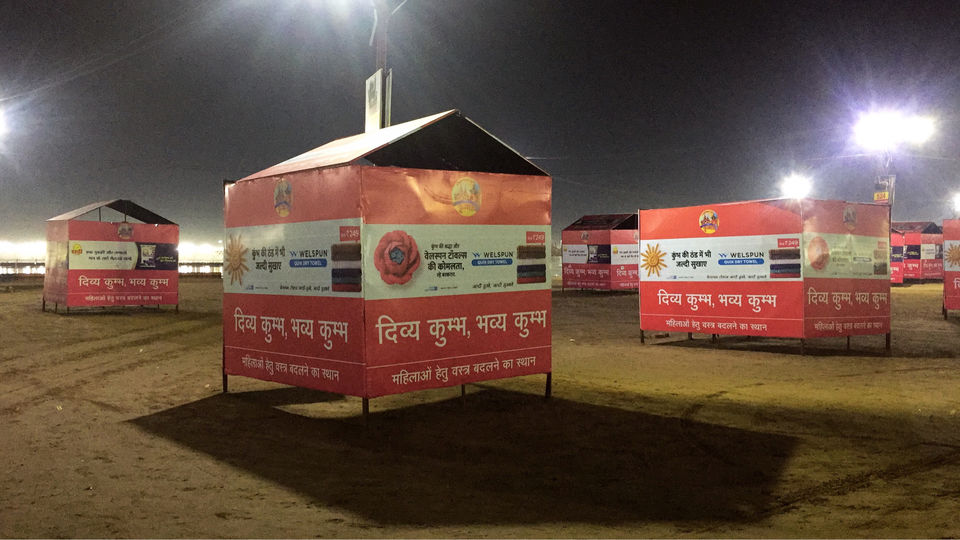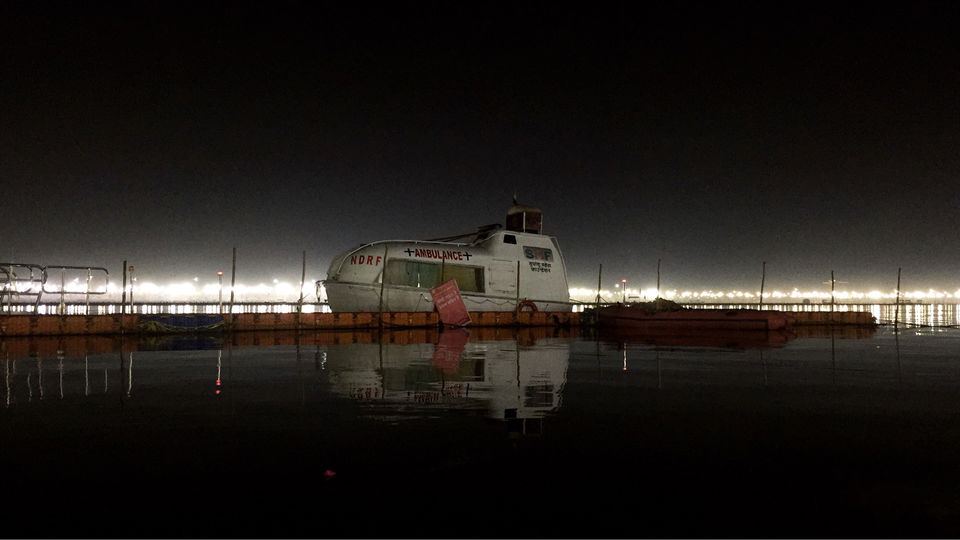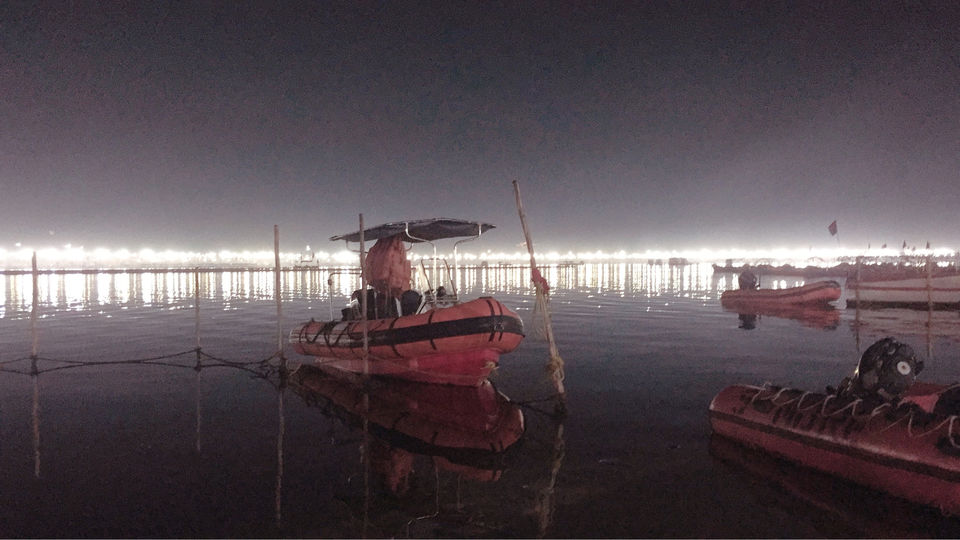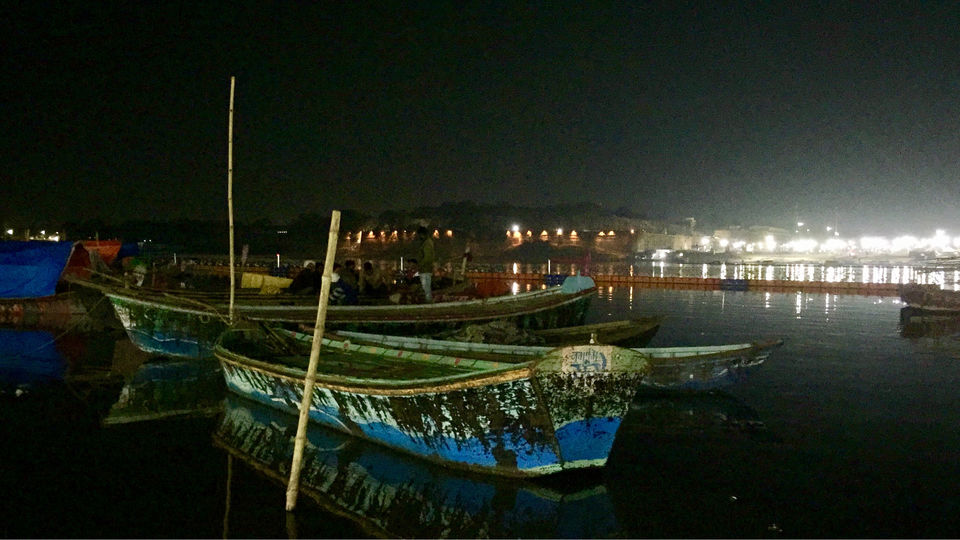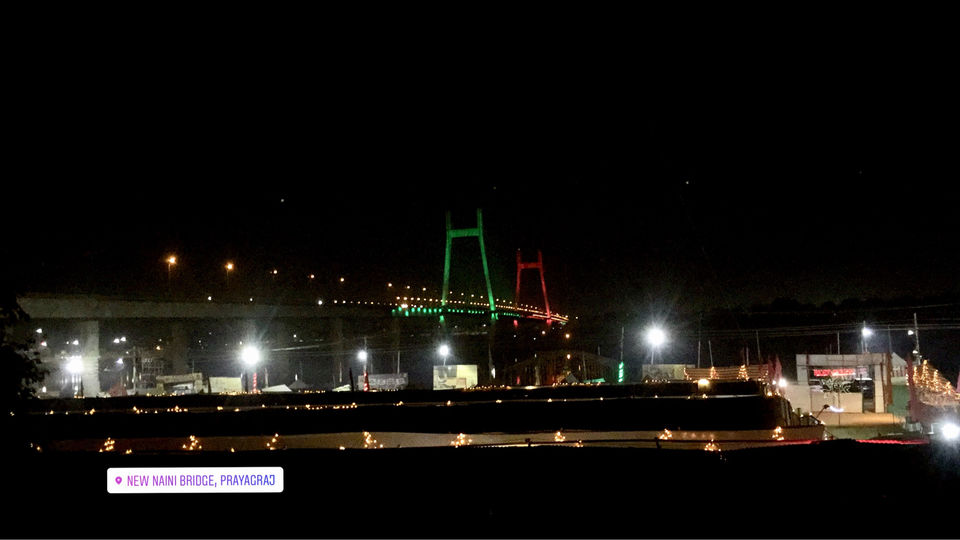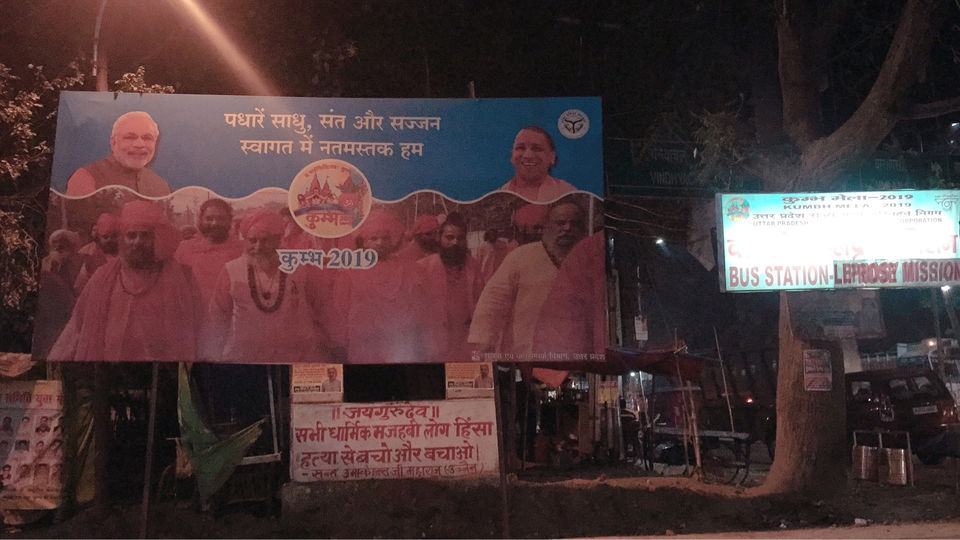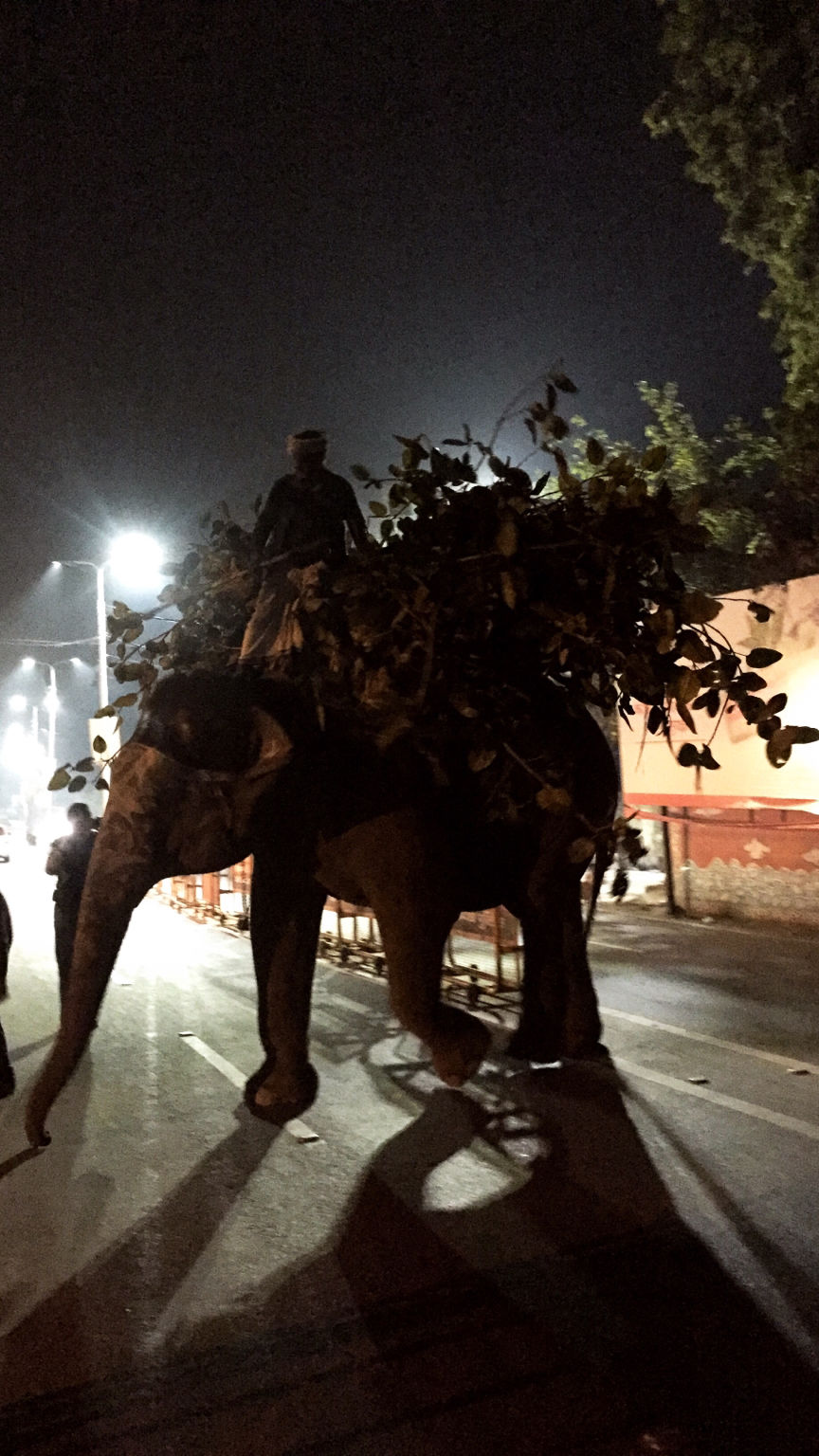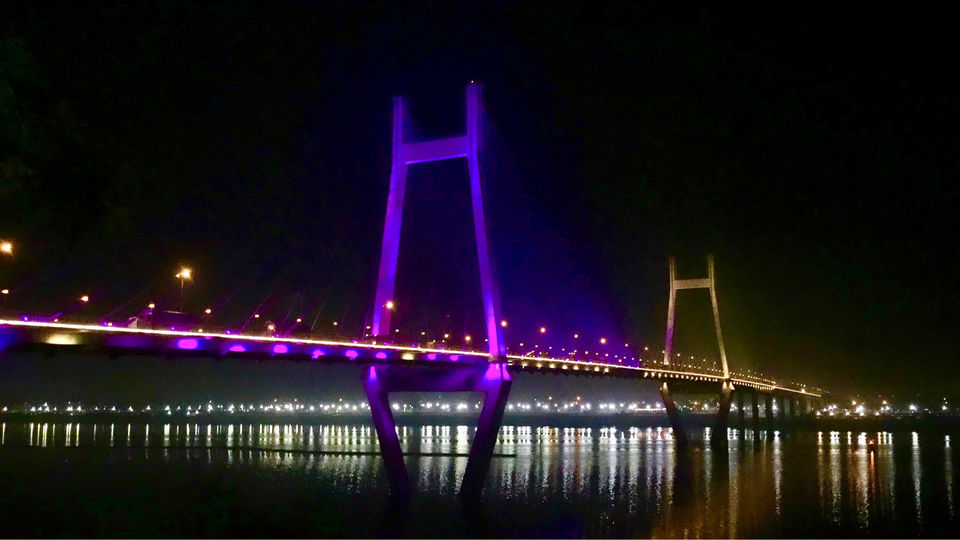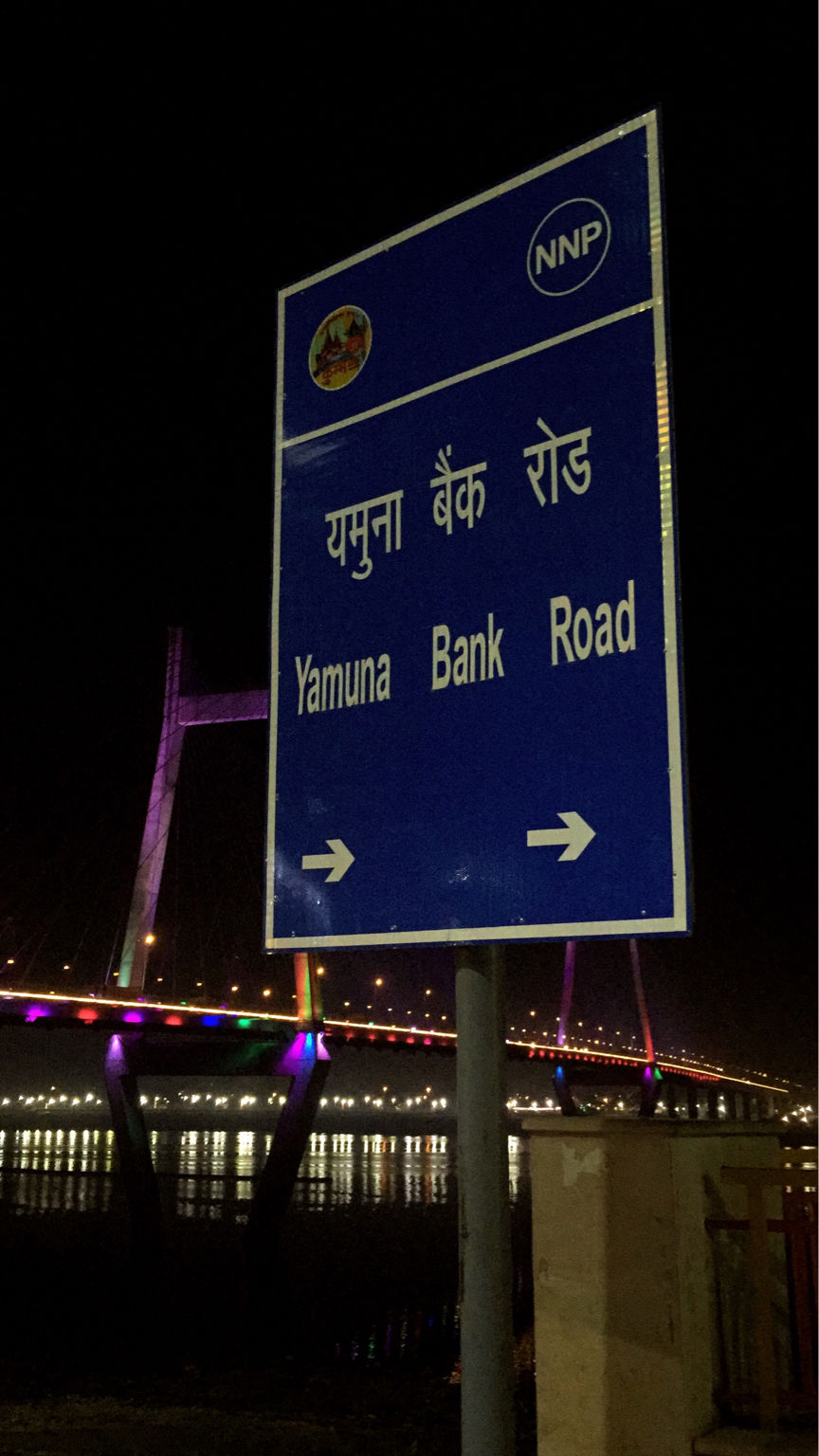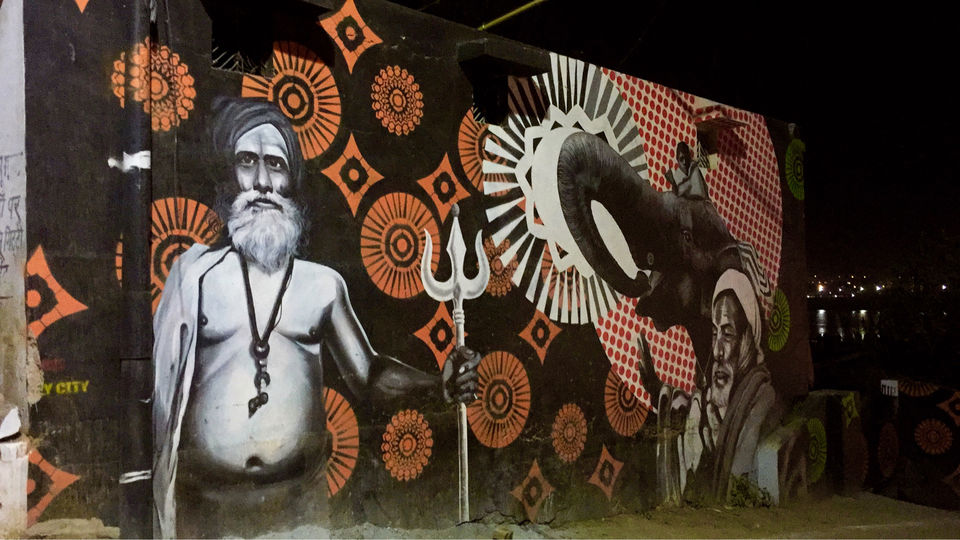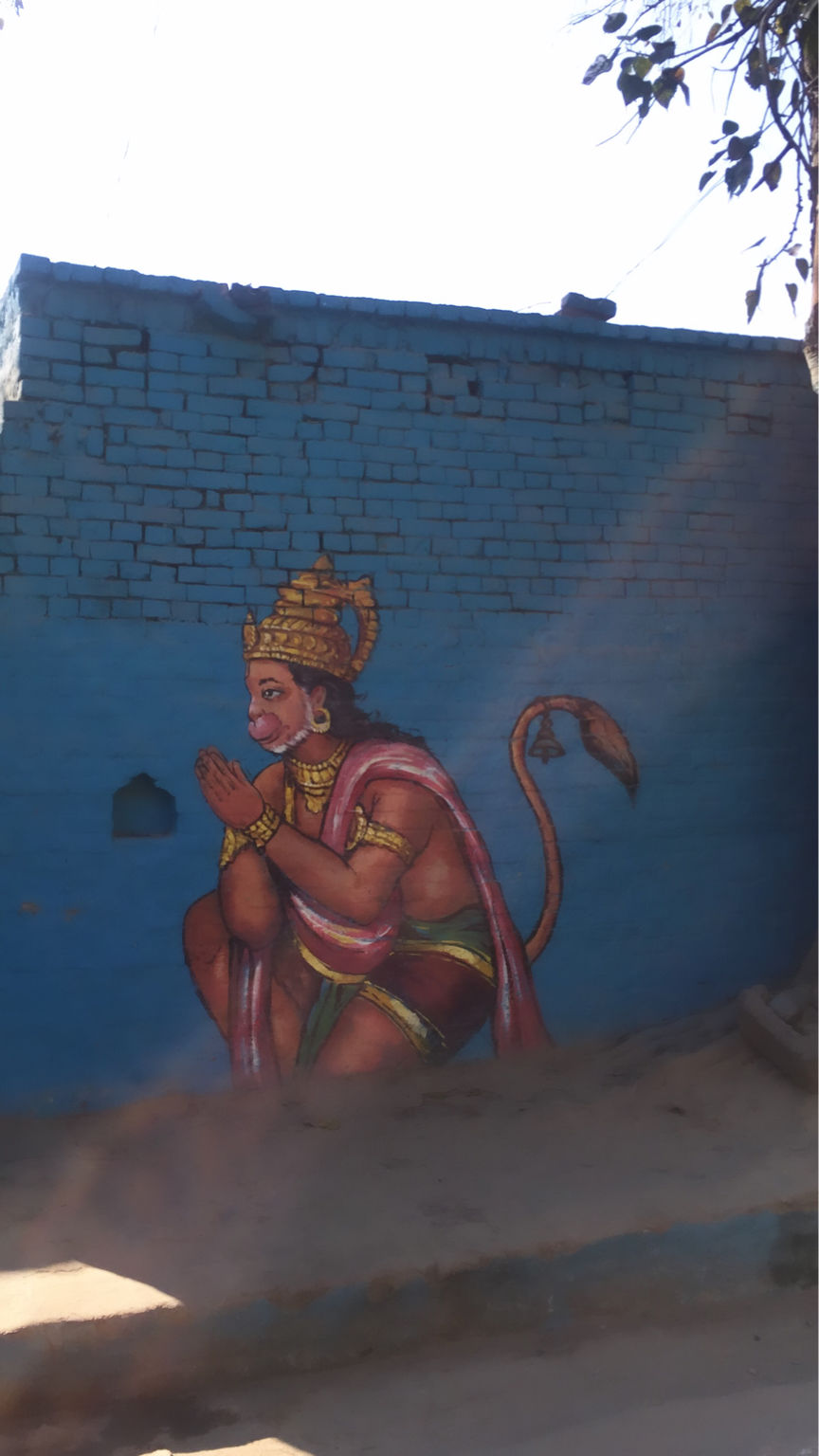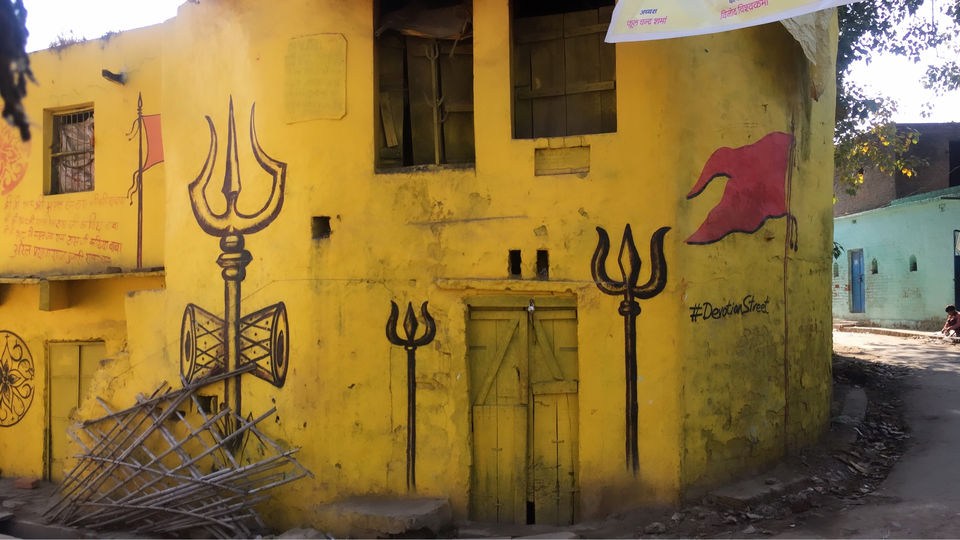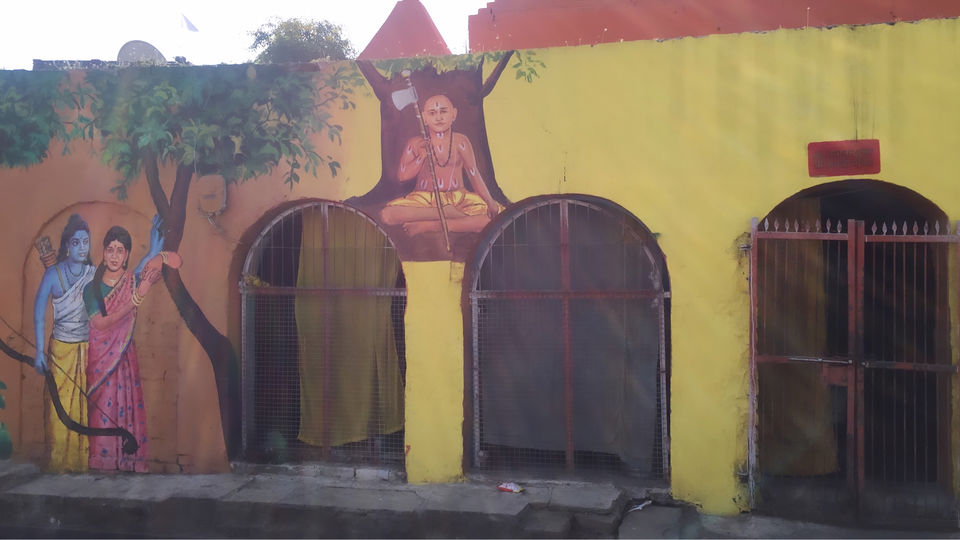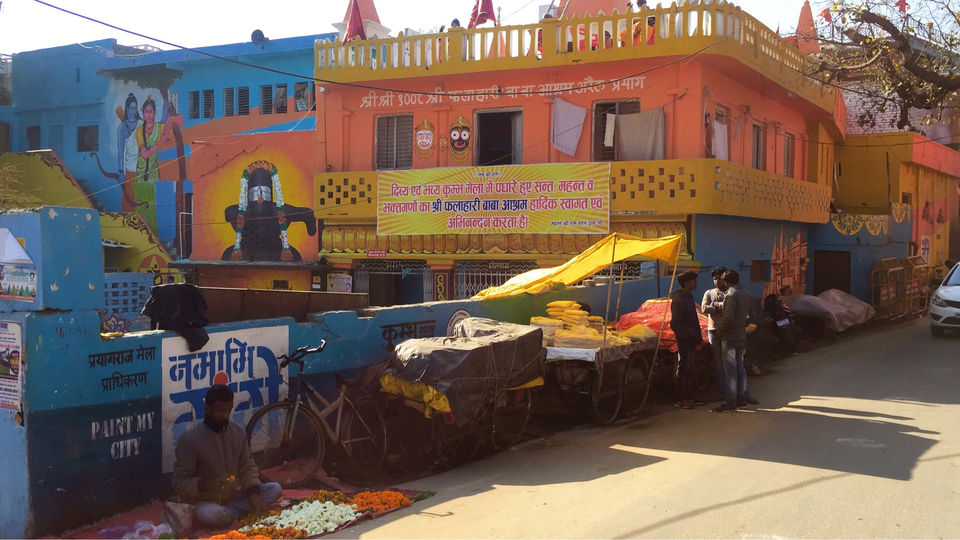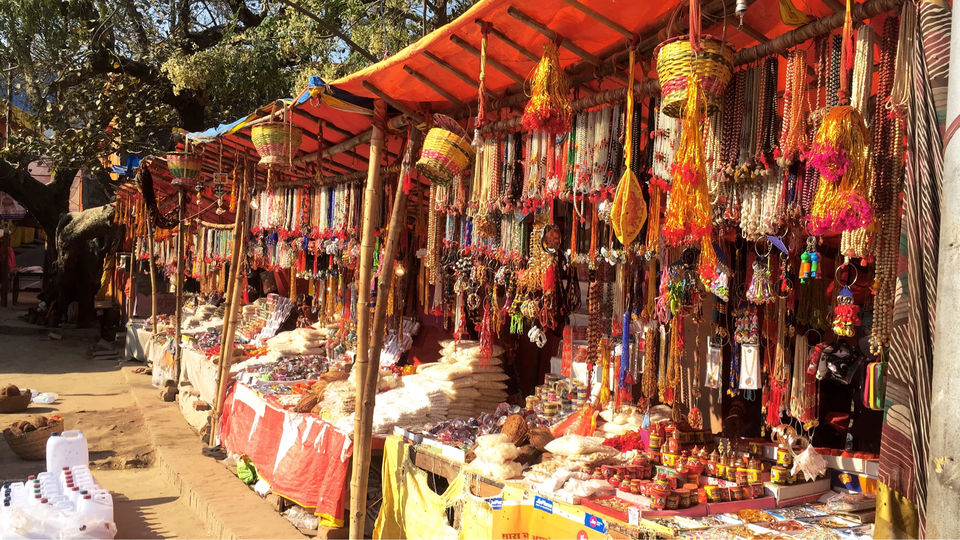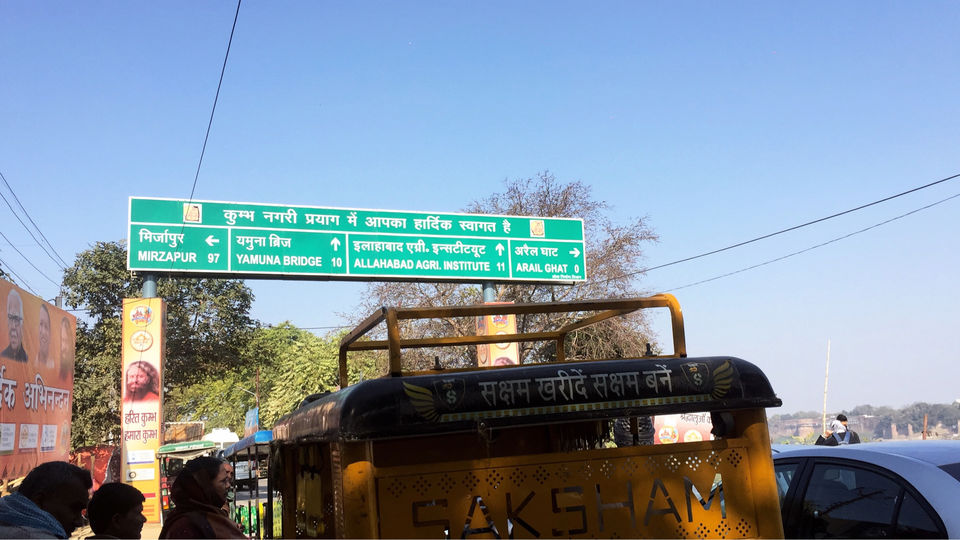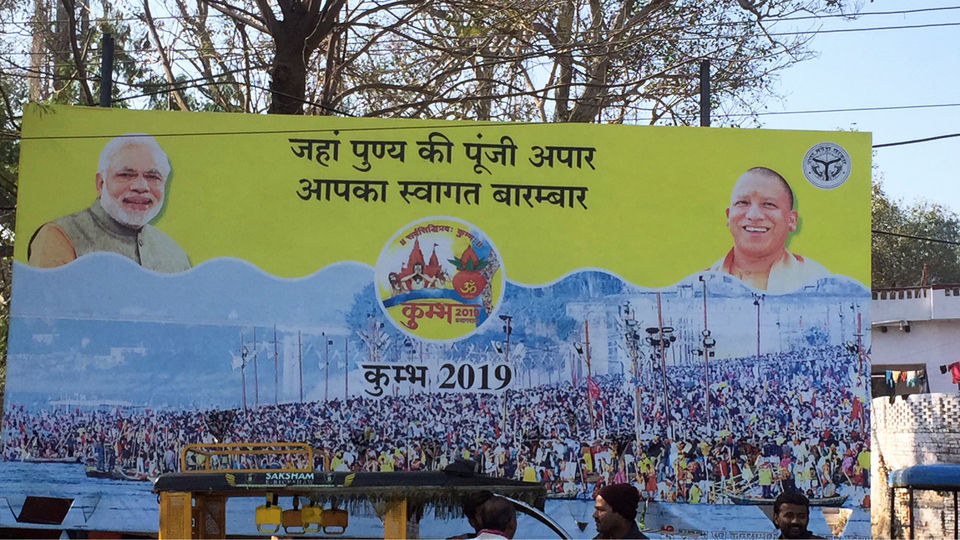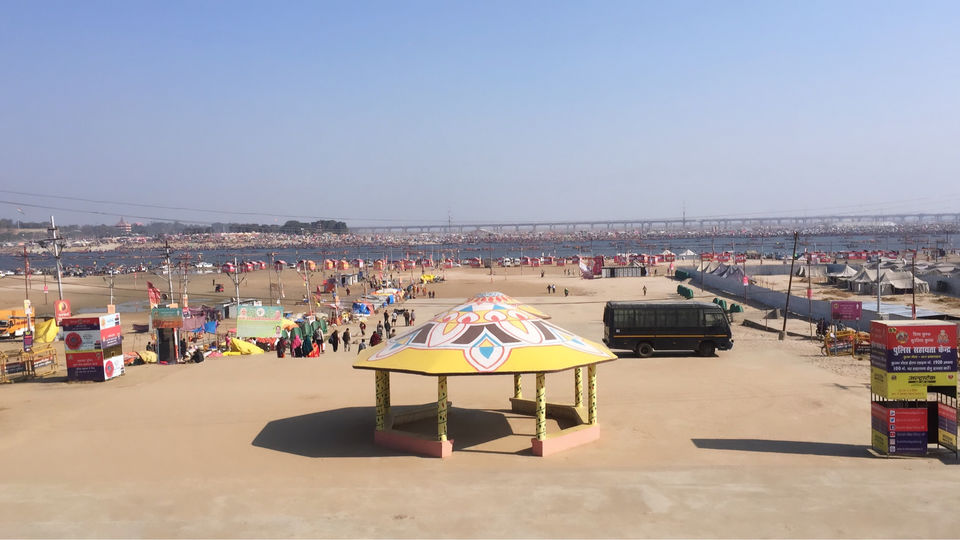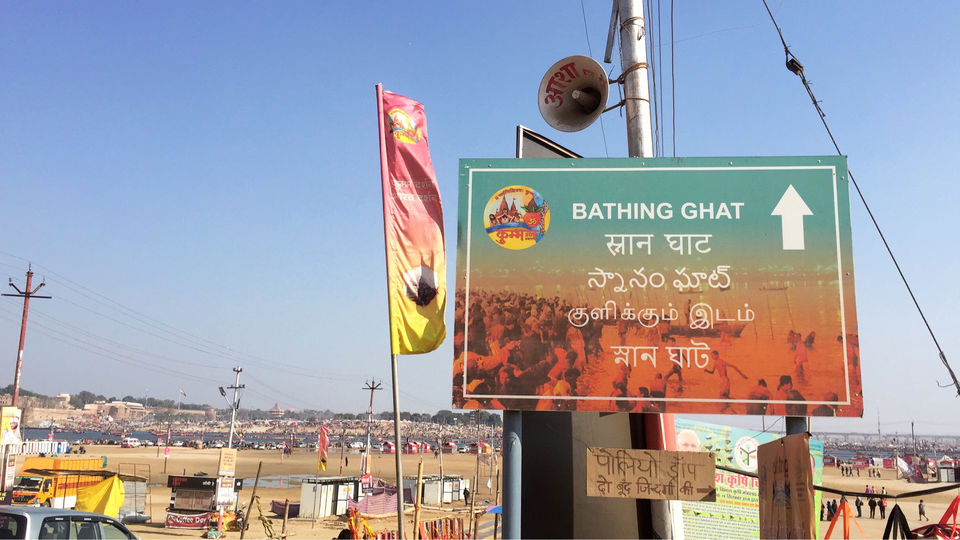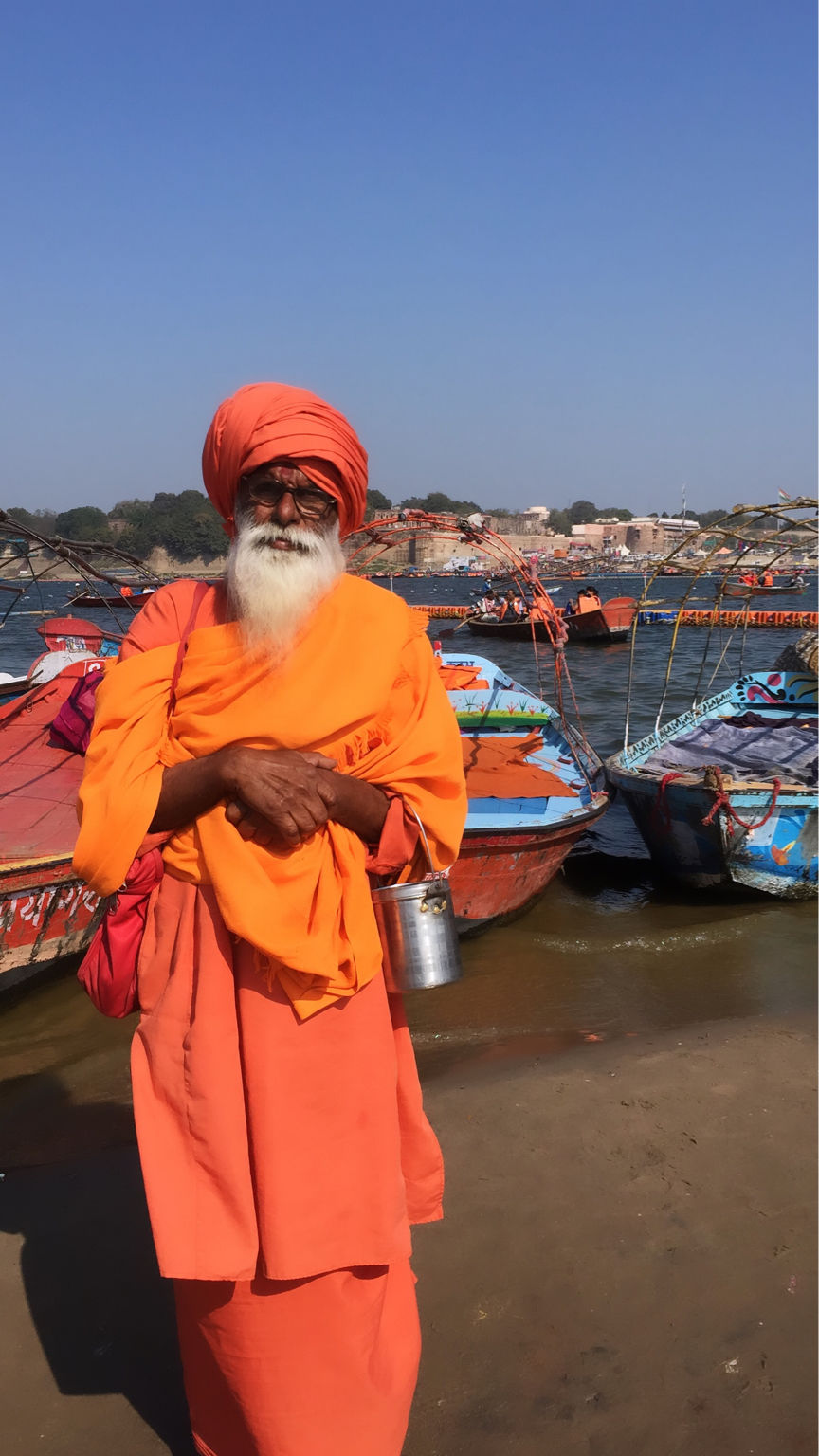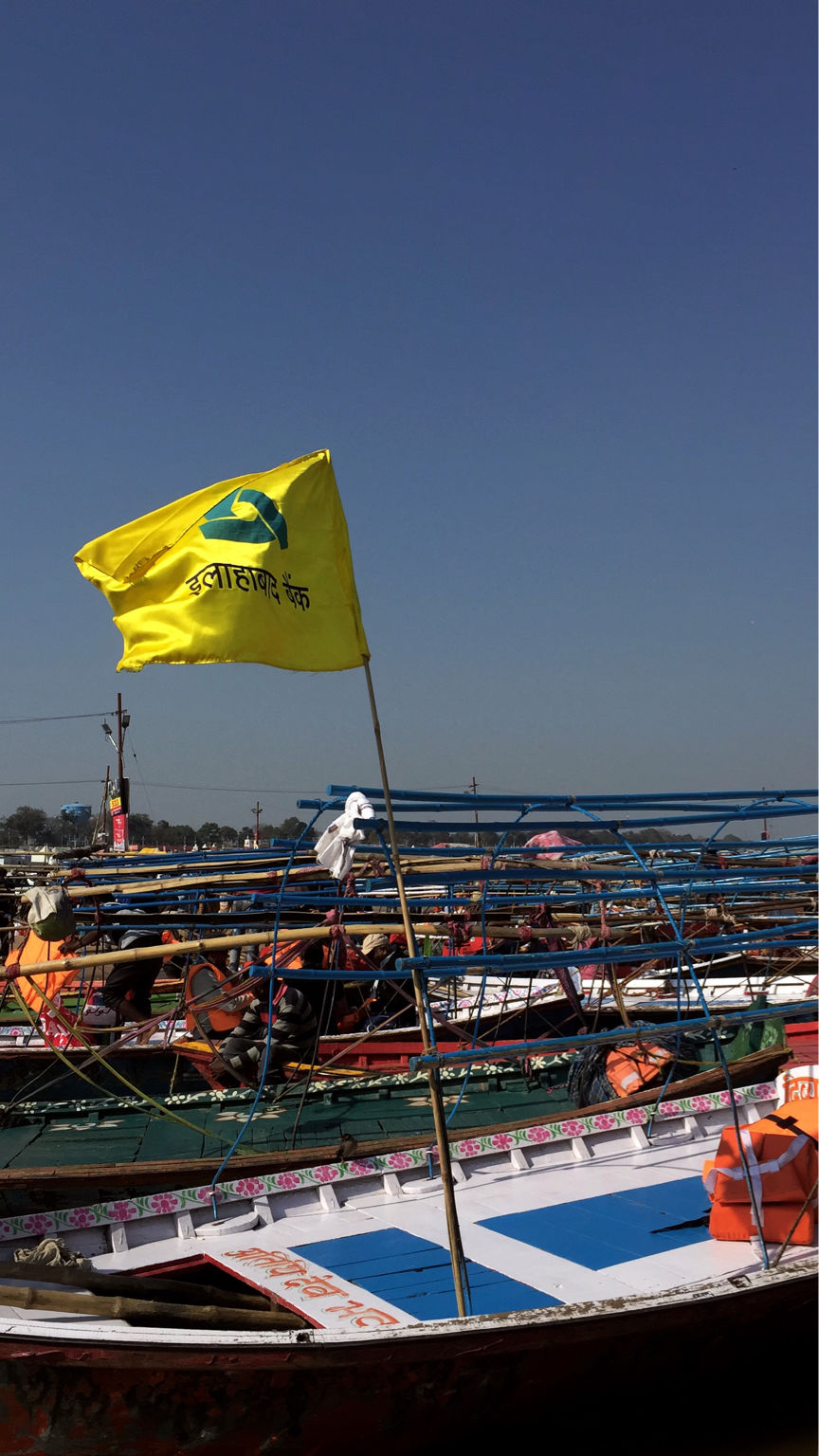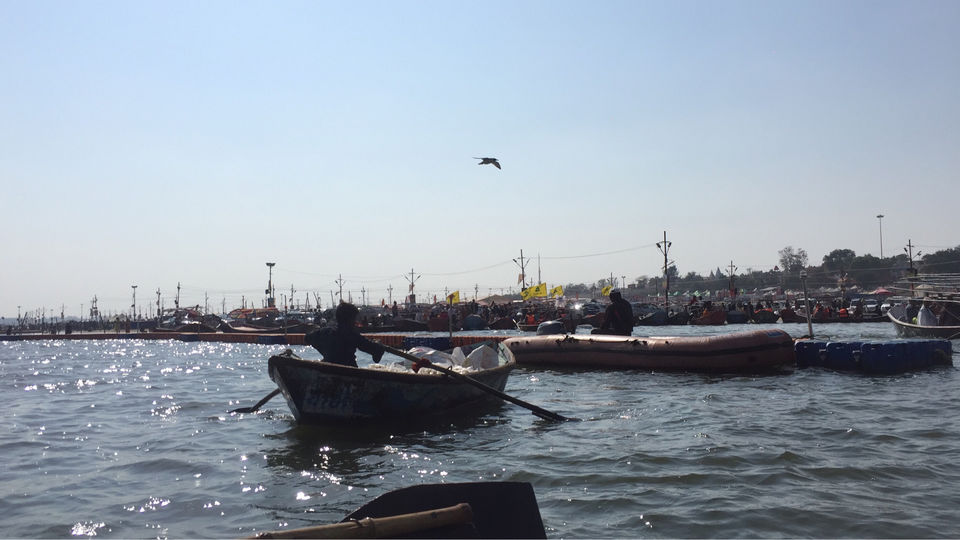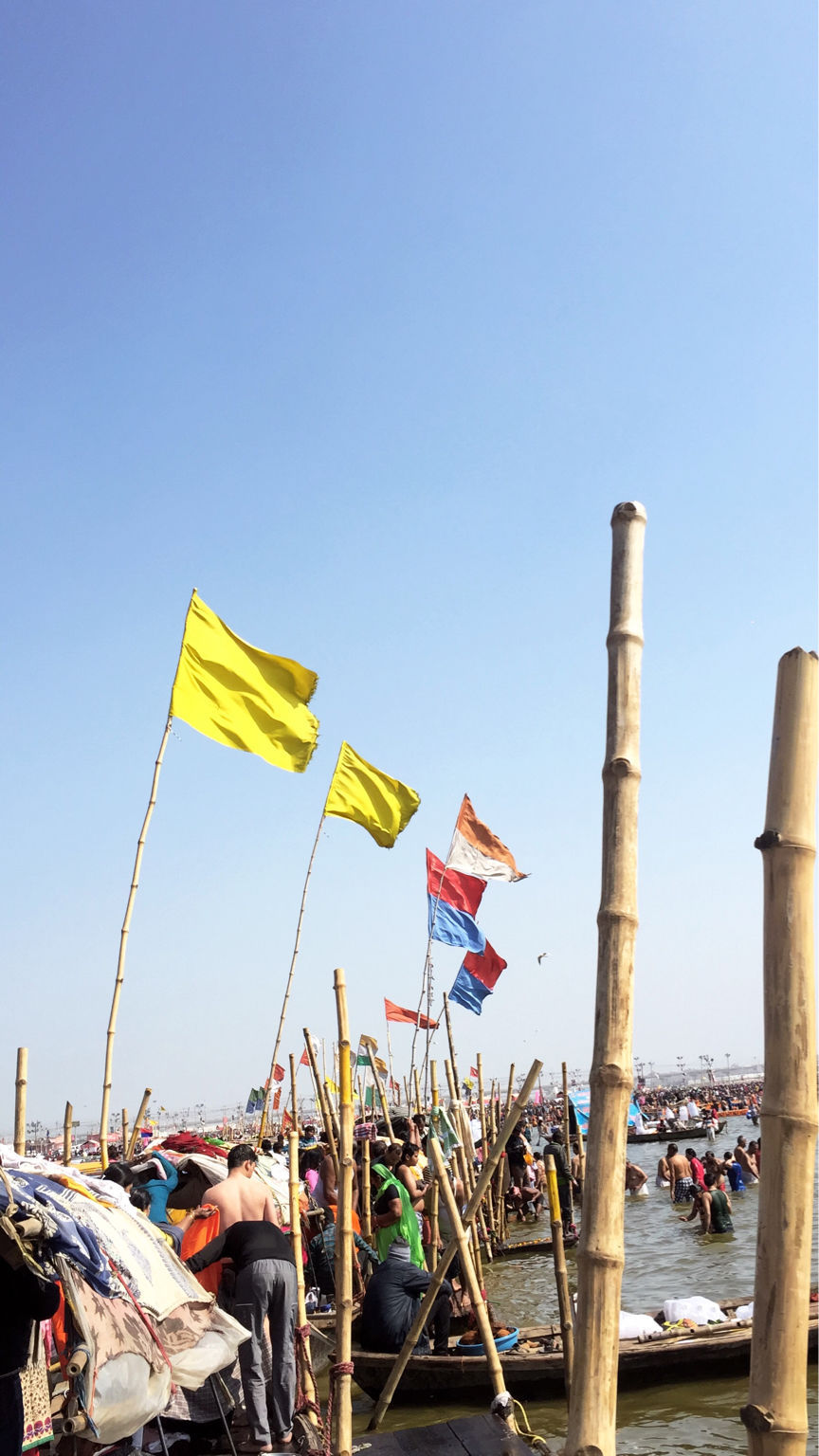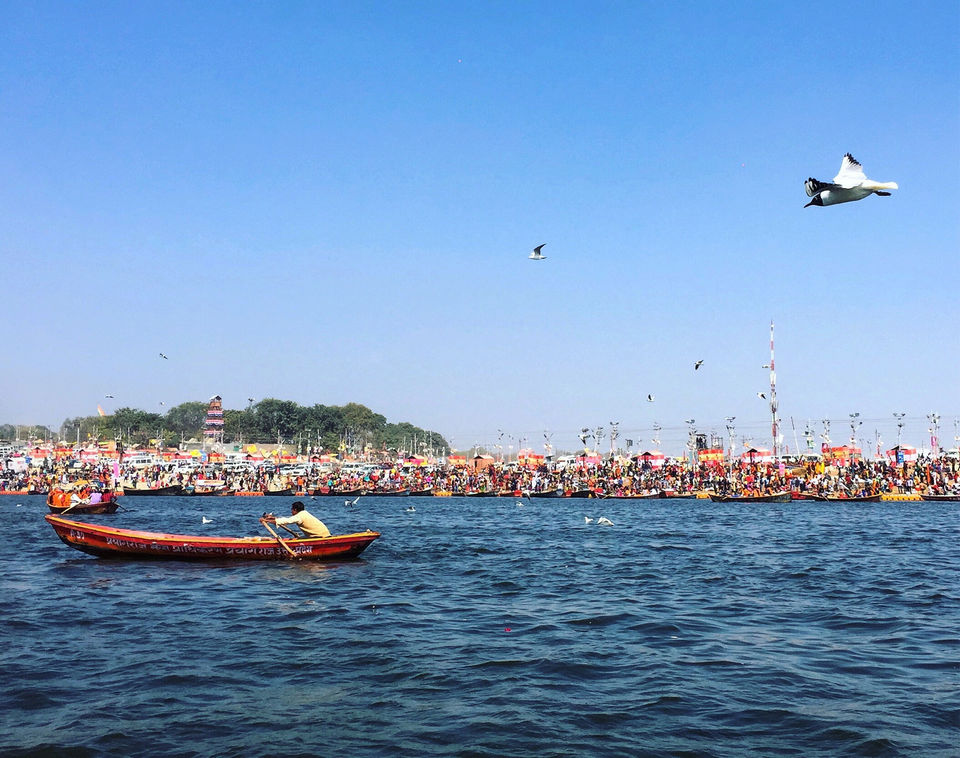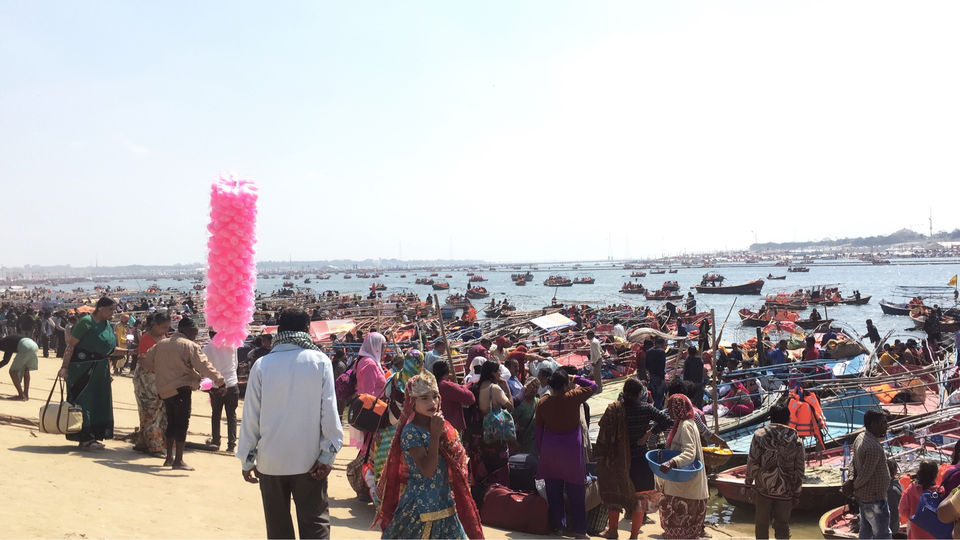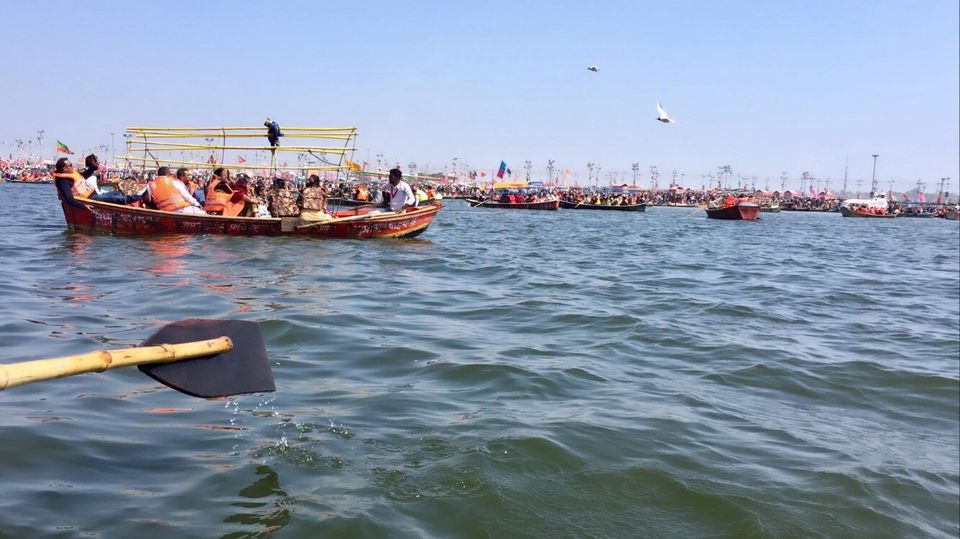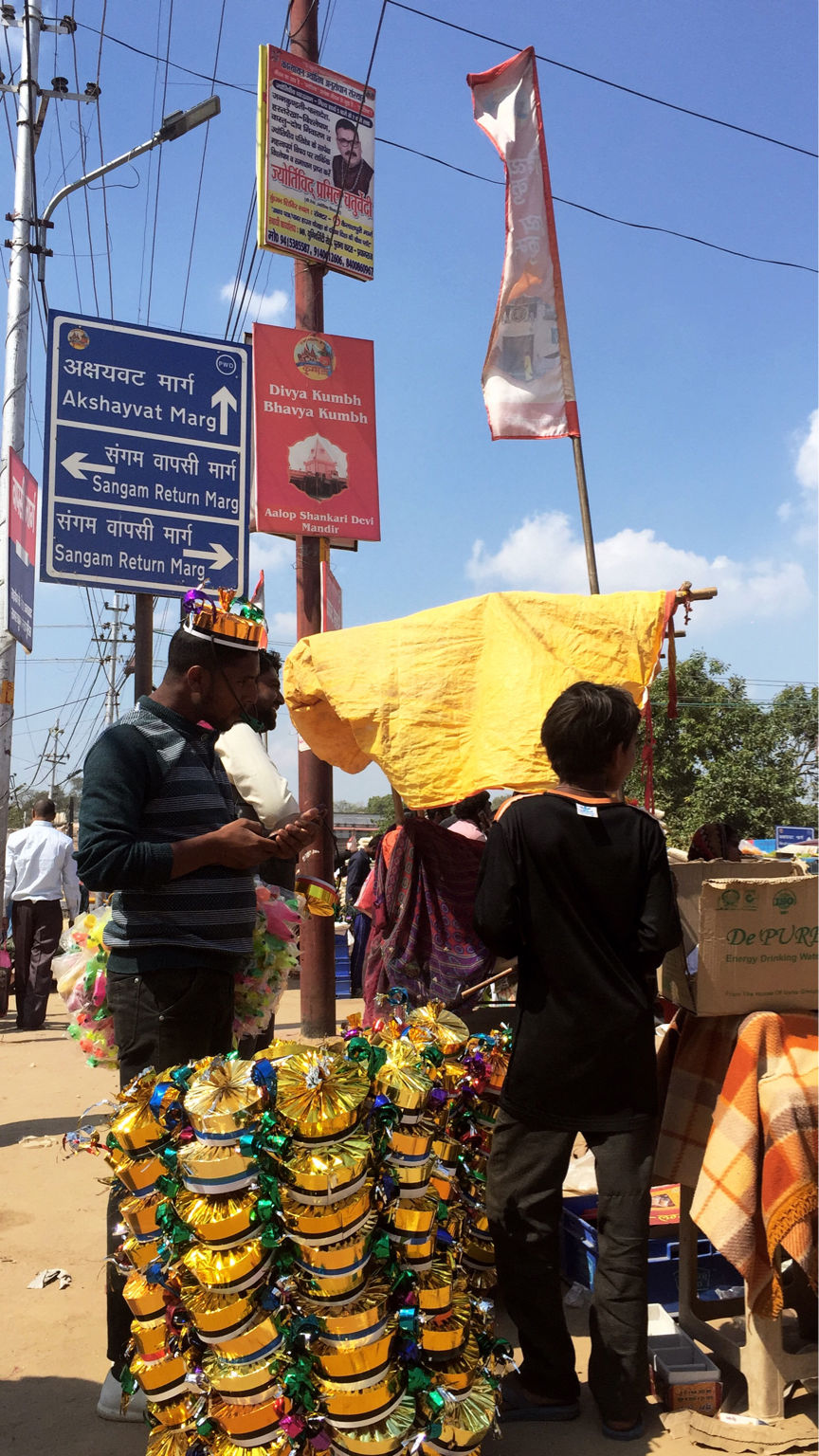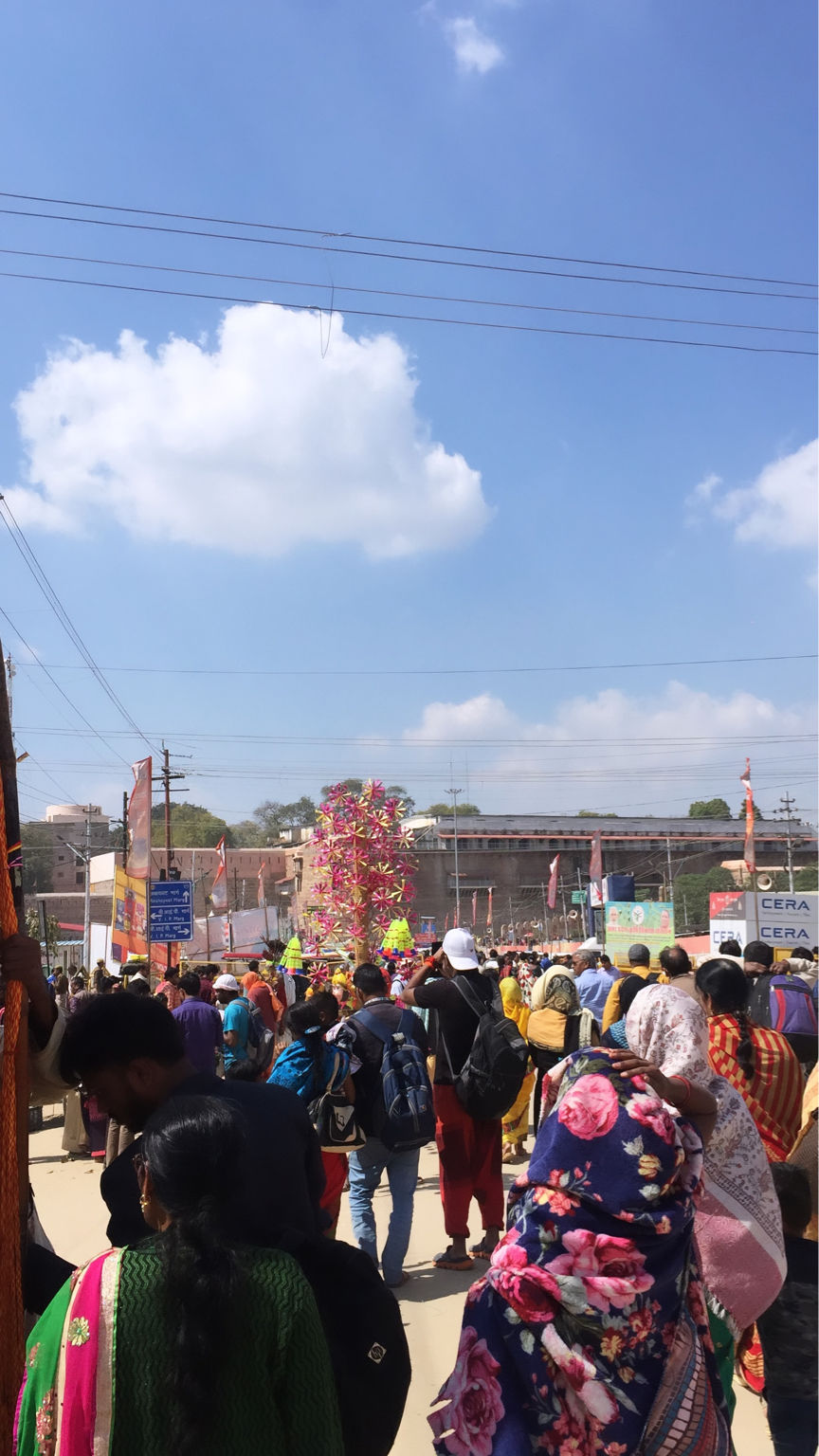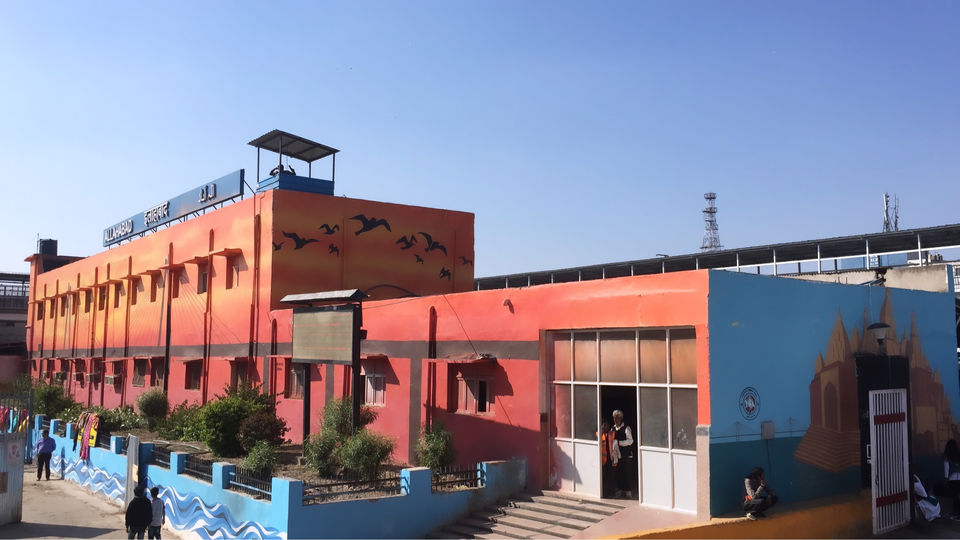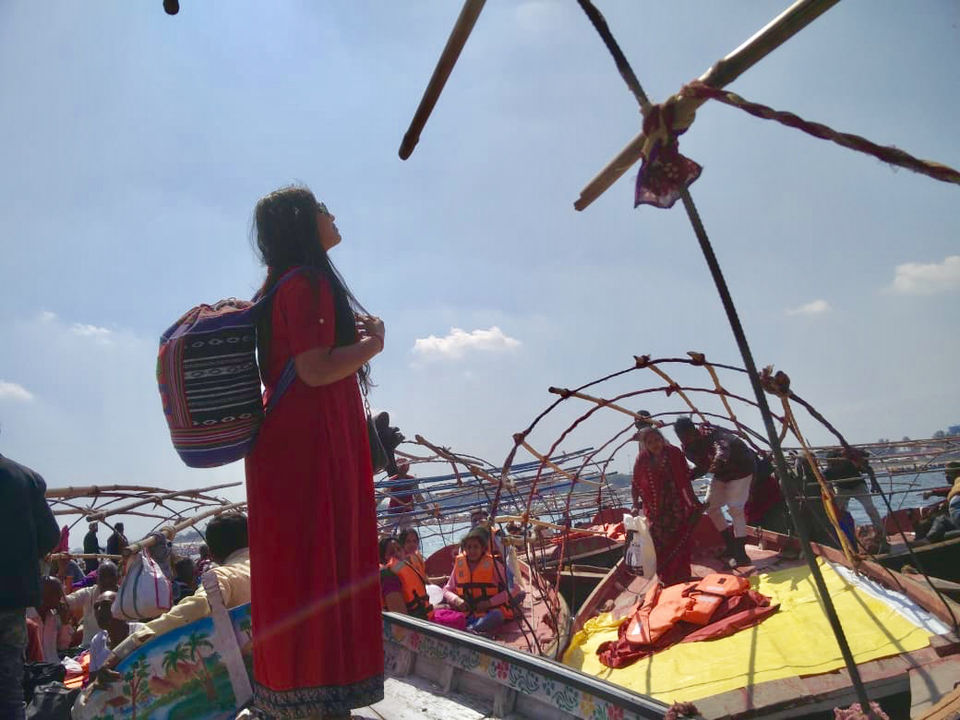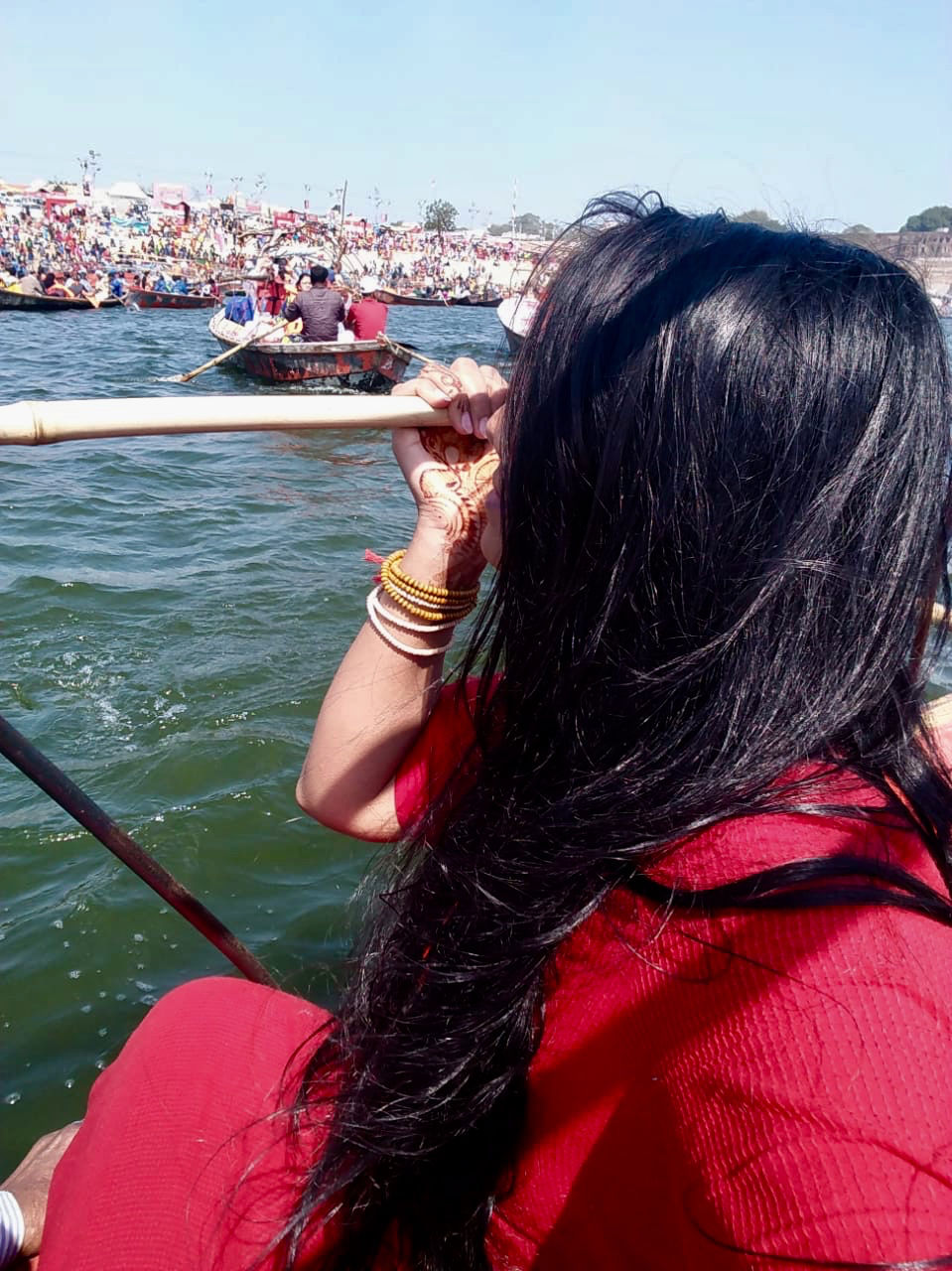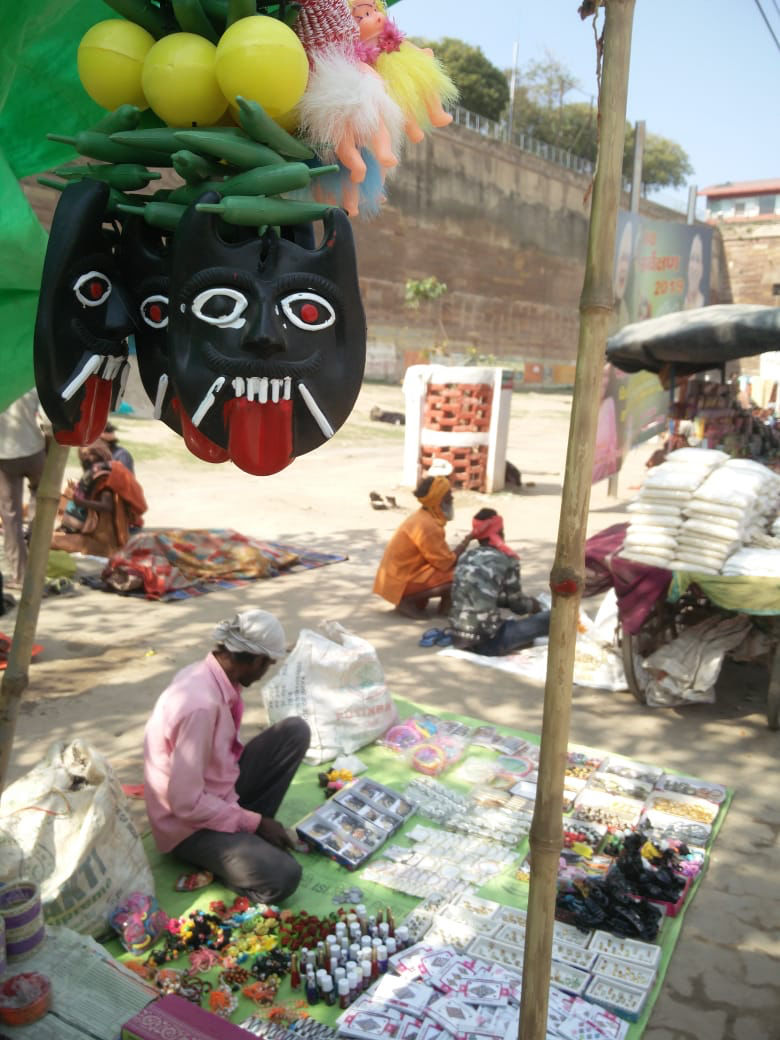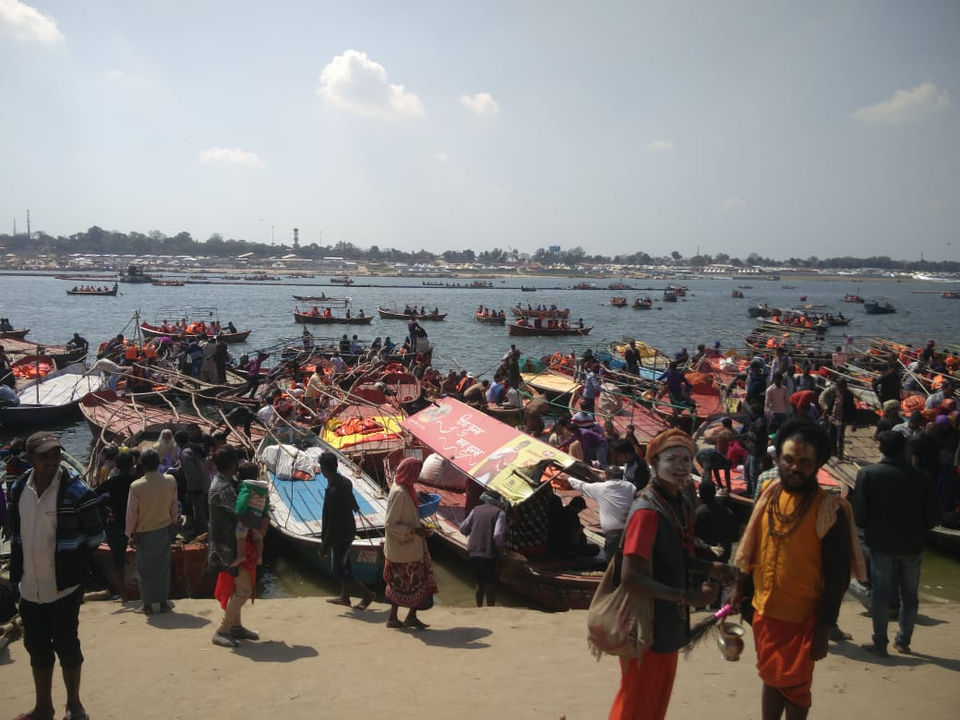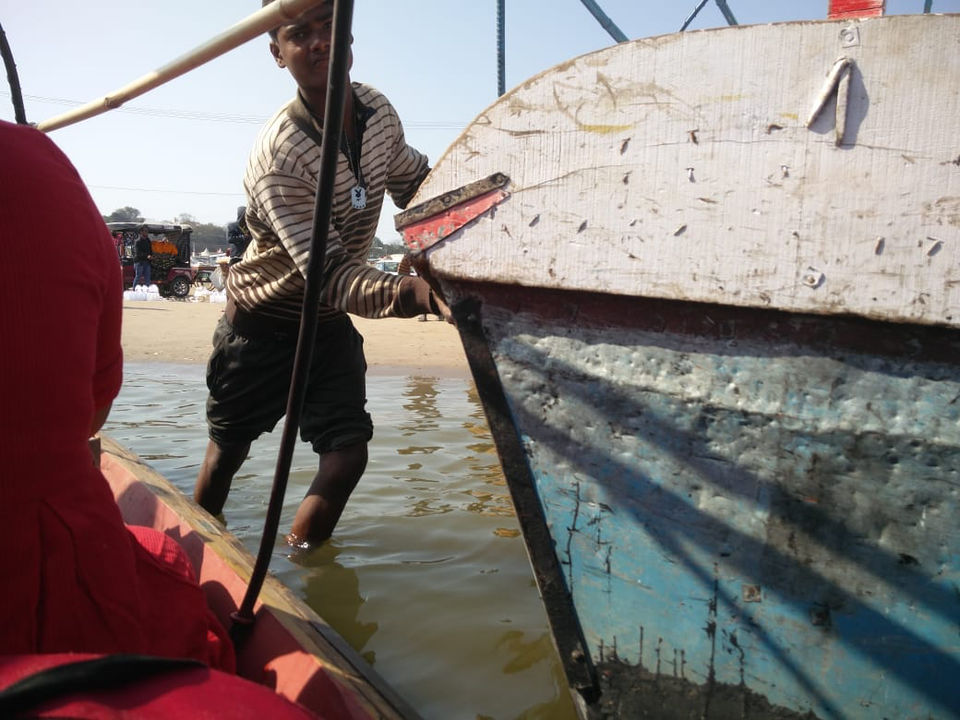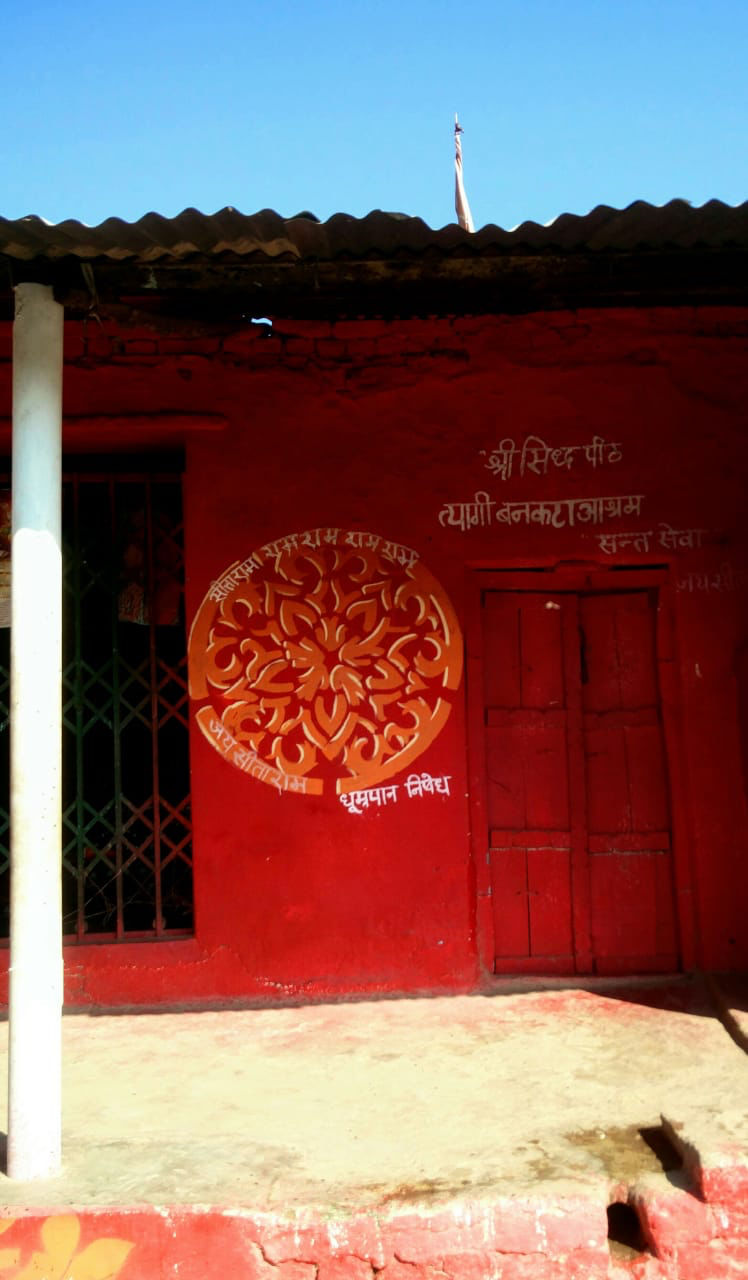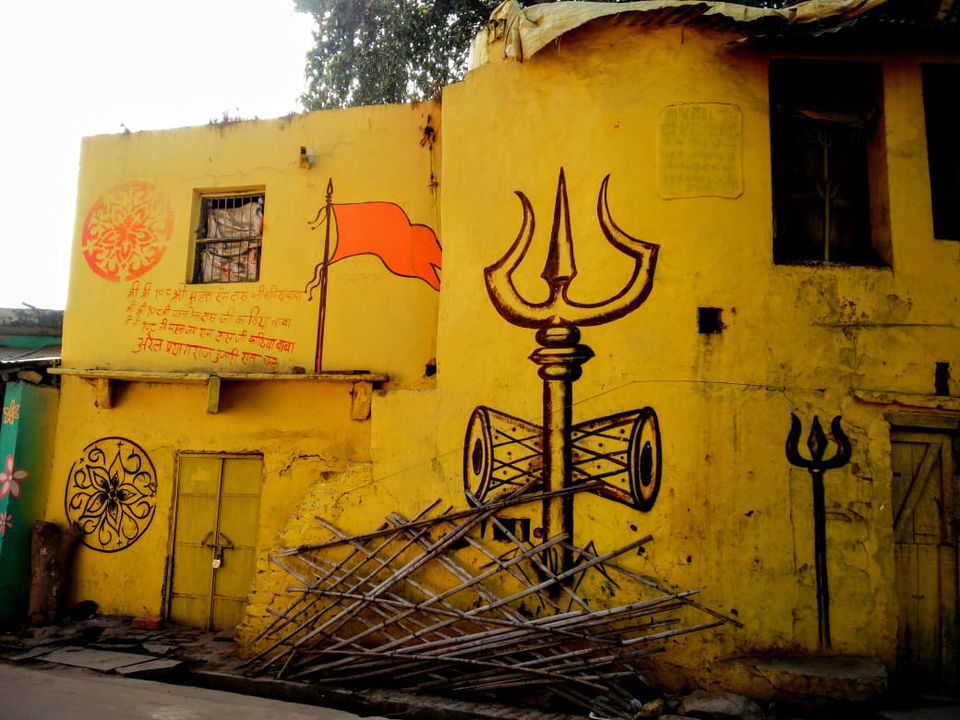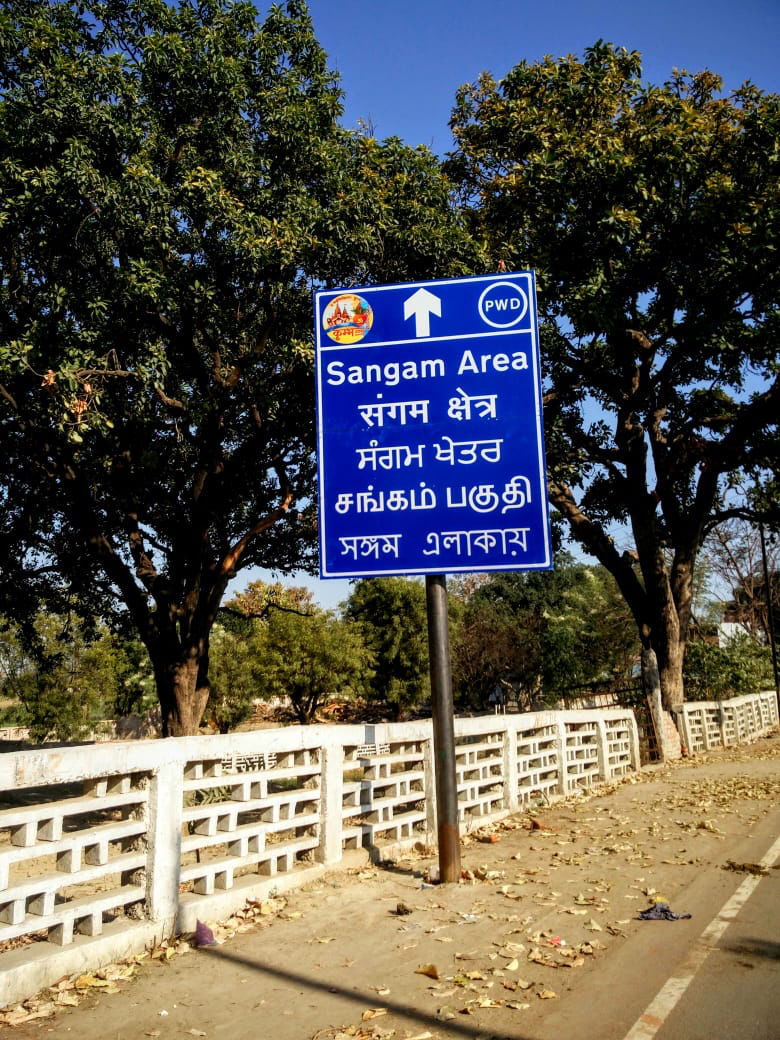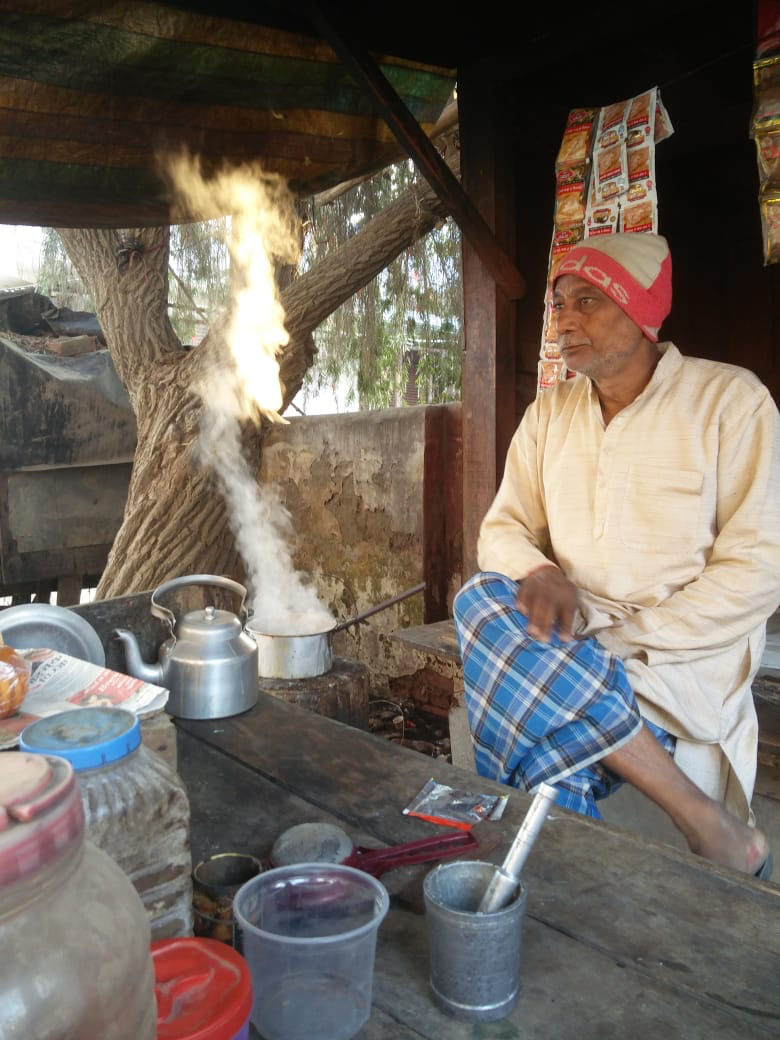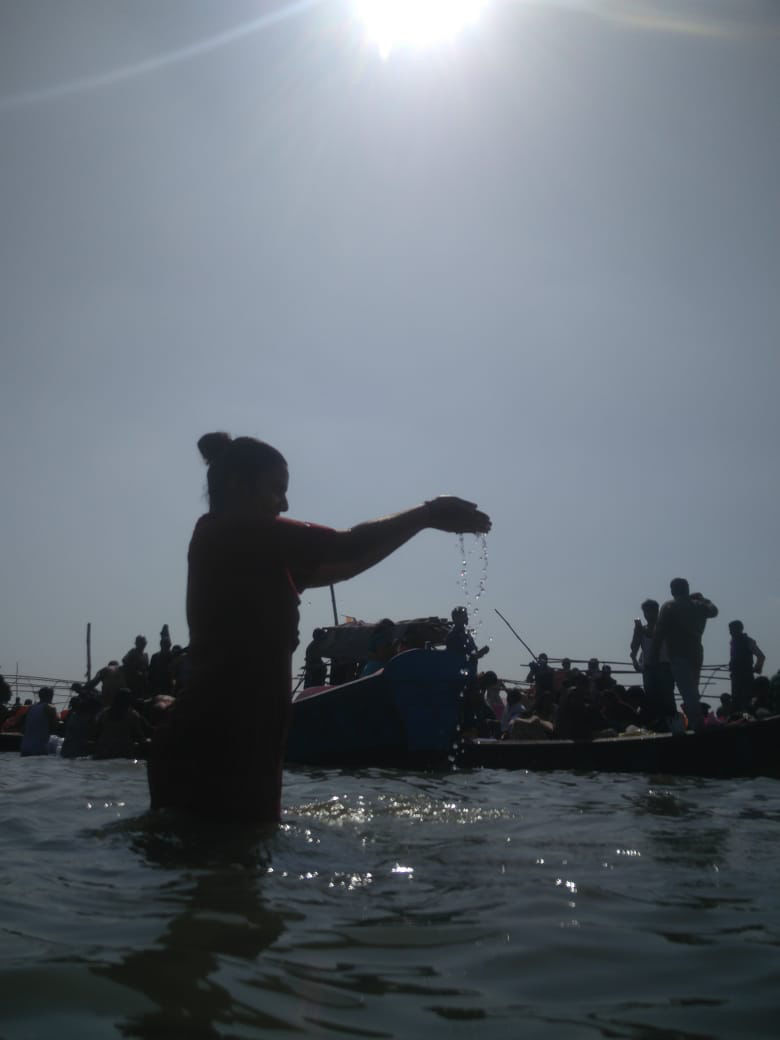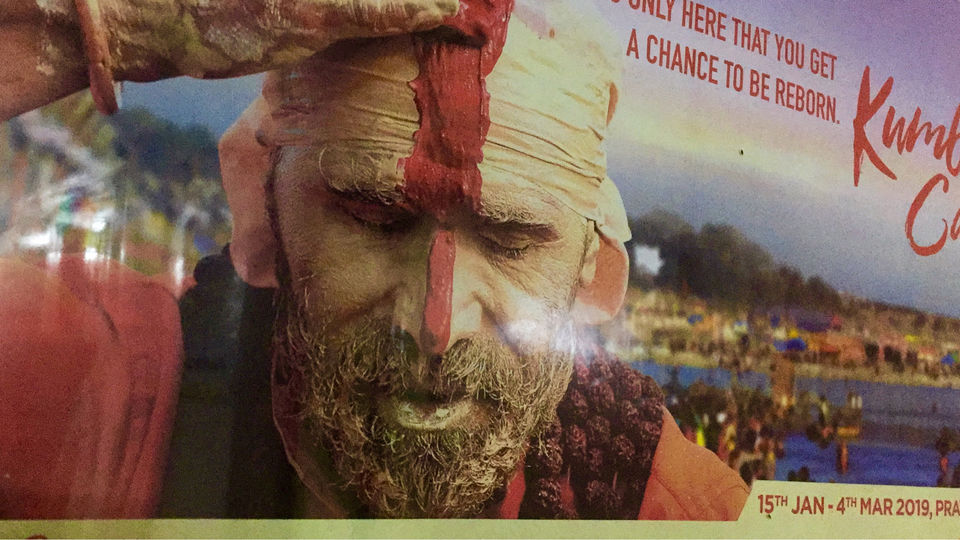 Day -2
We woke up around 7am and went to the nearest local tea stall even though the city sleep early and start early but the local vendors are too lazy to start at 7 in the morning.
so we had to wait for another 45 mins but we got the satisfying tea....
...
we checked out the room around 9 am and then we again took an E-rickshaw till Arial ghat...
On our journey form our room to arail ghat the city's small street routes also became very welcoming with its colourful sacred paintings and mantras written on house walls...
...
we thought that we were early to reach but the ghat was already crowded with the devotees...
..
Prayagraj is one of the oldest city in India, which has a rich historic culture as well as Kumb mela is one of the most famous fair for Hindu pilgrims where Hindus and people from around the world comes to be a part of this sacred huge gathering which makes this place a religious importance in India.
...
hundreds of boats parked on both sides of the ghat, to take people to Triveni Sangam.
(Triveni Sangam is the "confluence" (Sangam in Sanskrit) of three rivers.
The point of confluence is a sacred place for Hindus, with a bath here said to flush away all of one's sins.)
..
the fair of boats was also very high, on normal days per person they used to take Rs 60-100, which was pre-decided by government but now they charge around Rs 300/-.
...
we negotiated for 4 people for Rs 900/- from arail ghat to Triveni sangam and then they decided to drop us at Sangam ghat, which was another side of the ghat.
..
Though one can not see the sangam (confluence)at Triveni sangam clearly but still the devotees get the peace after sacred bath as this place has religious importance since decades...
...
After taking the sacred bath in the holy waters at Sangam, we had to do few rituals (Pooja) at Triveni sangam and then we headed towards Sangam ghat... And that was the place where we got the actual view of KUMB , the gathering of sadhu, nagas, tents of fortune tellers, rudhraksh beads and other organic spritual & religious stuff displayed on stalls, food stalls and many more shops with various varieties of food, clothes, toys, utensils, religious books etc..
..
how incredibly lucky and privileged I was to have had such an amazing and lifetime experience at Ardh KUMB 2019.
My 24 hours experience at beautiful sacred city Prayagraj.