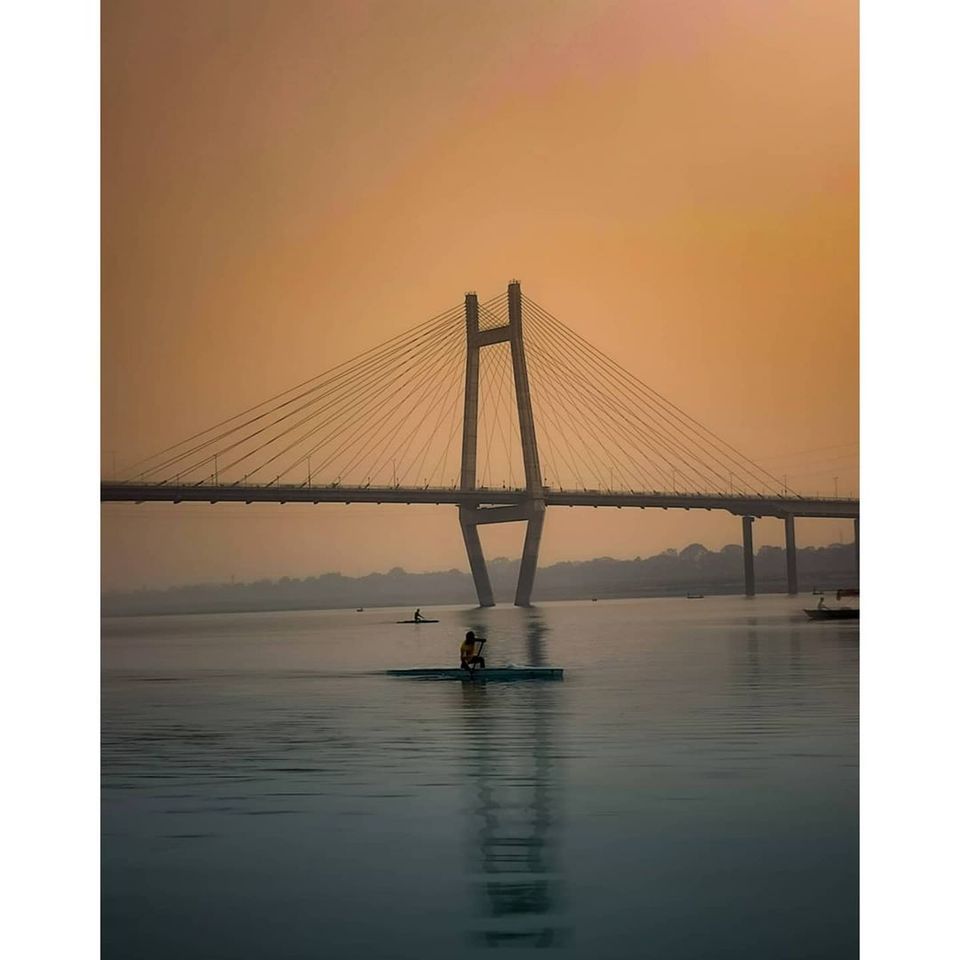 We are at final year of our college, during last sem we hardly do classes either we bunk the class & used to play cricket or explore the city.
One morning we and our four other friends decided to visit sangam, although the area of sangam is expanded on a very large land. It is very difficult to visit every place within a single day. As we were college buddy so we need a place where we could talk and take rest from hussle and bussle of the city.
Finally we decided to go "Arail Ghat" .It is a river bank of Yamuna situated on Mirzapur Road.
To reach here you have to cross high rish cable Yamuna Bridge, locally know as Naini Bridge it is a tourist spot too. The calm blue water of yamuna river and widely expanded millions of cottage of devotees gives you a goosebumps to you, and filled the energy with any individual. You can clicks some mesmerizing picture here.
After 3 Km crossing the bridge, you have to take left turn to reach Arail Ghat road, the road is little bit narrow but usually the road have no traffic, you would follow the springing Yamuna at one side and trees of Mango, Jamun etc on the other side. It will be like you are entering in to any beautiful cave of nature.
One you reach the Ghat you will feel a freshness of Allahabad (Prayagraj), by getting down to the steps the sand of rivet will massage your feets. The birds will surround you as you stand at the bank. I will suggest you just to put your feet inside the water, the water used to very clear so pure you could see fingers of your feet.
The sycronized flight of group of Sybirean birds at the 3 feet hight of water will make the environment so enthusiastic. The boat ride will give you an unforgettable feel of your life.
For a instant you will forget the rest of word and get busy with the activities of nature, you will found your self as a part of the nature.