Satnaam Waheguru!!! It only came to my mind when my management decided to conduct its annual meeting in city of Golden Temple - Amritsar.
Automatically a positive vibe made me do all the arrangements related to travel and hotel bookings. The property we booked this time was "Ramada Amritsar" which is a 4 star property.
The delhi and UP team went in Innovas whereas management traveled through flights and others came by their own. It was a journey whole night for us as we did not want to take chance to move in the morning because it was Baisakhi Festival that day. However, we did not find any rush or crowd on roads and reached early in the morning. I had to mention about the Ramada staff as from the beginning they were on their toes and did justice to their services. They did not give us opportunity to ask for anything as they kept on doing it before hand. Sales Manager - Mangeshwar, Duty Manager - Inder, Front Desk coordinator - Ankita, Banquets - Vijay and Sukhwinder, everyone was responding so very well and made our event to run flawless.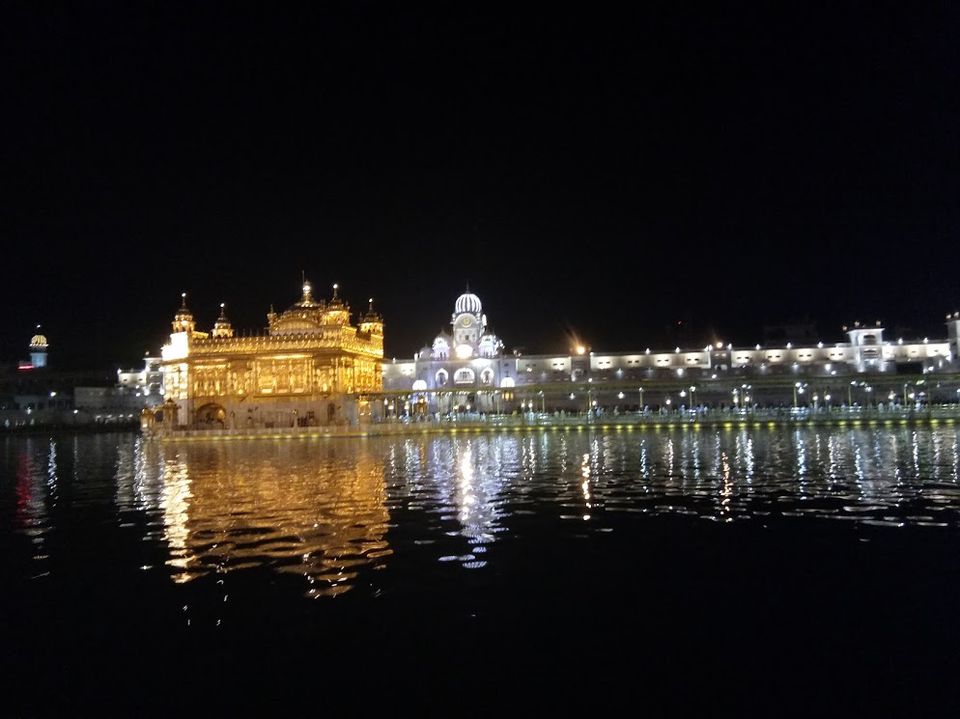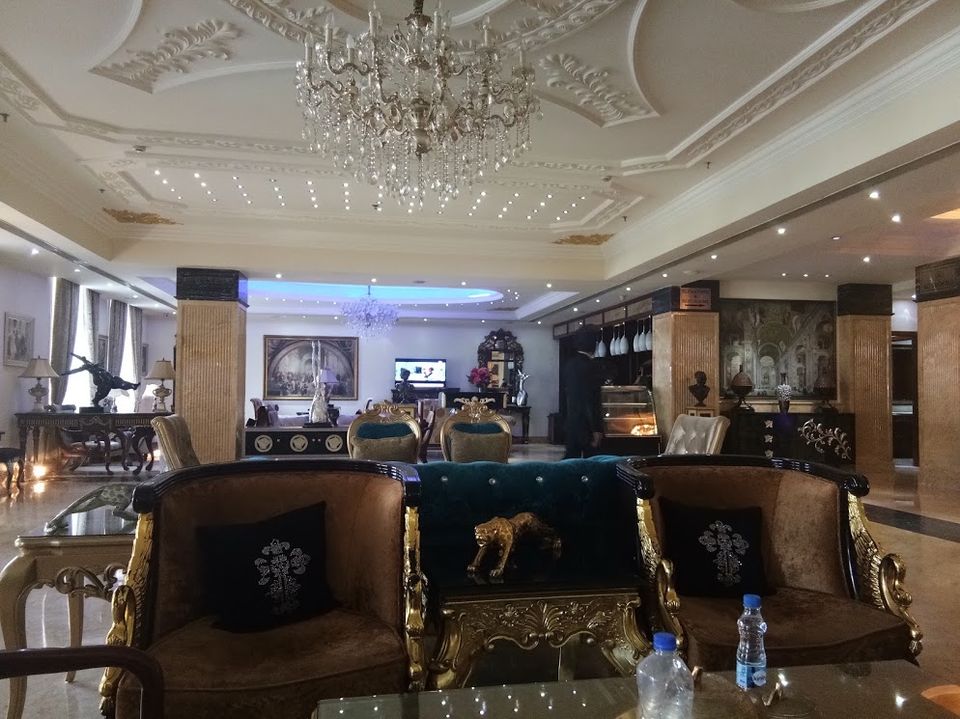 We hardly slept in night since we were travelling, our meeting started at 12 noon and lasted till 8.30 in night in team wise separated slots. Me and my colleagues decided to pay visit to Golden Temple in night but unfortunately we were missed by 15 minutes or so as the main entrance got closed at 10.30. The time to reopen the same was 4.30 early in the morning and we were not in a position to wait so long or wake up early in the morning. So we went back in our hotel and had a tight sleep.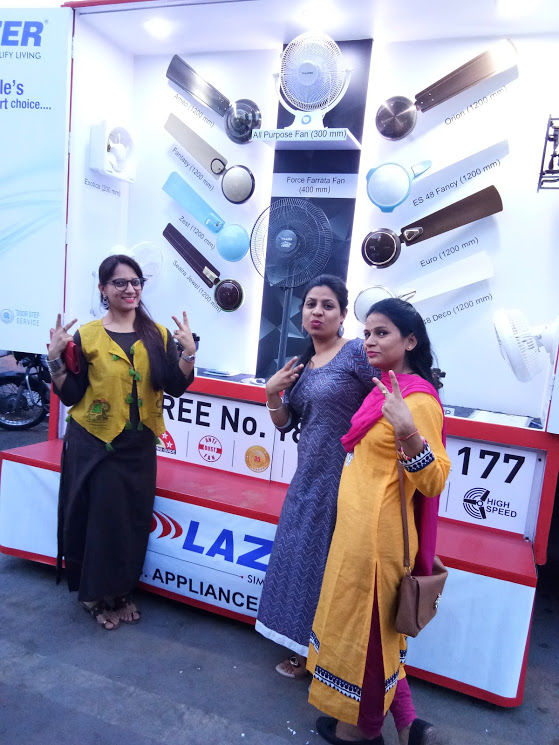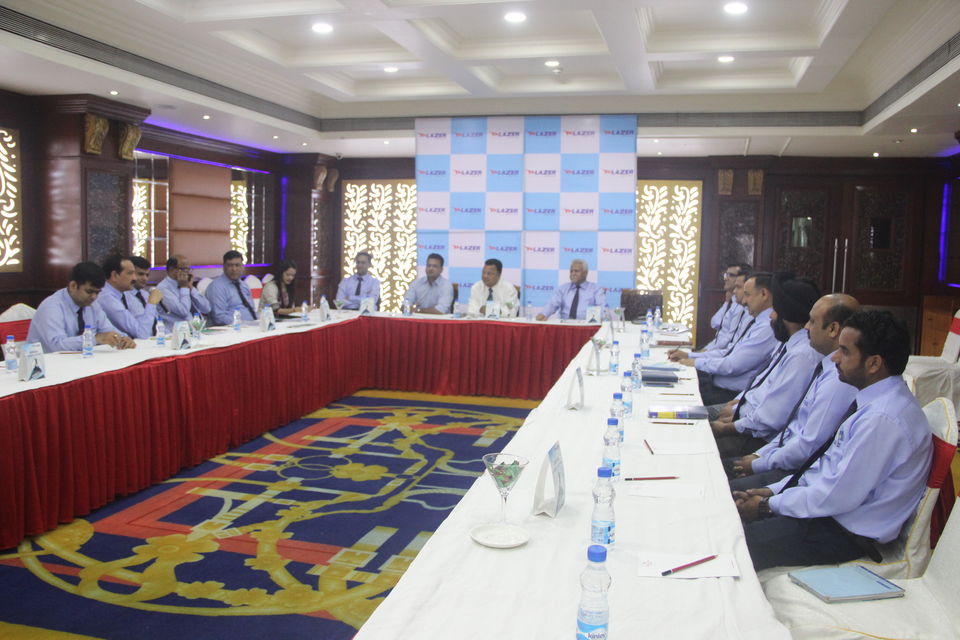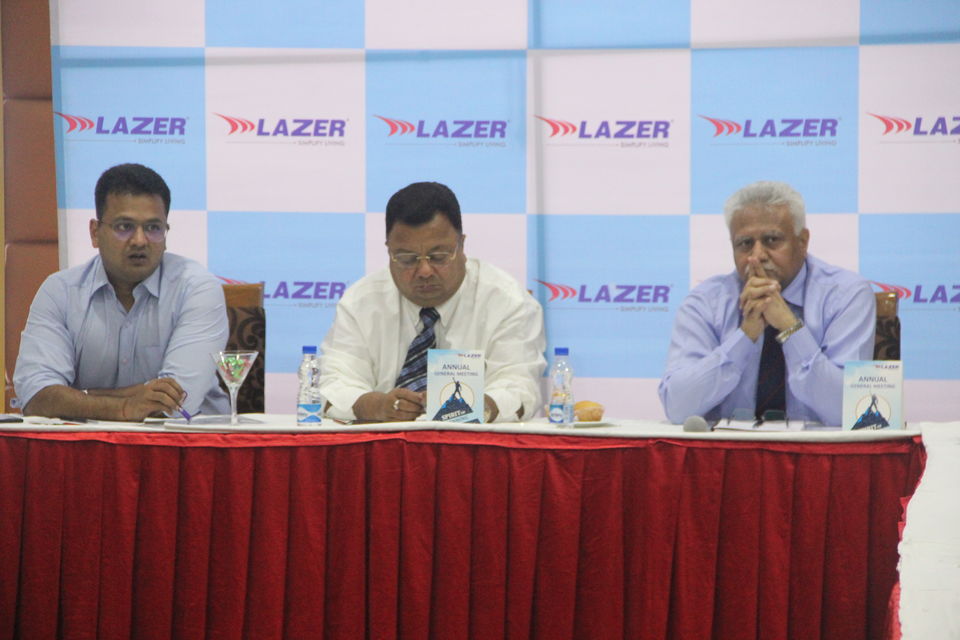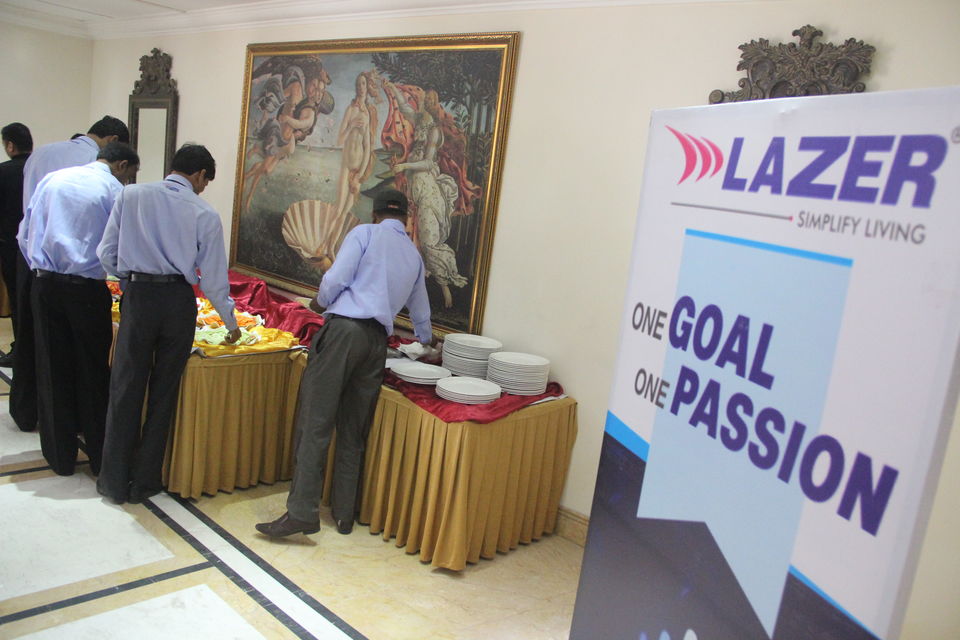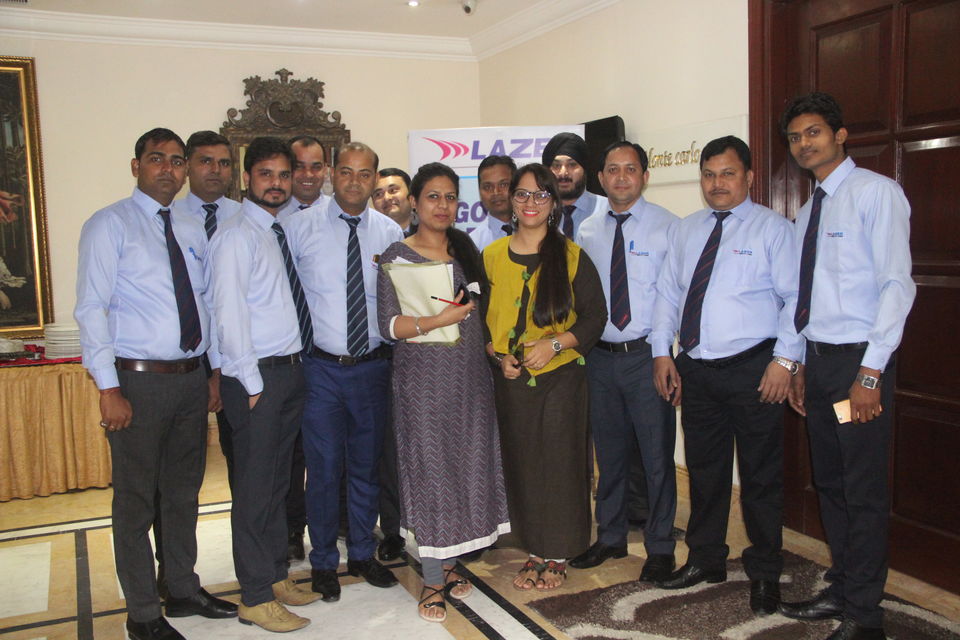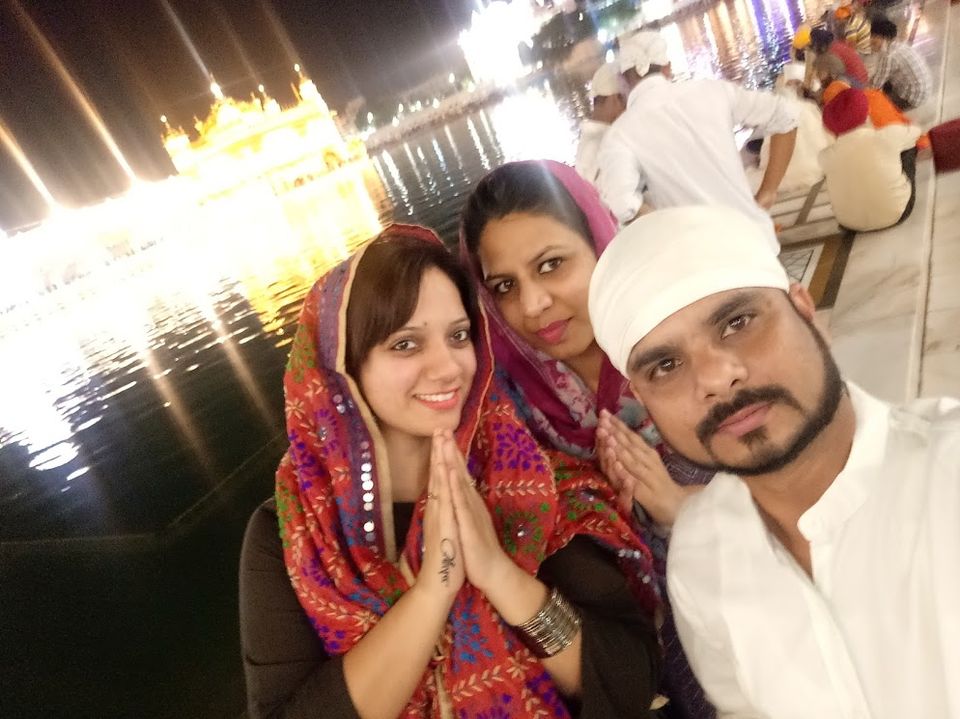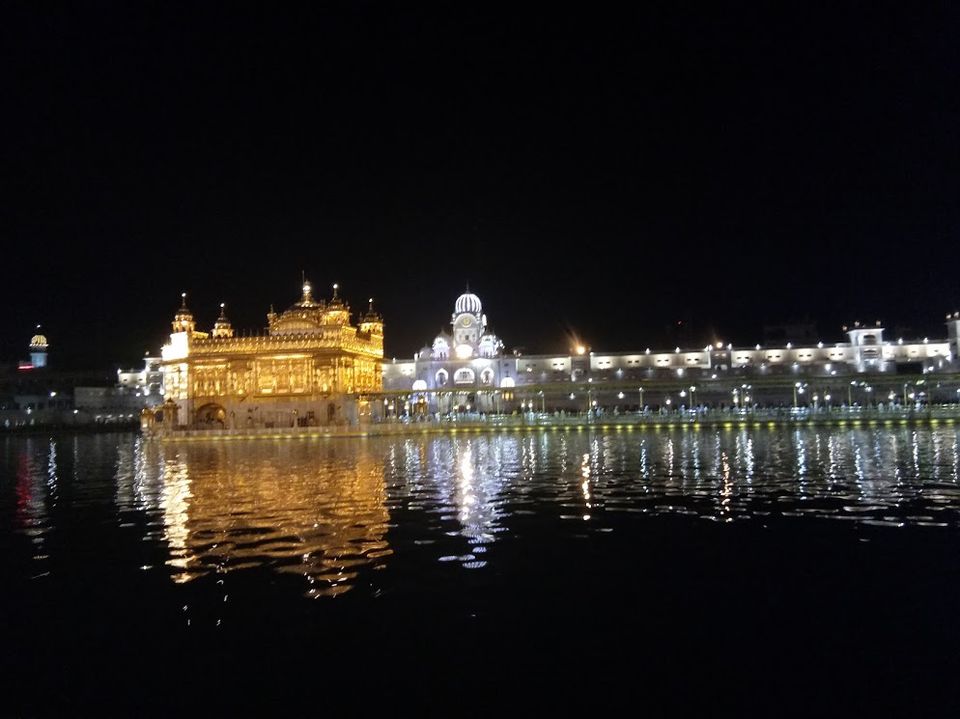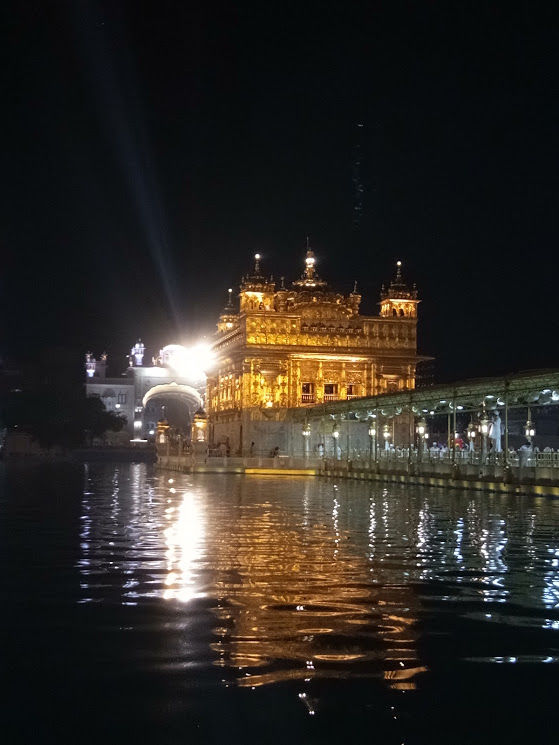 Next day we again had a meeting session starting from 9 in the morning till 6.30 in the evening. Here, special thanks to our CMD Sir, who allowed us to go to the local market the same day before the cocktail was supposed to start at 8.30 in the evening. So ladies alert!!!! We went to famous wholesale market of Amritsar where you will get all varieties of suits/ phulkaaris etc at reasonable price. We bought some suits/ dupattas/ famous vadiya/ papad/ punjabi jutties. We were still sad as the time was running out of our hands to come back to our hotel. But one has to move on with heavy heart!! ;) after all it was our official cum spiritual cum adventurous cum sleepless cum hectic cum learning trip. But we were not even ready to miss our cocktail where i being the host of entire event starting from day 1 to day 3. So cocktail was fun and all went so smooth. Once again kiddos to Ramada team who made it in such a way where i did not undergo any pain at all. We again had a tight sleep coz this day was even more hectic.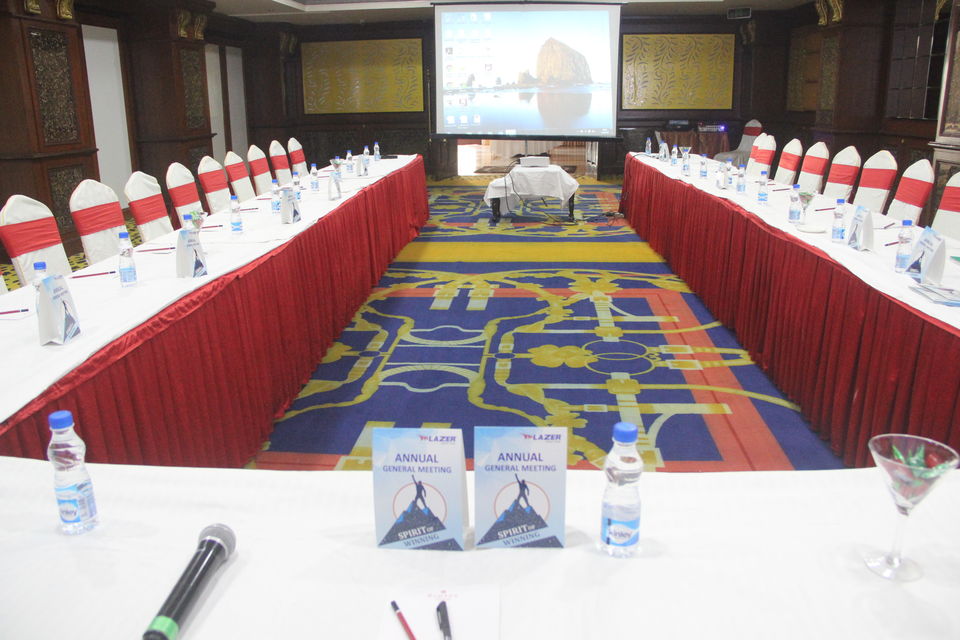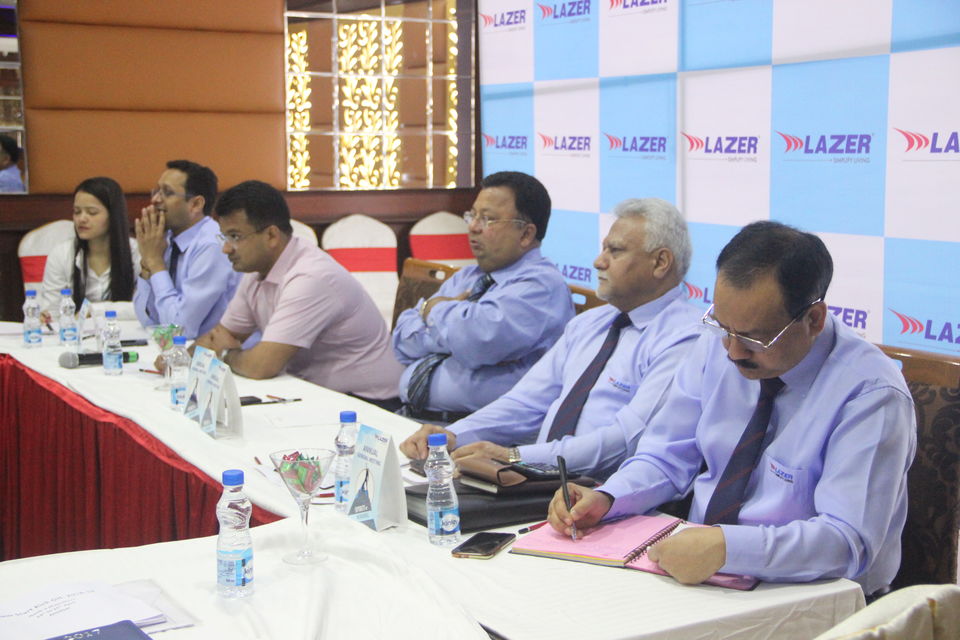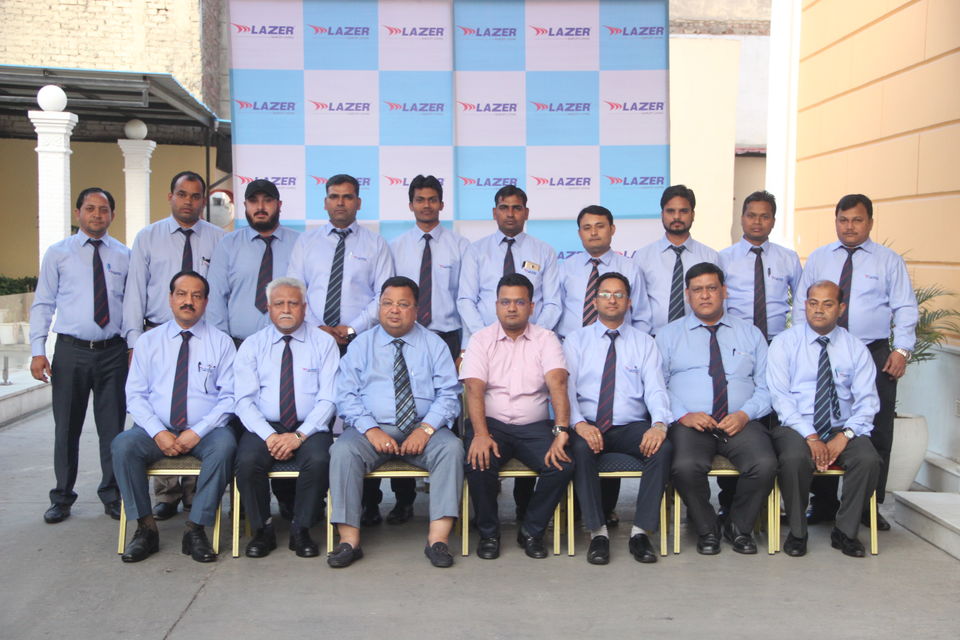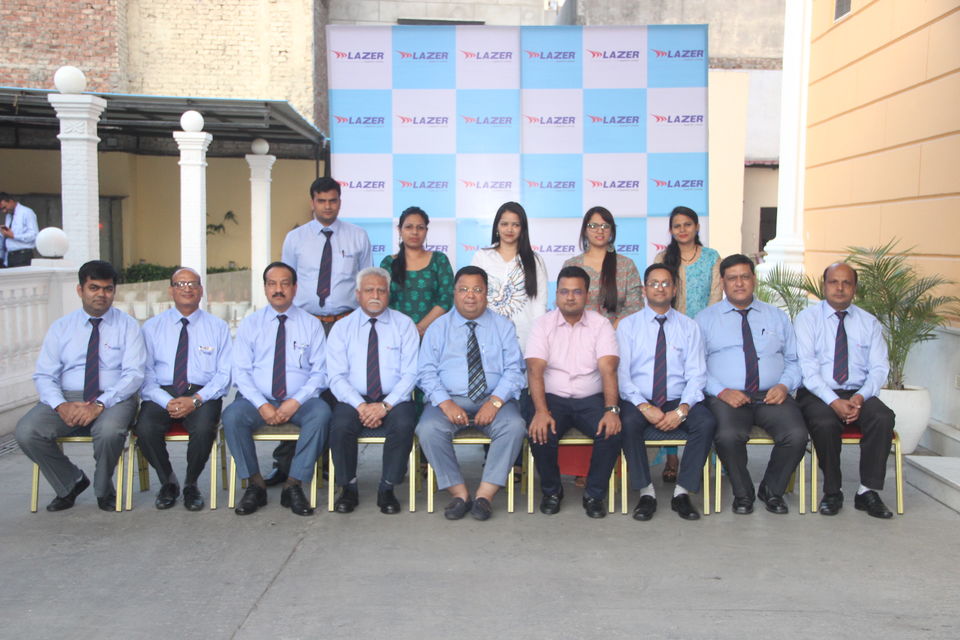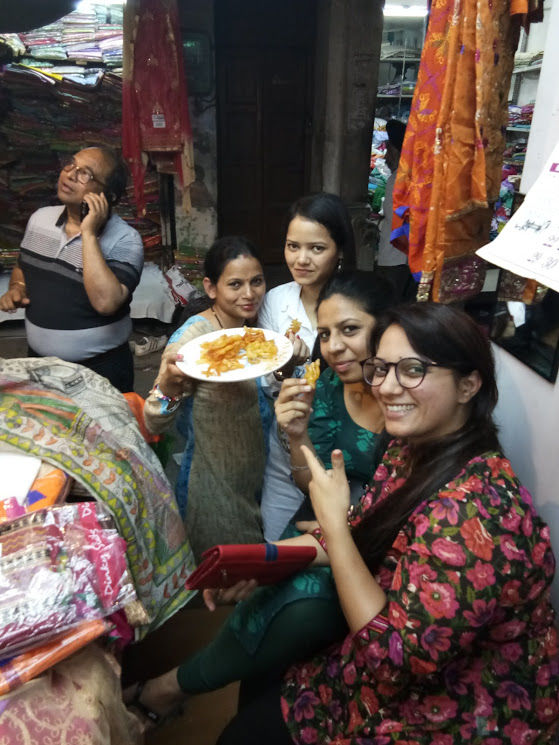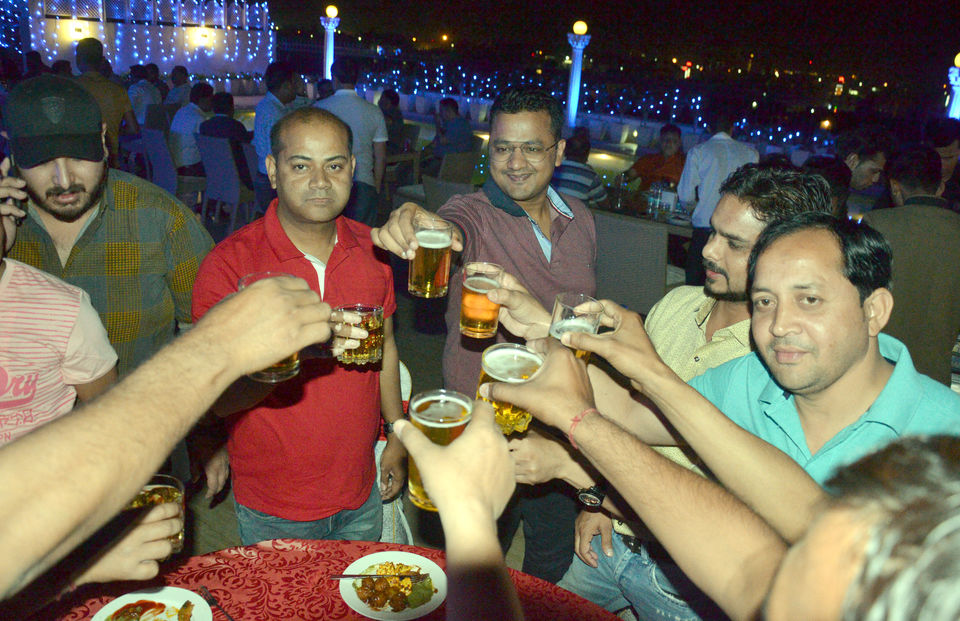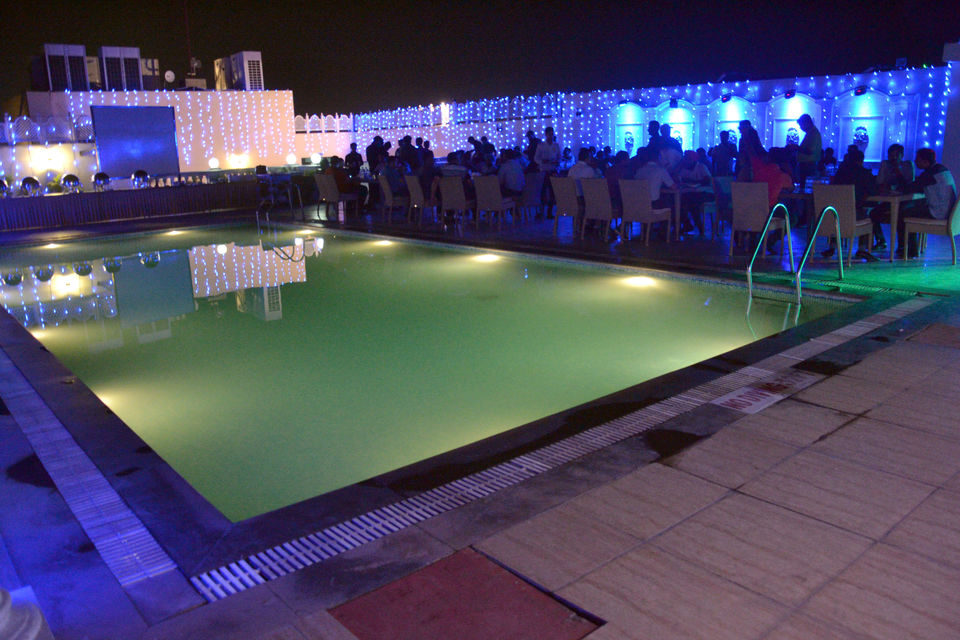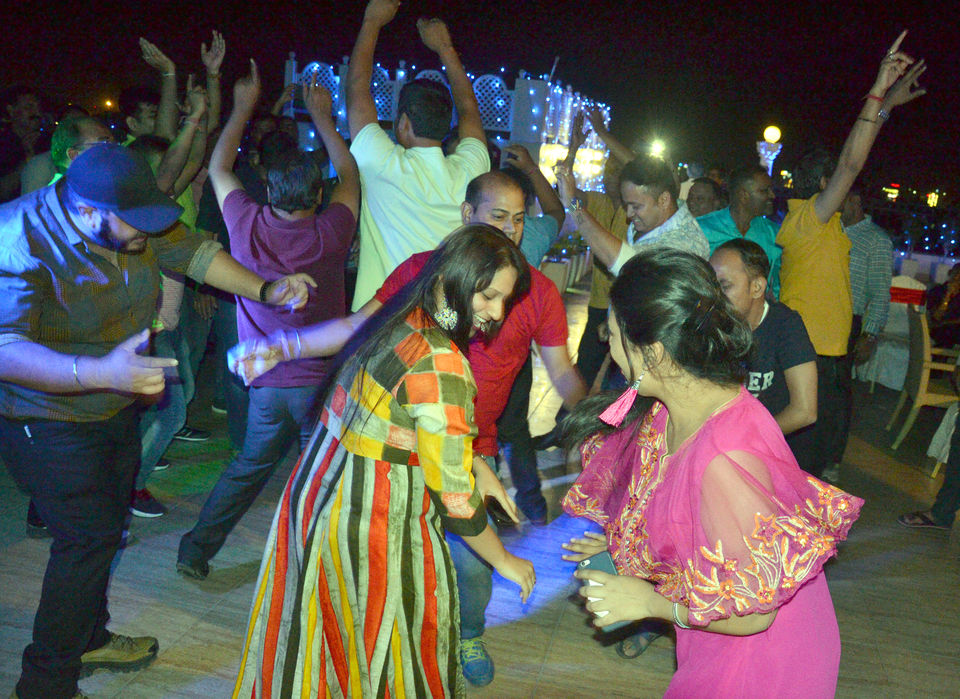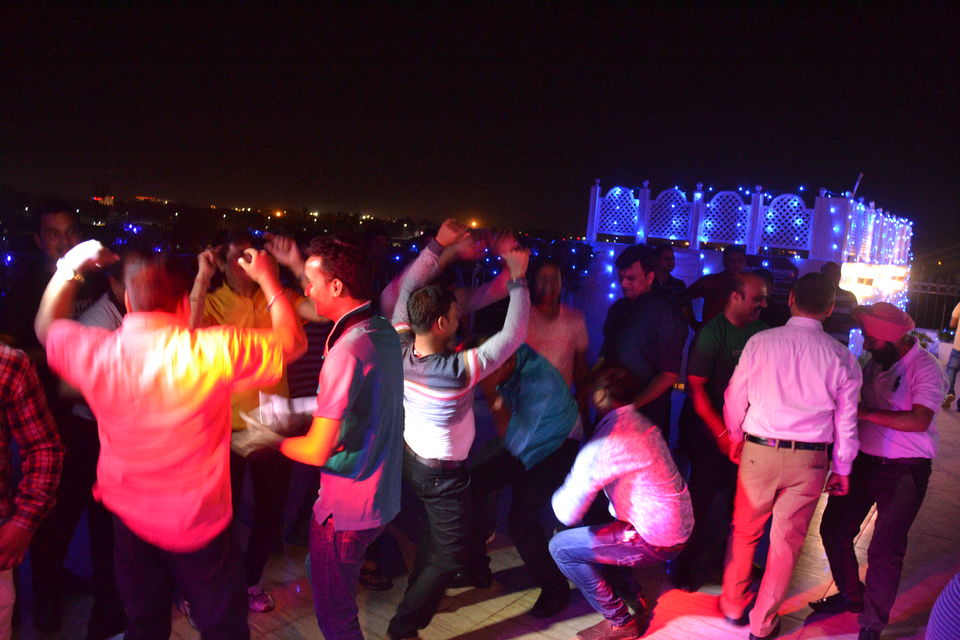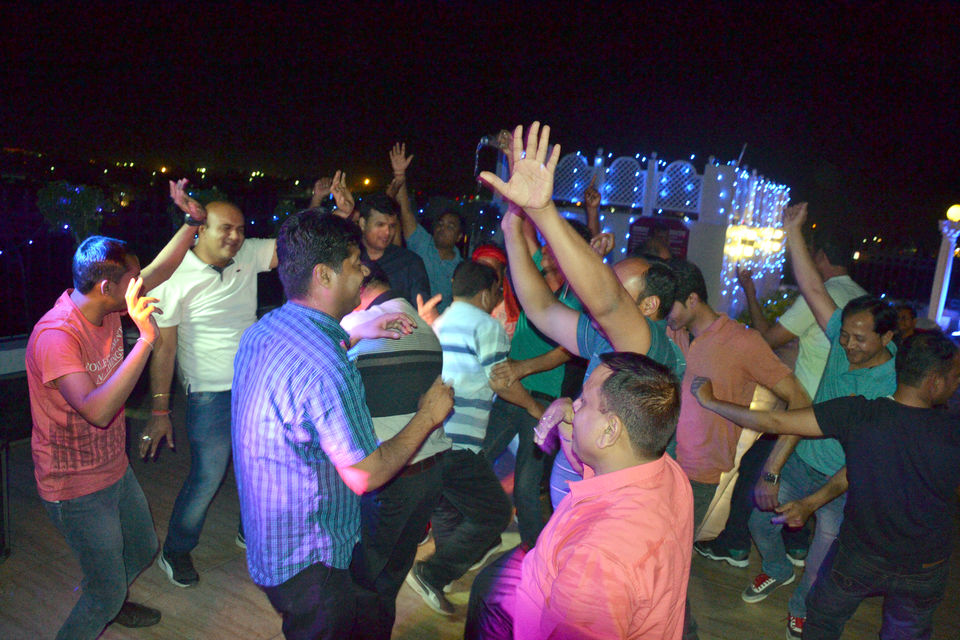 Saying more hectic to second day will not justify the third day as third day was the finale day. Presentations, Rewards and Recognition, Open House Discussion, Disclosing new policies/ strategies etc and ending ceremony and one had to make a check out early in the morning before breakfast. Finale went with ease and each one of us performed confidently where our teams were quite excited and open to under the new implementing system of our company.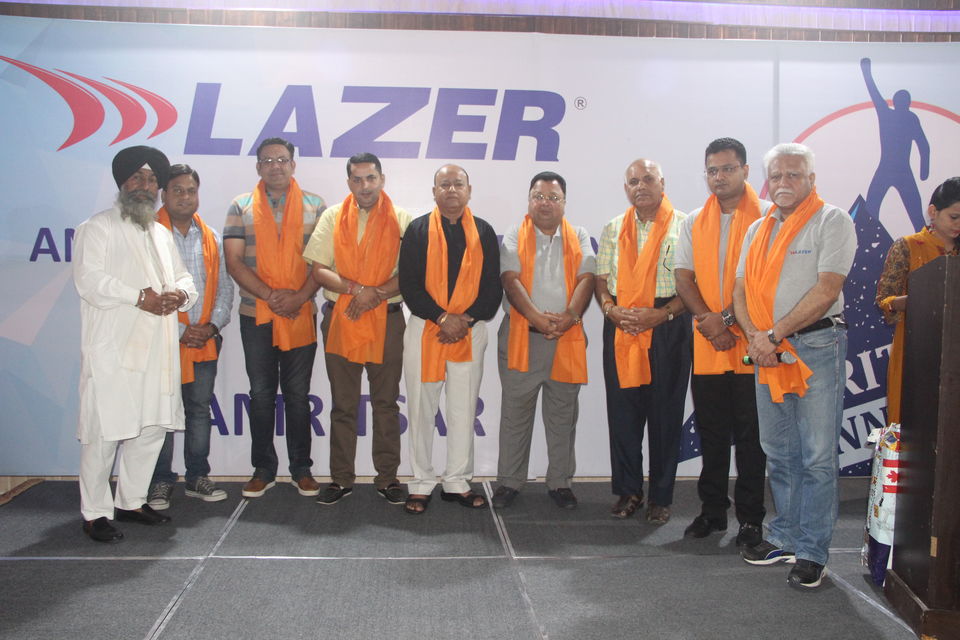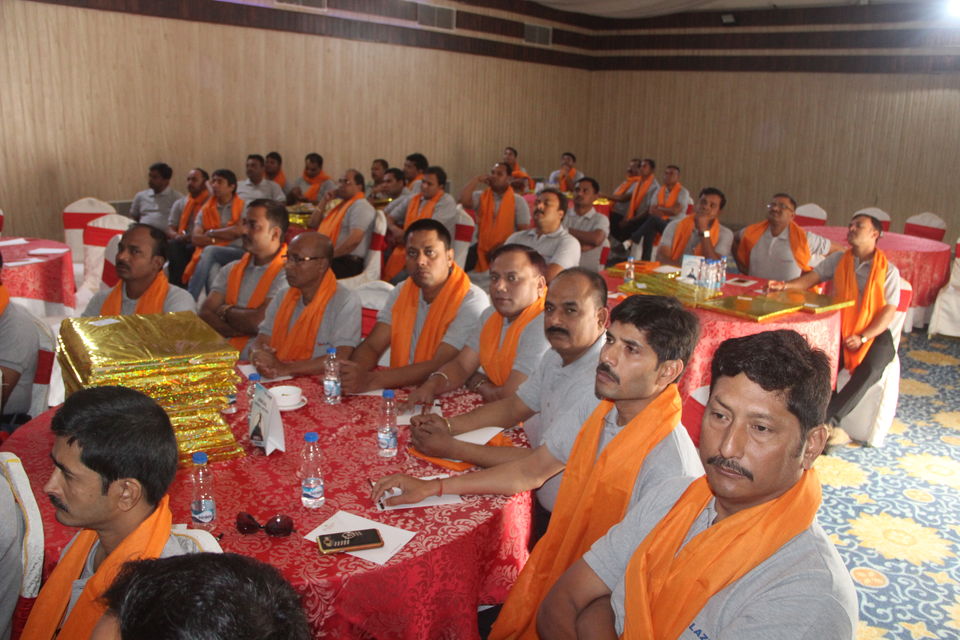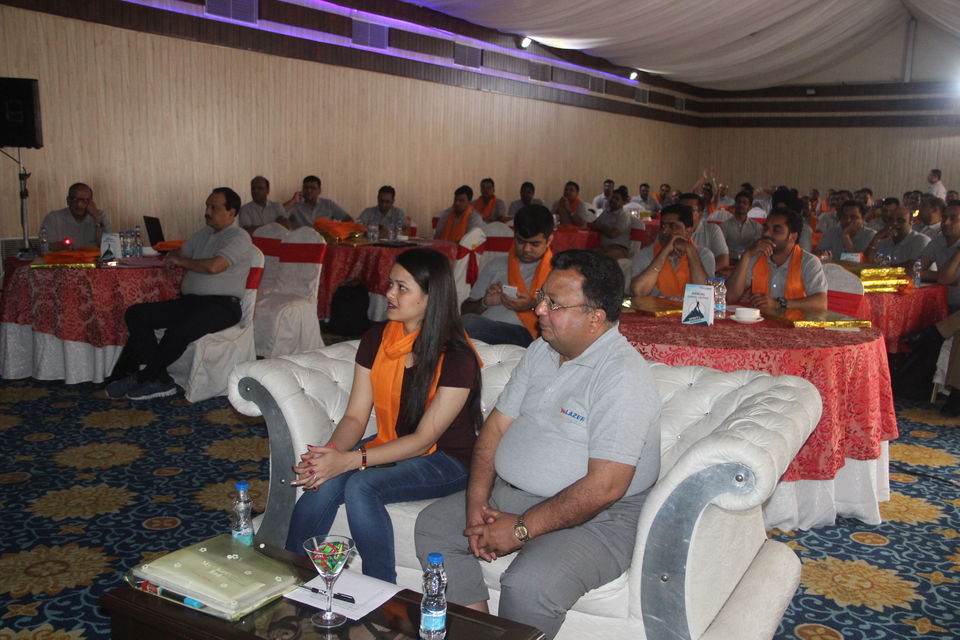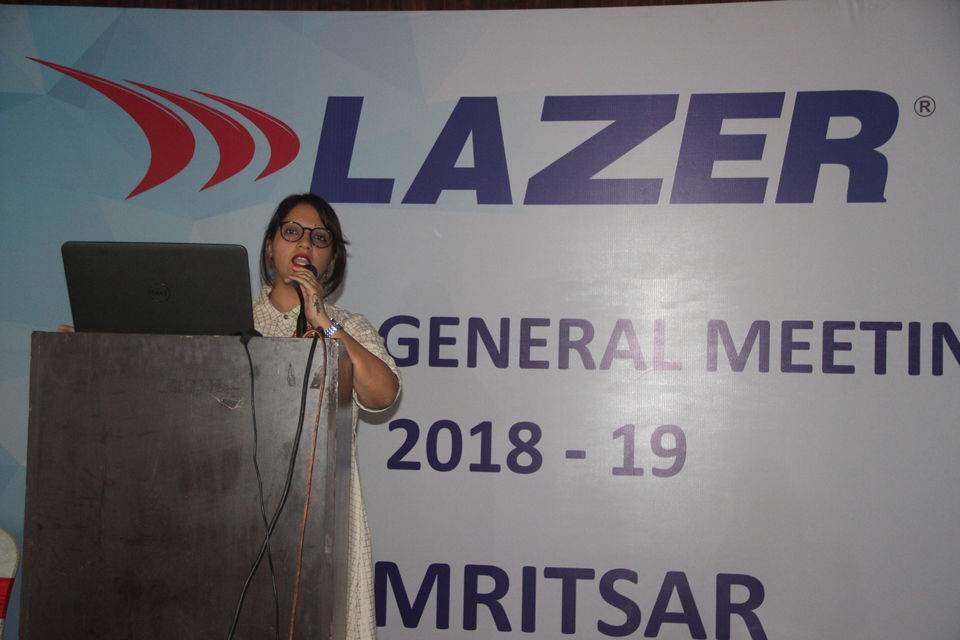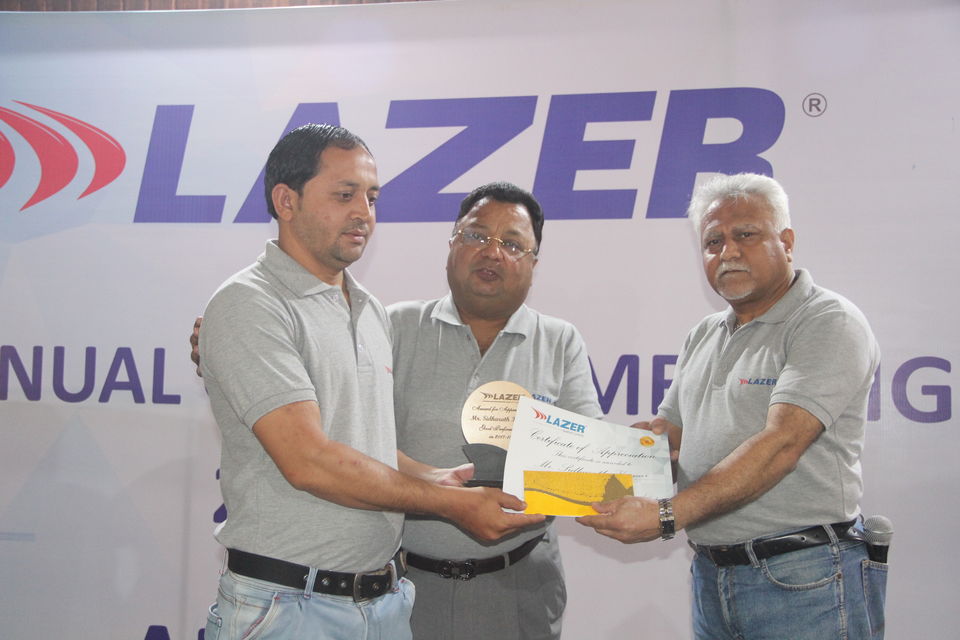 Here's a surprise, we decided to see the beating retreat ceremony at Wagah Border on the same day. So we hired local bus and left for Wagah Border at 3.30 pm from Ramada Hotel. It was 36 kms away and took 1 hour to reach there as our bus driver was driving at the nominal speed which i am sure he could have increased.
The beating retreat ceremony starts at 5.15 pm in summer and lasts for 45 minutes but the attraction of the ceremony starts even before half an hour where the visitors (only ladies and girls) are invited and asked to dance on patriotism songs. We thought we would take a group pic there but due to massive crowd being at Baisakhi weekend we were all shattered even before we reached to our seats. It was a 2 kms track which one has to cover by walk to reach to main point. Once we reached, it was already so late that we could only enjoy the ceremony and i think that was more than enough for us to experience in our life time. The passion, enthusiasm among our soldiers and everyone present there gives you ghoose bumps and left you to think about the persons sitting on the other side of the border. They are all same, infact the road is same which is going towards their country. Its only the color of flag and the color of uniform which was differentiating us. The entire parade while showing each other the power of one country was simply electrifying. It was magnificent to view such a dramatic, emotional and aggressive event which left you wishing this gate to remain open forever and never gets closed.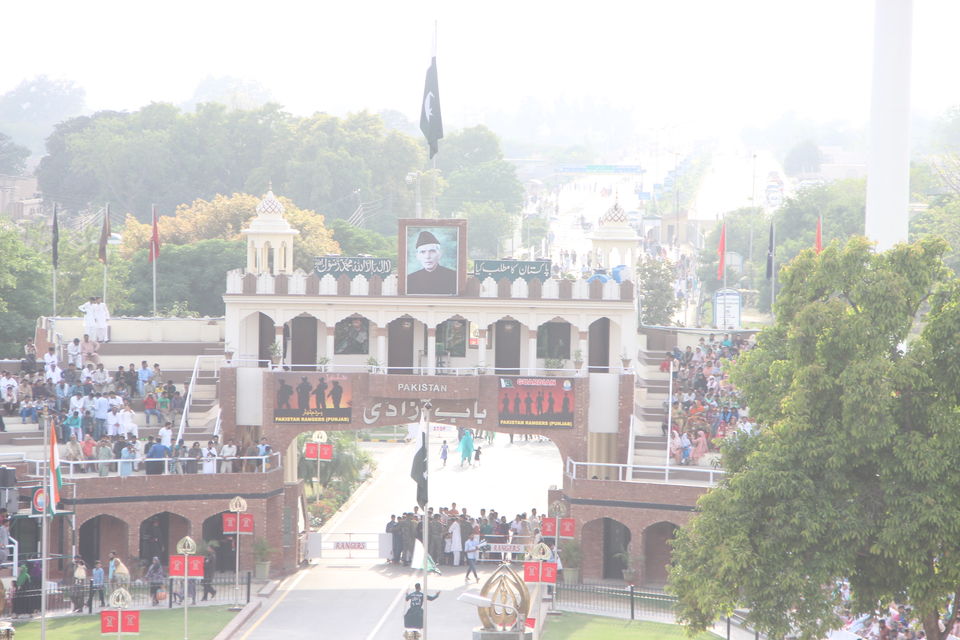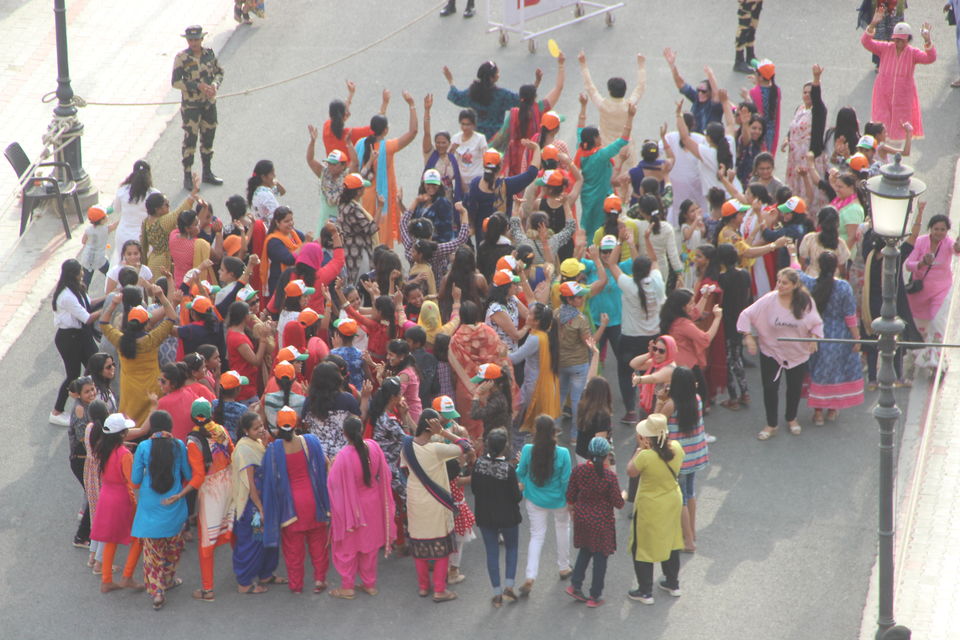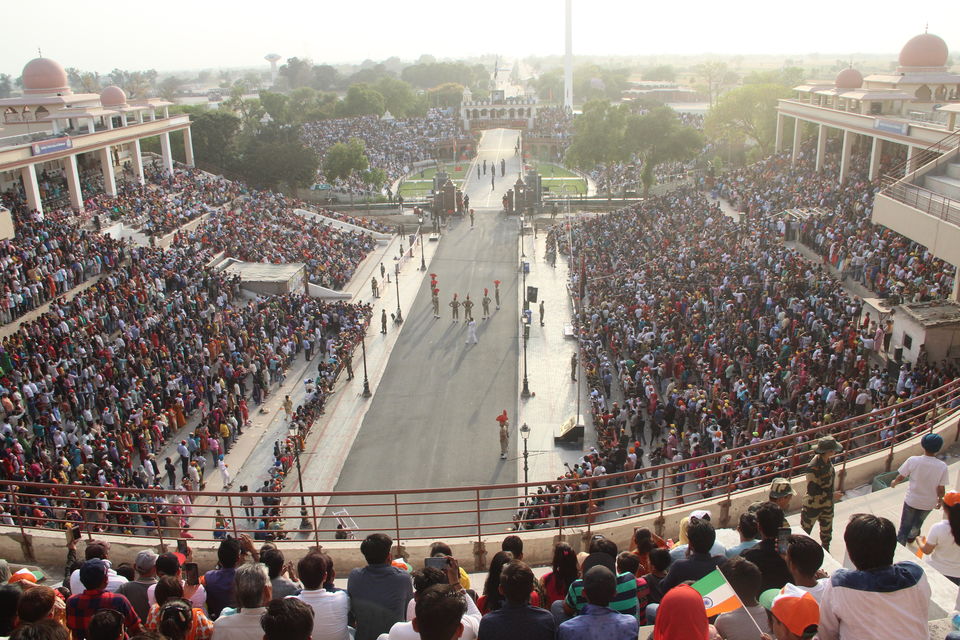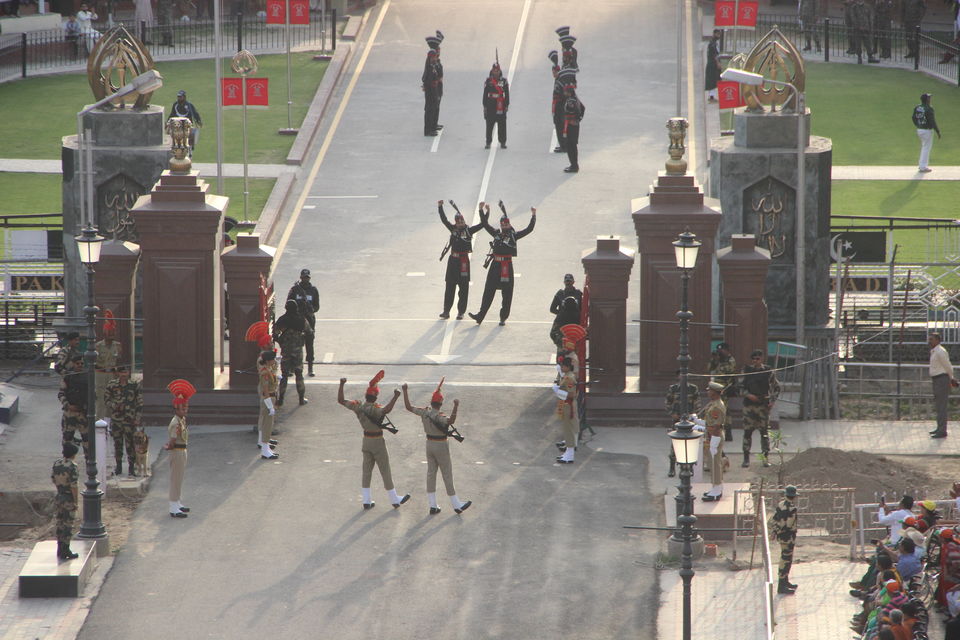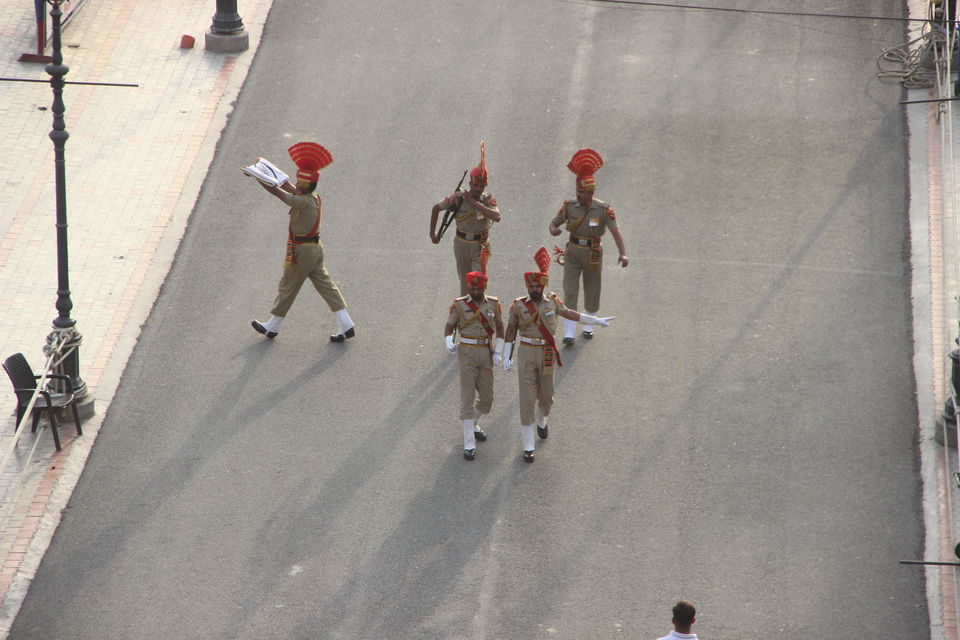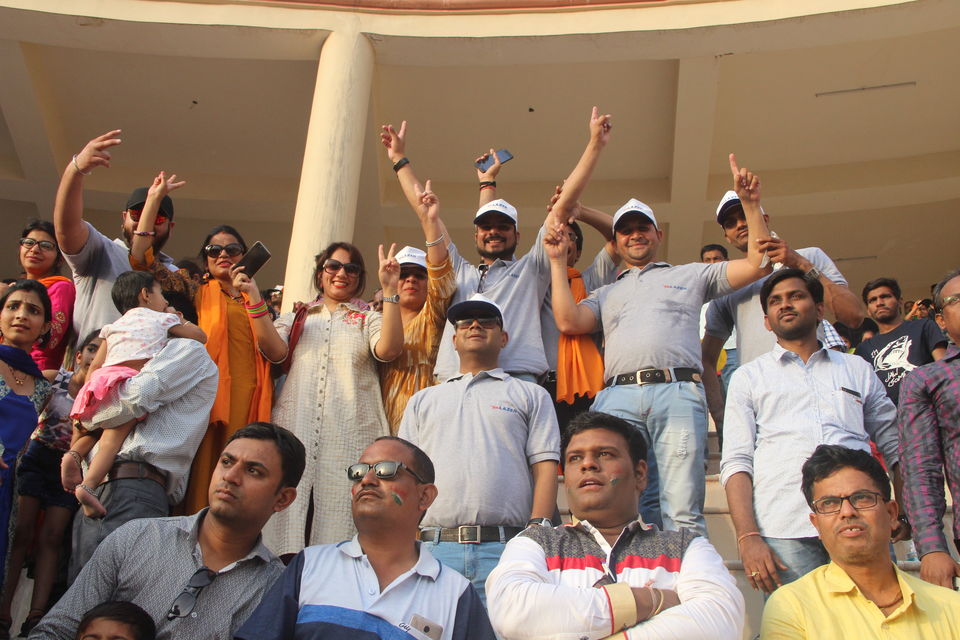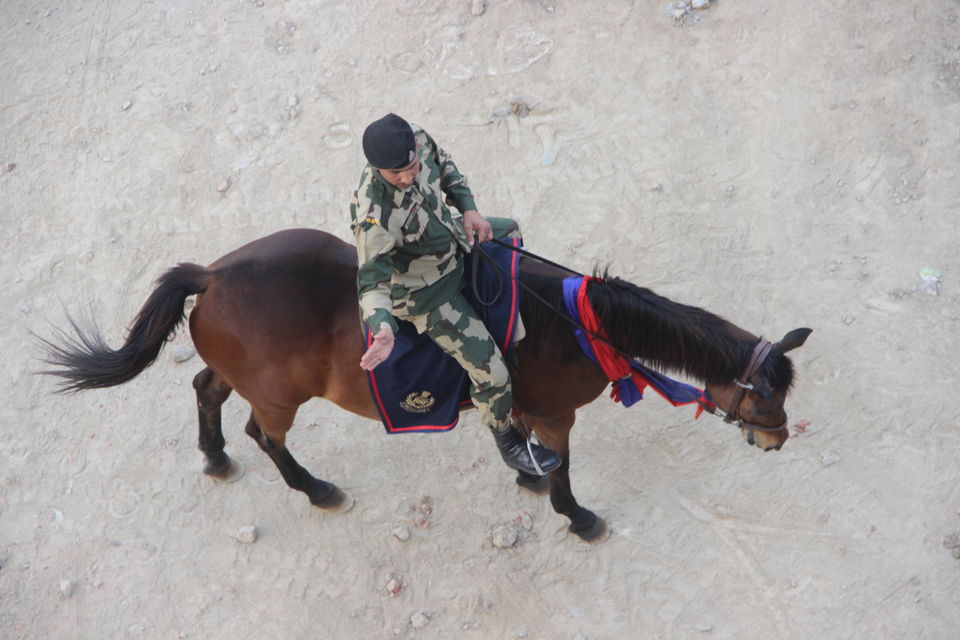 Well there was one last thing left to do as i told you we had hired innova, and impact of the ceremony left us energetic and active. So, we decided to pay visit to Golden Temple once again as Baisakhi day was over a day prior and we were almost over with our shopping as well, the only thing which we digested so far was leaving Amritsar without seeking blessings of Guru Granth Sahib Ji. So, we asked our drivers to take us back to Golden Temple whereas rest of our staff was departed to Railways Stations/ Airport directly from Wagah Border. So, we went to Gurudwara, we stood in the que for about 2 hours, we paid respect to Guru Granth Sahib Ji and it was all mesmerizing to see how other payees were standing in the que and humming satnam waheguru ji left you with so positive energy and the chilled vibes of Holy Sarovar makes you feel rejuvenated. On that particular moment nothing came in my mind except to feel the presence of each and every single air content filling your body with miraculous power. We could not have a Langar Prasad due to shortage of time and quickly had our dinner outside after darshan and moved in our innova towards our sweet home.
Conclude: Apart from our busy and hectic meeting sessions, fun filled cocktail dinner, finale episode, a paid respect to Harminder Sahib, colorful and lively phulkaari dupattas, unique patterned Punjabi Jutties, Home made papad and vadiya, Kesar & do bhravas ka dhaabha and non veg for food lovers, Sense of belonging in people, Amritsar has lot more other things to explore which i am sure will be done by me on my personal trip which Babaji will decide for me.