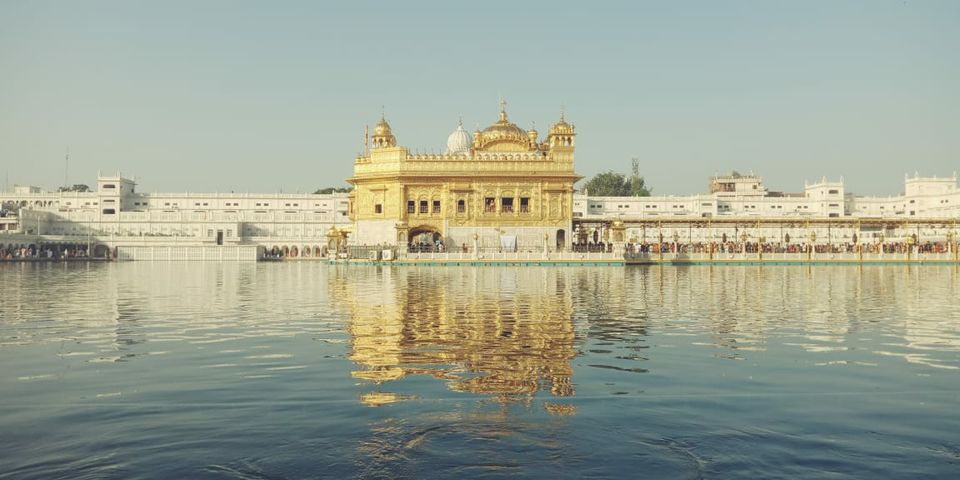 "The Golden Temple's Glory"
My first ever visit at the Golden Temple (Suvarn Mandir). Streets bustle with markets, people jostling for space and the aroma of food is wafting everywhere. Amritsar is a town that has won the hearts of many.
Just a single word, "Heaven".
The moment I stepped in, this is a place of immense exquisiteness and magnificent serenity. The architecture of the temple is artistic and with a dome gilded with 750 kgs of gold.
Pictures can express only a few percentages of real beauty. The place has various shades, different scenarios at any time during the whole day, especially at night.
My barefoot echoing on the chilled marble floors, air mixed with live chanting coming from the temple. Experience continuous spiritual chanting with meditation was detoxification I had, the stillness of the water, and the thousands of people providing service for nothing in return.
Langar is a 24-hour open kitchen and the food is free to all guests without any discrimination. You can donate a small sum of course. The entire kitchen is run by volunteers who work in shifts and anyone can be a part of this team. I am proud that I contributed my time.
The Hospitality is Standard!
In the culinary, Chole kulcha at local Dhaba is a bomb!
Hopefully will make a trip again soon!
Satnam Shree!
Waheguru Ji ka Khalsa, Waheguru Ji ki Fateh!
#tripotocommunity #mydiscovery #besttravel #india #travelindia #realindia #tripoto #tripototravel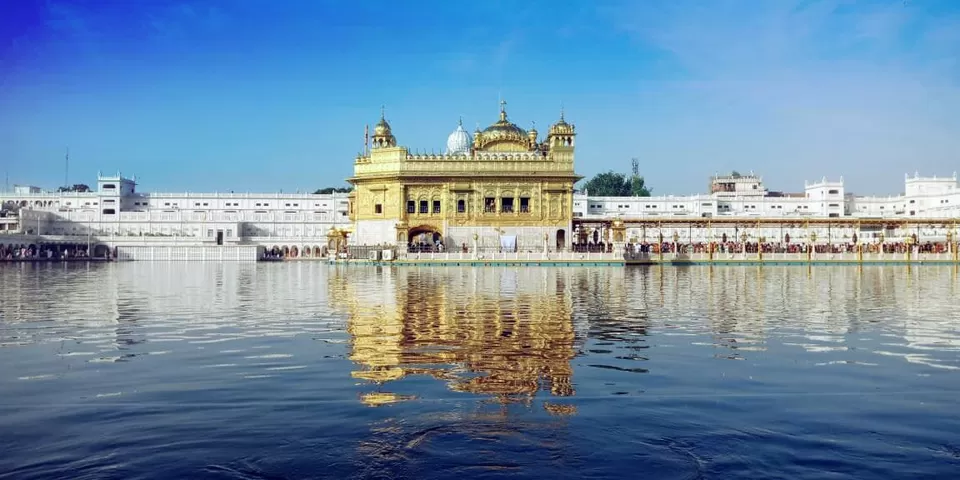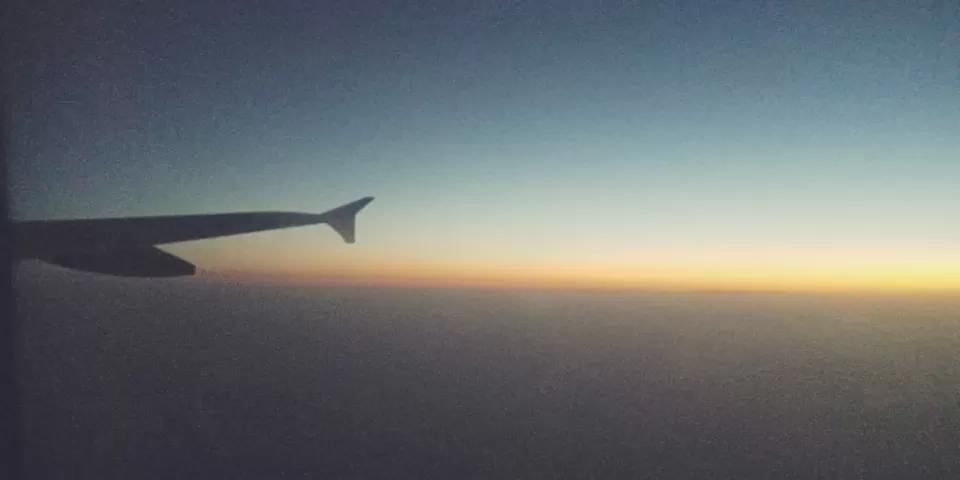 "Standing on Wagah : Borderless Cheers"
As our skin shrivel and sweat drips, the Indo-Pakistan soldiers have it worse with their thick, pressed uniforms and ostentatiously colourful headgear. Yes! I had beed to WAGAH BORDER!
The rush of pride and patriotism impulse that echoed at the Wagah Border was felt by everybody present their, binding them together in the "Wagah-Bond".
As I left the place, i found myself amidst the cheers that were no deafening.
"Sometimes all our solus need is a little bit of chaos."
#tripotocommunity #mydiscovery #besttravel #india #travelindia #realindia #tripoto #tripototravel