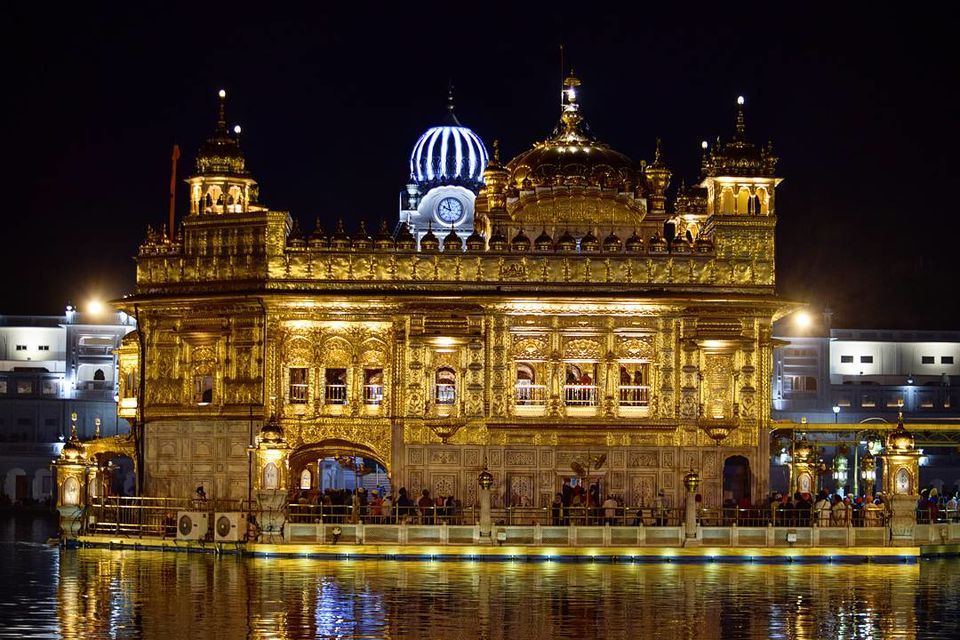 I have always loved traveling to places that offer divine ambiance and a connection to History and Art and Culture. A place where you can experience the bonding with culture.
So, this year I got the chance to visit one of the very important places in our country in terms of Historical background, the golden city of Amritsar. This was my first trip out of the State of Maharashtra with my friends. And we were all so excited to travel to such an amazing place.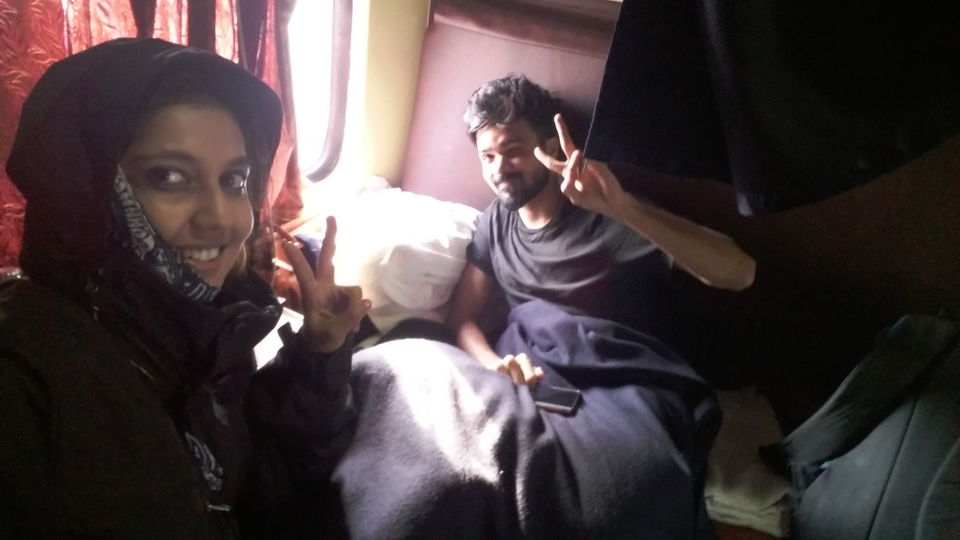 The city of Amritsar is very crowded with the local population and tourists as well. This is all round the year, hence it is a bit difficult to find a good place for accommodation if you arrive without pre-bookings.
And also being a 'just pass-out' student we were all on a tight budget. But by God's grace, we were lucky enough to find a decent place to stay and that too at an affordable price.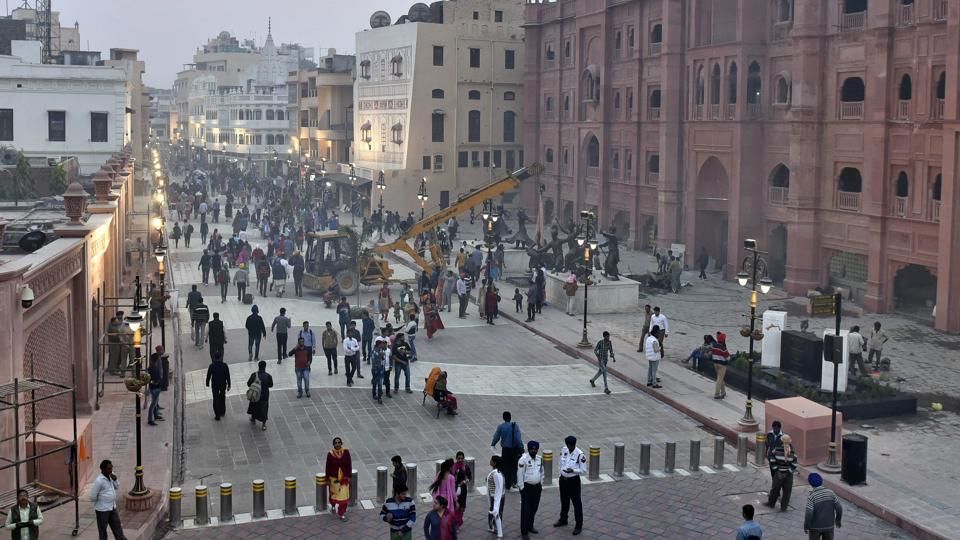 How to Reach
By Train- Take a train to Amritsar Station. (We travelled from Mumbai in 'Paschim Express'). From the Station you can easily get a cab or a Rikshaw. It is just 3 km away from the railway station.
By Air- You can take a flight to Sri Guru Ram Dass Jee International airport of Amritsar. From there you can take a cab to the property.
About the Property
Location
A place specially designed for Backpackers and nomads. WOW BACKPACKERS Hostel is situated in Old Amritsar region amidst the Old Punjabi style buildings. The famous 'GOLDEN TEMPLE' is just about 5-7 mins walk from The Backpackers Hostel. Which is a boon, because then you can visit the Gurudwara any time you want to. This place is also surrounded with local market where you can go shopping.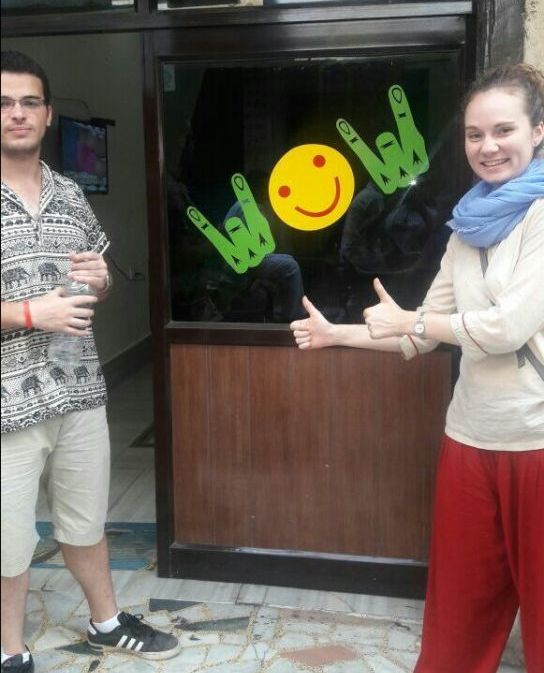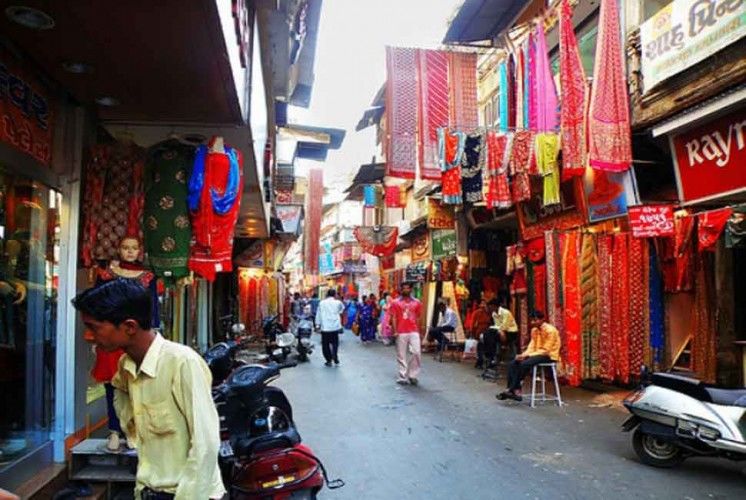 Interior
The Wow Backpackers Hostel has an interior which gives you a feeling of a True Traveler. The walls of the cabin are well painted with various attractive graphics.
Also there is a small Common room where you can sit and have fun with your friends and other travelers. You can play Chess or Carrom too. There are a number of good books you can read if you don't feel like playing. The environment is very jolly and relaxing.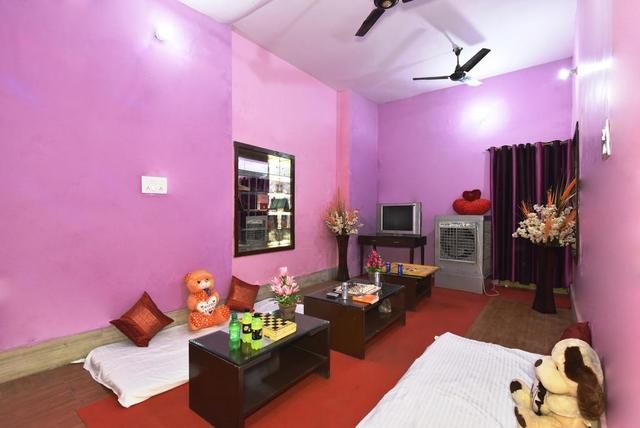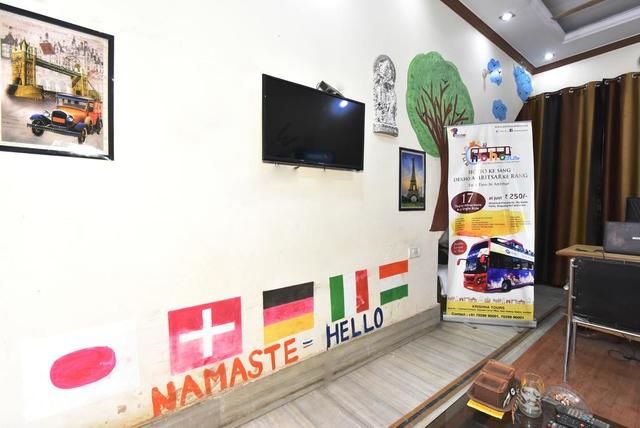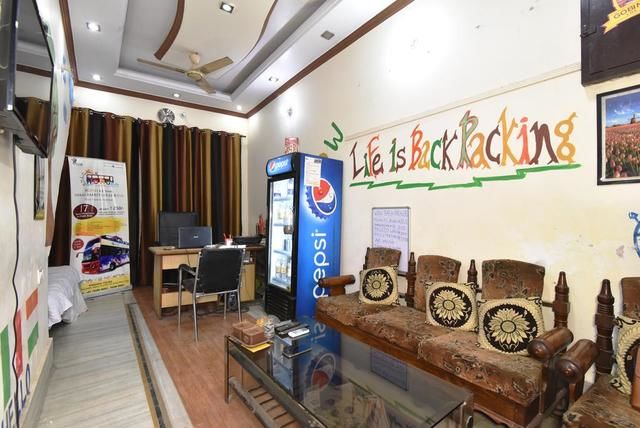 Rooms
Wow Backpackers Hostel is not really a Hostel, it provides 3 types of rooms with optional Air Conditioning.
1. Budget Double Room
2. Bunk Bed in mixed Dormitory Room
3. Deluxe Quadruple Room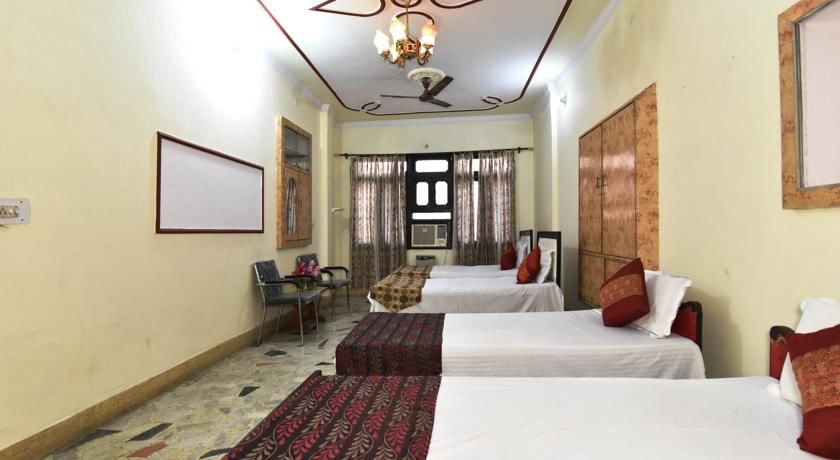 As were 4 friends traveling so we booked a Delux Quadruple Room with an A.C service. Even though being a quadruple room, the rooms are very comfortable and spacious. They also provide you with clean and cosy blankets. There are wooden cupboards to arrange all your luggage and stuff. The lights of the small chandelier creates a warm ambiance in the room. A perfect place to spend your quality time in a budget.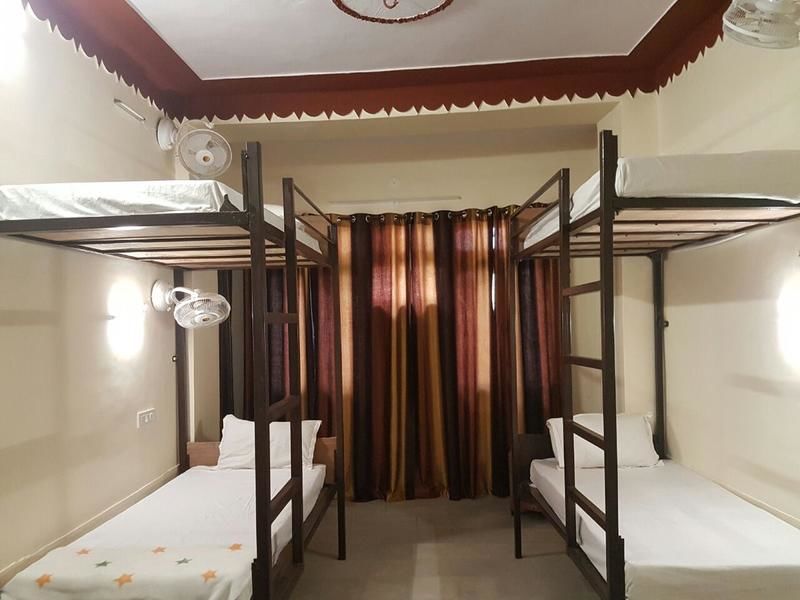 If you are a solo traveler don't worry, Wow Backpackers Hostel has a Dormitory with bunk beds, where you can share your room with other travelers from around the world. Living with them and learning about their culture and travel plans and sharing yours. Who knows, you can make new friends here.
And if you are traveling as a couple you can also book a budget double room.
Don't even worry about the cleanliness, because it is taken care of very well by the staff, may it be the rooms or the washrooms.
Food
Wow Backpacker has its own small kitchen with all the essentials needed for cooking. A gas, refrigerator, and utensils. You can cook noodles, or an omelette, tea, coffee etc like a perfect hosteler. If you want a stomach full delicious Punjabi meal, there are various restaurants near the property.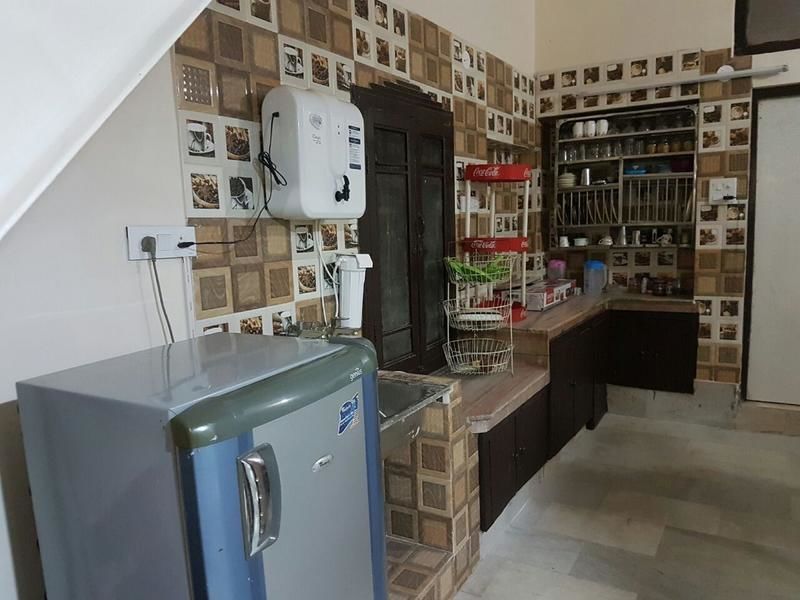 The staff is also very warm welcoming, friendly and helpful. They will guide you anytime for anything.
Places to Visit
1. Golden Temple
A 5 mins walk from Wow Backpackers Hostel is the famous 'Golden Temple' which is the most popular pilgrim. The view is so beautiful and magnificent at night that it enchanting to your mind and soul.
2. Jallianwala Bagh
This place has an important significance in the Indian History. A tragic event of ' The Jallianwala Bagh Massacre' took place here while the rule of Britishers. A place to pay your condolences to the Martyrs.
3. Wagha Border
Wagha border is the border between India and Pakistan. This place is a must visit to see the extraordinary performances of our BSF jawans. The environment here is full of patriotism and enthusiasm from both sides.
If you are travelling to Amritsar and are on a strict budget, but you really want to make your trip a memorable one, don't forget to book your stay at the Wow Backpackers Hostel.