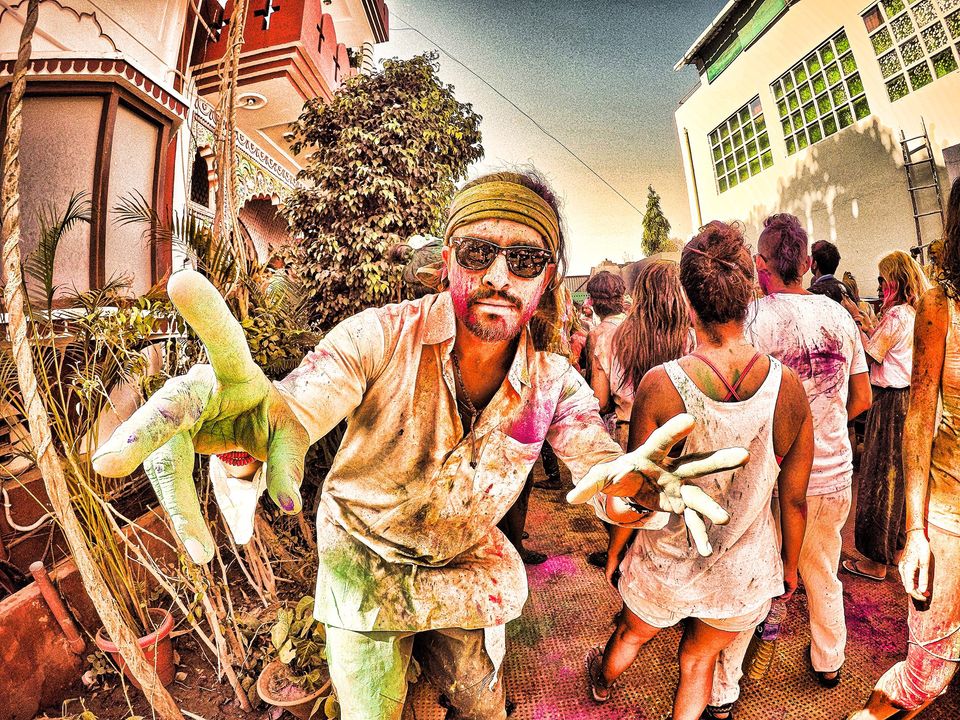 A bright and brilliant hostel in Pushkar, The Madpackers has been voted the best hostel in India by Hostelworld. The property describes itself as a place where "Travel meets Art meets Culture meets Yoga meets Music meets Emotion meets Madness." All in all, as the name suggests, it is a perfect accommodation option for whimsical travellers who step out in the world to explore its most vibrant, adventurous and artistic side.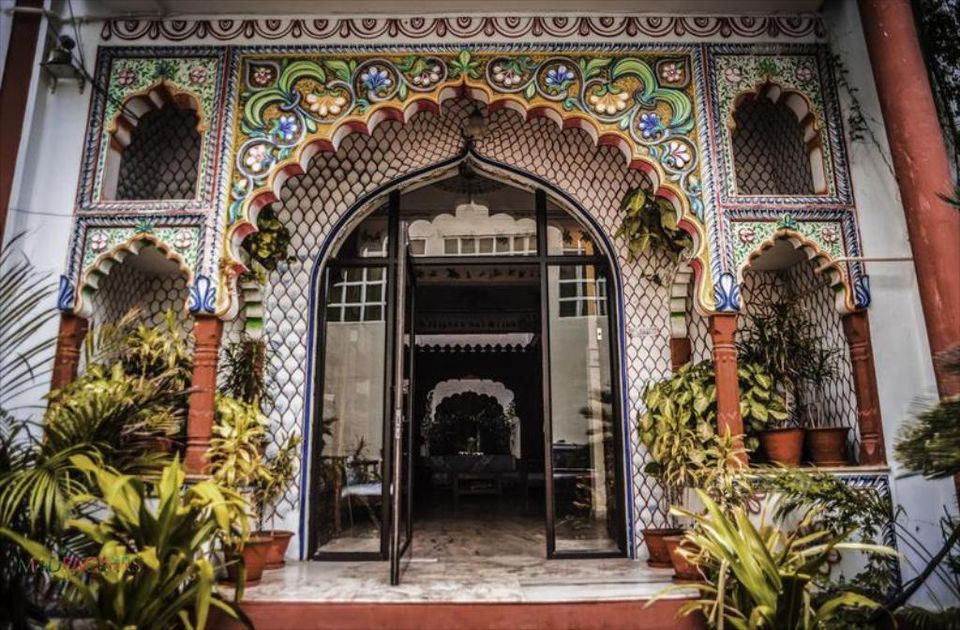 Where
Kishan Palace, Choti Basti, Panch Kund Road
Ideal for
Travellers looking for property in top-notch location with vibrant interior and fun-filled stay.
About Property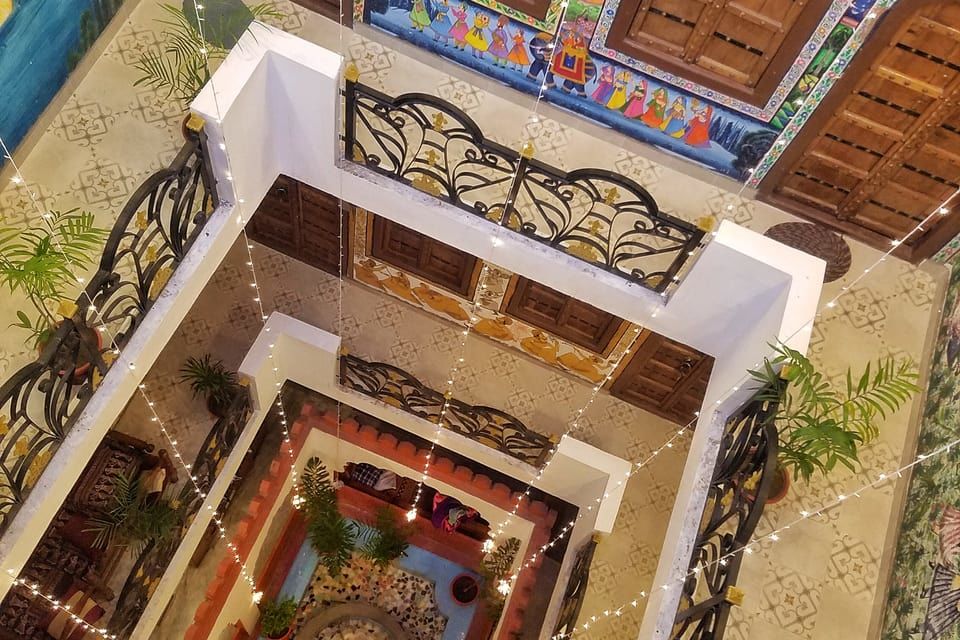 Located in a plush location in Pushkar, the property has many many popular tourist attractions around it. The Madpackers is a perfect combination of royal and rustic, modern and medieval. This property is a hot favourite among couples looking for a clean and comfortable place to stay in the city. Its onsite restaurant serves delicious Indian cuisine while there are plenty of other options to explore. Located in Pushkar, 8 km from Ajmer, The Madpackers features air-conditioned rooms with free WiFi throughout the property.
Accommodates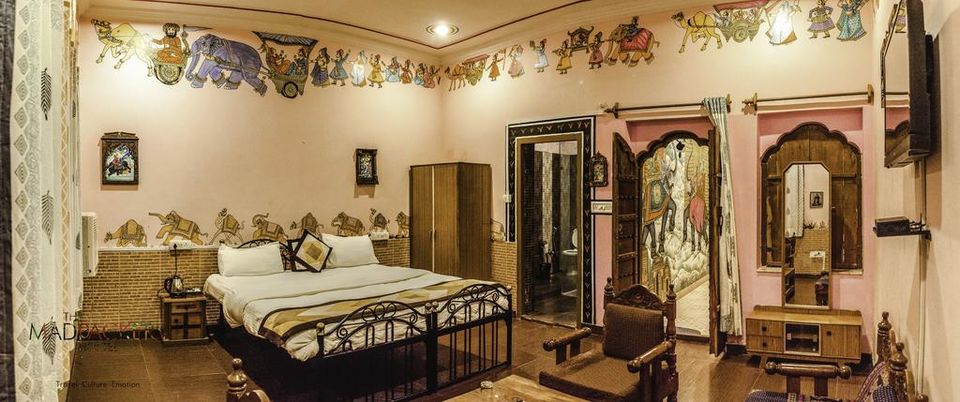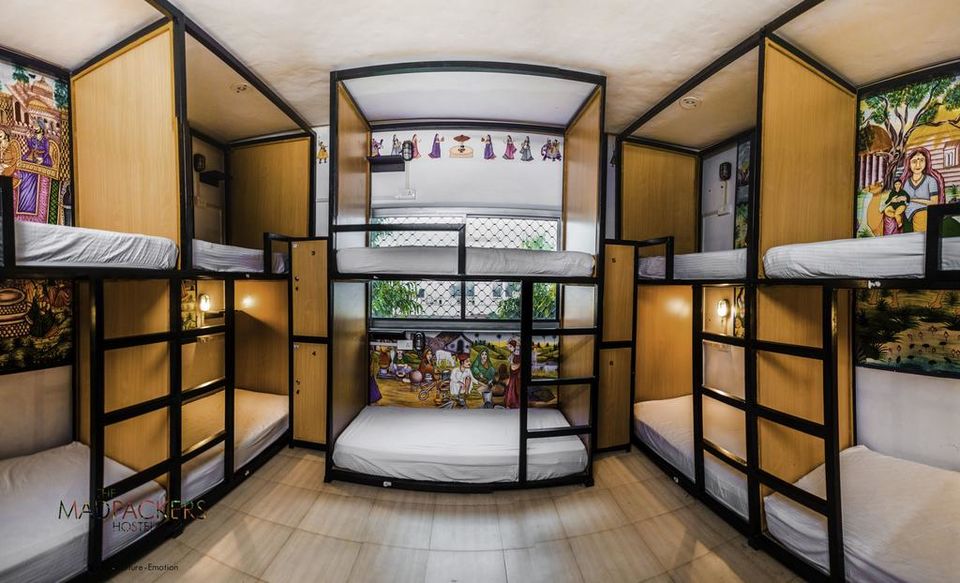 The Madpackers has various accommodation options for every kind of requirement. They feature 6-Bed Mixed Dormitory Rooms and 4-Bed Mixed Dormitory Rooms for solo travellers or groups. Their Deluxe Double Rooms and Superior Double Rooms are perfect for couples. They have 3 terraces divided into a lounge area, rooftop cafe and a yoga/camping terrace. Unlimited and free breakfast is promised with unending fun.
Price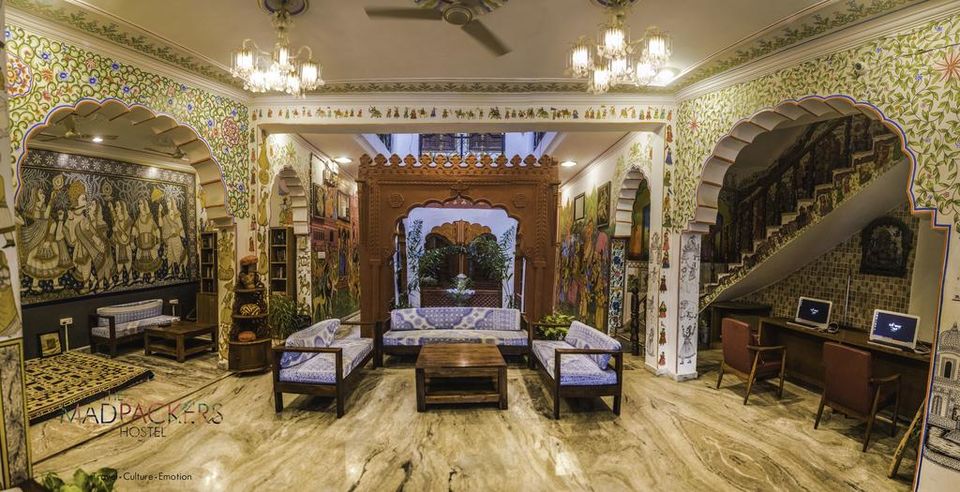 Deluxe Double Room costs ₹2,499/night, and Superior Double Room costs ₹2,542/night. Bed in 10-Bed Mixed Dormitory Room costs ₹449, Bed in 8-Bed Mixed Dormitory Room costs ₹499, Bed in 6-Bed Mixed Dormitory Room costs ₹549, Bed in 6-Bed Female Dormitory Room and Bed in 4-Bed Mixed Dormitory Roomcosts ₹649 per bed.
Things to do
One of the most prominent lakes in Pushkar, the Pushkar Lake is of great religious importance for followers of Hindu religion. The lake is dotted with numerous sacred temples and Ghats that draw pilgrims from across the country. A visit to this lake promises both spiritual detox and great views.
Situated near Pushkar Lake, the Brahmaji Temple is among the very few temples dedicated to the Hindu creator-god Brahma. This is one of the most prominent among all Bramha temples and has interesting legends connected to it. The exquisite architecture of this temple includes a remarkable pinnacle in red. A bird symbol in the temple is linked to mythology and womanhood.
When in Pushkar, camel safari is a must! You cannot afford to miss this simple yet fulfilling experience of riding on a camel while admiring the sand dunes and brilliant architecture of the city.
About Pushkar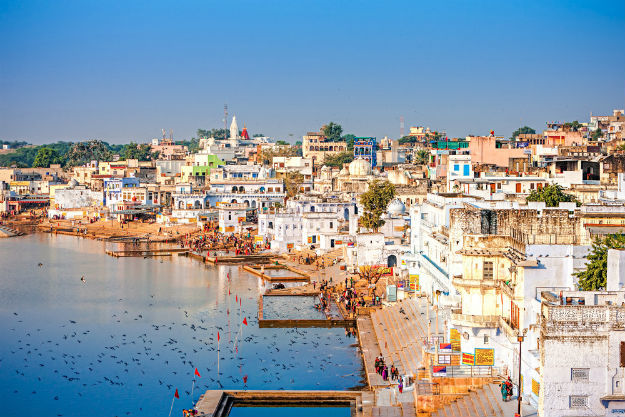 Backpackers from across the world throng to the city to relax and revive in the peaceful surroundings. Considering the huge influx of young generation travellers, couples, foreign nationals and energetic groups, the city invited a number of hostels to offer comfortable and affordable stay to its guests. While hotels and resorts are a good choice for a royal stay, there is no other way to touch the rustic charm of the city than staying in a hostel with a bunch of travel geeks.
Have you ever been to Pushkar? Share your travel experiences with Tripoto community here. If you have not visited the city yet, it's time to plan a trip now.