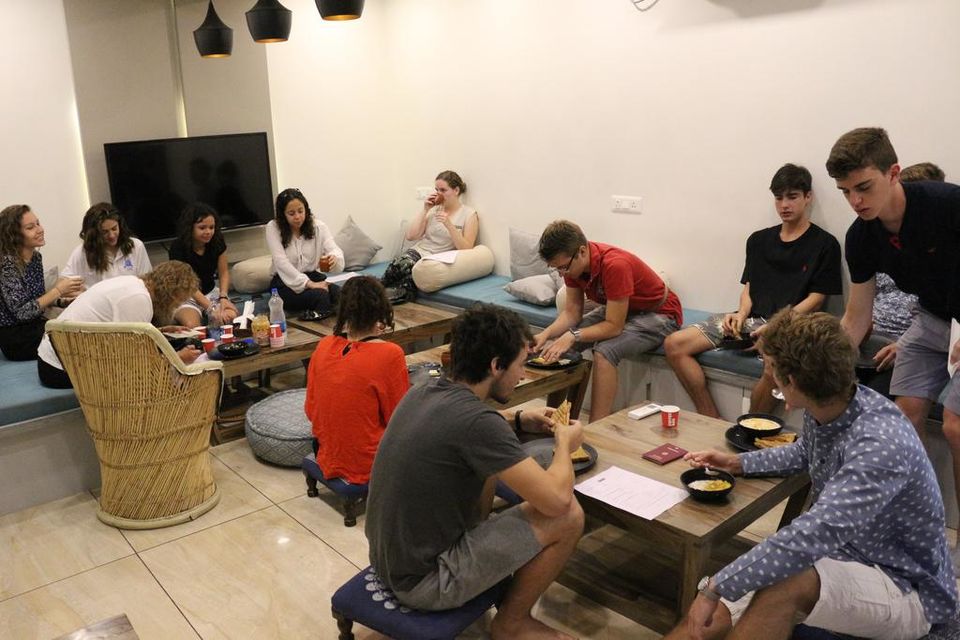 Jaipur is all about flamboyant resorts, magnificent havelis, and mega-structure forts that makes it an obvious favourite among tourists. Are you someone who craves these Jaipuri specialities but are scared to spend exorbitant amounts of money just on accommodation? Don't you worry, we've got a crazy plan for you! The hostel culture has caught up even in our dearest Pink City, making trips to Jaipur cheaper, convenient and much more exciting! This latest trend appeals to travellers not just because it is cost-effective, but also because it breaks the restrictive decorum of hotels and opens up interaction with tourists from all over the world. Here are the best hostels in Jaipur that will make your weekend break to the Pink City even more special.
1. Zostel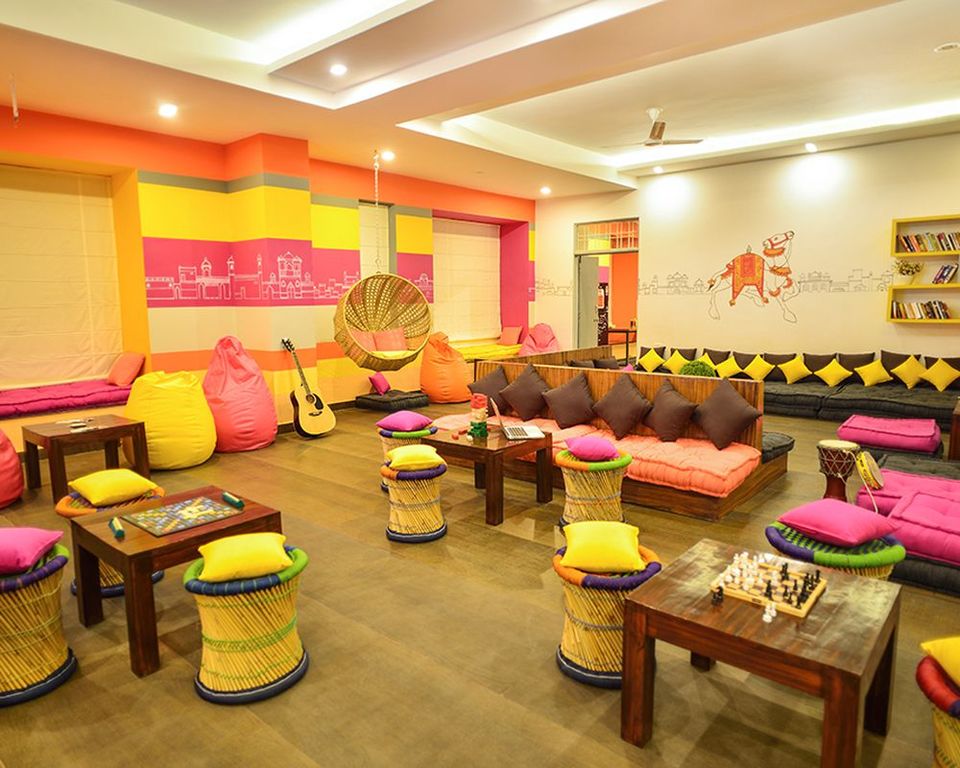 Located right in the middle of the walled city, Zostel is located at close proximity to Jaipur's most significant monuments, City Palace, Hawa Mahal and Jantar Mantar.
The Wow Factor: Zostel is bedazzled with bright walls and colourful decor which echoes the zestful spirit of Jaipur. Every corner of Zostel is decorated with Rajasthani prints and designs in order to give you a Jaipuri feel. The common room is the main attraction of Zostel where numerous board games, guitar and cards are laid out to keep guests engaged. The lounge also has a quiet space, coupled with a library with a rich collection of books.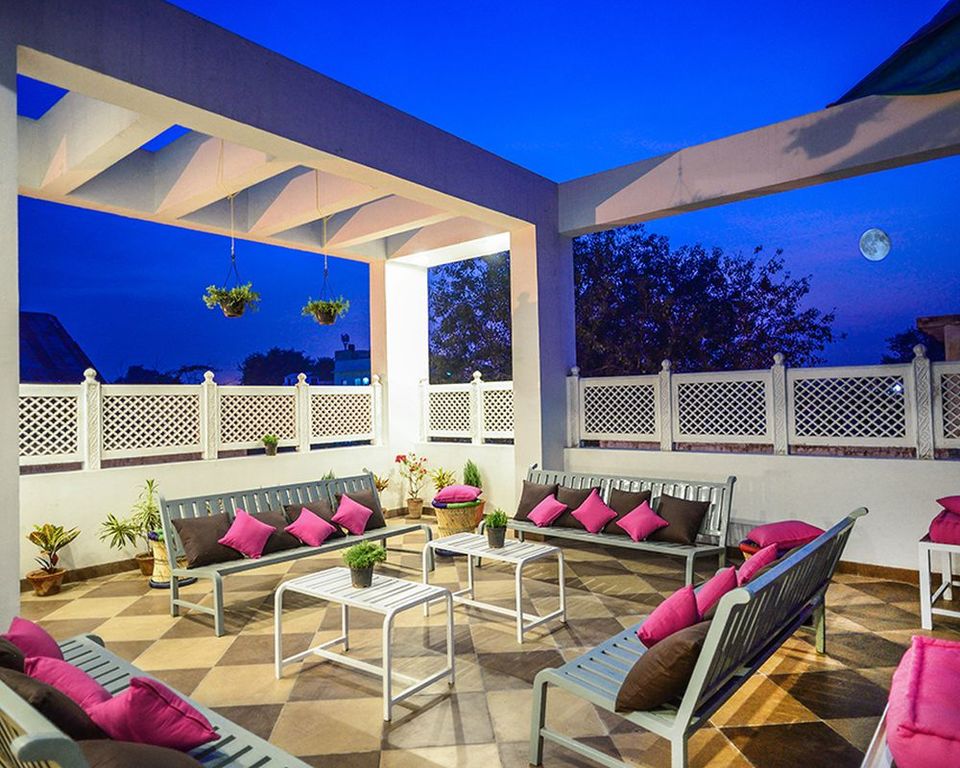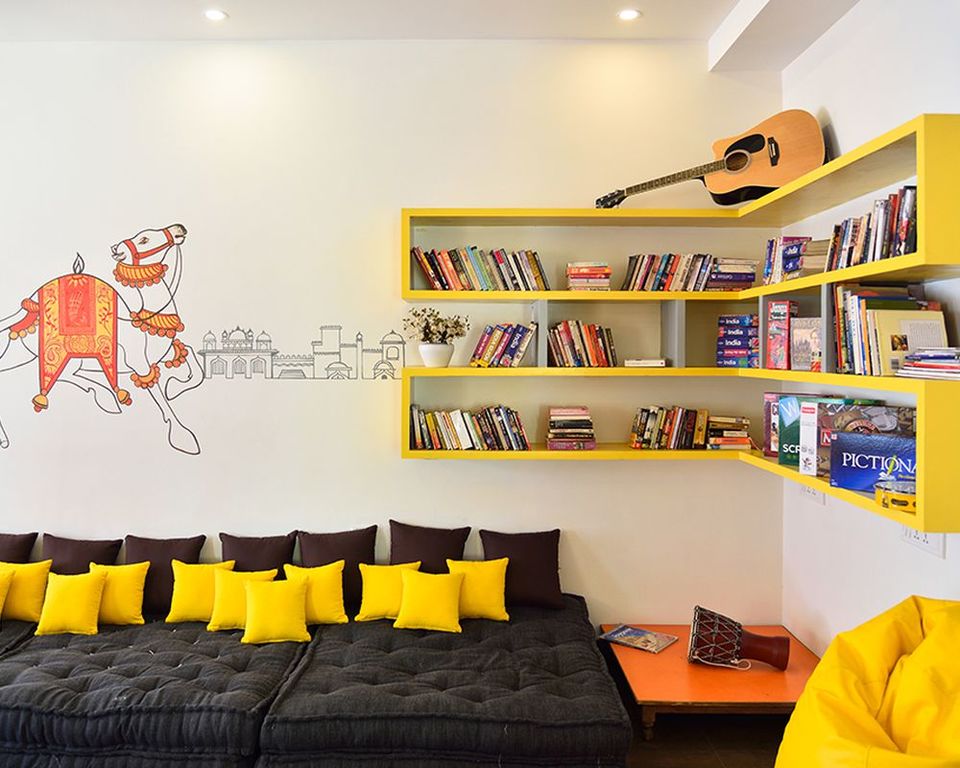 The Bunkers: There are several segments that the rooms are divided into. You can choose from 4/8 bed mixed dorm, 6 bed Mixed/Female dorm, or a deluxe private room.
Cost: A bed/room will cost you anywhere between Rs. 449 - Rs. 1,680 (exclusive of tax)
Contact Details: 85-A, Rajamal Ka Talab, Icici Bank Building, Chandi ki Taksal, Opposite Tourist Police Station, Jaipur || 011 3958 9005
2. Blue Beds- Backpackers Hostel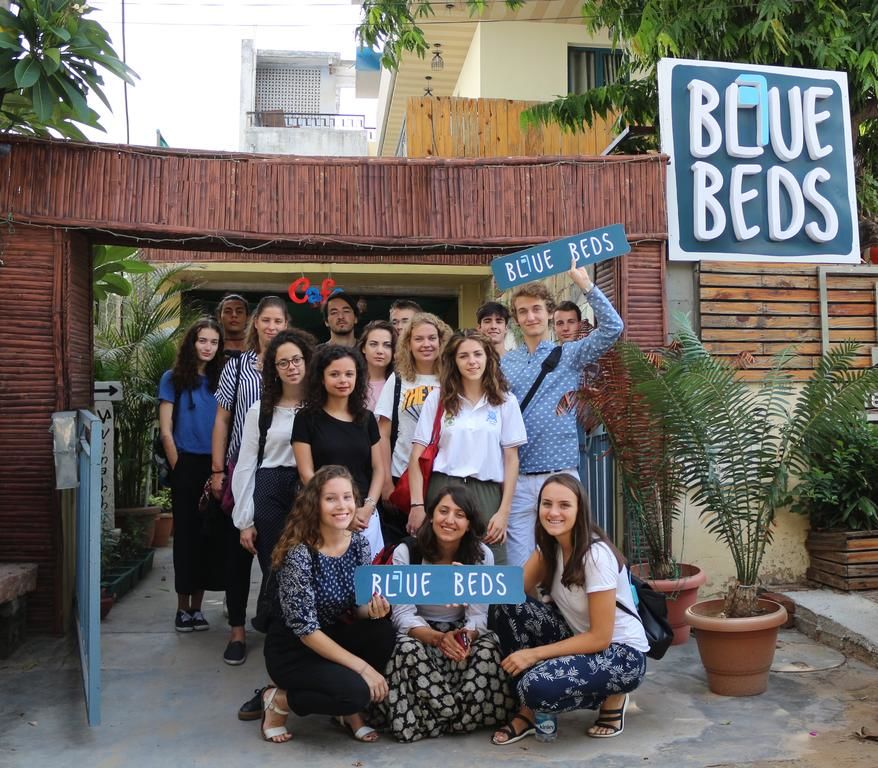 Nestled in the quiet and posh colony of C-Scheme, Blue Beds is an affordable luxury, made keeping in mind the needs of all tourists. It is clean, secure and equipped with all modern amenities to make your stay perfect.
The Wow Factor: Blue Beds is a design-led hostel whose very name addresses the blue-blooded traveller. Blue Bed Hostel offers high-end interiors that are minimalist, yet aesthetic. Like most hostels, the common lounge is the major attraction of Blue Bed. One can hire bicycles from the hostel, enjoy at their in-house cafe and also make use of the efficient travel desk at the hostel.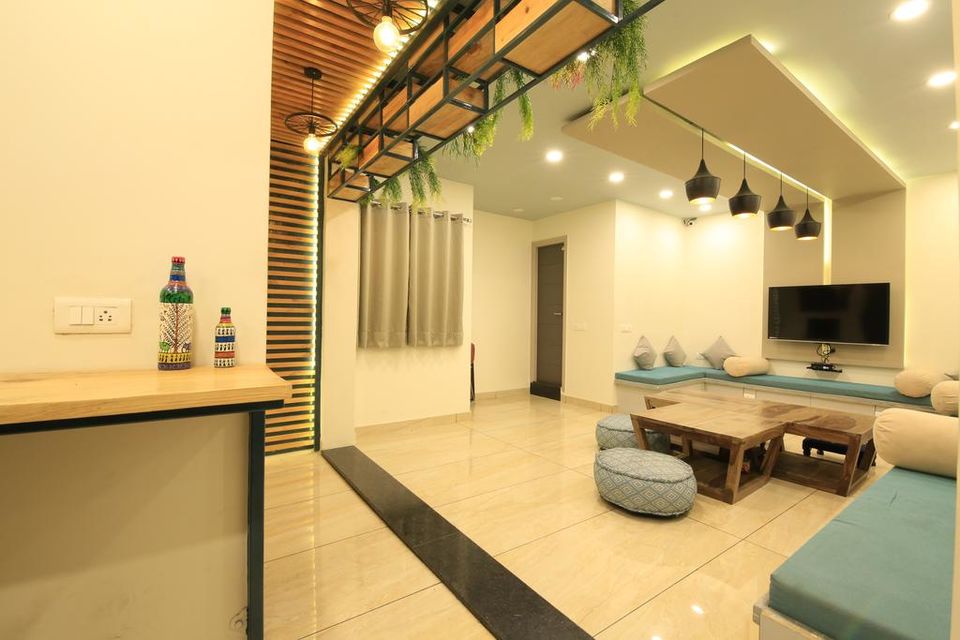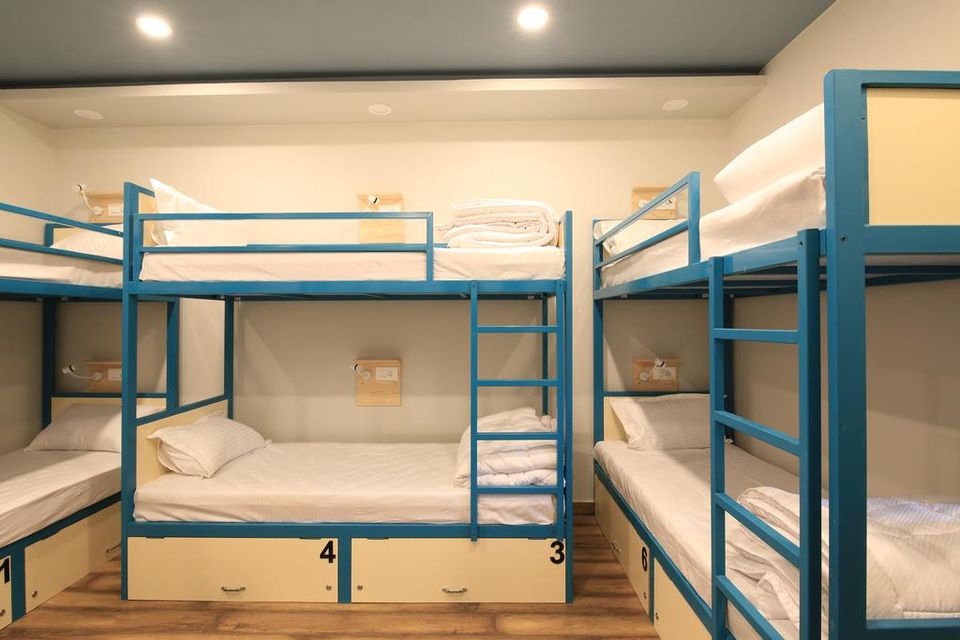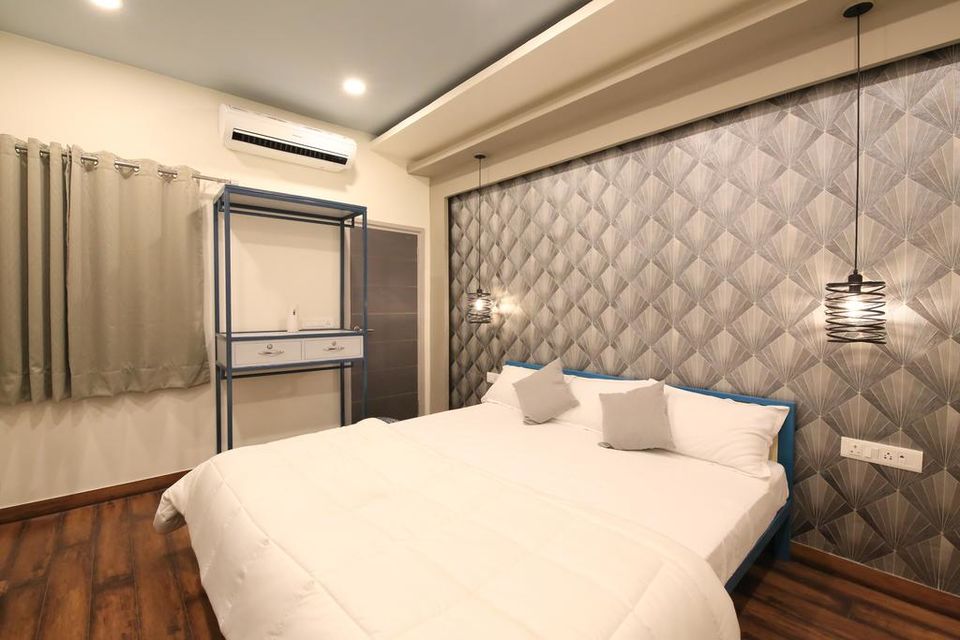 The Bunkers: Options available to you are 4/5 beds mixed dormitory, 6 bed female dormitory and queen bed with balcony.
Cost: A bed at the hostel will cost you anywhere between Rs. 445 - Rs. 1,880 (with some rooms, breakfast is included in this cost)
Contact Details: B-16, First Floor, Bhawani Singh Rd, Durgadas Colony, C Scheme, Ashok Nagar, Jaipur || 011 3958 9005
3. Moustache Hostel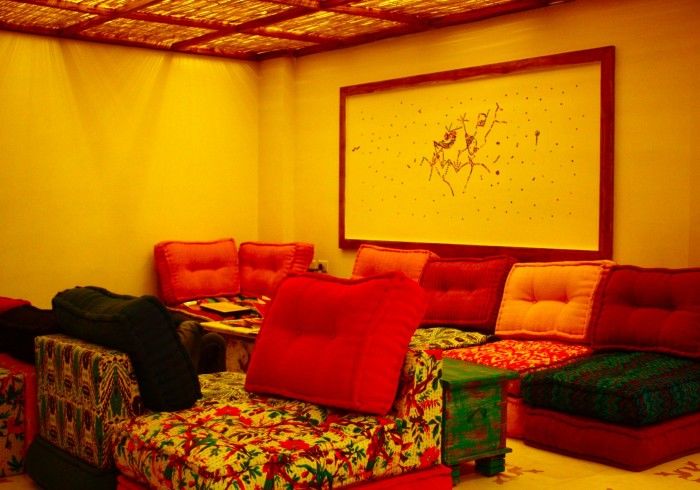 An exclusive boutique hostel that is tailor-made especially for the international backpacker. True to the ambience of Jaipur, the interiors of Moustache are embellished with mirror work and floral prints that are sure to brighten up your mood.
The Wow Factor: The hostel organises special heritage walks around the city, so you can simply revel in the city with your roommates! The hostel also hosts tea-making classes which have been a big hit among travellers! If you're a chai expert, you can even volunteer to teach. Moreover, there are yoga sessions where you can walk in, practice and even learn guided yoga. If you're staying in to relax by yourself, you can also join the in-house movie nights that are organised at the hostel.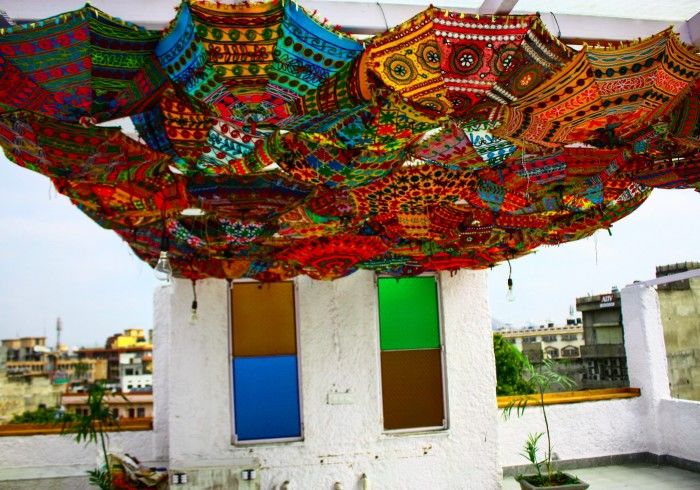 The Bunkers: One can choose from 6/4 bed mixed/female ACon-AC and an AC private room that are comfortable and equipped with all amenities you may need.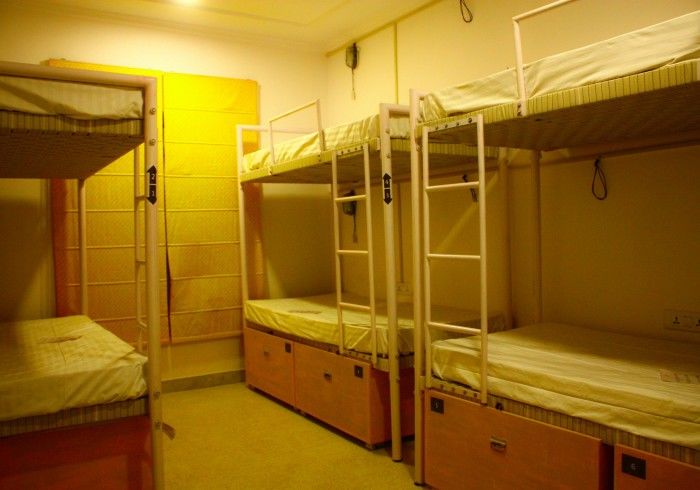 Cost: A bed at Moustache will cost you around Rs. 250 - Rs. 2,000 exclusive of taxes.
Contact Details: 7, Park House, Near Ganpati Plaza, Mirza Ismail Rd, Jaipur || 0141 403 4419
4. CrashPad Hostotel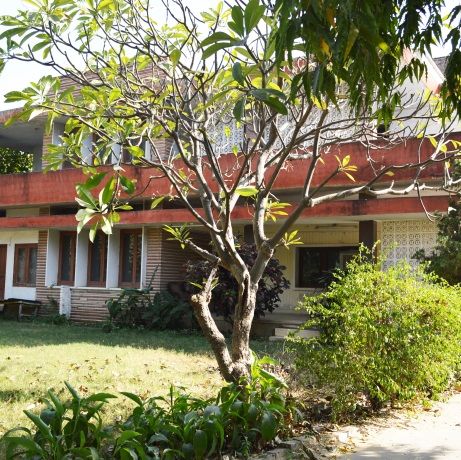 A hostotel that aims to give tourists and backpackers a safe haven while they find their feet amid the bubbling energy of the pink-city. At the same time, it is aesthetically pleasing so you feel right at home!
The Wow Factor: This hostotel will take you on a trip around India without even having to step out the house. Each room in the house is designed according to different cities in the country, making every corner picture-worthy. The next attraction of the hostel is its FESS ie. fully equipped self-serviced kitchen, open to all guests. Alongside, the hostel also has a well-equipped library that will teach you about India's rich culture and heritage, making you a more informed tourist as you stay on-the-go.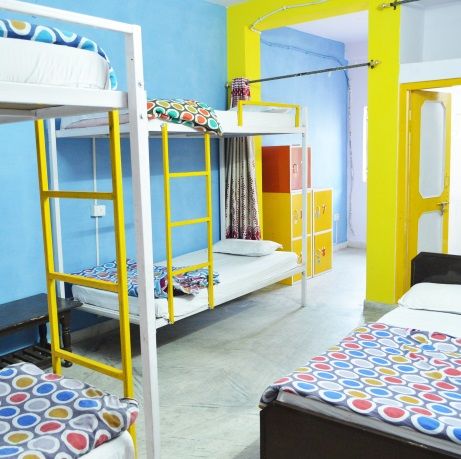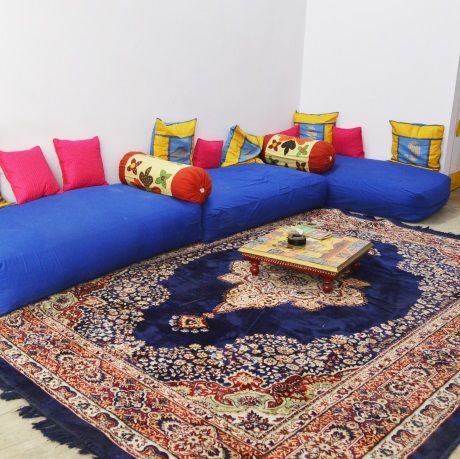 The Bunkers: One can choose from the beautiful 5/7 bed dorms.
Cost: These will cost you Rs, 250 - Rs. 300 inclusive of taxes!
Contact Details: B-20, Shiv Marg, Kanti Nagar, Bani Park, Jaipur || 094138 18411
5. Charpoi Beds and Bistro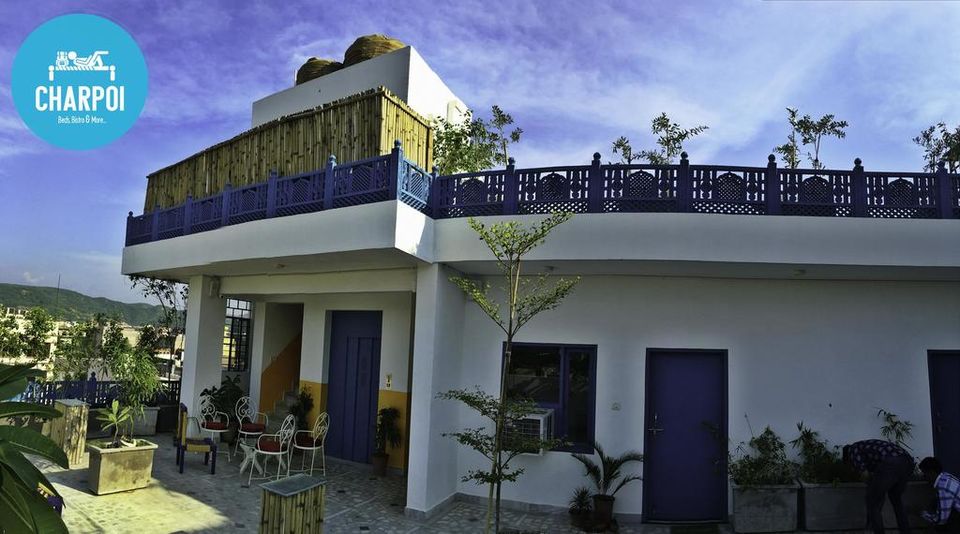 A hostel for the wanderers, a highlight of your stay at Charpoi will be the breathtaking views of the Jaipur cityscape and its surrounding hills. The hostel offers dormitories with bunk-beds that are ideal if you're on a tight budget.
The Wow Factor: The rooftop restaurant is considered excellent and overlooks a million city lights against the night sky. You can also soak in the warm afternoon sun, reading a book or interacting with locals and tourists. A little away from the main city of Jaipur, Charpoi is only about 2km from the Nahargarh, Jaigarh and Amber Fort. This prime location will compel you to hike/bike up to the forts, so get ready for an adventure!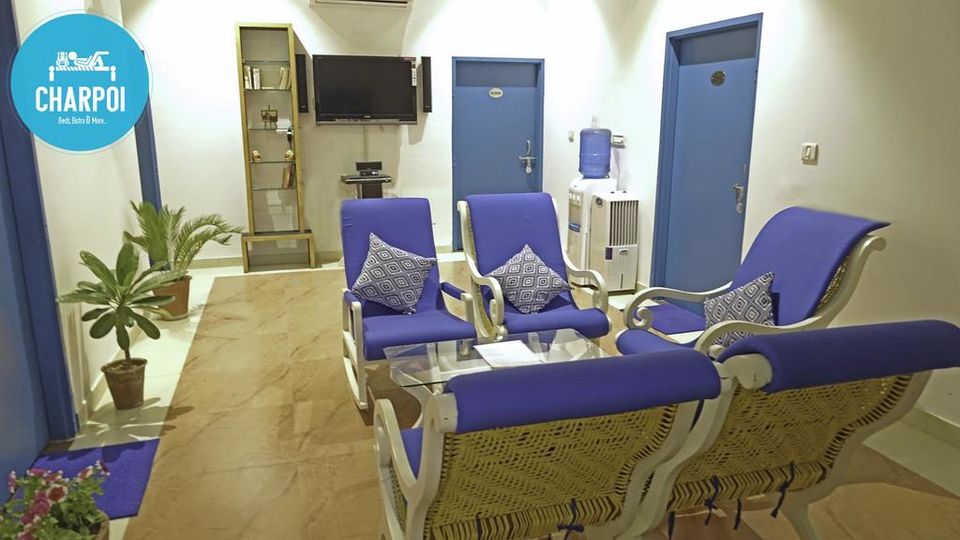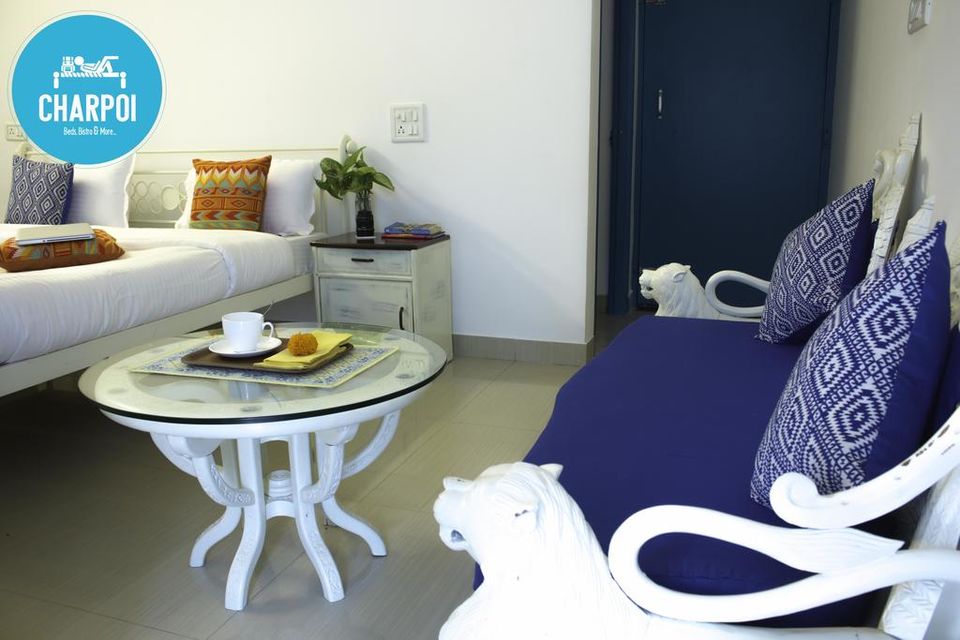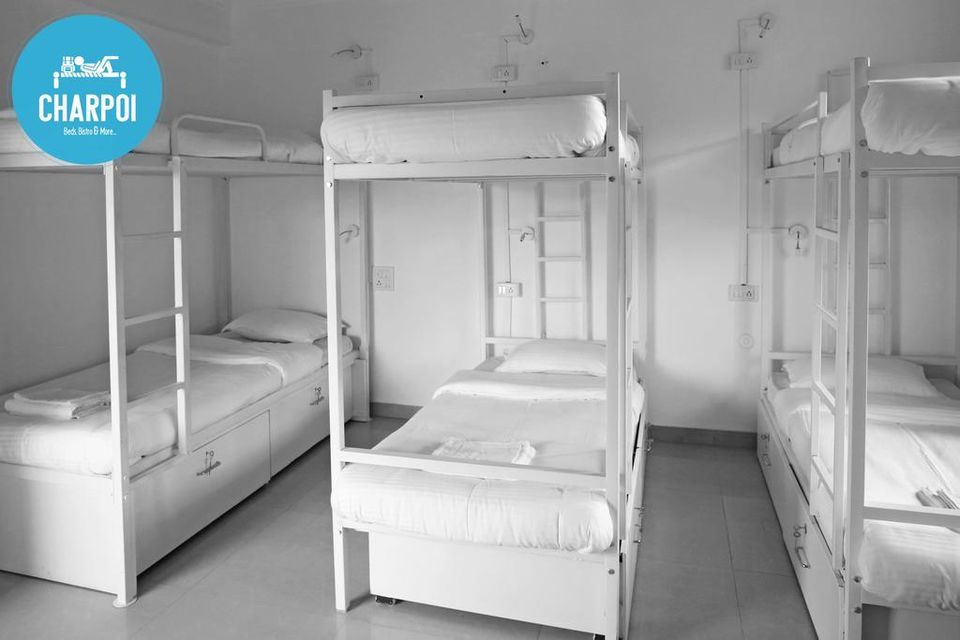 The Bunkers: 8 Bed Mixed dormitory for backpackers is available at Charpoi.
Cost: A bed in the dormitory will cost you Rs. 350 (exclusive of taxes) with breakfast included.
Contact Details: 16, Ganesh Colony, Near Gramin Police Lines (Opposite Jal Mahal), Amer Fort Road, Jaipur || 098290 69040
So next time, I'd suggest you to not spend your hard-earned money on boring hotels. Instead opt for an affordable stay at dormitories. Be assured that these dorms won't just give you a roof over your head, but also help you make friends and memories for life!
Been to other Hostels that are as cool as these ones? Share your experience with us HERE!
Frequent Searches Leading To This Page:-
Jaipur travel package, jaipur sightseeing tour package, jaipur hotel packages, jaipur day tour package, jaipur resorts package