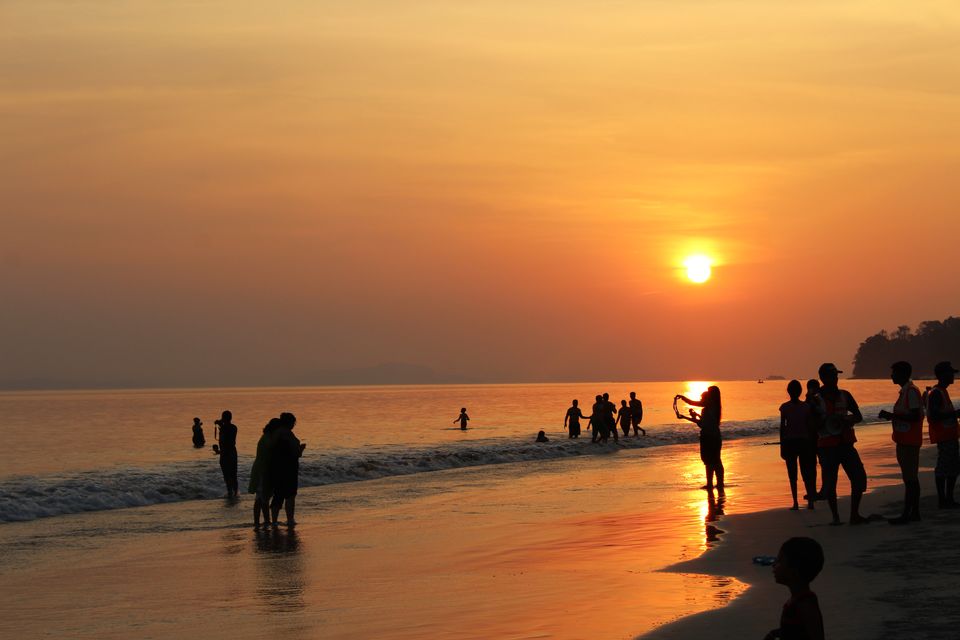 From its breathtaking scenic beauty to world's best beaches and islands, utmost serenity to the warm hospitality, Andaman and Nicobar Islands has everything you've been looking for in your dream destination! You name it and they have it! So, let's begin the journey, shall we?
It somehow had to top my list as experiencing a lovely evening at Asia's best beach was unarguably heavenly! Yes, you heard that right! Radhanagar beach is not just Asia's best but also stands amongst the World's top 10 best beaches. Once you go there, you'll fall in love with everything the place has to offer. It is absolutely isolated from all the chaos and worldly madness. It's all about white sand and crystal clear water. So serene, so beautiful!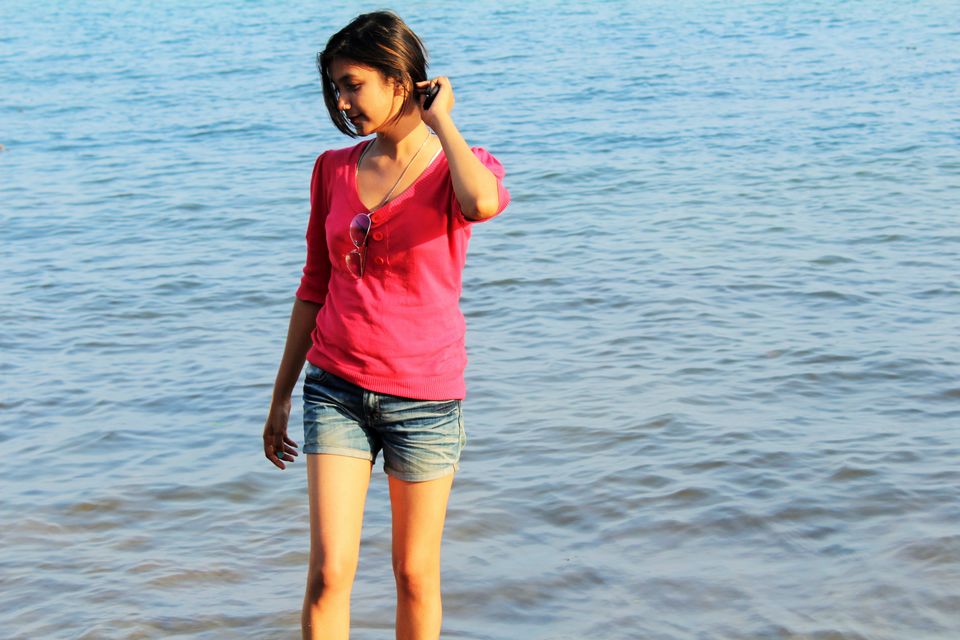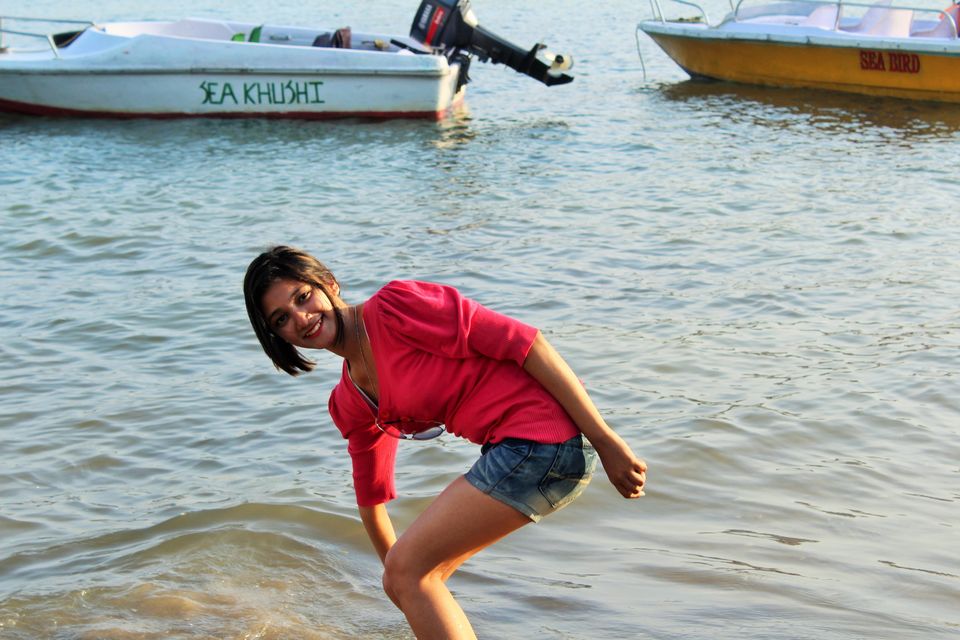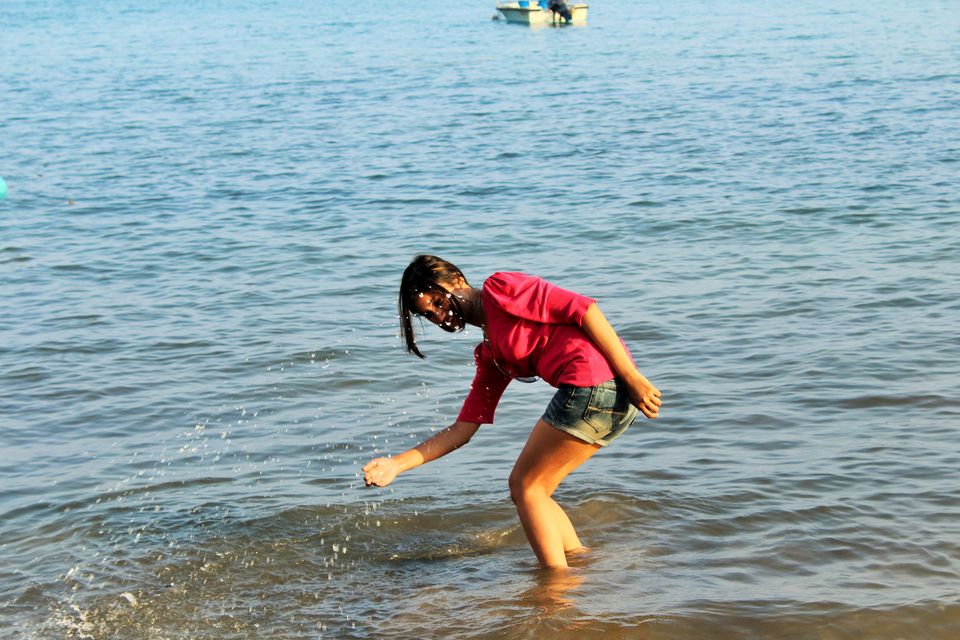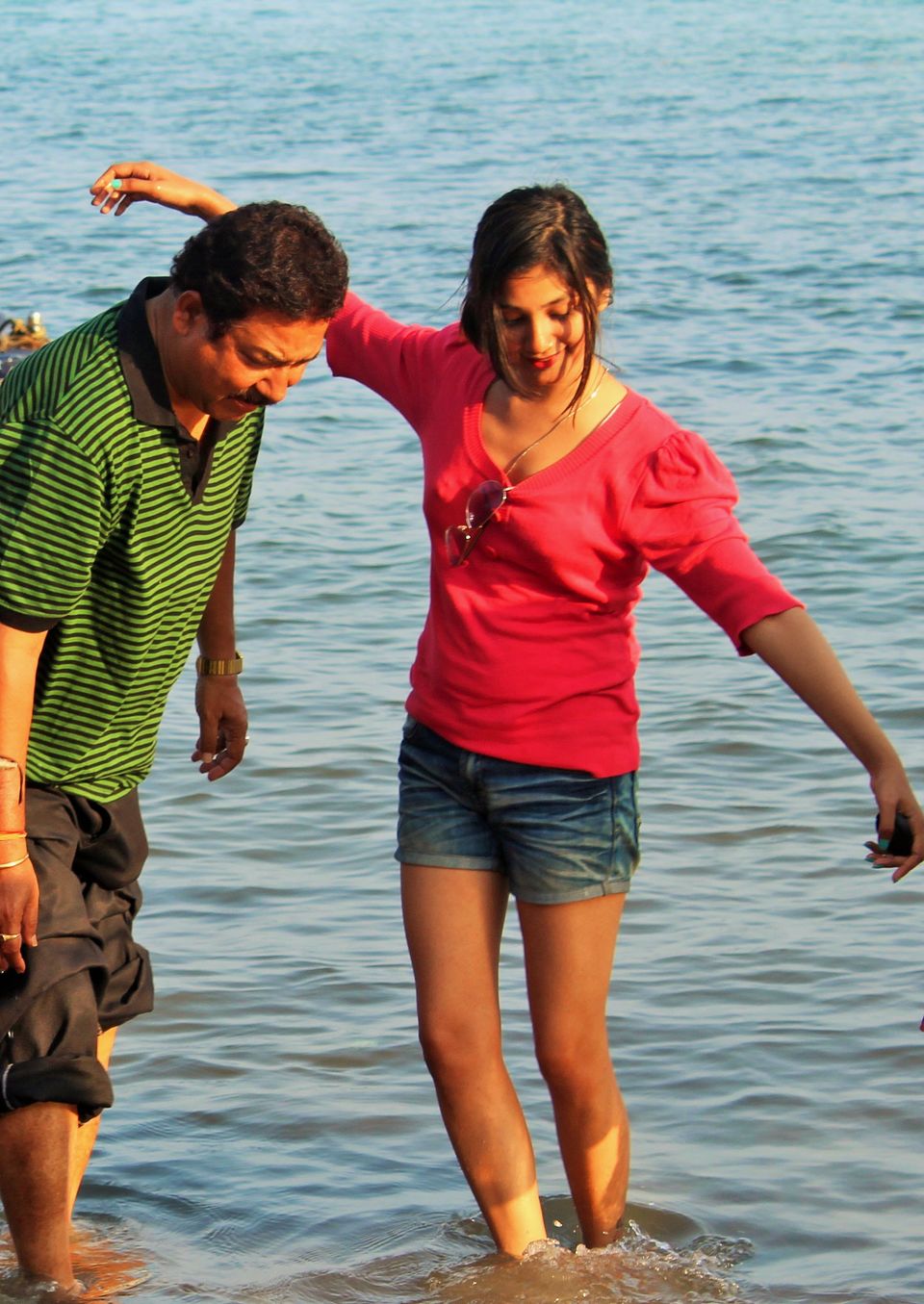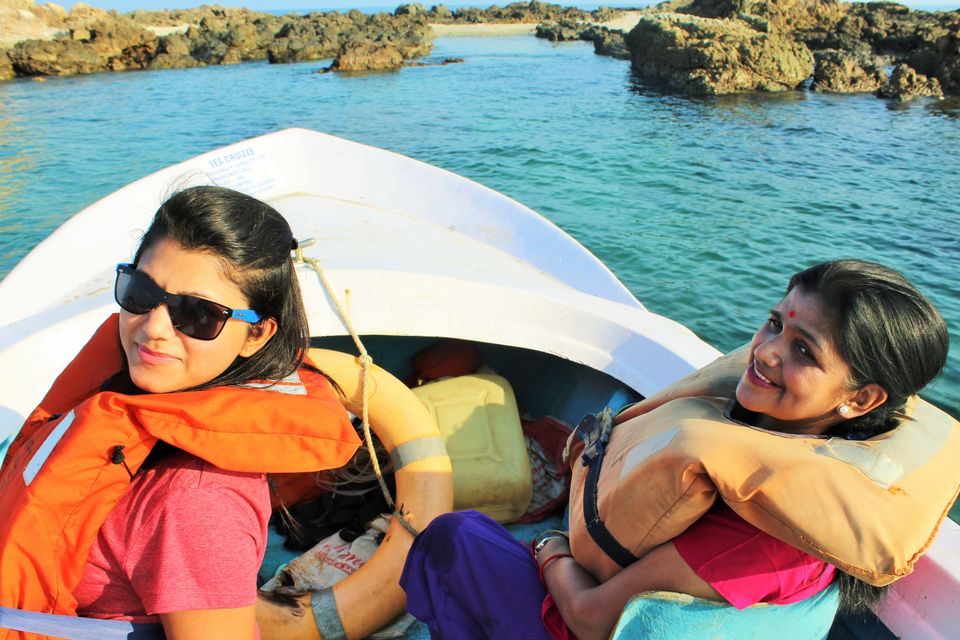 Watching the enthusiastic faces brim with joy as the subtle rays of the warm light fell on them made me smile! One can have a lovely time amidst the waves, bathe, laze around, take a small walk, or simply sit down to watch the sunset with their loved ones. Either way, it's going to soothe your jaded senses and give you innumerable beautiful memories to cherish for a lifetime!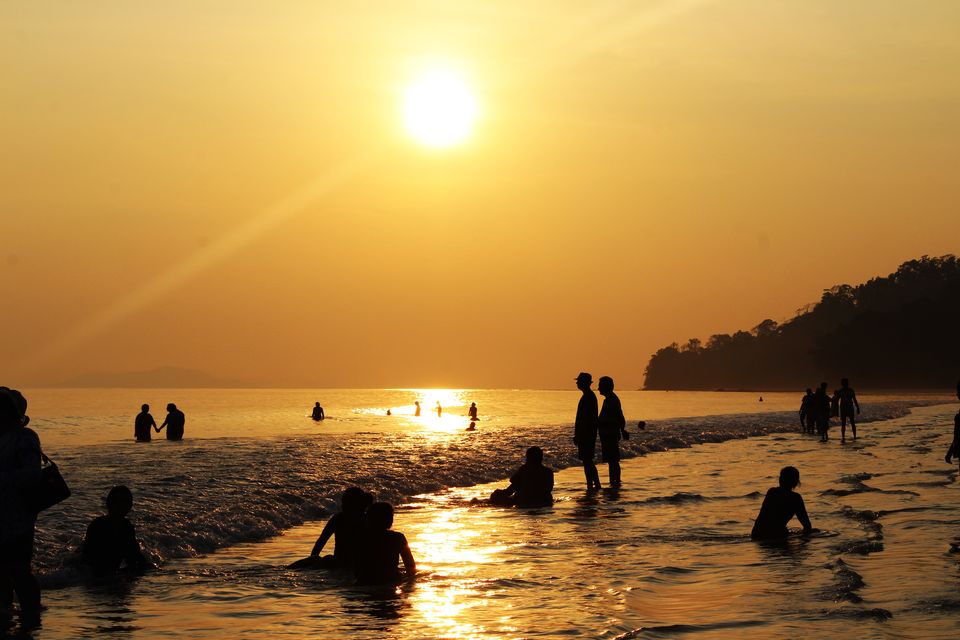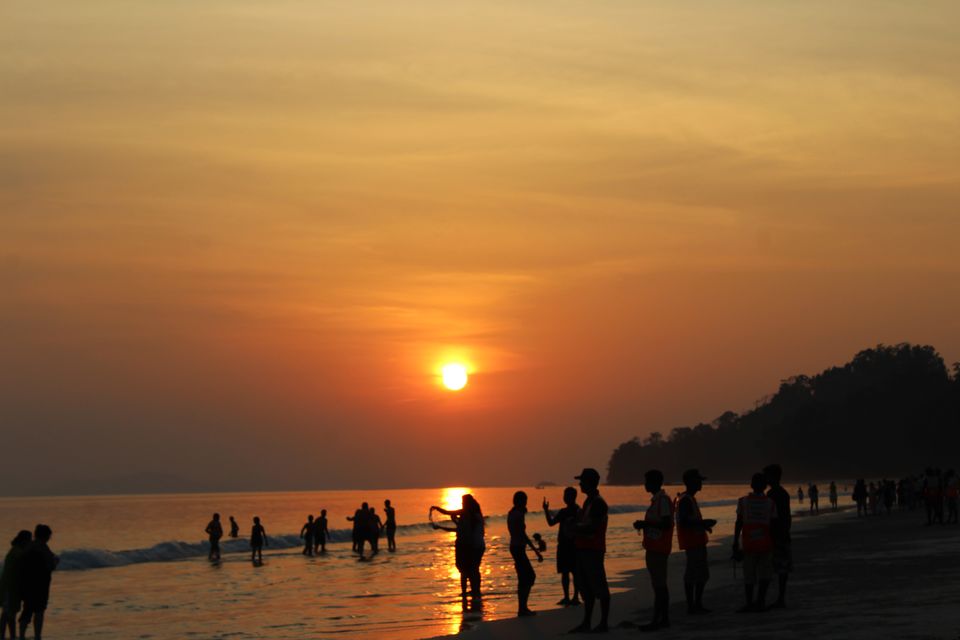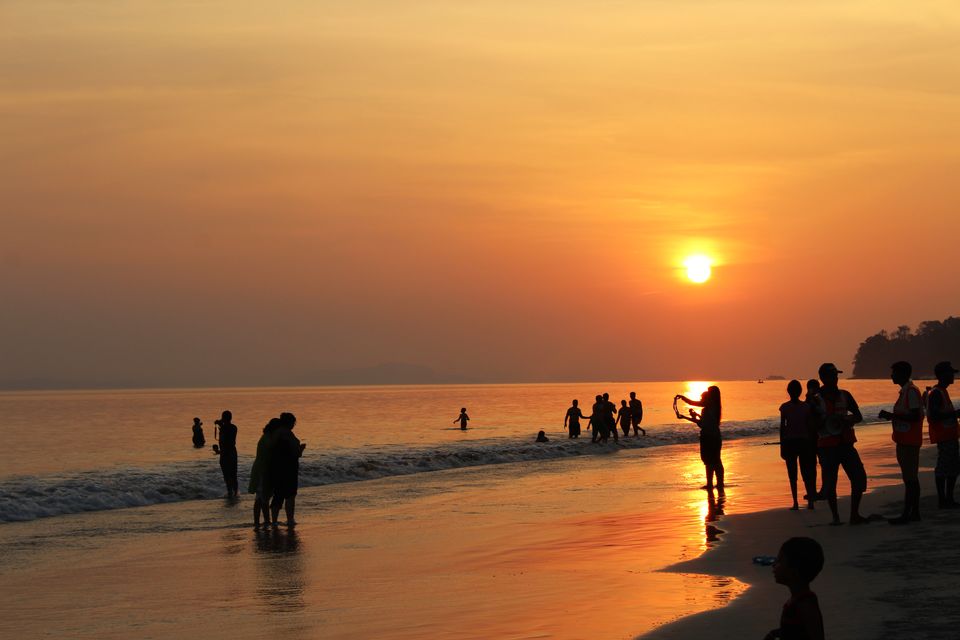 2.) SCUBA DIVING - Havelock Island
It has been my most dynamic experience in these 21 years of existence! Like most kids, I was apprehensive of water and probably this is one of the biggest reasons why I never tried swimming. But here was my chance to let go of my childhood fear and experience the beauty of aquatic life and under no circumstances did I want to lose it! Trust me on this, in turned out to be a life transformative experience for me! Under the blue, there was a whole different world in itself which welcomed me with open arms. Words fall short to describe how special it made me feel.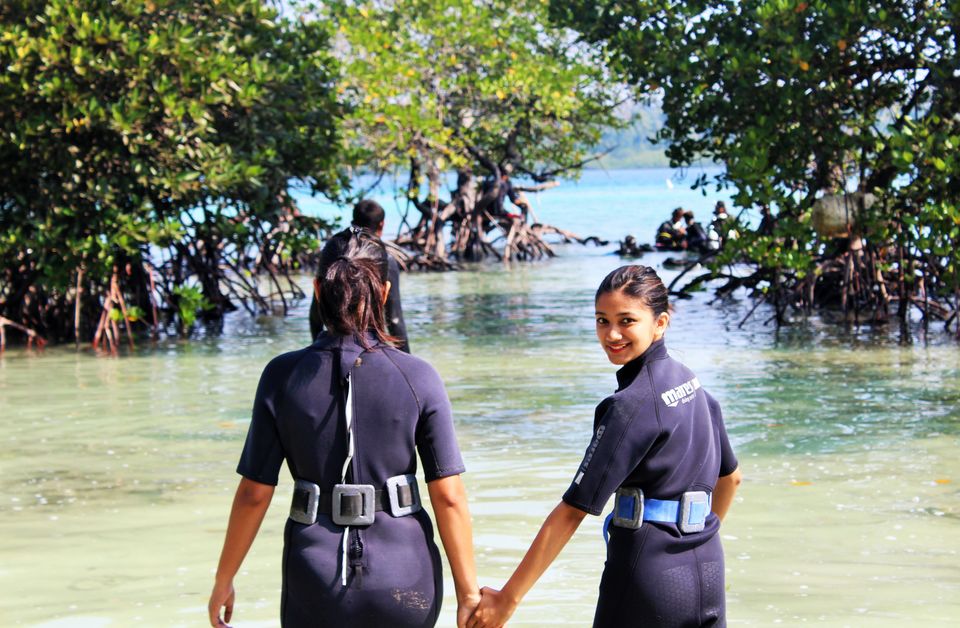 One gets to see the prettiest aquatic creatures . You are very likely to spot fish, lobsters, or even clams on the coral reef. I was lucky to spot an octopus! The corals at Havelock are spread over a really large area unlike other places. The journey is so mesmerizing that I completely lost track of time and those 40 minutes under the blue felt like mere 5 minutes (not exaggerating a bit). I wanted more of it and I'm sure I'm going to try it again in the future. I really recommend it to all, because no way are you going to regret this! There are many beaches on Havelock Island where you can try this. I did mine at Beach no. 2. You need not be scared of anything as you'll be in really experienced hands and they will take all the safety measures needed. Moreover, the trainers are extremely friendly and they leave no stones unturned to make you feel comfortable. The cost is around Rs. 4000 per person. You'll also undergo a training period of about 15 minutes. So, go try it out and have the best experience of your life!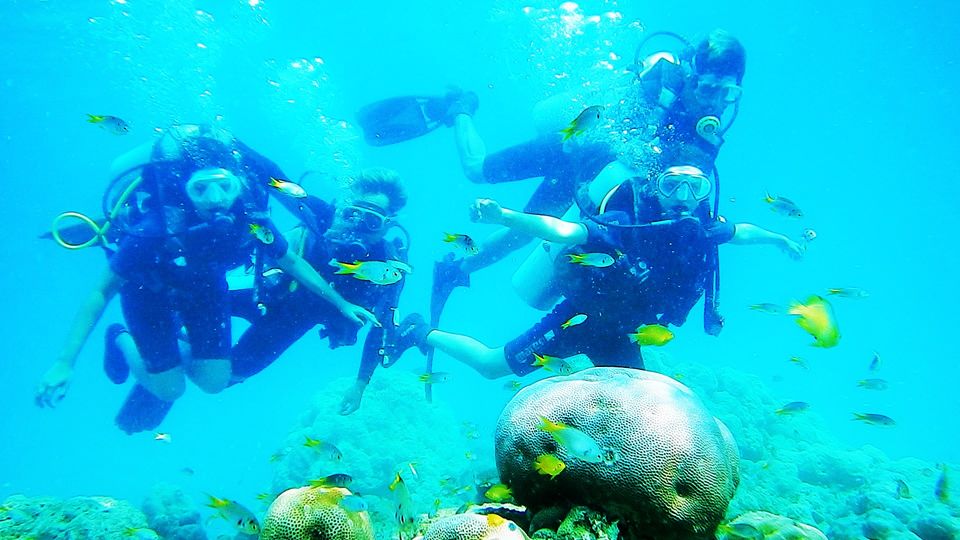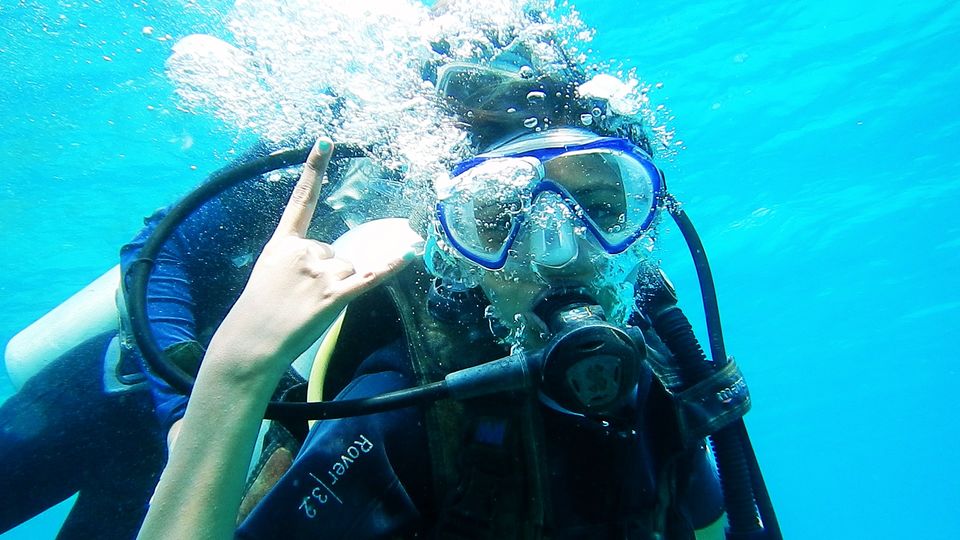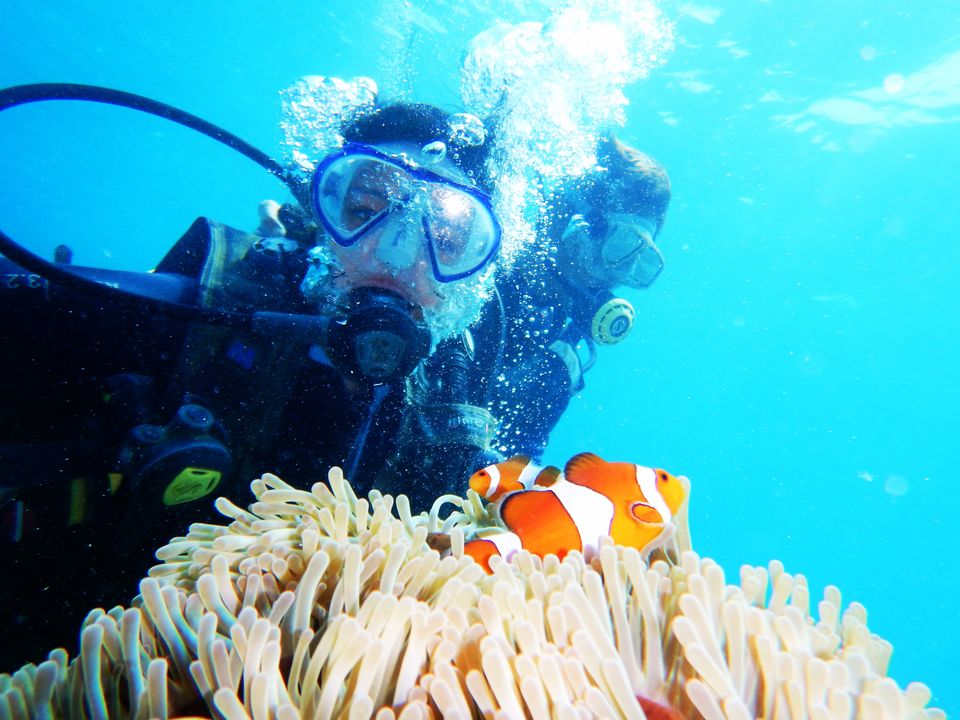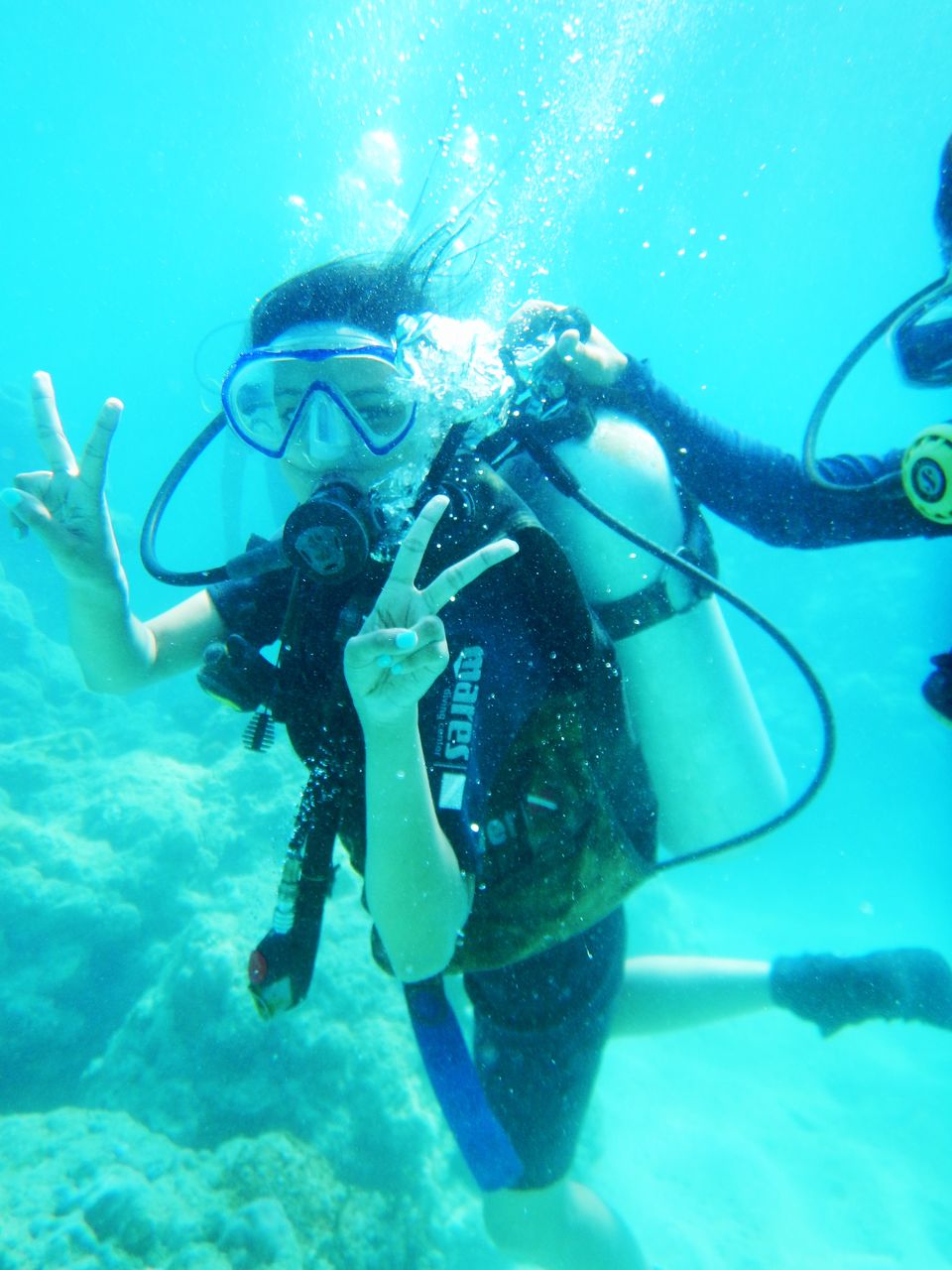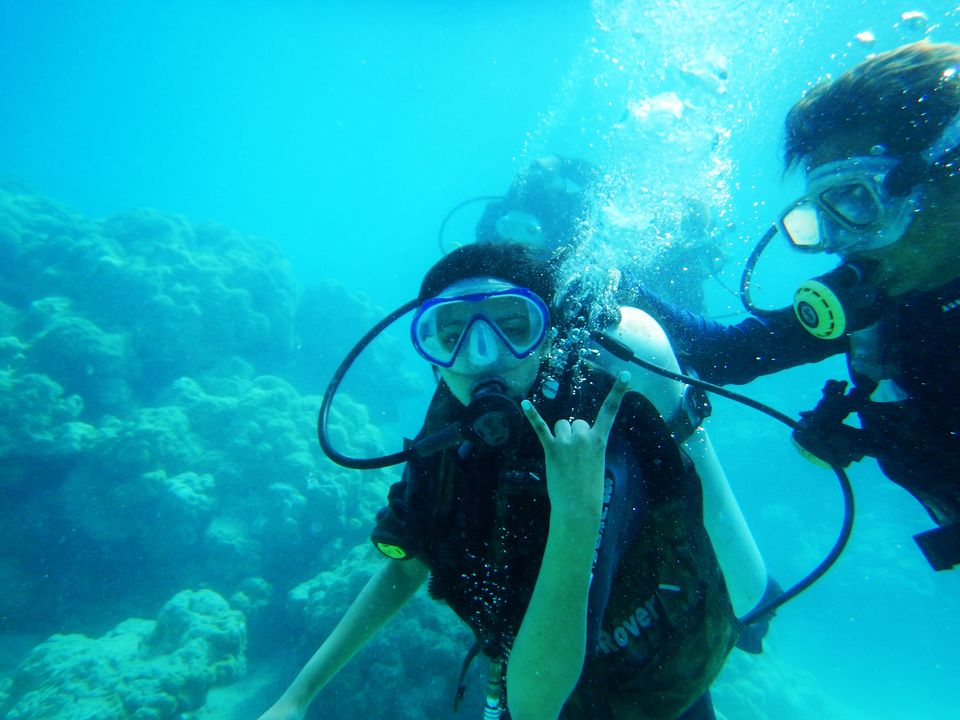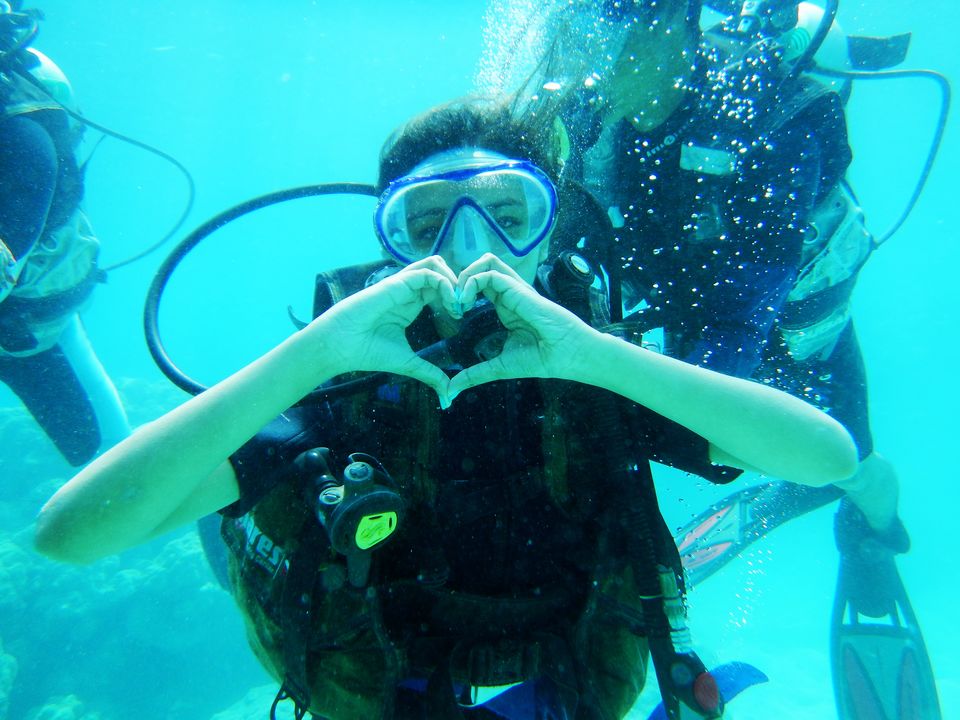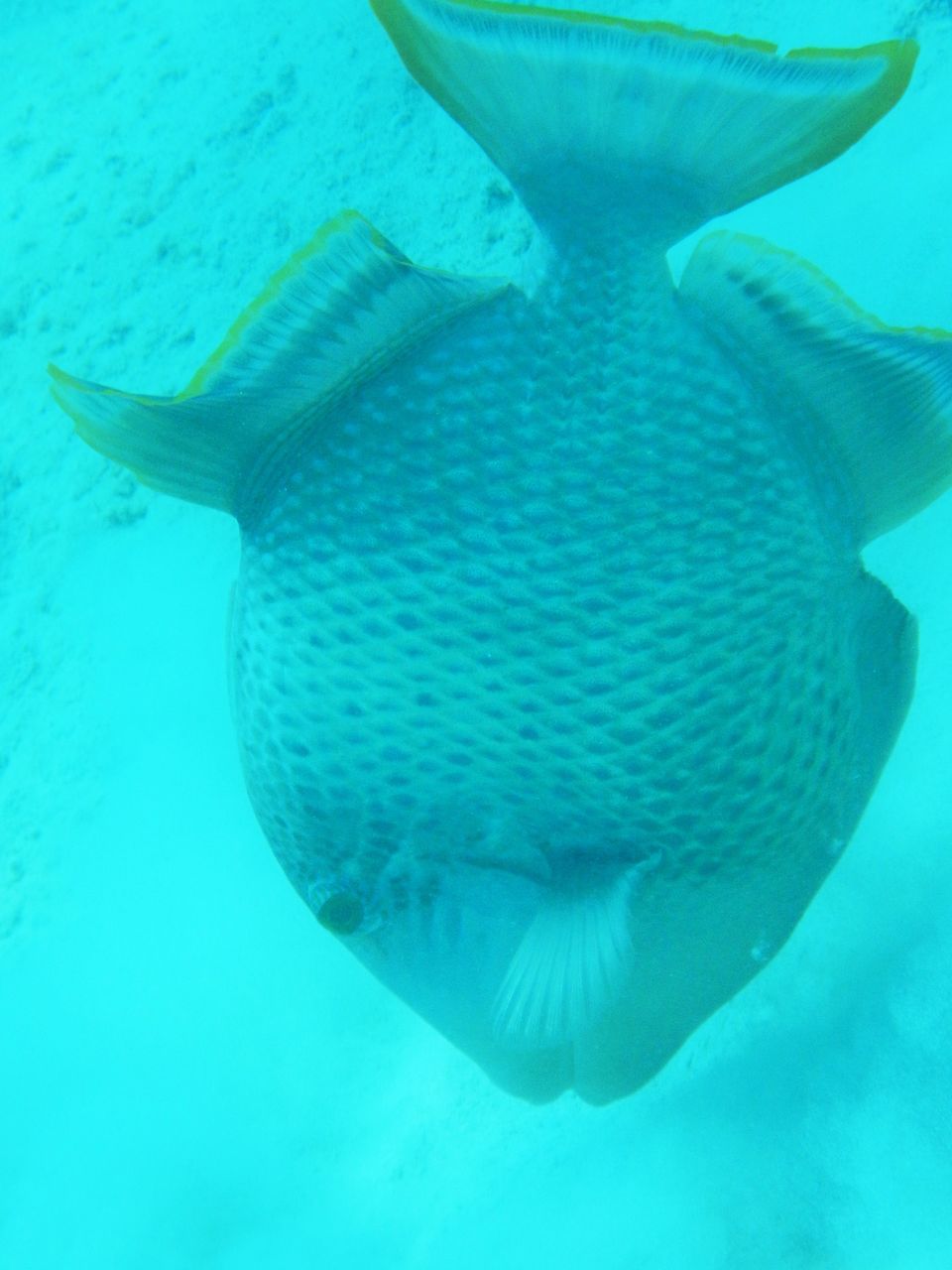 3.) EMBRACE THE BEAUTY OF ROSS ISLAND - Portblair
Ross Island is a 30 minutes boat ride from Port Blair and the moment you reach there, you are greeted by deer and peacocks which instantly lift your spirit. The island has a historic significance as it was the British capital of Port Blair and the British made some extraordinary buildings! Sadly, earthquakes and tsunamis have destroyed most of it but one can still find remnants of an Anglican Church ,printing press, hospital, tennis court, a club, among other things. It is surrounded by natural beauty which is definitely a treat to the eyes! You can also hire electric cars to get a proper view of the island. The place is beautiful and it reminded me of its glorious past, to a very great extent! You can spend a good 1-2 hours on the island and return in the same boat thereafter. Moreover, you can also experience a beautiful light and sound show if you go in the evening!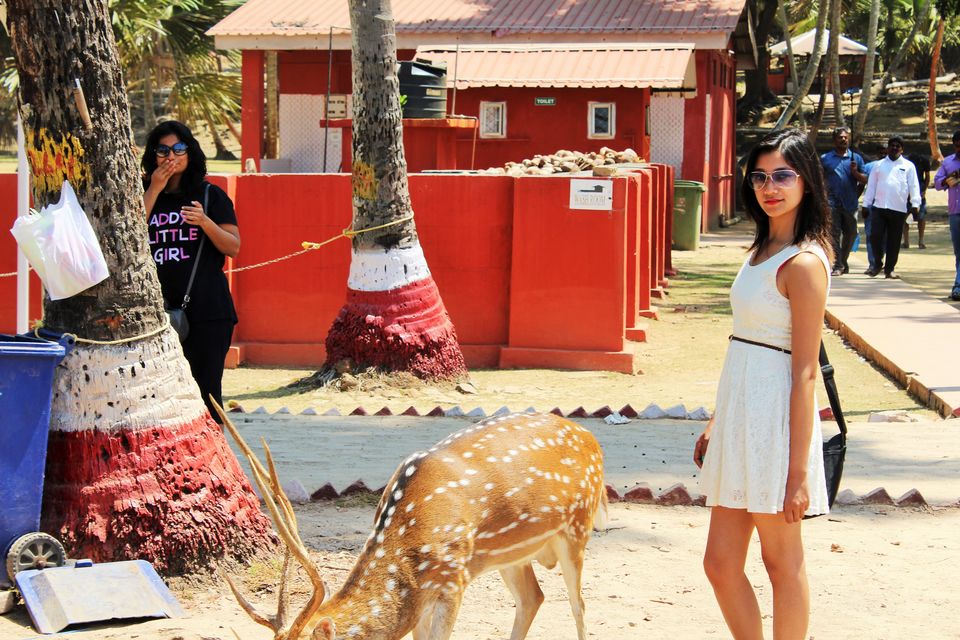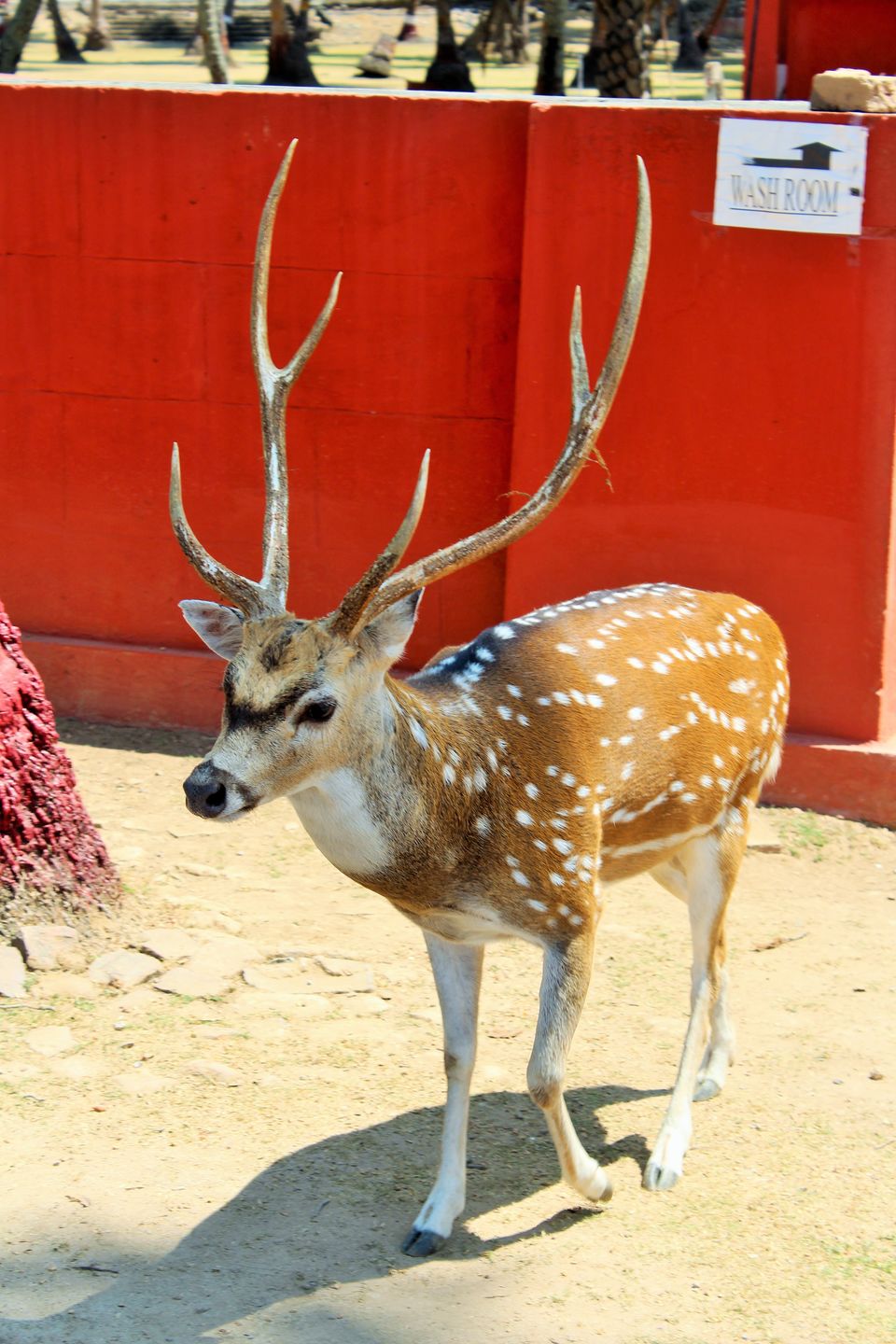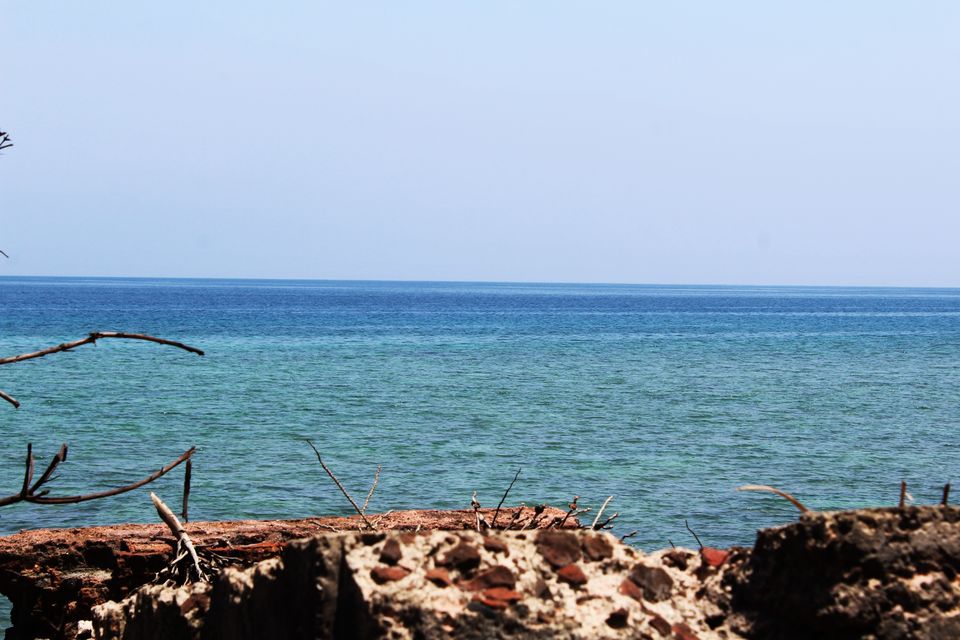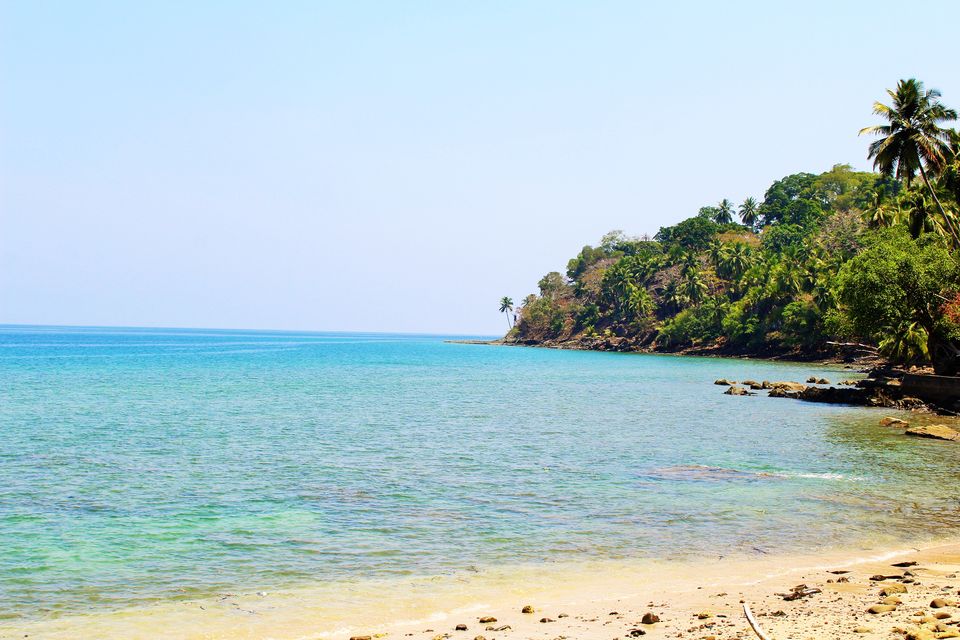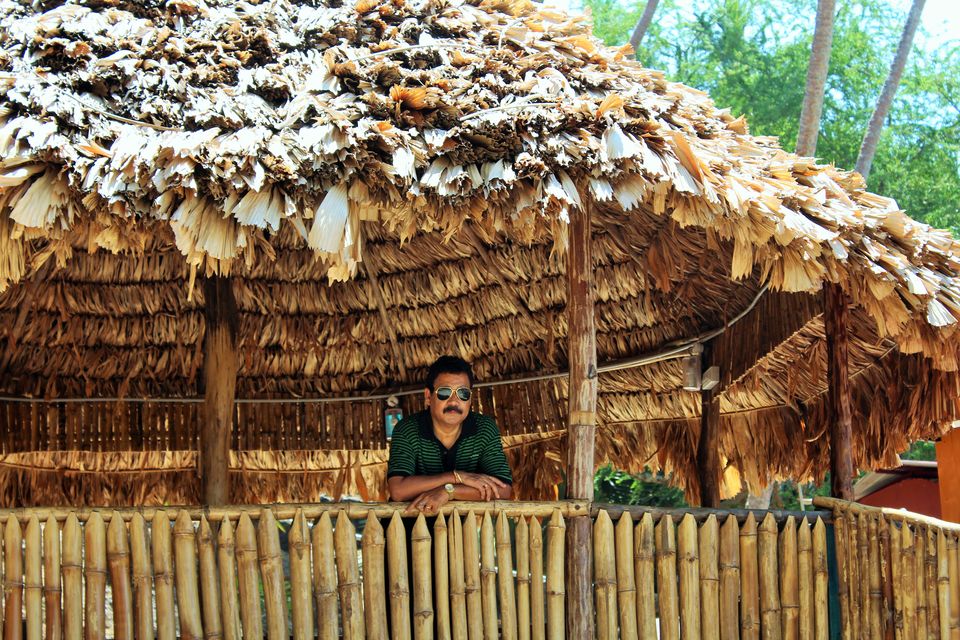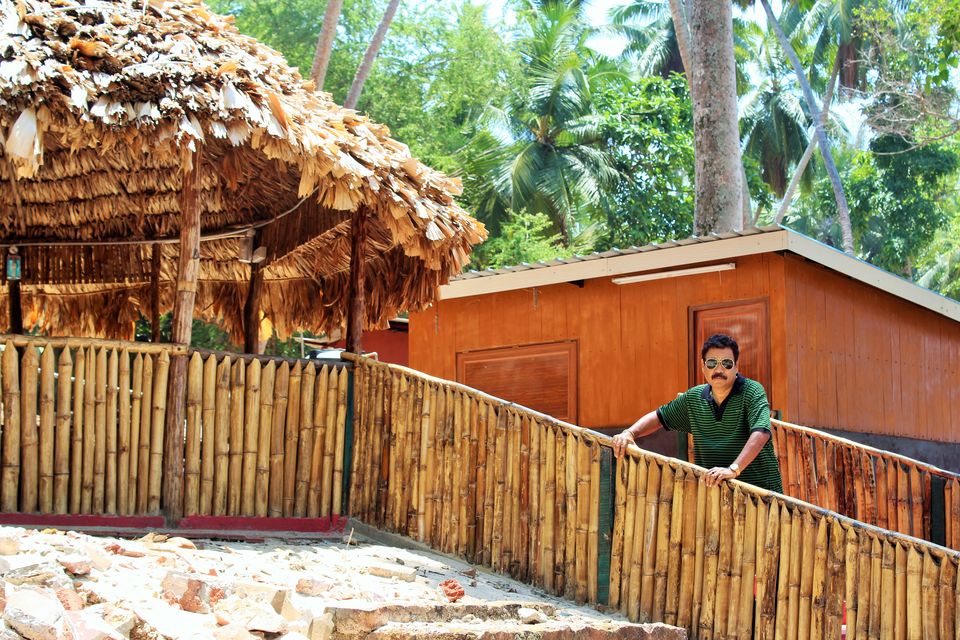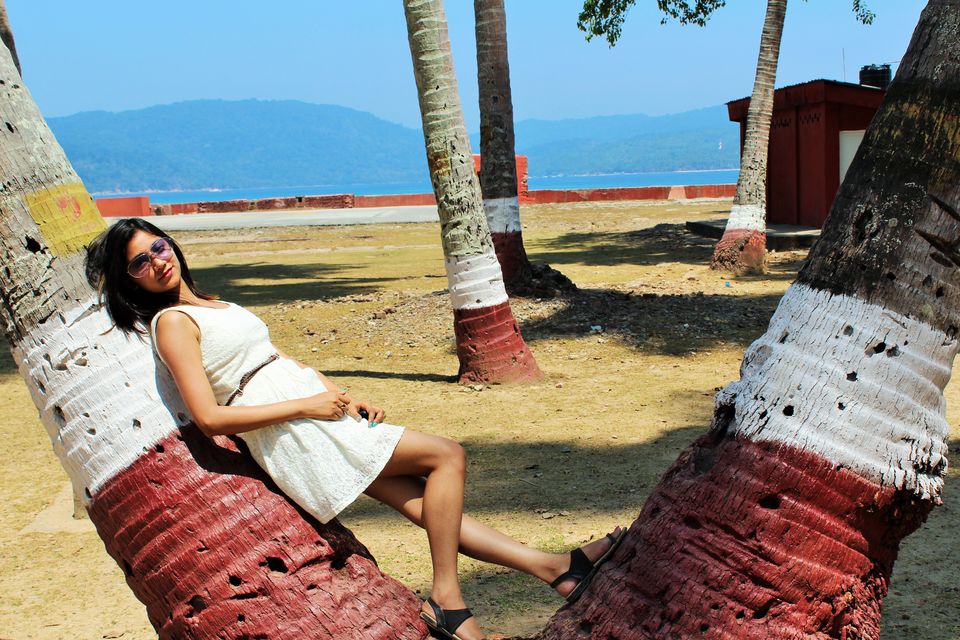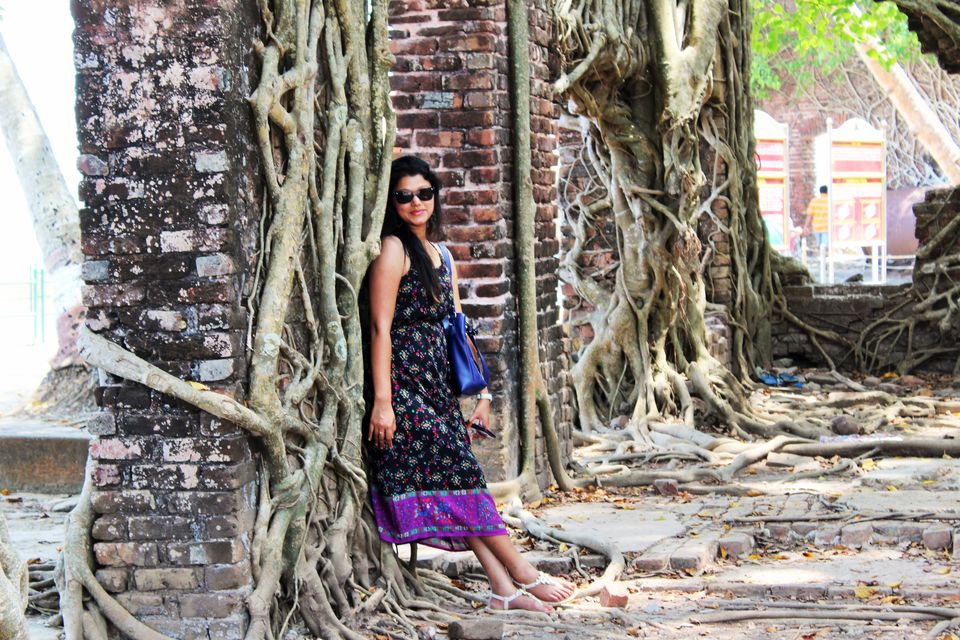 4.) SNORKELING - Elephant Beach
Fret not, if you couldn't do Scuba Diving . There are many other activities which help you experience the aquatic life and Snorkeling is one of them. It's simple yet enjoyable. You'll be equipped with a diving mask and a breathing tube called a snorkel. No prior swimming experience is needed (luckily). The beach offers calm, crystal clear water and is an amazing spot for snorkelers!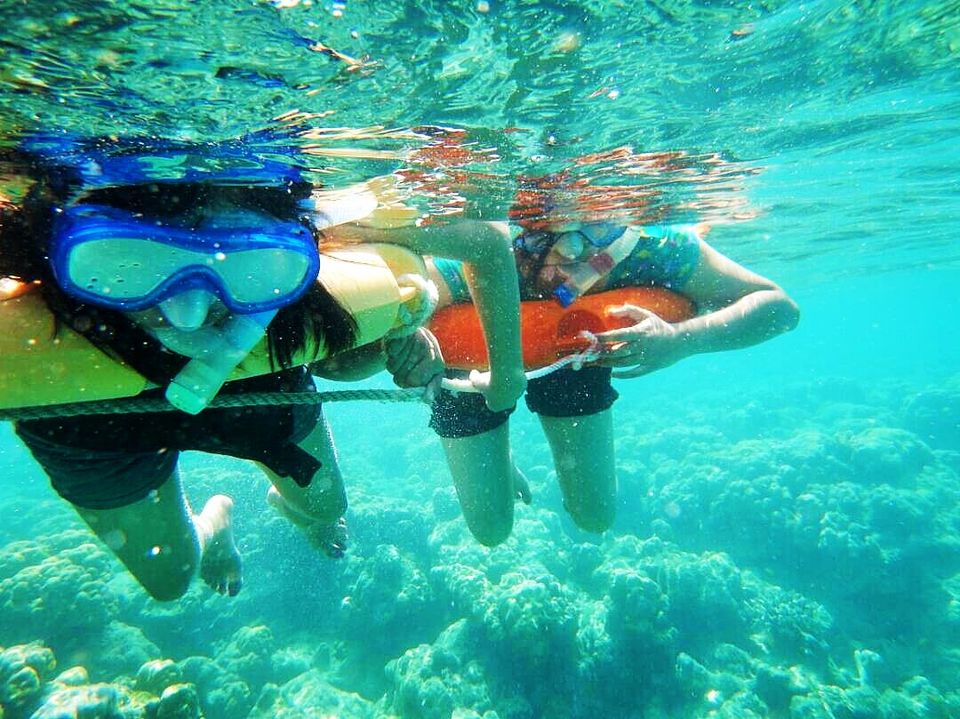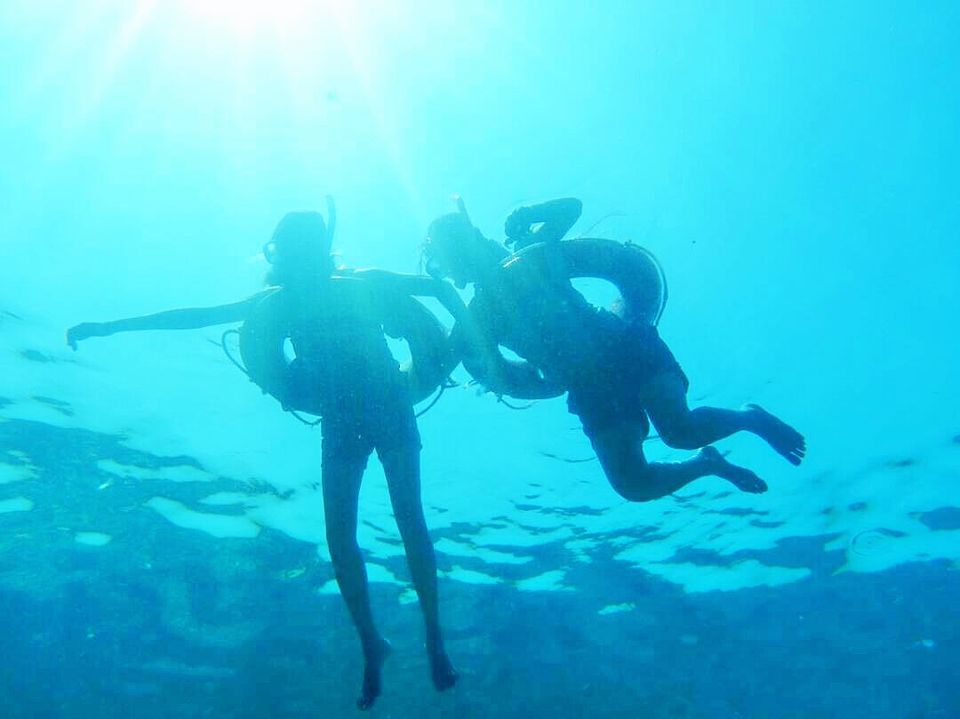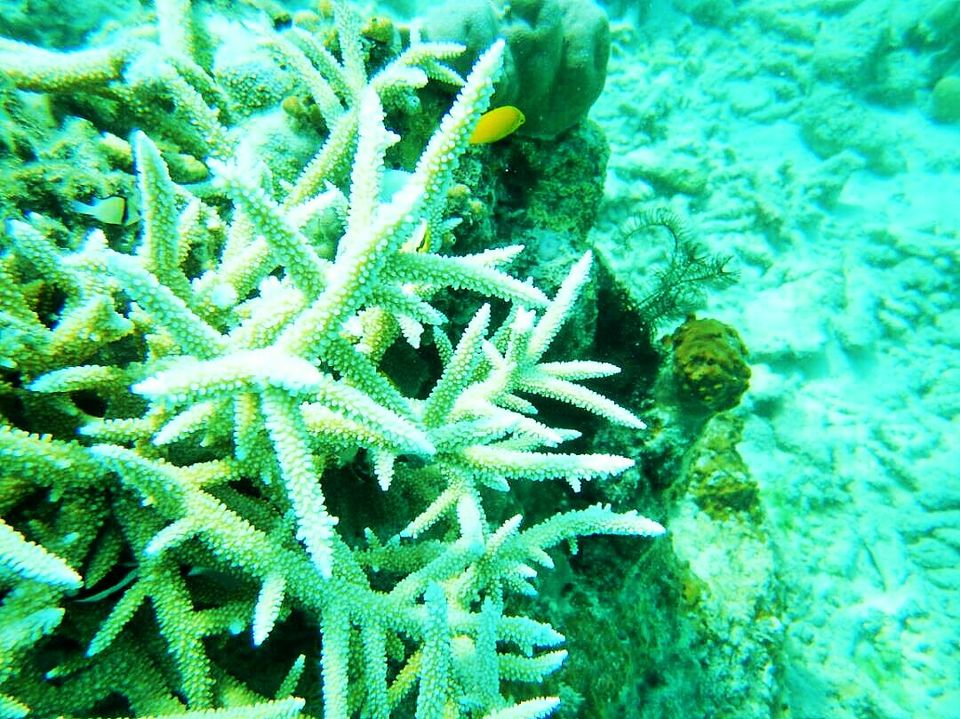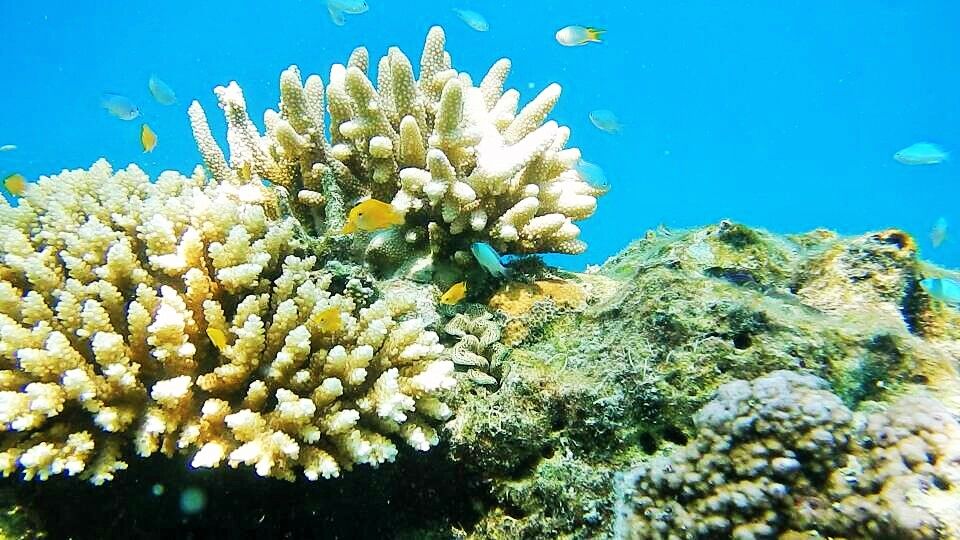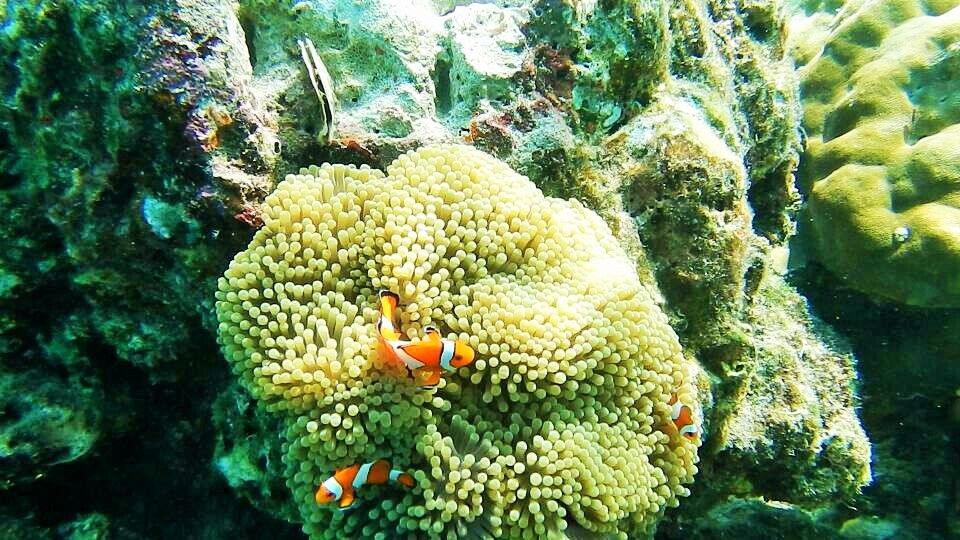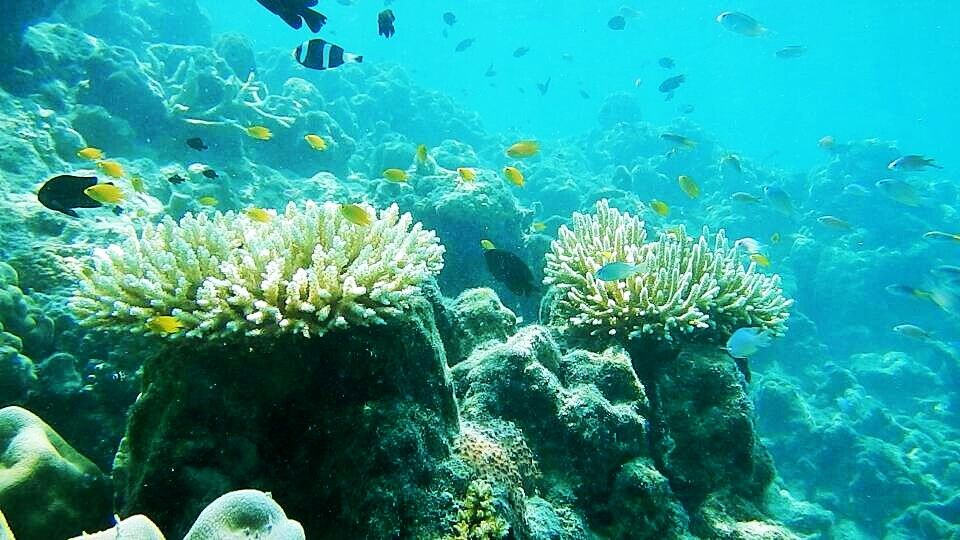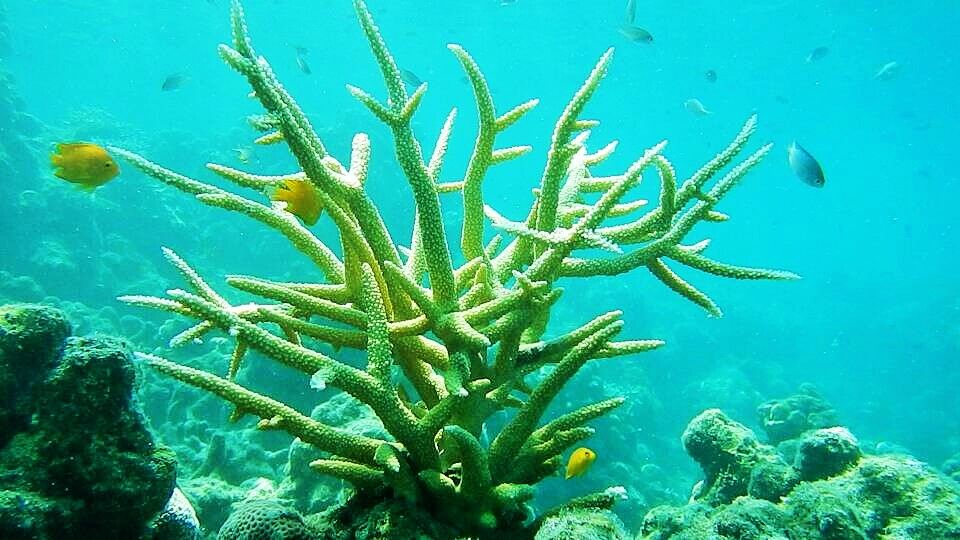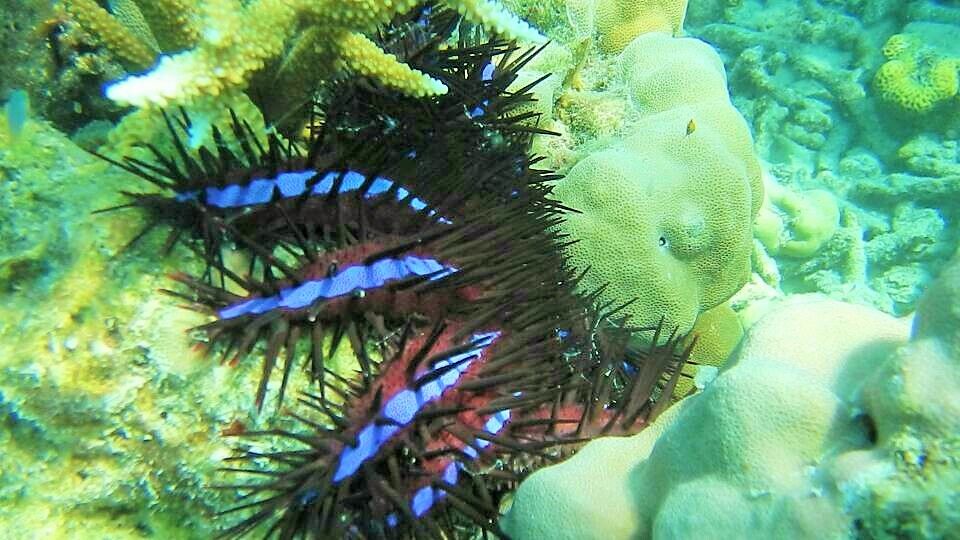 5.) A DAY AT THE LIMESTONE CAVES - Baratang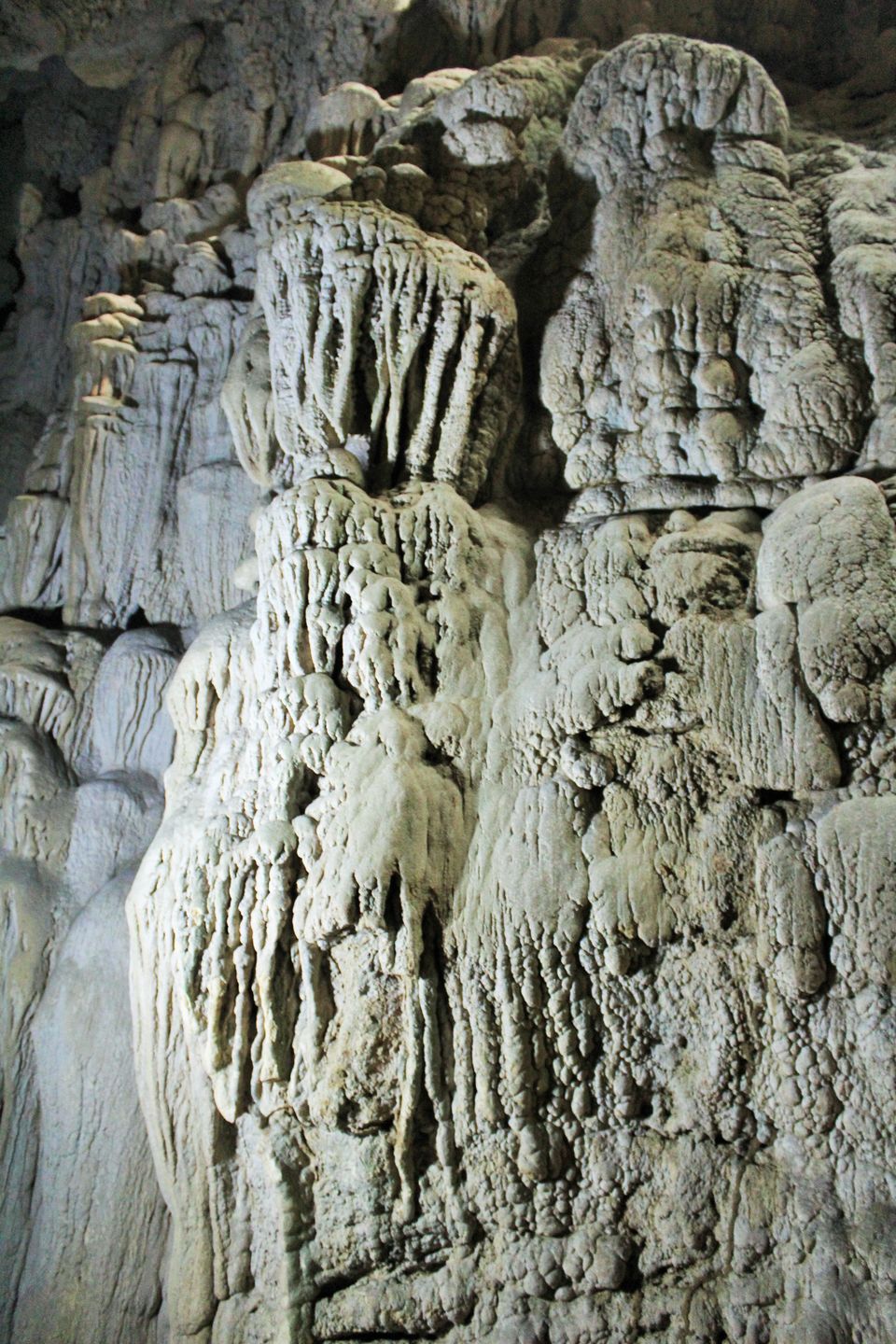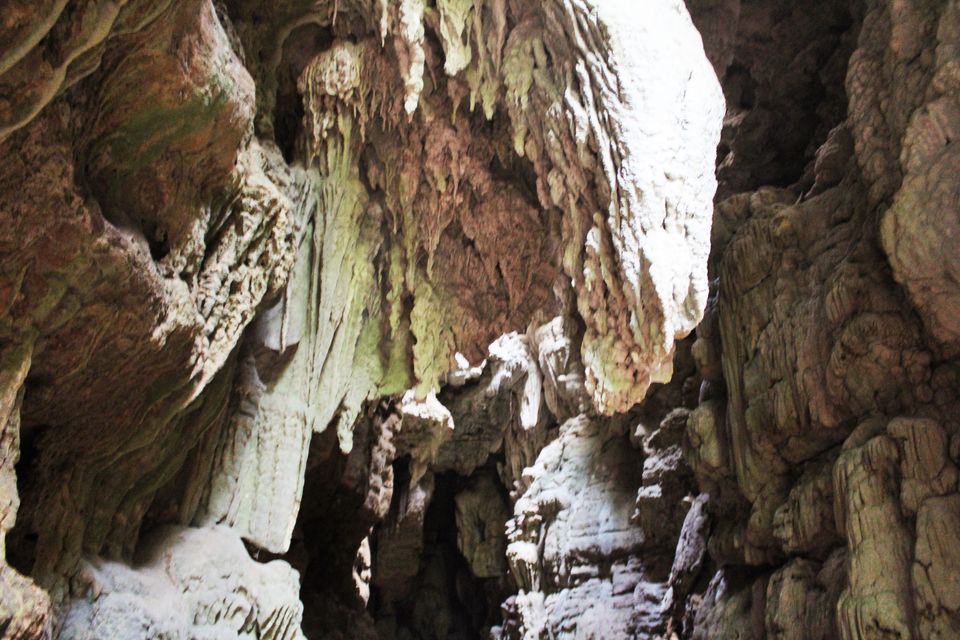 This trip has been the most beautiful trip of my life! Andaman blessed me with so many beautiful memories that I'm going to cherish for a lifetime! GO! Pack your bags! Make this your next travel destination :)
Frequent Searches Leading To This Page:-
andaman nicobar packages without airfare, andaman and nicobar road trip package from delhi, andaman and nicobar road trip package tour, top 10 things to do in andaman and nicobar islands, travel packages to andaman & nicobar
1.) RADHANAGAR BEACH - Havelock Island
I chartered a boat, but one can even join groups or trek to reach Elephant Beach. There are guides all over the place to assist you. This is the second best attraction at Havelock Island after Radhanagar Beach. The snorkeling rates usually range between Rs. 1000-3000, however, it was included in my package so I didn't pay a penny. Overall, it was an amazing experience. The coral reefs out there were absolutely lovely! I highly recommend it to all!
Undoubtedly, the best part about Limestone Caves was its journey. You need to leave quite early as it's an almost 2 hour drive from Port Blair and 1 hour ride in speed boat from Baratang Island. The speed boat goes through the Mangrove forest which adds the cherry on top. I was left spellbound by its scenic beauty!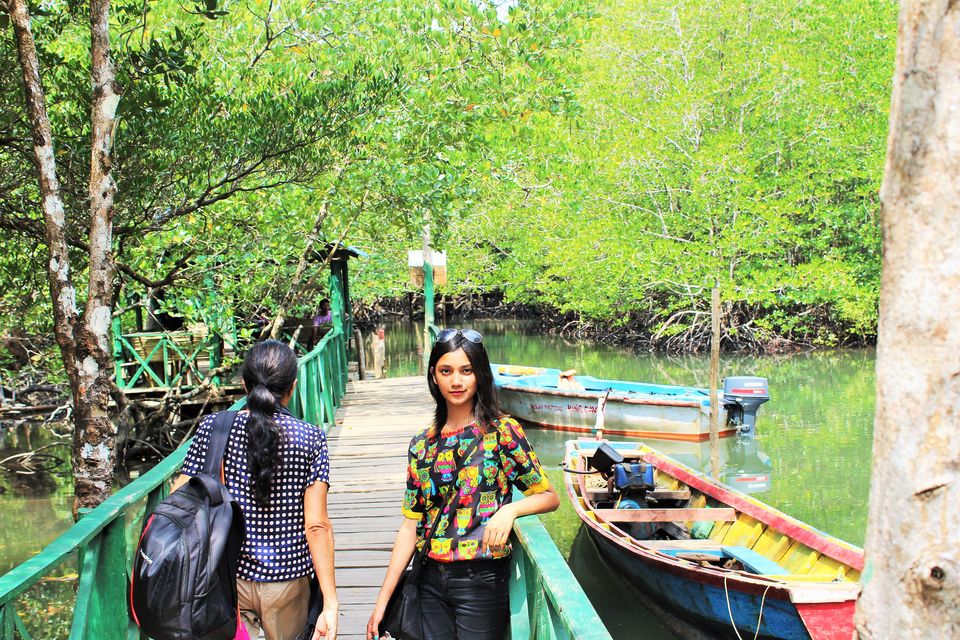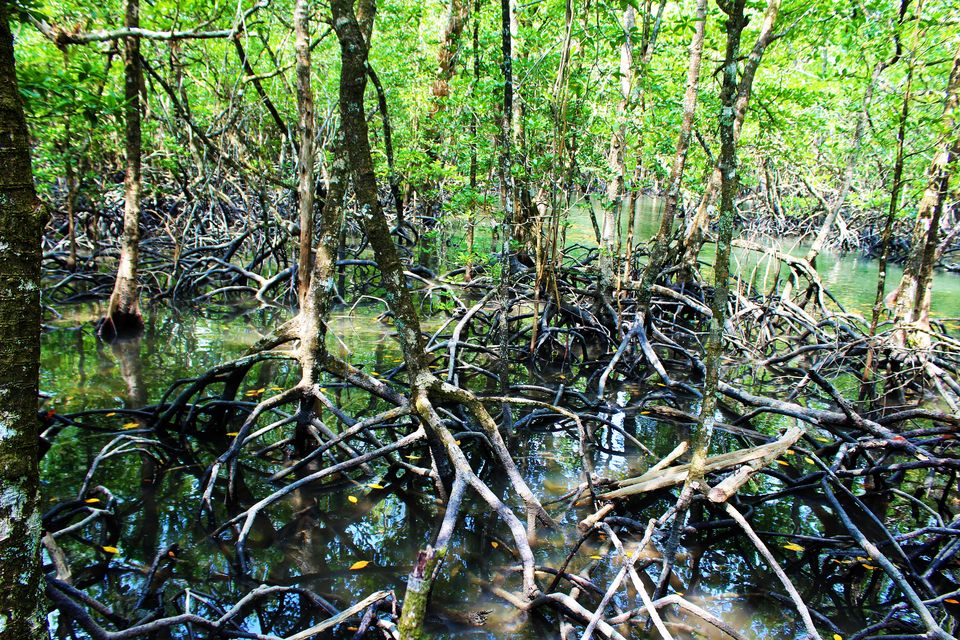 After reaching the Baratang Jetty, I did an almost 1.5 kilometers trekking through a tropical forest to reach the caves. The view was absolutely worth it! The Limestone caves are a marvel! There are huge sedimentary lime stone formations in different shapes and patterns inside the cave. It gets a little darker inside but the guides are quite helpful and they provide you with detailed information which leaves all your queries at bay. The Limestone Caves is definitely a must visit place at Baratang and if you're an adventurous soul, you are sure to enjoy every moment of it!