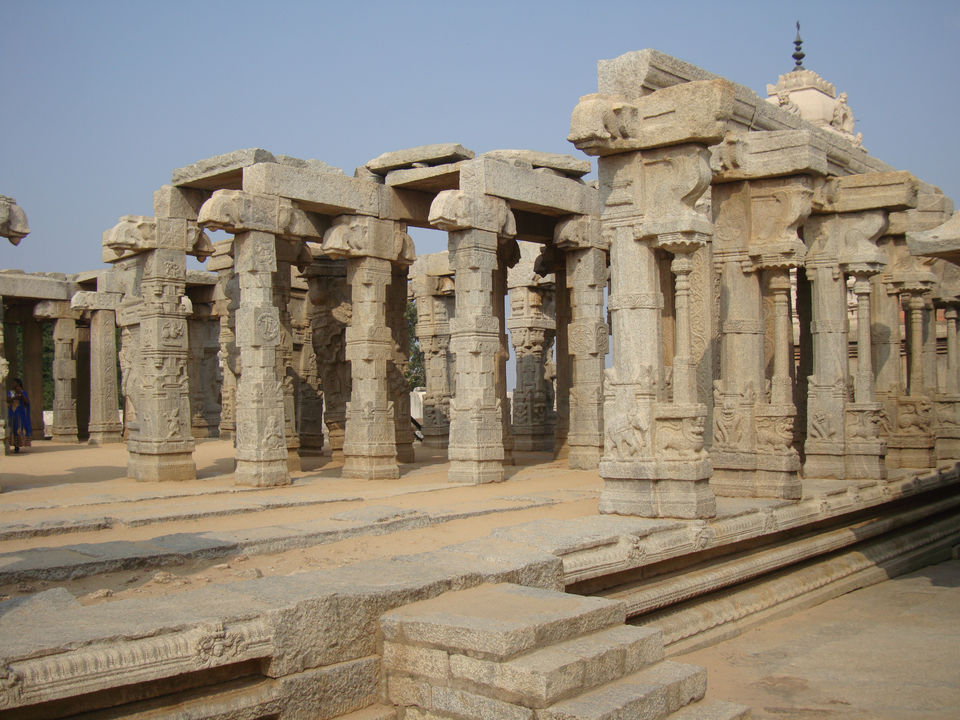 Do you have just a day and like to road-trip near Bangalore? Do you Like to travel across the state?If your answer is yes, then buckle up to Lepakshi.
DIGGING DEEP:
Lepakshi is a small village located in the Anantapur District, in Andhra Pradesh, India. A Legend has it that, this was the place where the bird Jatayu fell, wounded after a futile battle against Ravana who had abducted Sita and going to Sri Lanka with her. When Sri Rama reached the spot, he saw the bird and said compassionately, "Le Pakshi" — 'rise,o bird!!' in Telugu and that is where the place is believed to have got it's name from.
MY STORY :
Lepakshi is approximately 125 kms from Bangalore. We started our journey around 7 A.M. We reached Lepakshi around 9:15 A.M. As soon as you get down, you feel like you are the ant-man in front of 4.5 m high statue of Nandi. This Nandi is carved out of a single rock and is believed to be second largest monolith in India. The place is clean and you can walk through the gardens to have closer look.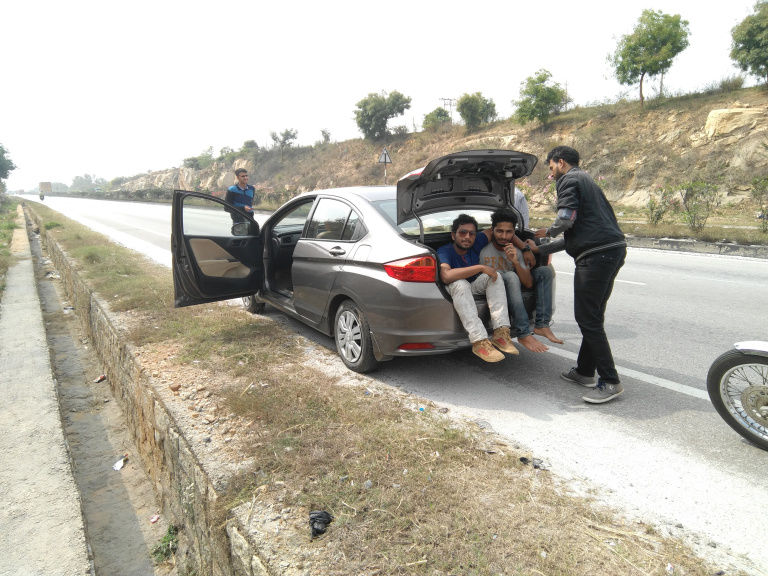 Then we went to Veerbhadra temple. This temple is dedicated to Veerabhadreshwar. Each pillar on the temple has unique carvings. Moving from one pillar to another pillar itself may be a fascinating journey for any art lover. You should not miss the hanging pillar there. To check, you can flick a paper from one side and watch it coming out from the other side. You can also spot the beautiful Vijayanagar murals on the ceiling.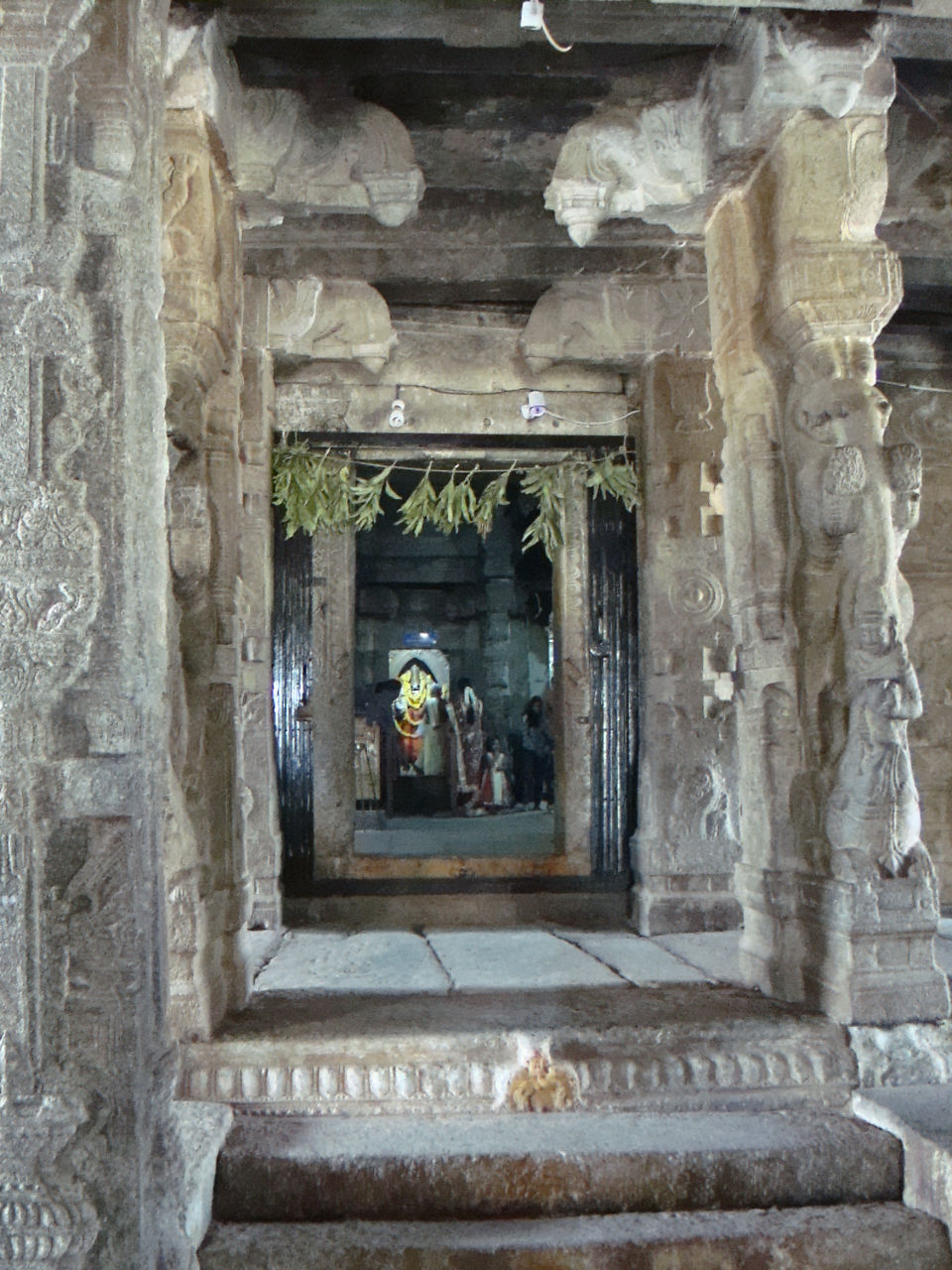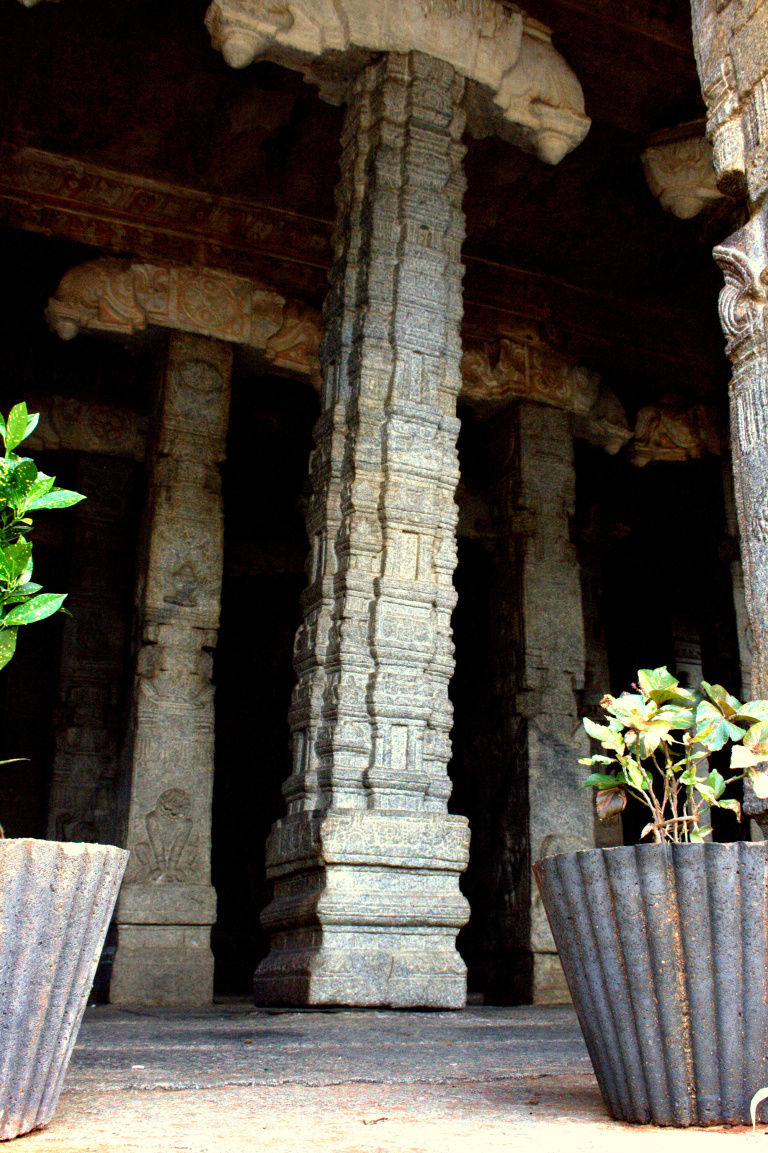 Then, come outside of the temple to have a look at pillars surrounding the temple. There are about 70 pillars at this 16-Th century temple. Walk through it and get to the huge Nagling which is at rear side of the temple. We haven't witnessed any such Shivling in the rest of the country so far.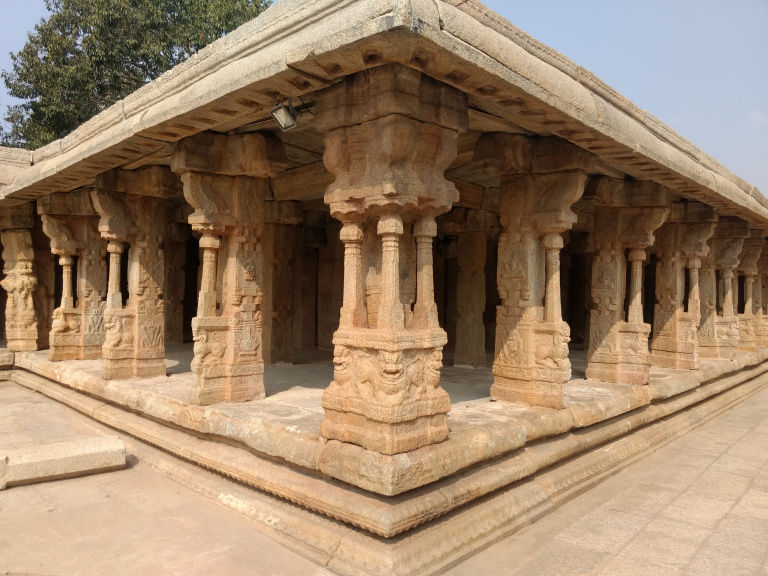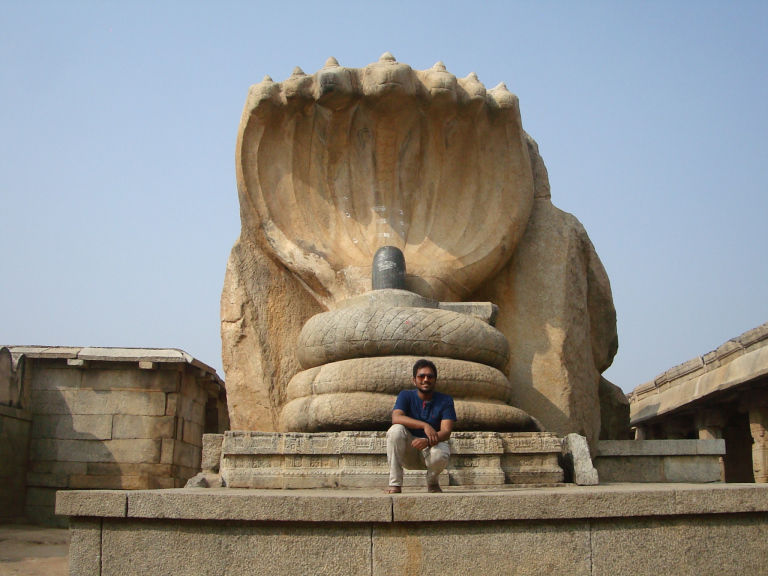 Walk straight and turn to your right. You'll be standing in front of a incomplete structure. It is Kalyana Mandap (marriage hall).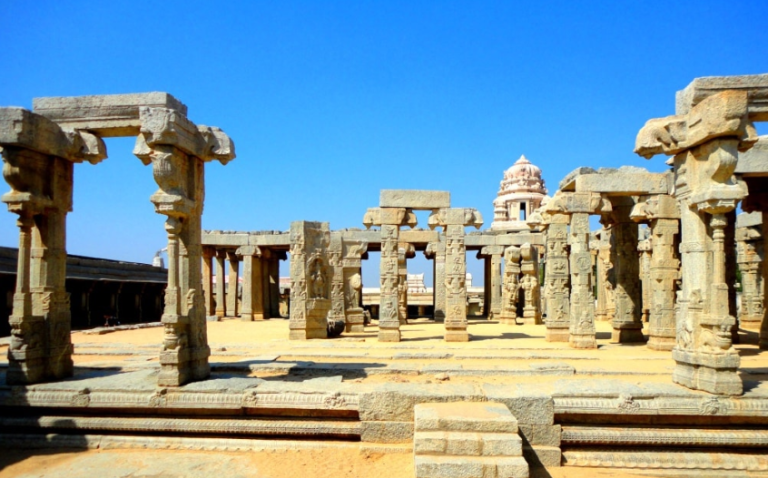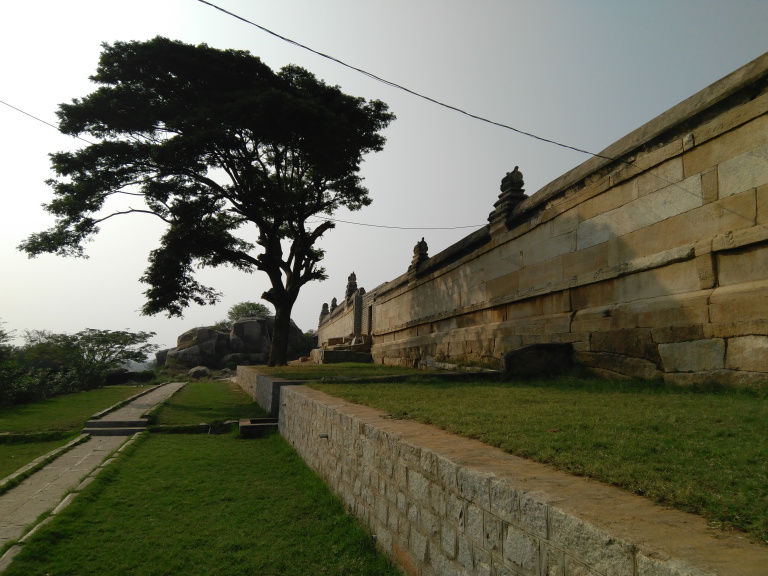 Overall, I can say Lepakshi is a hidden treasue of a place.
TIP FOR THE TRIP :
-Carry your own food as the route has no restaurants.
-Reach the temple early because the temple is full of rocks and gets warmed up faster.
-Best option for travel is by your own vehicle. Other option is to take buses plying from Bangalore to Hyderabad and change to tempo later from the border check-post.