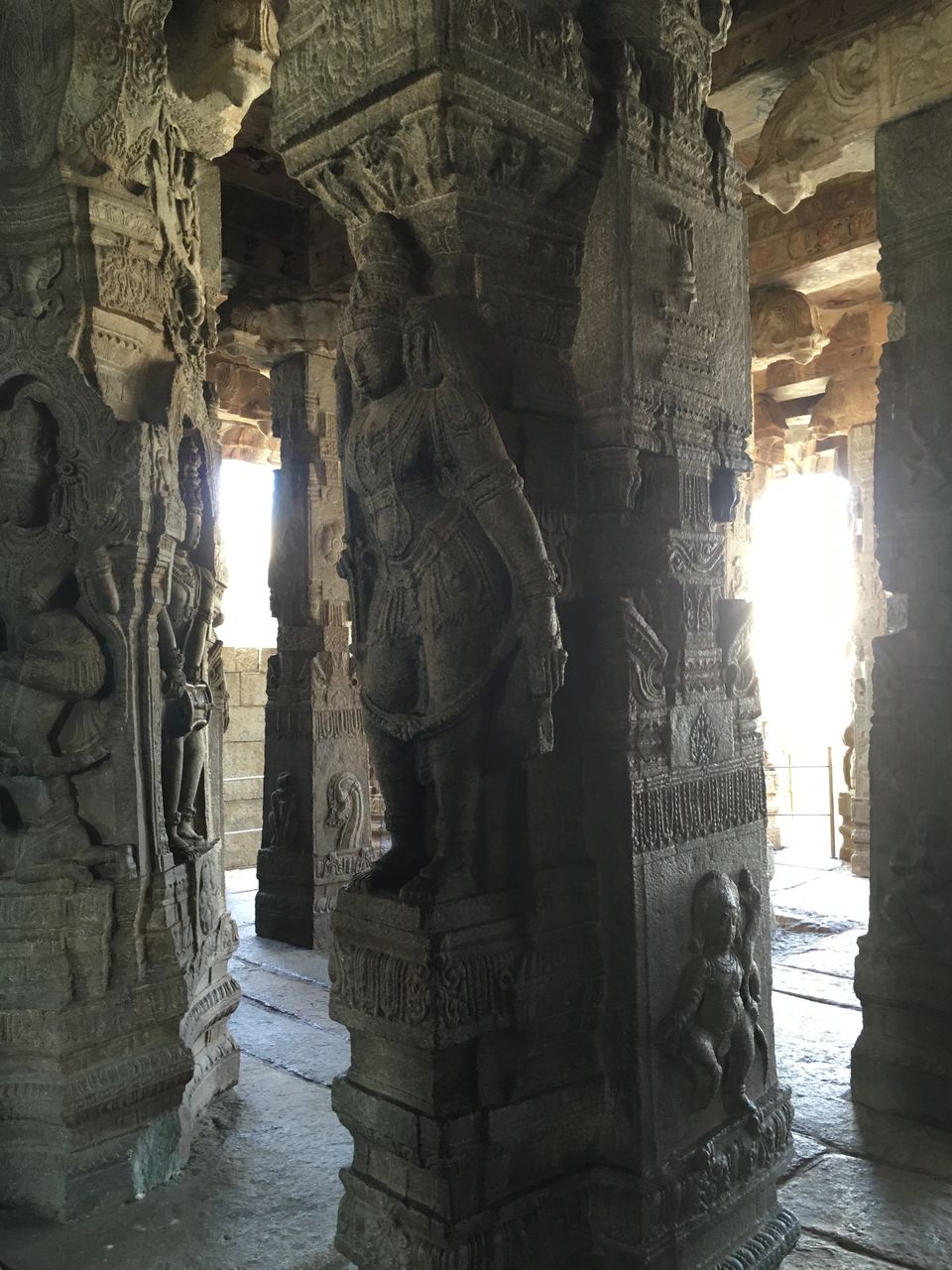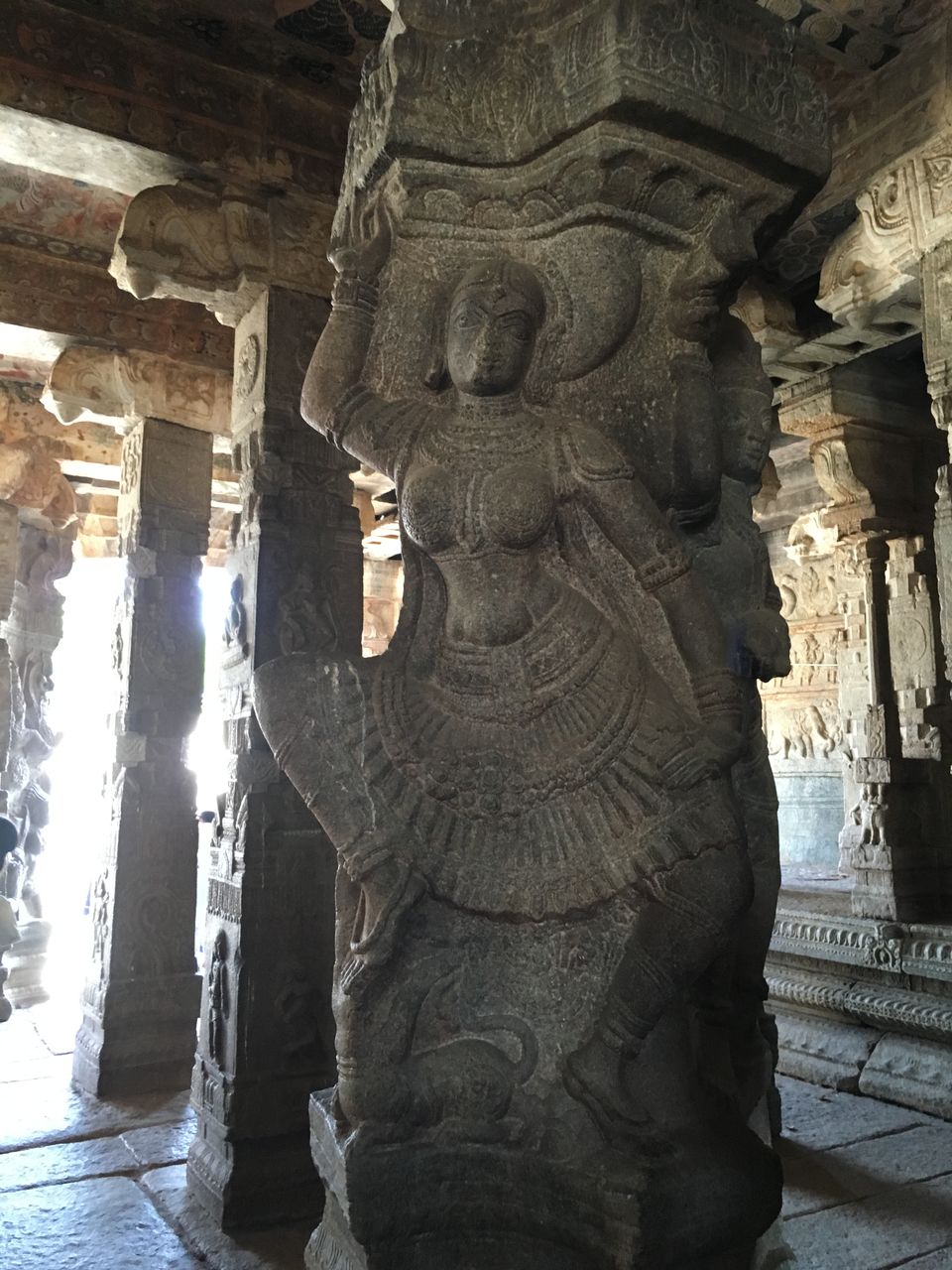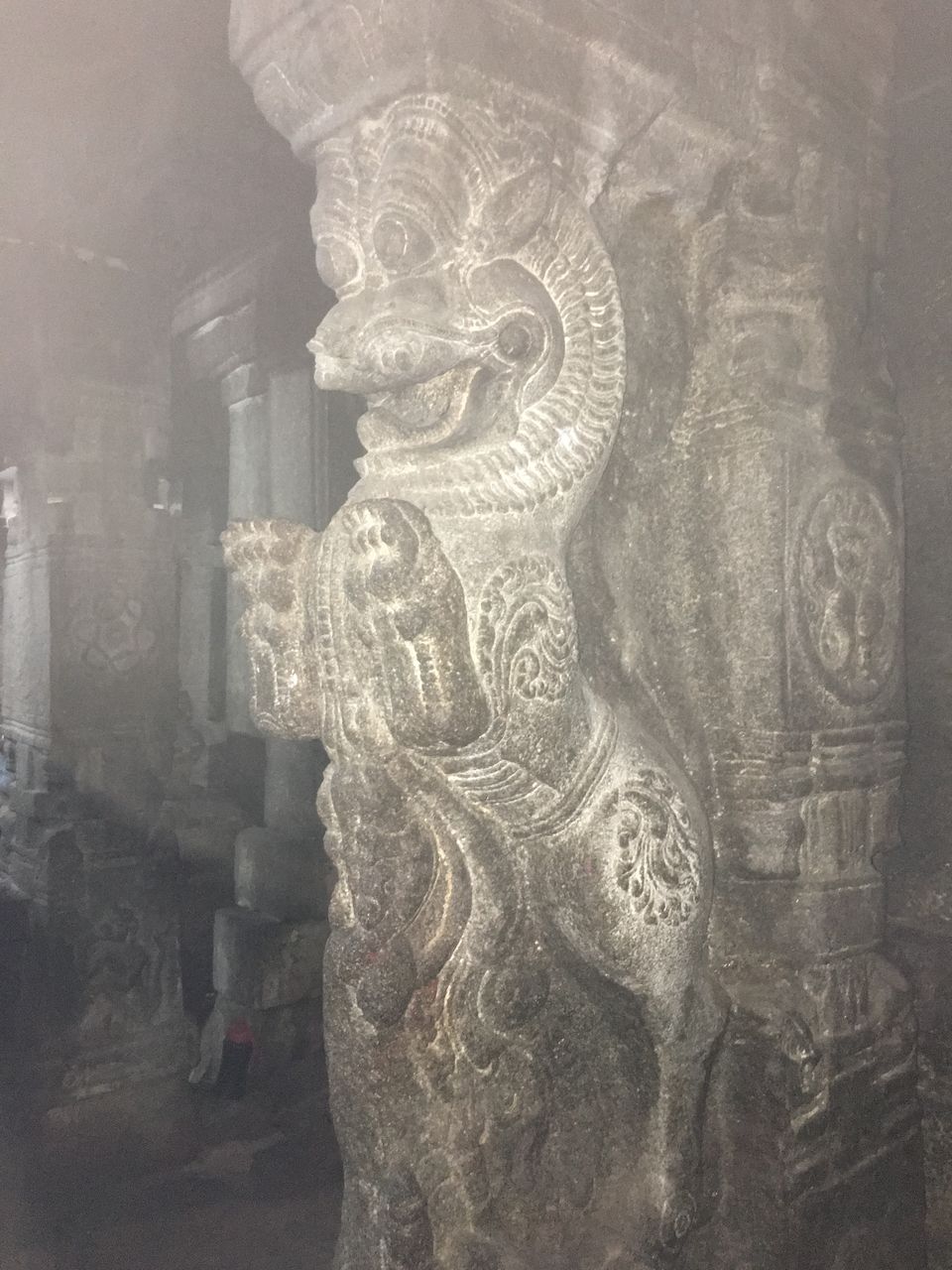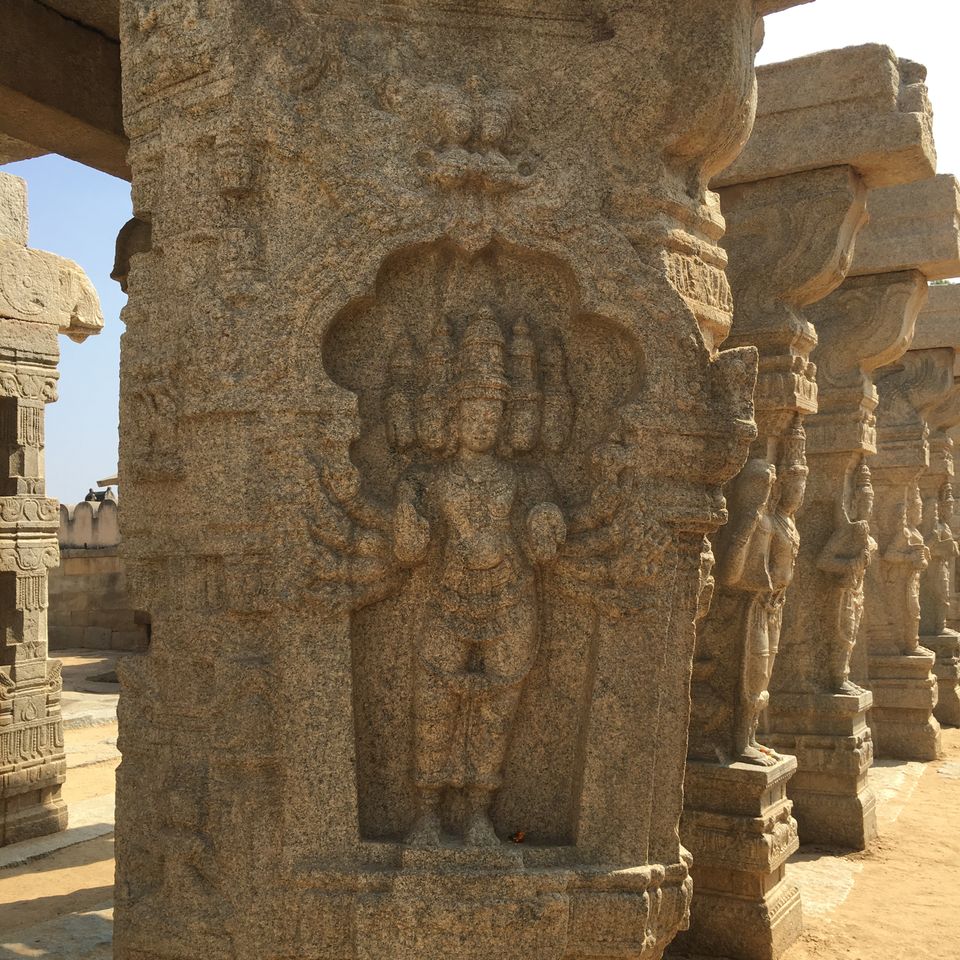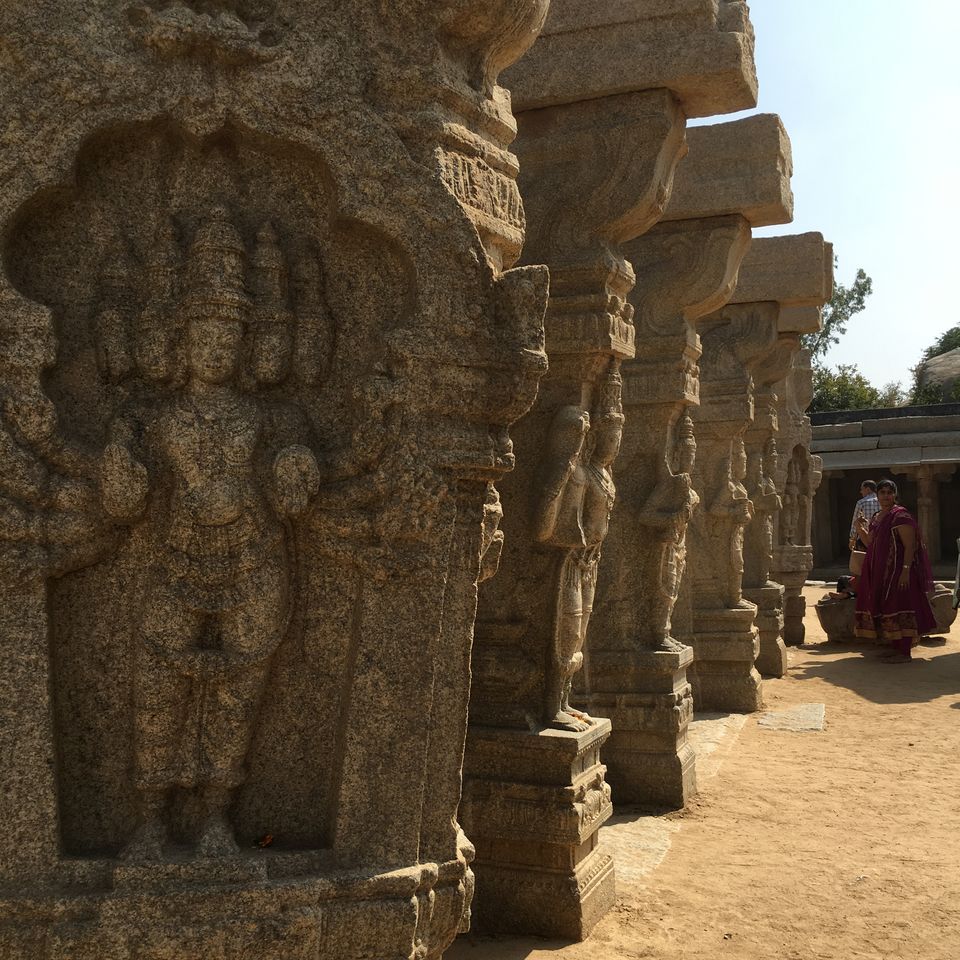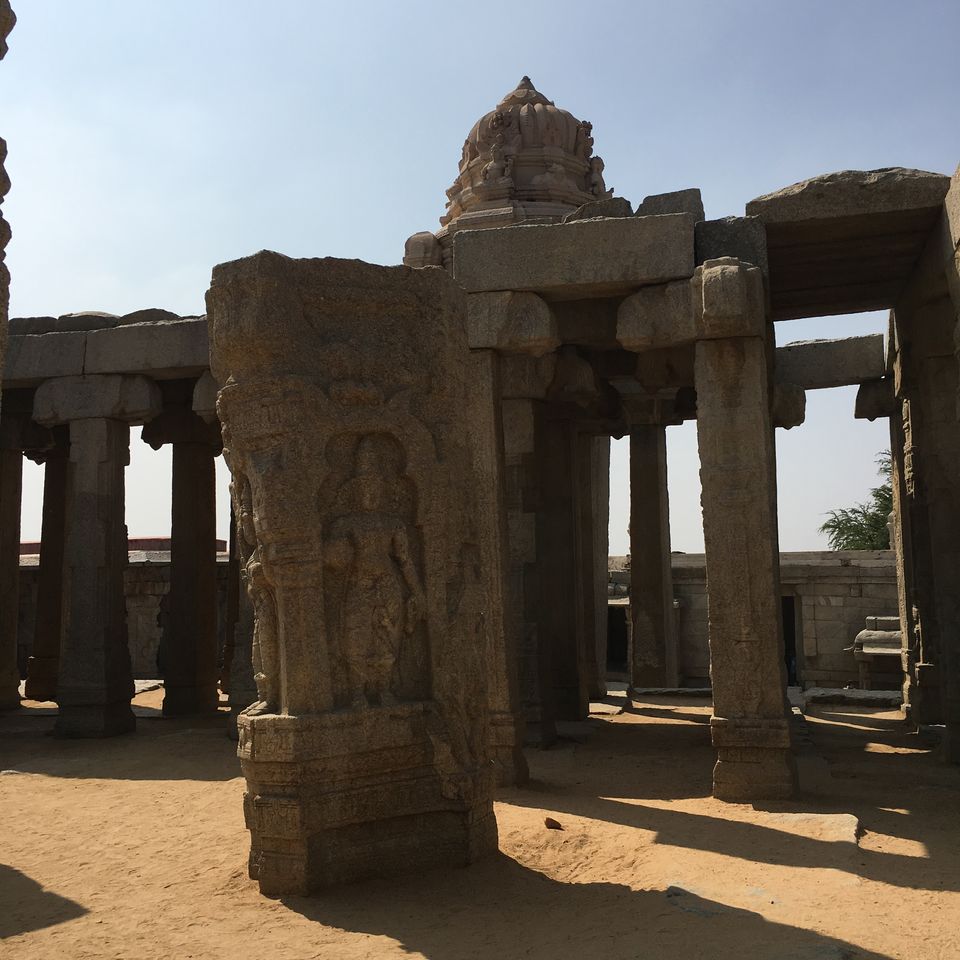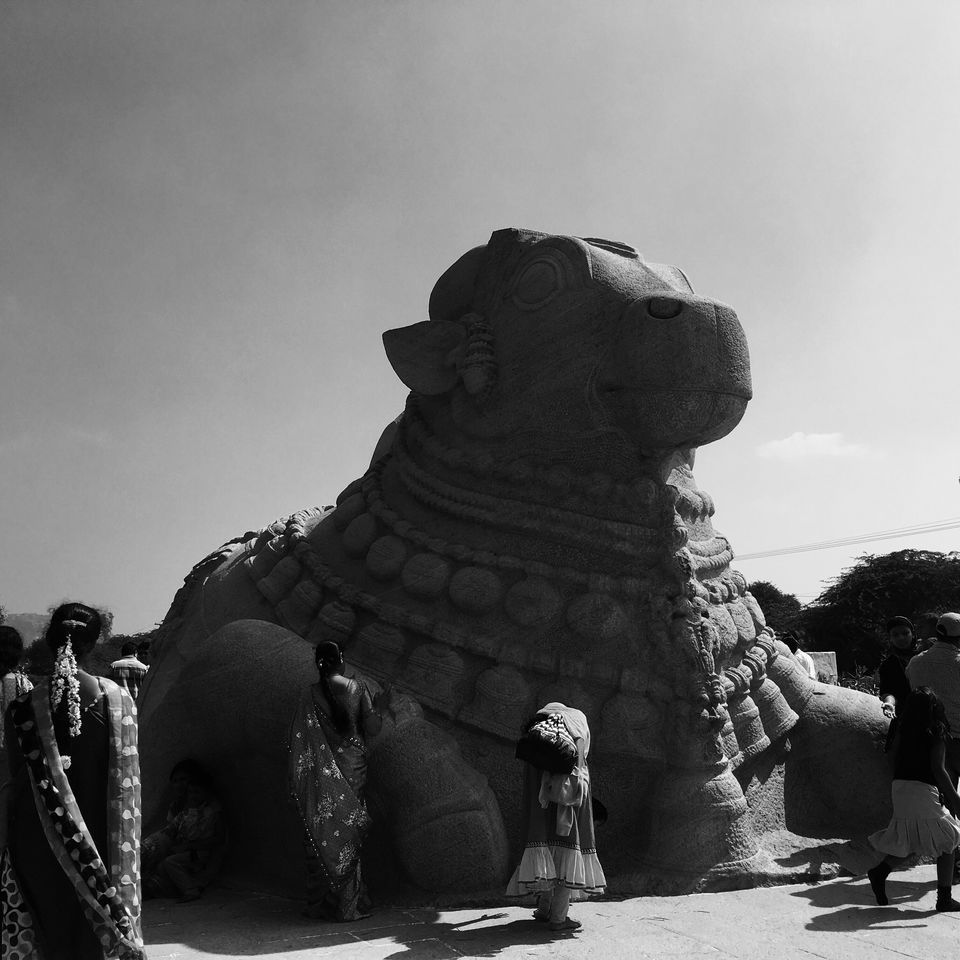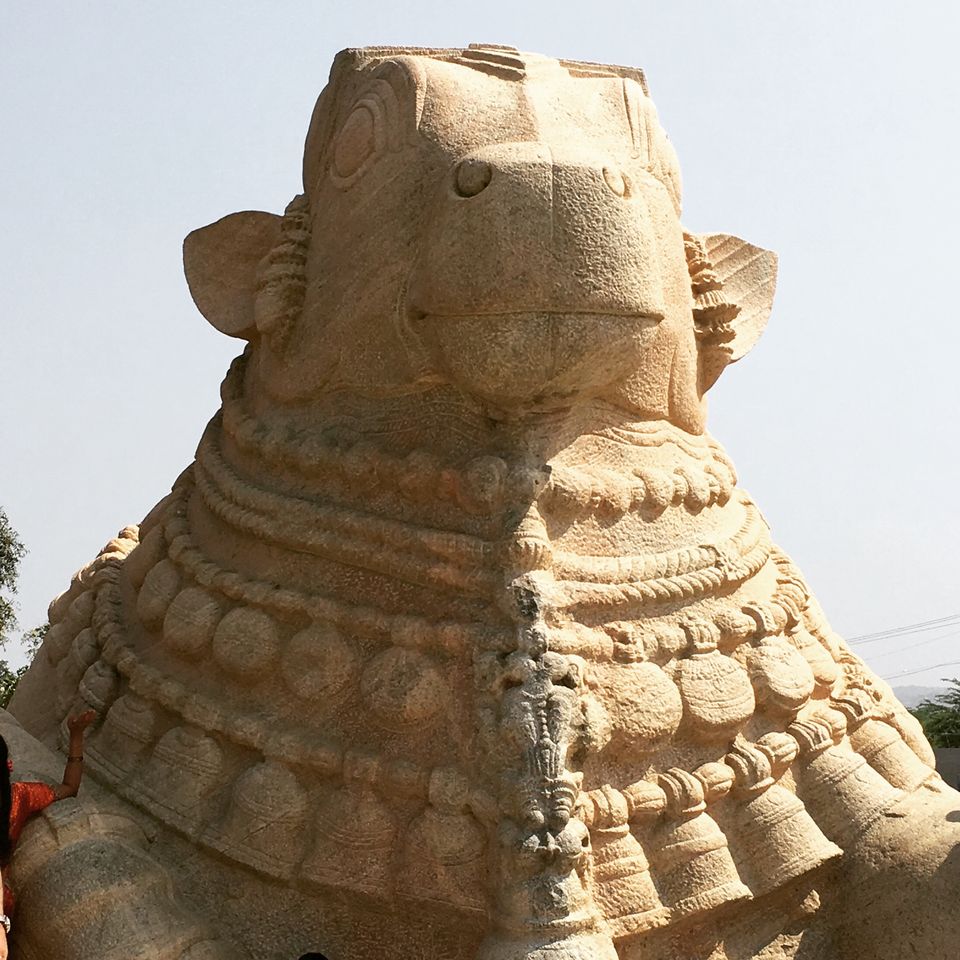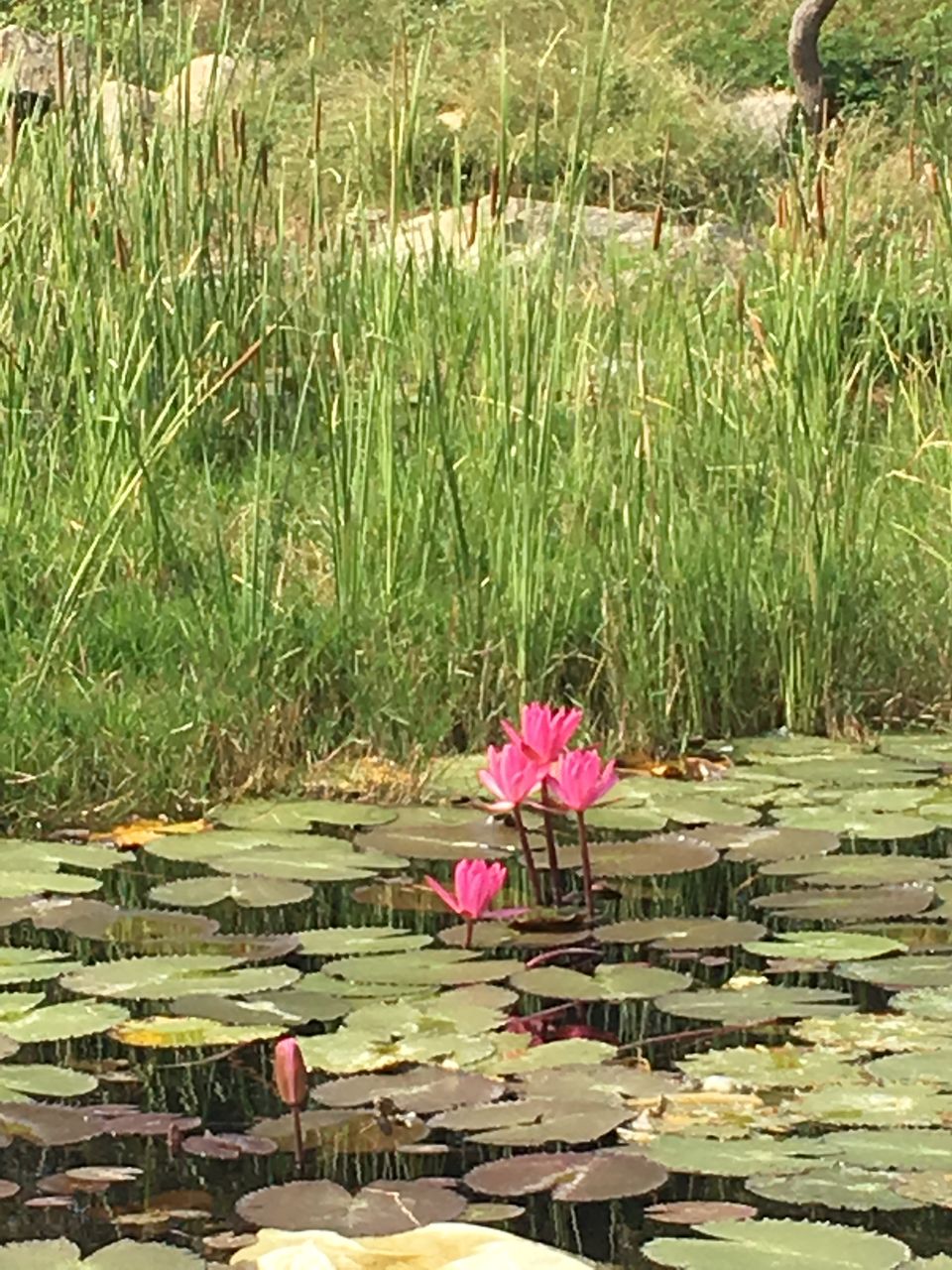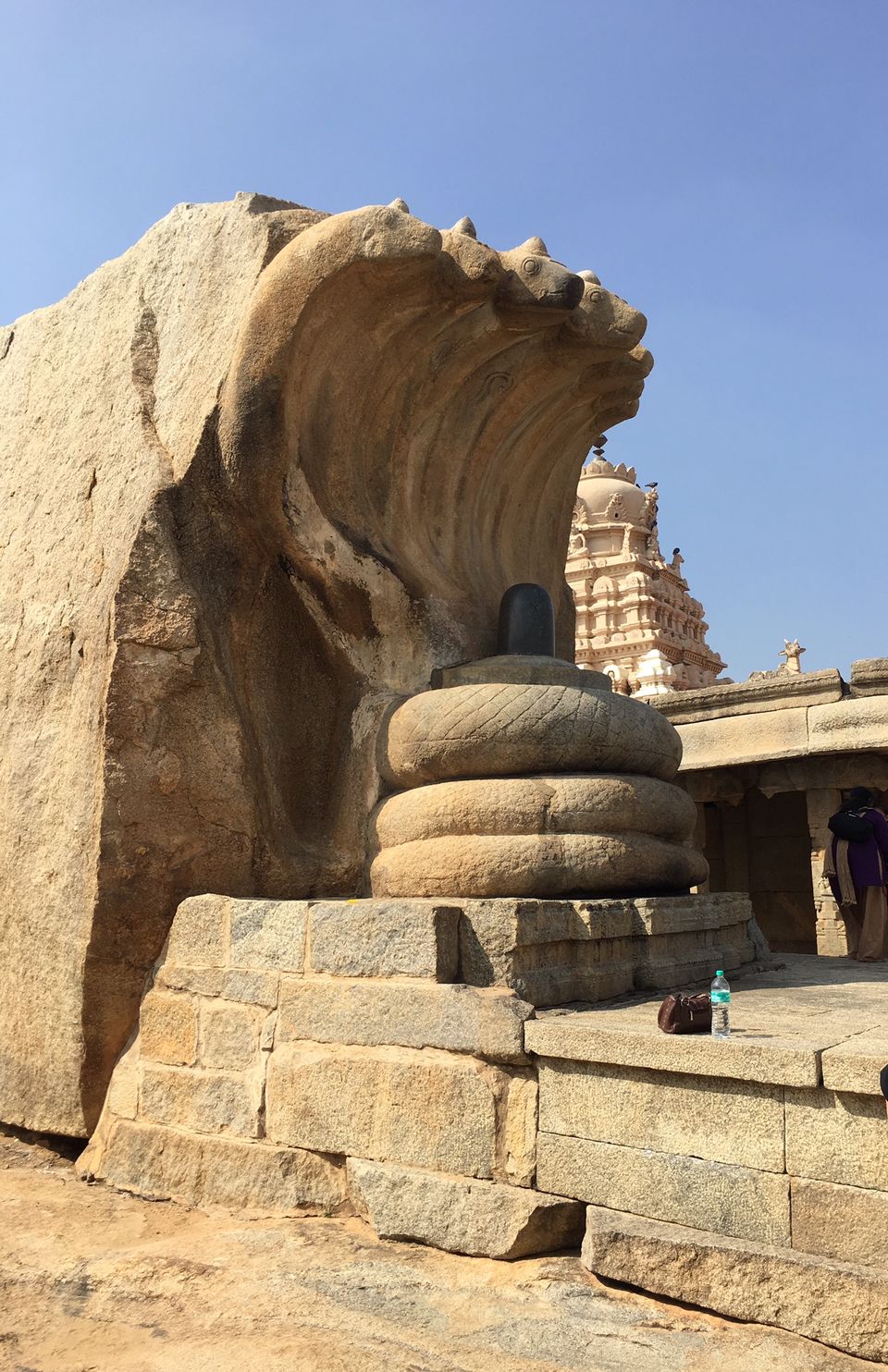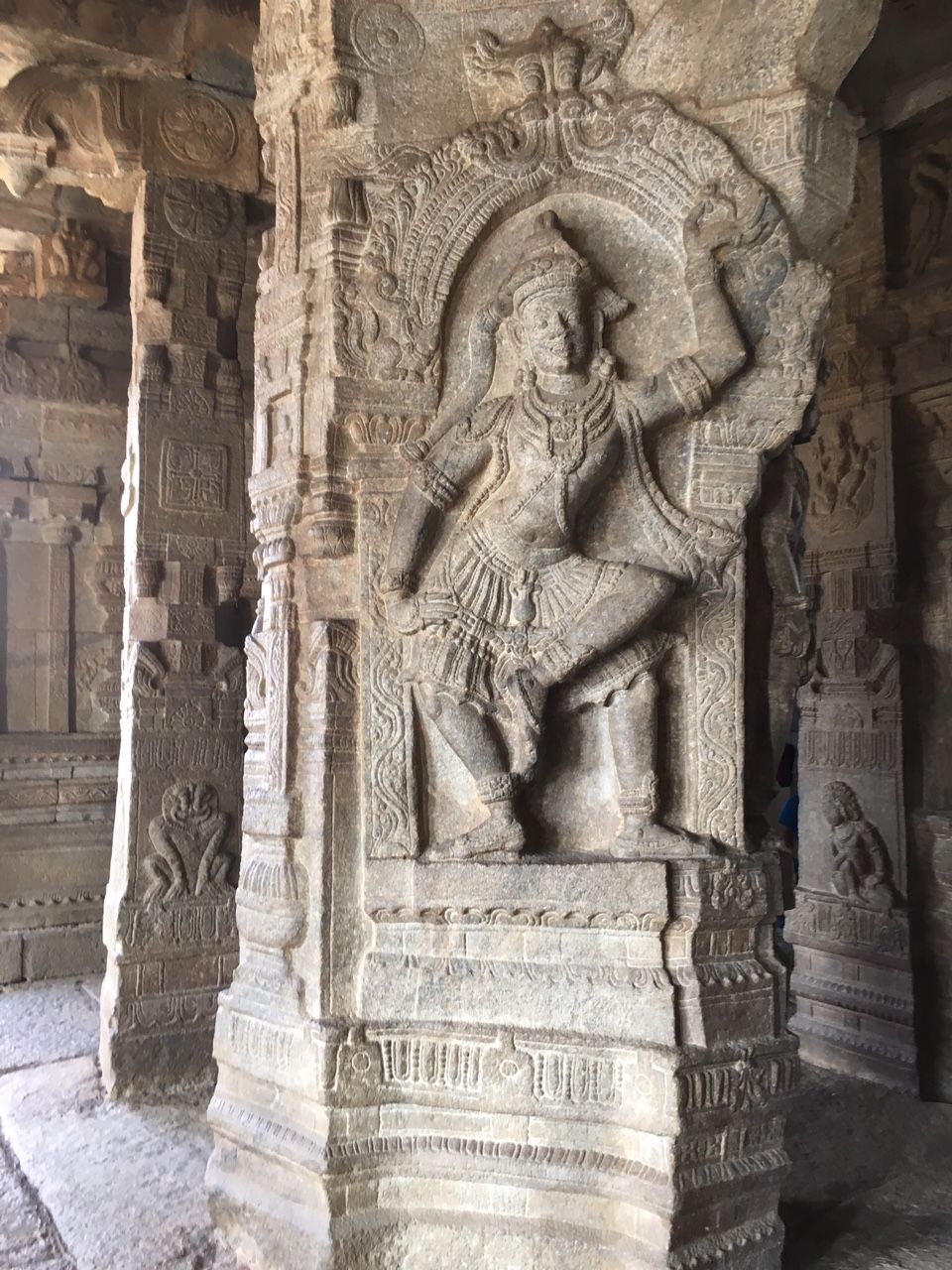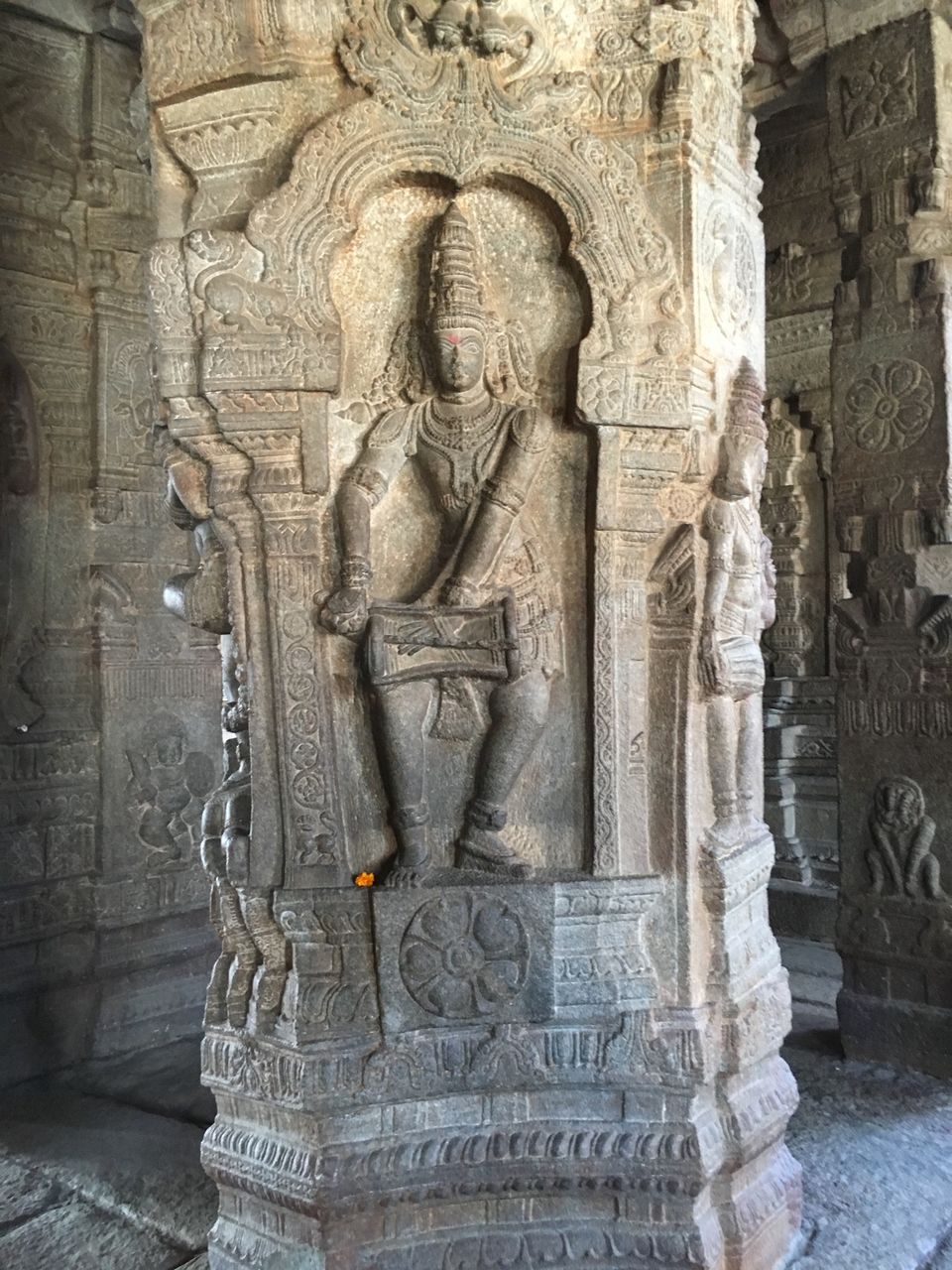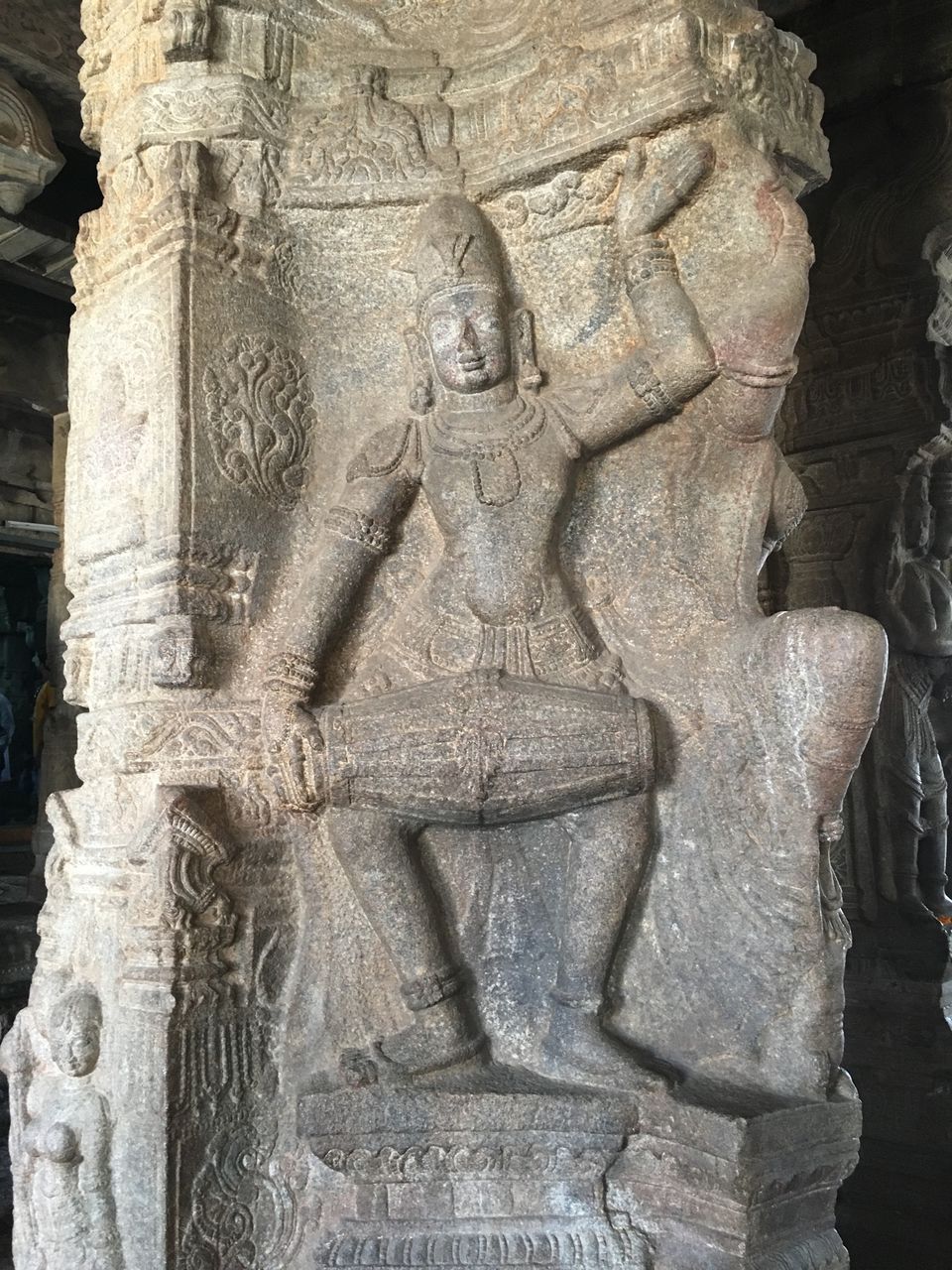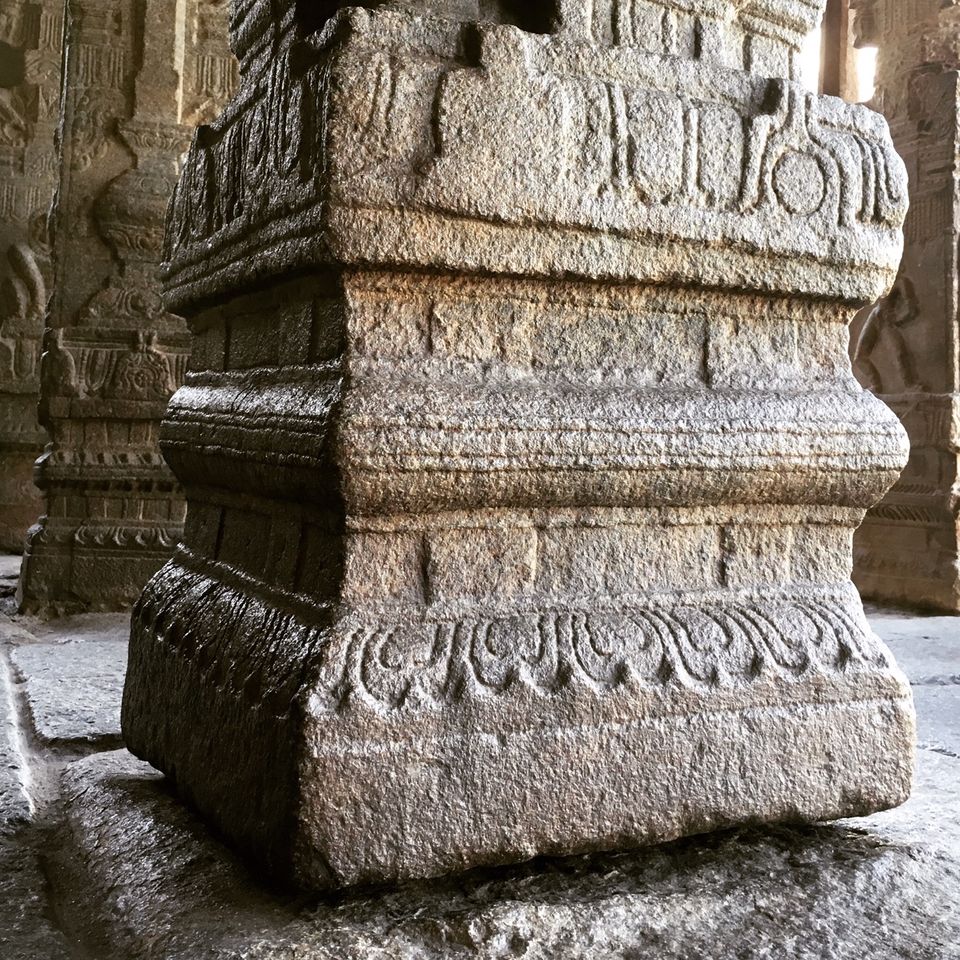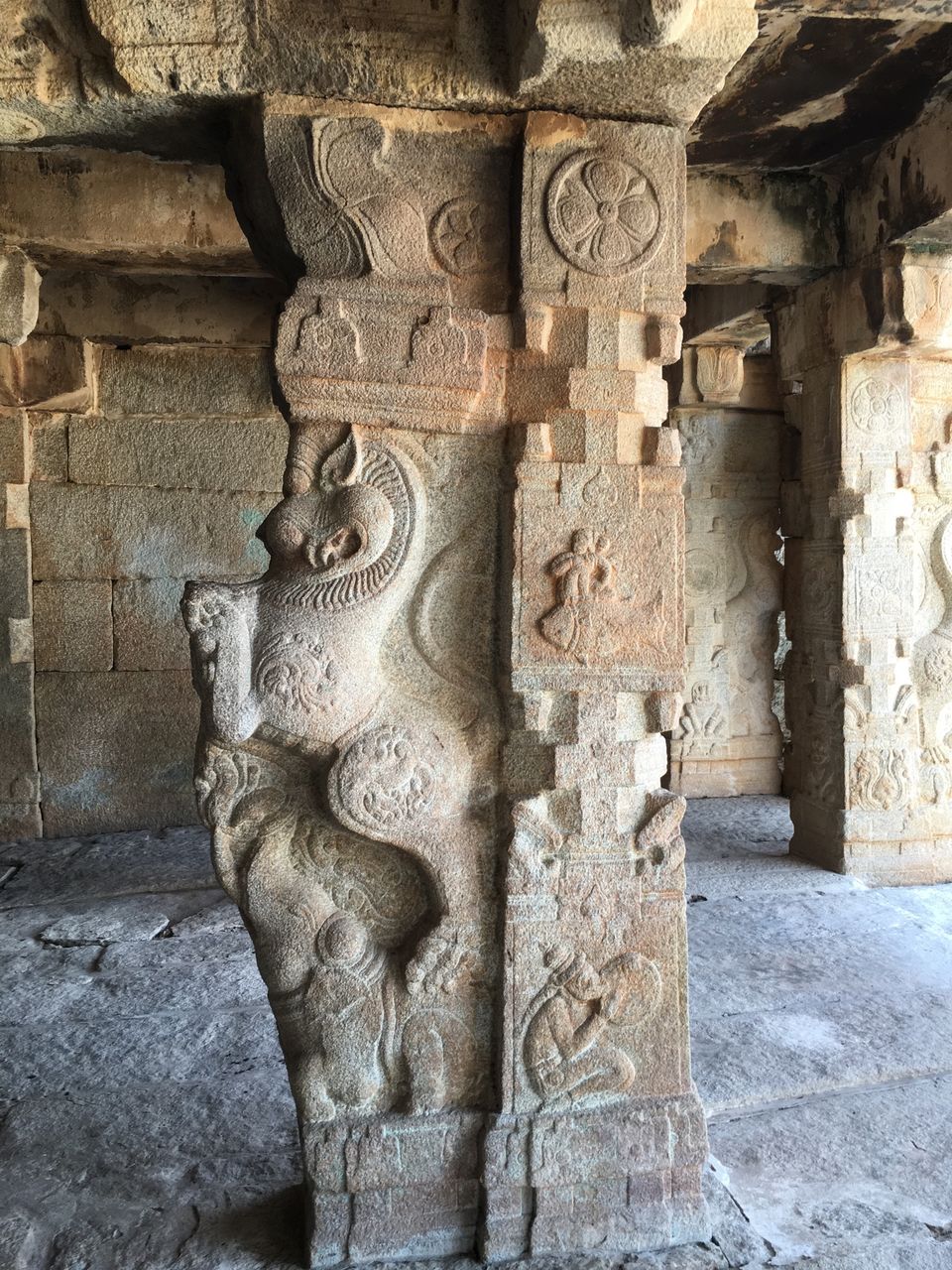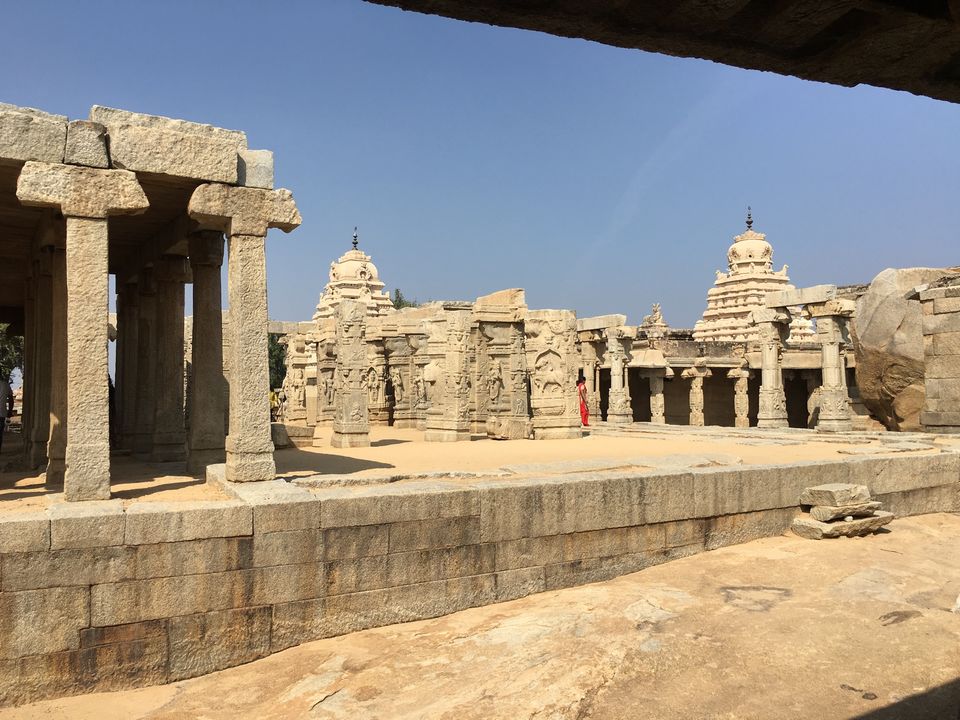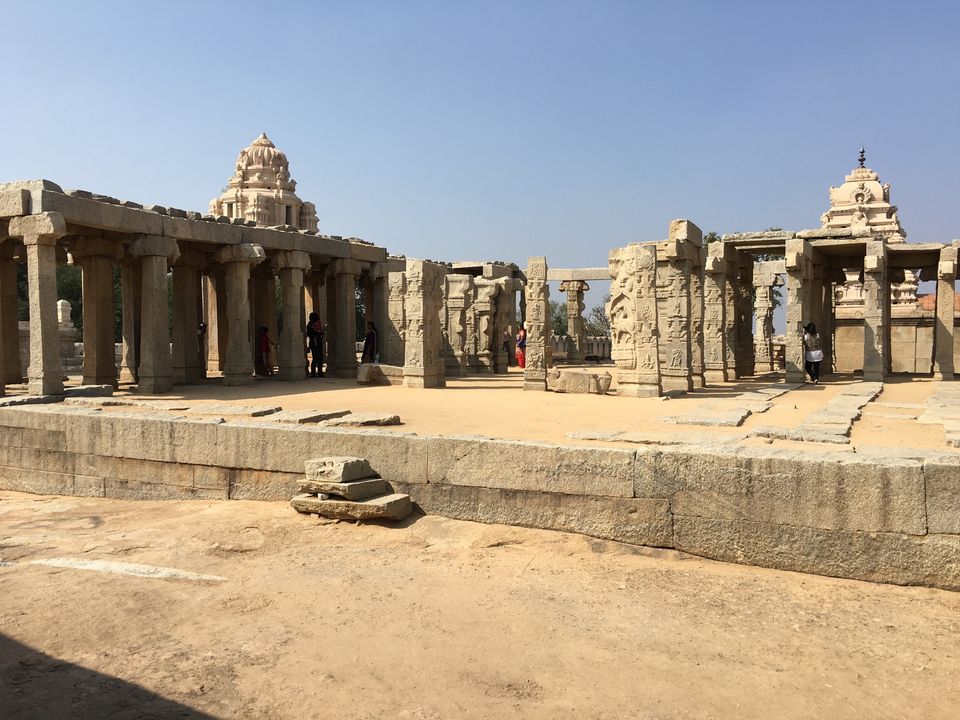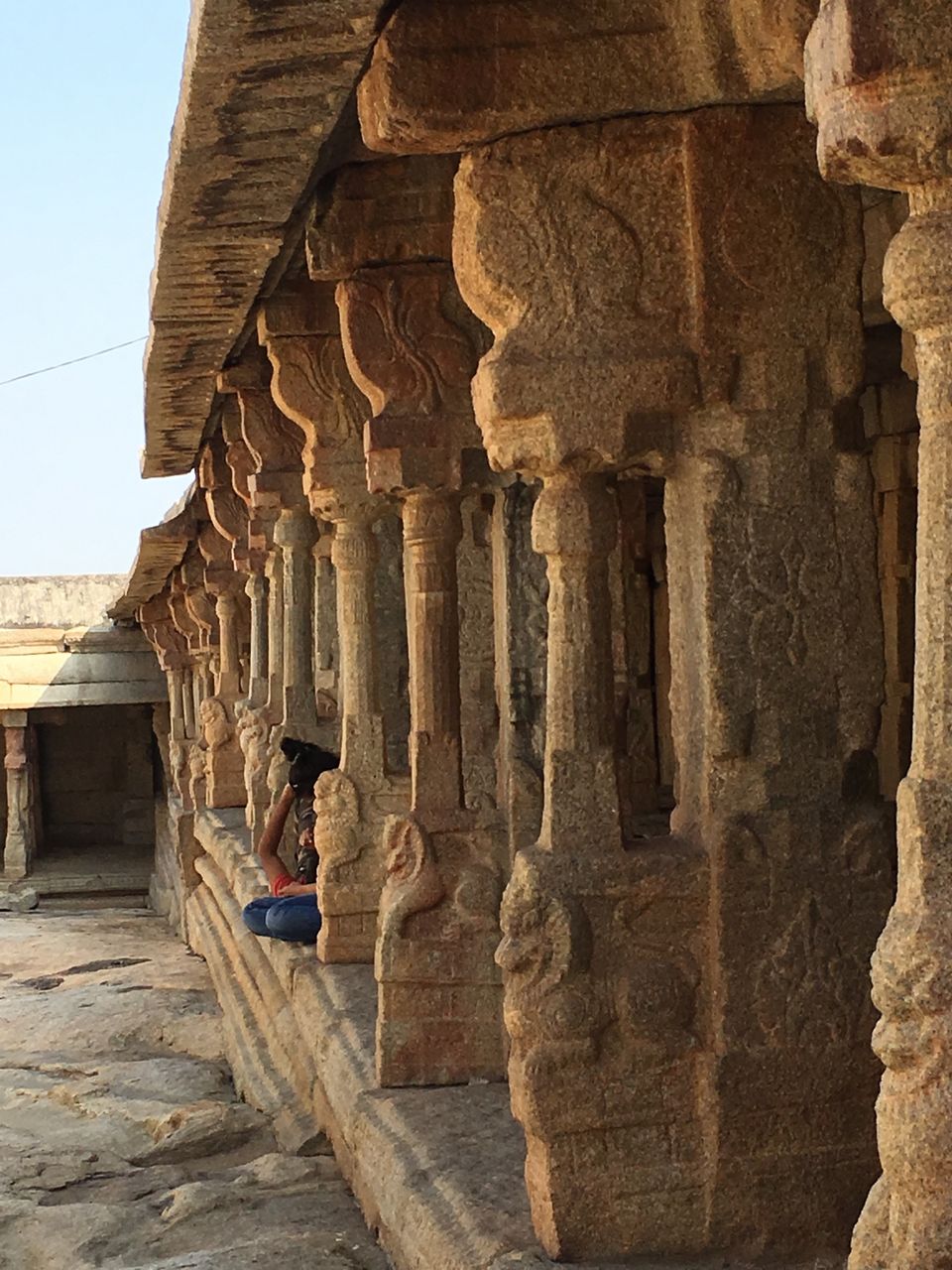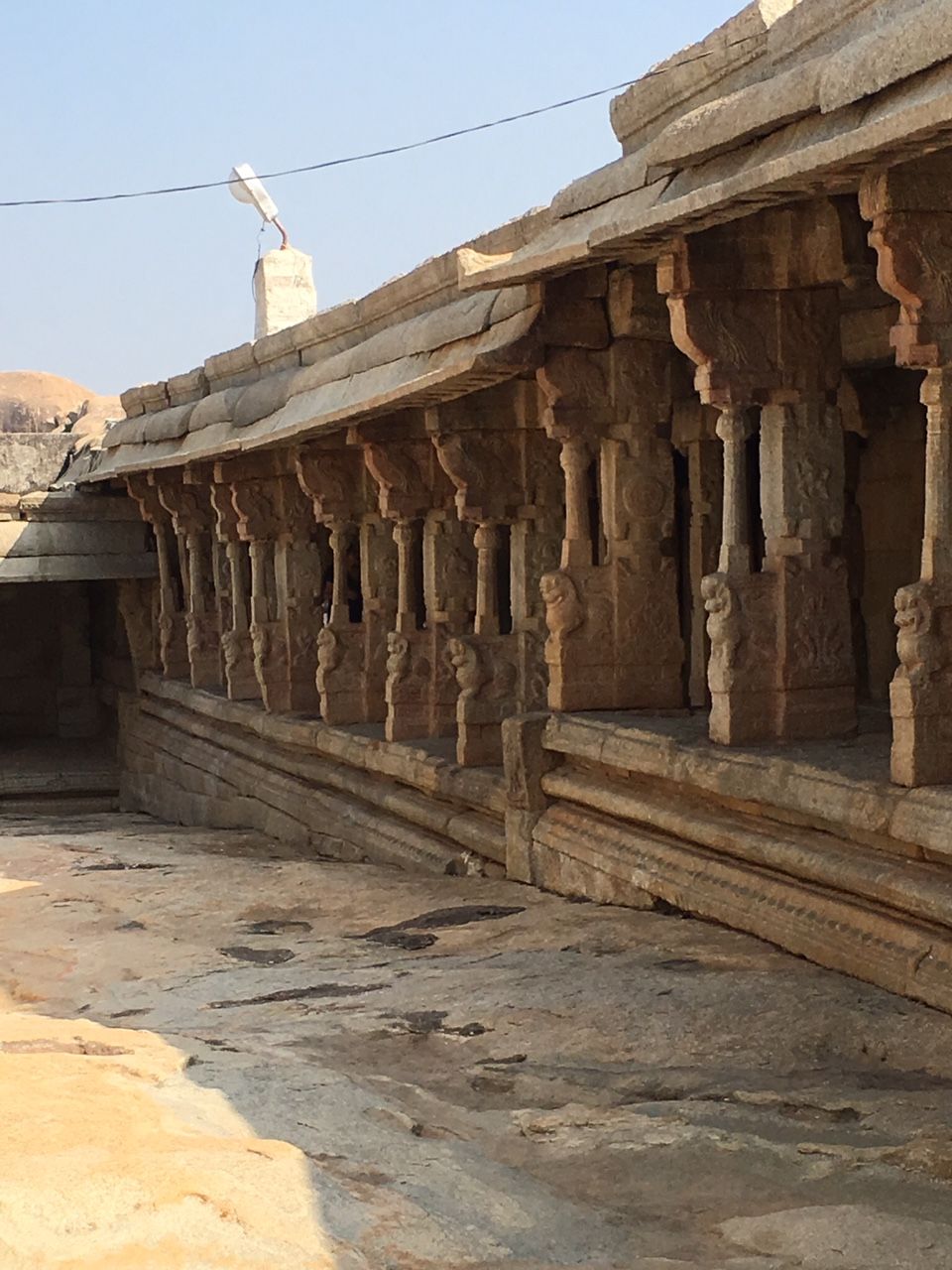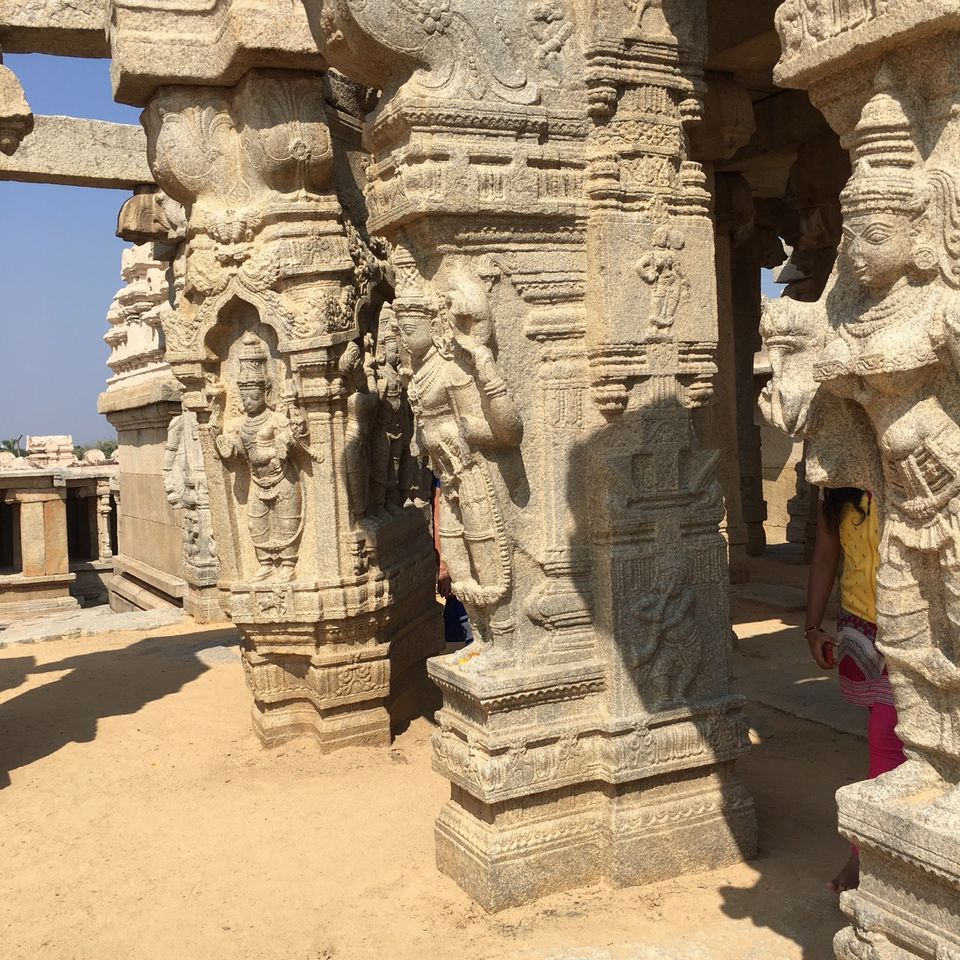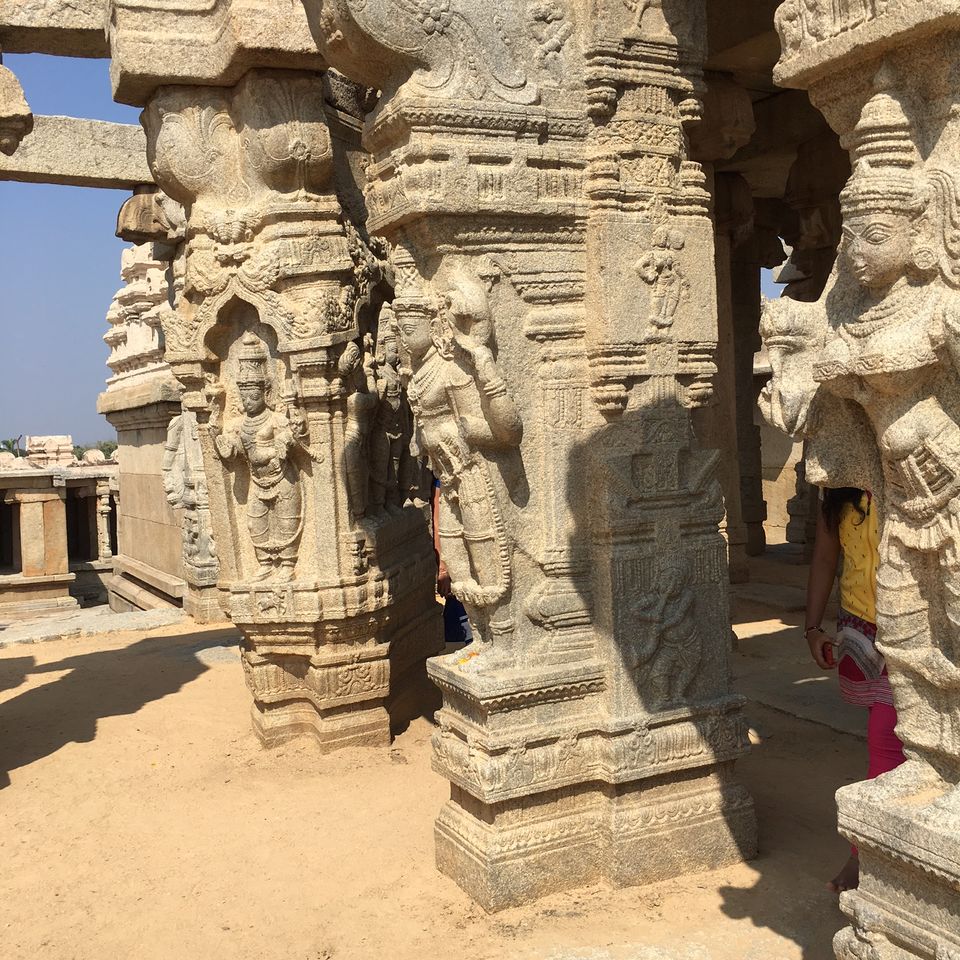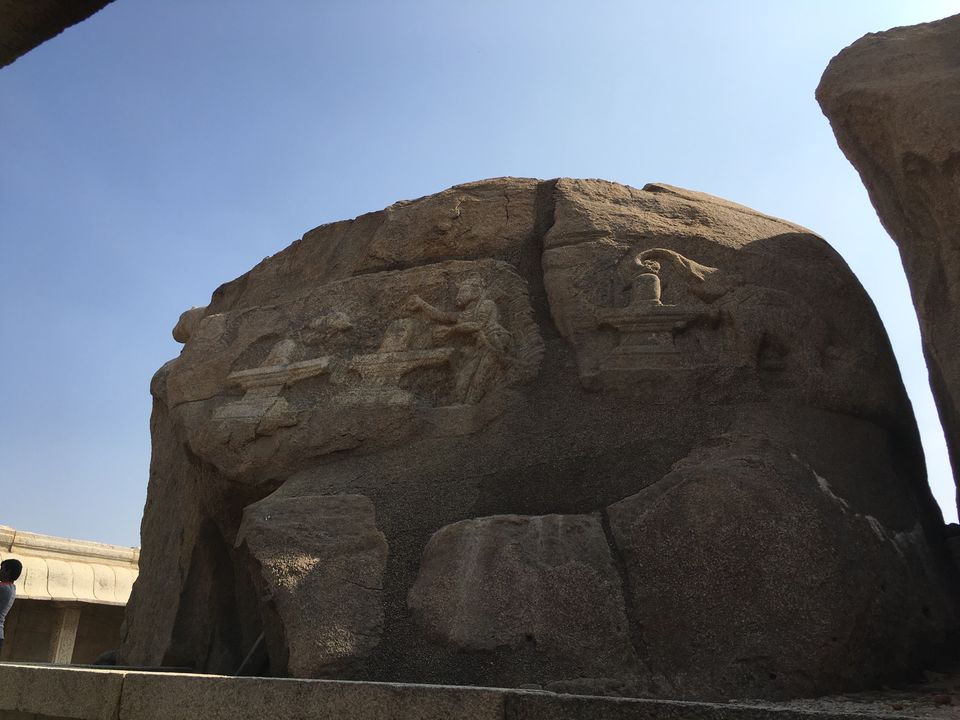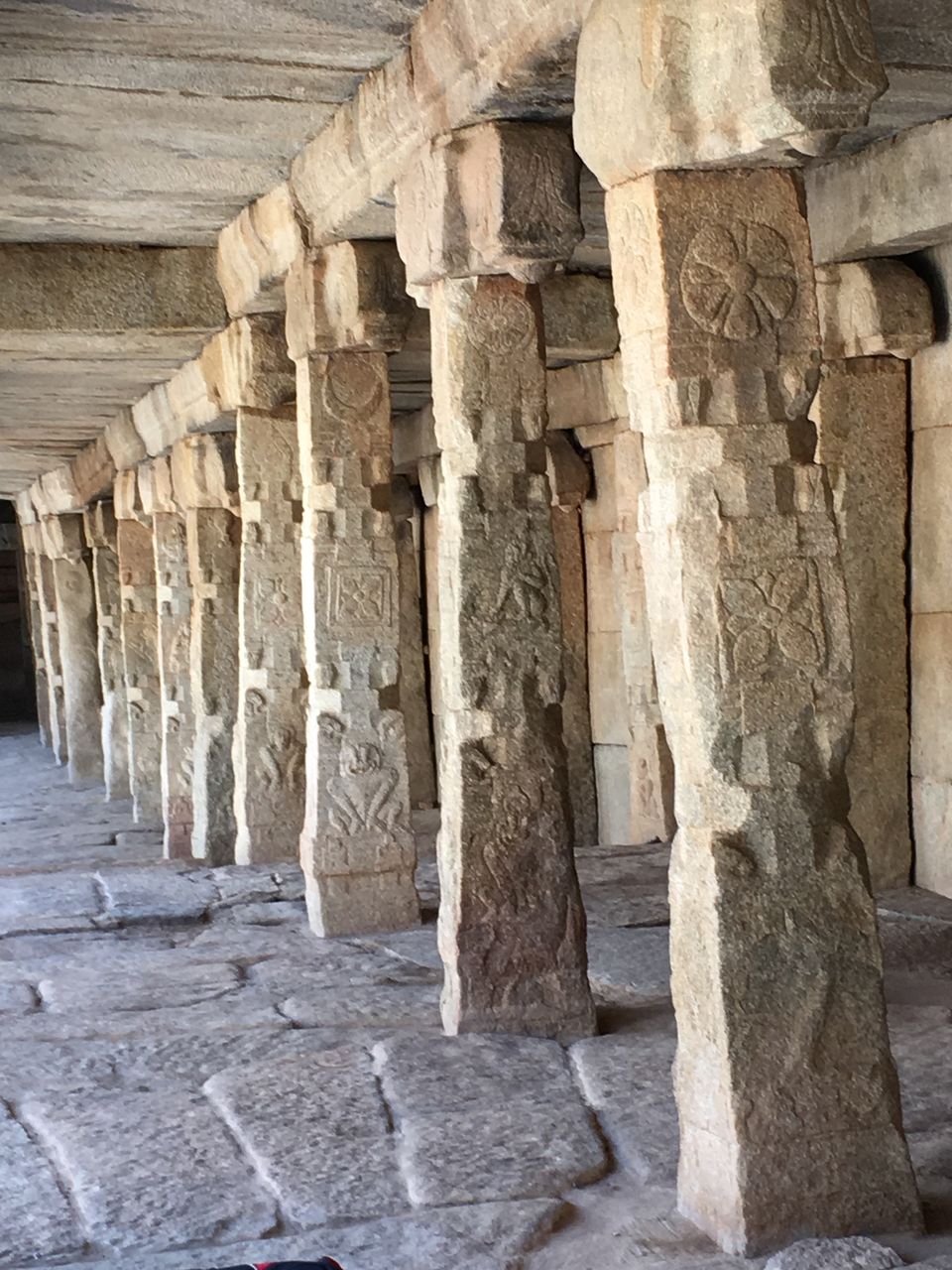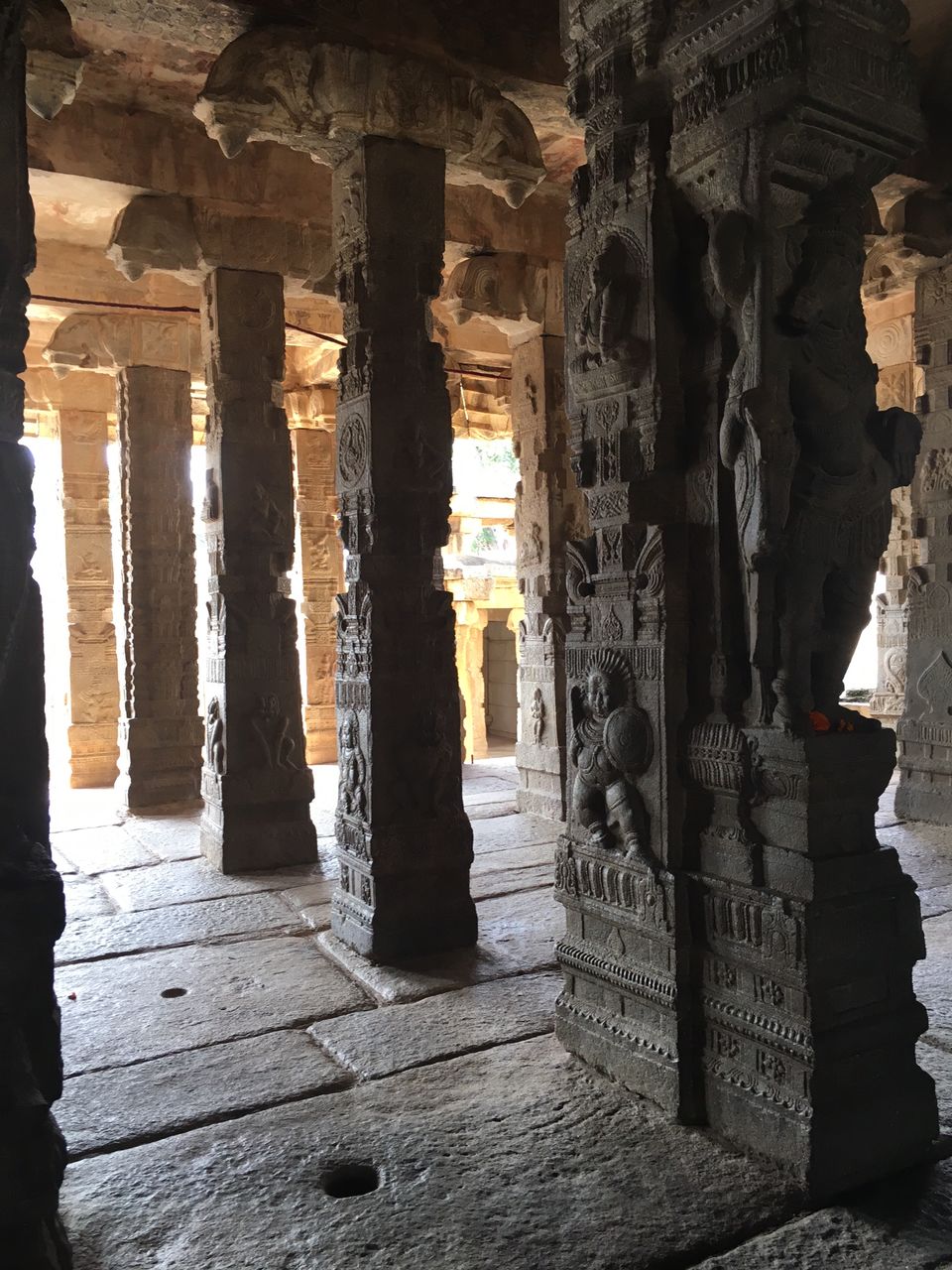 2p2WONDERFUL ARCHITECTURE FROM THE 16th CENTURY - VIJAYANAGAR PERIOD
Veerbhadra temple also known as Lepakshi temple is a beautiful temple with Vijaynagar style architecture. Very near to the temple is one of the largest Nandi bull statue carved from the single rock of granite.

Lepakshi is believed to have a reference to Ramayana - the bird Jatayu, wounded by Ravana while taking away Sita is said to have fallen here and when Ram reached he saw Jatayu and said "Le Pakshi" - arise bird and hence the name.

The temple is an architecture wonder with as many as 70 stone pillars with beautiful carvings of various gods, demi gods, dancers and musicians. One of the pillar is a star attraction called Hanging Pillar. The base of the pillar barely touches the ground and a thin paper or cloth can easily pass through under it. People believe if you make a wish and the paper/cloth passes through it will be fulfilled.

Lepakshi is a good one day trip from Bangalore although it falls in Andhra Pradesh. The place is a photographers paradise but is crowded on public holidays.