Lepakshi Veerbhadra Swamy temple:
Mostly famous for it's hanging pillars which are a medieval period architectural wonder ....
But that's not it....
If you love to explore archaeology but don't have time to visit places like Hampi, you can plan one day escape from Bangalore, Lepakshi temple is a perfect place to enjoy the architecture of 16th century, getting some peace and appreciating your religious history with the stories from Ramayana .......
We started from Bangalore at around 8 am which later we regretted because of traffic and sunlight .....
But the roads were nice and Hassel free we took NH7 as suggested by google map
Distance is approximately 125km almost 2-3hr journey ....
We stopped for some snacks and reached there by 12pm.
when we reached near main temple on the way we saw the Jatayu statue, as per the believes this is the place where Jatayu fought with Ravana to protect mata Sita, got injured and fell. When Shri Ram reached the spot he saw the bird and said " Le Pakshi" (Telugu: Meaning rise o bird) and this is the origin of the name of this place. the temple was build by brothers Viranna and Virupanna back in 1583 and is dedicated to Veerbhadra.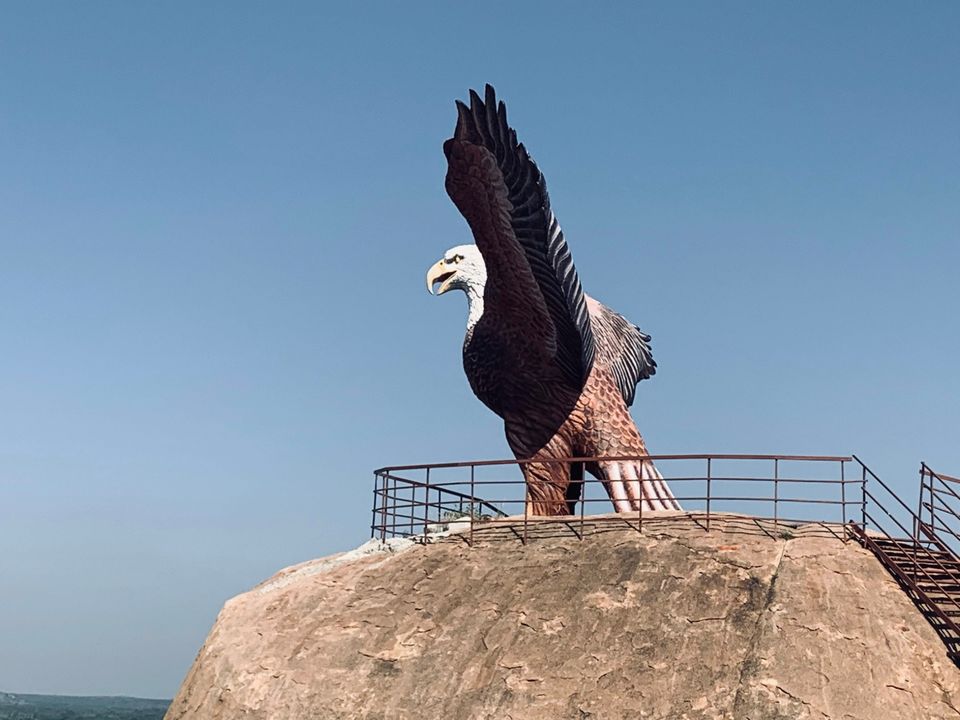 Next we entered to Veerbhadra temple premises, as soon as you step in you can notice the rich architecture and cultural impact, various god and goddess sculptures have been carved on the walls and pillars of temple, inside they have idols of Ganesha, Nandi, Veerabhadra, Shiva, Bhadrakali, Vishnu and Lakshmi, its a belief you can whisper your wishes in Nandi's ear and he will communicate it to lord Shiva.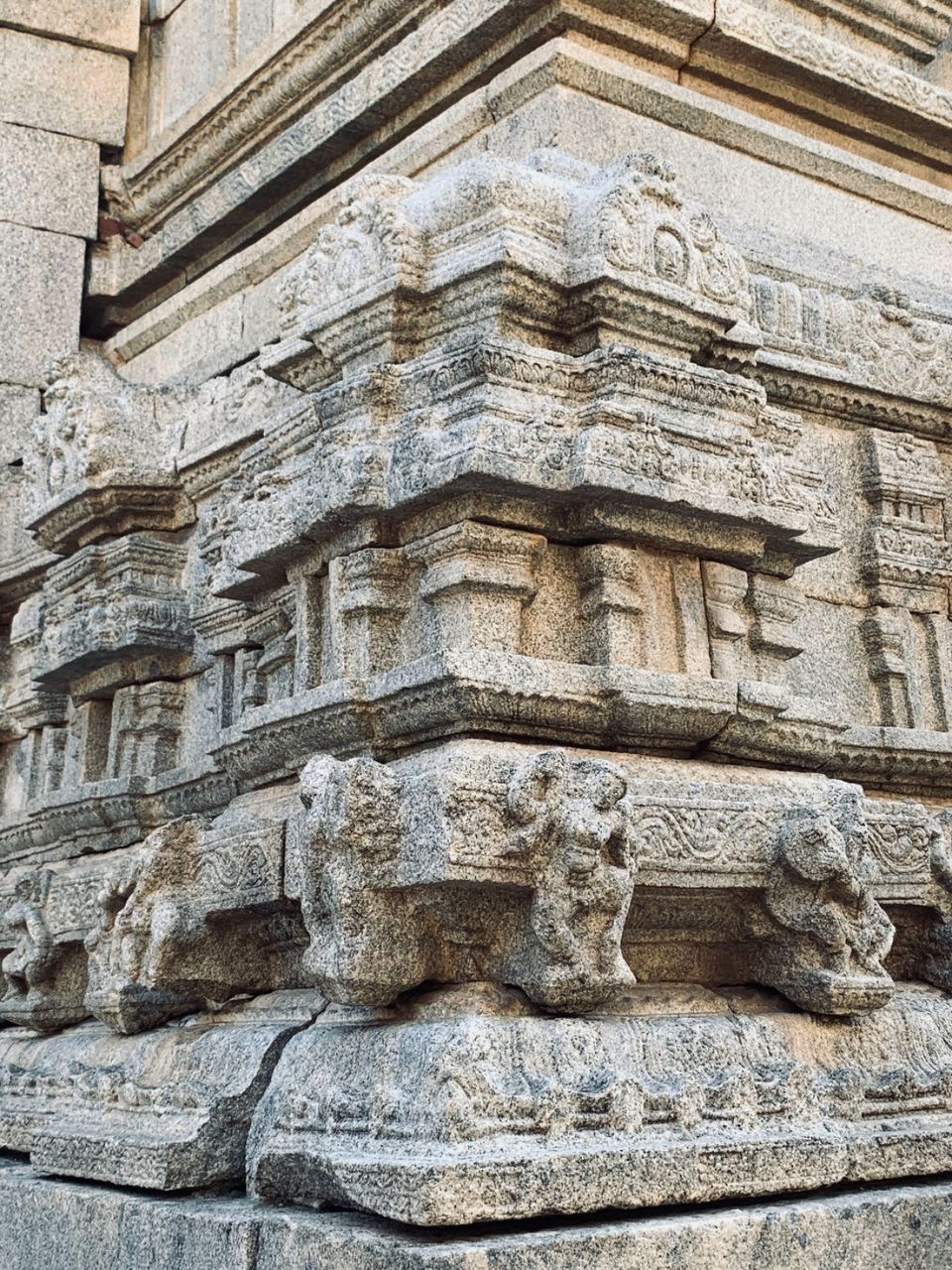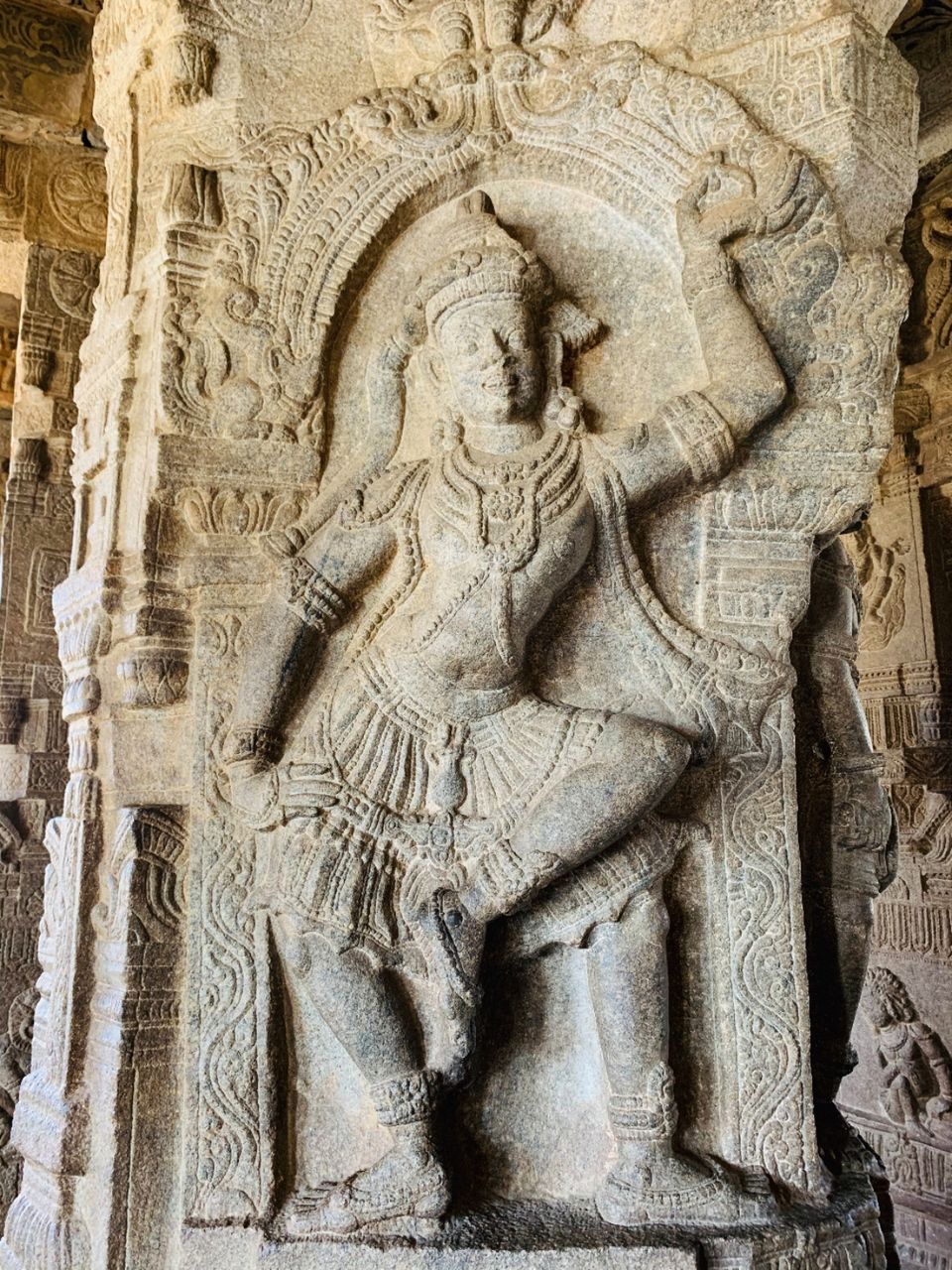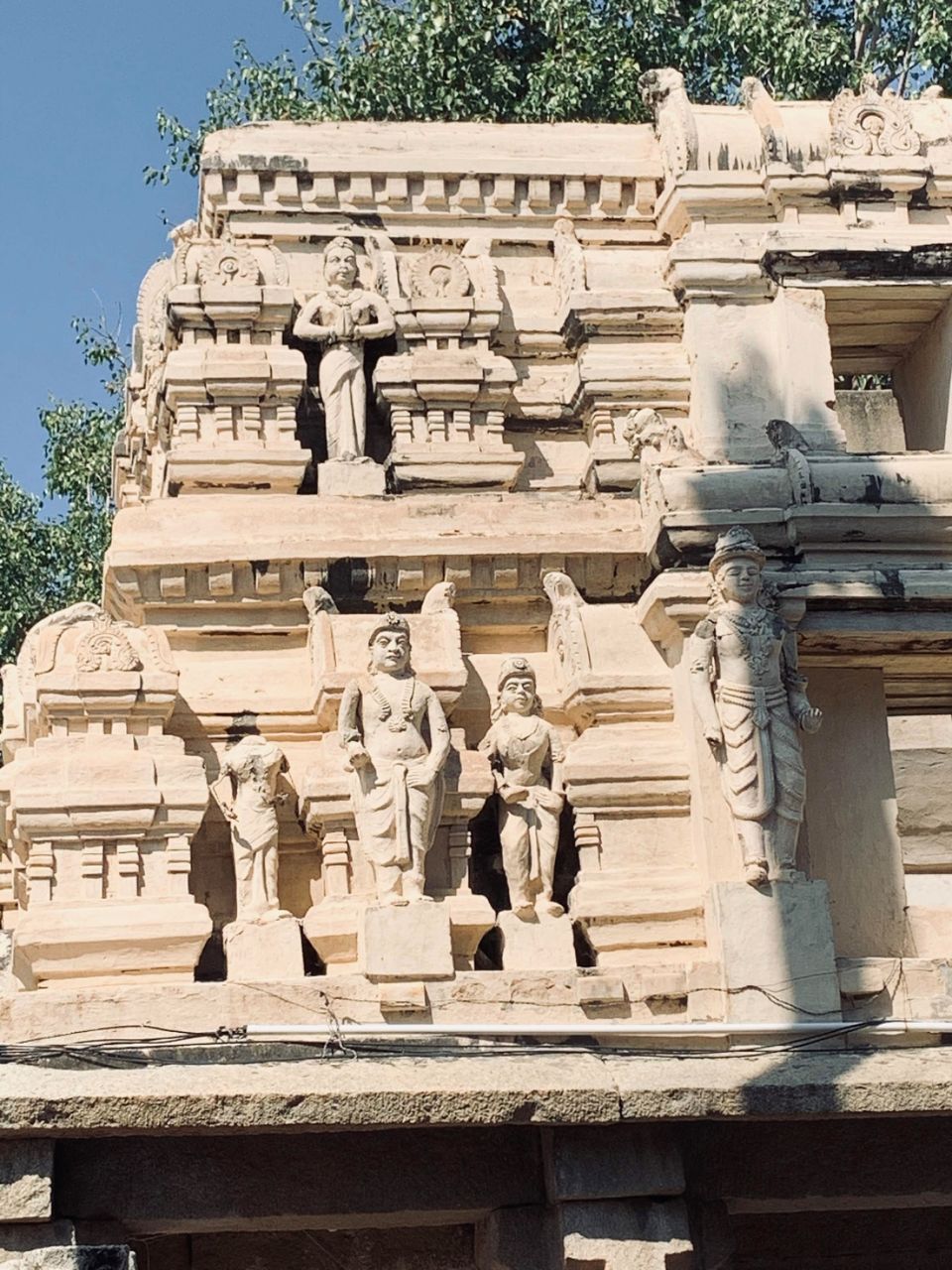 Left to the main entrance is the hanging pillar, as the name is self explanatory, this pillar is not resting on the ground, you can pass thin paper or clothes through it.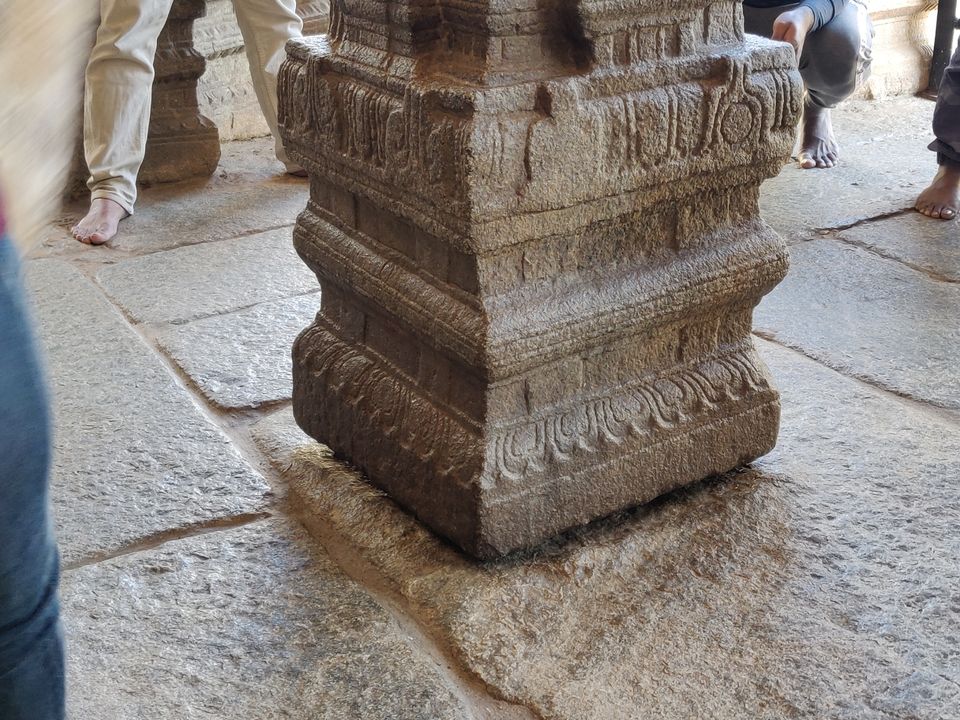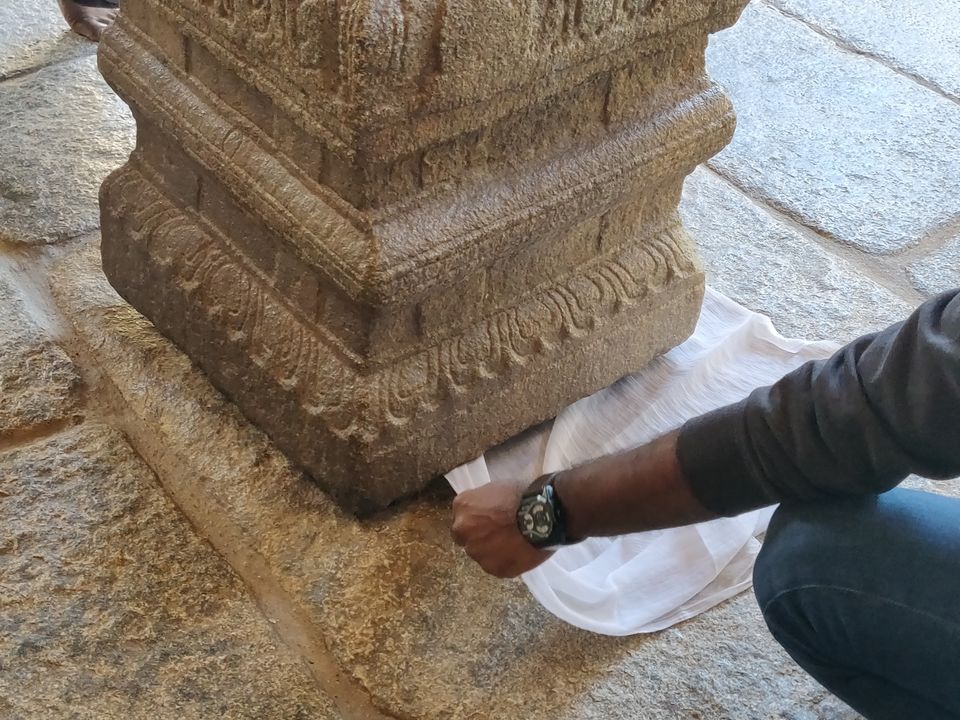 we spend some time there admiring the architecture and obviously taking pictures for our next social media update......
The whole temple is surrounded by courtyard, which is so beautiful and picture perfect.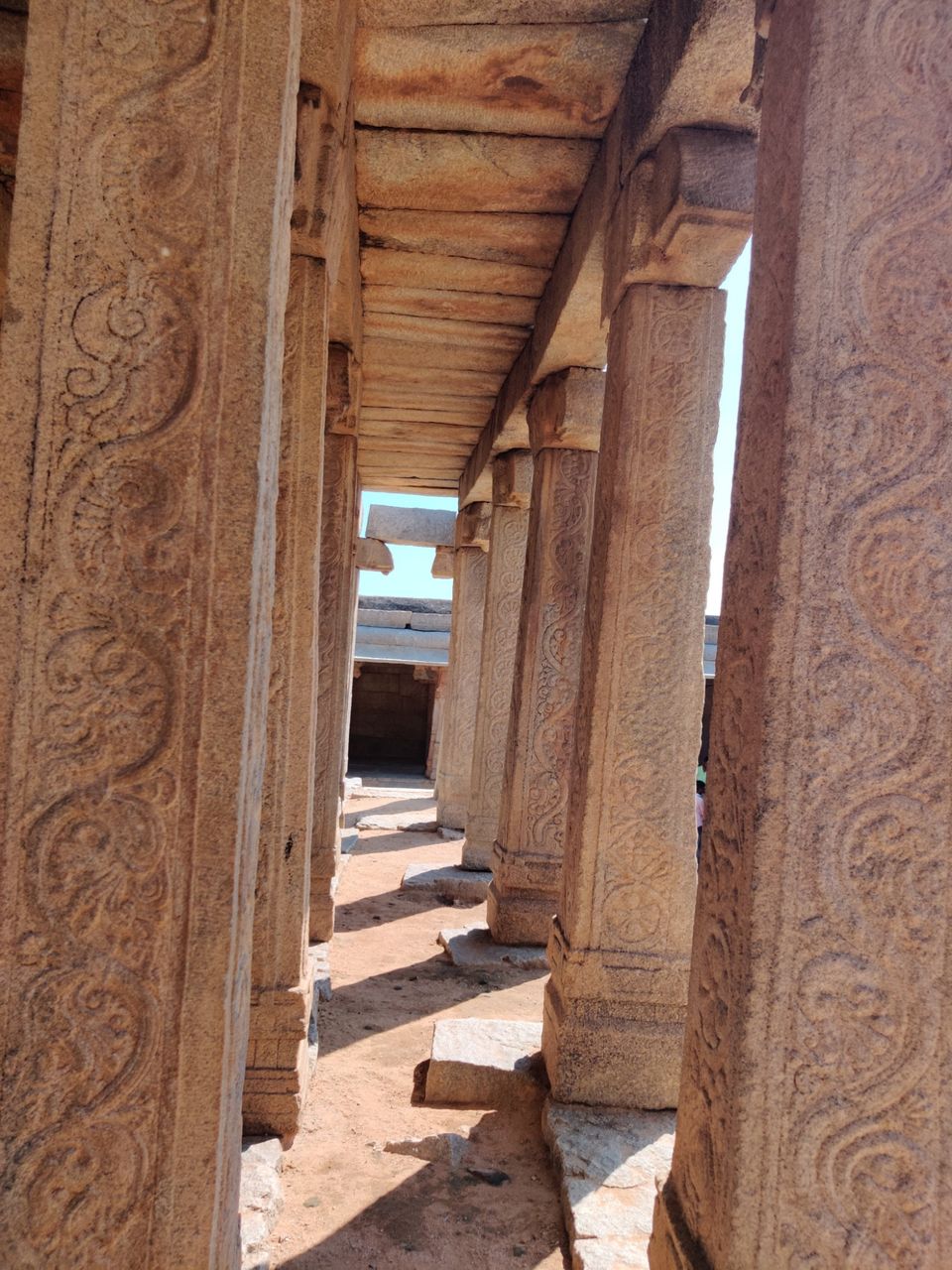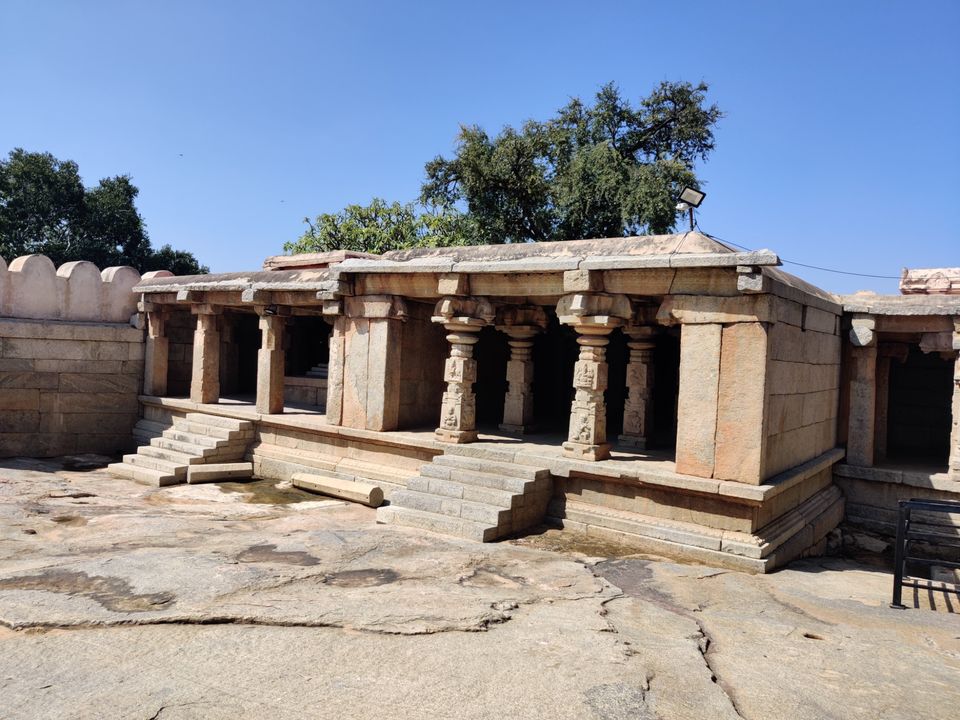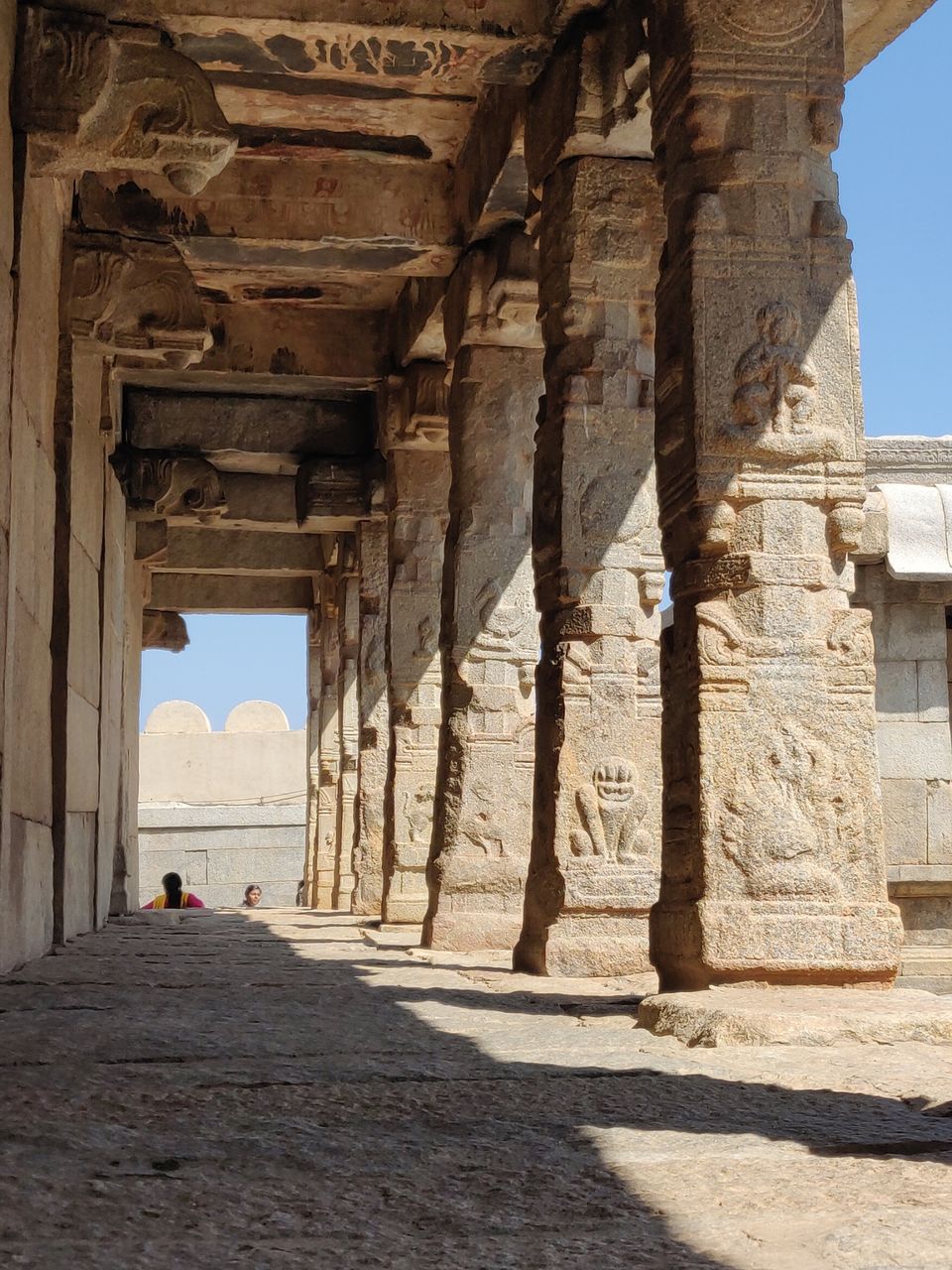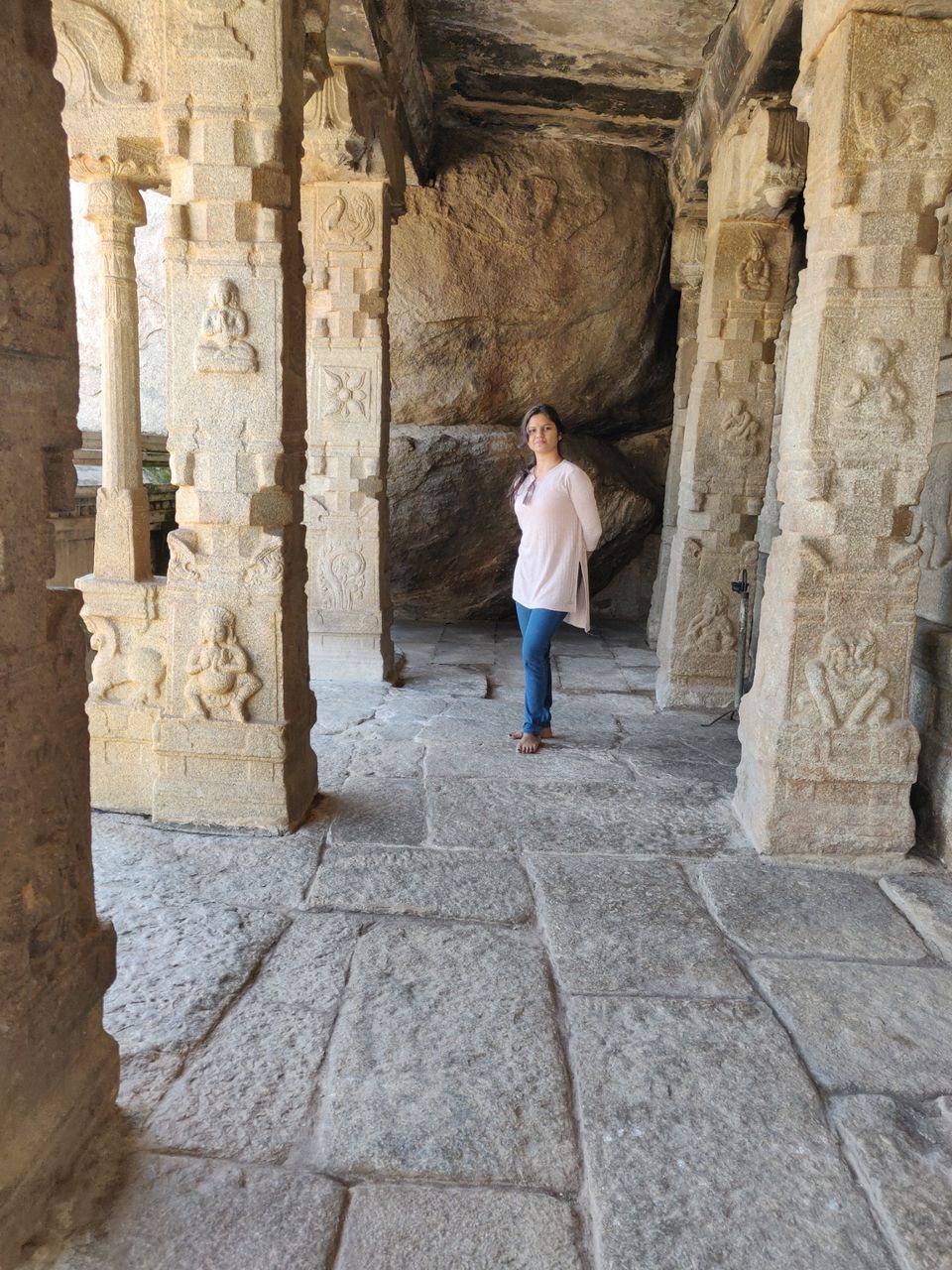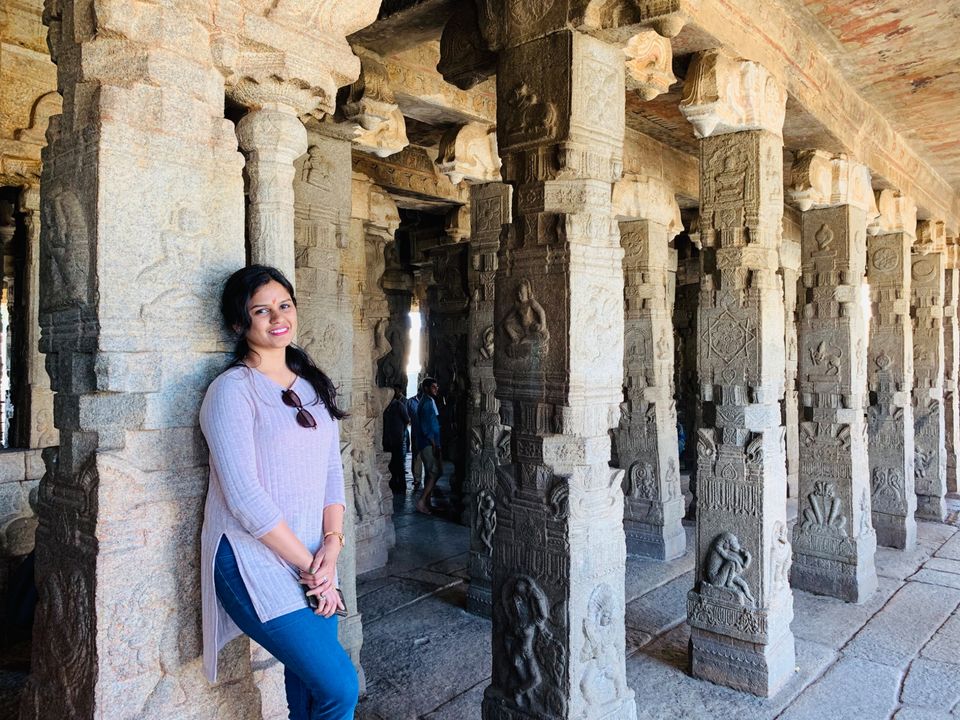 Right to the main temple premises you can see a little temple, to us looked like Sai temple but not sure.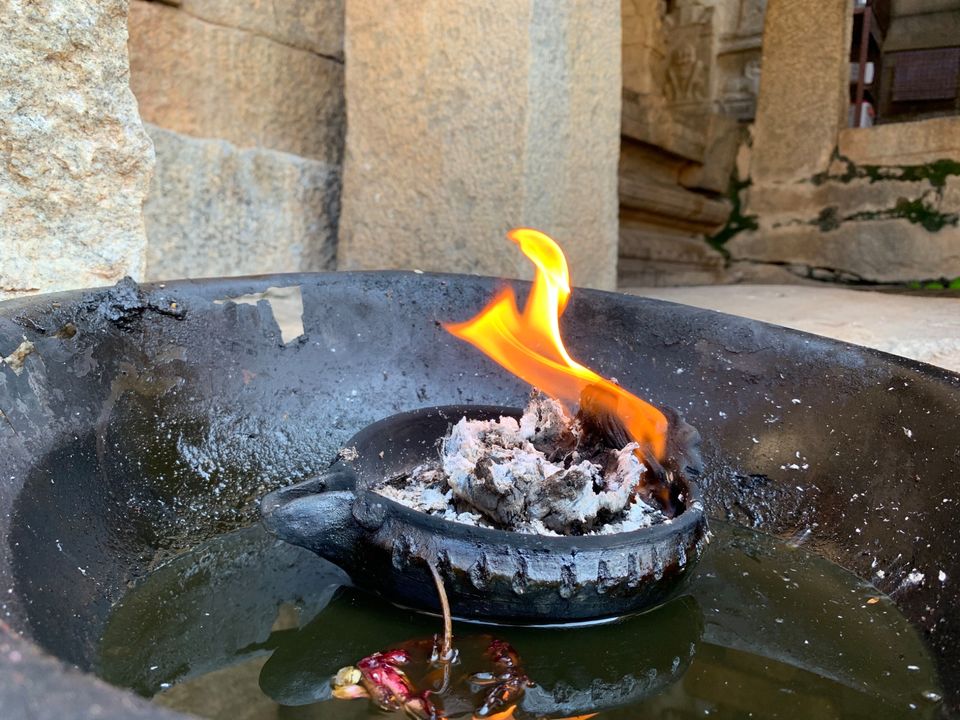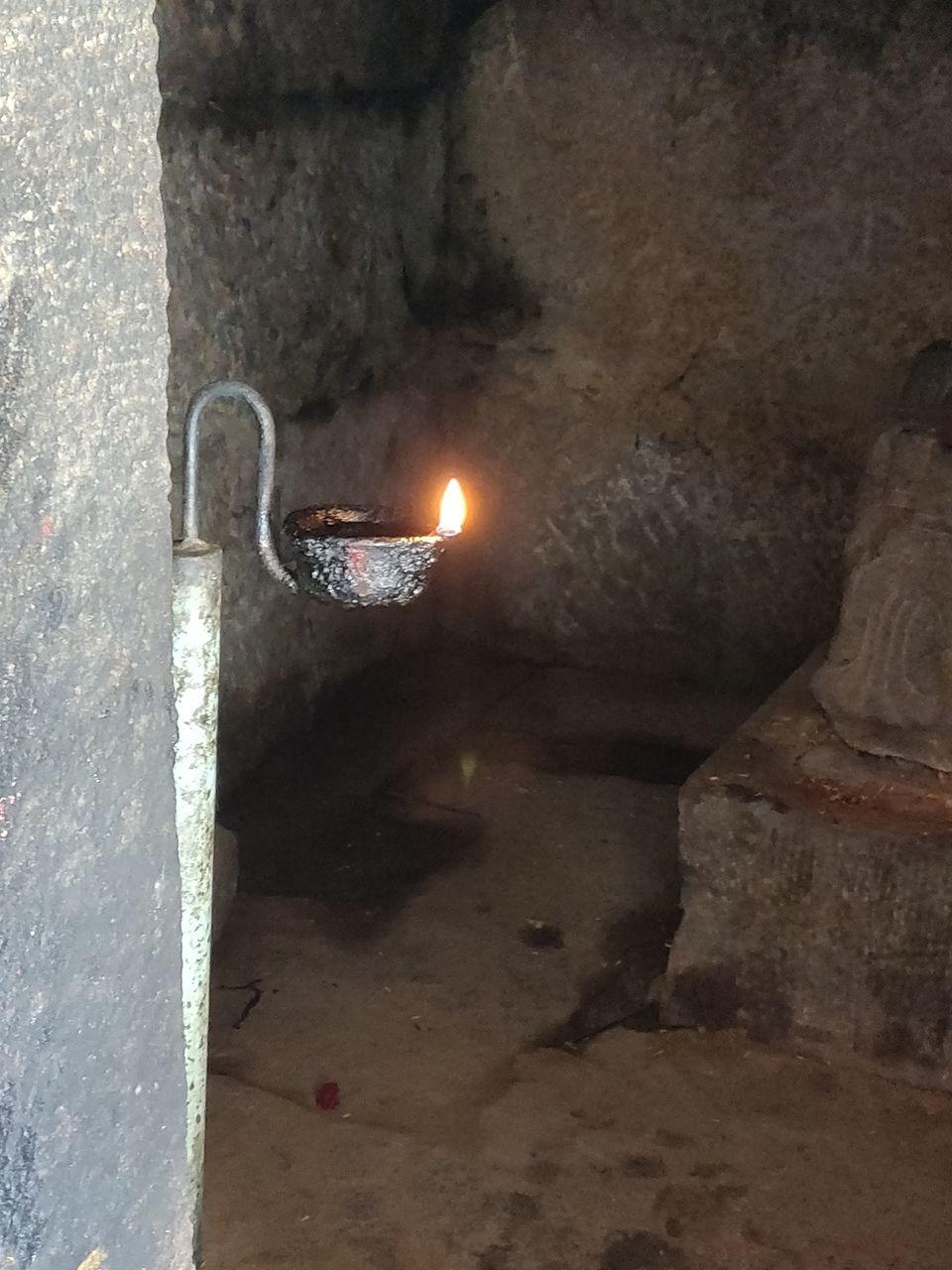 then we took a walk alongside the courtyards and after few steps we reached the Kalyan mandapa, the story says Lord Shiva and mata Parvati was supposed to get married here, it's construction was started by the king's accountant but when king came back and saw the expenses he immediately ordered to stop the construction.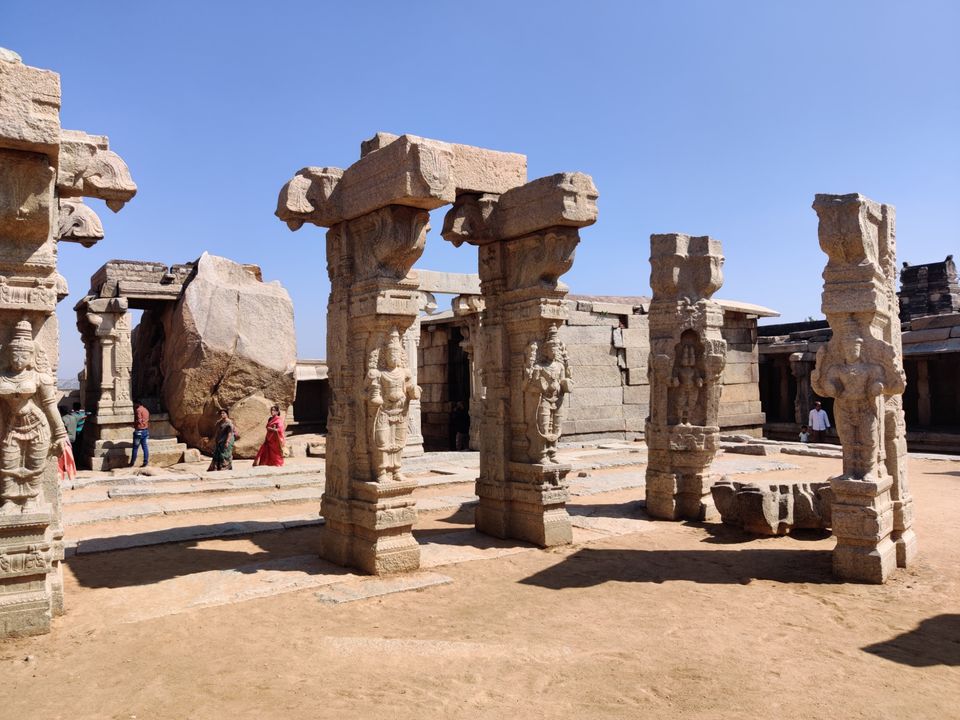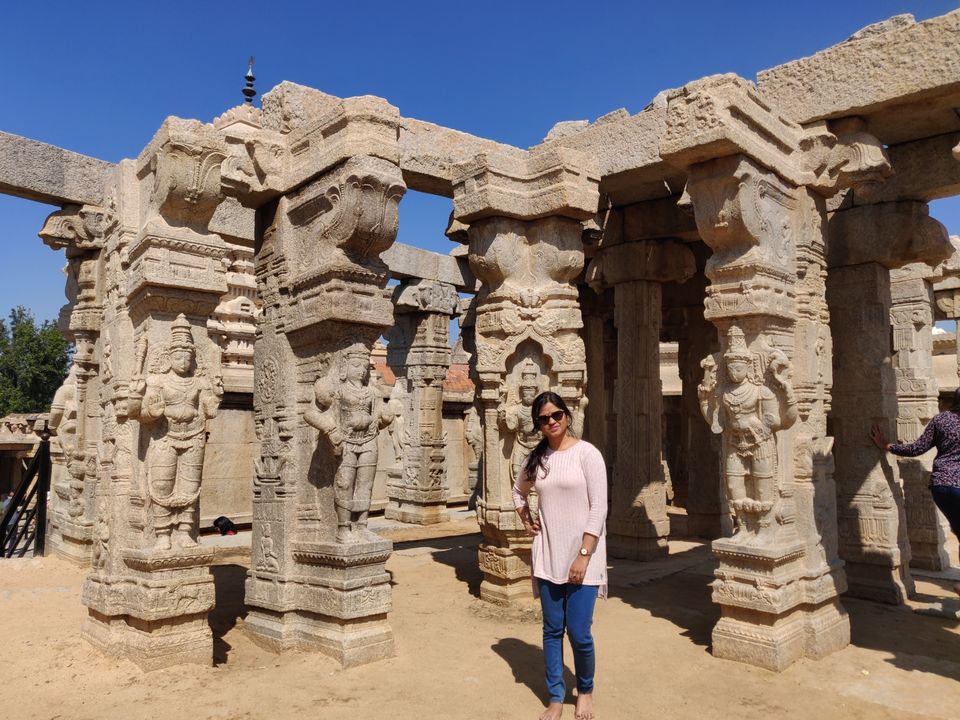 We kept walking and then next we saw the huge statue of Shri Ganesha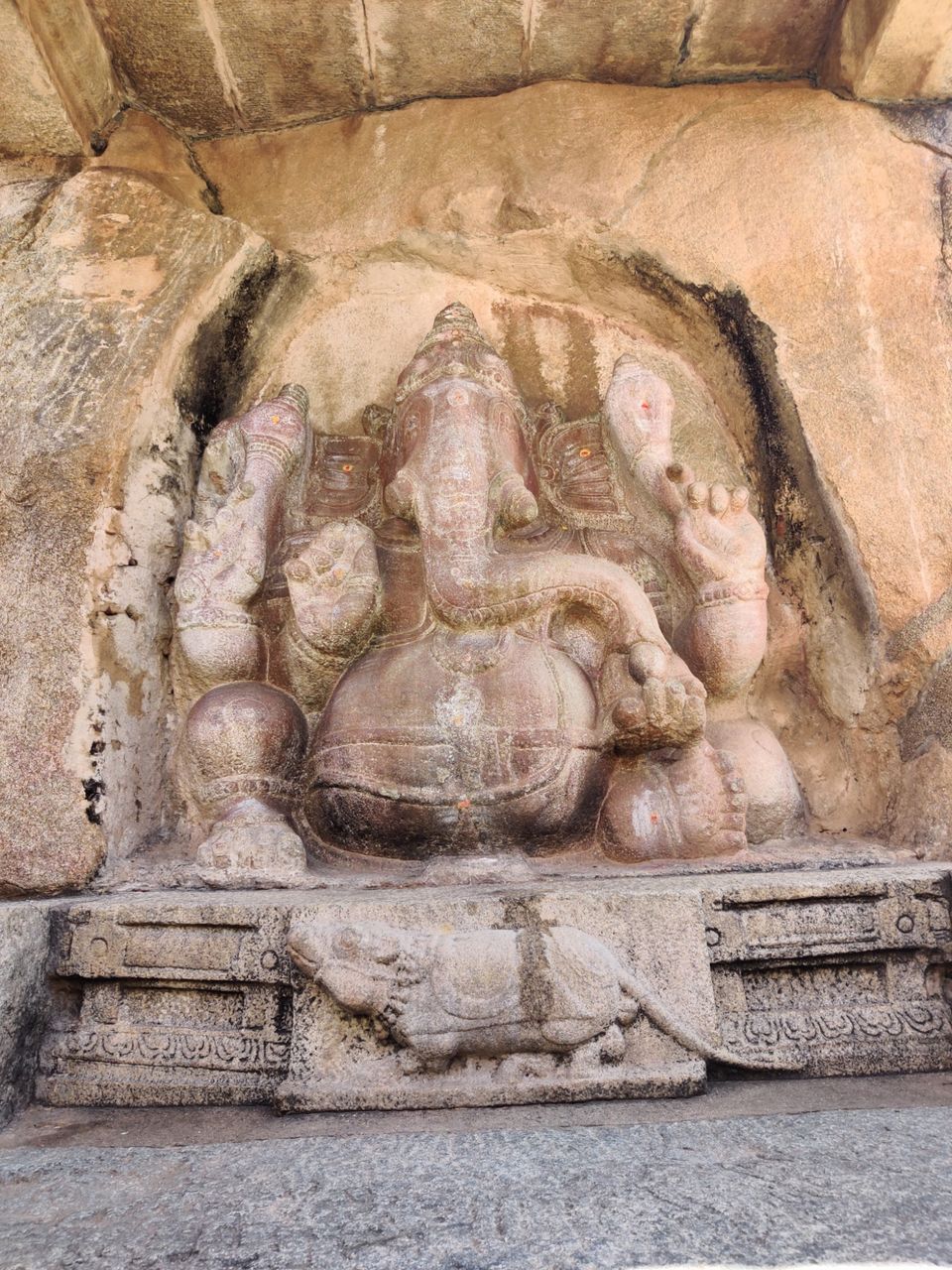 And next to it is a huge statue of Shivling, it's almost at the back side of the main temple, the Shivling is hooded under the nag.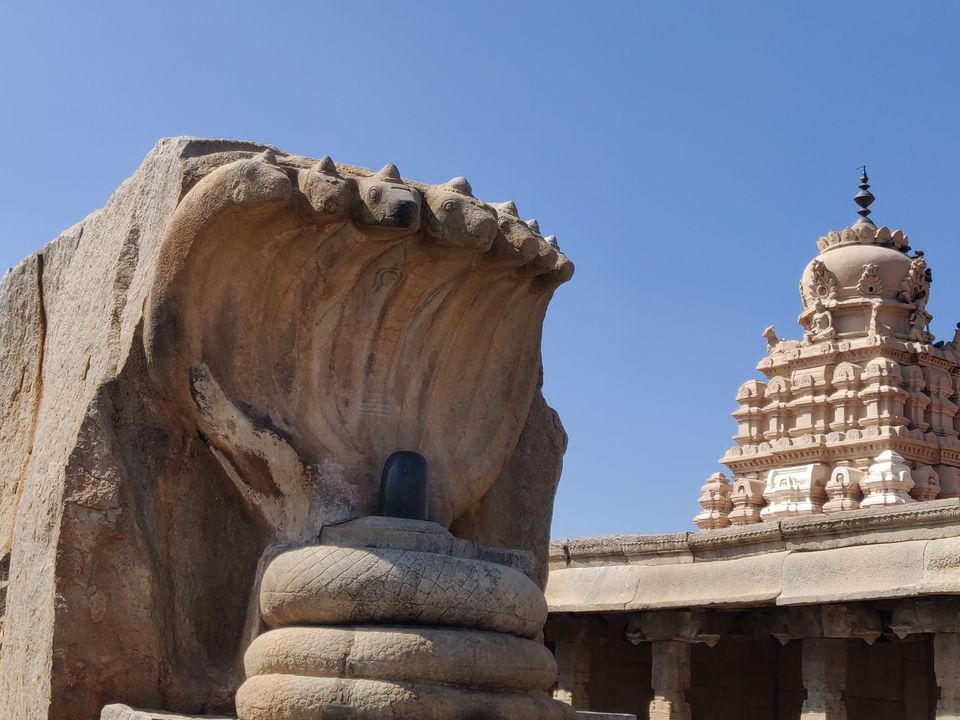 Another wonder at this place is the footprint of Mata sita. Story says Sita Mata rested here for a while, the wonder about this footprint is it never gets dry,beliefs says dharati keep sending water to respect the feet.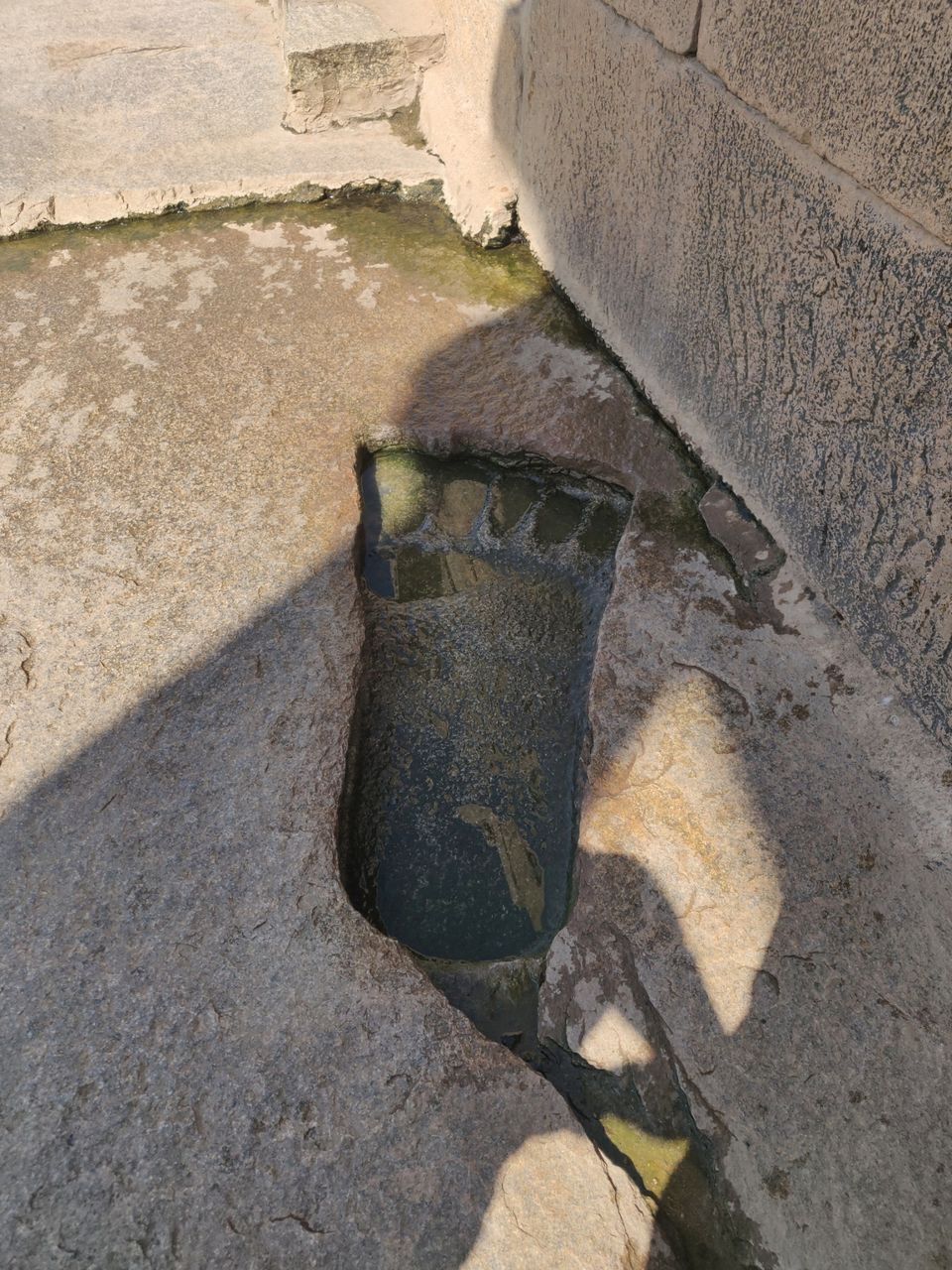 after spending some time around the temple premises, taking pictures and admiring the architecture we proceeded towards the Jatayu statue and Nandi temple. There is nominal entry fees 10rs per person, and then you can take the stairs and enjoy the city view which very nice and place was very breezy.........after short glimpse of Nandi temple, we headed back to Bangalore.......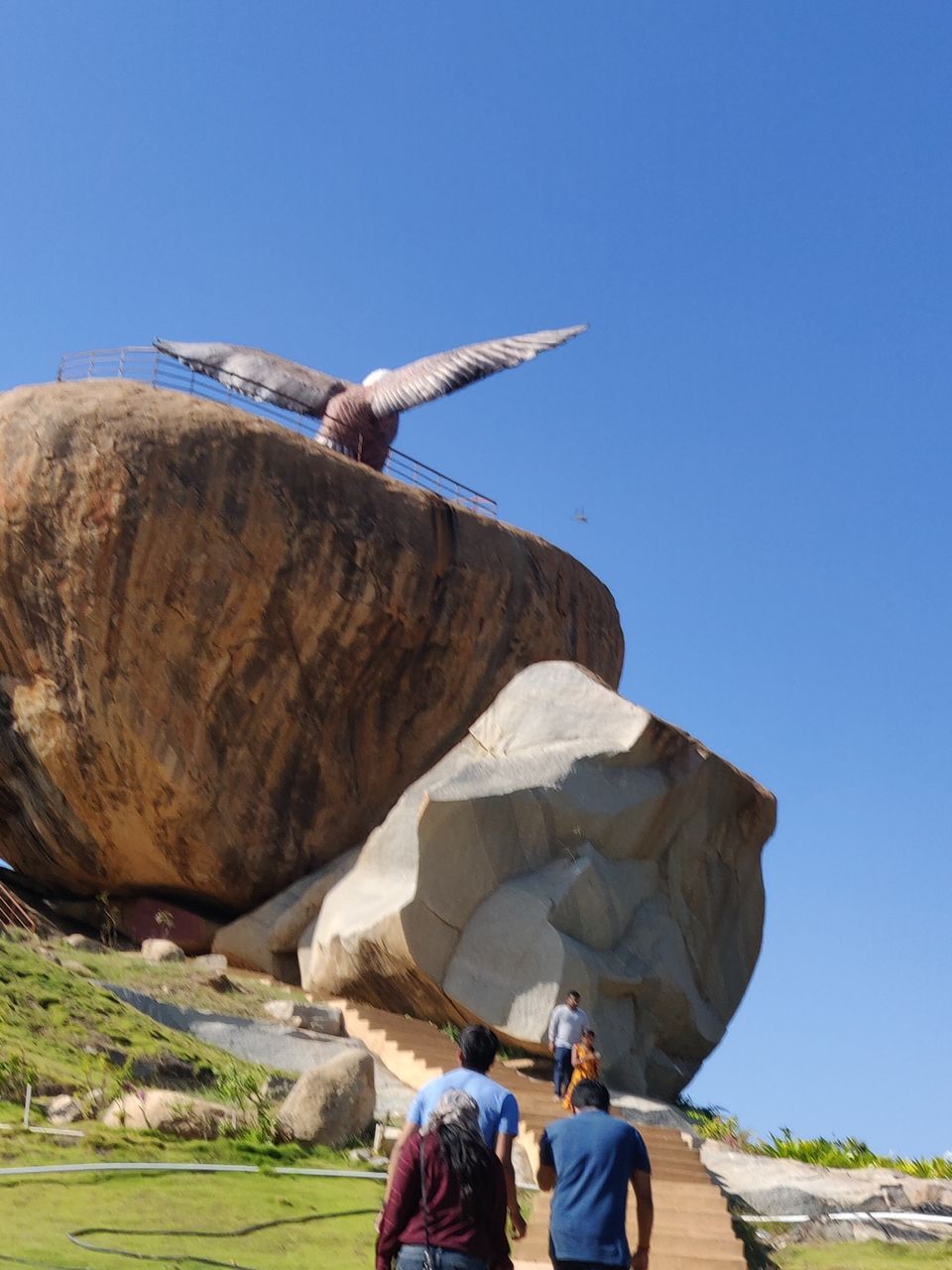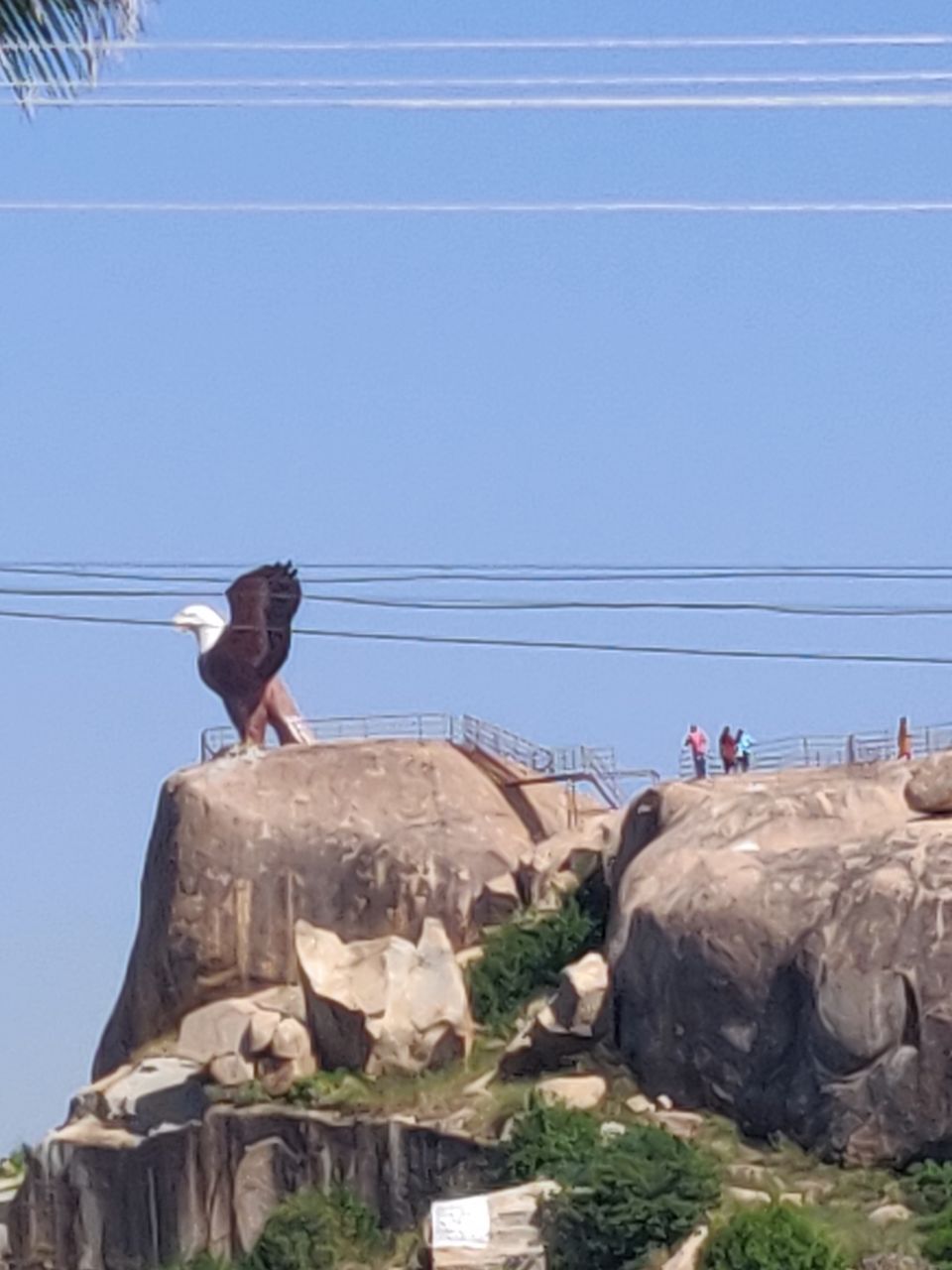 Tips:
--> Go as early as possible.....
--> Do not carry food items in your carry bag and don't even try to eat in temple premises ... because monkeys are always watching you ... sometimes they try to snatch the bags for food.
--> wear some socks, as it's build of stone, it really gets hot in sunlight.