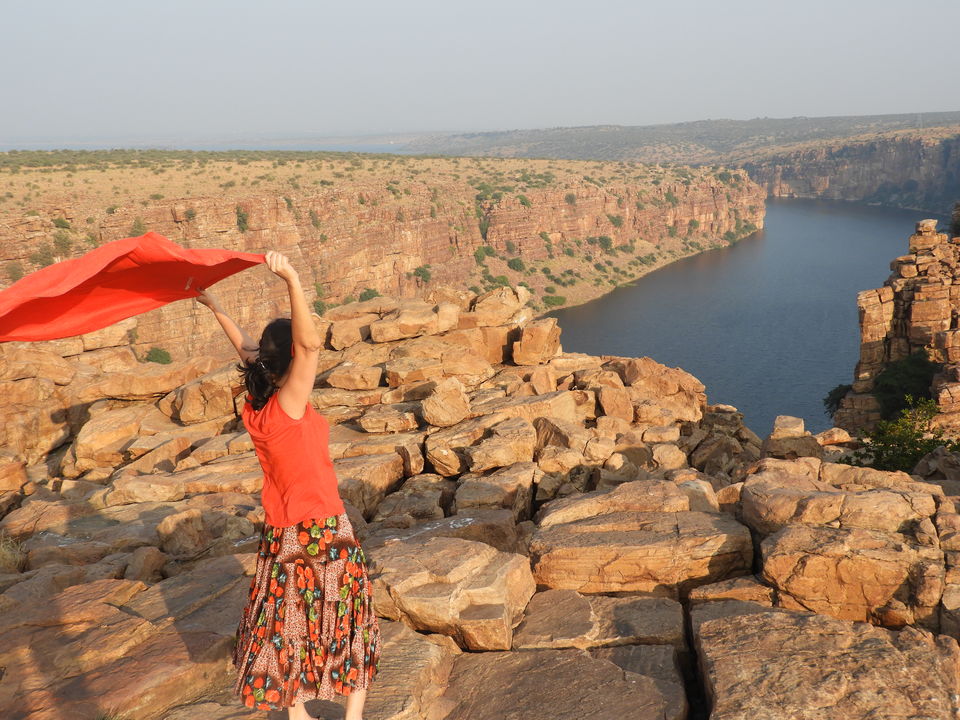 Roads were in good condition. The first thing to see on the right is the Monolithic statue of Nandi, the bull.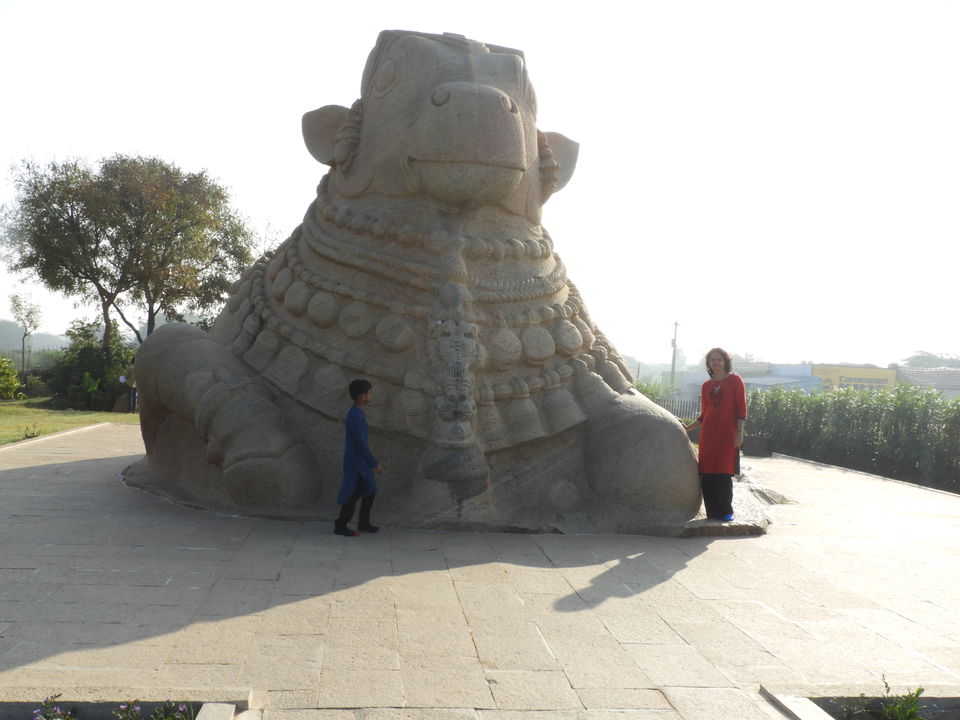 Around 500m from the Nandi Bull complex there is the main temple complex. This is the famous Veerabhadra Temple. Unfortunately we did not get a guide who can speak English , so we just wandered around.
There is one pillar inside the temple which is called the Hanging Pillar. It is said that this pillar did not touch the ground when it was built. Its said that some invaders found that too intriguing and tried to break it. That resulted in cracks in many other parts of the temple. This scared away the invaders.
Well , without the guide its difficult to understand the architecture on the temple pillars. Enjoyed the peacefulness and taking photos with no one else to interrupt since there were only handful of tourists so early in the morning. We had breakfast at a small restaurant by AP govt near to Nandi statue.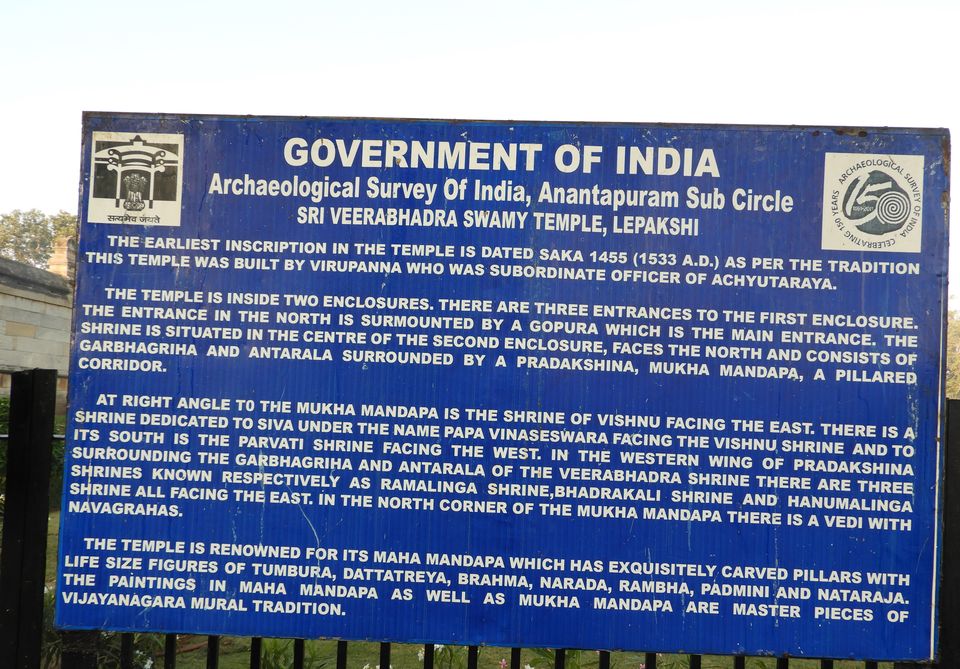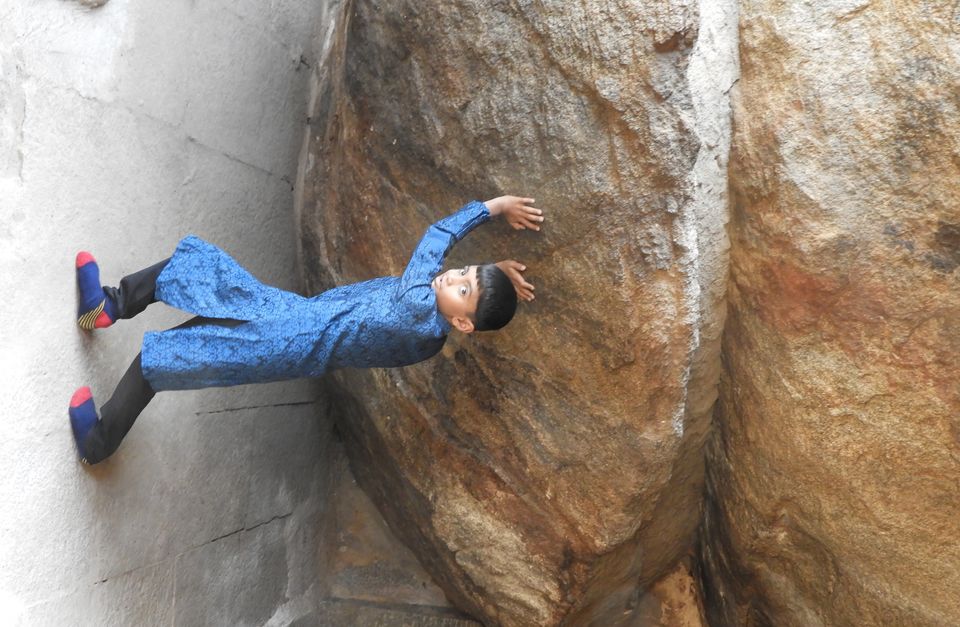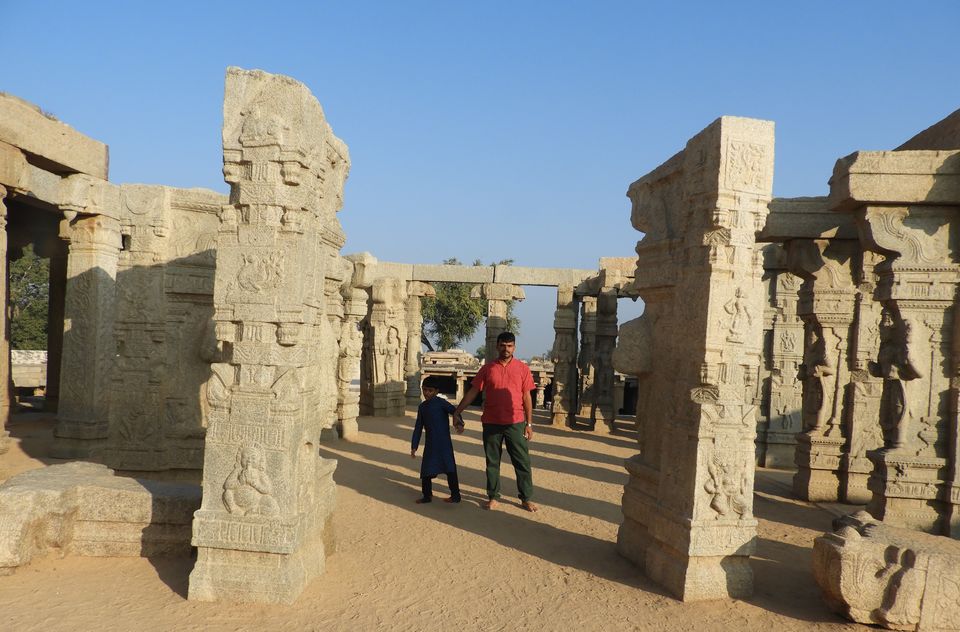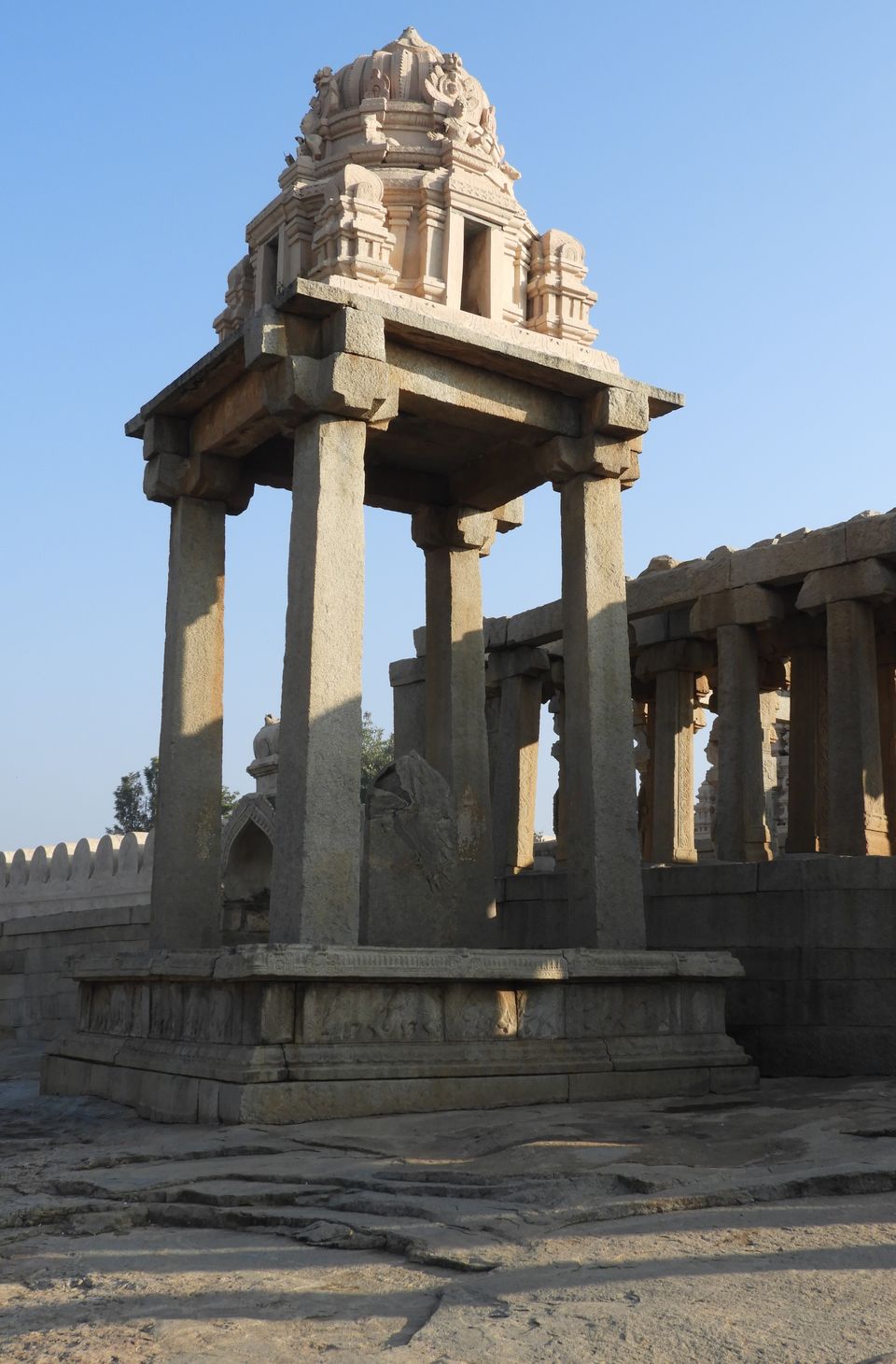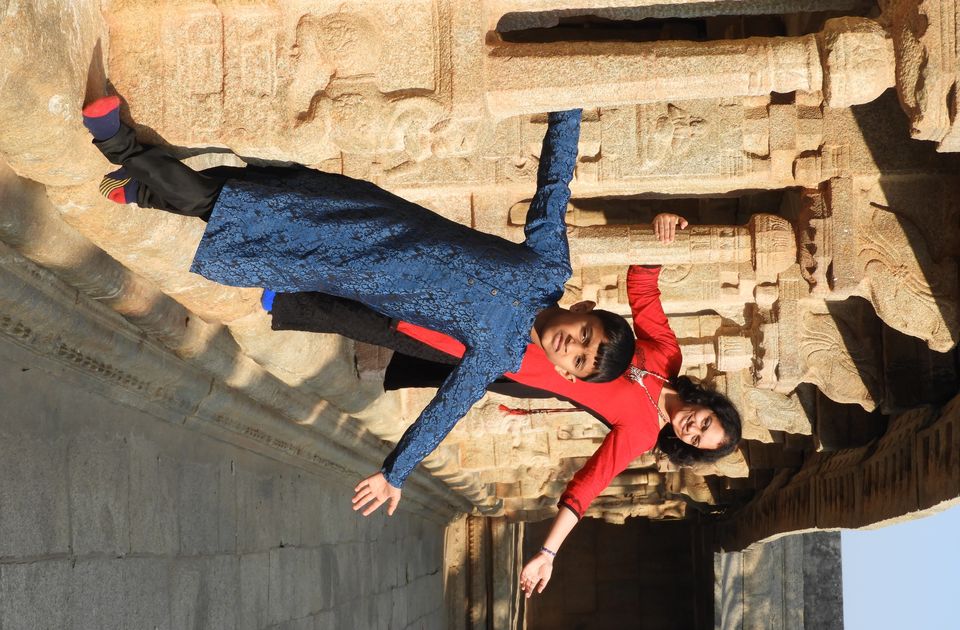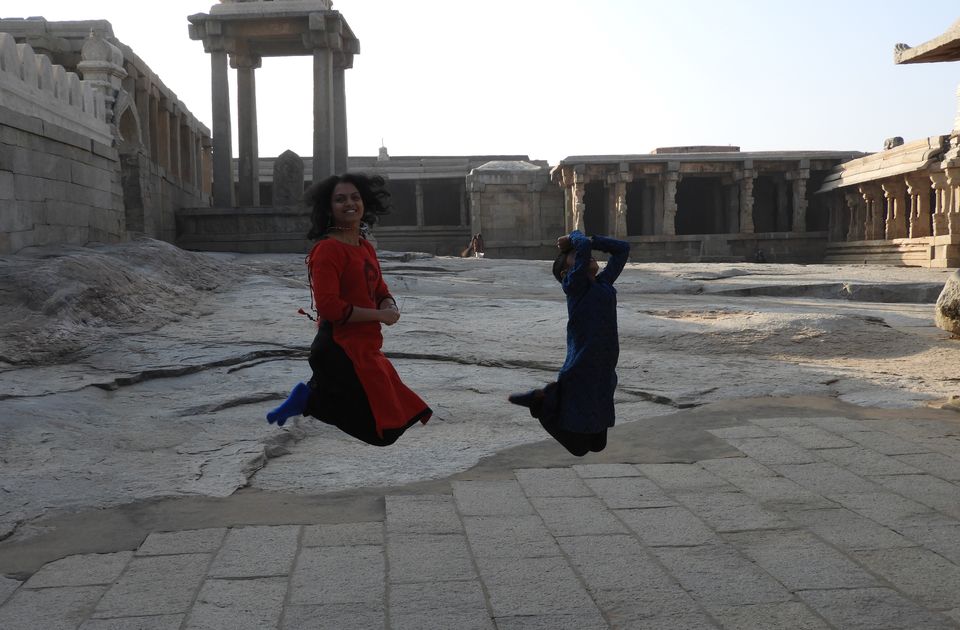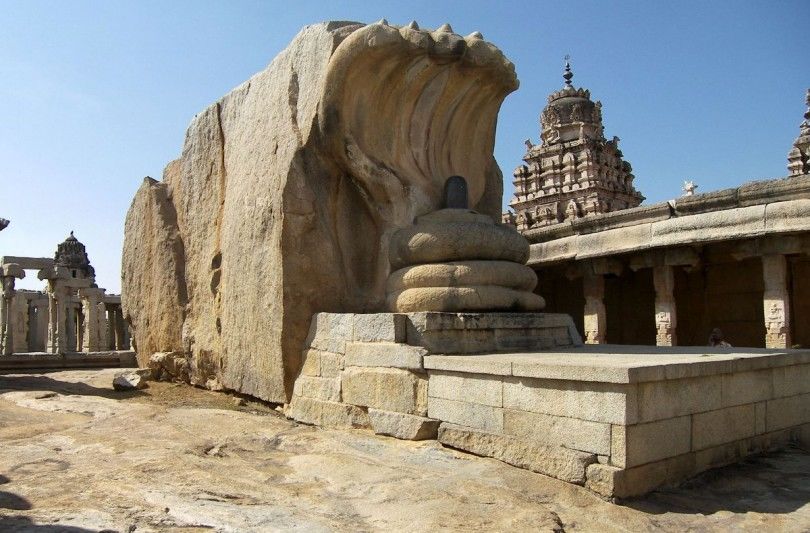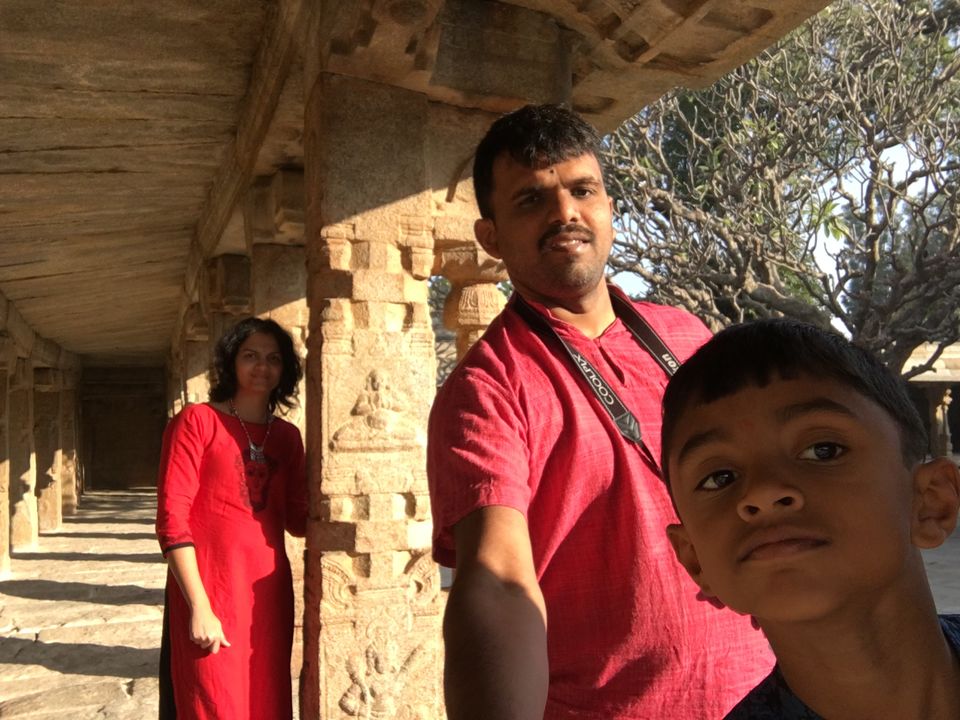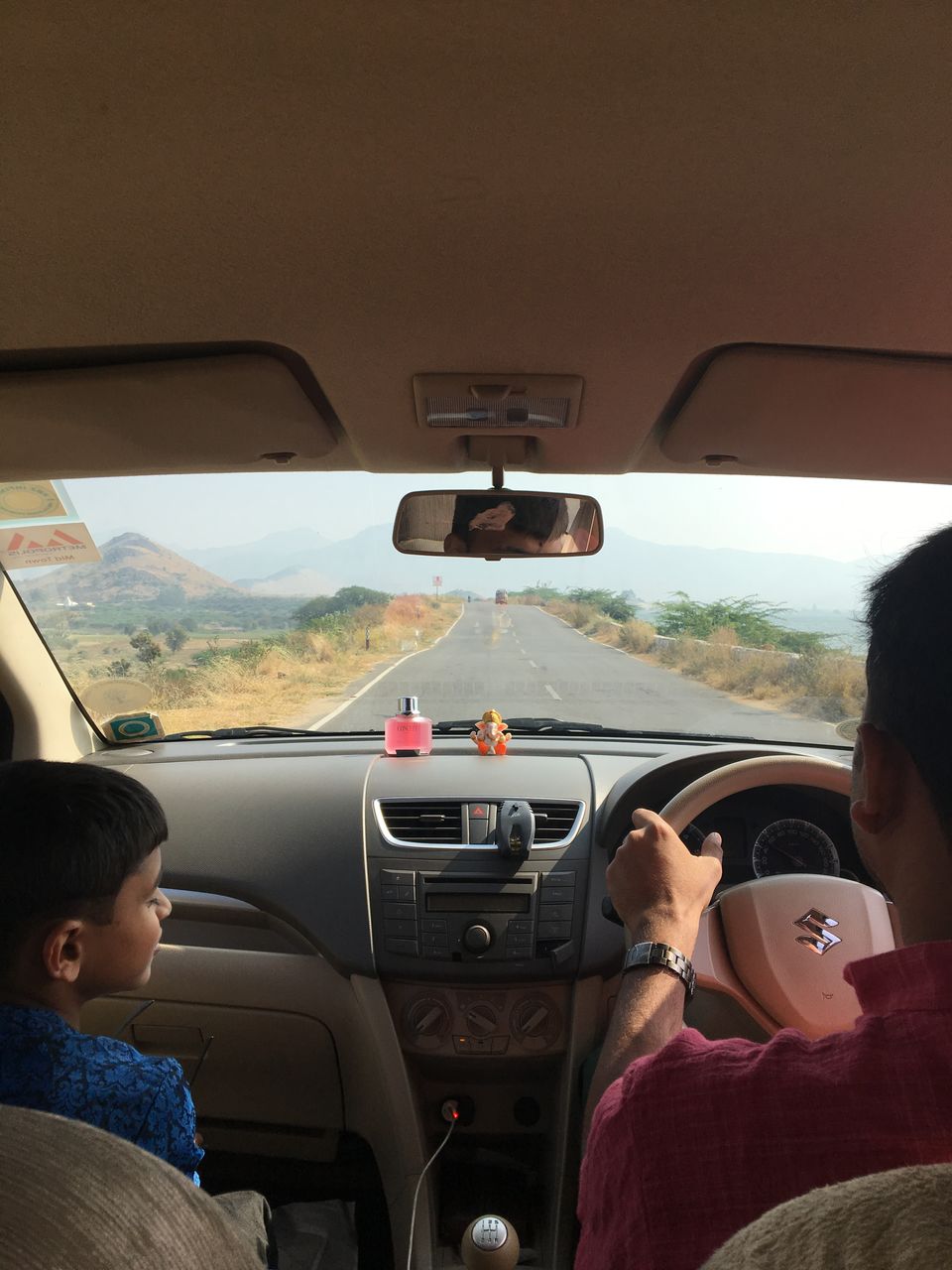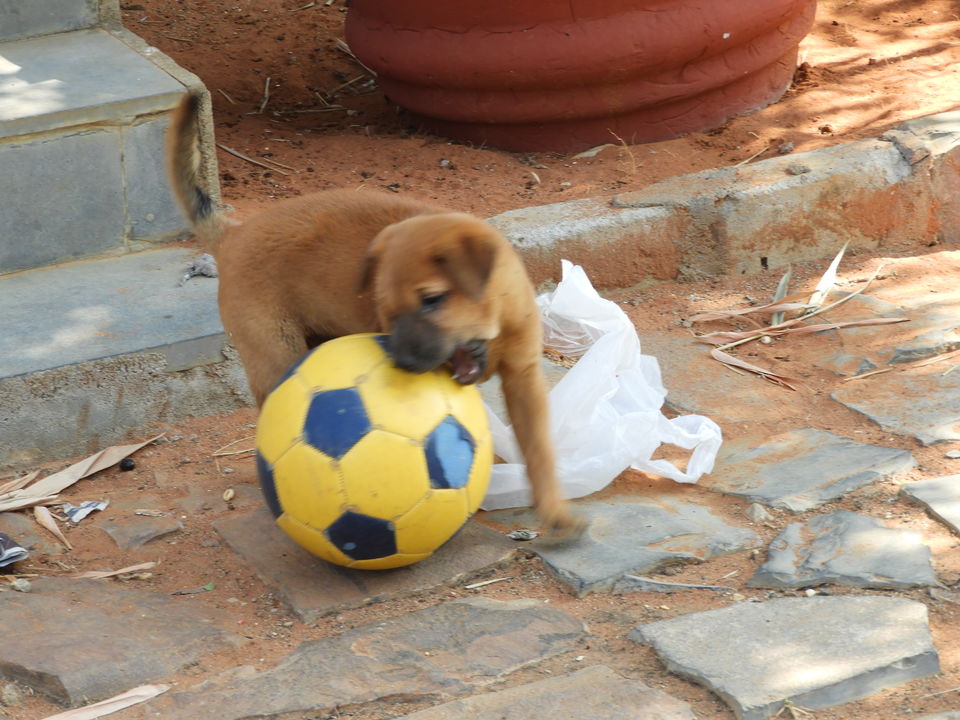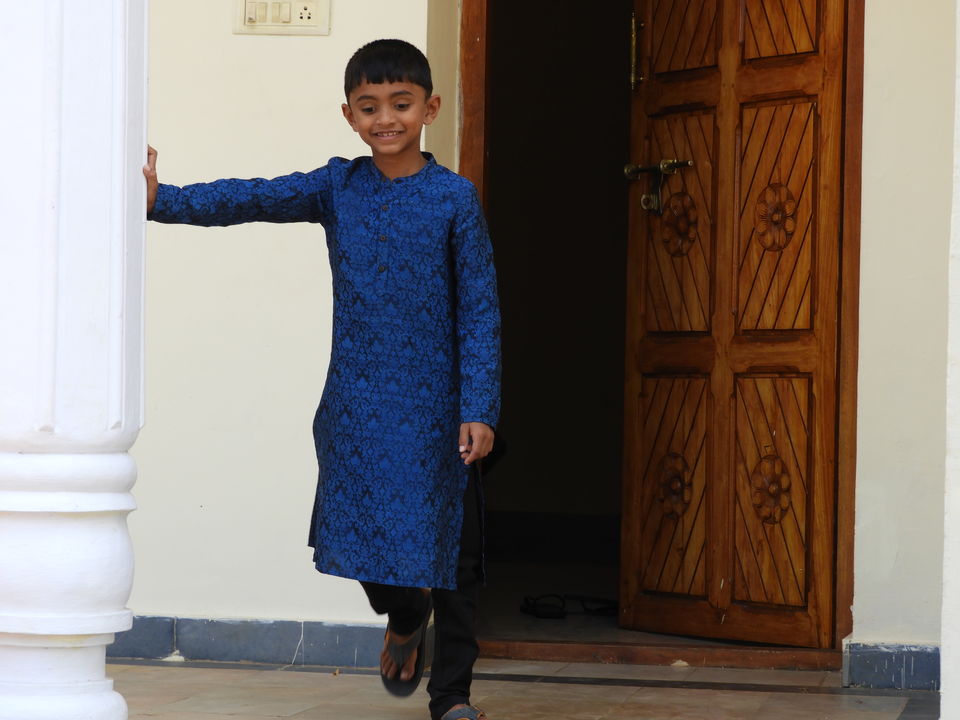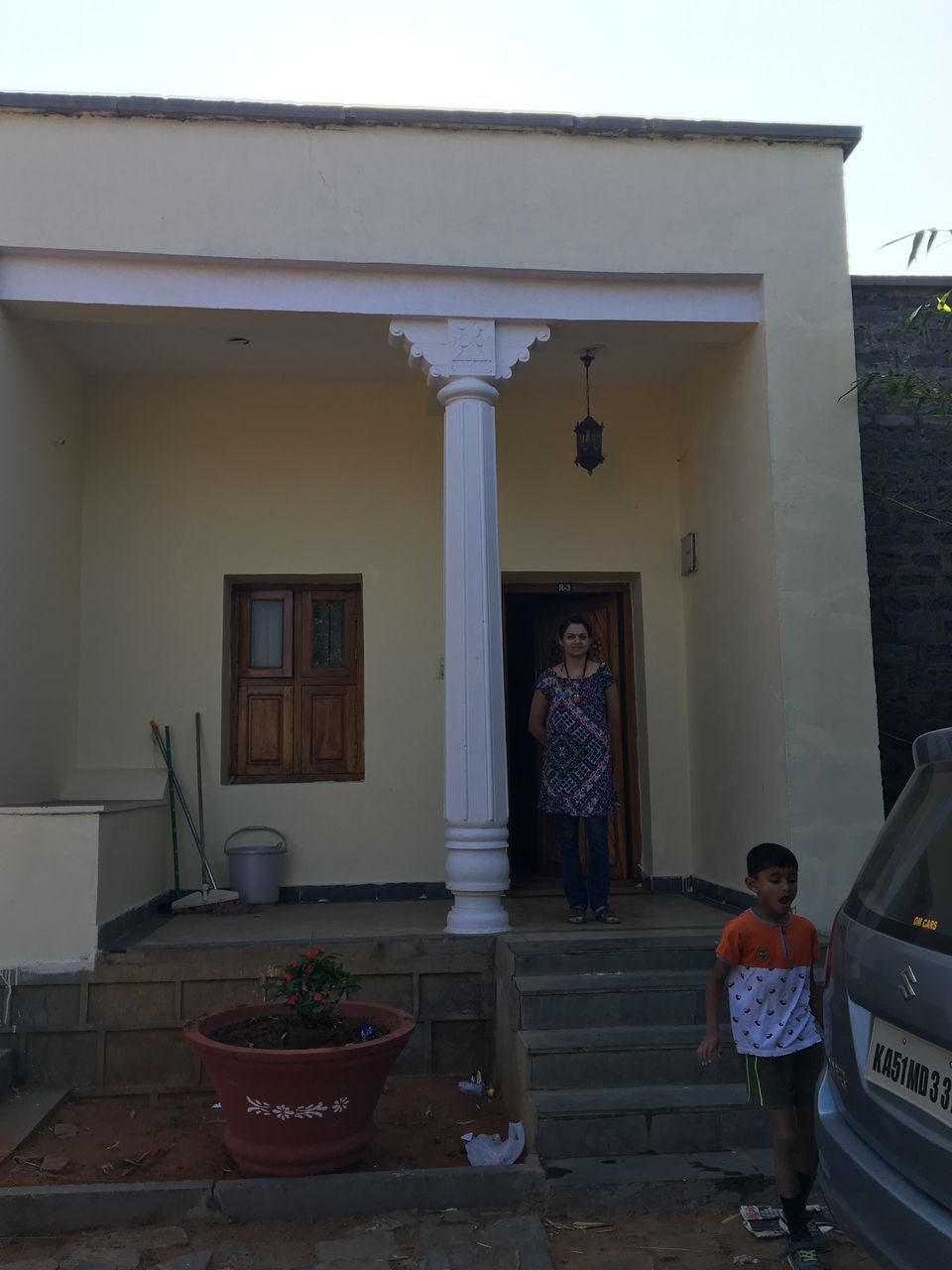 We rested for a while and then started with sightseeing at 3 30pm with a aim to witness sunset at the gorge.
The different sites within Gandikota fort is as below,
Jamia masjid of Gandikota fort.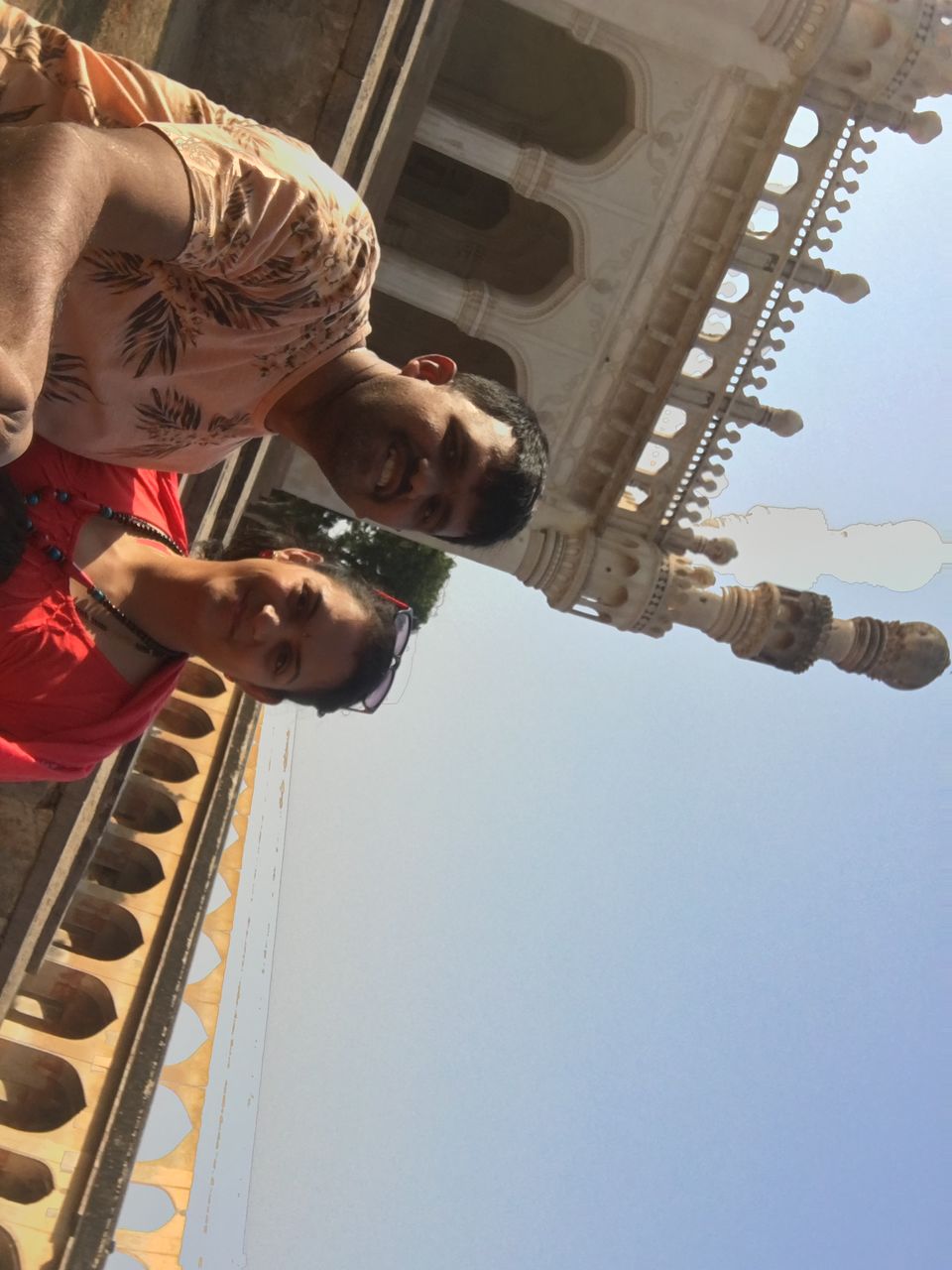 The granery : There is a huge granery that had the purpose of storing food for the fort dwellers (soldiers etc).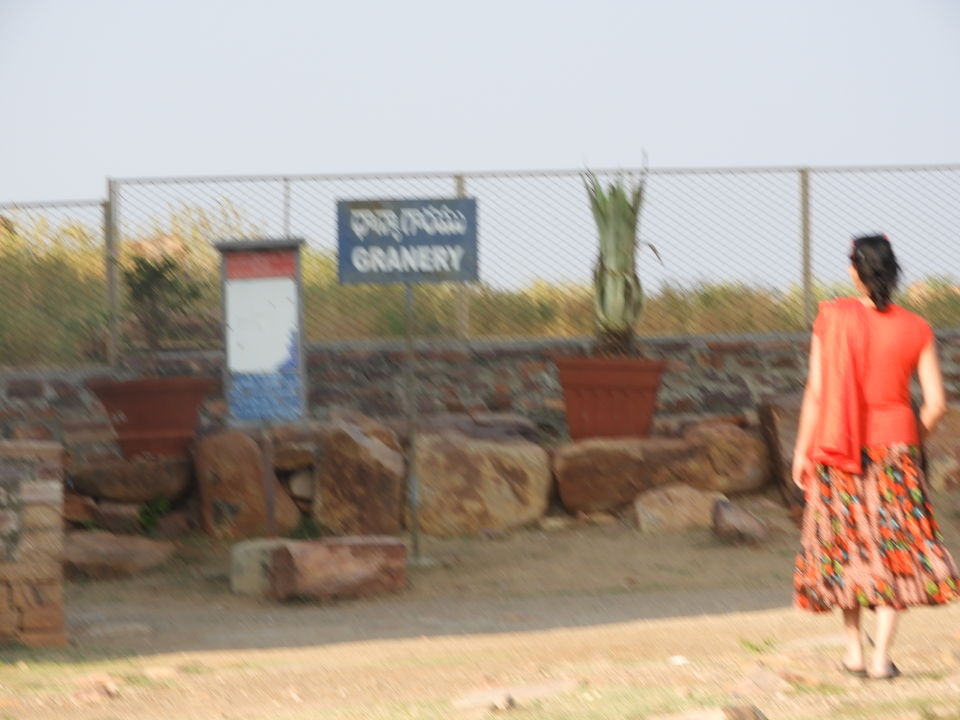 The ruins of the Gandikota fort: One can walk along the ruins of the Gandikota fort.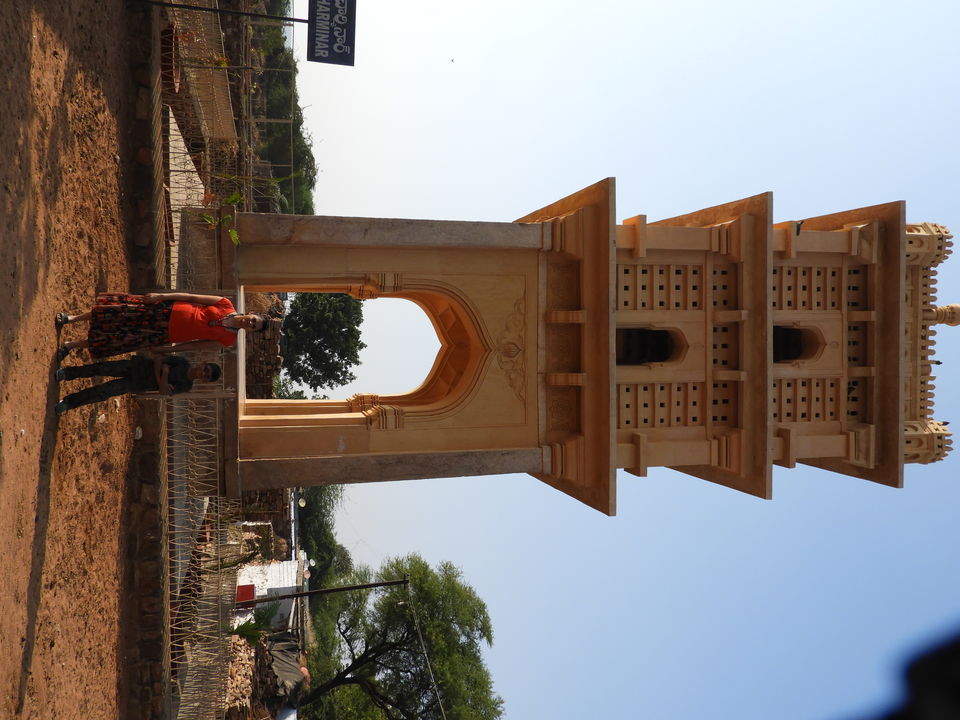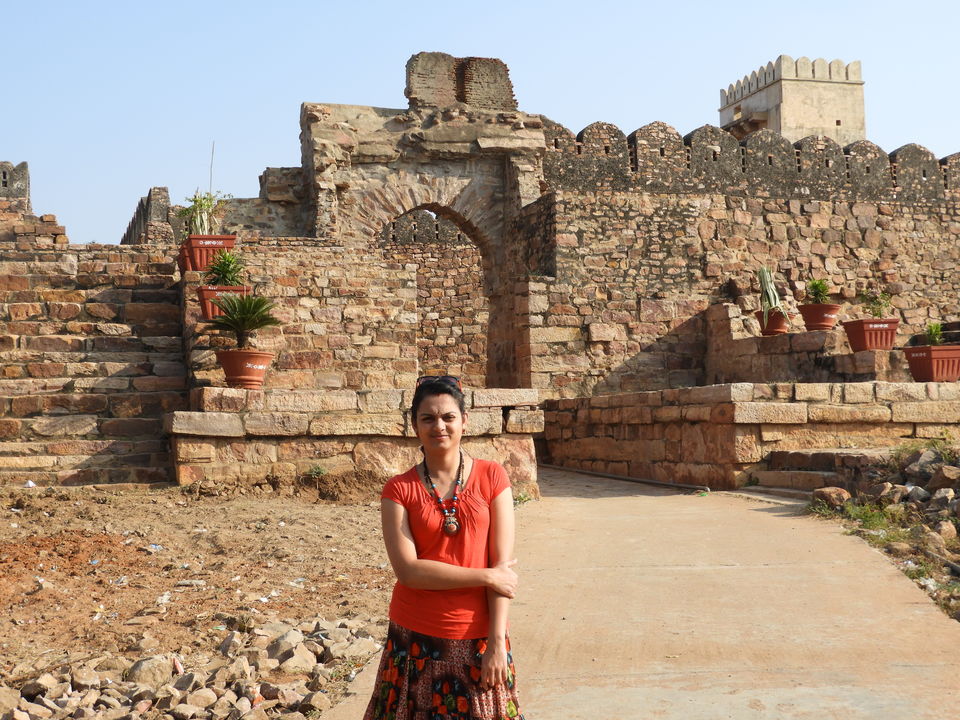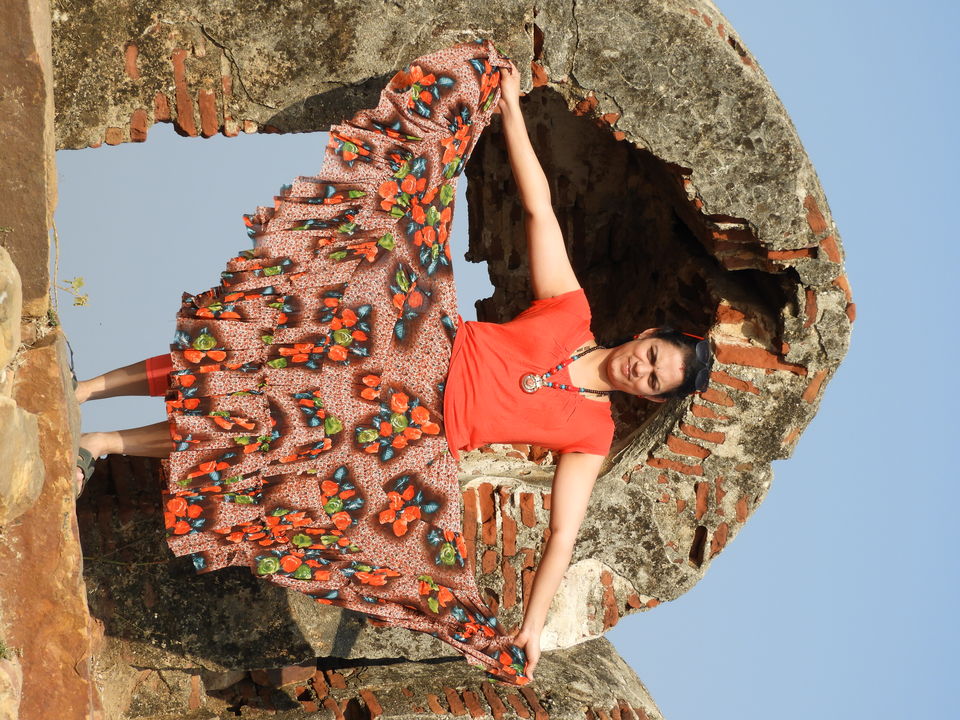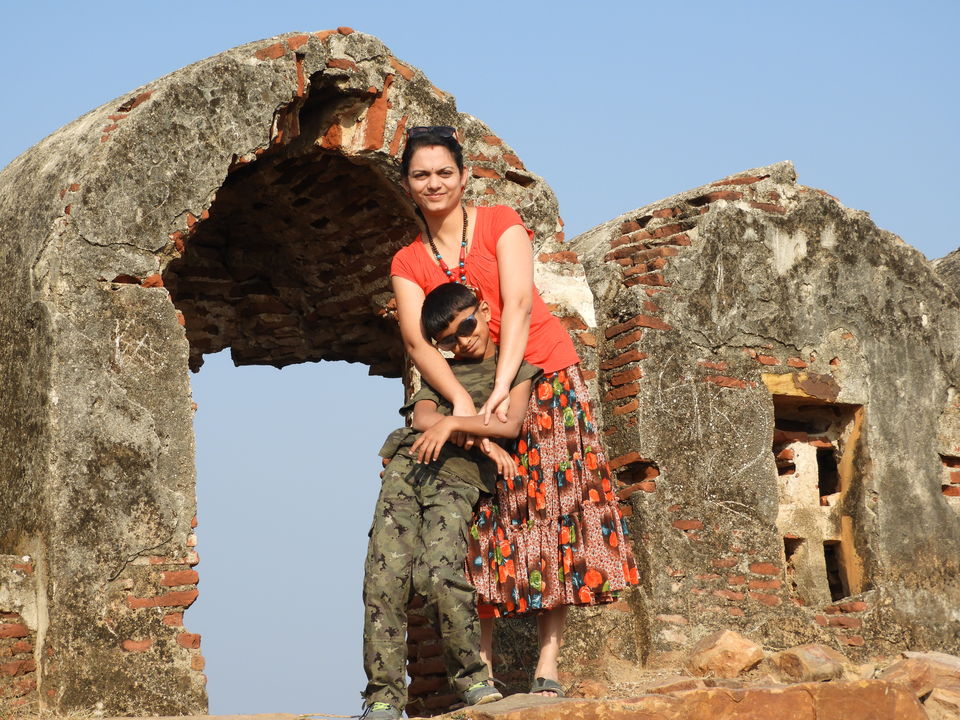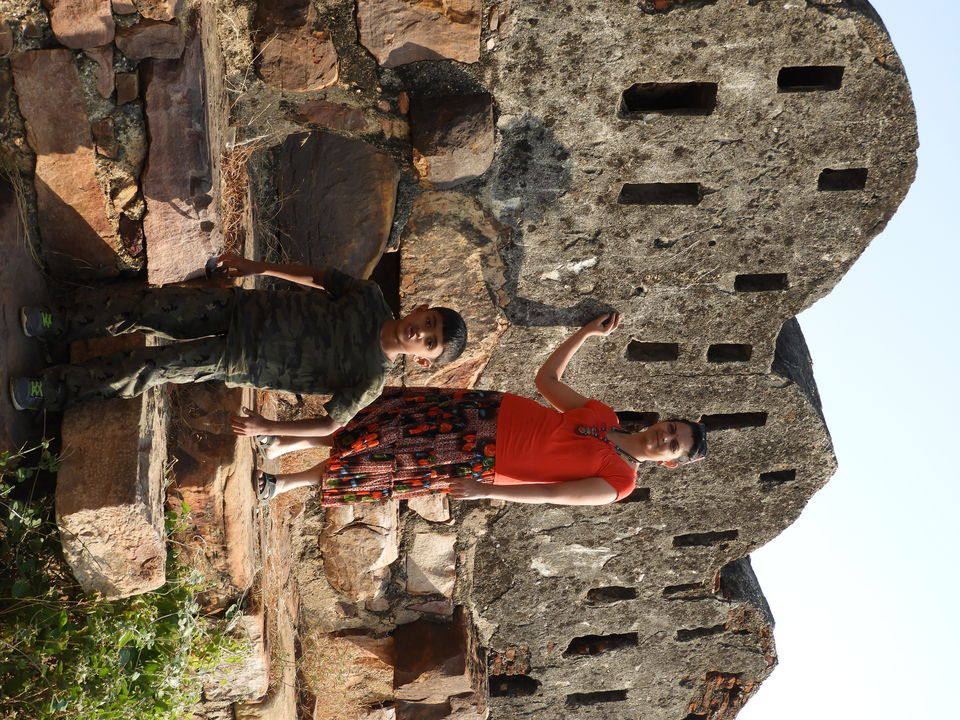 The Temple: The temples are in ruins.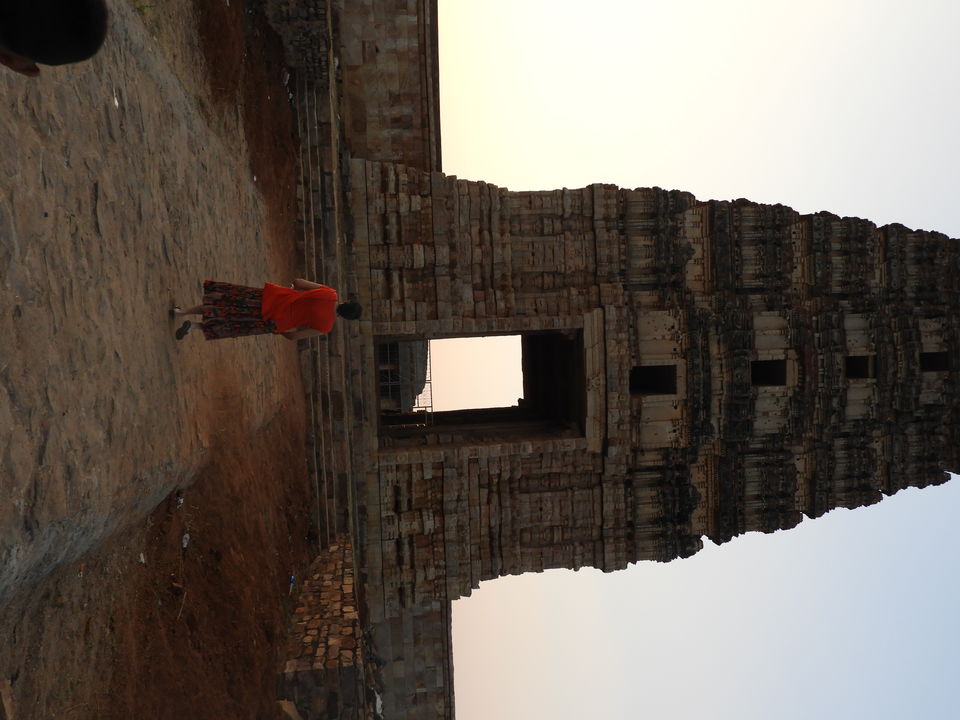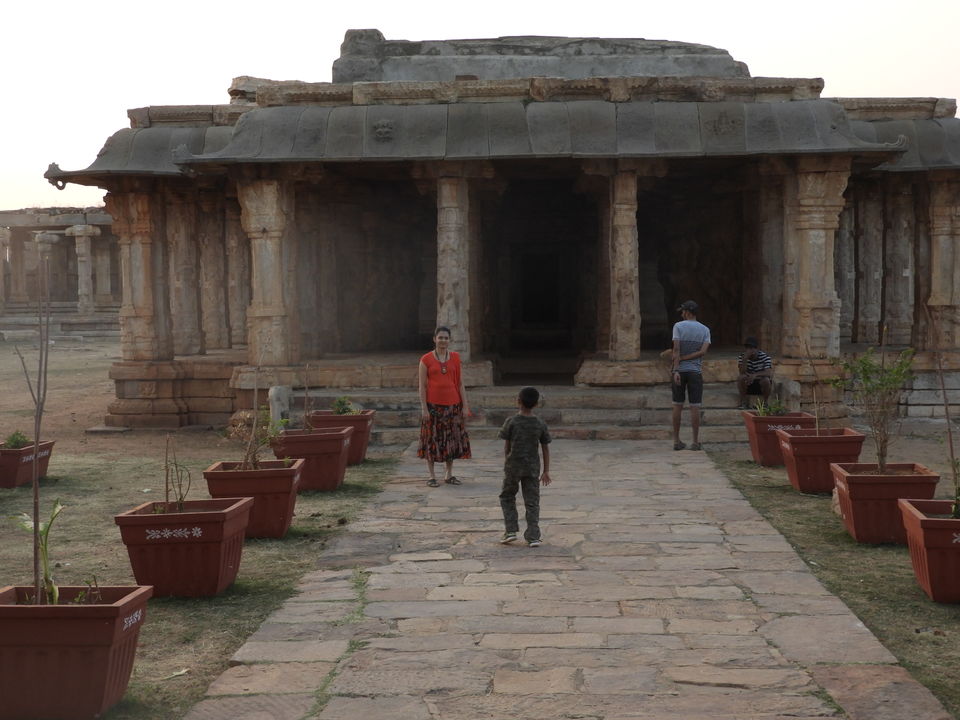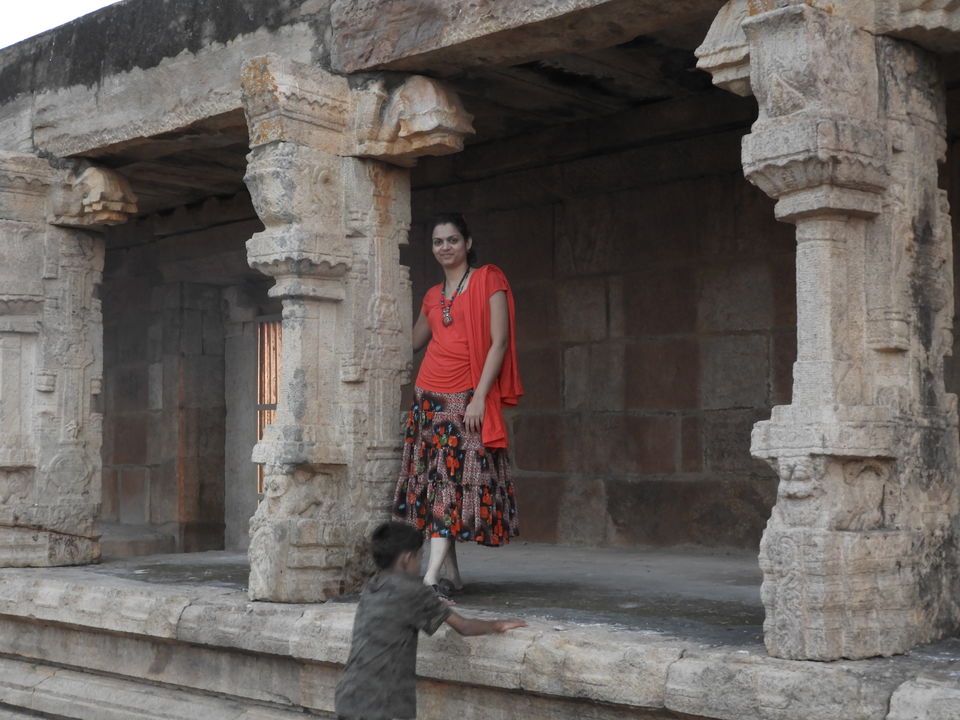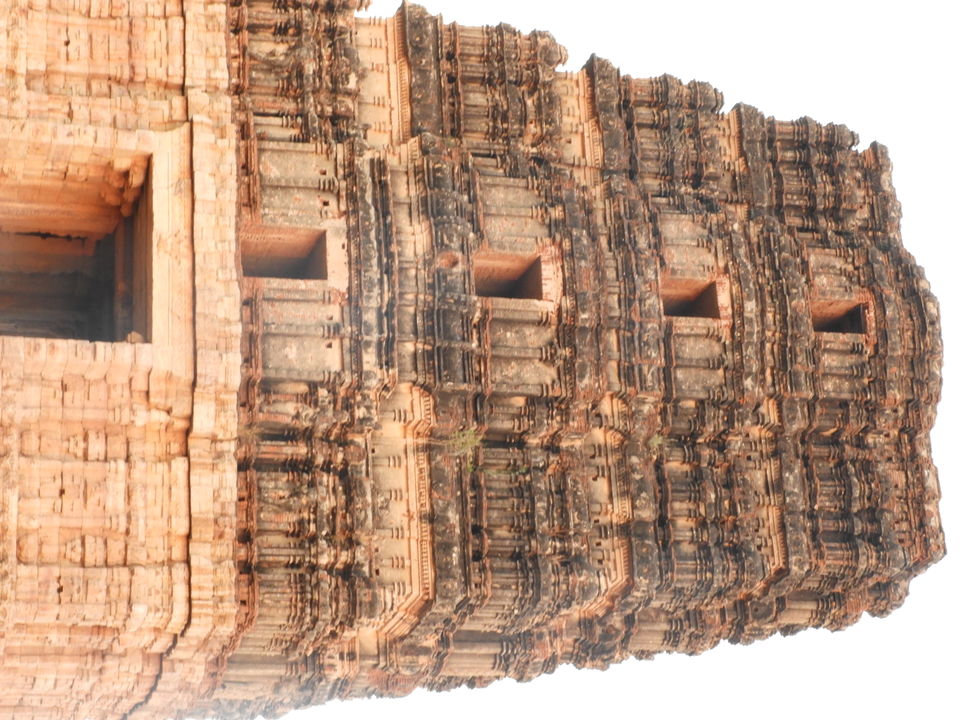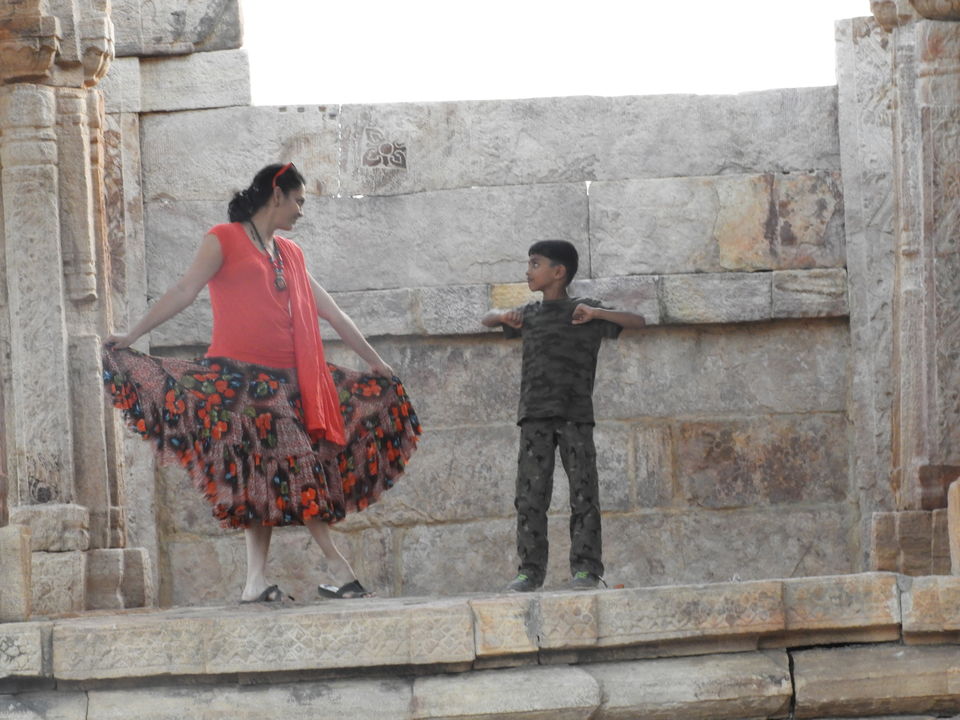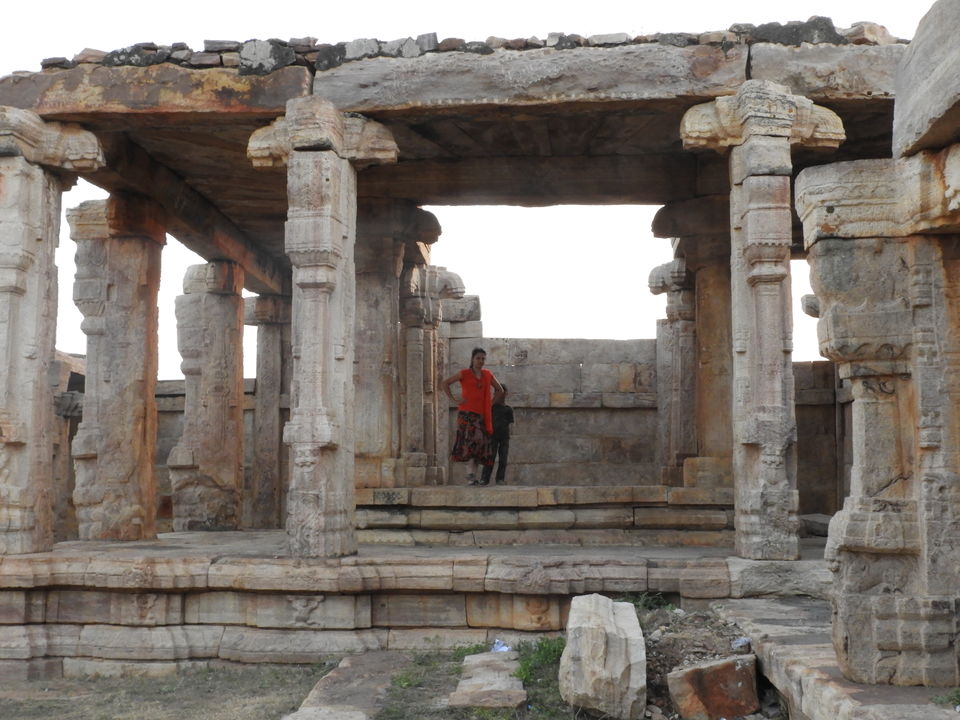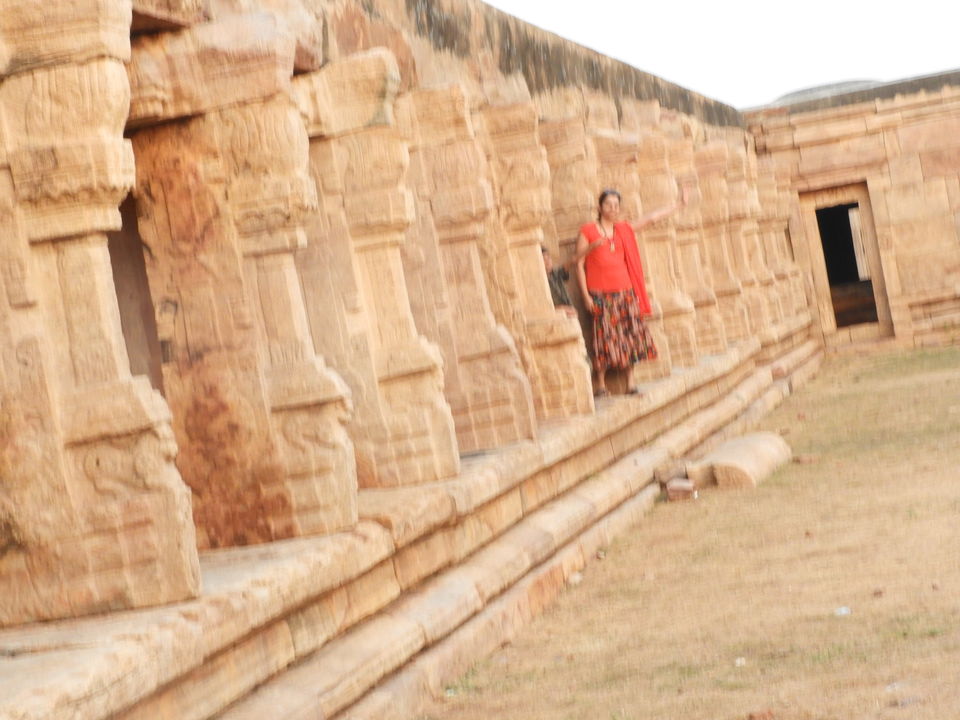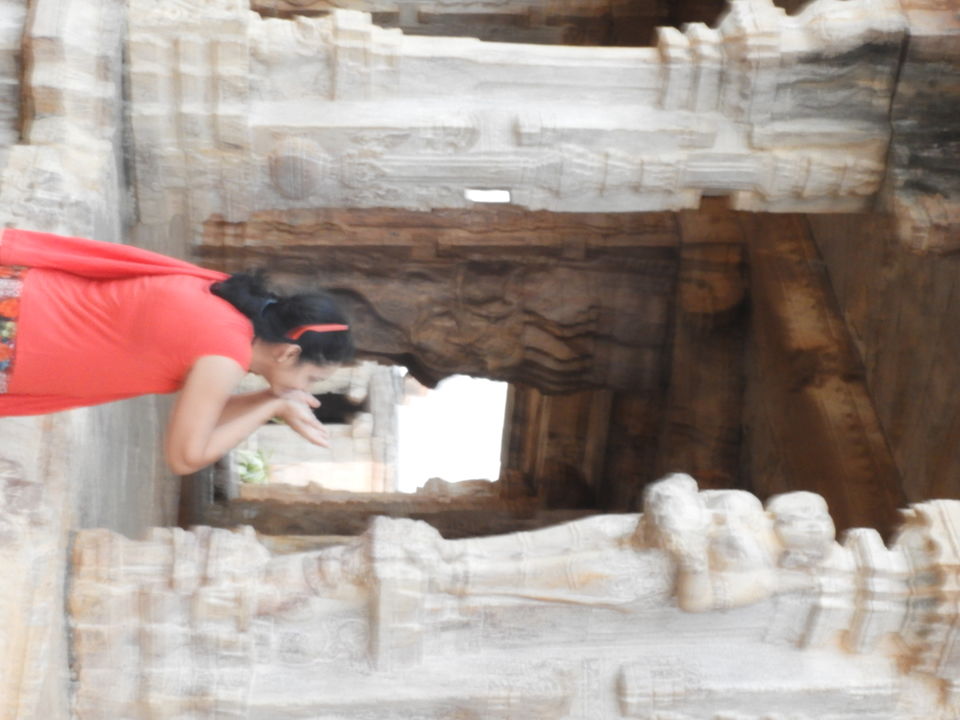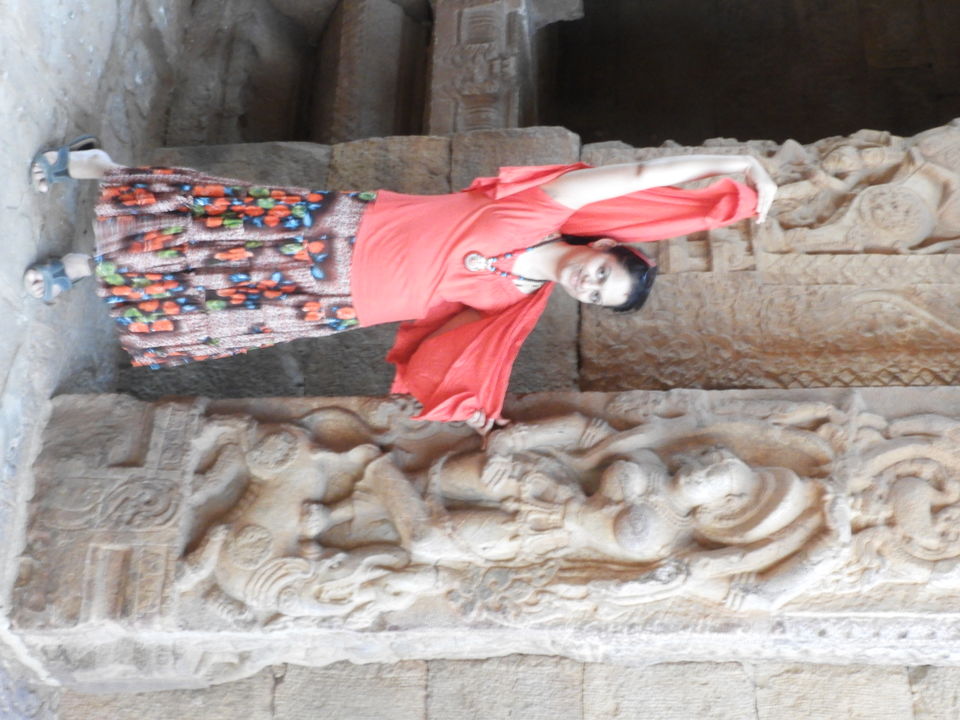 Pennu Gorge: The gorgeous Gorge of Gandikota.This is the perfect photo stop. We took several snaps here. The view from this point is spectacular.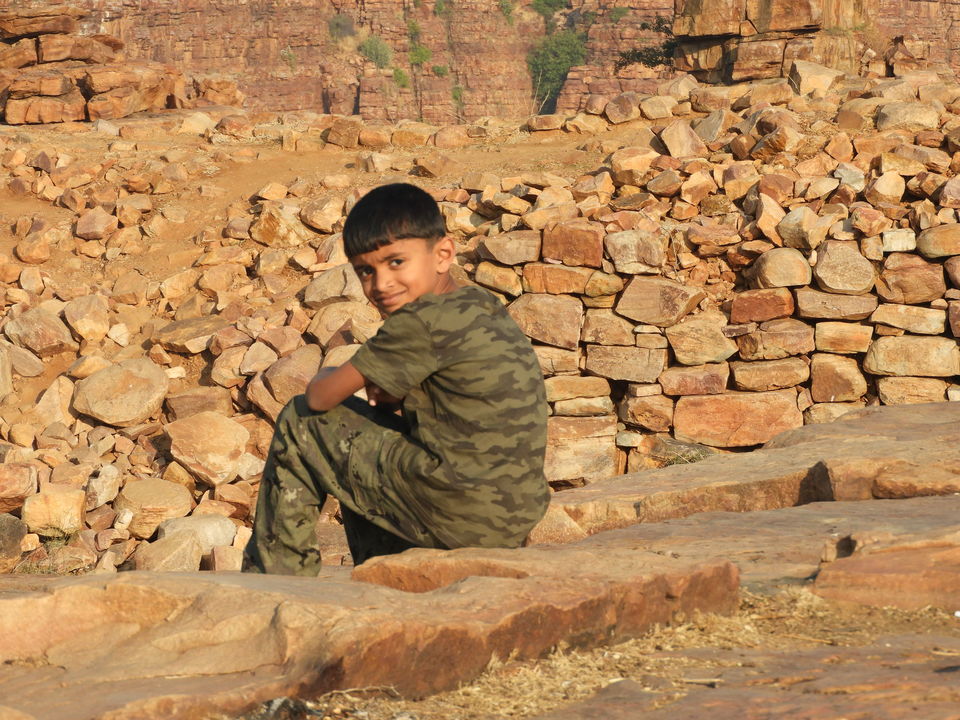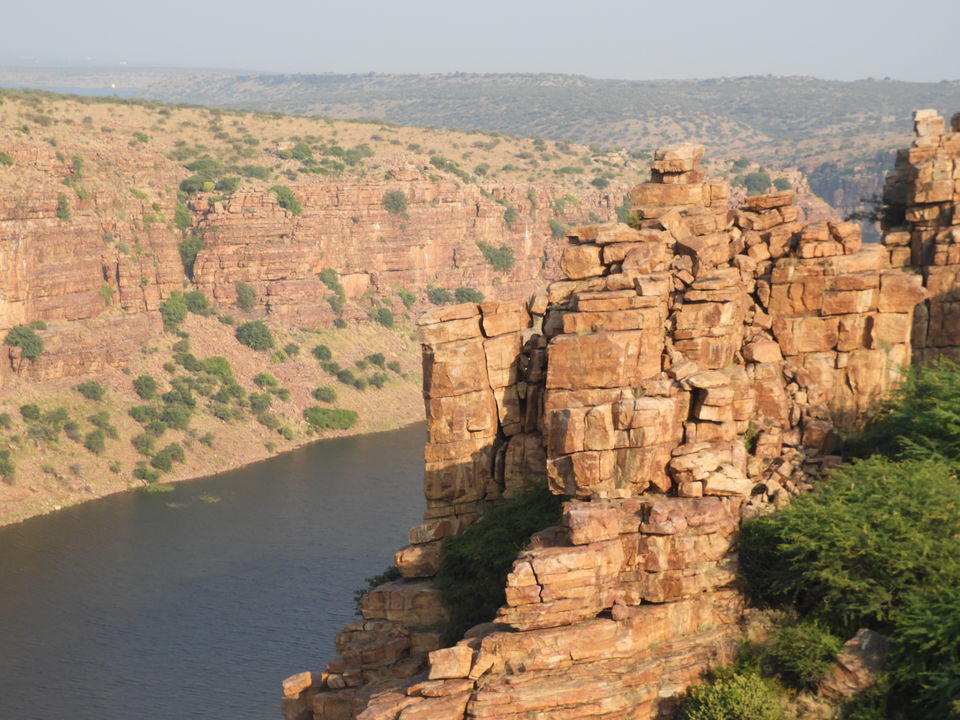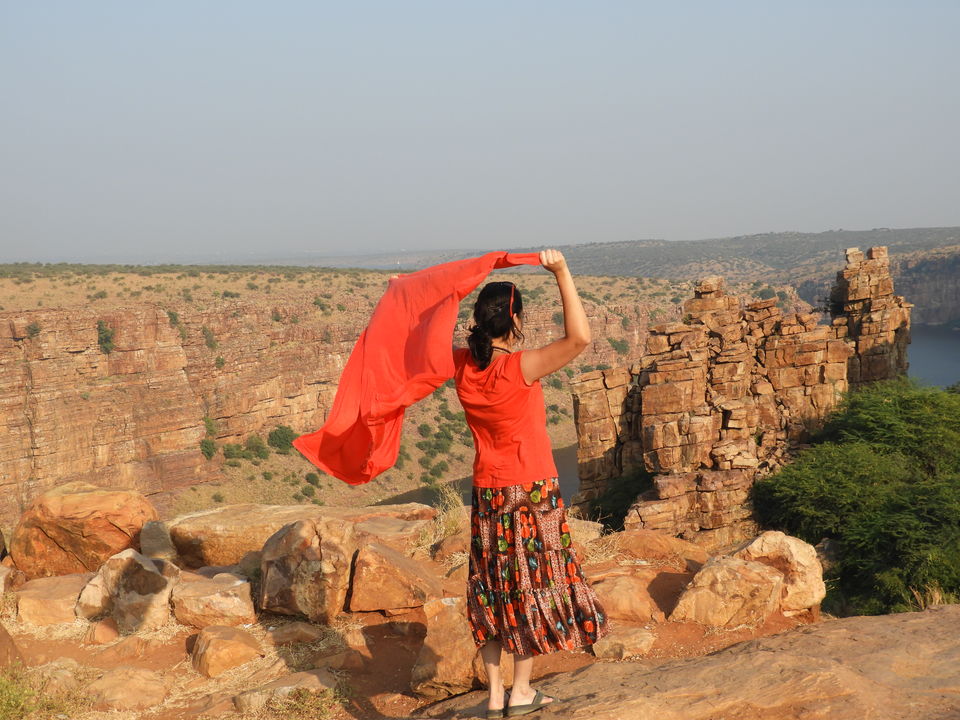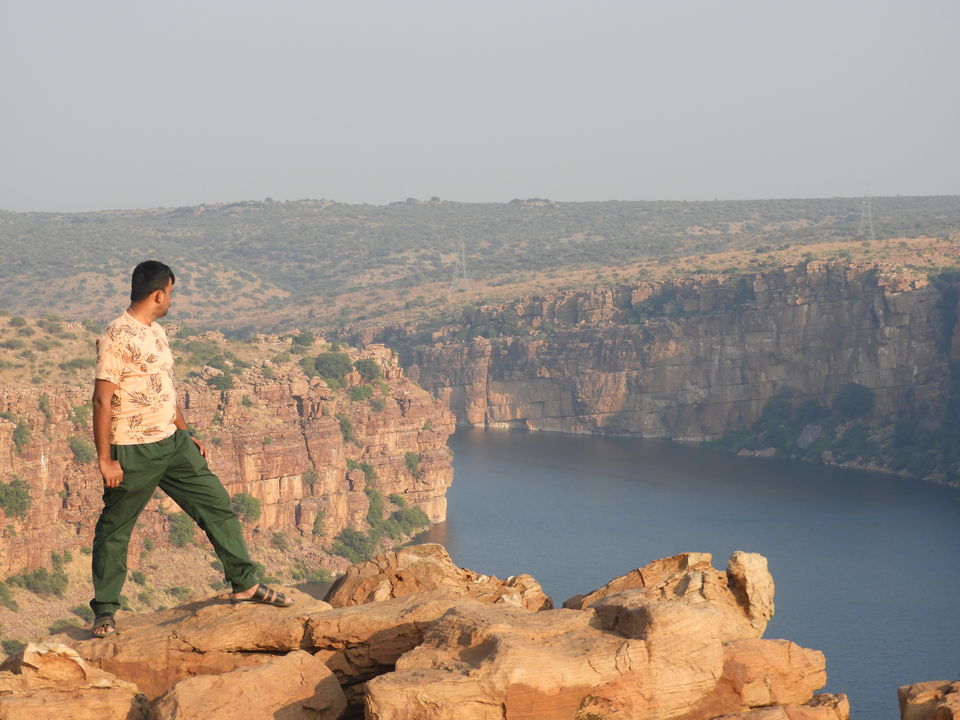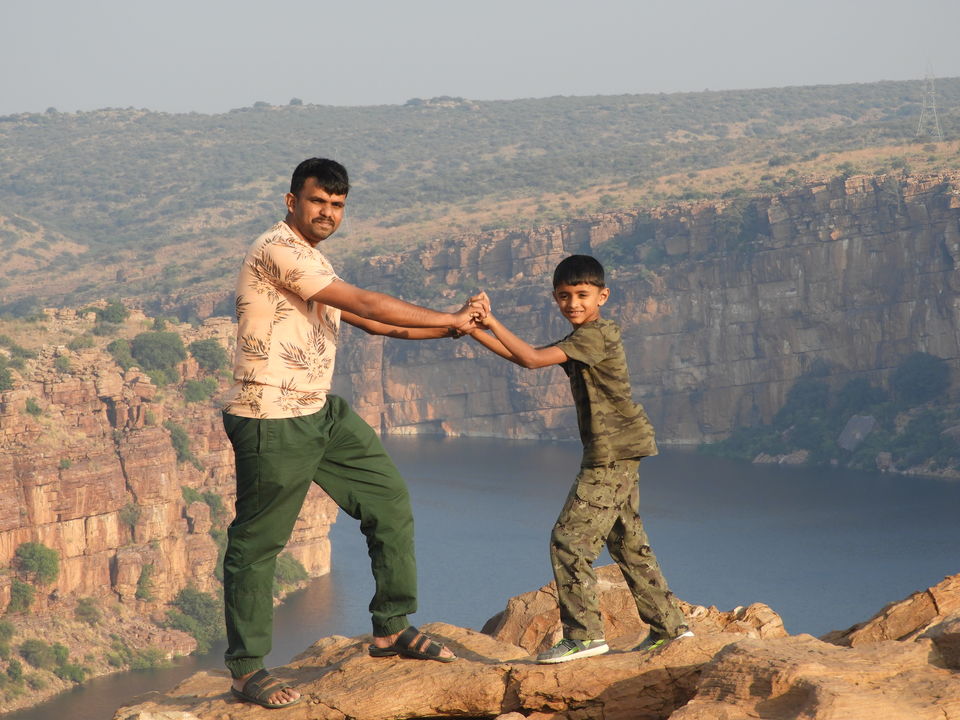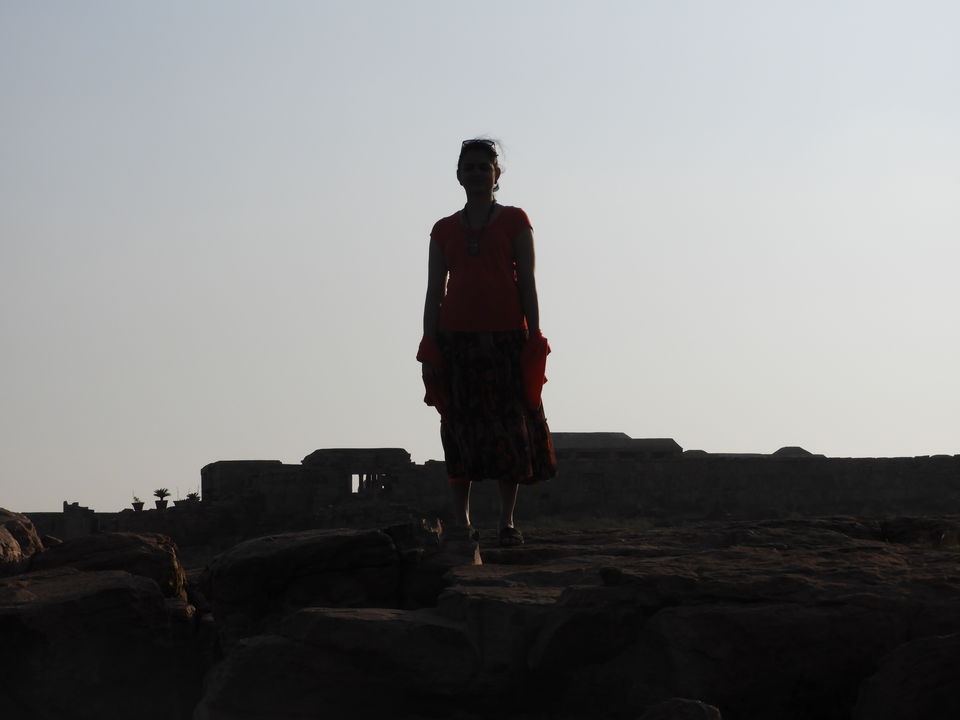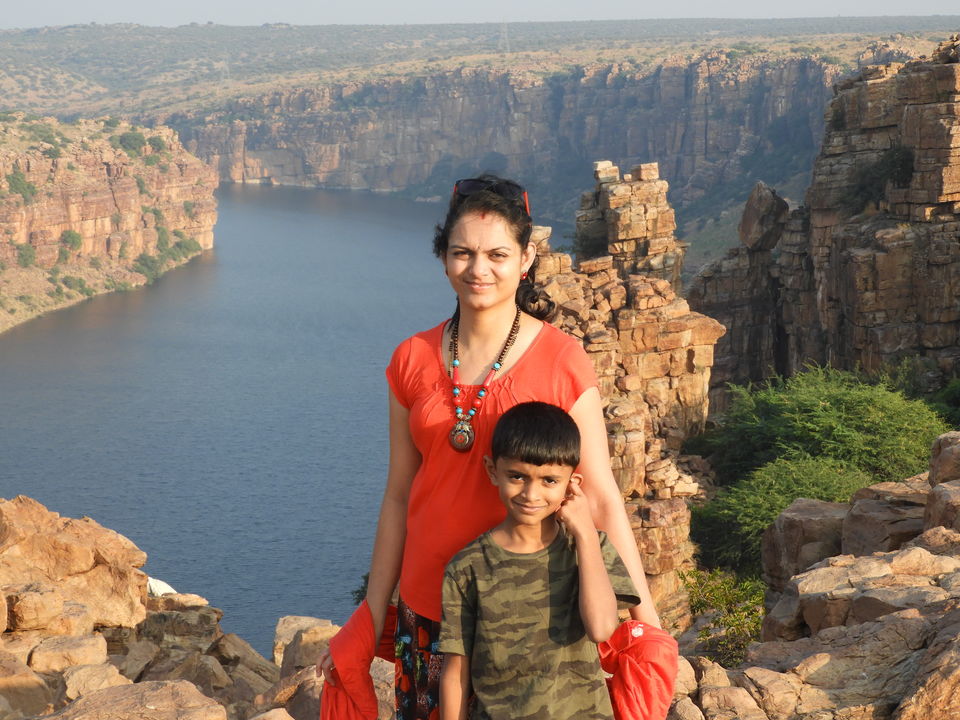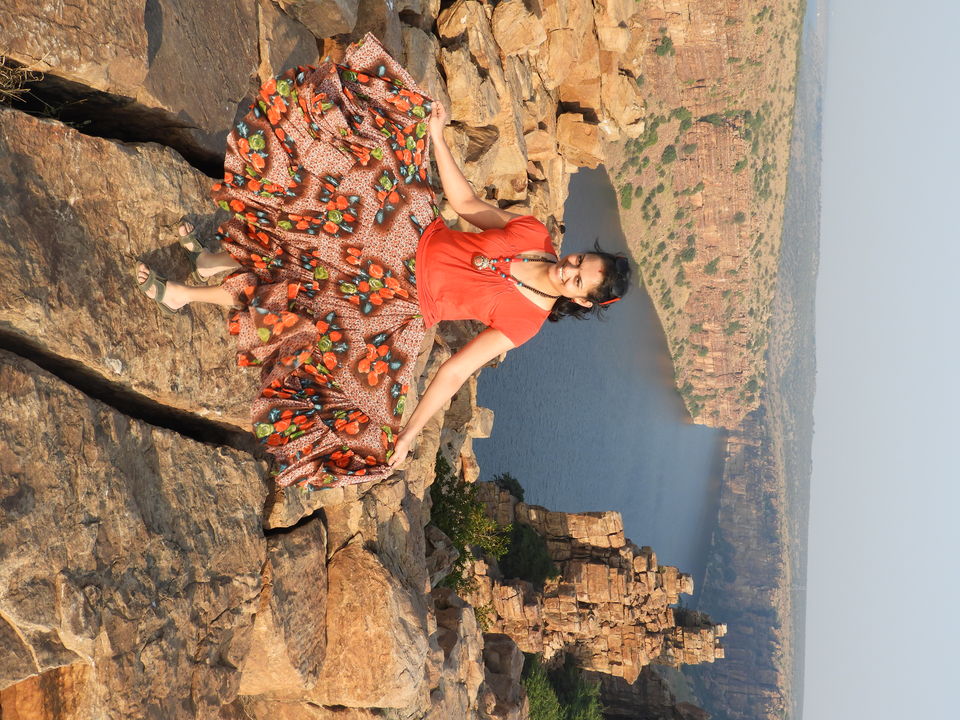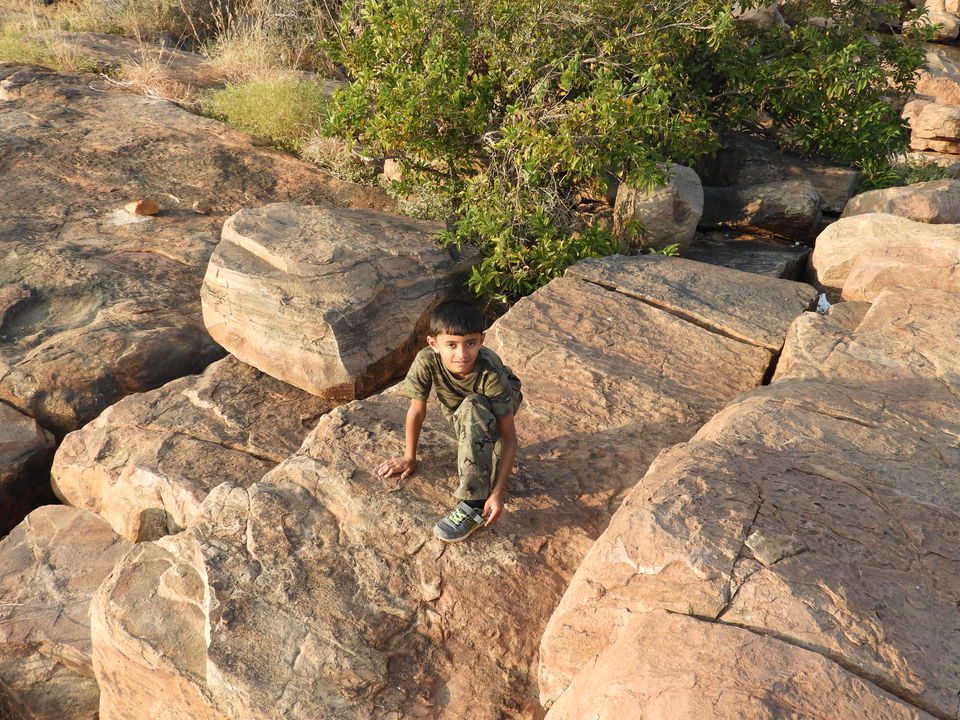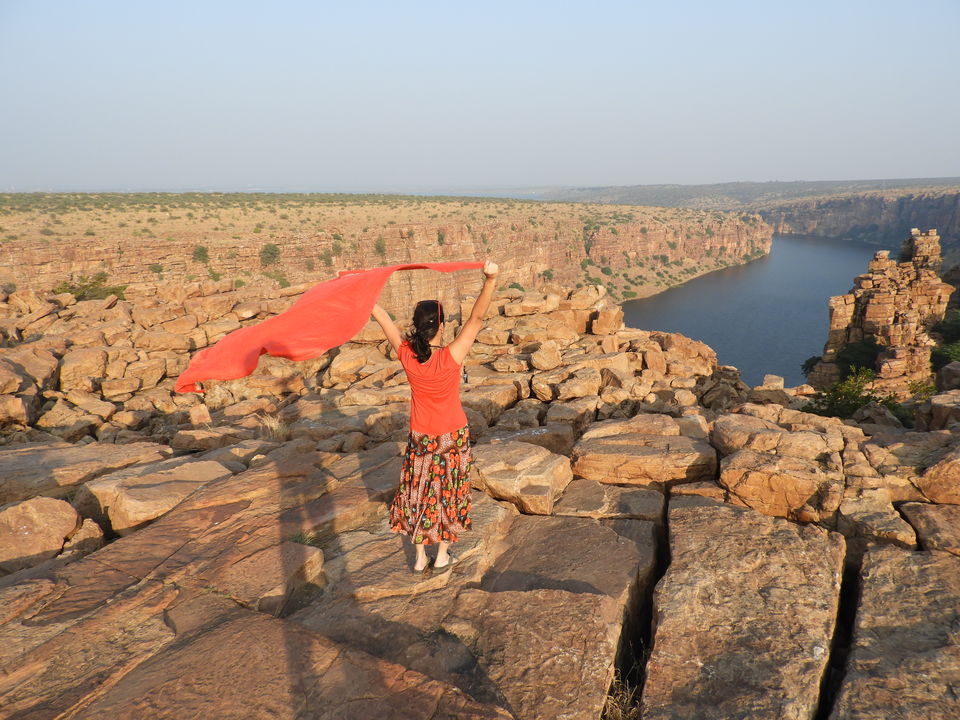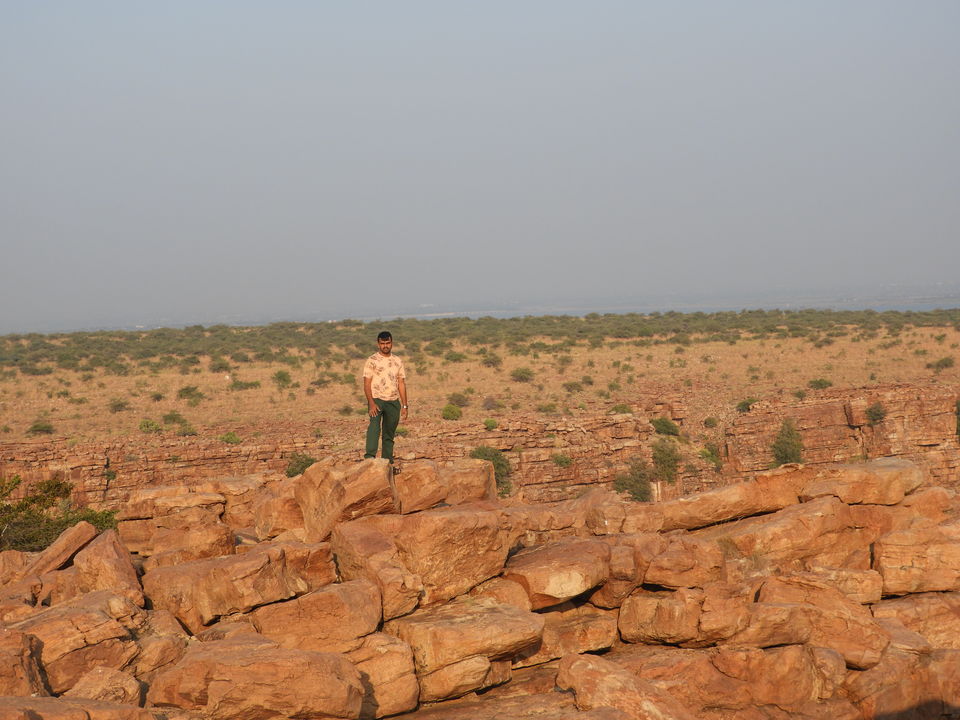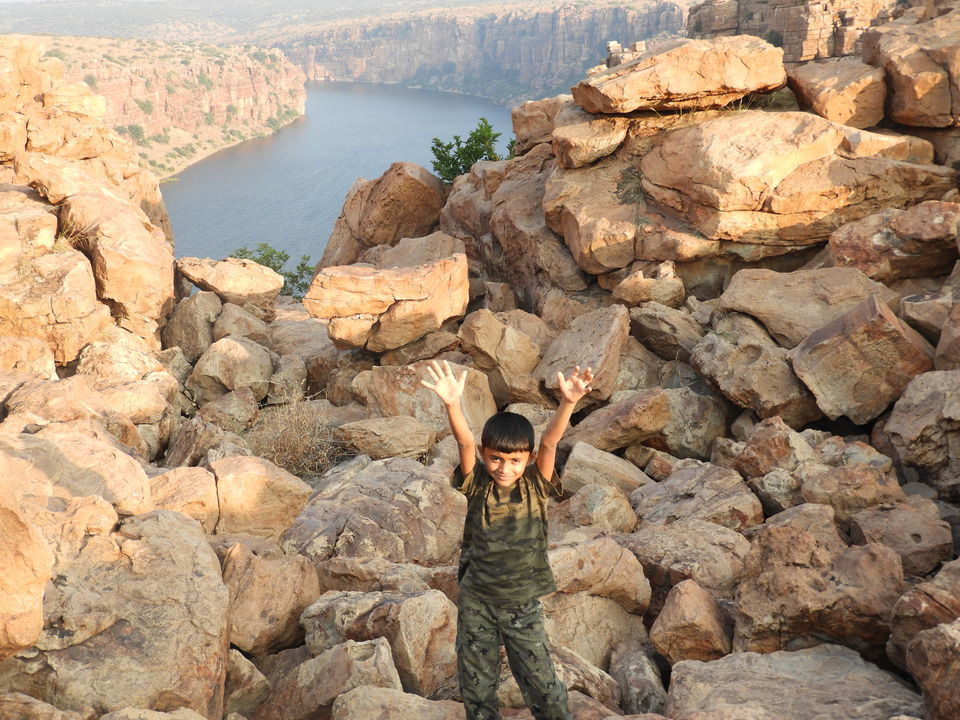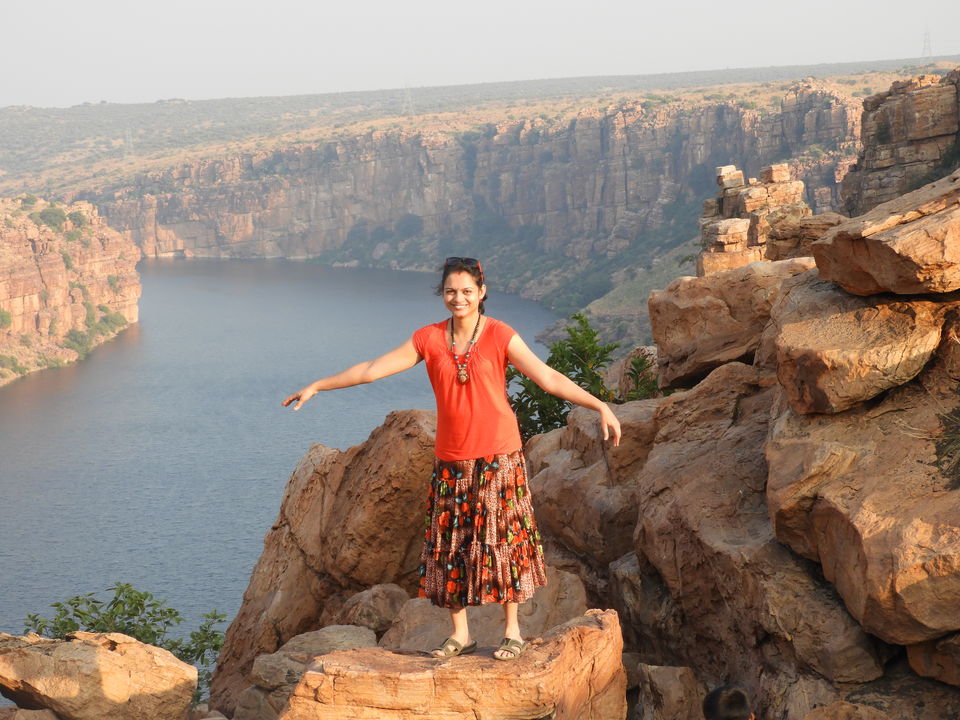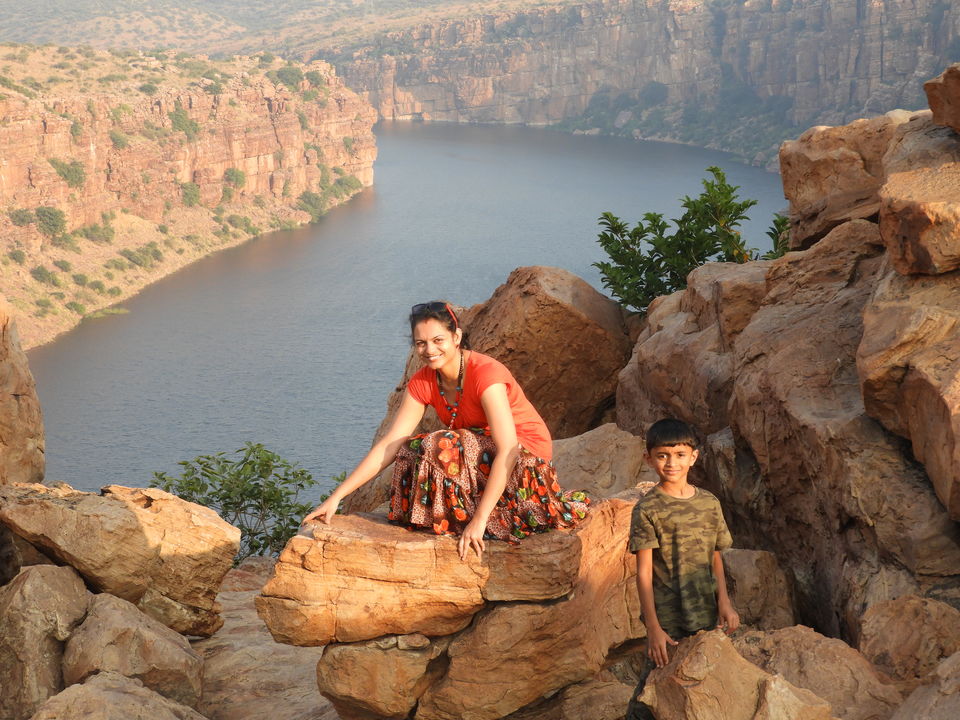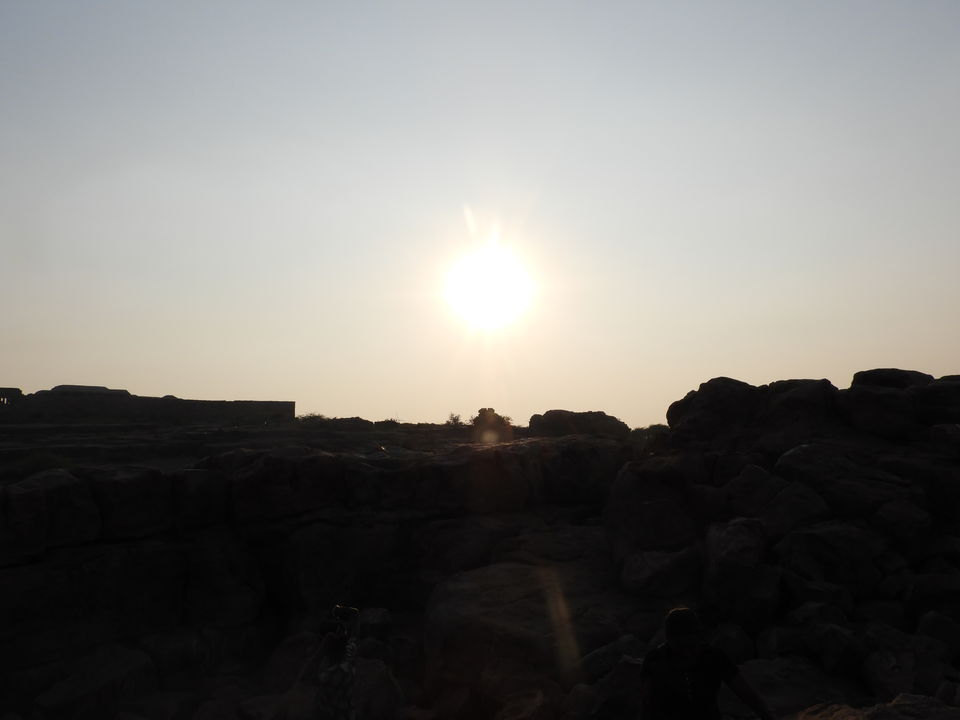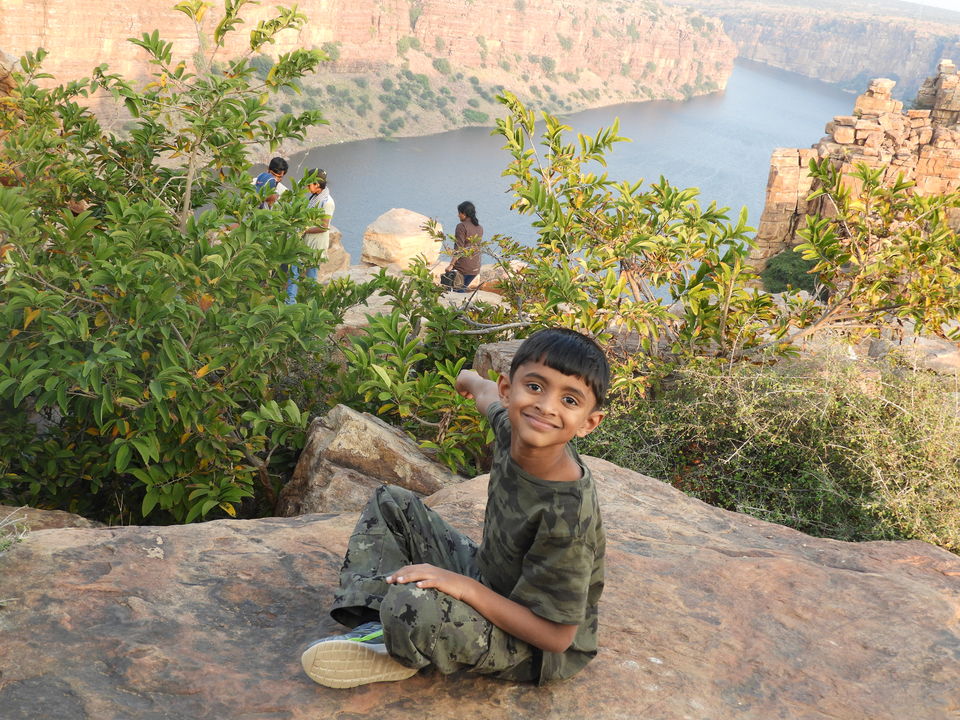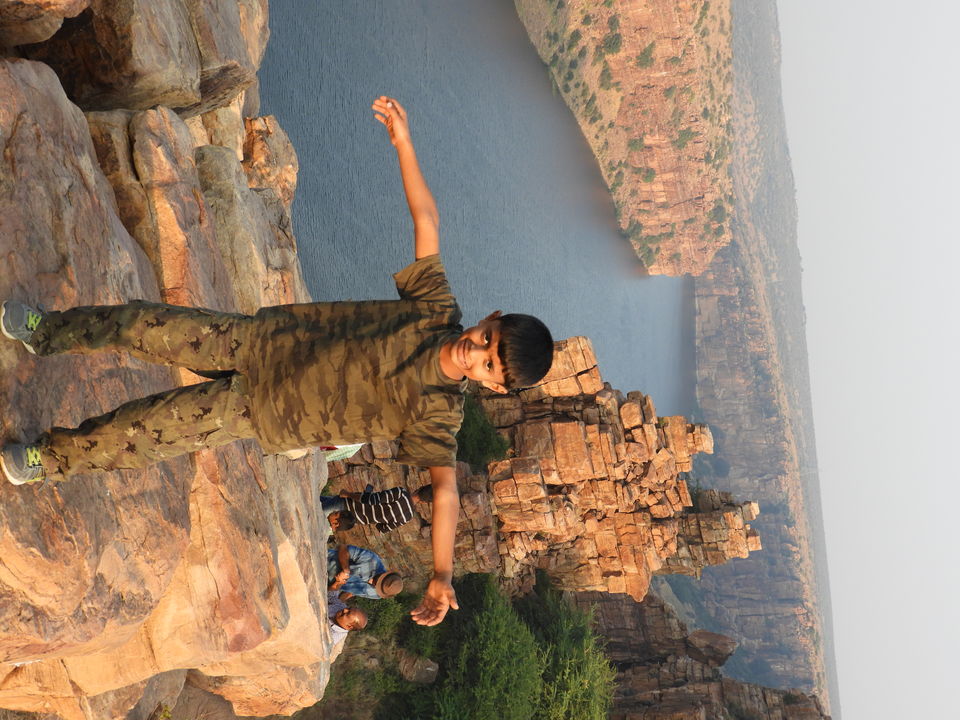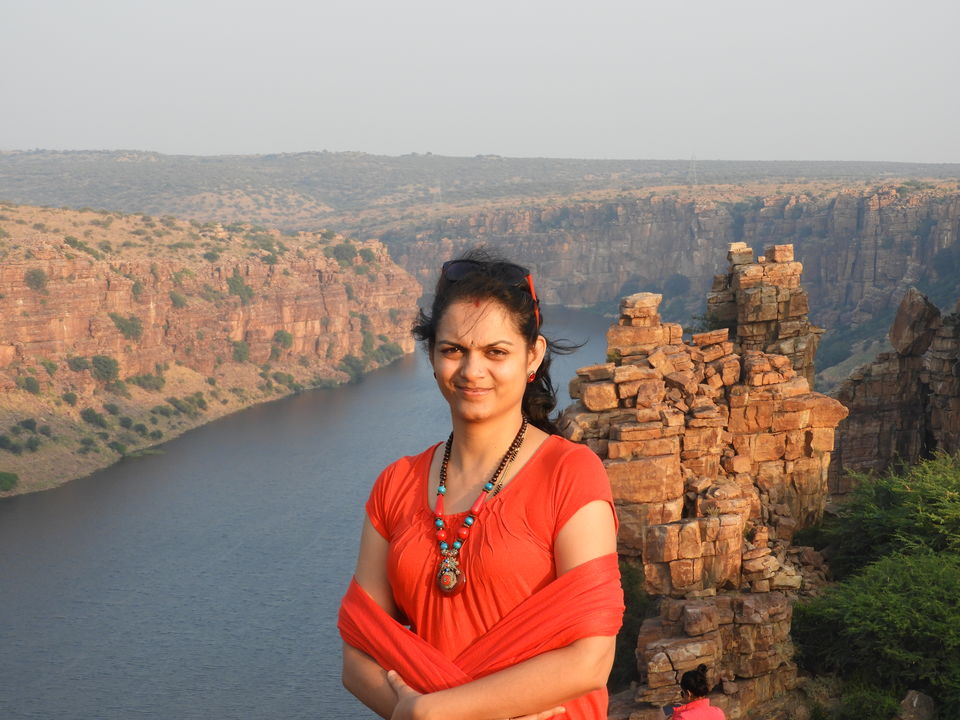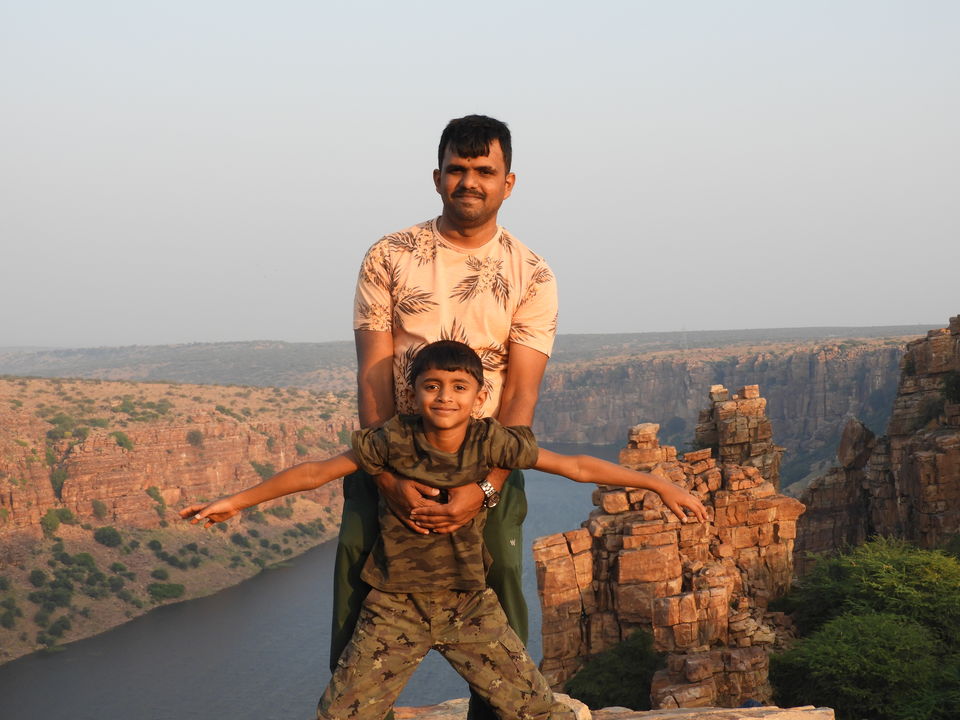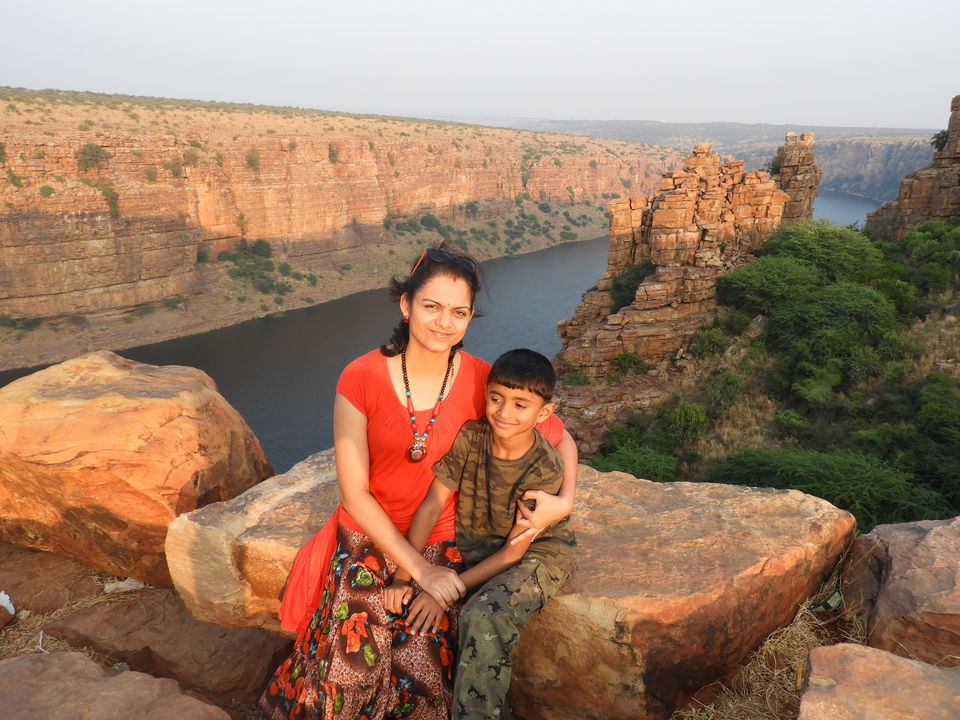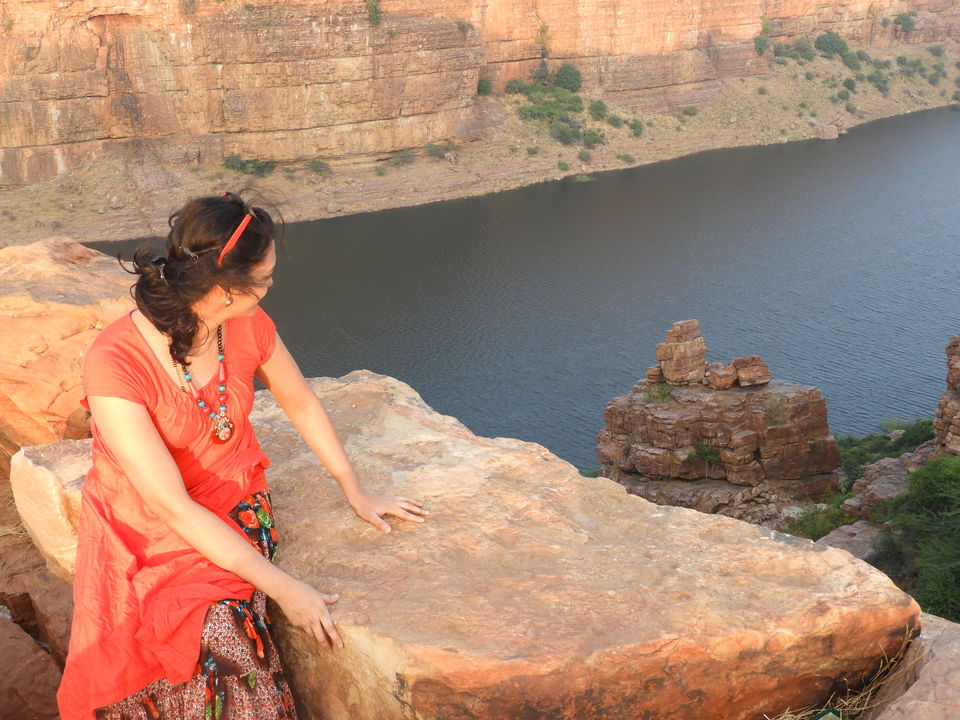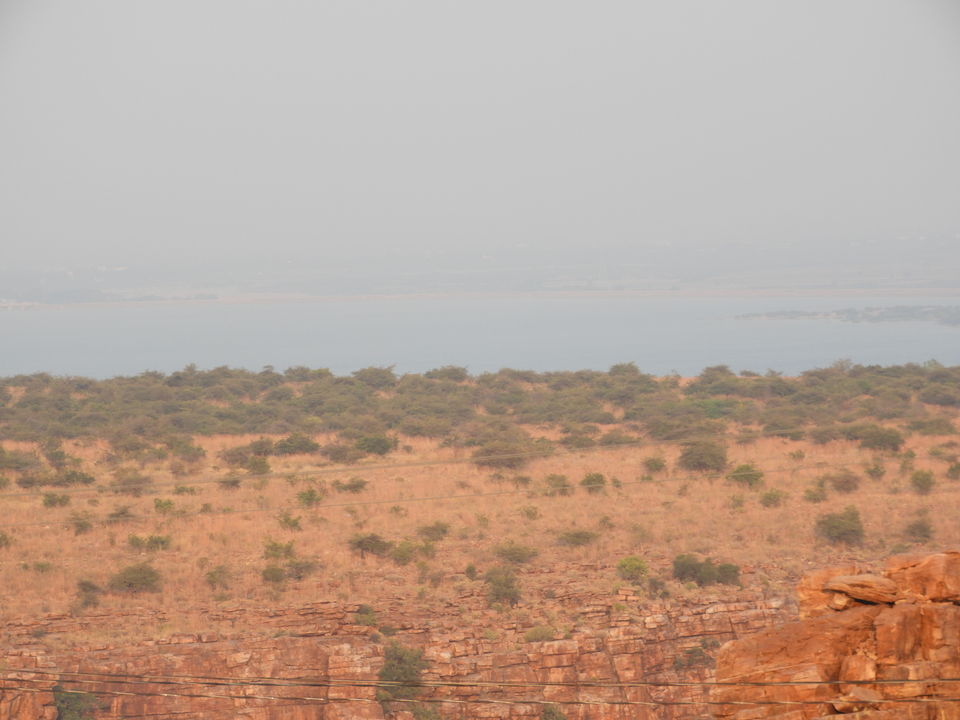 WOW! Its so peaceful at the lap of nature!! I wish time just stopped here!!
Unfortunately it did not :( so we went back to hotel Haritha where we stayed for that night.
We felt that the place is very isolated and not so safe so we did not dare to see the sun set or sun rise next morning.
Next day our destination is Belum cave which is the second longest cave system in India.The caves are known for their unique formations such as stalactite and stalagmite formations.Its around 1.5hrs from Gandikota.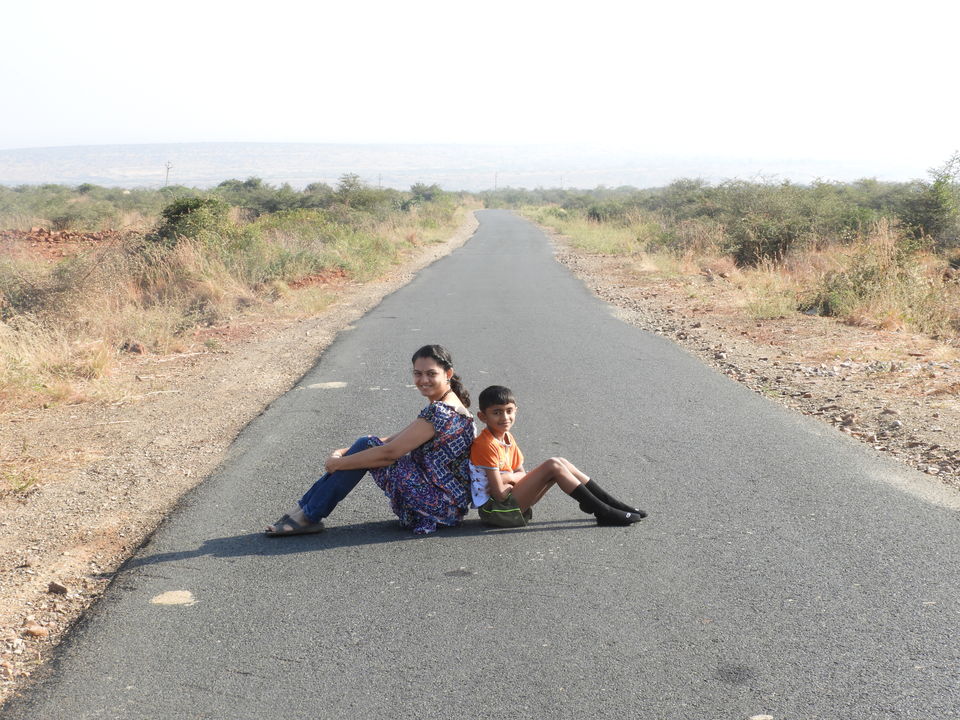 We were greeted by the sign "Belum Caves" inscribed on the hill.
We reached Belum caves at around 10.30AM. On reaching there we came to know that due to heavy rains we can access only part of the cave.
Timings: 10 AM – 5 PM
Entrance fees: INR 65 for Indians and INR around 300 for foreign nationals.
Once we obtained the tickets at the counter, we went along with the local guide to explore the caves. The limestone has pours inside so the guide said that there are no breathing problems inside. We hardly spent 1hr here since most of the cave was drowned in water :(. Guide asked us to come back in March to be able to see the full cave. It seems Belum came to scientific attention in 1884 by a British surveyor, Robert Bruce Foote and from 1982 to 1984, a team of German speleologists headed by H. Daniel Gebauer conducted a detailed exploration of the caves.Today, 3.5 km (2.2 mi) of the caves have been successfully explored, though only 1.5 km (0.9 mi) is accessible to visitors.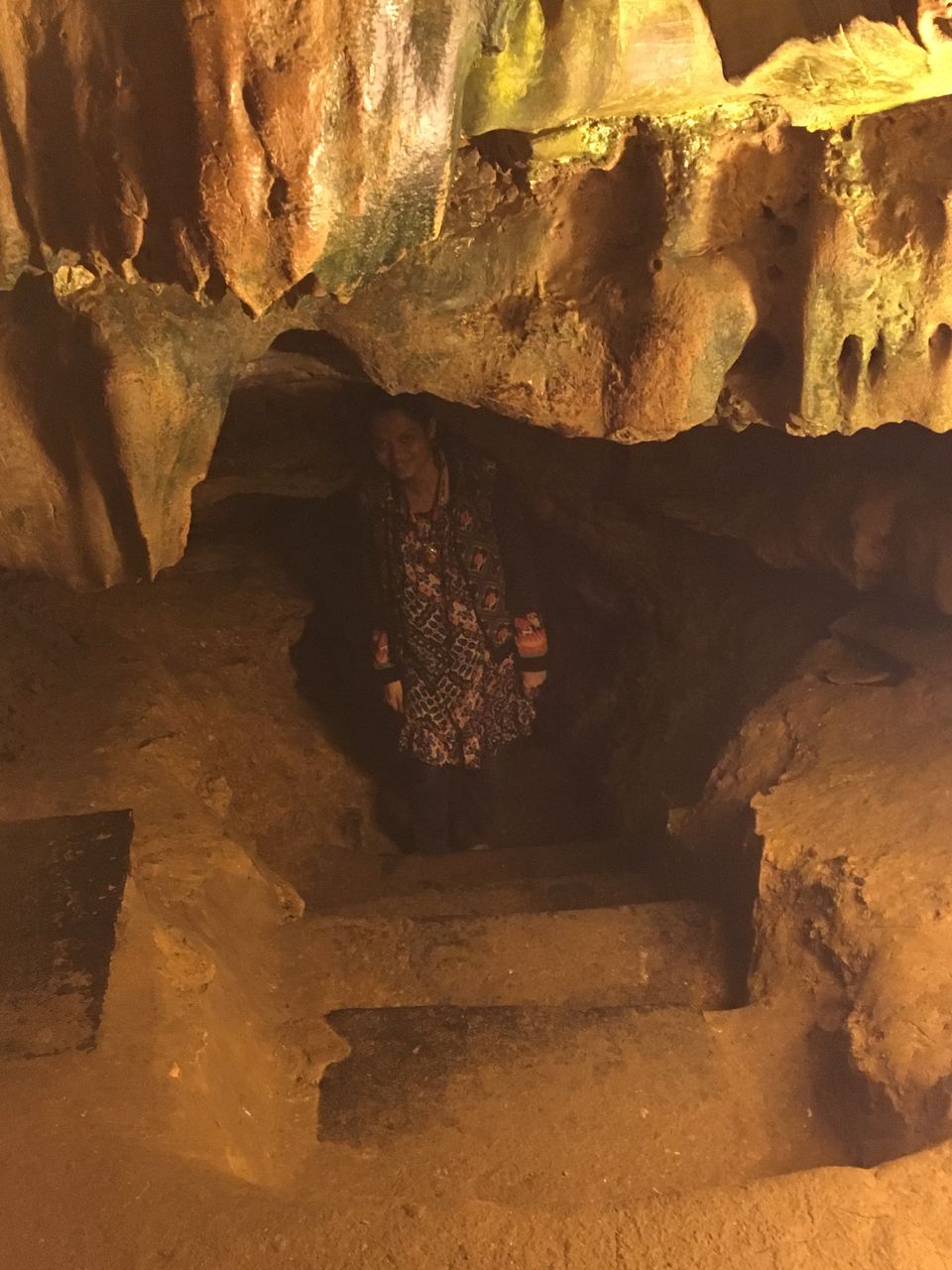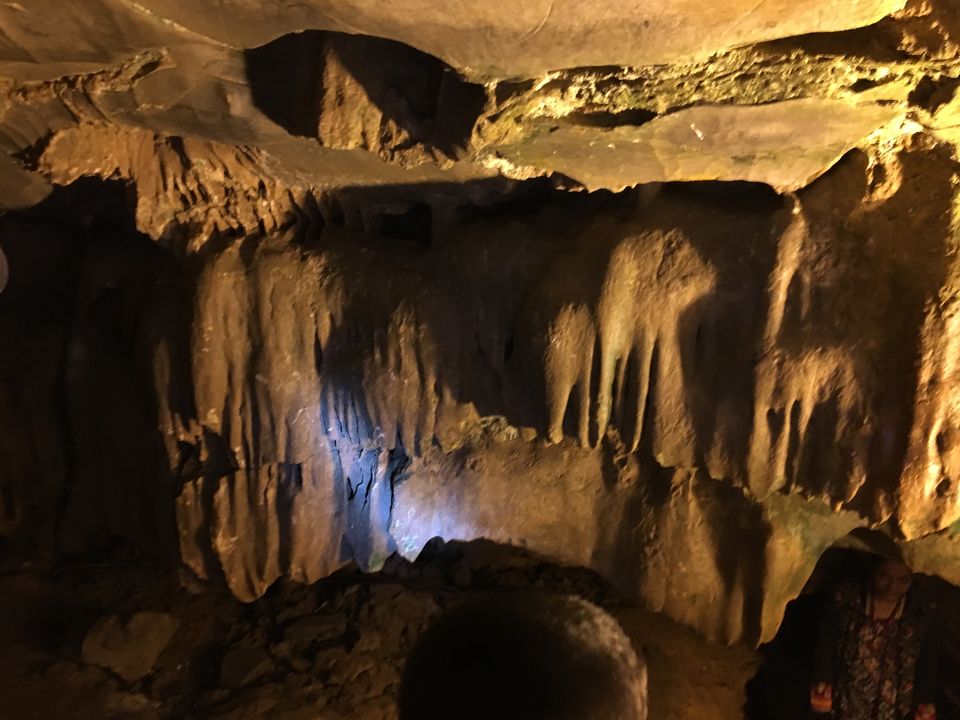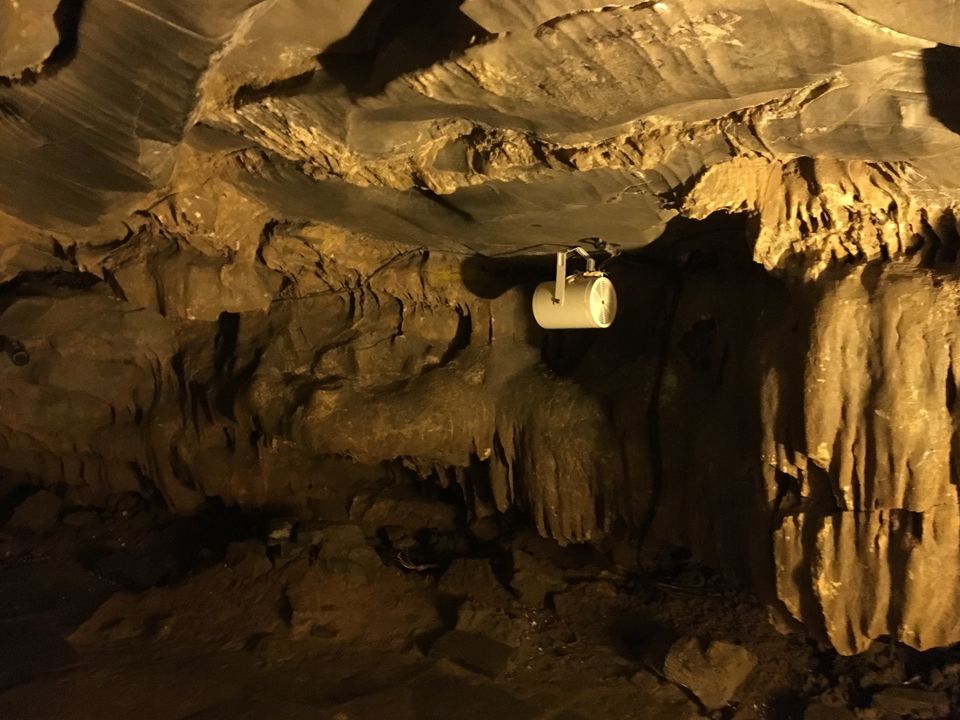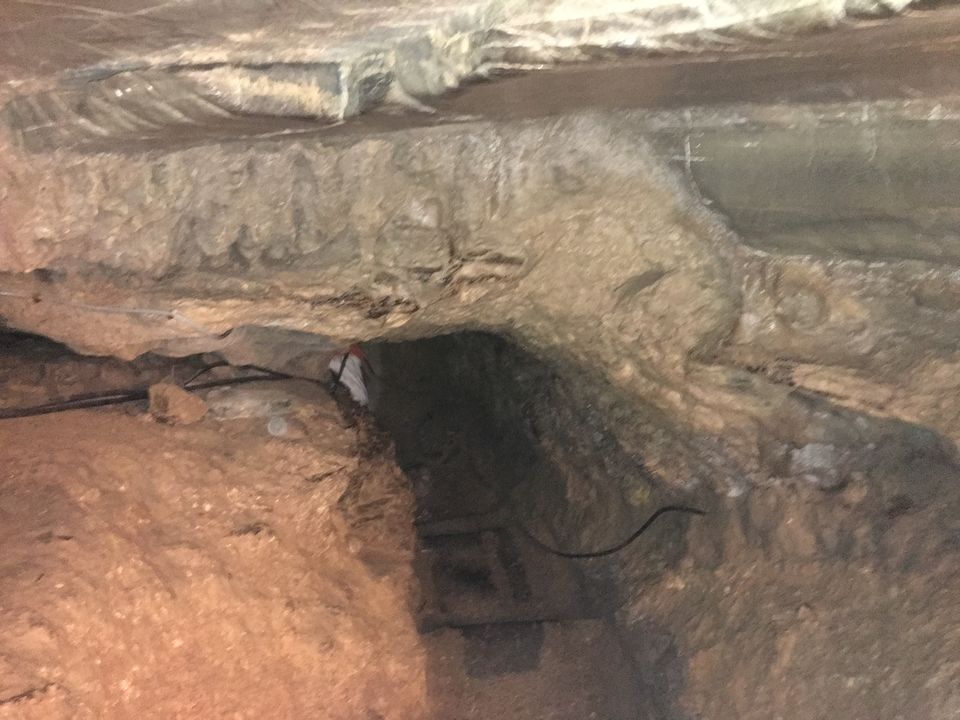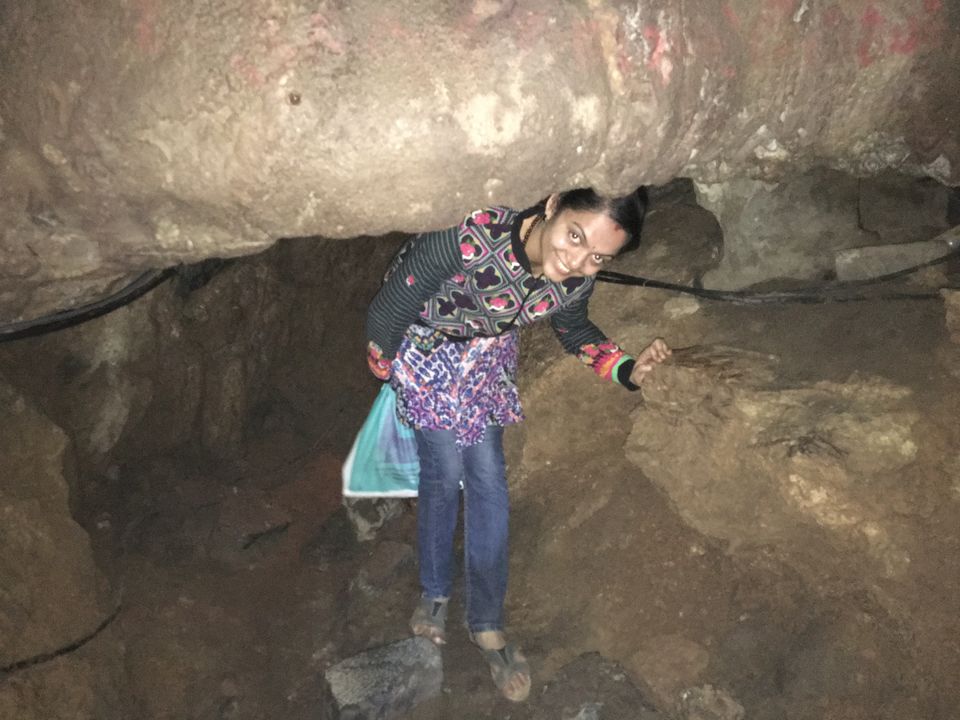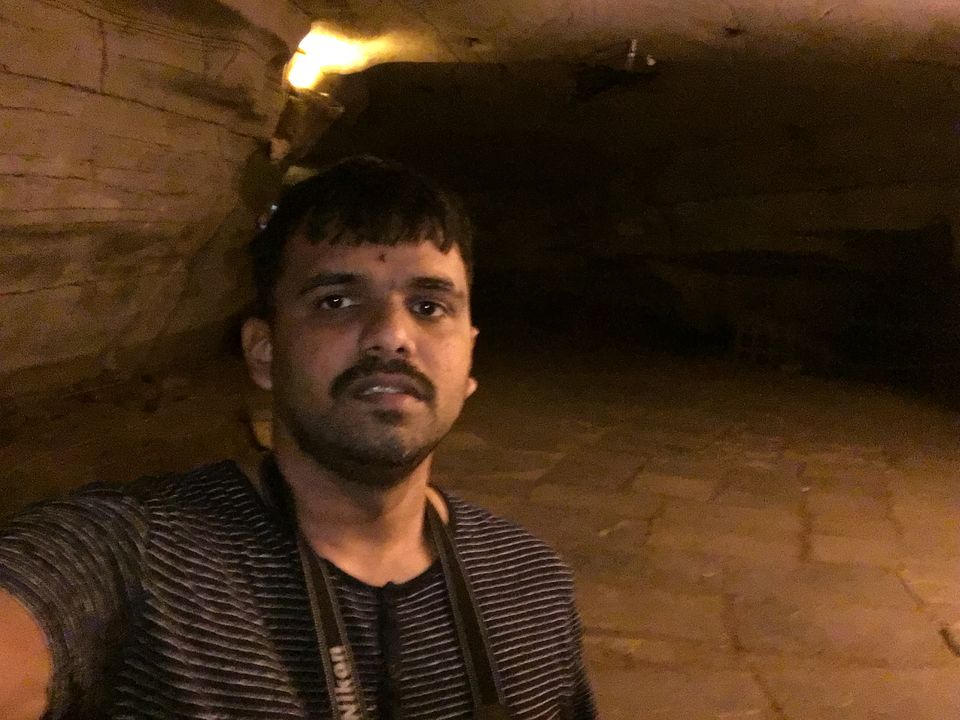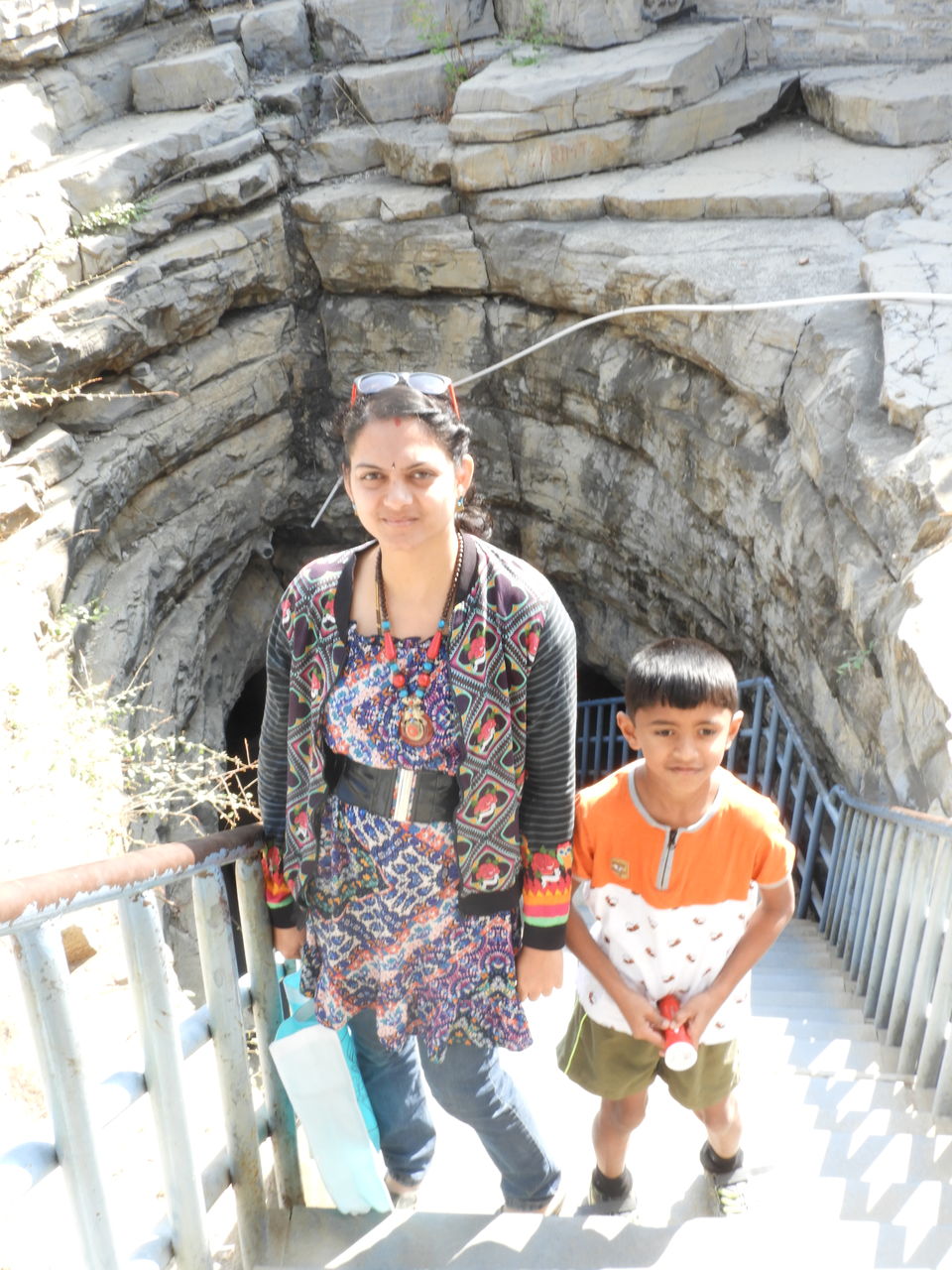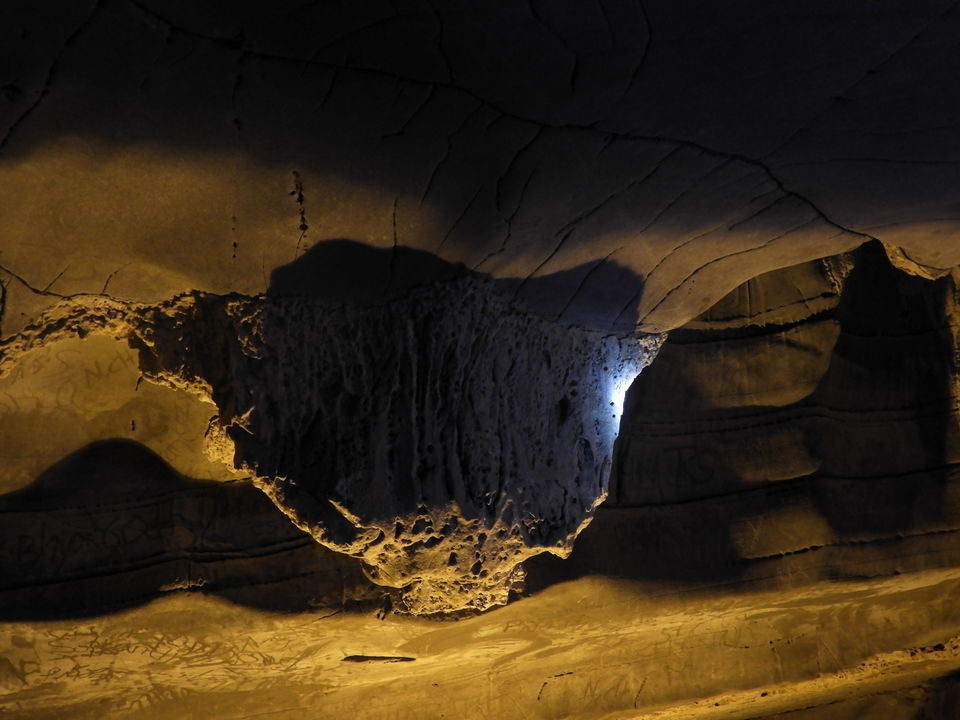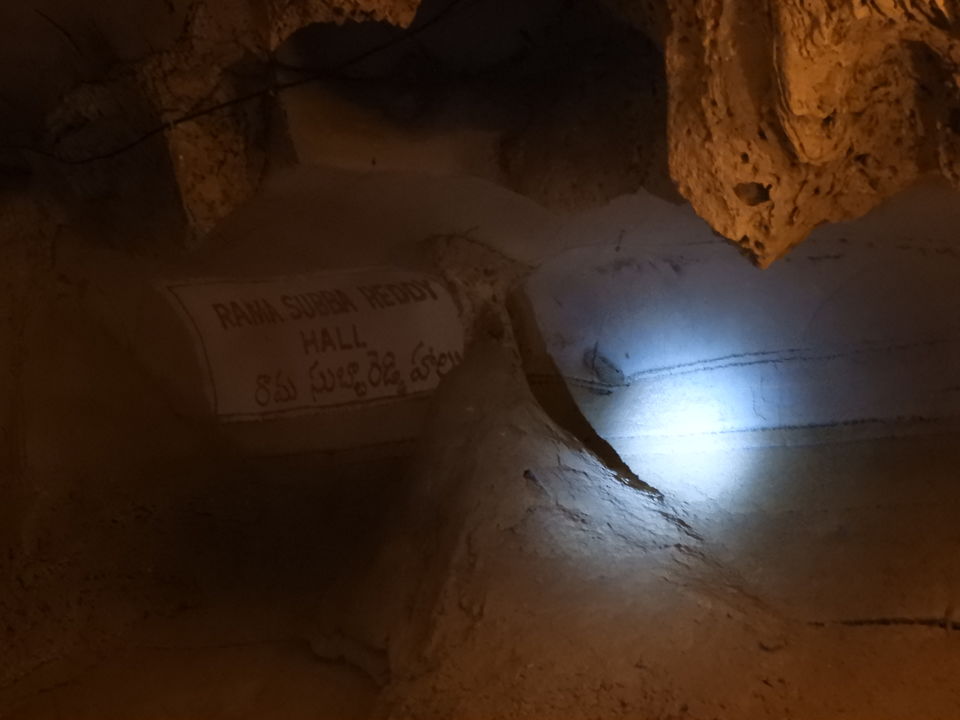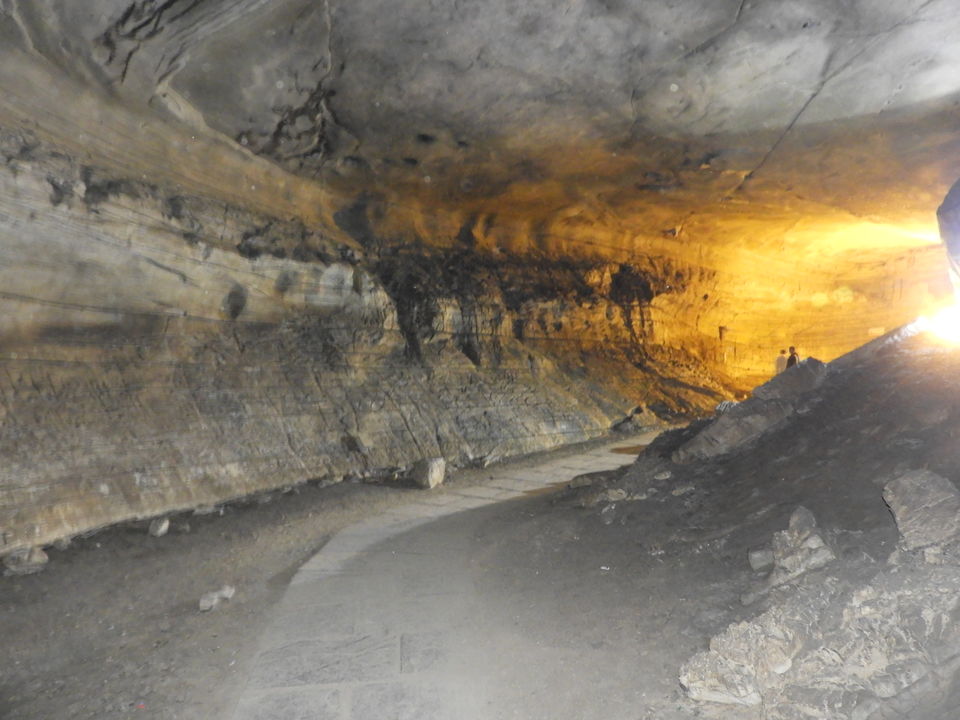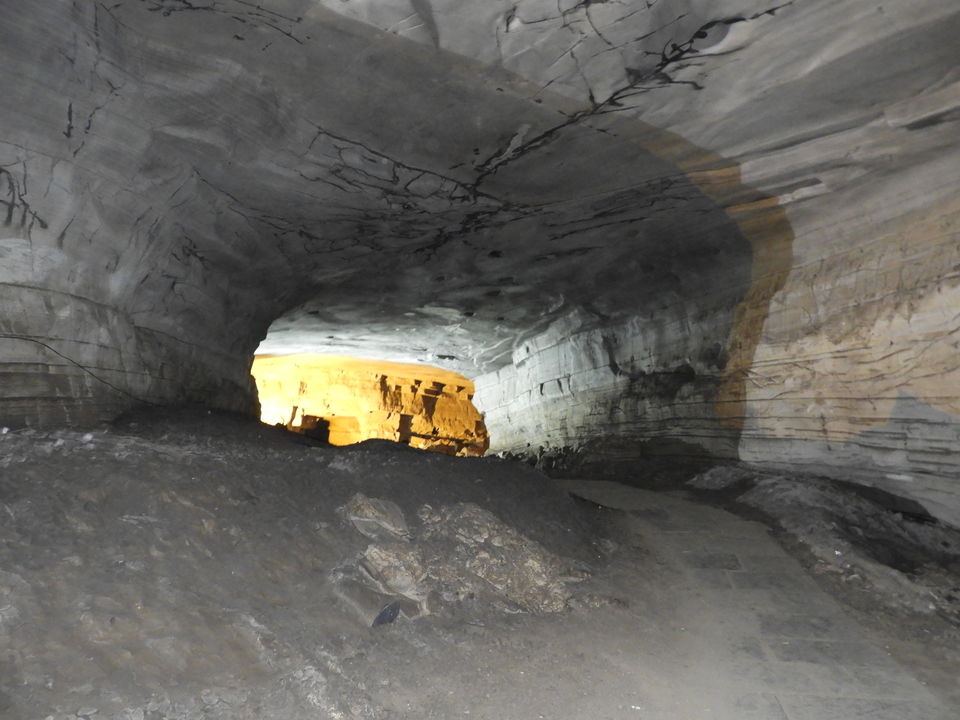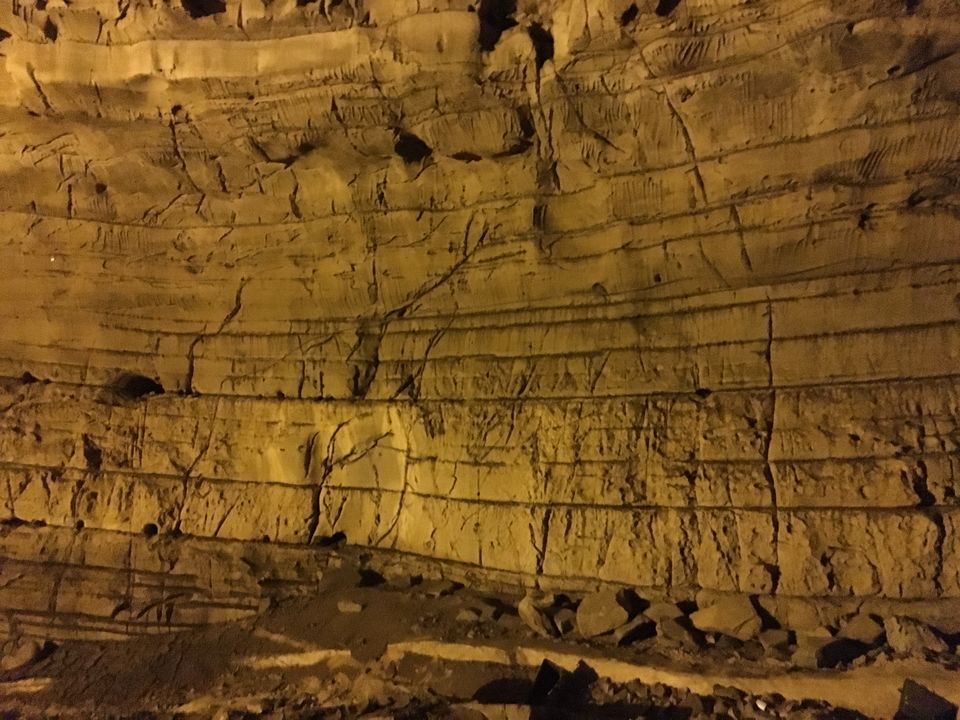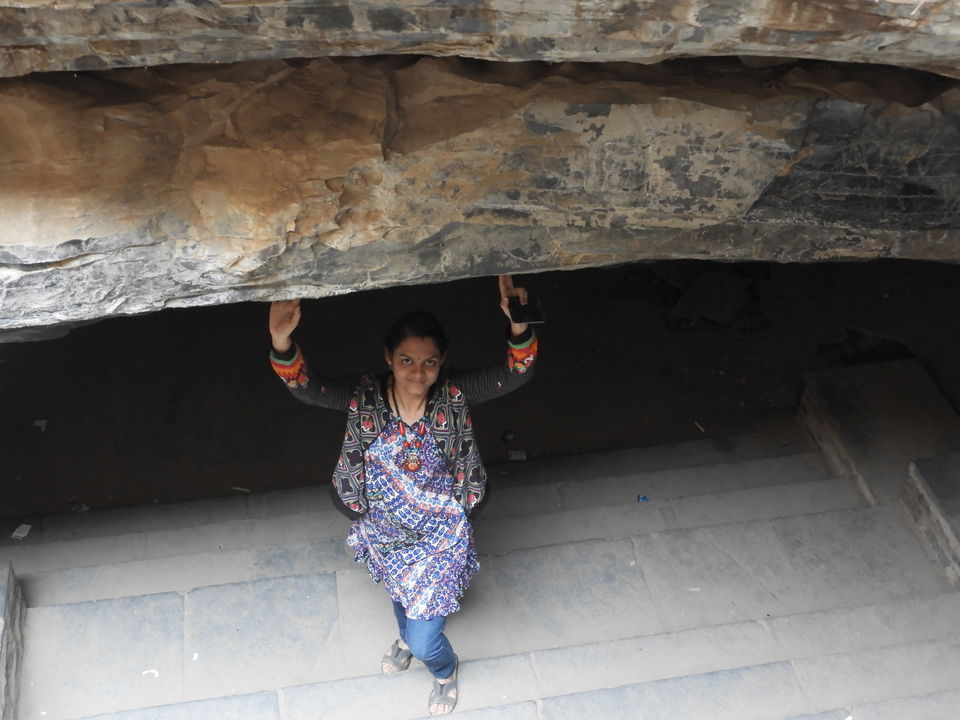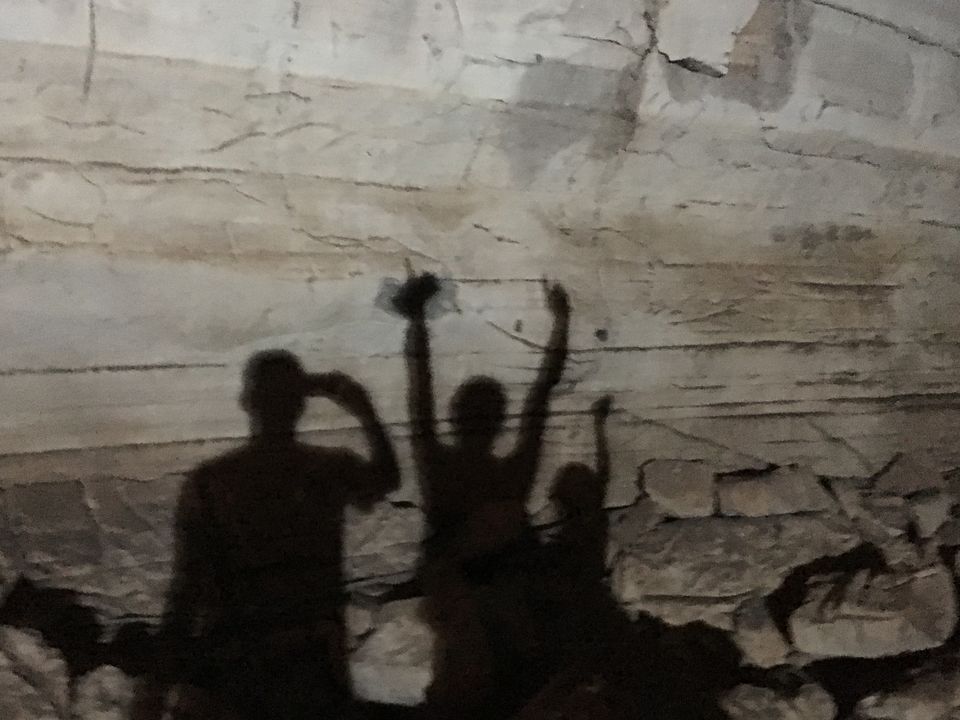 This is the end of our short trip. Our last trip for 2017!!
So next trip after some work and after some savings :) Till then, be tuned :)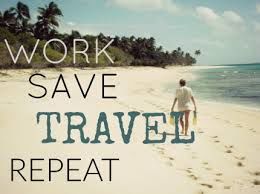 Just type Gandikota in google and I am sure where your next destination is!!
Gandikota is a small village in the Kadapa district of Andhra Pradesh that is known for its spectacular gorge formed by river Pennar that cuts through the Erramala hills. This handsome piece of Nature's architecture has come to be known as the Hidden Grand Canyon of India by travelers who visit it and get bewitched by its beauty.
From Lepakshi we drove straight to Gandikota with a short stop at a huge lake which we came across on the way.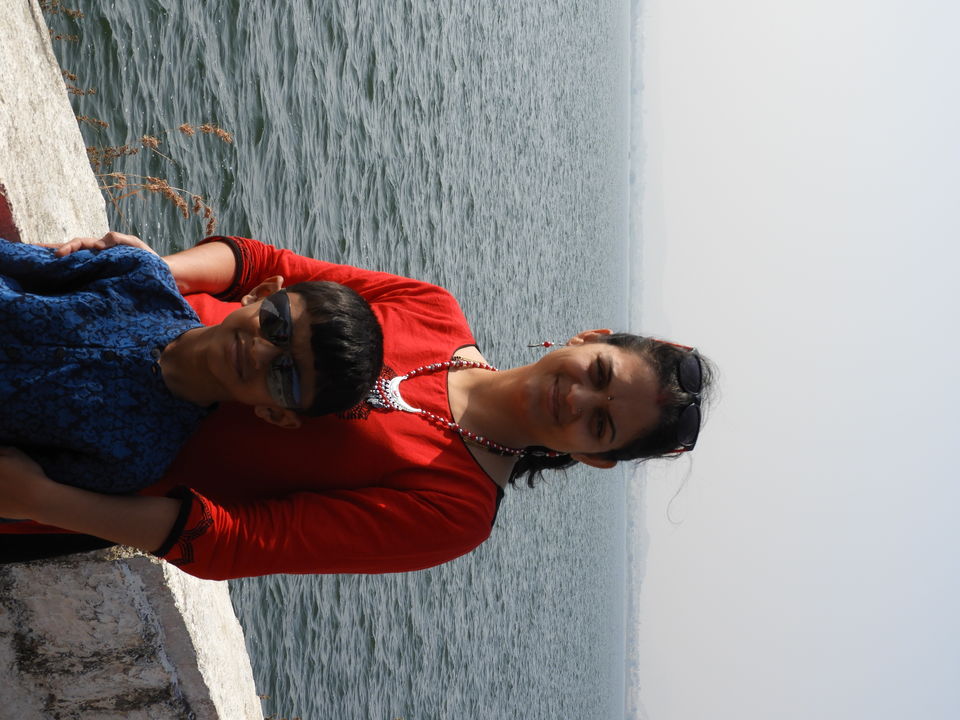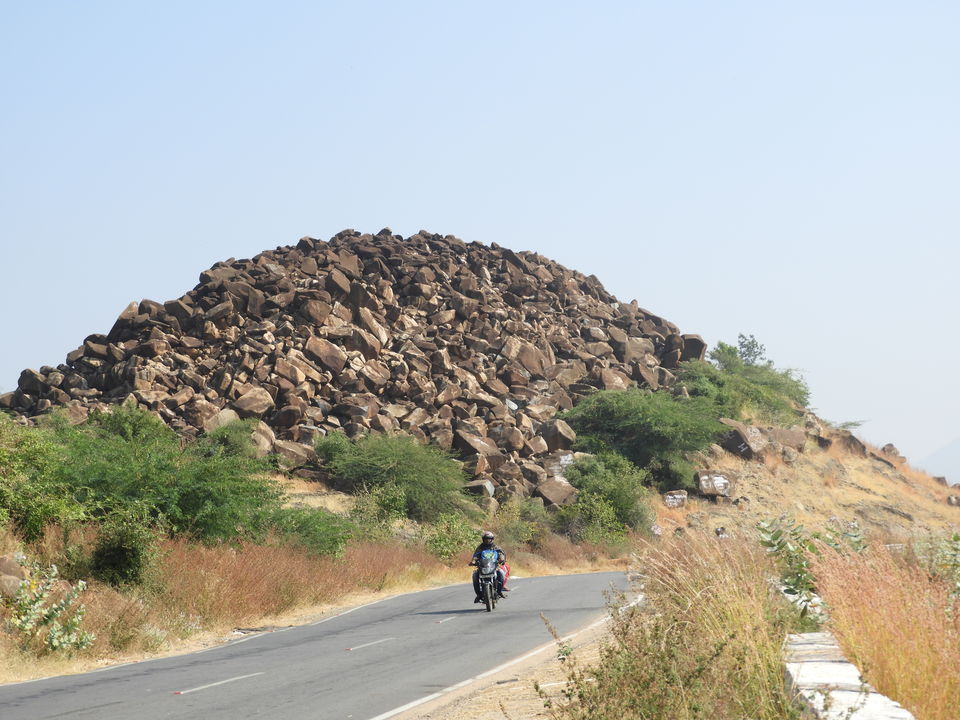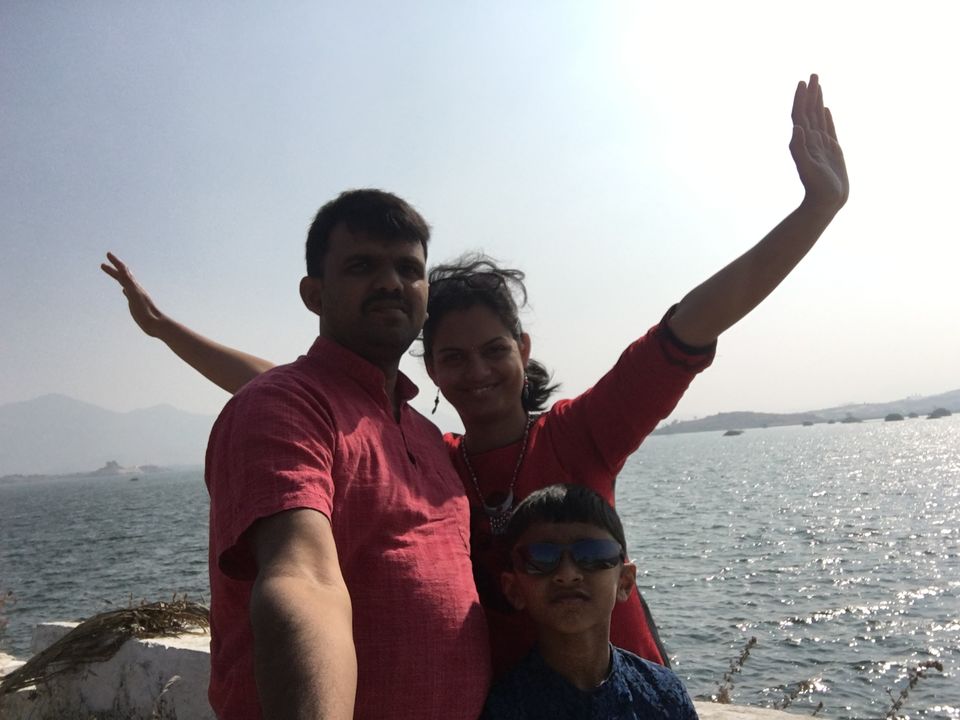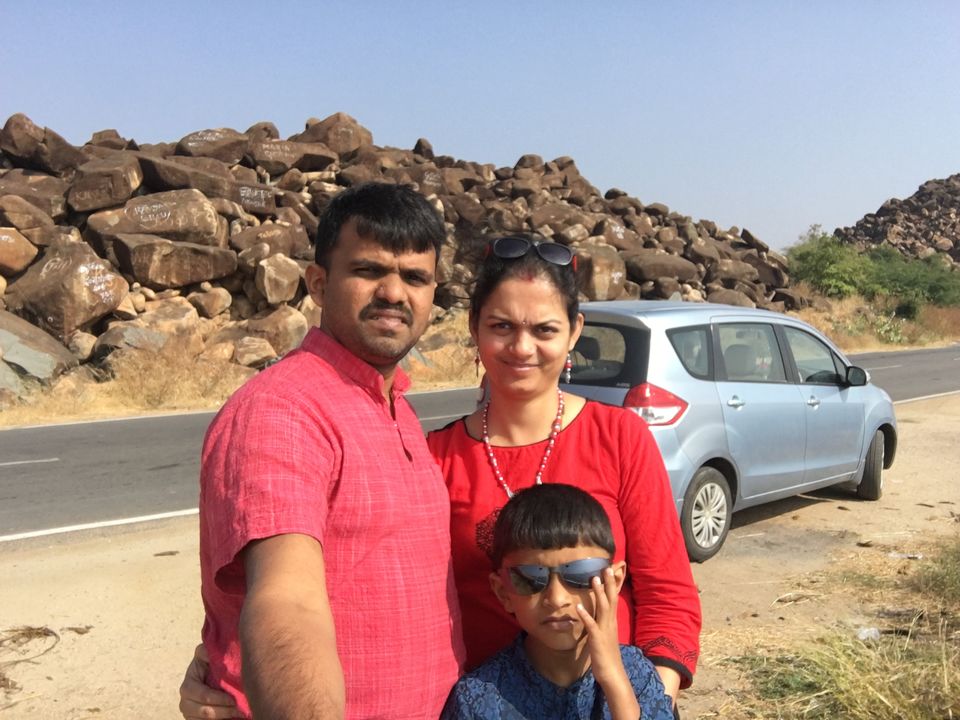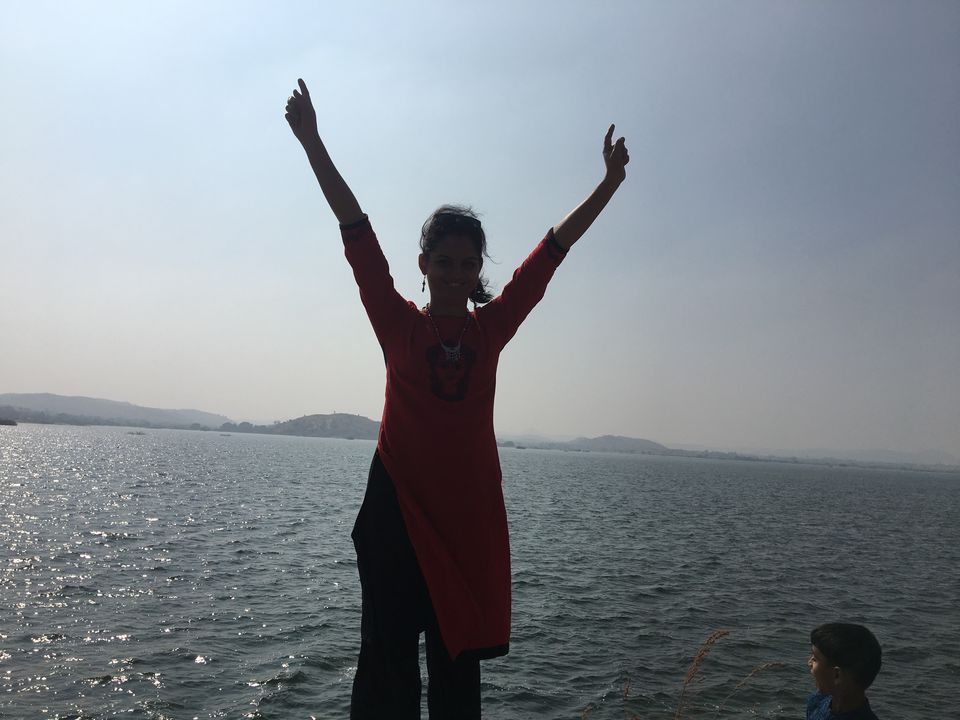 We reached our accomodation Haritha resort in Gandikota at around 1pm where we had our lunch.This resort is from AP govt and is well maintained with basic facilities.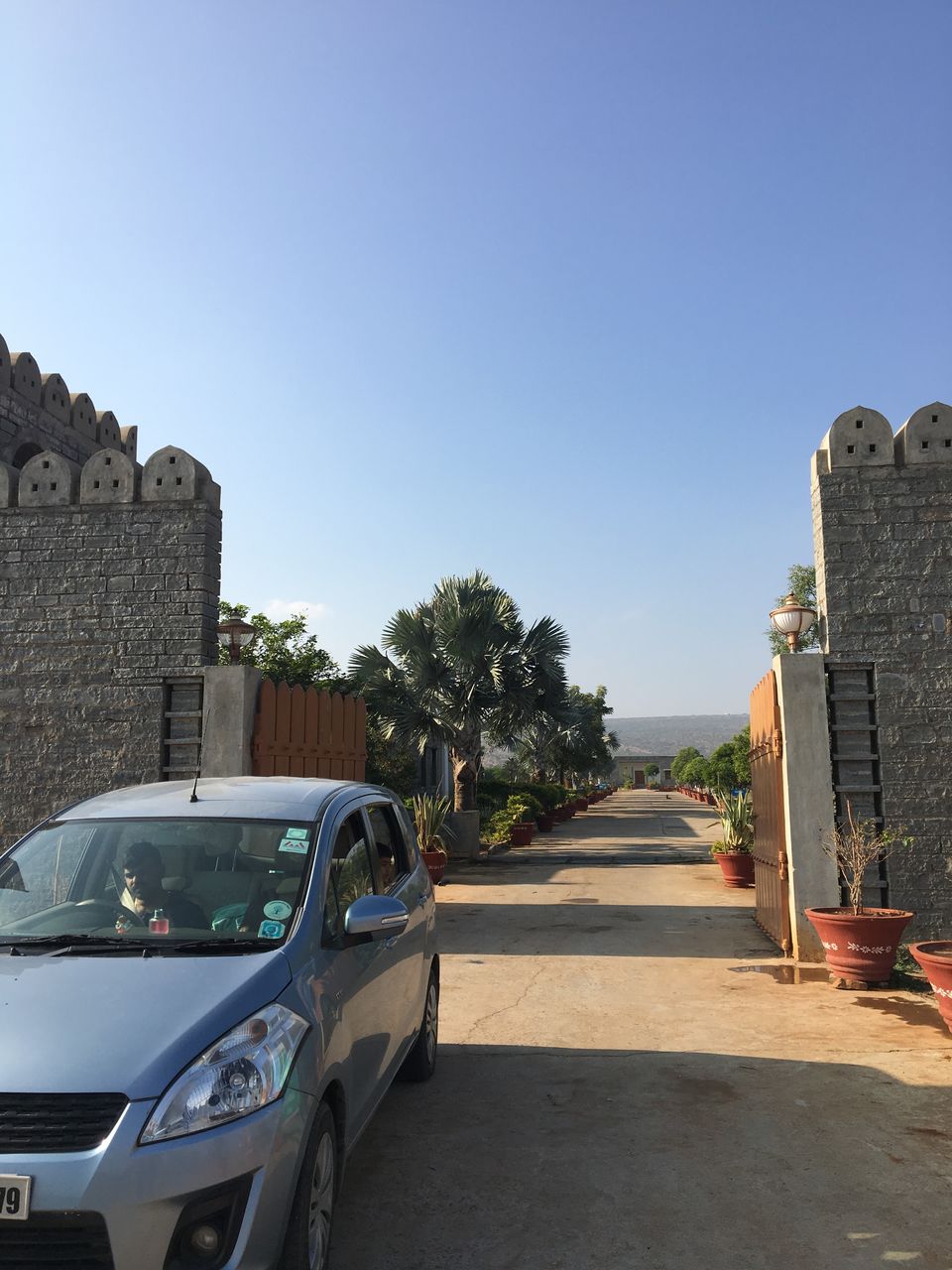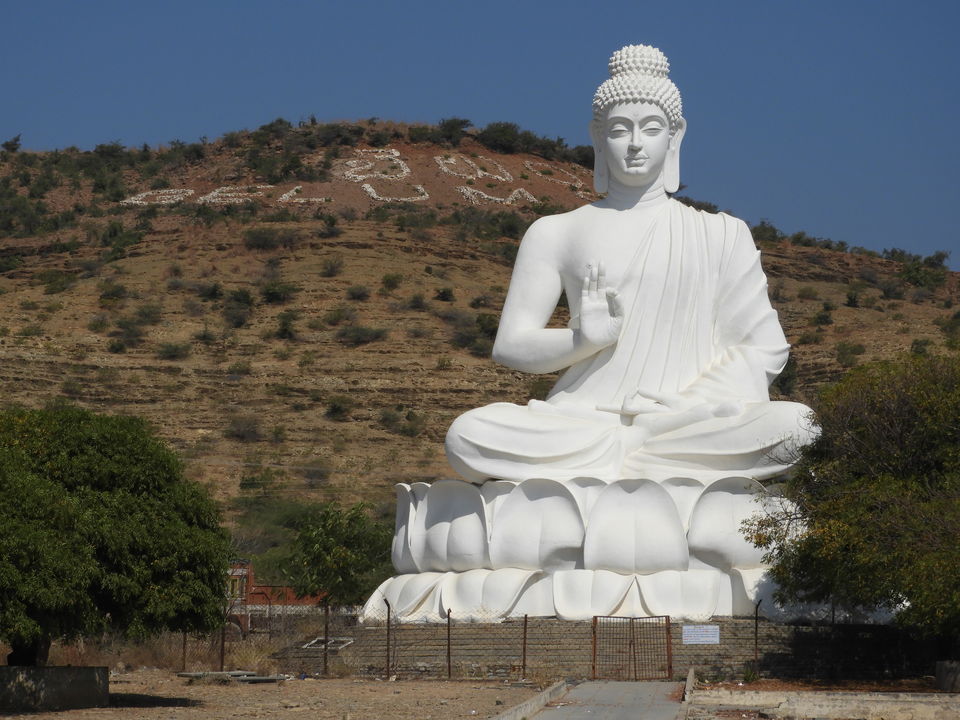 WE TRAVEL NOT TO ESCAPE LIFE BUT FOR LIFE NOT TO ESCAPE US!!
Lepakshi is a small town in Andhra Pradesh. Its just about 130 kilometres from Bangalore. It is a heritage spot and a place of historical importance. There are temples dating back to the 16th century AD in Lepakshi.
We started around 5 AM in the morning and reached Lepakshi around 7 30 AM. The morning was filled with fog and mist , but it felt wonderful.