It was long flight of six hours by night in a crowded economy section of a flight operated by Jet Airways. The flight landed at the Chek Lap Kok Airport at 10 am. The Chek Lap Kok Airport which is better known as Hong Kong International Airport is a beautiful sight in itself. It's made on an reclaimed site on the Chek Lap Kok island near Lantau Island. The runway was surrounded by water and the beautiful scenery alleviated our fatigue from the six hour long journey.
It was a huge airport and the one thing that shocked us was that it had high speed subway like trains to travel to your gates and vice versa. I had never experienced such a ride inside an Airport, normally it's a long walk to your gates or the exit in the arrivals section but here it was a pleasant surprise.
We had booked an harbour view hotel named as Kowloon Harbour Front Hotel and getting there was a task in itself. Our mistake was that we didn't do our research well on getting there. We knew about the Hong Kong MTR line and the nearest station on the dedicated Airport line was Kowloon. We had bought the Airport Express pass which was expensive but had the option of unlimited trips on the other lines and two trips on Airport line which had expensive ticket and we had the option of getting $50 as refund for returning the card back when we were done. It wasn't a bad deal at all.
The MTR train was nice, comfortable and fast. The view on both sides was as we had expected, tall buildings everywhere. Hills and tall buildings are a distinct feature of Hong Kong. It took some time for us to reach our station.
Upon reaching our station we had tried to inquire about buses or other ways to reach our hotel. Surprisingly people there were not able to communicate. I didn't understand whether they really didn't understood English or they didn't understand our accent or they were simply acting. We got on to a bus from the station and then after a while we sensed that we were going somewhere else in the wrong direction. We tried to speak to the driver and after looking at the paper we had he steered the bus in opposite direction and took us to a hotel. It was a Kowloon Hotel but not our hotel nevertheless he went out of his way to turn back and drop us. There was a Sikh Guard at the gate of the Hotel and we felt a sigh of relief. He called a Taxi and explained him in their local language about our Hotel and he also told us about where it is. Finally we managed to get to our hotel but the Taxi driver insisted on paying extra for luggage. It was $6 for each bag and the cost of luggage turned out to be more than the cost of actual fare.
The Hotel was good but the view was awesome, It had an excellent view of the harbour and there was a jogging track right in front of the Hotel. Due to the Hotel's policies we had checked in late and subsequently had to leave for sightseeing later than anticipated.
We decided to go to the The Big Buddha in Lantau Island. Our Hotel had shuttle buses till Tsim Sha Tsui, a shopping and nightlife hub in Kowloon. We had got a Map of Hong Kong along the MTR lines and worked our way to catch up our subway train. It was a pleasant experience on the Hong Kong MTR. It was crowded but comfortable and importantly quick so we had to hold onto something all the time. We had to change our line at Lai King station and boarded a train towards Tung Chung on the orange line.
Upon reaching Tung Chung we had some task again to find the cable car that would take us to the Buddha statue. Tung Chung was like a crowded suburb with big buildings around the complex. Upon reaching the ticket counter of the Ngong Ping 360 we were informed that the entry to the statue would be closed by the time we get there. We had travelled so far and it would be really disappointing if we go back straight away hence we decided to take the cable car and see whatever we could.
The Ngong Ping 360 cable car was a fantastic ride. It gave us a panoramic view of the Lantau Island. We could see the Airport, Hong Kong–Zhuhai–Macau Bridge and the sprawling forest on the island as well. We reached the end point and got off.
The hike towards the statue was deserted one as it was closing time. There were a few structures on the nicely designed pathway. It resembled like a village more like an entertainment center but I could not see anyone around.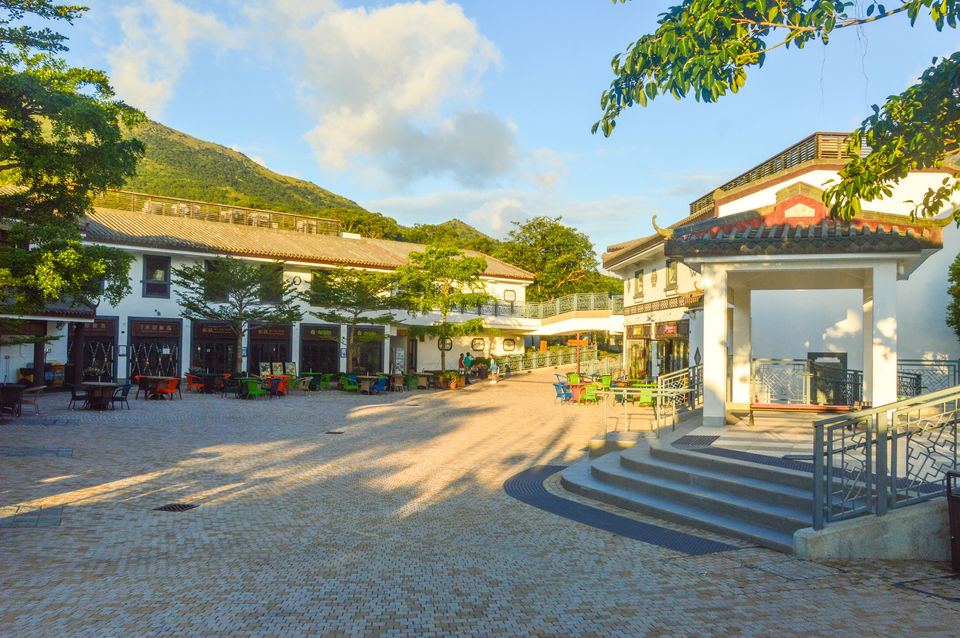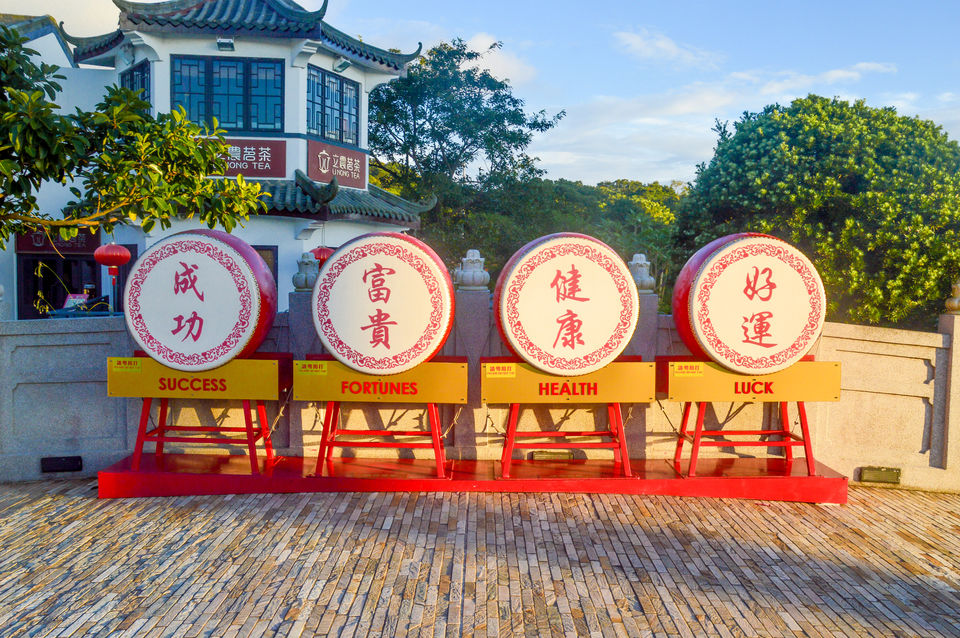 After walking for a distance there was an entrance to the Po Lin Monastery. There were a few statues at the entrance that led to the complex with gardens and Buddhist sanctums. The access to the statue was closed hence we saw around whatever we could before returning back.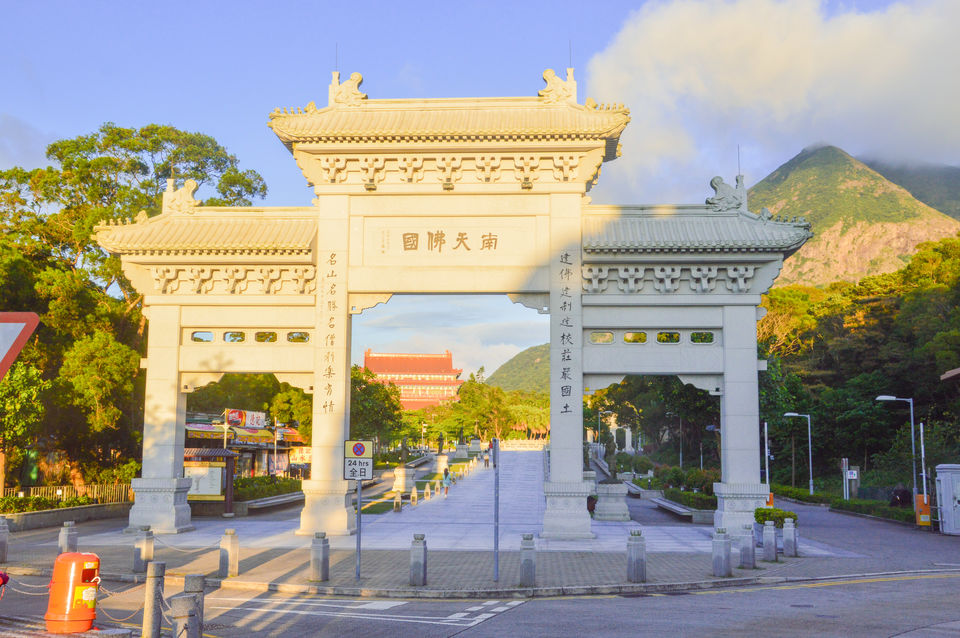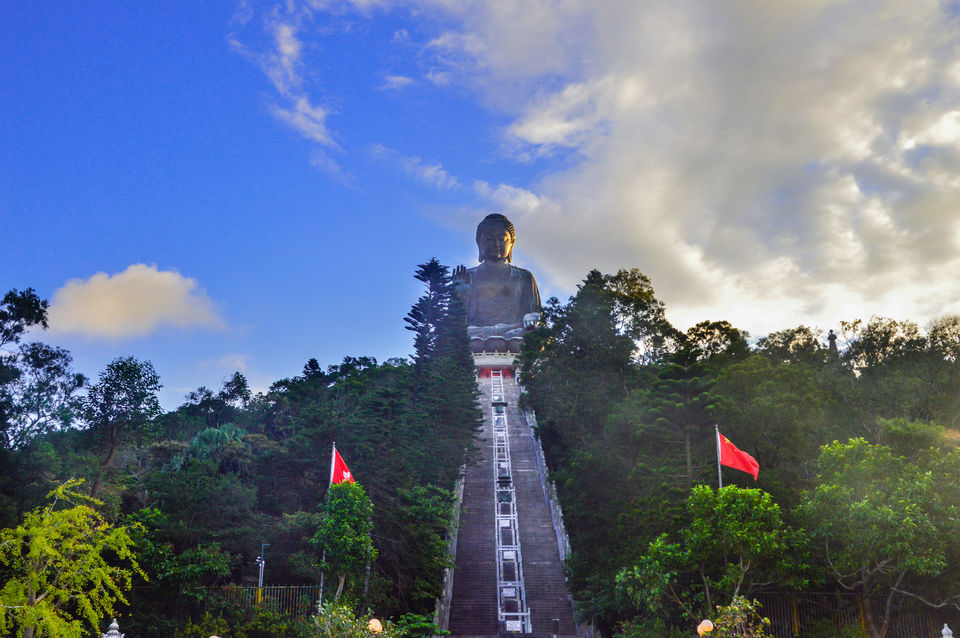 The cable car was closed and we had to take the bus ride back to Tung Chung. It was a long wait for the last bus and there were just a handful of people around. The bus ride too was adventurous as the driver was driving really fast along the curves. After reaching Tung Chung we were headed to Tsim Sha Tsui for our dinner.
Tsim Sha Tsui as I said earlier is an shopping and nightlife hub, there were plenty of options for food and shopping as well. We were finally able to see the nightlife of Hong Kong. We had dinner and decided to call it a day by going back to our hotel.
The Taxi drivers in Hong Kong reminded us of Mumbai, they were refusing everyone even the locals who were cursing them. After some time we finally got someone who was ready to take us back to our hotel. It was a really tiring day and finally we had got a chance to have a good night's sleep.
We were headed to Macau, the Las Vegas of the eastern part of the world. It was decided that we would be going by a ferry. The ferry wasn't anything like we thought about. It was a high speed ferry carrying a lot of passengers. It took us around an hour to get to Macau.
It was hot and humid day in Macau which again reminded me of Mumbai. We took a round trip hop off and on bus that would drop us on a particular location from a list of few places and we can get back on the next bus after we are done with our sight seeing and then march towards next location. Also Casino buses have their own pick up and drop facilities till the ferry port.
We chose to visit the Ruins of St. Paul's which is the remains of a 17th-century church complex. The walk towards the ruins was through lanes which had various eateries and other shops like a marketplace. Also saw some colourful and aesthetic buildings on the way.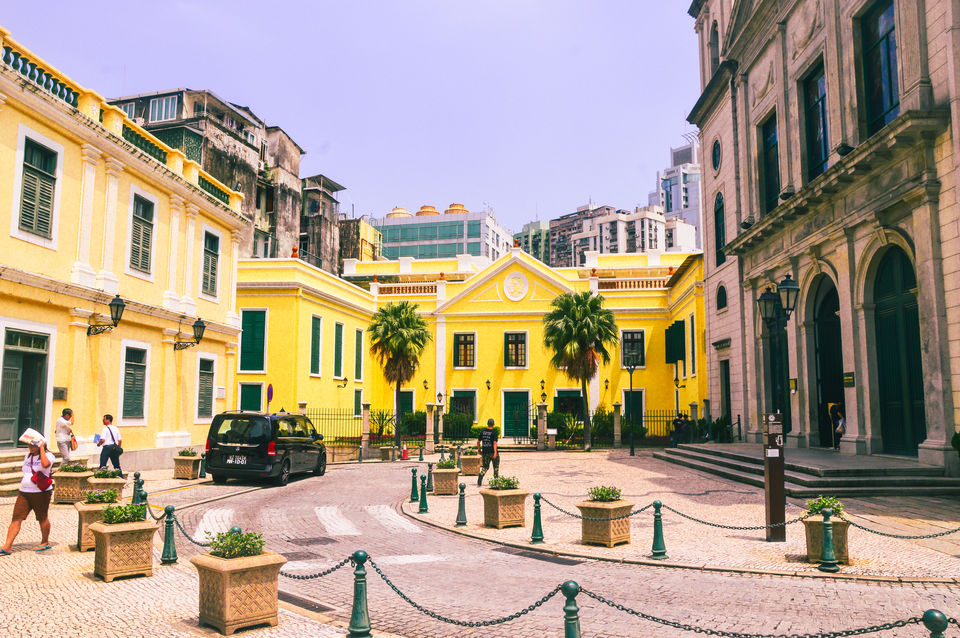 The humidity took a toll on us, we had to frequently drink water to prevent dehydration. There is only a facade that stands today along with the stairs. It is one of the iconic landmarks in Macau and a popular photo stop. There is also a museum in the complex.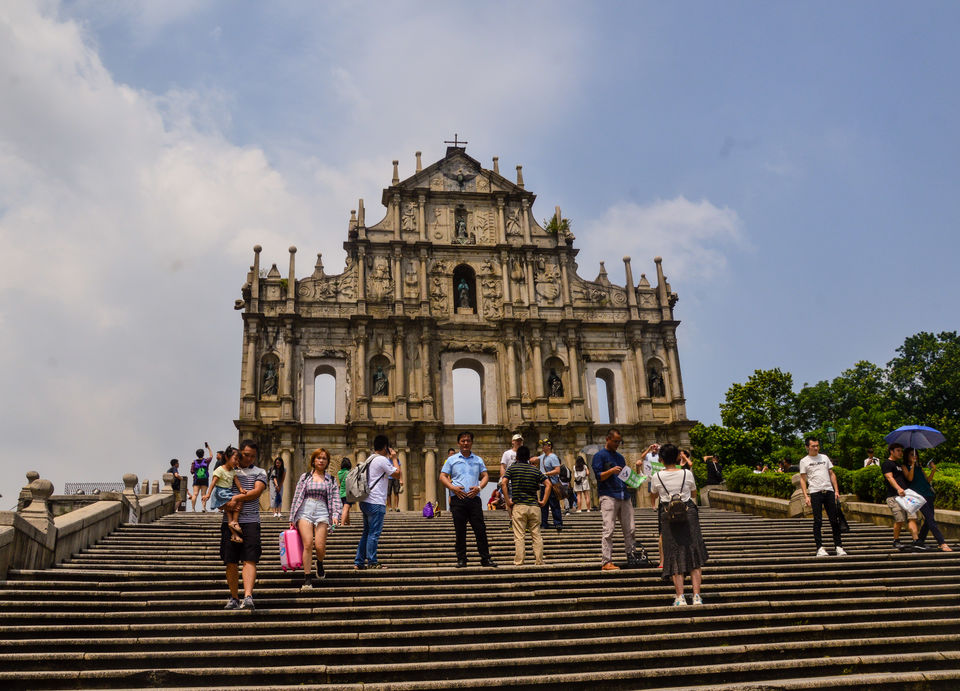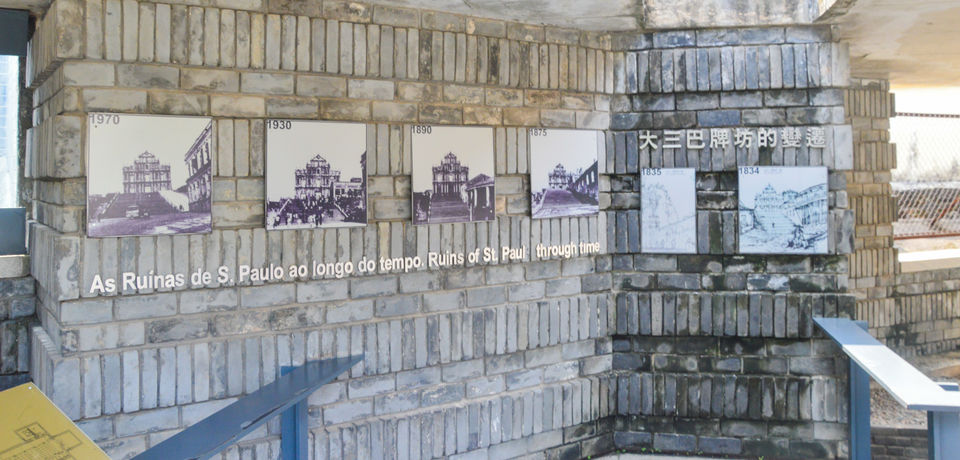 We had skipped other popular tourist attractions like Macau tower since we were too tired due to humidity and also we had witnessed similar attractions before. We hopped on to the bus and had enjoyed the ride while looking at the magnificent buildings around. The buildings especially the casino buildings are a visual treat with their unique architecture.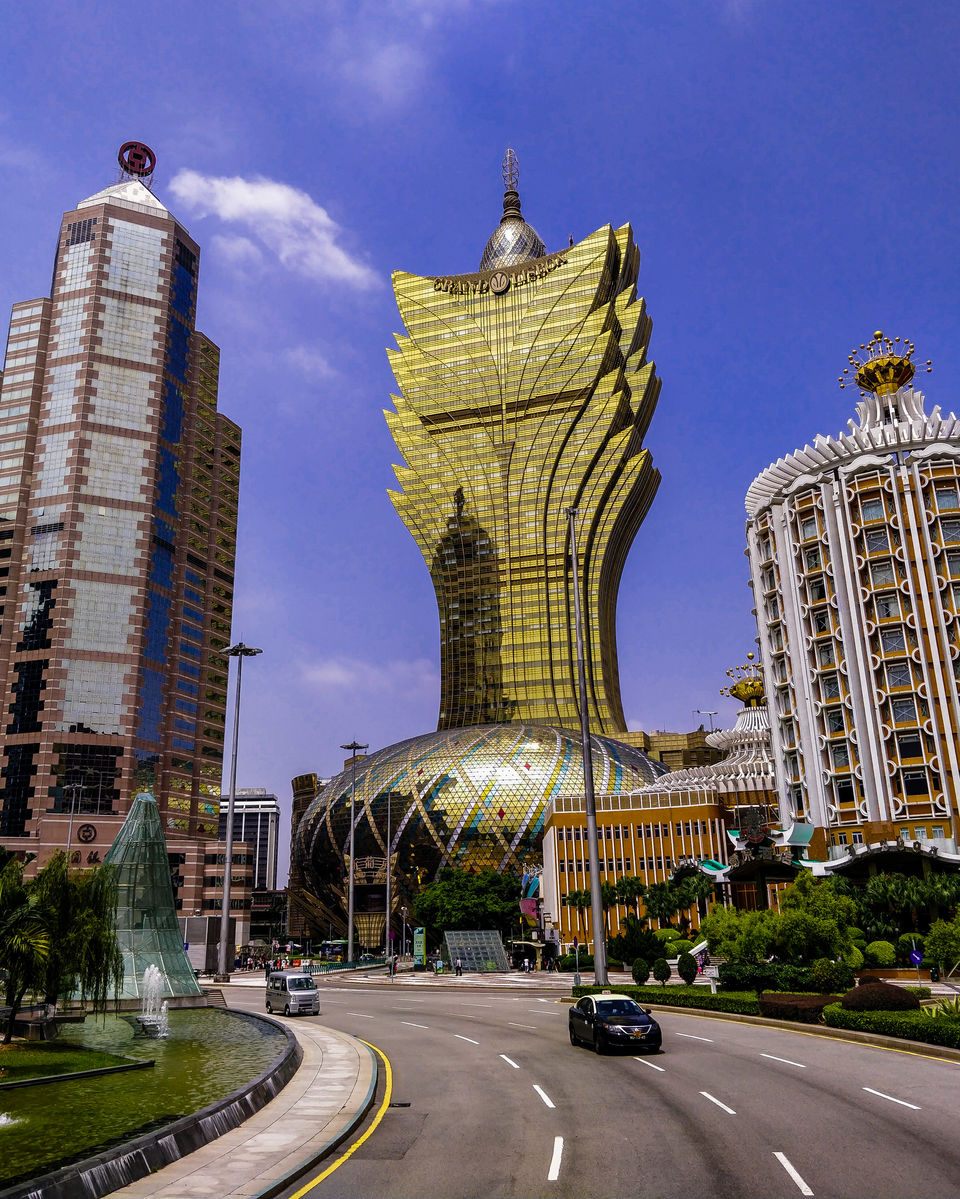 We had visited and spent some time at the Venetian. It needs no introduction as it's a famous complex with casinos and entertainment complex with shopping facilities. It also has the San Luca canal with gondola rides. The complex was very scenic with an artificial sky alongside the canal. We wished to spend more time there but we had a ferry to catch and go back to our hotel in Kowloon.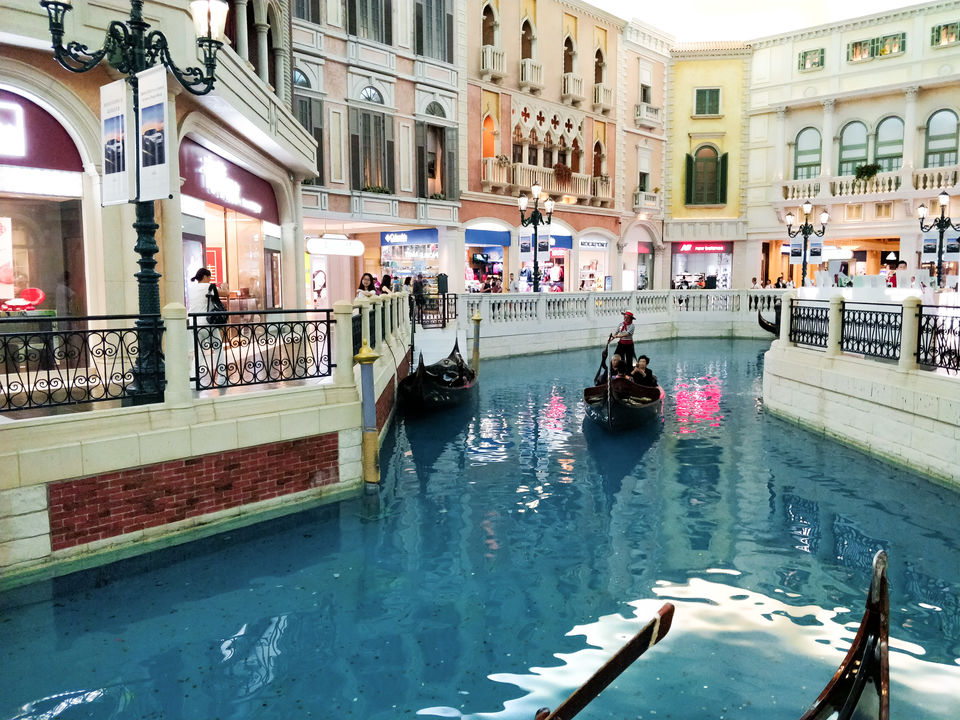 While returning back there were constant announcements of bad weather while we were seated in the ferry. It had caused a delay but we had safely reached back to Kowloon. Upon reaching back we had decided to go for some street shopping. We had dinner and went to the market in Mong kok for some shopping.
The return back to our hotel was an harrowing experience. It was really late and not a single Taxi driver was ready to come to Kowloon. We took the last MTR train to Tsim Sha Tsui which was the nearest place to our Hotel. It was midnight and the streets were deserted and not a single Taxi driver was ready to come with us. It was an helpless situation and I wasn't able to book an Uber either due to technical problem. Finally a Taxi driver agreed to take us but he asked for $200 which was ridiculously high. The normal fare should have been somewhere around $40 but we had no option as there was no alternative.
There were announcements all around regarding the Typhoon Mangkhut which was about to hit next day. We were extremely lucky as this was our last day in Hong Kong as per our plans and ticket bookings. There were some places left to visit in Hong Kong but we decided on Victoria Peak only as we had to catch a flight to Shanghai on the same evening.
The Victoria Peak was quite easily accesible, we had to take an MTR train upto Central station and then walk upto the tram station. It was a short walk and we had reached the tram terminus to catch a tram which was going to take us to the top.
The Peak tram is the most popular way to reach the top of Victoria Peak. It's an ride in an Victorian era tram which would take to the top at a good speed. We had a long waiting time, more than a hour as there were lots of tourists. The wait was worth it.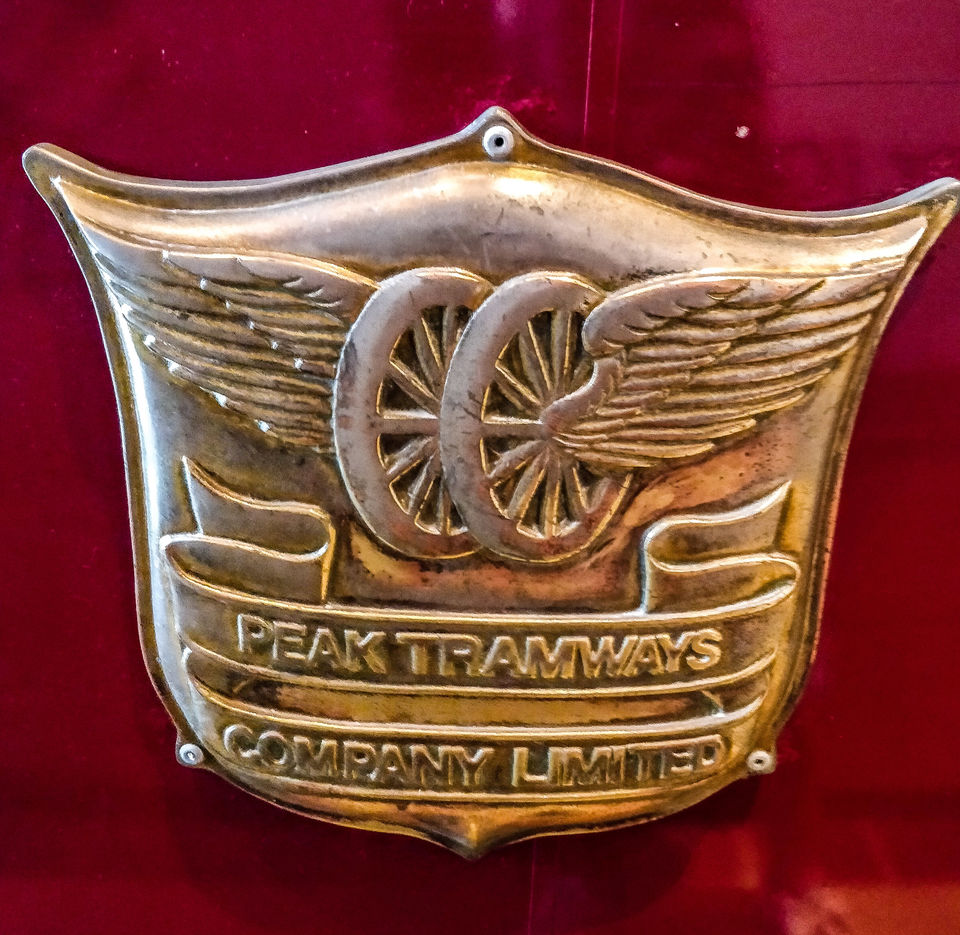 The tram took us to the Peak tower which was an entertainment hub. It had restaurants, shops and had other entertainment options as well. We bought a ticket that included the observation gallery at the top known as Sky Terrace 428. It gave a magnificent view of the Hong Kong city. We could see the tall skyscrapers all around and the Victoria Harbour from the top which is the highest point in Hong Kong. There are more options as well if you take Peak Circle Walk, there are vantage points like Lugard road lookout and Lions point view pavilion.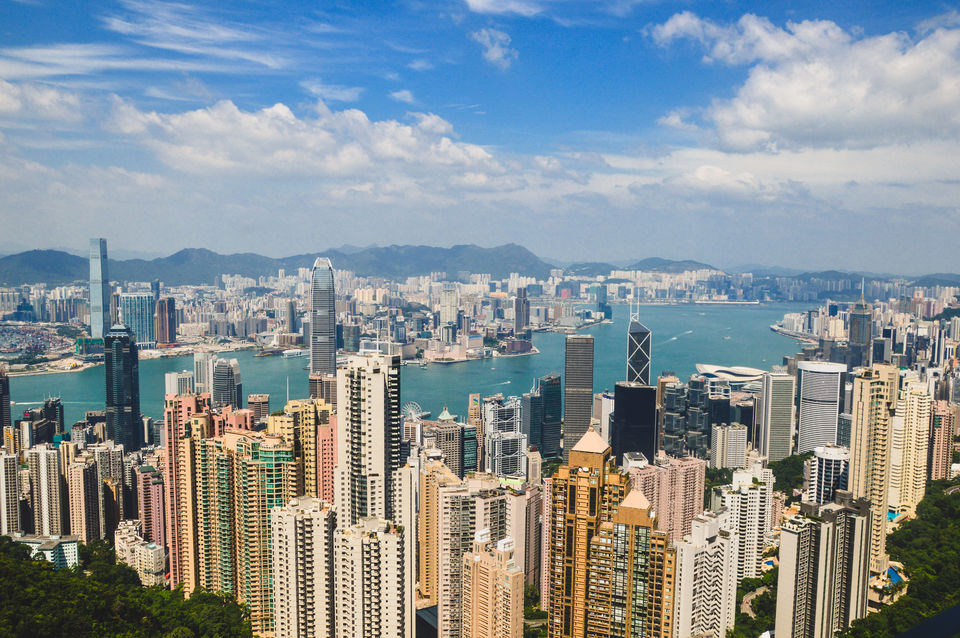 This was the end of sightseeing in Hong Kong for us. We had a flight to catch hence returned back to our hotel and from there headed for the airport. There was too much crowd on the Airport and it was some hassle to generate our boarding passes.
The Typhoon Mangkhut was on it's way and it was evident by the disturbances that we had experienced on the flight. I have never experienced flight crew members being so serious, perhaps they were tensed about what is going to come. The typhoon had hit the next day and we were in Shanghai. Later on we were disturbed to see the images of Hong Kong which was ravaged by the typhoon. It was sheer luck that our plan came out right and we had left at the last moment. A delay of a single day would have meant us being stuck in Hong Kong for a couple of weeks and the rest of the China trip would have been cancelled.
My next article would be about the Mainland China part of the trip. Thanks for reading and stay tuned.