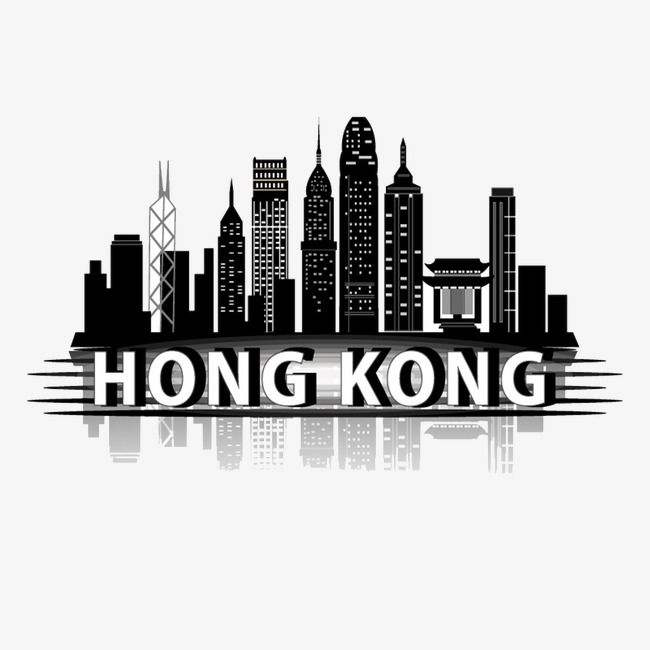 To get a break from our busy lives, myself & my husband started to hunt for a destination where we can go & explore the country for a week or so. After going through several options of amazing places that we could go to, we finally chose to visit Hong Kong in September 2018. This is the place with a mixture of Chinese & British culture, a perfect blend of urbanization, vibrant and this is how I can describe this city. Hong Kong has lot to offer from sparkling skyline to tranquil gardens, bustling streets to serene shrines, glittering harbor to beautiful hiking trails. You can never get bored being here.
There were many factors that we ended up choosing this city and few important ones are listed below.
1. Hong Kong has a visa-free entry policy for a period of 14 days for Indian Nationals & many other countries too. All you have to do is fill in a pre-arrival registration, submit it online, which should have the details exactly as your passport and carry the printout of it while travelling to Hong Kong.
2. Hong Kong is small enough to be covered in a week. Given the cost of travel involved and only 14 day visa-free access, one week sounded perfect. Also language is not a problem. The main language is Cantonese, the residents can understand and talk in English too.
3. India has good connectivity to Hong Kong in terms of air travel. I chose to fly with Singapore Airlines where round trip costed me less than 60k for 2 people.
After deciding upon the destination for seven days, I had another major task – Planning. It was more important than ever that I plan my itinerary given the short time I would have in the place. So after researching about the place, I made a basic plan that would allow us to get a glimpse into the life of all three islands of Hong Kong, with a day in Macau in between too.
Before I start sharing my itinerary, I would like to share few important tips to note before you visit Hong Kong, they are mentioned below.
1. Download mobile apps like -
MTR Mobile : This app has all the information about MTR, metro transportation in Hong Kong. This has information on each exits of the all stations, suggested routes to catch trains and many more.
Open Rice : This app can be used to find out the nearby restaurants for the cuisine of your choice. A most used app in HK I can say !!

2. Carry as much as cash you can and also some credit cards too. The conversion of Hong Kong Dollar (HKD) is - 1HKD = 8INR. This looks like a small value. But trust me, nothing is cheap in HK. This is gonna be an expensive city. So, its better to carry some extra cash or credit card always with you.
3. Time and discipline are very much observed in this place.
Let's jump in to my story of this trip.
As always, I was excited for this destination too and the preparations were on full swing and we hear the news - A super Typhoon Mangkhut hitting Hong Kong on Sept 16th. This was just a week before my travel and this typhoon made lot of noise in Hong Kong. Luckily, people were well prepared for this & nothing major devastation happened there. This made me to check weather updates every now & then to confirm whether I could travel or not. Things were back to normal within 2-3 days.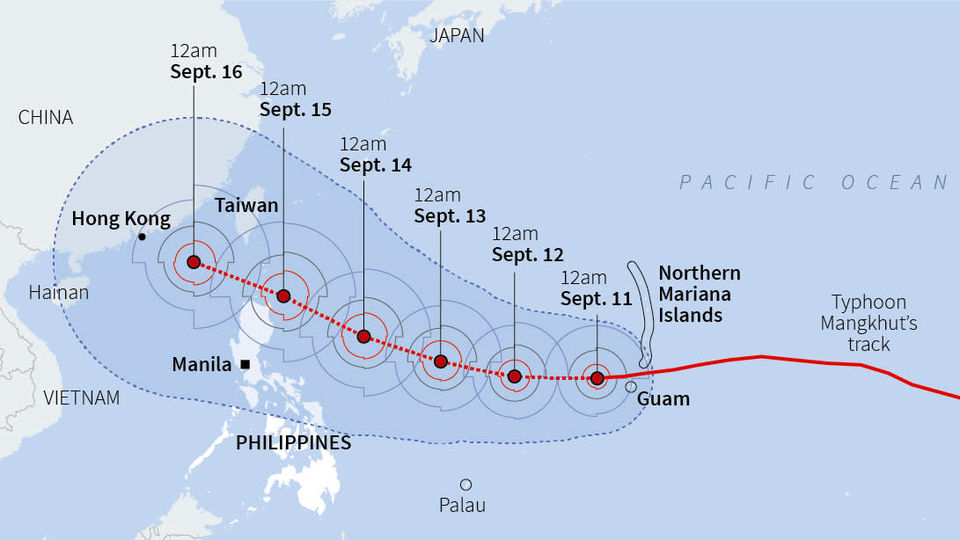 We started our journey from Pune to Mumbai first by cab on a Friday afternoon. Due to traffic in Mumbai we took almost 4.5 hours to reach Mumbai International airport. Within no time, the check in counters were open for Singapore Airlines and we were among few members who did early checkin. But the checkin process was not a cake walk for us due to a mistake in my Pre-Arrival Registration (PAR) form. Place of birth had only city name in the form whereas in passport it displays with state name and that was missing in my form. Seeing this, checkin counter guy told I cannot board. That was really shocking for myself & my husband too. We asked him to consult his seniors and nobody couldn't help us on this. There was only one option that I had to apply for a fresh PAR form on the spot & try my luck. With the help of my smart phone, I opened the website to fill out the form, this time I did it with double care just not to miss anything. Once that is submitted online, a PDF should be downloaded and I did not get any PDF even after trying multiple times. Ahh, we were at the peak of helplessness, time is ticking and we were still at checkin counters. Then one guy from airport staff came to help us. He again applied from his mobile and the PDF was generated successfully. He also helped us to get a print out of the letter from their back office and yes, we checked in finally & I was allowed to board the flight too. This is how my crazy journey started.
By then we had lost almost an hour and above and we rushed to immigration hall. Luckily it was not much crowded & we could clear within 20 mins. Now I had a relief in my breath. We were left with 1 hour for our flight to start. We had some light snacks there and reached near boarding gate seeing our aircraft. It was Singapore Airlines A330 aircraft to Singapore first & then to Hong Kong with a layover of 1hr 50mins. This was our first time with this airlines and I was very excited about this.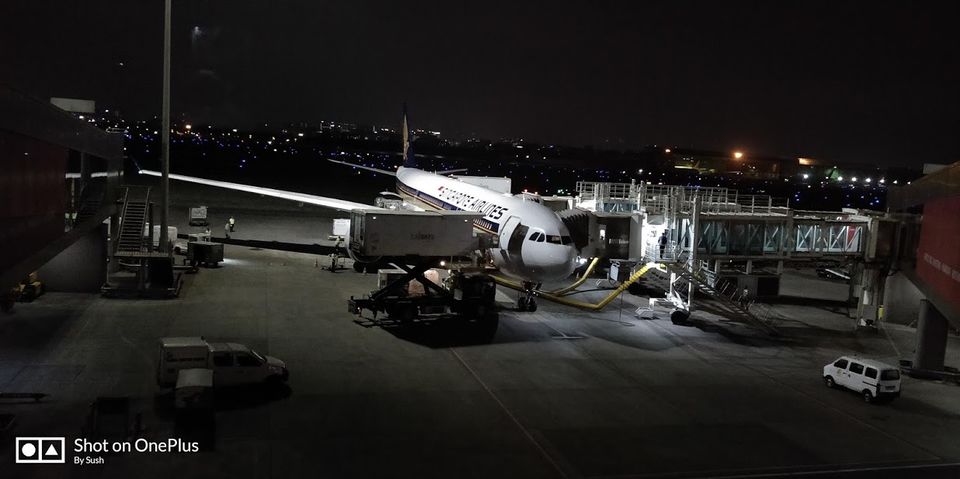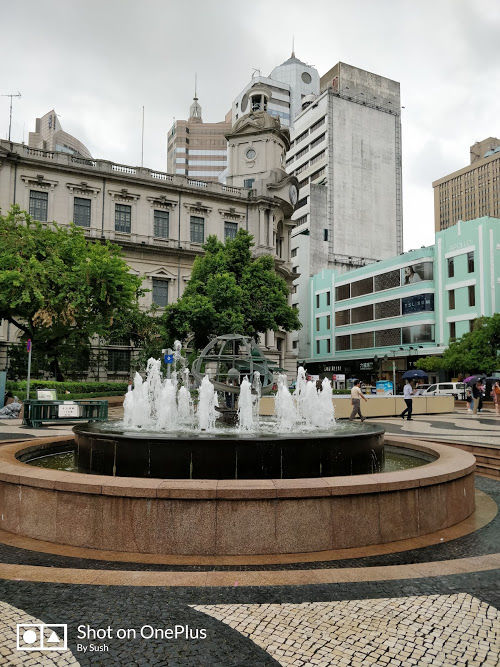 Major attractions are just big hotels and their casinos. That's it!!

Do not ever forget to carry Pre Arrival Registration Form whenever you go out of Hong Kong.