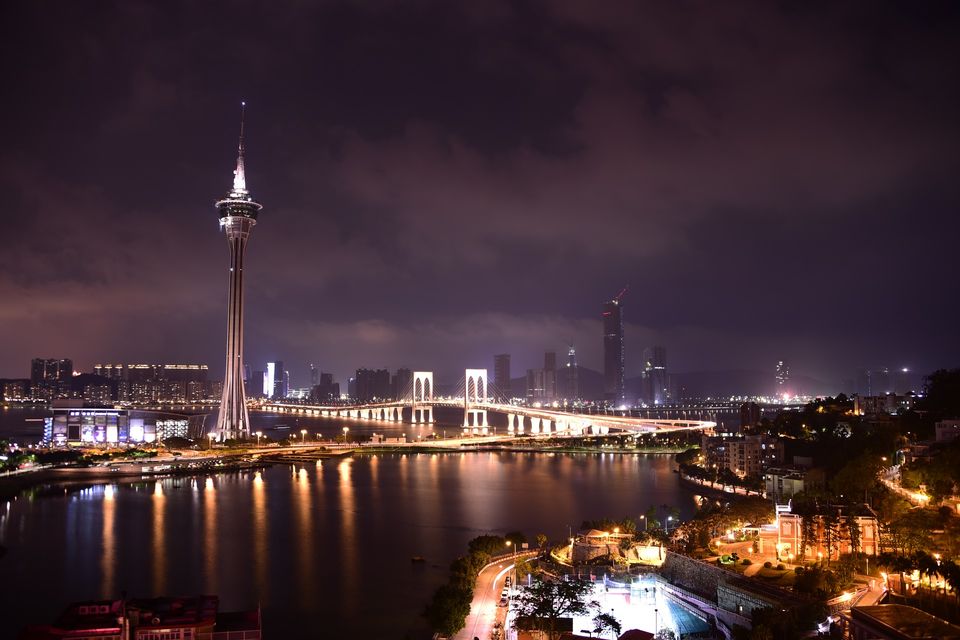 Ever since I heard and watched this video on my Instagram feed -
https://www.youtube.com/watch?v=LHgwJoQrNtw
Known as the Vegas of the East, Macao has held the title of the biggest gaming destination of the world for over a decade. And yet, this tiny special administrative region (SAR) of China, consisting of a peninsula and two islands, has so much more to offer. For one thing, having been a Portuguese colony for more than four hundred years, its architecture and its food has taken on a distinctively Portuguese flair. So if you're thinking of visiting Macao, here are a few things to know: Macao has a unique history Macao was leased by China to the Portuguese in 1557, and was officially returned to Chinese sovereignty in 1999. As a result, it's a melting pot of the two cultures, which have become interlaced over time. Take the ruins of St Paul's for example. It's one of the most iconic Jesuit landmarks in Macao and right next door is Na Tcha Temple, a Chinese shrine dedicated to the worship of a Taoist deity.
Twitter: https://twitter.com/MetroUK | Facebook: https://www.facebook.com/MetroUK/
The architecture is incredible
In some areas of Macao, you could be fooled into think you're in Lisbon – the architectural style is very Portuguese with lots of painted tiles used as decor. The pedestrian route from Monte Fort down to Senado Square, the historic heart of Macao, is filled with these colonial buildings. And yet, in the side streets, you will spot shrines to Chinese deities and even the odd tiny temple. Rivalling Las Vegas are the lavish new hotels on the Cotai strip, where no expense is spared. Wynn Palace has SkyCab, its own cable car service, which takes you from the street level to the entrance. The Parisian has a 2:1 scale model of the Eiffel Tower. You can ride gondolas inside The Venetian. And Studio City has a hole in the middle, shaped like the number eight, which is home to a ferris wheel.
Twitter: https://twitter.com/MetroUK | Facebook: https://www.facebook.com/MetroUK/
There is amazing food
Macao doesn't have much agricultural land so most of its food is imported – this means you'll be able to find just about every kind of food under the sun. The main offerings are Portuguese or Cantonese, ranging from street food to destination restaurants. If you're going fine dining, book the lunch service as there are some very good value deals to be had. You have to try the egg tarts of course – the local version of Pasteis de Nata – and pick up some hand-made almond cookies to take home.
Twitter: https://twitter.com/MetroUK | Facebook: https://www.facebook.com/MetroUK/
There's plenty for art and museum lovers
The main Museum of Macao is at Monte Forte while the five Taipa Houses, formerly homes to Portuguese settlers, are now boutique art galleries and museums. It's worth hotel hopping too. You can take a free art tour at the newly opened MGM Cotai, which has a huge contemporary art collection in its atrium and carpets from imperial palaces in its lobbies. At casino tycoon Stanley Ho's Grand Lisboa Hotel, carved jade, gold and ivory – some worth millions – are displayed in the lobby for everyone to see.
Twitter: https://twitter.com/MetroUK | Facebook: https://www.facebook.com/MetroUK/

It's easy to escape city life
Don't worry, even though the casinos are open 24/7, it's not all fast-living in Macao. You'll find bijoux gardens nestled in residential areas while villages on Taipa and Coloane islands tend to be quieter. There are two zoos in Macau, which are both free. At Seac Pai Van Park, you can also see the giant pandas. Tickets are just MOP10 (87p) and a couple of hours with these silly animals will make you forget your troubles. Of course, you could always book in for a spa treatment – the hotels in Macao offer everything from traditional massages to sound therapy. At Mandarin Oriental for example, the massages are tailored according to your current state of mind and body temperature, with the chosen therapy and aromatherapy oil all dependant on the initial consultation.
Read more: https://metro.co.uk/2018/04/17/china-with-a-portuguese-flair-why-its-time-you-visited-macao-7467043/?ito=cbshare
Twitter: https://twitter.com/MetroUK | Facebook: https://www.facebook.com/MetroUK/