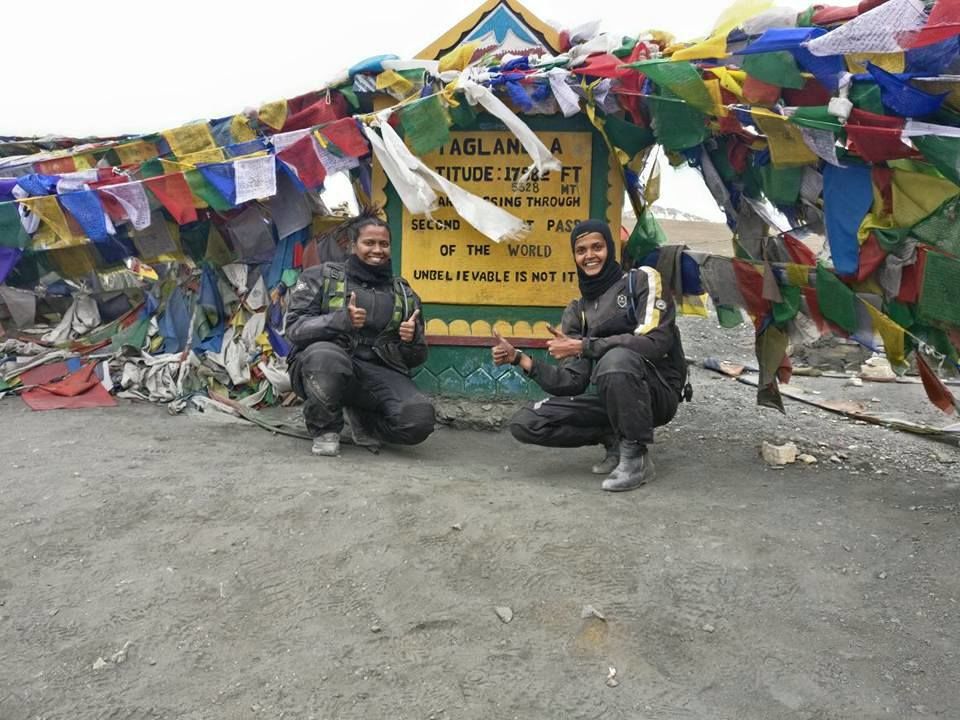 These two women have proven that determination and passion make you create history and break all records. With sheer will power, Amrutha Kashinath and Shubra Acharya have got their names registered in the Limca Book of Records for completing an unprecedented bike ride to Leh.
Breaking all stereotypes, Amrutha and Shubra kick-started their journey from Kanyakumari and reached Leh in just 129 hours. It is the fastest South-North tour done by women on a motorcycle.
Amrutha revealed that the idea of breaking a record never strike their mind and they had no plans to complete the journey in limited time frame. But later, they decided to challenge themselves and emerged victorious. However, they had to complete several training sessions together to be able to manage the challenging journey.
While many women across India and around the world have been taking solo trips yet safety remains a concern in the male-dominated society. This is one stereotype that these two women intend to break with their tough expeditions. Amrutha said they wanted to break stereotypes that women can't travel on their own and always need a male companion for safety reasons.

No wonder, completing this long distance in five days is not a cake walk and the two women stated that short resting time between riding was the toughest part of their journey. Talking about the most dangerous riding region, they recollected their experience of passing through the Tanglangla Pass in Ladakh, prone to rain and snowstorms.
This is not the first time that the two young ladies took a tour together as they have been on such long journeys together multiple times in the past seven years.
Both bikers have been on various expeditions covering over two lakh kilometers across the length and breadth of the country. They have been to Bhutan and Sri Lanka, and Mongolia is the next destination on their card.
With their challenging yet inspiring journey, these two bike riders are now encouraging other women to make their way. What are you waiting for? Awaken the adventure in you, kick-start your bike and taste the sun in the open sky, explore the hills, beaches and plains. Let the vegabond inside you feel the fresh air, go vroom!

If your love for travel has taken you on exciting expedition then share your experience with Tripoto community here.