Women have often inspired other women to travel. And when these women do something that usually falls within the domain of men, it is very praise-worthy.
Here are four of the best female motorbikers in India, who have gone out of their way in rather dangerous conditions, to show us that gender is no barrier to pursuing your dreams. These are regular women, who have done extraordinarily well in their field and outshone men to be our travel inspiration. These women are our real heroes!
Deepa Malik
Some people might think that disability restricts people in their lives, but Deepa Malik is a paralympian who has defied all barriers.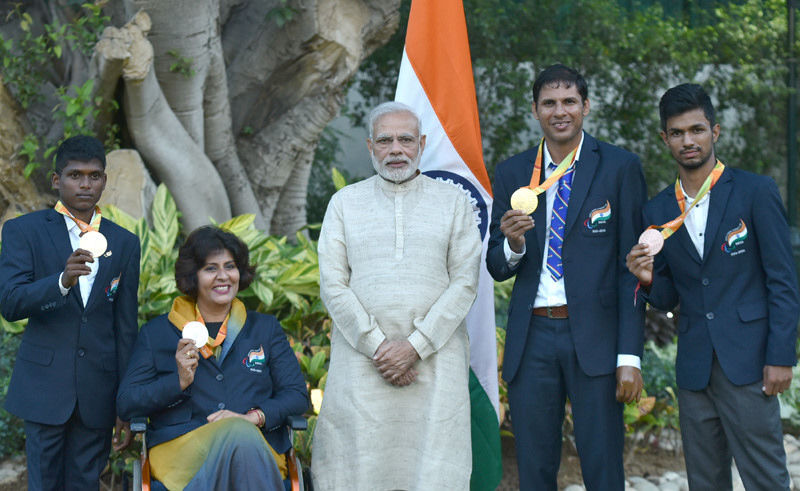 Deepa Malik has been a part of the Raid De Himalaya (the world's highest altitude motorsports rally), where she rode her bike through tough terrains and difficult weather conditions! The Raid De Himalaya took her on a trip across the northern interiors of the country, and we can only imagine the amazing experiences she would have had. Malik is also a part of the Himalayan Motorsports Association. She has also swam in the Yamuna river against the current, drove a special bike for 3,000km to Leh and back, participated in the Rio Olympics in 2016, where she was the first woman in the Indian contingent to win a medal. She stays in New Delhi and has already started to train for the upcoming competitions!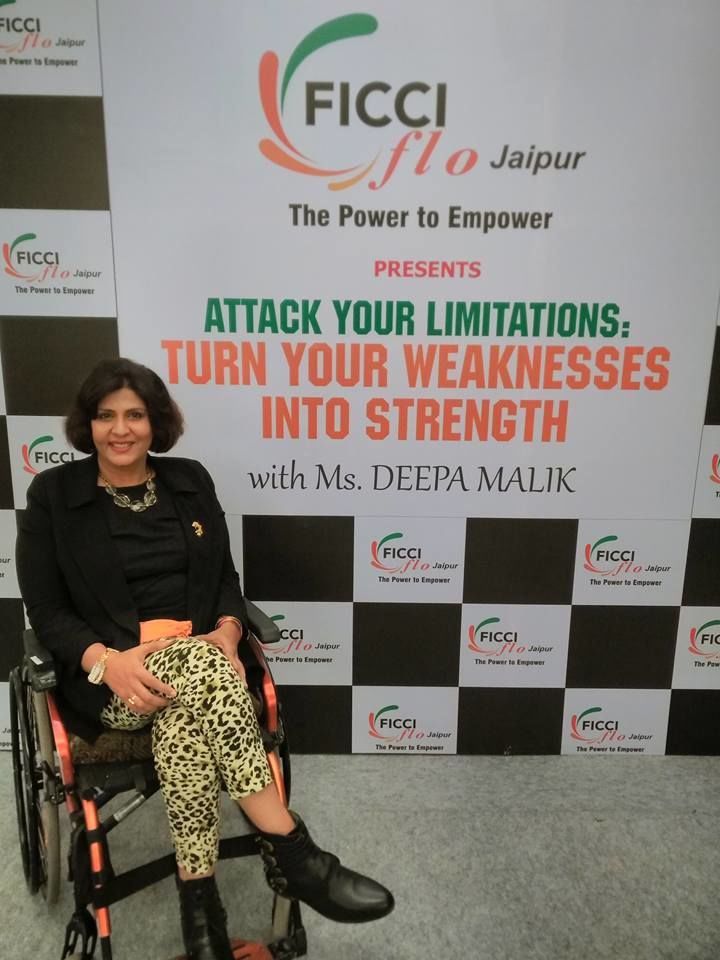 Malik's dreams make her travel far beyond any limits that are put on disabled people. She says that she likes to go for long drives and travel whenever she wants to relax. Cheers to her for being as strong as one can be and for inspiring other women to never give up no matter how difficult the conditions are.
Urvashi Patole
While people made assumptions that women can't do the things that men can, Urvashi Patole, a 28-year-old motorcyclist, was leading a group of 20 women to the Himalayan Odyssey.
She is a kickass biker who trains hard and travels more. She had the courage to take a journey across Nubra Valley in Ladakh, and establish a unique women's motorbiking group called Bikerni in Pune that takes women groups for bike trips across India.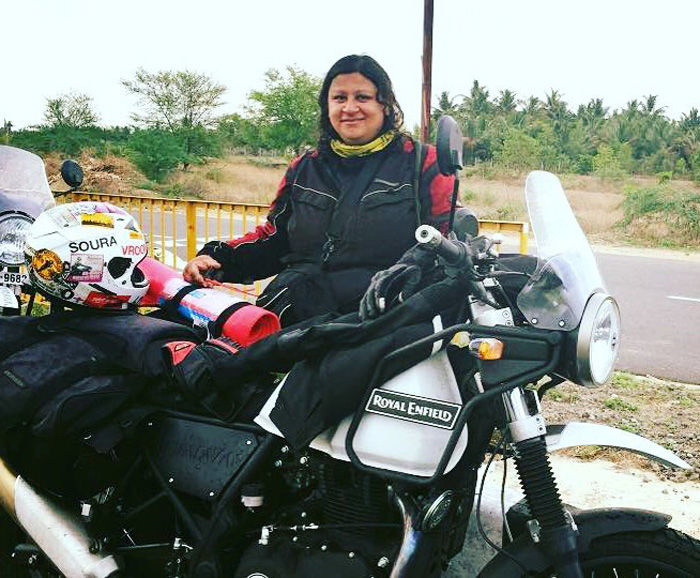 Patole has inspired women not just in India, but abroad as well and countries such as Canada and Nepal have approached her to open similar institutions there. She wants to inspire more women so they can pursue their dreams. Even though her travels are sometimes dangerous, she loves the countryside and will never stop biking no matter what.
Chithra Priya
Chithra Priya is famous for her ride from Kanyakumari to Leh in 158 hours, which is considered to be the fastest ride anybody has ever taken from one corner of the country to the other, but this is not the only thing that makes her awesome.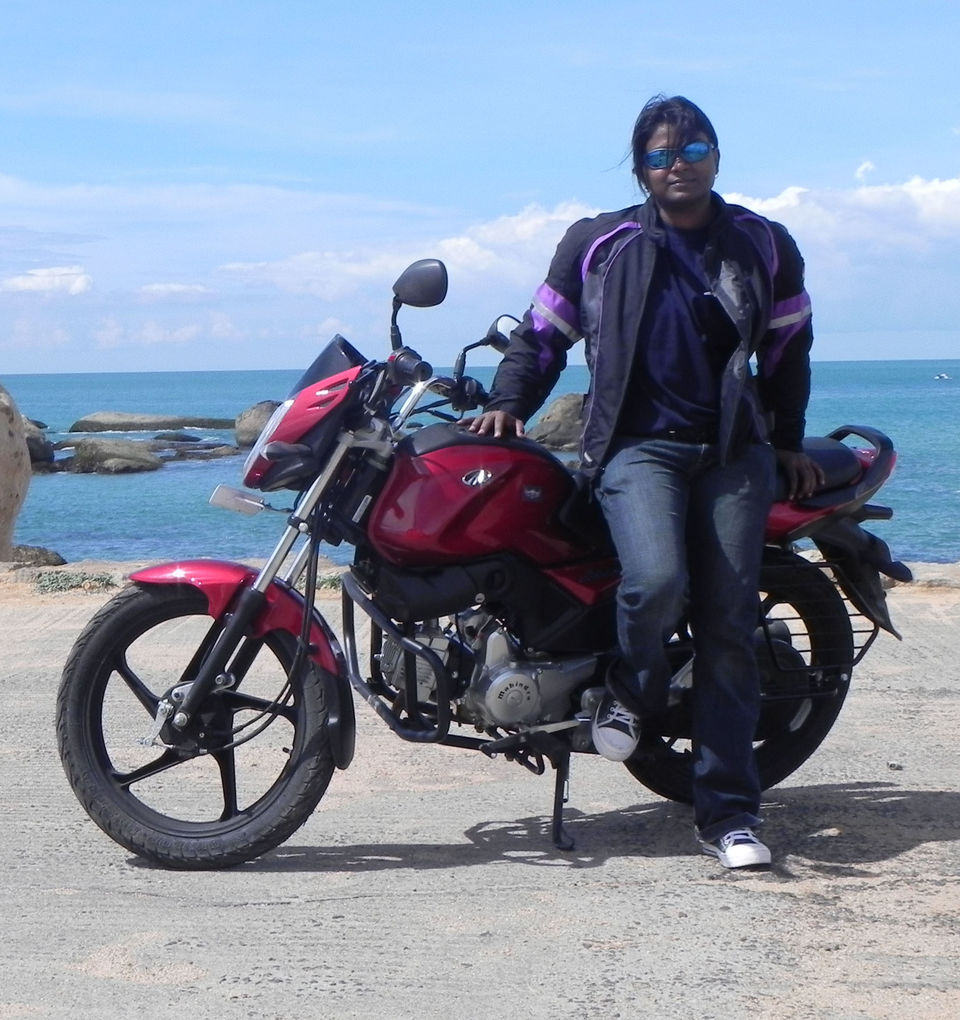 With the motorcycling group, Bikerni, she organised a 10-day tour across Maharashtra and Gujarat! She is the only female biker from Asia to have completed the Saddle Sore Race in India, covering a distance of 1,600km in 24 hours! She is a holder of three records in the Limca Book Of National Records in motorbiking. She stays in Chennai and trains regularly in and around Tamil Nadu.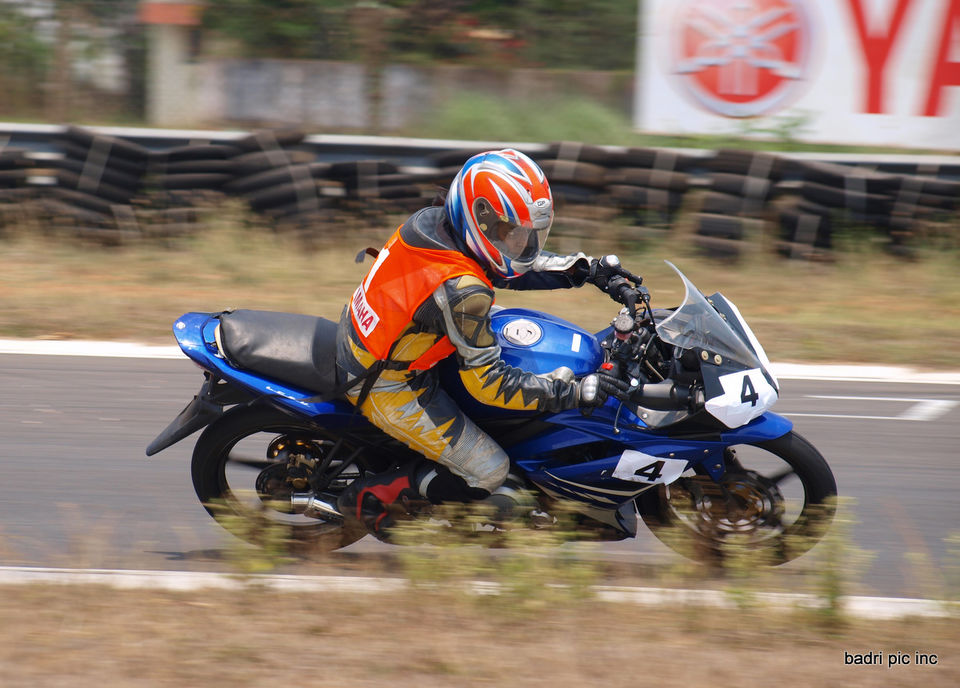 Other than being an avid traveller, Priya works towards a better environment at Greenpeace as a volunteer. That is the real spirit of a traveller who wanders, but also contributes towards the betterment of their surroundings. When she is asked about riding solo in India she says, "India is the safest country I have been in, and I have never felt anything to fear here and this acts as an example for other women travellers to travel around India with more confidence."
Shreya Sunder Iyer
When Shreya Sunder Iyer was asked about when and why she started biking, she replied that it was after college when a friend of hers bought a bike. She began to take long bike rides out of town and it helped her get lost in her dreams. Getting lost made her realise what she truly wanted to do. Which was to be a biker.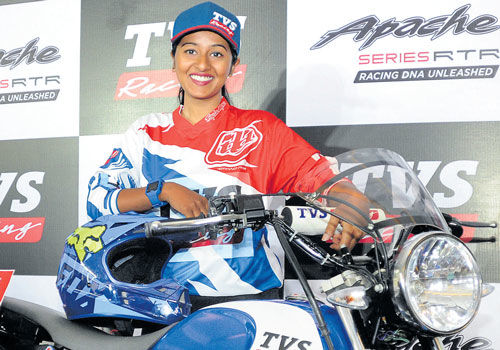 Iyer became the face of TVS and National Rallying in India at the age of 24. She travelled to places that were offbeat and unknown to others, and as the roads became familiar, she began climbing the ladder of success in this male-dominated sport. Iyer is the youngest person to be a part of the National Rallying Championship. She has trained religiously on the roads of our country, exploring all paved and unpaved routes that came on her way. You'll find her riding her super bike on Bengaluru roads!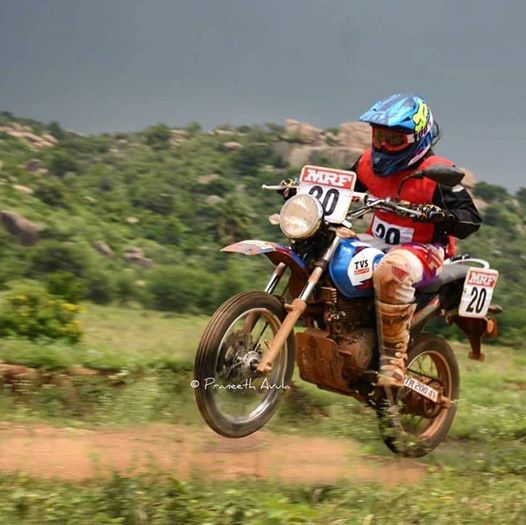 This fiery young girl is courageous, and she sends out a strong message for all the young girls in our country to work hard for their dreams. Her motto is just as daring as she is: Go hard or go home!
All these women have overcome challenges in their lives and emerged victorious. Despite the many problems they faced, they kept moving from one goal to another, stayed on the move and inspired us to chase our dreams. Their travel stories have depth and reason, their experiences on the road are far beyond what any textbook would teach us. May there be more women, bikers and others who become our travel inspiration.
Way to go!