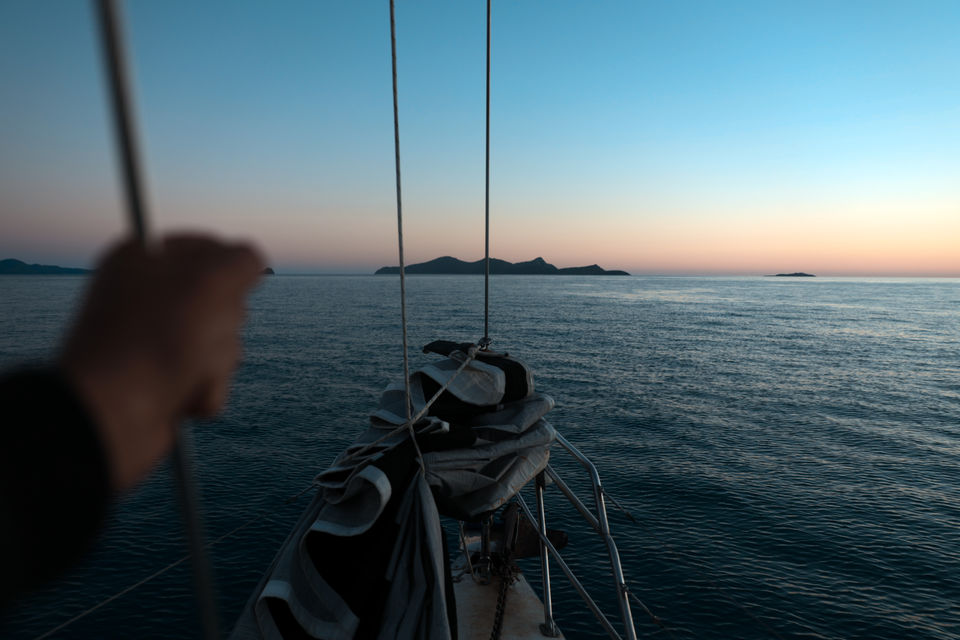 Before I get started with my Itinerary, I'll tell you about how this trip occurred. I run my photography-videography company in Delhi and furthermore work as a freelance resource for outsourced projects. While freelancing, I was given an opportunity to record a gathering of individuals travelling and exploring Sydney & Gold Coast. Needless to mention, it was an all-paid trip (for 6 days along with 45 days of Visa). Post completion of my work, I bid adieu to the group and began my solo travel. The idea was to backpack for next 24 days across the East coast and experience the super-scenic beauty of Australia like a local.
So, let the travel begin!
SYDNEY
· Begin with discovering the beauty of Opera House.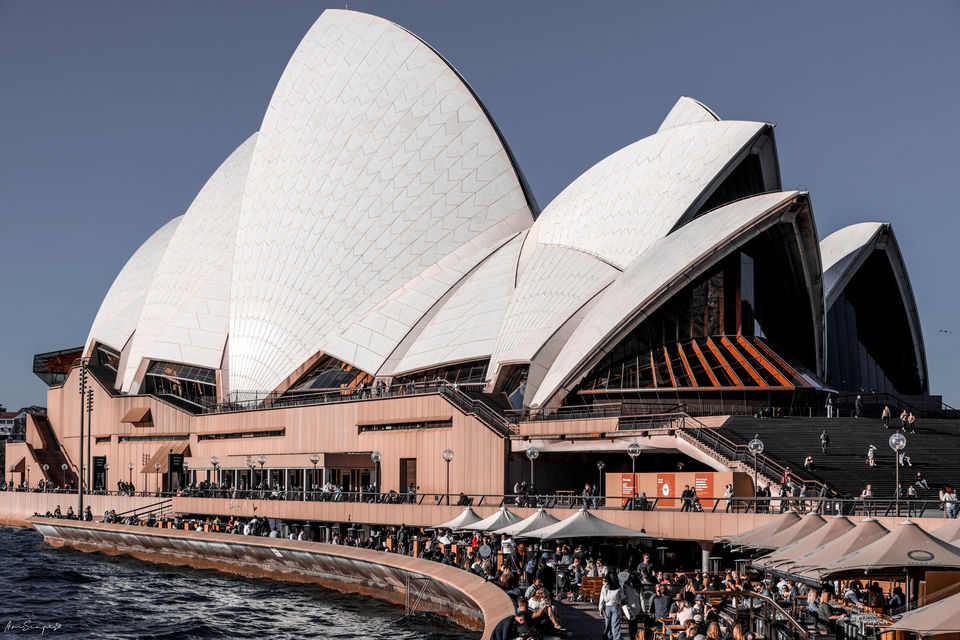 · Darling Harbour cruise - Set sail on the sparkling Sydney Harbour on lunch or dinner cruise. Eat, play and explore!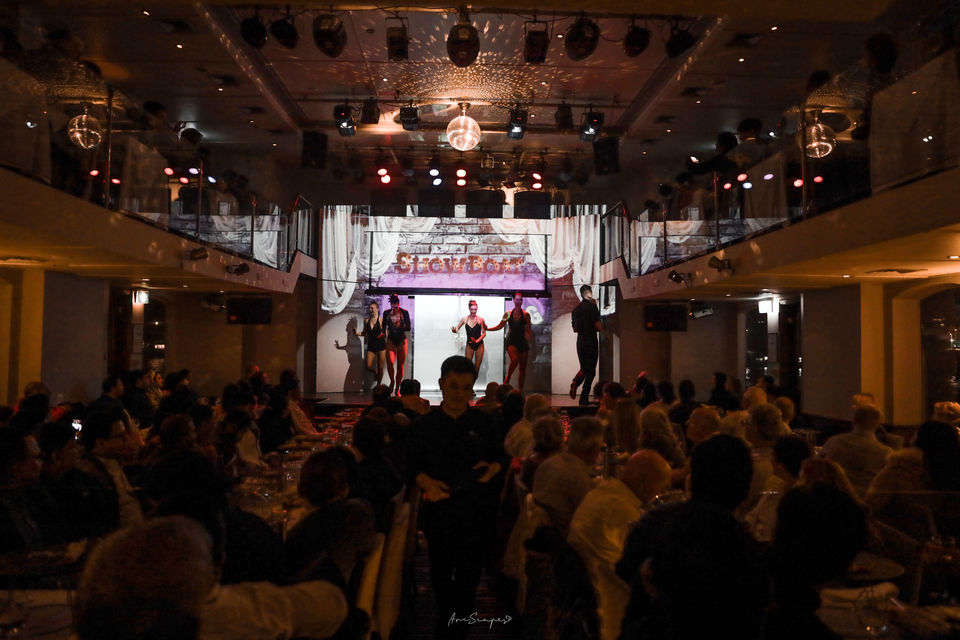 · Take a dip at Bondi beach. All in all, great food, great surf, great atmosphere, and one of Australia's most iconic localities.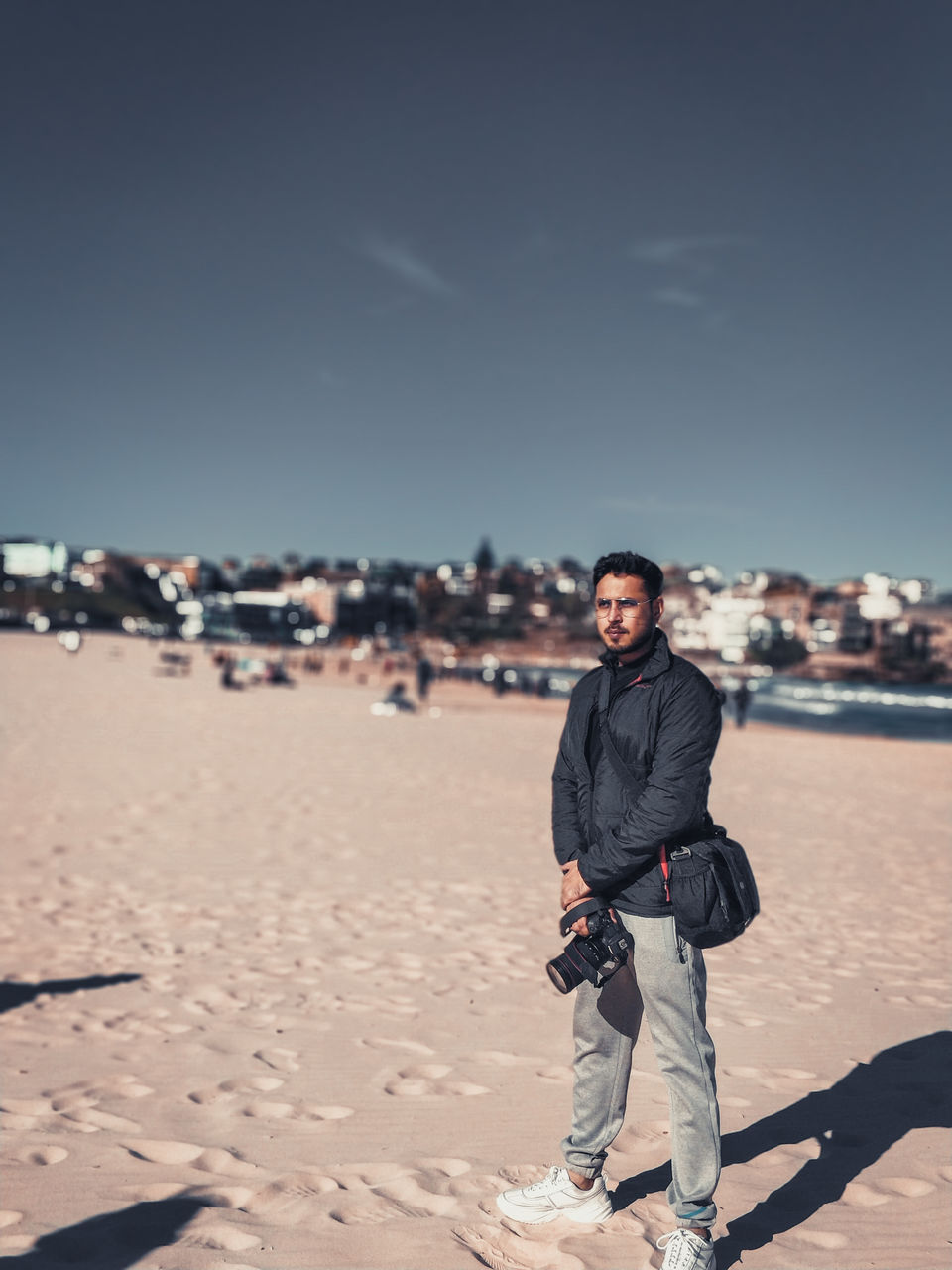 · Discover the Blue Mountains, a World Heritage region west of Sydney known for its stunning natural beauty.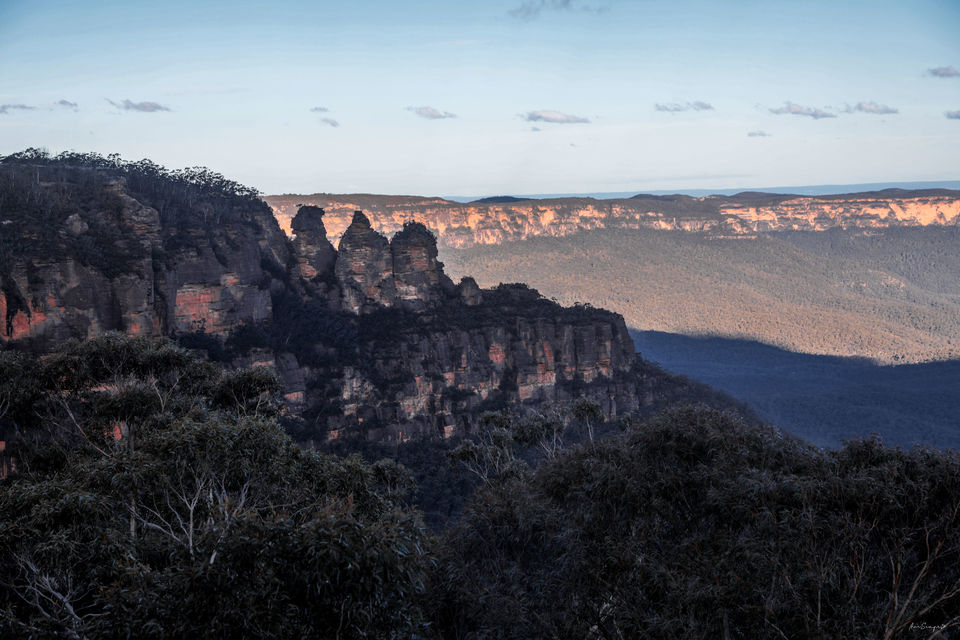 · Sydney Tower Eye takes you to the highest point above Sydney for breathtaking 360 degree views of the beautiful harbour city. It is the tallest free-standing structure and tallest observation tower in the Southern Hemisphere.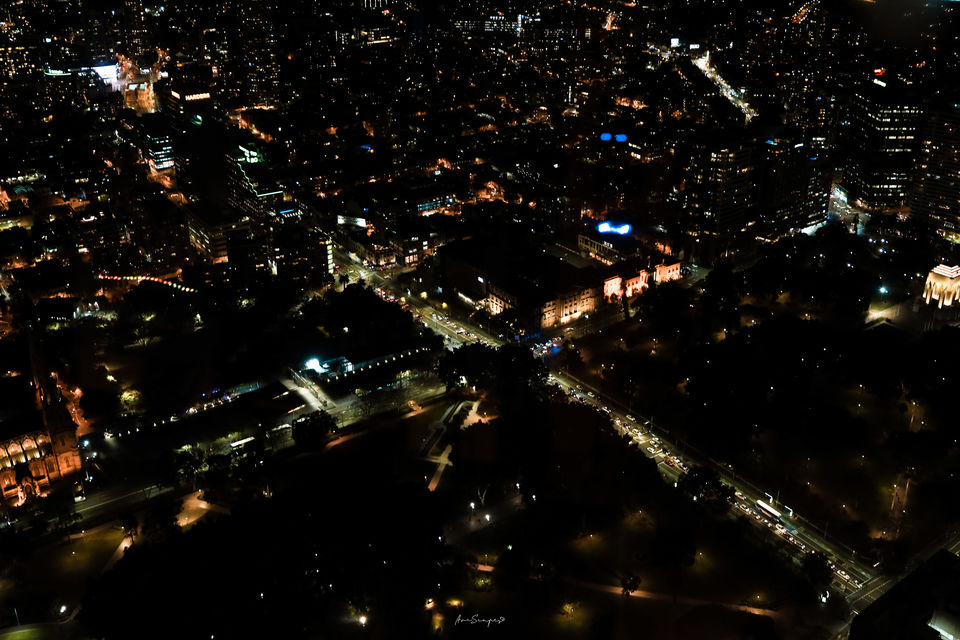 · Sydney cricket stadium is one of Australia's premier sporting and entertainment venues.
· Head out on Sydney Harbour - Take to the seas for the thrill of your life! Wake early to climb the bridge for breathtaking views across the harbour. You can sail it, walk around it, dine on it, photograph it, and swim in it.
· Sea life aquarium - Don't miss out on this one, a public aquarium that has the world's largest collection of Australian aquatic life.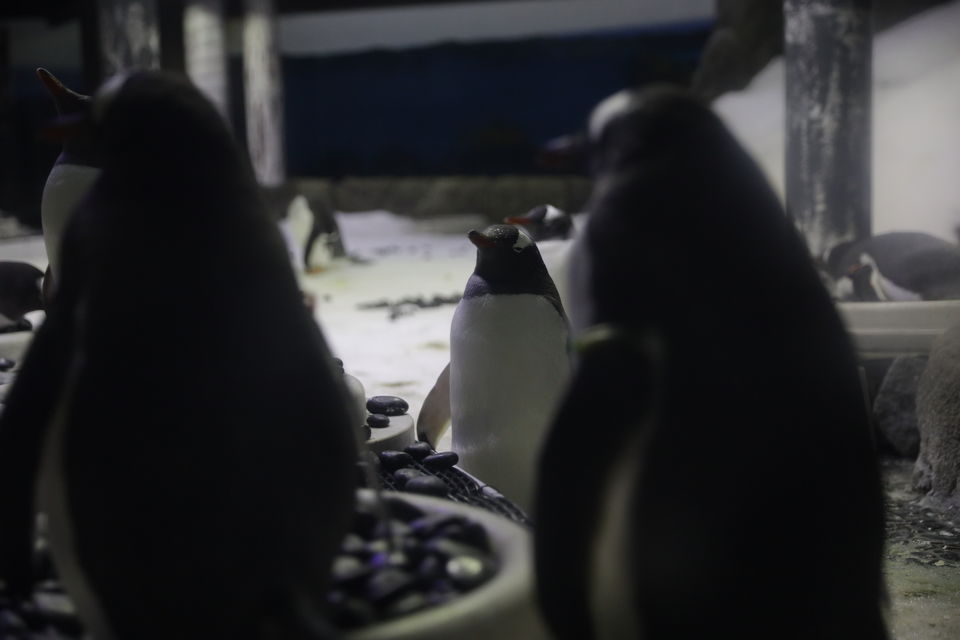 · Paddy's market open on Wednesdays, Thursdays, Fridays, Saturdays and Sundays from 10:00 am to 6:00 pm. This market has held a central place in Sydney's history for over 150 years. Sydney's biggest market, it offers a wide variety of stalls selling food, fashion, gifts and gadgets in a true market atmosphere.
· Take an exciting jet boat ride around Sydney Harbour.
How to reach from Sydney - By flight Travel time by flight - 80 minutes approx
Recommended Accommodation - By the beach (Hostel)
Fun Facts - Gold Coast have approximately 300 days of sunshine every year.
· Whale watching (One of the best experiences of this trip) - You'll be mesmerized by the natural beauty & wonder of these gentle giants of the sea.
· Imagine you're standing on a platform which is 270 meters above sea level, the sun shining all around you, fully immersed in the stunning views of golden sands, lush, tropical mountains and the Gold Coast's city scape at your feet. That's right; you're on top of the region's most iconic residential tower, enjoying the newest and most exhilarating adventure experience on the Gold Coast - SkyPoint Observation Deck.
· Craft market -There are numerous markets located on the Gold Coast showcasing local produce, art and crafts from the region.
· Surfer's Paradise beach - Legendary surfing spot with a sand beach, set against a city backdrop with entertainment & shops
· Pubs and bars - The pub scene on the Gold Coast has just taken off in recent years with a number of gastro pubs opening up in the area. There are also plenty of old favorites to choose from which have a good range of beer on tap.
· Movie World - Experience Hollywood on the Gold Coast in true star style at Warner Bros.
· Hickson Road reserve
A WORTHY STOP NOOSA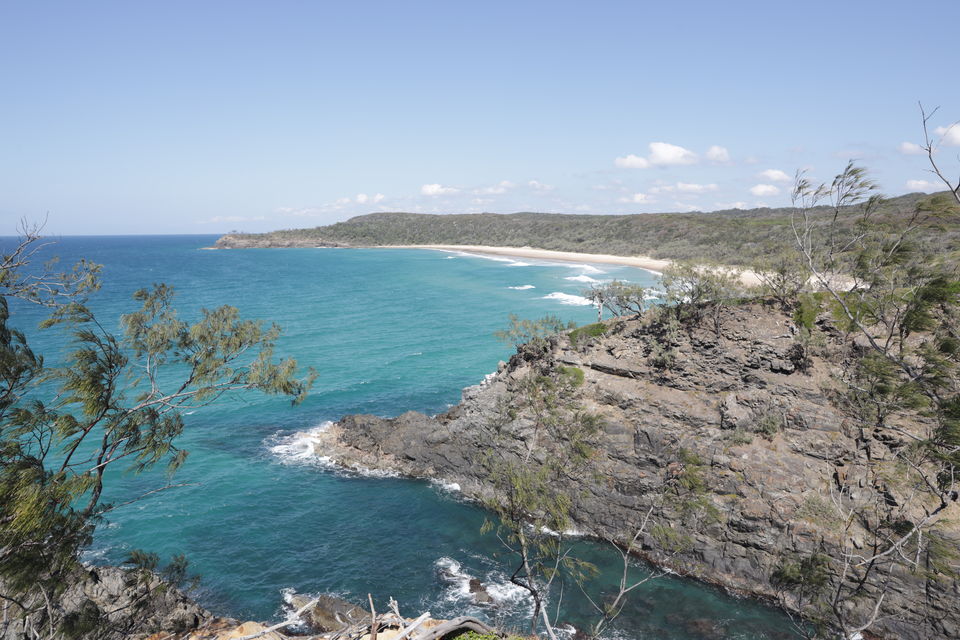 How to reach from Gold Coast - By bus or car Travel time by road - 2:30 hrs Recommended Accommodation - Nomads Noosa Backpackers
Fun Facts - Noosa is a world-famous surfing destination, known for its expansive beaches and colourful bays
· Noosa National Park - Koalas, echidnas, dolphins, whales and a whole heap of other Australian animals also call this place home and there's a good chance you'll see at least one of them if you venture here for a bit too.
· Hell gates - A hike up to the Hell Gates was a thrill. The sea is breathtaking and the bushwalking invigorating with so much to see, hear and smell. Don't miss it!
· Main beach
· Main Street - Hastings Street is the heart of Noosa Heads, loved for its wonderful mix of beachside luxury and laidback holiday vibes.

HERVEY BAY, THE WHALE WATCHING CAPITAL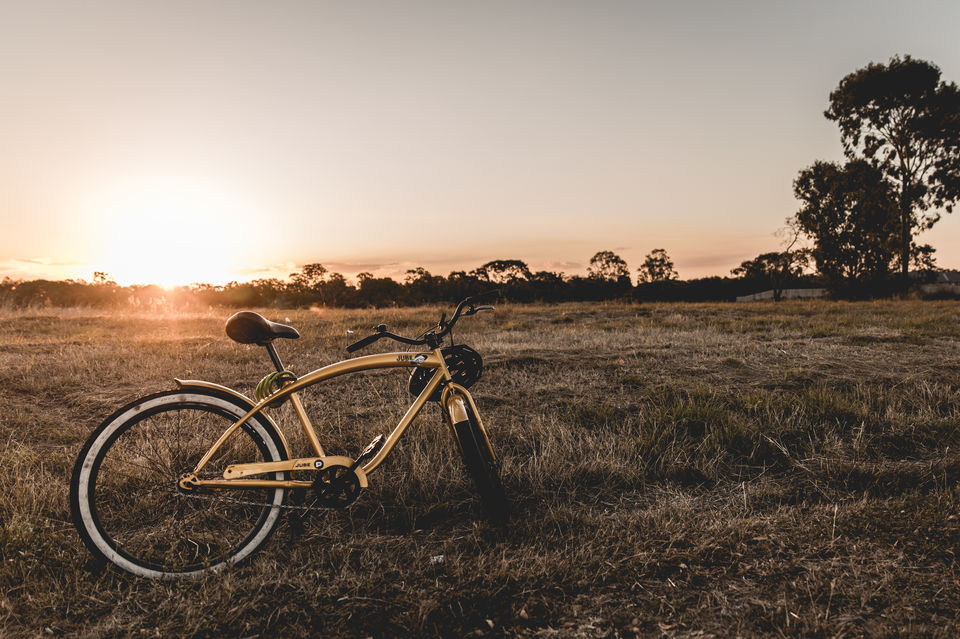 How to reach from Noosa - By car or bus Travel time - 2:05 hrs Recommended Accommodation - Woolshed Eco Lodge
Fun Facts - Hervey Bay exists for two reasons: it is the most popular access point to Fraser Island and, in season, it is central to the whale watching industry because large numbers of whales come to the bay to breed.
· Urangan Pier - A walk to the end will reward with spectacular views of Hervey Bay and the chance to see schools of fish, stingrays or pods of dolphin just metres out to sea. Another must do is fishing off the Pier.
· Esplanade - If you're a tourist then you'll spend a lot of time on the Esplanade in Hervey Bay because most of the resorts, caravan parks, motels, cafes and restaurants are found along the town-side of the road.
· Vernon Street - If you want to see Kangaroos living next to humans, this is the place to go to.
AGNES WATERS, A COASTAL TOWN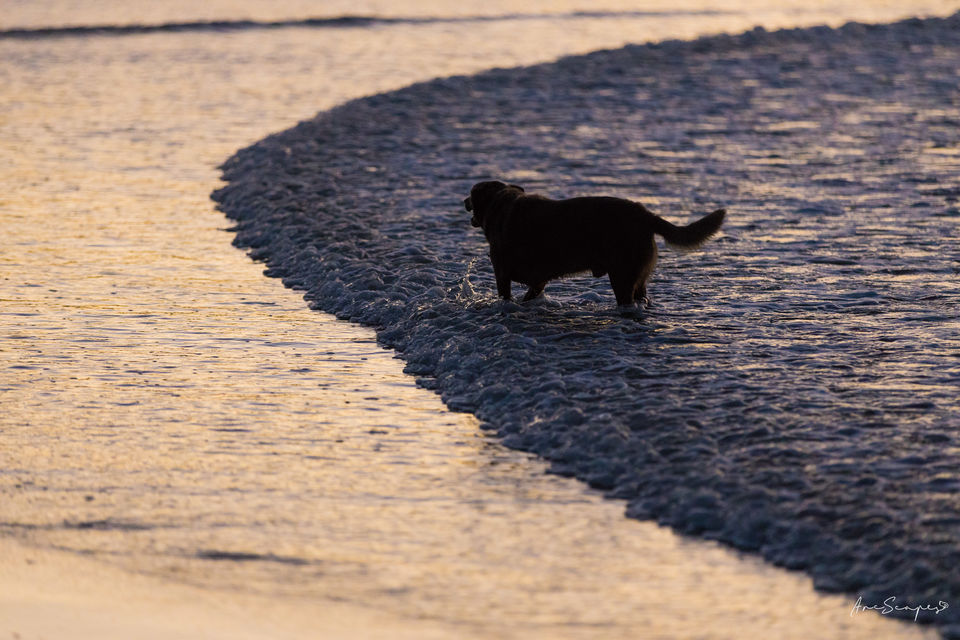 How to reach from Hervey Bay - By bus or car Travel time - 2:40 hrs Recommended Accommodation - Backpackers at 1770
Fun Facts - The Town of 1770 is one of only four places on the east coast of Australia where you can watch the sun rise and set over the ocean.
· Sunrise & Sunset (Both) - These here just keep getting better! Enjoy a sunset over the ocean, this daily spectacle is a "must do" while visiting the area. The rich orange sky is a treat to the eyes.
· Skate Park - One can go there for some skating practice.
SAILING WHITSUNDAYS - AIRLIE BEACH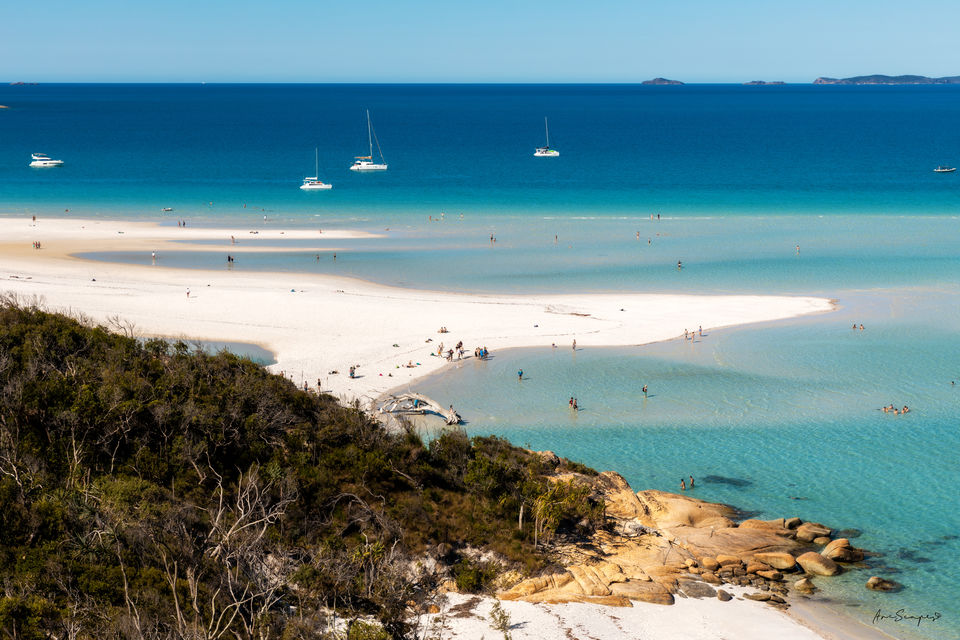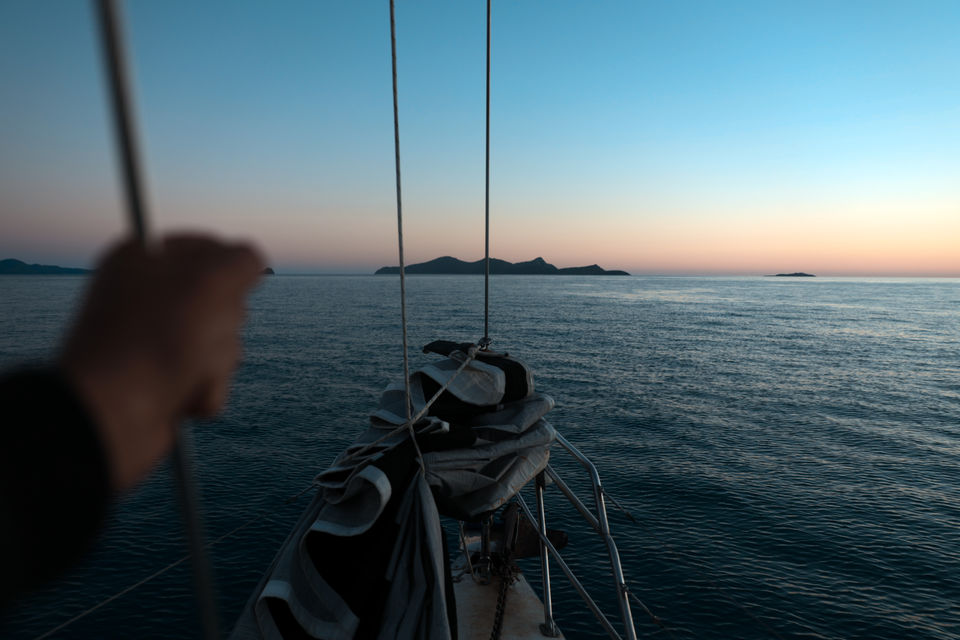 How to reach from Agnes Waters - Overnight journey by road or By flight (Recommended) Travel time - 8-9 hours by road Recommended Accommodation - Nomads Airlie Beach
Fun Facts - It is Australia's largest cluster of offshore islands
· Took a 2 days and 1 night cruise to Whitsundays Islands. Exciting! That's what I'd call hopping on a cruise for the first time. An unforgettable experience, I definitely would recommend it to everyone travelling to Airlie Beach.

BRISBANE, THE RIVER CITY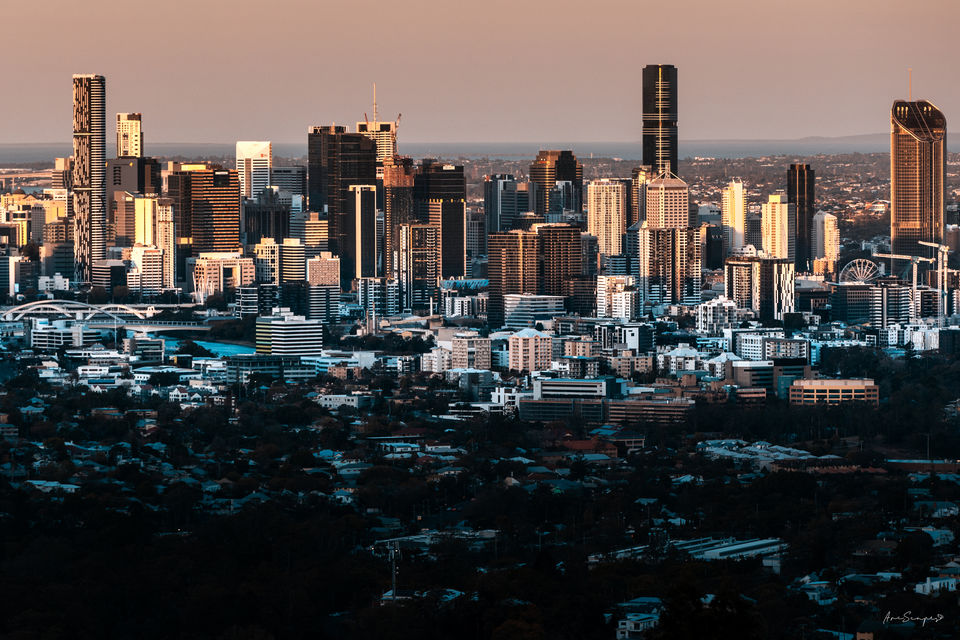 How to reach from Airlie beach - Overnight journey by road or By flight (Recommended) Travel time - 12:40 hours Recommended Accommodation - Nomads Brisbane Hostel
Fun Facts - A smorgasbord of cultural offerings makes Brisbane Queensland's epicentre for the arts with world-class galleries, museums, theatres, art-house cinemas, live-music venues and events
There is so much to see and do in Brisbane to suit everyone, but some of my top picks when it comes to sightseeing are listed below -
· Story Bridge - An example of engineering excellence, gives you an incredible bird's eye view over Brisbane city.
· The Wheel of Brisbane - This giant observation wheel provides awe-inspiring 360 degree panoramic views and gives an uplifting experience that will take you almost 60 meters above the ground in the safety and comfort of a fully-enclosed, air conditioned capsule.
· Kangaroo Point Cliffs Park - It offers beautiful views over the Brisbane River and Story Bridge especially early morning or late afternoon for the setting sun. It's a perfect place for a BBQ or picnic (there are free BBQ for use). Great walking tracks right into the city or to Southbank. I loved the views from here.
· Brisbane City Hall - Brisbane City Hall is a popular destination for visitors and residents looking for a unique cultural experience in the city.
· Mount Coot: Tha Summit Lookout - The Lookout is definitely worth seeing for a panoramic view of Brisbane. But to add to the enjoyment start your trip down in the Botanic Gardens, enjoy and then take the 2.5 km hike up the mountain to the summit via the Spotted Gum trail. Beautiful gardens and a spectacular view awaits!

BYRON BAY, A BEACHSIDE TOWN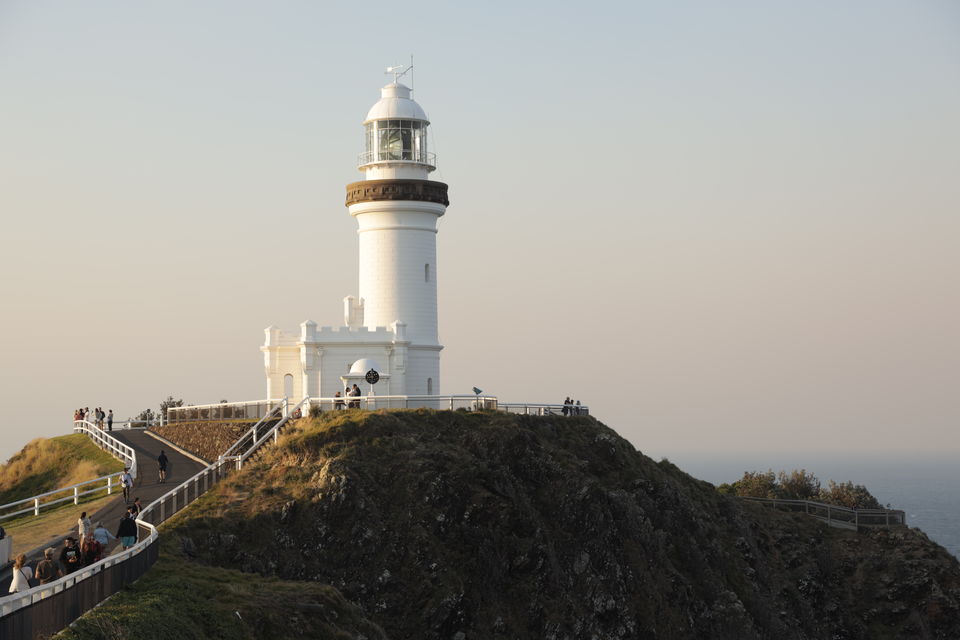 How to reach from Brisbane - By bus or car
Travel time - 2 hours
Recommended Accommodation - Byron Bay YHA
Fun Facts - Home to Australia's most easterly point and the iconic Cape Byron lighthouse
· Lighthouse walk - A visit isn't complete without doing the famous Byron Bay Lighthouse Walk! Before you start out on your walk, make sure you have plenty of water, your camera is a must and if you're as bad as I am in the sun, plenty of sunscreen for this hour long walk up to the lighthouse. From the top you can see the whole of the township, bay and mountains. Going at sunrise is pretty damn special too!
· Main beach - With stunning views of distant mountains and passing whales and dolphins, these white sand beaches are must visit. Main Beach is dominated by the Surf Club and is patrolled by Surf Lifesavers in summer. Swim between the flags and always wear a hat and sunscreen.
· Markets - A stroll to these local markets offering unique experiences, the ones travelling are sure to find themselves surrounded by diversity, authenticity and wonder. With a collection of fabulous artisan-made products, holistic services, quality imports, food and much more, it's no question why these markets are the most talked about markets among the visitors.

RETURN TO SYDNEY
How to reach from Byron Bay - By flight (Recommended)
Travel time - 9 hours by road
Recommended Accommodation - 790 on George backpackers
Fun Facts - It is the 12th most expensive city with property prices averaging USD8,717 per square metre.
· Opera House: Sunset and Night walk - It's an absolutely fabulous place to watch the sunset, which happens directly behind the Opera House. Simply walk along as it's always fun. It happens to be one of the best walks in Sydney.
· Hickson Road Reserve - It has a spectacular, and unobstructed, view of the Sydney Opera House, and is a great vantage point for photographing the Harbour Bridge, and the downtown central business district of Sydney.

MELBOURNE, THE GARDEN CITY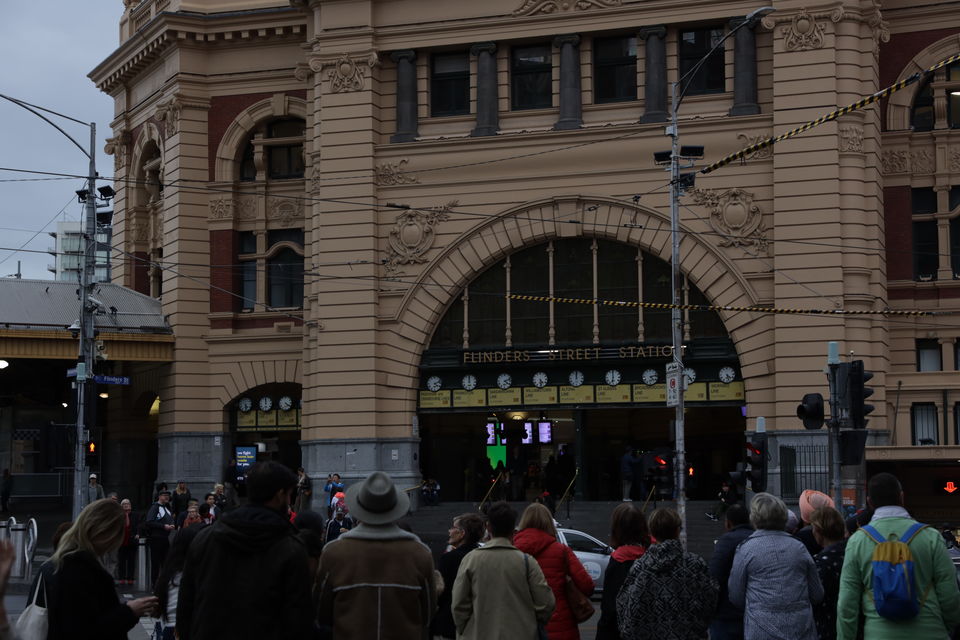 How to reach from Sydney - By flight (Recommended)
Travel time - 10 hours by road, 1:30 hours by flight
Accommodation - Stayed at my friend's house.
Fun Facts - Melbourne has the highest number of restaurants and cafes per number of people than any other city in the world!
· Hosier Lane (Graffiti) - You can't leave Melbourne without taking the time to explore at least one of the cities laneways. Hosier Lane, declared a "graffiti tolerance zone" by the city council, contains the area's densest collection of spray-painted masterpieces. Due to the nature of street art, the laneway is constantly changing and no two visits will be the same.
· Federation square - This place boasts some of the best and more culturally important galleries and museums in Australia. Do visit the creative cornerstones of the city and learn for yourself why Melbourne is the cultural capital of Australia.
· Walking around the city - Take a self-guided walk through Melbourne and its laneways, little streets, arcades, cafe society and fascinating shops.​
GREAT OCEAN DRIVE, THE NATIONAL HIGHWAY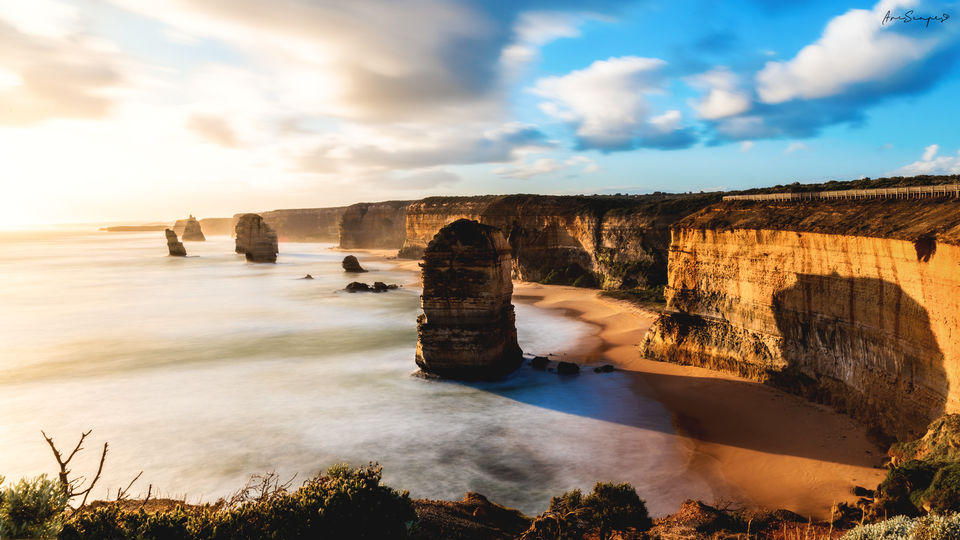 How to reach from Melbourne - Rent a car for two days
Travel time - 6 hours to and from
Fun Facts - Completed in 1932, the Great Ocean Road was built as a memorial to Victoria's First World War servicemen and women.
· Bells beach - Internationally acclaimed Bells Beach is a place of spiritual beauty all year round. There isn't much 'beach' at Bells, it's mostly a glorious cliff-face, and views from the cliff-top car park are spectacular - a great spot to watch local surfers out in the water.
· Apollo Bay - Watersports to exceptional sea food, Apollo Bay has it all. One of the most picturesque seaside villages in Australia. Tucked away in the foothills of the incredible Otway's, the bay is a haven for water lovers and adventure travelers.
· Lavers Hill - As a place to base and explore, Lavers Hill is central to some of the Otway's most diverse destinations including beaches, rainforests and waterfalls.
· Twelve Apostles - The Great Ocean Road is one of Australia's best-loved attractions, and the 12 Apostles only exacerbate this. If you're in the area, make sure you visit to catch a glimpse of one of the country's most incredible natural wonders. The unique structure of the 12 Apostles featuring a collection of limestone stacks that shoot skywards. At the moment, only eight apostles remain after the ninth collapsed back in 2005, but it still promises a stunning sight - especially if you visit at sunrise or sunset.
· Loch Ard Gorge - Behind the beauty of Loch Ard Gorge hides a dark and tragic story of shipwreck, heroism, and survival. The two unconnected pillars are officially named Tom and Eva, after the Loch Ard survivors.
QUICK FACTS
Budget for this trip : INR 200000/- (excluding stay in Sydney, and onward flight from Delhi to Sydney)
Mode of transport (city to city): Greyhound Bus service - INR 17000 (bus pass for 15 days). One can travel to any direction anytime within Australia. And for local travel, I mostly walked. Uber was quite expensive. Minimum is INR 600 even if it is a kilometer drive.
Food Cost: 1500-2000 per day (if eating outside), can keep it minimal if one starts to cook at hostel kitchen.
Return Flight: INR 50000 - INR 60000. Since I had to pay only for my return flight from Melbourne to Delhi hence costed me INR 28,000.
Accommodation: I stayed in backpackers hostels throughout my journey which costed me anywhere between INR 1000 - INR 2000 per night.
Entertainment: It is all about the places you want to go, like museums, whale watching, clubs, etc. I don't remember much about my pub expenses. I went partying for like 4-5 times, not more than that.
Whitsundays Island: This was the most beautiful experience of my journey. For 2 days and 1 night, we were on a cruise exploring dolphins, whales, watching sunrises and sunset. It was indeed the most amazing part of the trip. The cost for this trip was around INR 25000.
_________________________________________________________________
They say a picture is worth a thousand words; well a video must be worth at least a million. Watch below my extraordinary journey through the capital city of Sydney and more videos to follow.