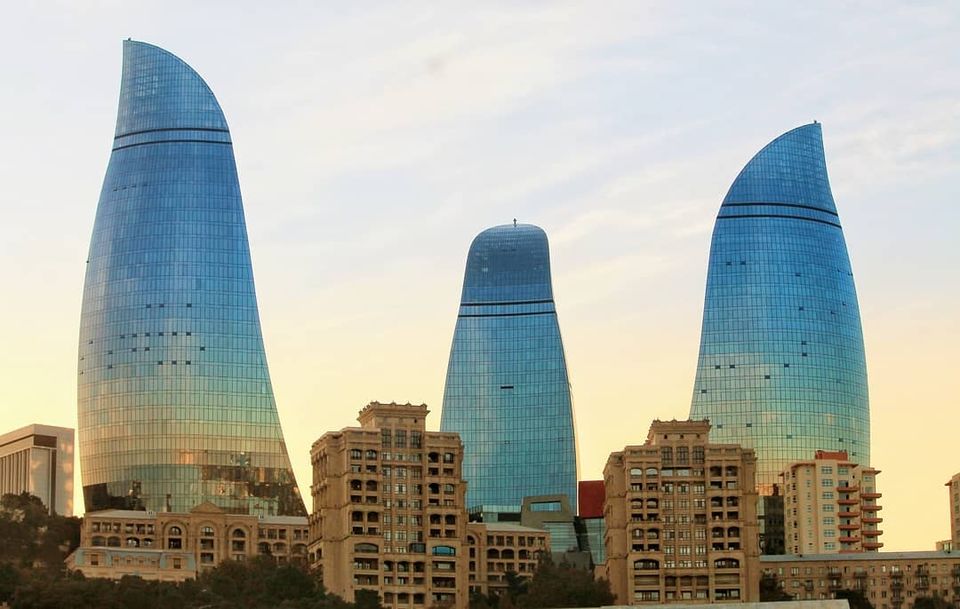 Honestly speaking, six months back we hadn't even heard of Baku..
So how did we get to know about it? Well, the famous Flame Towers of Baku caught our attention in some of the blogs and videos and we started reading about them. The moment we saw the view of Baku with these towers, we decided we had to visit Baku to see the city for ourselves and Boy, are we glad that we did!!
.
Baku is a such a wonderful city and the Flame Towers towers just add an icing on top of it's beauty.
Flame towers are located on a higher ground, so almost anywhere you go in Baku, you can see it.
We were staying near Baku Boulevard and every morning we came to the corniche for a walk along the Caspian sea. When the first rays of the sun hit the towers, it seemed as if the towers have come to life..as if they were actually flaming up!!
The Flame Towers is not only an iconic building in Baku, but also stands as a symbol of its strength.