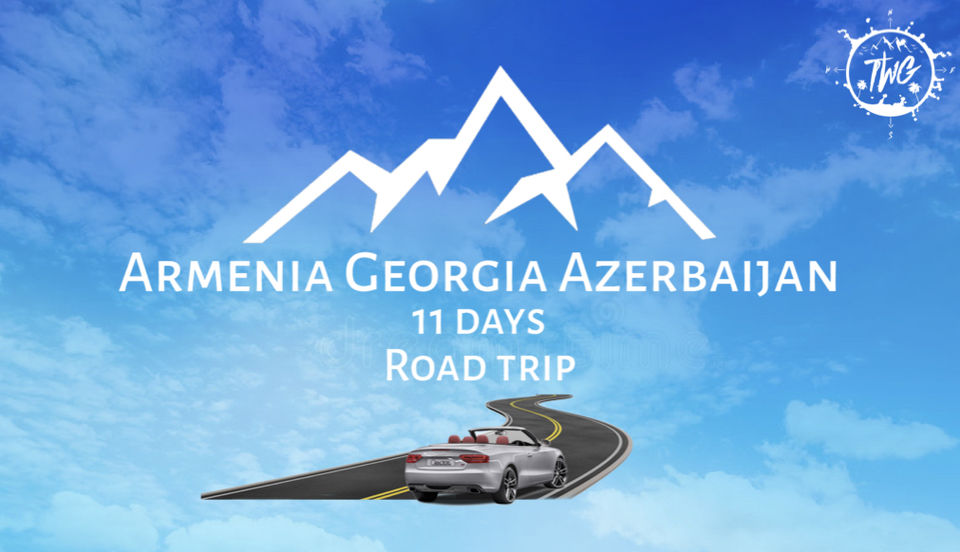 Now if there is something I love more than traveling a new place, is exploring on a Road trip.
11 Days - 3 Countries - 4 Cities - 1000 Kms - and limitless Wanderlust.
Wait a minute, before I disclose the details, let's have a look at my route map and run through my travel itinerary: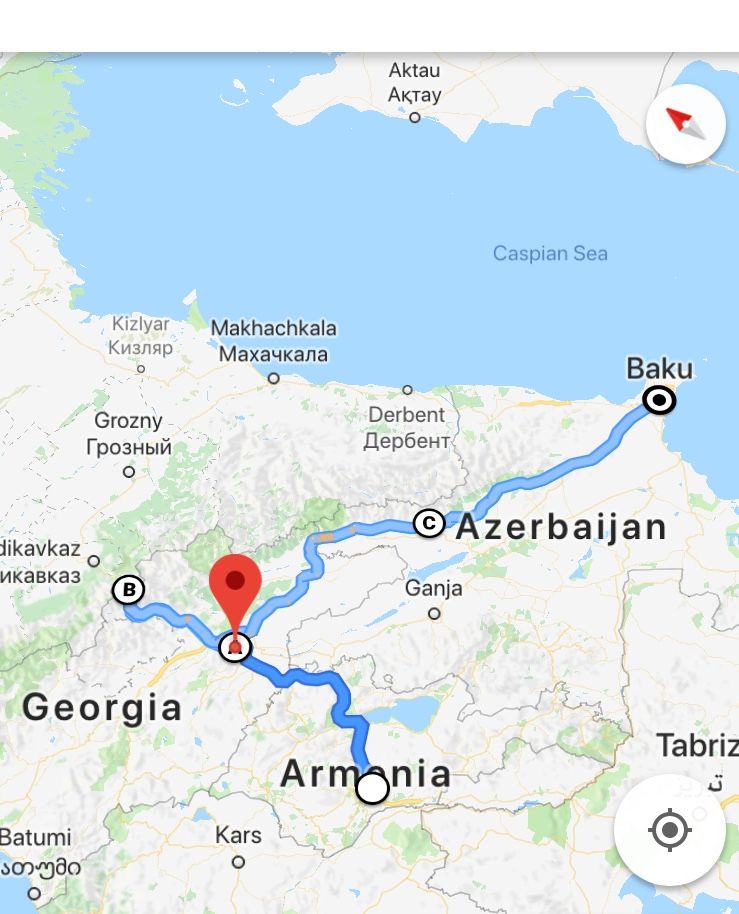 Day 1 : Starting Point - Armenia
Day 2 & 3 : Explored Armenia
Day 4 : Crossed the Border to Tbilisi, Georgia
Day 5 & 6 : Travelled through beautiful mountains and streets of Georgia
Day 7 : Crossed the Border to Sheki, Azerbaijan
Day 8 : Transfer from Sheki to Baku, Capital City
Day 9 & 10 : Baku Tour
Day 11 : Takeoff to home
As easy as it may look, trust me it was one hell of a trip :) Crossing the land borders was the most challenging part.
Vital Facts:
1. It isn't easy to enter Azerbaijan if you have Armenia in your itinerary and vice-versa.
2. The best & cheapest way to travel in Azerbaijan is to use Uber Cabs. Download the App before your travel.
3. I always recommend carrying US Dollars for any trip
4. Currencies: Armenia Dram; Georgian Lari; & Azerbaijani Manat
5. You got to be flexible with your taste buds for this road trip as you'll find only local cuisines on the highways.
6. Long hours on the road.
7. Do carry your travel insurance as they might ask at the borders
8. One of the best bagpackers trip
9. You can find many hotels and hostels at a cheap price.
10. An average meal in these countries would cost between $3 - $8.
11. All the countries are quite safe with welcoming people, so don't be afraid to hitchhike.
12. Language is a barriers outside the cities, most of the people speak only their local tongue but do they do understand Russian.
4 Best Recommended 5 * Properties in these places (that's where I stayed):
1. Hotel National - in Yerevan, Armenia
2. Ambassadori - in Tbilisi, Georgia : One of the most luxurious hotels in Tbilisi.
3. Marxel Resort and Spa - in Sheki, Azerbaijan : This Resort is Heaven in middle of the mountains.
4. Boulevard Autograph Collection - in Baku, Azerbaijan
ARMENIA
Let's start with Armenia, I had been here before so it was more like returning home :) This time stayed in the 'National Hotel', a 5* Star property in the heart of the Yerevan city centre. Window overlooking the lively street was the best thing to set your evening mood. For the month of May, it was still cold.