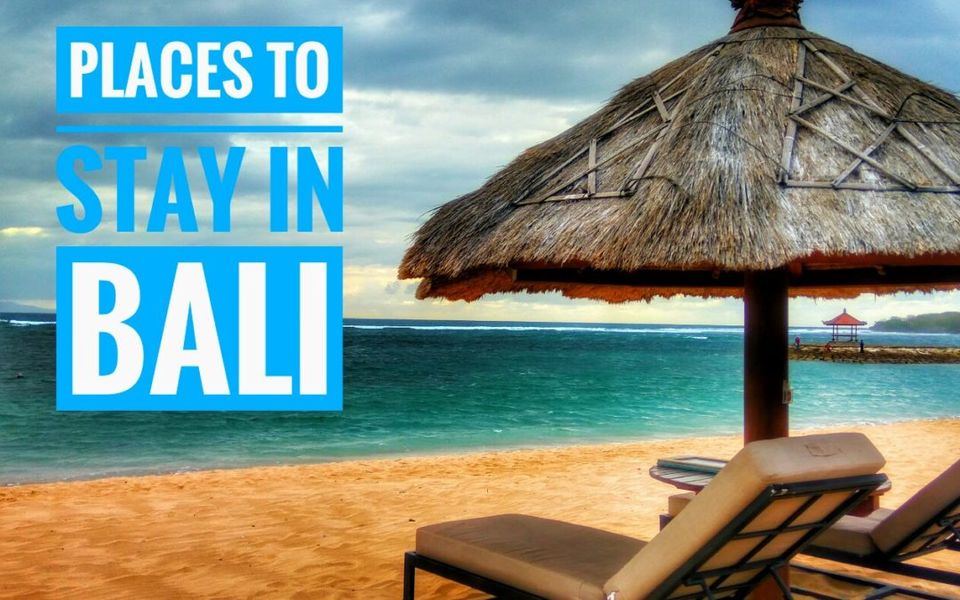 Bali is one of the most popular travel destinations for Indian travelers. With its easy Visa regulations, a favorable currency and a plethora of beaches to hang around at, Bali has skyrocketed in terms of its tourism. We tell you about a few places to stay in Bali and base your exploits from.
For all the Beach and water lovers, the Bali Dynasty Resort in South Kuta beach is perfect. It is walking distance from the famed beaches of Bali which makes it a prime location for people visiting it. Located within a walking distance from central Kuta and Kuta centre or the shopping hub of Bali, Bali Dynasty is one of the best places to stay in Penang. Approximately 2 km away from the airport.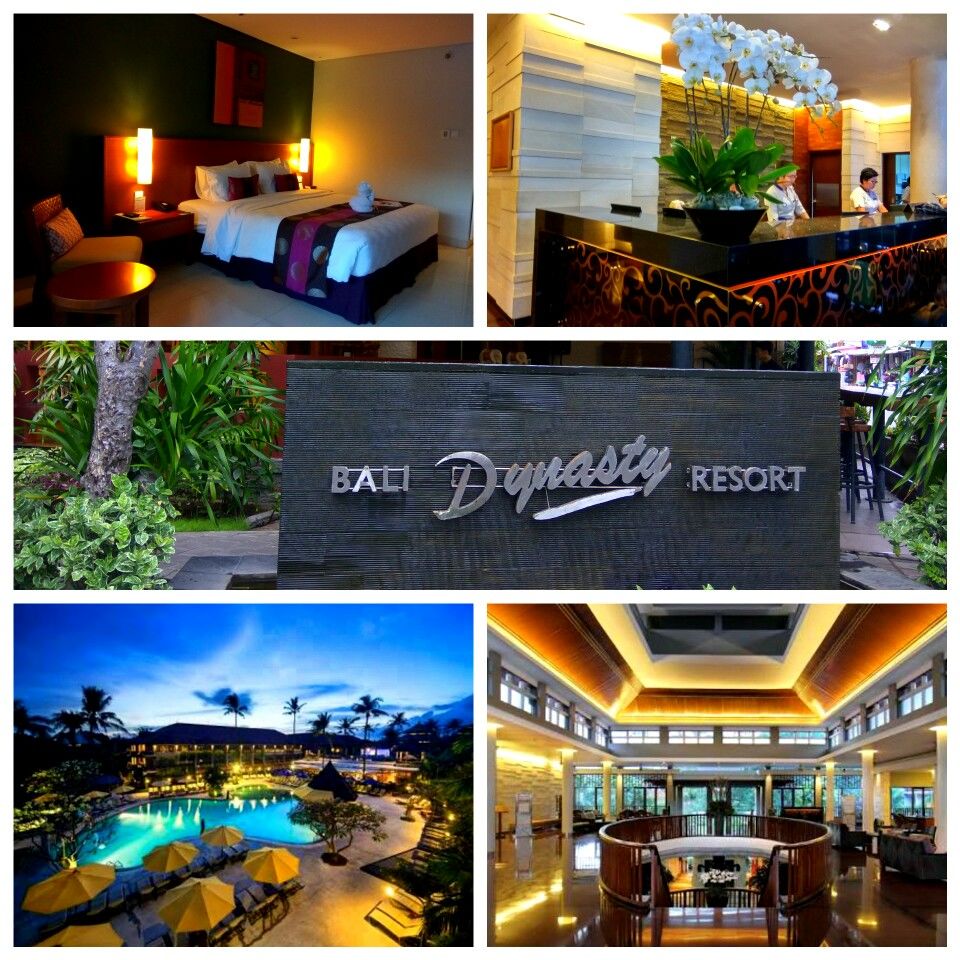 Your Humble Abode
Bali Dynasty offers all modern and stylish amenities of international standards. Travelers seeking an affordable and comfortable stay, then Bali Dynasty is the answer to all your queries. The rooms are very modern and chic in style. My room was on the 2 nd floor opening to a spectacular view of the swimming pool and the water bar. It is equipped with a writing desk, a universal electrical outlet, a Led TV, modern shower and catering to all your essentials. The Bali Dynasty resort also offers secluded areas for couples and families with its unique layout. The adults-only lazy pool is perfect for couples on their first romantic vacation while the kid's pool has a huge waterslide adorning it. Bali Dynasty is suitable for all your needs whether you are away on a leisure trip with family or business trip.
Dining
The Queens of India
It is famous for its barbeques and curries.
Places of Interest Around Bali Dynasty
Tanjung Benoa Water Sport
It offers an exciting and fun seawater activities for your holiday in Bali. It is one of the popular water sportssites of Bali and a must do during your stay in Bali. Enjoy the fantastic experience from a choice of activities such us jetski, banana boat, glass bottom boat ride, parasailing, Seawalker, snorkeling, flying fish, scuba diving and much more.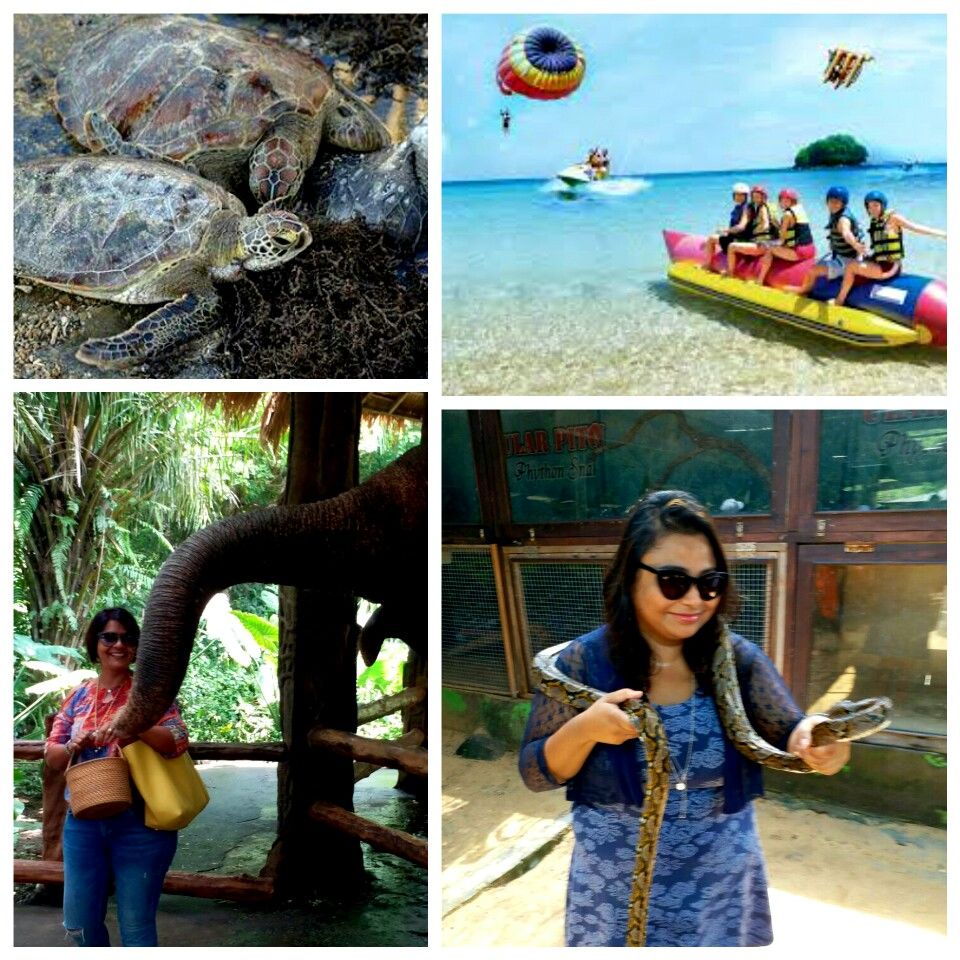 Turtle Island
Turtle IslandTour is an expedition to a small island located at 'Serangan' area nearby Tanjung Benoa. Take a ride on a glass bottom boat to this island covered by white sand with turtle conservation to enjoy during your stay in Bali
Kuta Shopping Centre
Take a shopping stroll on the streets of Kuta to experience and a glamorous and upbeat town of Bali.
Unique Selling Point
Hotel Bali Dynasty is within a distance of about 2km from the airport.
Another lovely hotel located in the heart of Kuta is the Anvaya Beach Resort. A trip to Bali is not complete without an authentic Balinese massage and I checked into the Anvaya Beach Resort just for that reason. With its charming ambience and breathtaking ocean views, The Anvaya Beach Resort Bali features modern and grand suites and Villas with warm traditional Indonesian hospitality.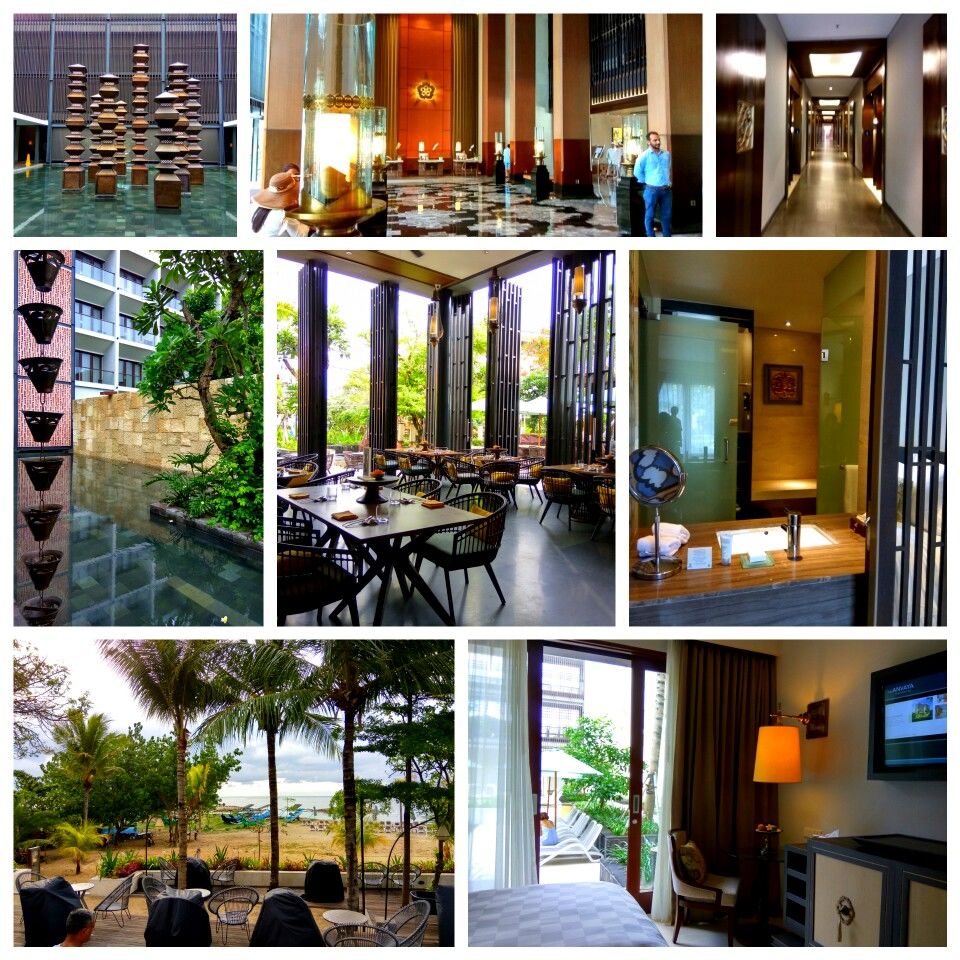 Humble Abode
Every room in Avanya offers modern comfort with a simple yet inspirational interior design drawn from the unique Bali Aga culture and fabrics featuring traditional Balinese motifs. Most rooms afford direct access to or views of the swimming pool. Rooms are spacious, modern, comfortable and are well equipped with all the amenities like tea and coffee machine, TV, minibar and a private balcony to soak up some sun.
Dining Facilities
At The Avanya Beach resort Bali, the dining experiences truly representative of Bali be it modern, or traditional sharing of food like a family. The seashore dining experience is a must try here at Avanya. It has one speciality restaurant dedicated to Balinese and Indonesian cuisine at Kunyit Restaurant.Along with a wine cellar, a lobby lounge to dine and wine and a pool bar for some daytime mocktails or sunset cocktails.
Places of Interest Around
Night Clubs
Kuta offers Bali's some of the hippest boutiques and world-class bars and clubs. Sky Garden in Kuta is considered to be one of the largest and popular nightclubs in Asia.
Conveniently set in the heart of islands thriving Kuta neighborhood, Sheraton Kuta resort offers a resort style, island holiday style experience full urbanness. The resort is adjacent to the Beachwalk Shopping Mall which is considered as the finest mall on the island. Additionally, Sheraton Bali Kuta Resort is easily accessible from Bali Ngurah Rai International Airport since it is located only six kilometers away, and considered as the perfect place to celebrate your holiday. Guests are able to make a selection from 203 rooms and suites with offers ranging from having a private balcony, open air terrace, outdoor pool, and exceptional ocean view.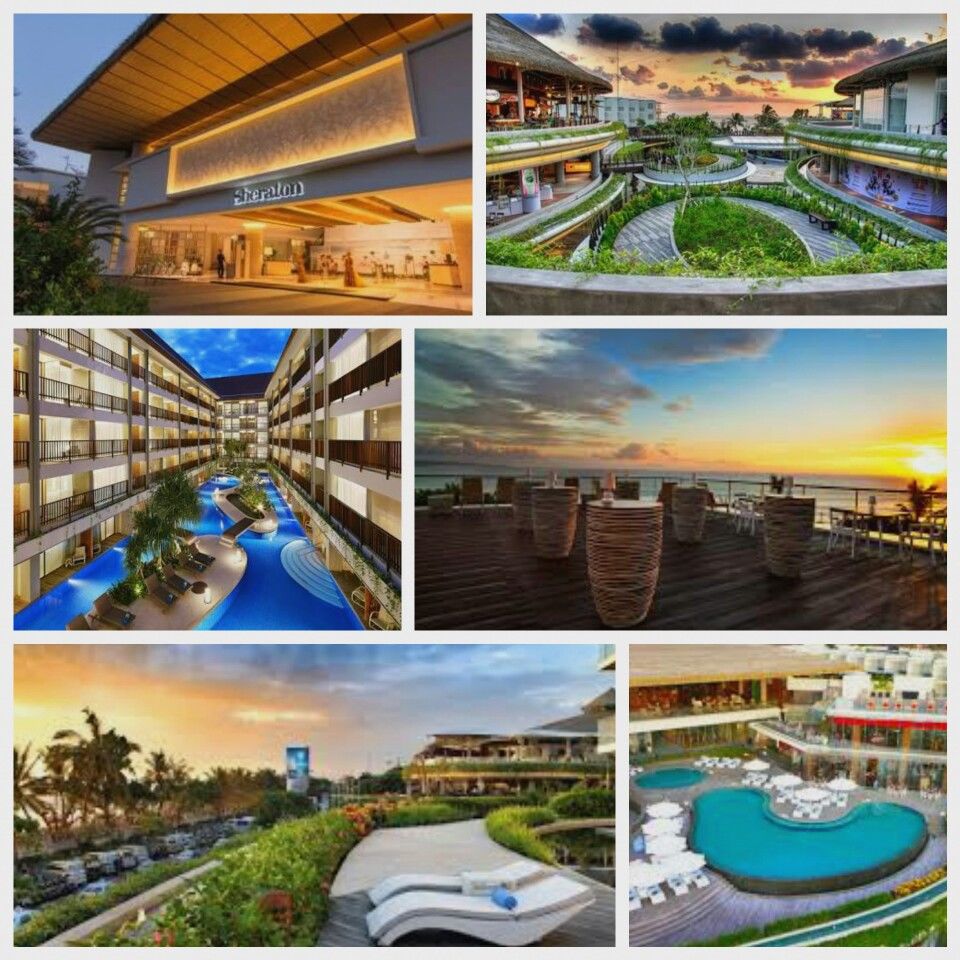 Dining
Dining at Sheraton Bali Kuta Resort in an indulgence of palate-pleasing Balinese, Italian, and international cuisines at restaurants Bene, Feast, or The Lounge. Set against the backdrop of Kuta Beach and the Indian Ocean beyond, these restaurants blend contemporary luxury with beachside tranquility to create unique fine dining atmosphere.The open kitchens and the live-action food stations display an abundance of fresh ingredients and authentic global cuisines.Taste the exquisite blend of international flavors infused with local twists.It is indeed an experience dining at Sheraton Bali Kuta Resort with your loved ones.
Places of Interest Around
Bali Safari
Bali Safari and Marine Park are one of the best safari experience in the wild. Spread in 40 hectares on the splendid island of Bali, this one took me on an adventure through the vast breathtaking natural habitats of Indonesia, India and Africa at a close range.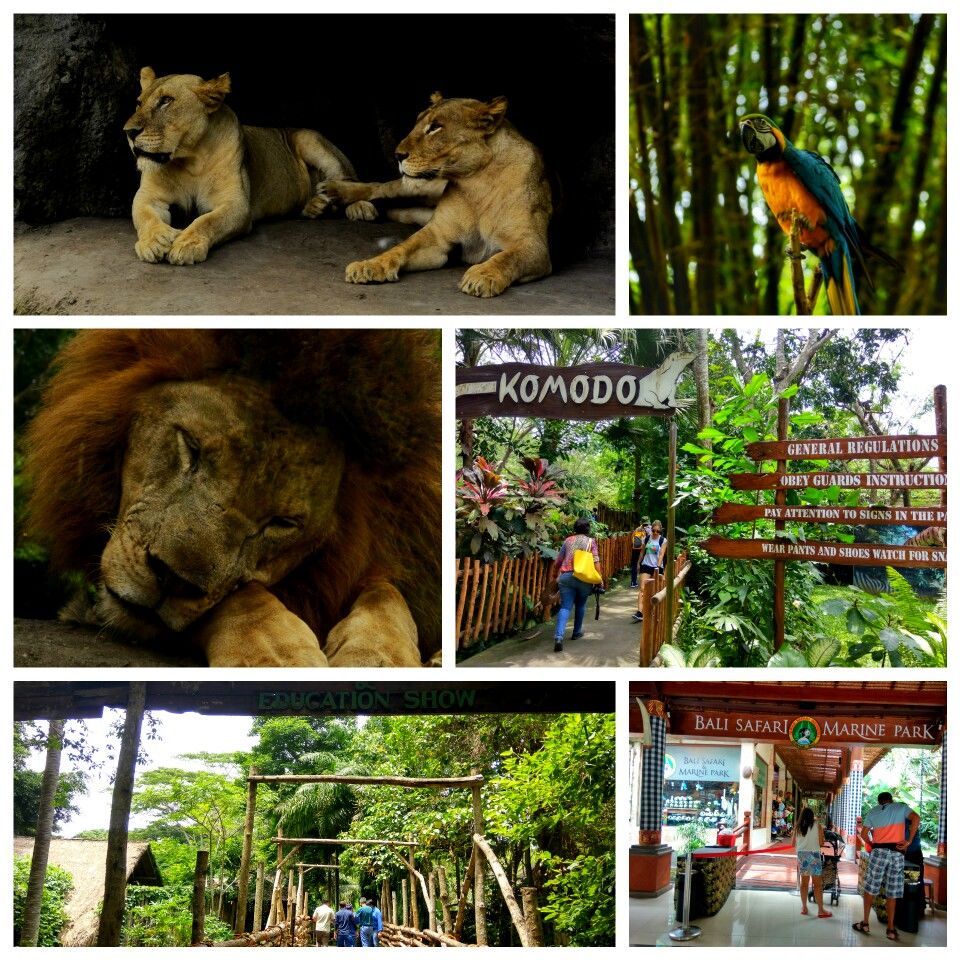 Unique selling point
It has access to the best in dining and nightlife entertainment right at the heart of Kuta. Located alongside Beachwalk shopping mall, amidst the bustling and steps away from sands of Kuta Beach.
Nestled along the idyllic and pristine beach of Bali overlooking the Indian ocean Grand Hyatt, Nusa Dua is about 30 minutes drive from the Nyung Rai International Airport. Grand Hyatt Bali is located in the heart of the Nusa Dua complex of world-class hotels, an up-market shopping center, and a luxurious 18-hole golf course. Offering you the most mesmerizing and extravagant experience, Grand Hyatt is an ideal choice for business travelers and leisure seekers and a must during your stay in Bali.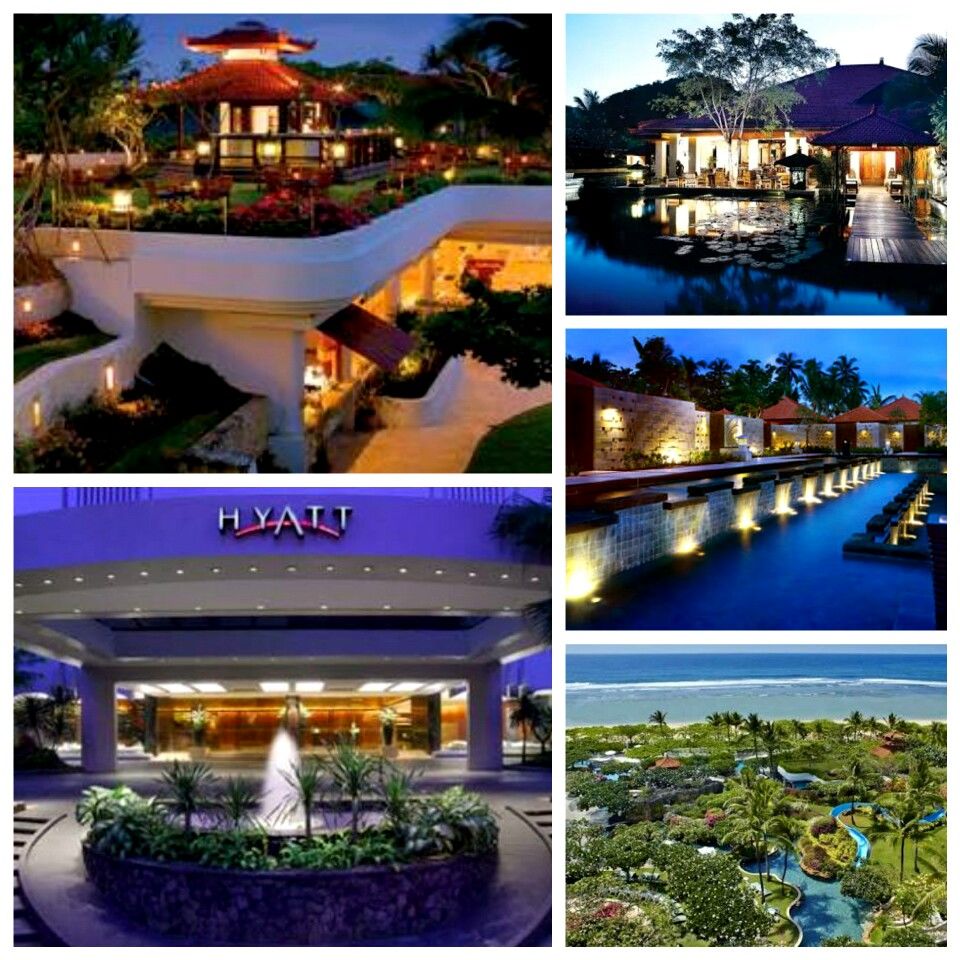 Your Humble Abode
Imagine the quietness that flows in the ambiance of a place, totally uninterrupted. Grand Hyatt offers you just that but with both traditional, and contemporary luxurious facilities. The hotel is one of the topmost and the largest in area luxury hotels in Bali offering a super cozy experience. Grand Hyatt Bali features 636 luxury rooms and suites in four villages, including Grand Suites, Grand Executive Suites, Ambassador Suites, Presidential Suites, and Villas with private pools, designed in contemporary Balinese style. Overlooking the pristine ocean, my abode is equipped with quality furnishings and amenities.The rooms featured one king beds, work desk with Plasma Television and a spacious bathroom with a bathtub. The most beguiling feature is the view from the balcony overlooking the beautiful lotus pond.
Dining
The Italian restaurant Salsa Verde serves authentic Italian food from all over the Northern and Southern parts while the Japanese restaurant Nampu had me impressed with it's Sushi and Sashimi. There is also a contemporary Balinese night market Pasar Senggol where you can dine in the open and stuff yourself to some traditional Balinese barbecue. Other than this, there is also some Western and Asian food in the daily buffet.
Places of Interest Around
Uluwatu Temple
Your stay in Bali cannot be complete without a visit to the Uluwatu Temple. Uluwatu Temple is a Balinese sea temple in Uluwatu. It is renowned for its magnificent location, perched on top of a steep cliff approximately 70 meters above sea level. This temple also shares the splendid sunset backdrops as that of Tanah Lot Temple.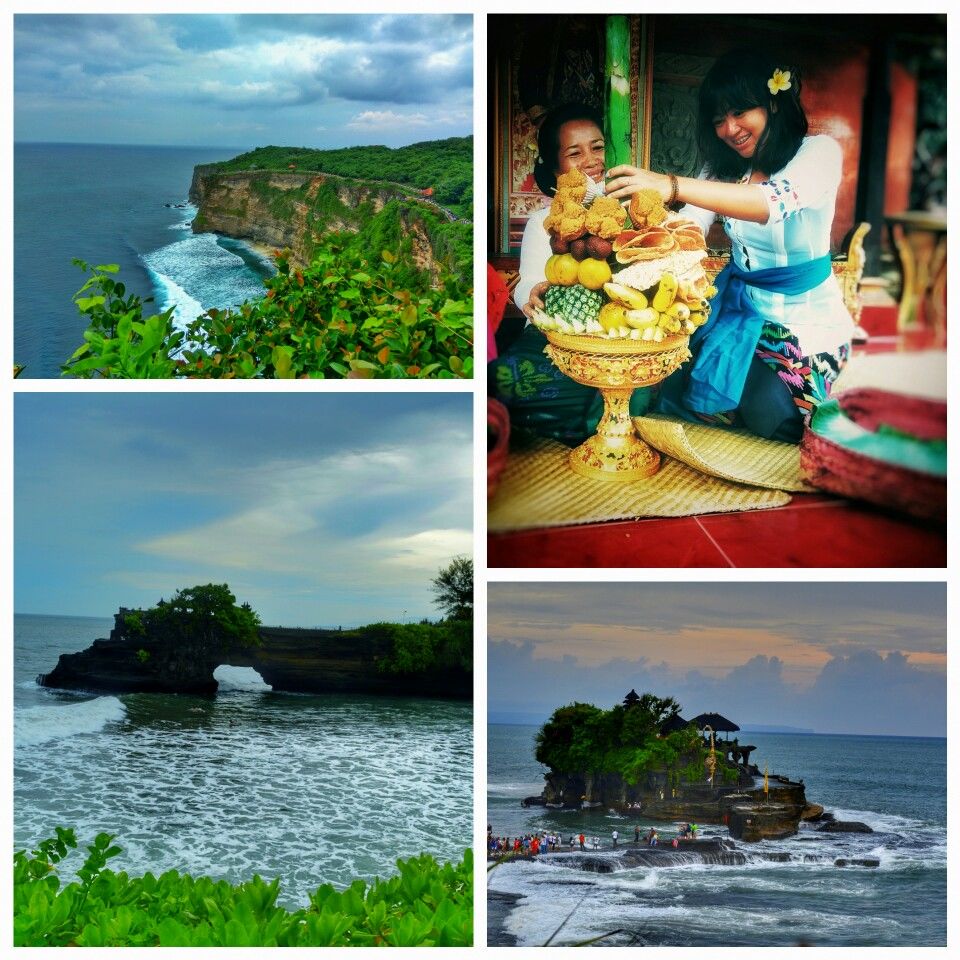 Tanah Lot
One of the most important and venerated sea temple off the shores of Indonesia. Facing the wide open Indian Ocean it is also a very popular sunset spot here in Bali and should be on your wishlist during your stay in Bali.
To experience the true cultural aspect of Bali, the Conrad Hilton located at Tanking Benoa is the best place to be. Conrad Bali is a beachfront resort with access to the white sandy beach and various dining options. Its enormous outdoor pool is open to guests 24 hours. Discover the fabulous manicured lawns, perfumed gardens and cascading waterfalls at this Bali resort, offering an enticing picturesque backdrop.
Humble Abode
Select from the options of ocean-view rooms, Conrad suites with their own infinity pools or Conrad Pool Villa with a private plunge pool, sun terrace, as well as an outdoor bathtub.Multiple cultural programs are part of the daily entertainment at the Conrad Hilton as you can see traditional Balinese art and crafts along with the traditional dance performances.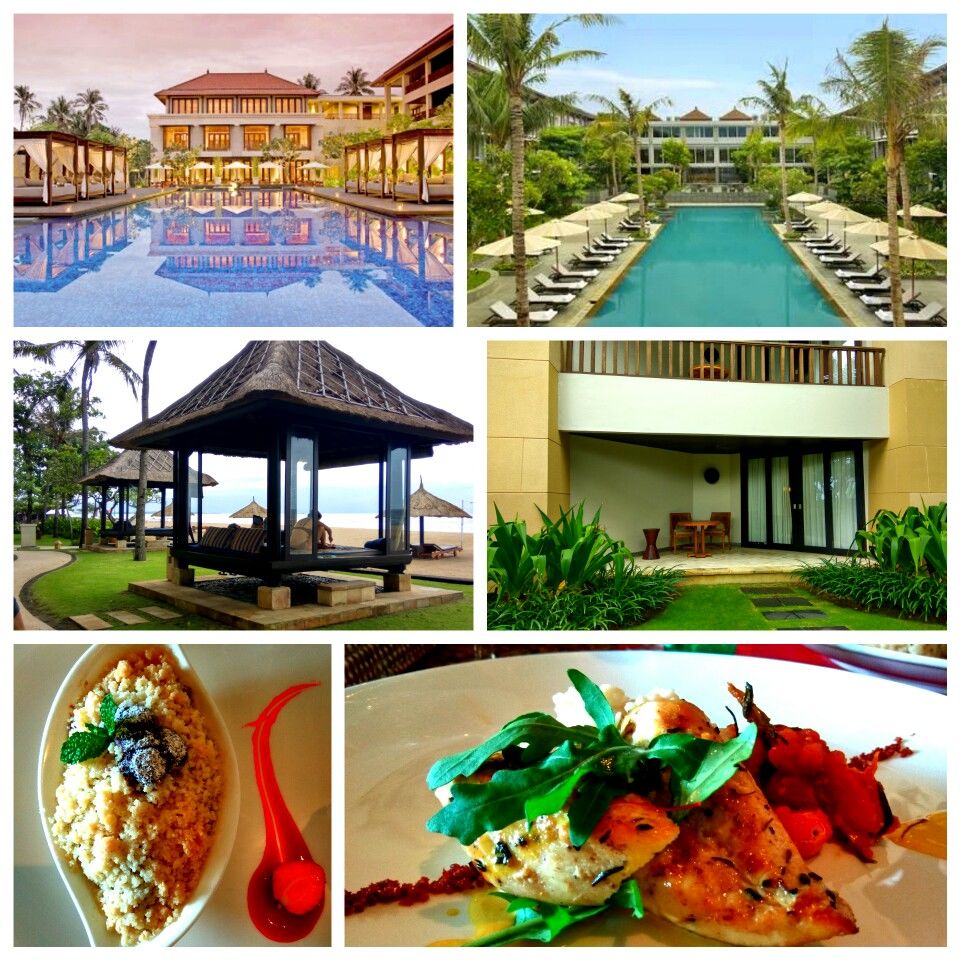 Dining
The resort's restaurants and bars serve a variety of dishes and refreshing drinks in a variety of ways, including, alfresco beachfront dining at Eight Degrees South, Rin Japanese cuisine with an international twist, Azure Bar, and Kiosk overlooking the lagoon pool.The restaurants are stylish and elegant, with pavilions right on the shore with seaside and laidback atmosphere.Whether you opt for an evening of fine dining or a relaxed meal, you can be sure of being treated to impeccable service.
Places of Interest Around
Garuda Wisnu Kencana (GWK)
This a spectacular cultural park with area 240 hectares of land located at Badung south of Bali and you should definitely visit here during your stay in Bali. It is devoted to the Hindu God Vishnu, and his mount, Garuda, the mythical bird who became his companion.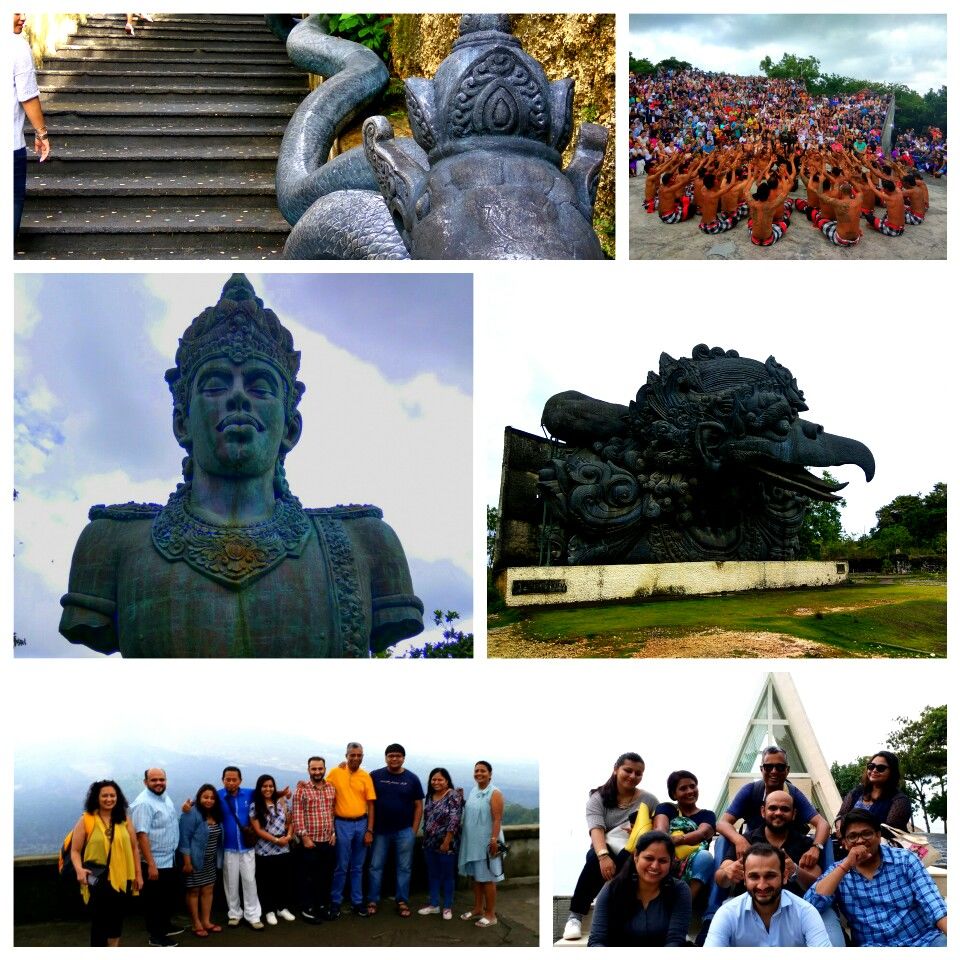 In terms of resplendent luxury, very fewer hotels match up to the luxury of the Laguna Beach Resort during your stay in Bali. Made up in typical Balinese style, it offers rooms by the pool and also by the lagoon. For those who are looking to splurge on their vacation, the Villas are the best way to go.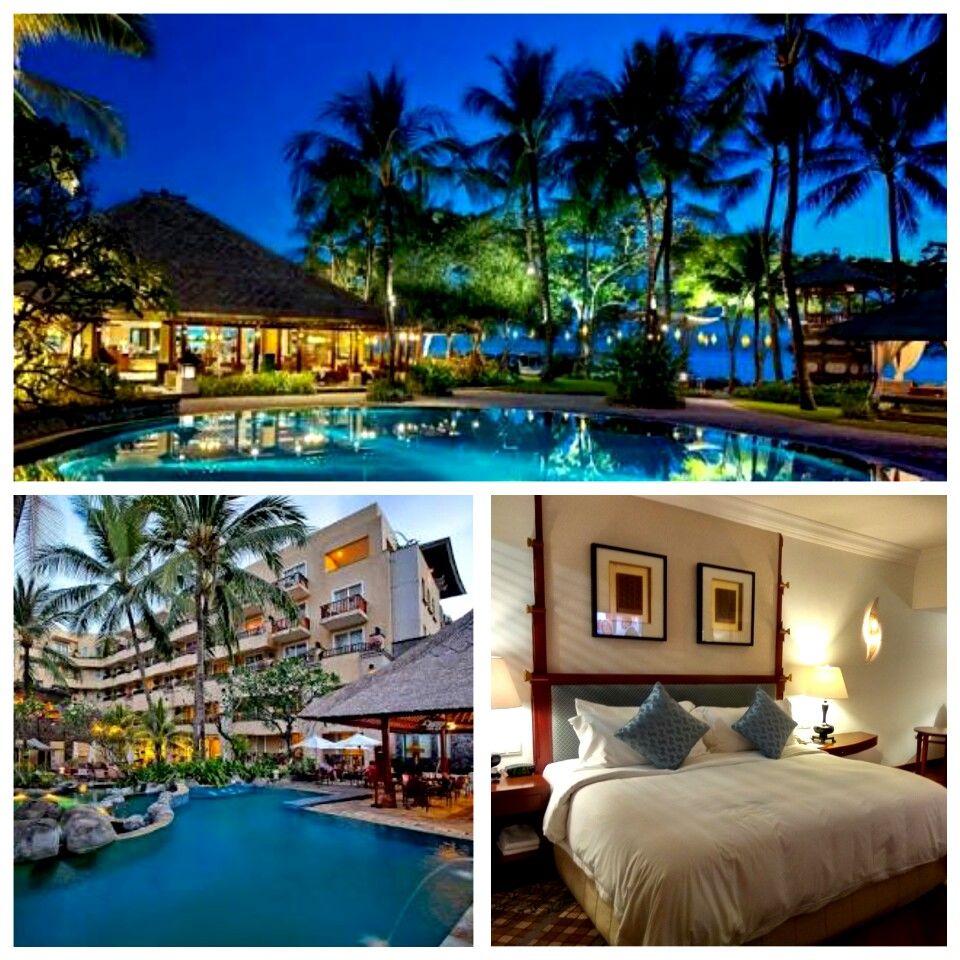 The Villas not only have an opening into the pool, it also has a private beach area and a gazebo to relax at. The 24-hour private butler service is an add-on that also lets you enjoy like a royal. The amazing number of restaurants just adds to the charm. Banyubiru serves Pan Asian food while I enjoyed Arwana a lot as I could find the choicest of seafood cooked in a coastal style. The hotel also has multiple areas to catch up on drinking: Kulkul Bar, Cascade Garden Lounge and Sapphire Bar.
ToekadRafting
Bali's most-loved adventure tour white water rafting down the beautiful Ayung river. Ayung River is the most beautiful and longest river in Bali, a Class 3 river that rises up to Class 4 during the rainy season. The scenery along the river is spectacular, and as you come rafting down with the current with us, you will be able to immerse yourself in the gorgeous rainforest bordering the river.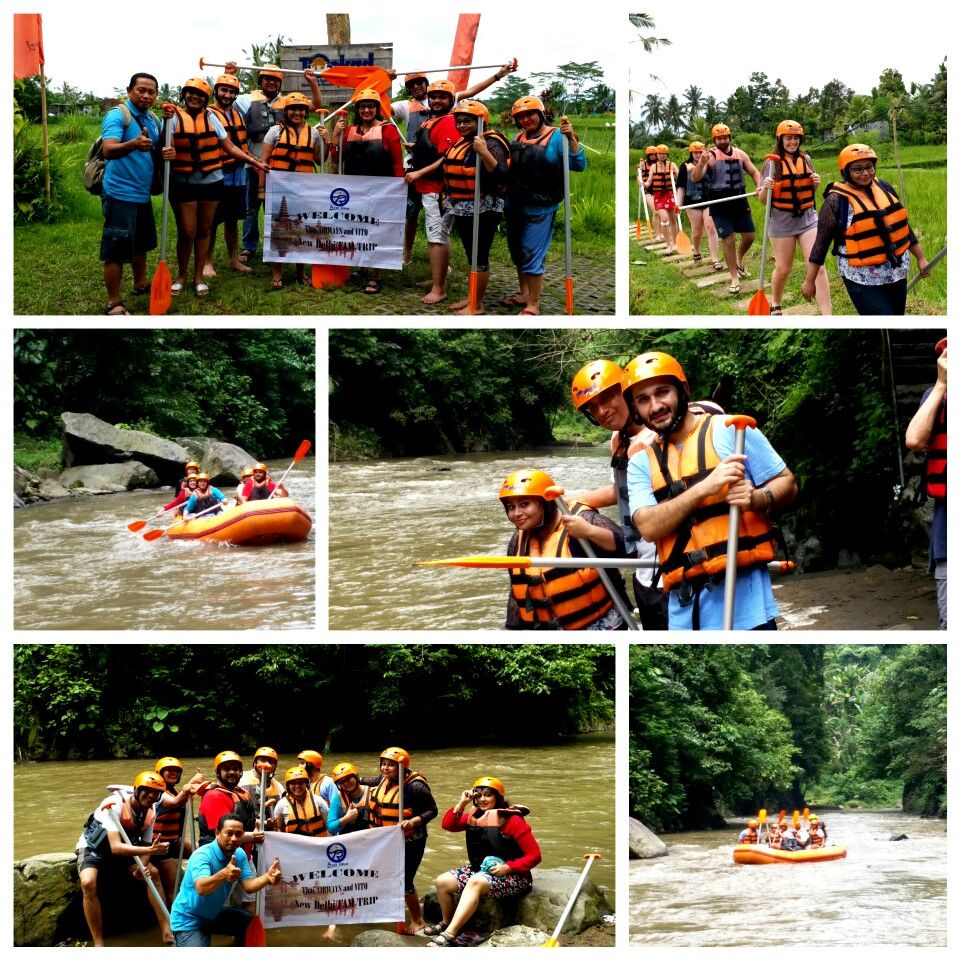 So next time you're planning to head to Indonesia and stay in Bali, this list should help you out a lot.
We were invited by VITO INDIA in association with THAI AIRWAYS. Please Fly THAI AIRWAYS for a comfortable and safe flight to INDONESIA.