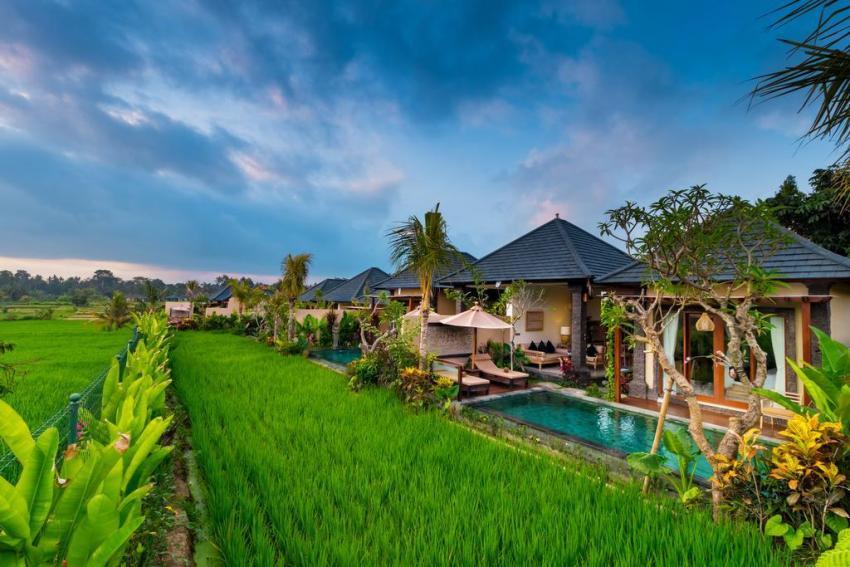 Bali is an exotic paradise island located at the heart of Indonesia. An island surrounded by the glittering blue Indian Ocean and lush green vegetation, Bali has a rustic setting and a majestic air. Bali is artistic in every way, with intricate, ancient architectural marvels seen at every nook and corner. Even the streets are full of art - roads, lampposts and graffiti designs al point out to the fact how aesthetic the whole nature of the beautiful island is.
There's something beautiful Balinese tradition. A handful of cities have seen modernization, but, keeping the true essence of their heritage alive, they have not let their homes lose their traditional touch - which is enveloped in simplicity and humbleness. But the Balinese tradition of welcoming a guest is by treating them like royalty, and true to their customs, many of the most fantastic hotels of Bali follow suit. What is best, some of these are insanely pocket-friendly, by the looks of which is actually quite unbelievable.
Let's look at five of these amazing hotels in Bali that will not burn a hole in your pocket.
Ramayana Suites and Resort, Kuta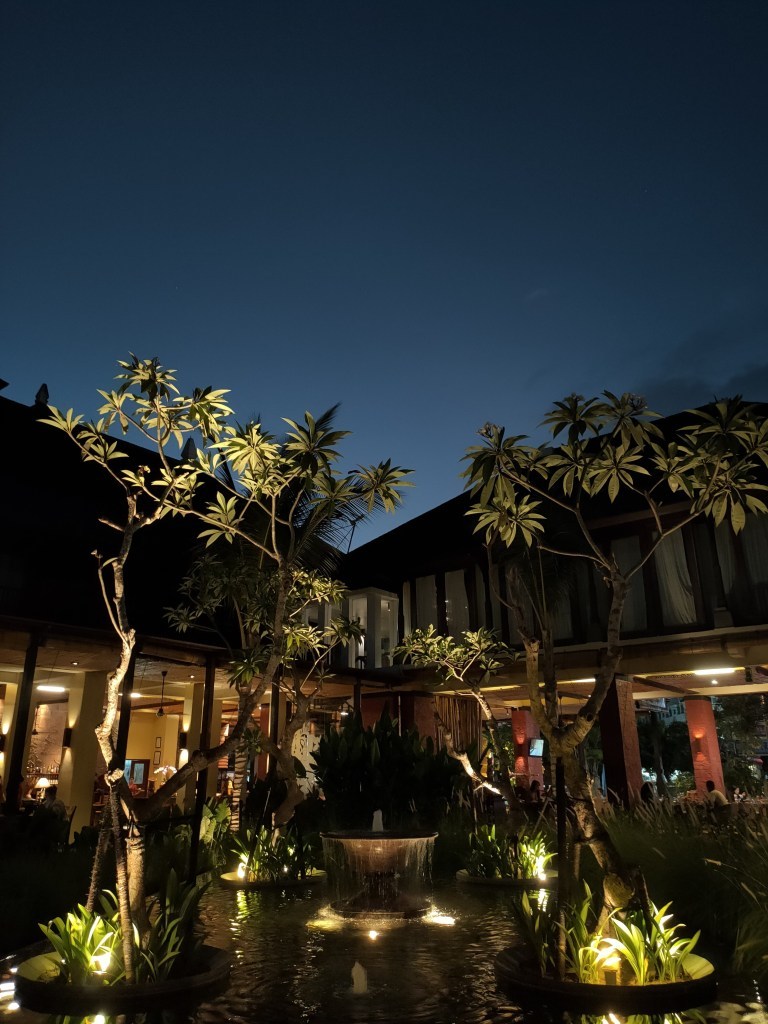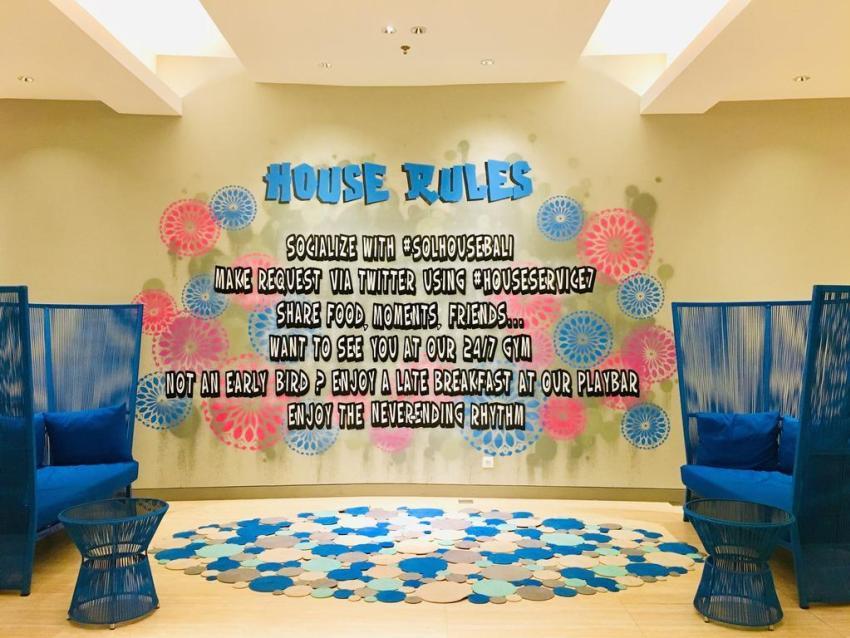 Bliss Ubud Spa Resort and Bungalows, Ubud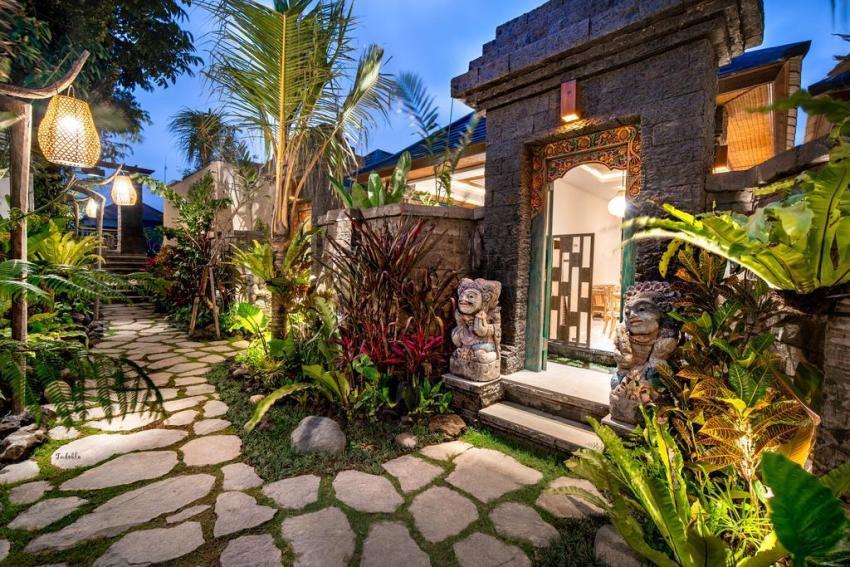 Star Semabu Resort, Nusa Penida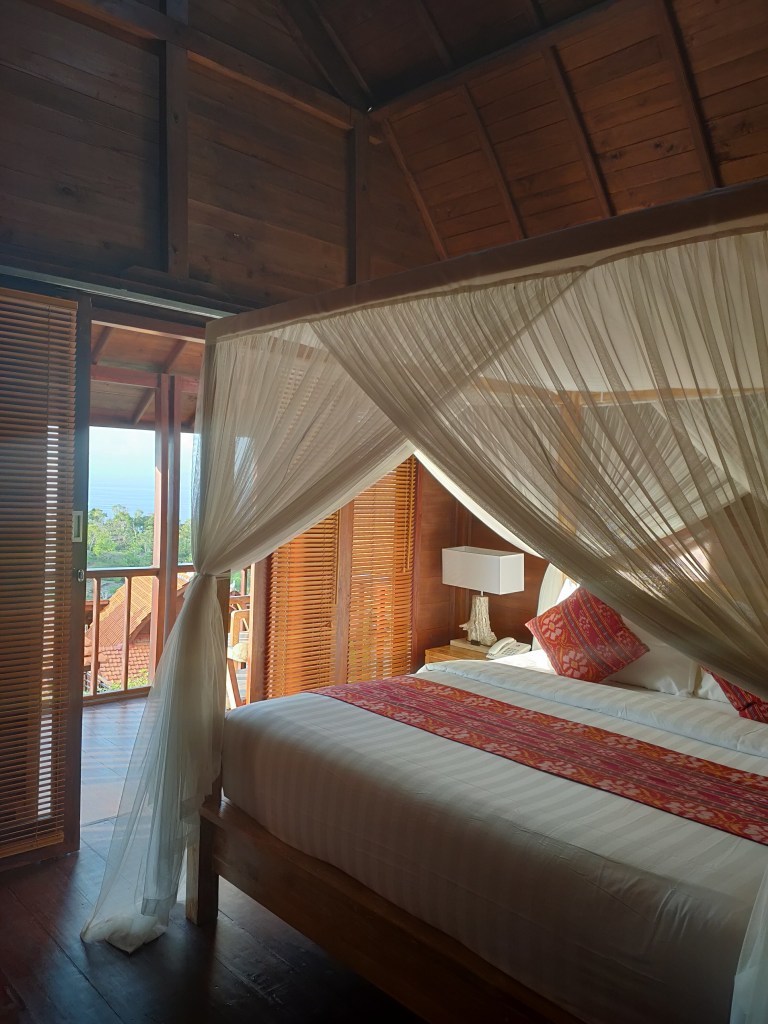 Mahagiri Beach Resort, Nusa Lembongan
Kuta has an amazing clubbing scene and is a Balinese city wrapped in the glitz and glam of the modern world. Just steps away from the glistening white sands of the Kuta Beach, the Ramayana Resort and Spa offers a 5-star tropical getaway from Kuta's throbbing upbeat culture. Located near Kuta's largest shopping mall, Ramayana Resort and Spa is a 10-minute drive from Ngurah Rai International Airport. Waterbom Park is a short drive from the hotel. The hotel is placed in the middle of the city, at the heart of its action. Just opposite the hotel is a series of colourful shops where you can buy the funkiest and inexpensive souvenirs, including handmade bags, swimsuits, hats and many items of home décor.
The hotel has two outdoor pools, a shopping arcade, and an orchid garden. The property also offers free WiFi access in public areas. Spacious and luxurious rooms are a given, and a small fee gets you to join classes in Balinese dance, local cooking, or cocktail mixing.
Tariff: Boooking.com gives a rate of INR 6.5K per night for a Deluxe Double Room if booked in advance.
Sol House Bali Legian has a tremendously upbeat and urban vibe. The hotel is a vibrant social hub within a happening destination. It is made in a way to attract more millennials and is also warm, welcoming and family-friendly. It's located in the downtown Legian area, surrounded by a popular shopping outlet, local market, bars, restaurants and night entertainment. The hotel is a 2-minute walking distance from the Legian Beach and 5-minutes away from Kuta Beach. The hotel staff isn't poised or grumpy, but rather, very cheerful and they go out of their way to help you. Rooms are bright, fresh, modern and spacious with fun pops of colour. Certain rooms also come with a large private balcony and lounge area. The lobby area is air-conditioned, which is sort of a rarity in Bali. A branch of Melia International properties, Sol House Legian is full of energy and fun.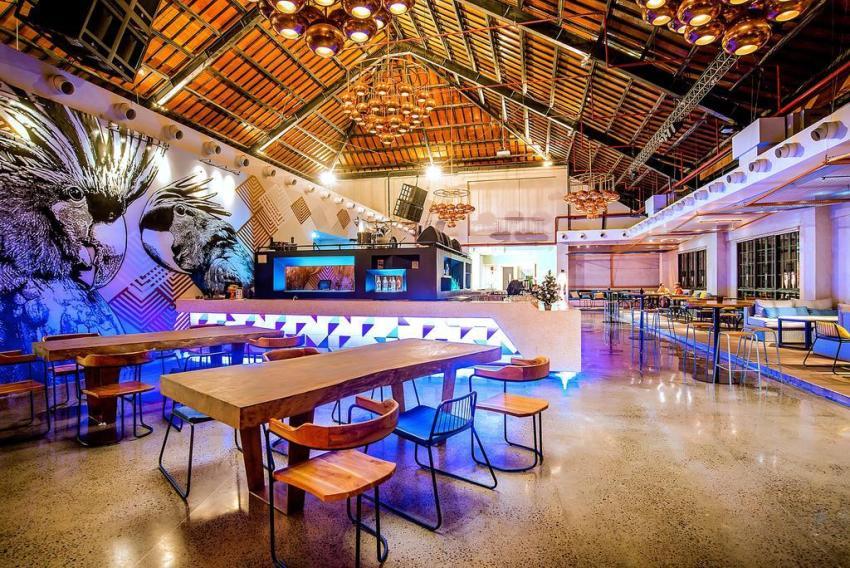 Tariff: Sol House Bali Legian's official website offers a tariff of INR 3.2K per night for their House Room, which is basically a steal.
The hotel is situated in a beautiful location away from the hustle and bustle of Ubud's main centre. Surrounded by large expanses of paddy fields, the peaceful retreat features a beautiful outdoor swimming pool and a hot tub and provides the ultimate, most relaxing massage services. Bliss Ubud Spa Resort also provides free shuttle to Ubud Centre, which is a shopping hub of Bali. Since the hotel is situated more towards the rustic Bali, the 4-poster beds come with their own mosquito nets. Rooms are aesthetically done with dark wooden interiors. Although surrounded by lush, green fields, it is just a 5-minute drive from Ubud's centre and a 10-minute drive from the popular Monkey Forest. Bliss Ubud Spa Resort has free parking and is just an hour's drive from Ngurah Rai International Airport. But the best part about the hotel is that if a guest is staying for a minimum of 3 nights, they will receive a one-time complimentary 30-minute massage.
Tariff: Booking.com offers an unbelievable rate of INR 4.9K per night for this ultra-luxury property.
Nusa Penida's star hotel, Star Semabu Resort is what a resort in an exotic island should look like. Situated in Bali's sister island Nusa Penida, 3 km from Toyapakeh Beach, the resort provides a spectacular view of the Indian Ocean. Every room is located in a separate villa-like situation with an attached bathroom that has an authentic rustic setting. The wooden interiors of the room makes the experience worthwhile and so does the outdoor pool. The rooms open up to a beautiful view of the gardens along with the sea and plenty of sunshine smiles on your face as you wake up in the morning. The marvellous Broken Beach is 11 km from Star Semabu Resort, while Gamat Bay is 2.9 km away.
Tariff: Booking.com offers an unbelievable rate of INR 3.3K per night for this amazing property.
Situated in Nusa Lembongan, another one of Bali's sister islands beside Nusa Penida, Mahagiri Resort is a beachfront hotel with a private beach and three spectacular outdoor swimming pools. The gorgeous view of Mount Agung, the active volcano, is worth every single penny spent here and more. Sunrise and sunset at the Mahagiri Resort give you a golden view of Mount Agung, which is pretty priceless. The rooms are spacious and bright and the breakfast area opens to the pool view, which is honestly, beautiful. The resort's private beach is huge and gives a great walking experience. One can even lounge by the sea at night peacefully or have some wonderful conversation the whole evening with their friends or family, surrounded by a mystic atmosphere. Lembongan is a 30-minute fast boat ride from Sanur Harbour in Bali and the resort is a 5-minute drive from Jungut Batu Pier. The Mangrove forest point is 1.3 km from Mahagiri Resort, while Mushroom Bay is just 2.9 km away.
Tariff: Booking.com offers an unbelievable rate of INR 35.4K per night for this amazing property.