Beaches? Check. Adventure? Check. Serenity? Check. Memories? Check!
Bali is about all this and more! Go to Bali for adventure and calm, exploration and relaxation, sunrises and sunsets and you're sure to come back with a million incredible memories. With an array of experiences to offer and something to suit every taste, Bali is a great destination for honeymoon, bachelorette, family bonding or a get together with friends.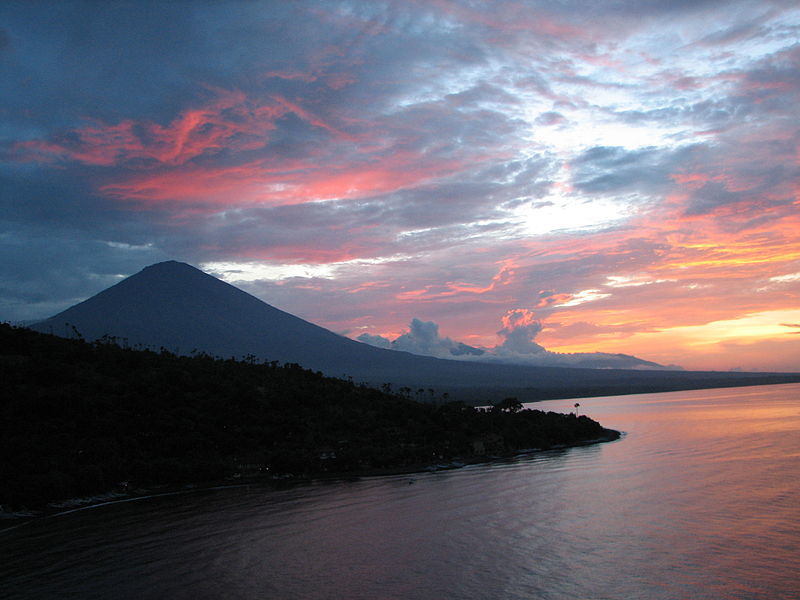 If you're still looking for reasons to plan your trip, here's a glimpse of how a holiday in Bali looks like. This 15-day itinerary has handpicked experiences for all kinds of travellers. It begins with a cultural extravaganza in Ubud and then moves on to Kuta and Nusa Dua for some adventure and fun-filled moments. The perfect end to the fiesta will be spending a few days at the luxurious neighbourhood of Seminyak. Read on!
Day 1:
Morning: Plan an excursion to Bali's Monkey Forest, also known as the Sacred Monkey Forest of Padangtegal.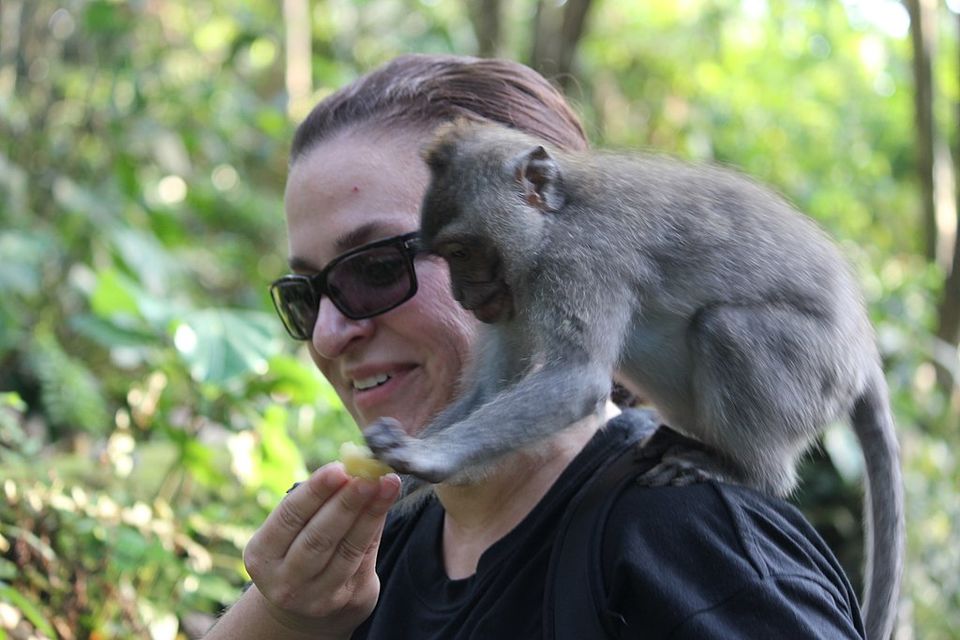 Visit this sanctuary for up close and personal encounters with the grey long-tailed macaques, strolls through the forest pathways and countless photo opportunities in the lap of nature.
Afternoon: For a culturally rich experience, plan a visit to the Ubud Royal Palace. Here you can admire beautiful Balinese architecture, the grandeur of the palace, well-manicured gardens and a number of cultural artefacts. This is also a great place to enjoy traditional folk dance performances in the evening.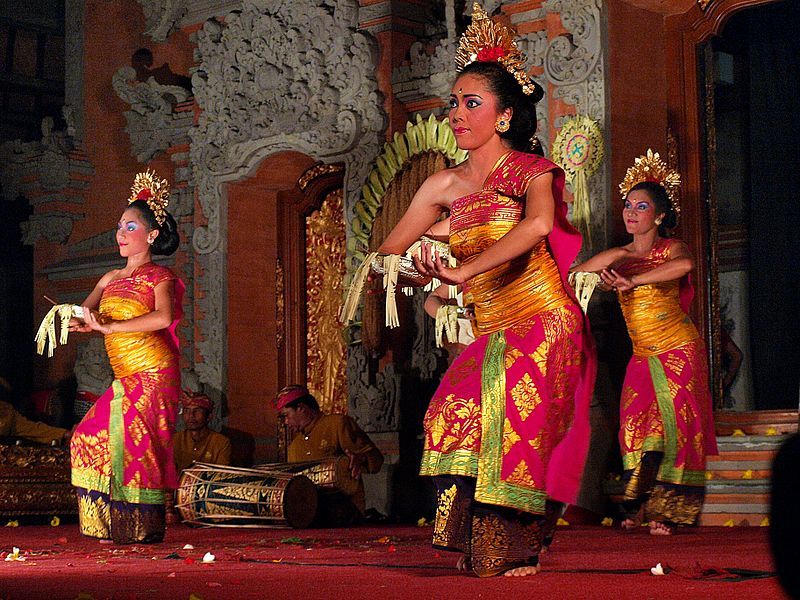 The Ubud Art Market is situated right across the Royal Palace. While you are here, shop for silk scarves, bags, traditional hats, home décor items and more. A stroll through the market will get you some of the best handicrafts around and is great to soak in the vibe of the city.
Don't forget to click some souvenir pictures at the Ubud Art Market, which was also the shooting location for the Hollywood movie Eat Pray Love.
Late Evening: Try out some local delicacies at Bebek Tepi Sawah Restaurant, a one-of-its-kind eatery set in a bamboo pavilion amidst rice fields. Whether you are visiting with your family, friends or are on a romantic date, you're sure to have a memorable time!
Day 2:
First half: Tegallalang Rice Terraces are picture perfect, serene and a great place to know more about the life of the locals. Once you are here, indulge in a conversation with the locals over a delicious coconut drink. Woven hats, sculptures and tons of photographs with the rice fields in the backdrop are souvenirs you must take from here.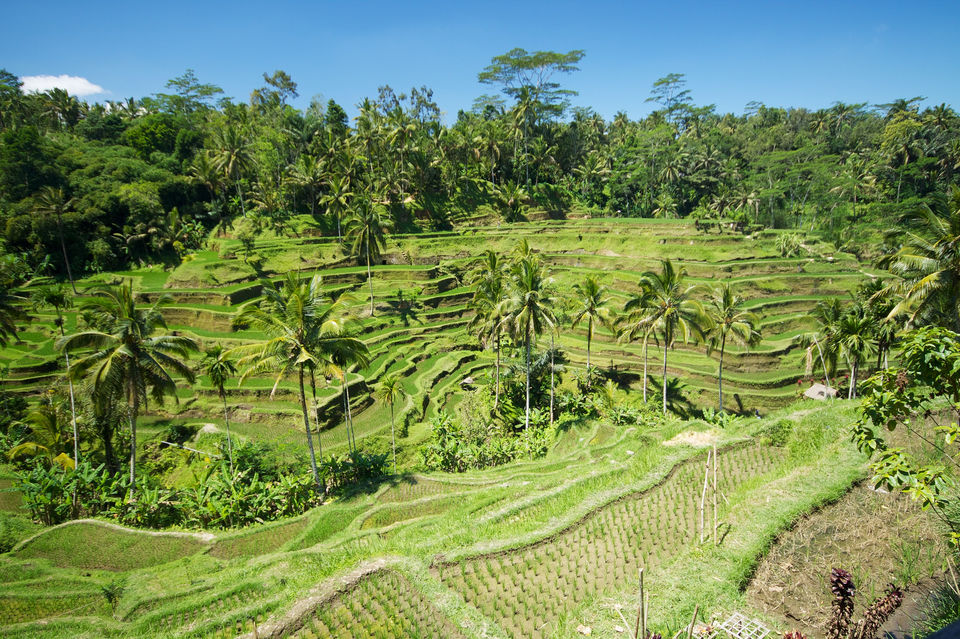 You can also plan a trip to Pakudui village which offers great insights into the world of these artisans who are experts at carving out the traditional Balinese souvenirs. Walk down the streets to see the talented locals creating beautiful objects by carving wood and other materials.
Evening: Spend a relaxed evening at your hotel pool, try out Bali's favourite cocktails at the bar or simply enjoy a lavish dinner with your loved ones. There are many nice places to stay in Ubud, including Four Seasons Resort Bali, The Purist Villas, Amora Ubud Villas, Bali Bohemia Huts and Hanging Gardens Ubud. Permata Ayung Private Estate is a great option for honeymooners too.
Day 3:
First half: As they say, a trip to Ubud is truly a cultural extravaganza so let's plan to go temple hopping today! Begin your day with a trip to Goa Gajah Elephant Caves, which was formerly a place of worship for Buddhists and Shiva priests. While you are here, admire the stone cave's ornate carvings and discover the many relics dating back to the 11th century.
Next, visit Tirta Empul, where the presence of freshwater pools is sure to be the highlight of your visit.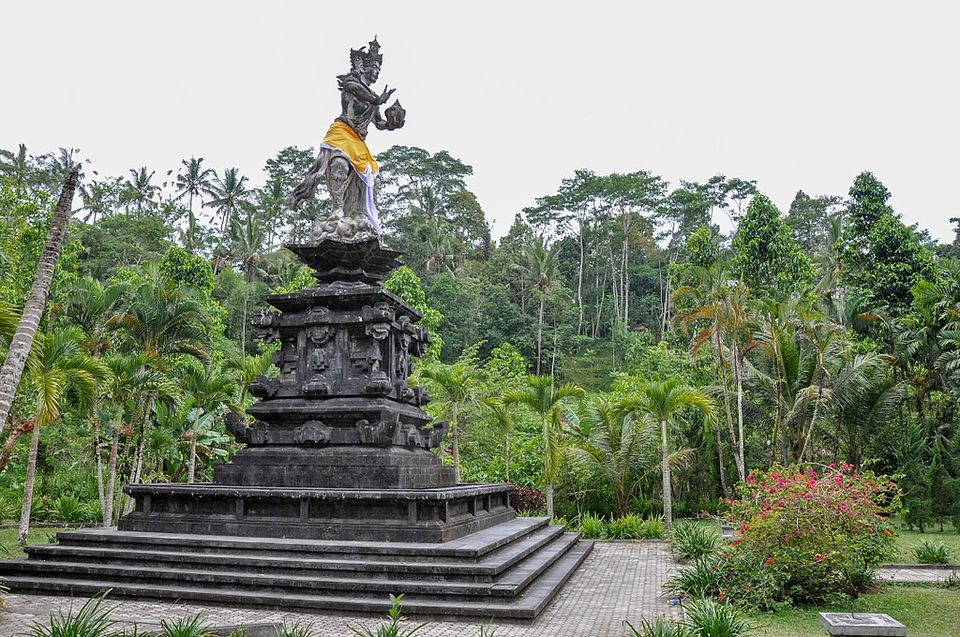 Situated close by, Pura Tirta Dawa Gunung Kawi Sebatu is next on your itinerary. This temple is known for its conventional purification pools served by a freshwater spring. Not frequented by tourists as much as the other temples, it makes for a peaceful escape and the natural beauty around only adds to your experience.
Yet another water temple located in central Ubud, the Pura Taman Saraswati Temple is a true representation of Balinese temple architecture. It welcomes you with many lotus ponds, intricate carvings on the walls and stunning photo opportunities.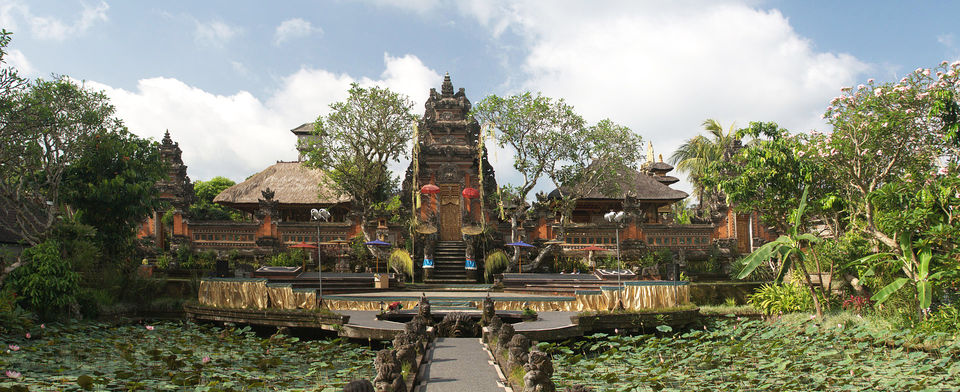 Head to Café Lotus right after your temple sojourn to capture the best views of the temple and its many blooms. The evening dance performances held at the temple (at 7.30 p.m.) can also be seen from the café.
Day 4:
With so much to do, you can never have enough days in Ubud. Next on your itinerary is a day trip to Kintamani. If you can make it, try to reach before sunrise because the views are to die for. The trip also includes a trek up the Mount Batur volcano.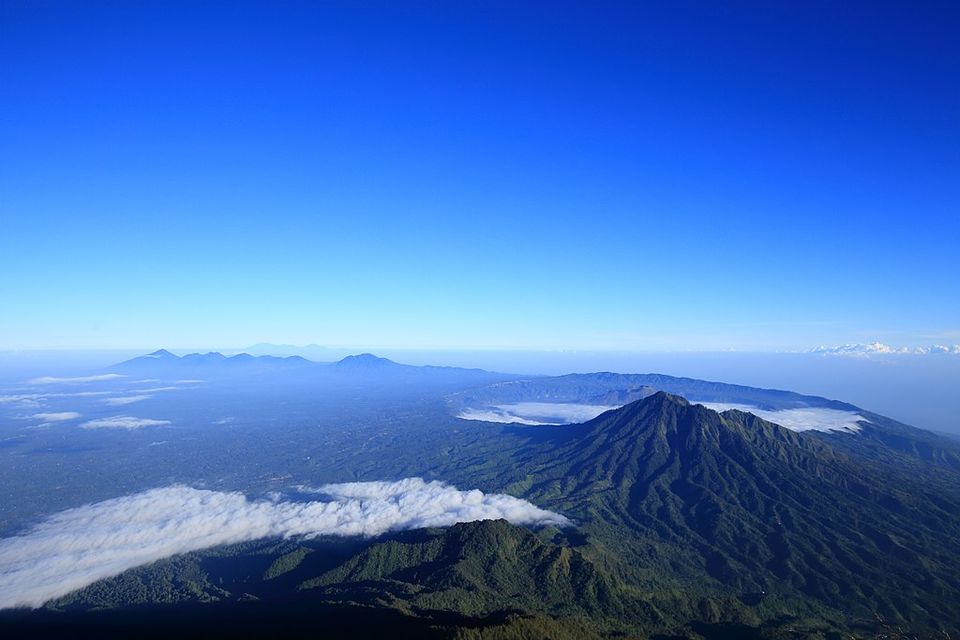 After the slightly hectic trek, you can spend a few relaxing hours boating at the Batur Lake. Cycling around the lake is also a popular activity here.
For lunch, stop by at one of the multi-cuisine cafés in the area and enjoy stunning views of the mountain as you dig in!
Mount Batur is about 45 minutes away from main Ubud so you'll be back by evening.
After chilling for a bit, head to the Indian restaurant Ganesha Ek Sanskriti for specialities from different Indian states. While the menu is extensive and looks delectable, the Cheese Naan is definitely a must try.
Day 5:
A therapeutic massage followed by a swim at your hotel is a great idea to do away with the tiredness from the previous days. Most hotels in Ubud have a spa and are beautifully done up.
We would recommend you spend your last day in the town exploring the different facets of your abode.
Evening: If you'd like, try out popular dishes at some restaurants in Ubud for dinner. Our top picks include the Mushroom Cappuccino Soup at Luxe Barbeque & Grill or the European and Asian cuisine at Locavore.
Day 6:
Morning: Drive down from Ubud to Kuta, just about 40 kilometres away. You can also visit Kuta on a day trip from Ubud but a 1-night stay is recommended if you wish the experience the best of the neighbourhood.
Evening: Dance the night away at Bali's most popular sunset viewing spot, Rock Bar at Ayana Resort and Spa.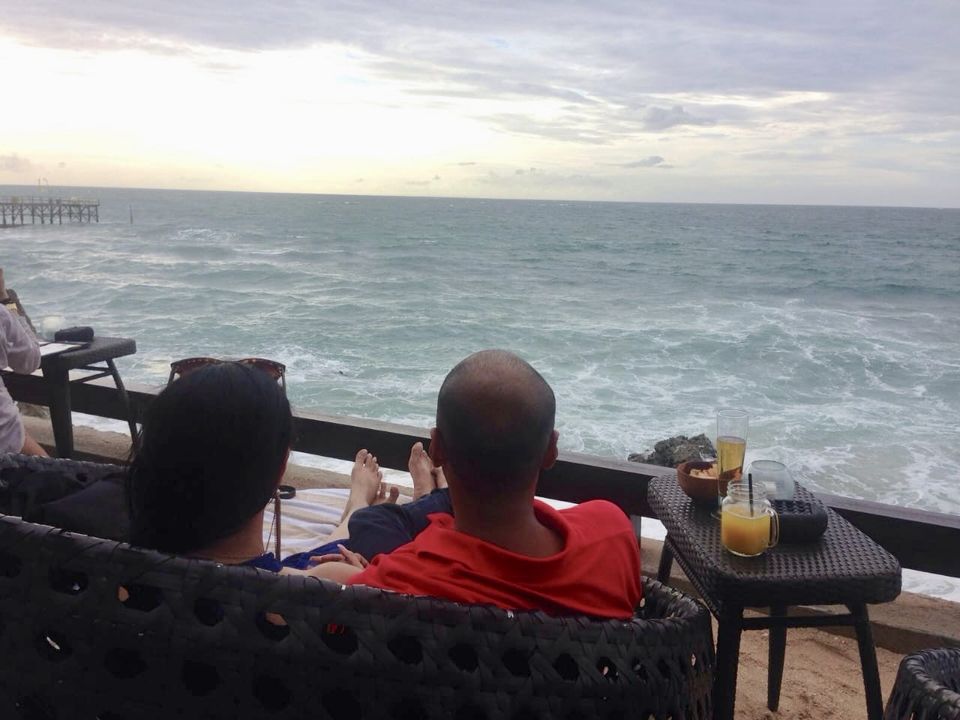 Day 7:
Morning: Explore the local markets to shop for clothes, jewellery, footwear and other knick-knacks at Kuta before you leave for your next destination, Nusa Dua. Nusa Dua is just about 15 kilometres away and the drive is a smooth one.
Afternoon: Hit the beach soon after you check in to your resort as Nusa Dua is where you can enjoy the best of adventure activities and water sports.
Evening: While in Nusa Dua, don't miss the Devdan Show, a 90-minute theatre performance that tells you everything you need to know about Indonesia. The Nusa Dua theatre, elaborate props, stunning costumes and magnificent stage sets (with pyrotechnics and artificial rains) are sure to mesmerise you. The show takes place on Mondays, Wednesdays, Fridays and Saturday at 7:00 p.m.
Day 8:
Adventure buffs are in for a treat today! Indulge in some more water sports at Pandawa Beach and Nusa Dua Beach, where a lot of local operators organize the adventure activities and have sports gear on rent.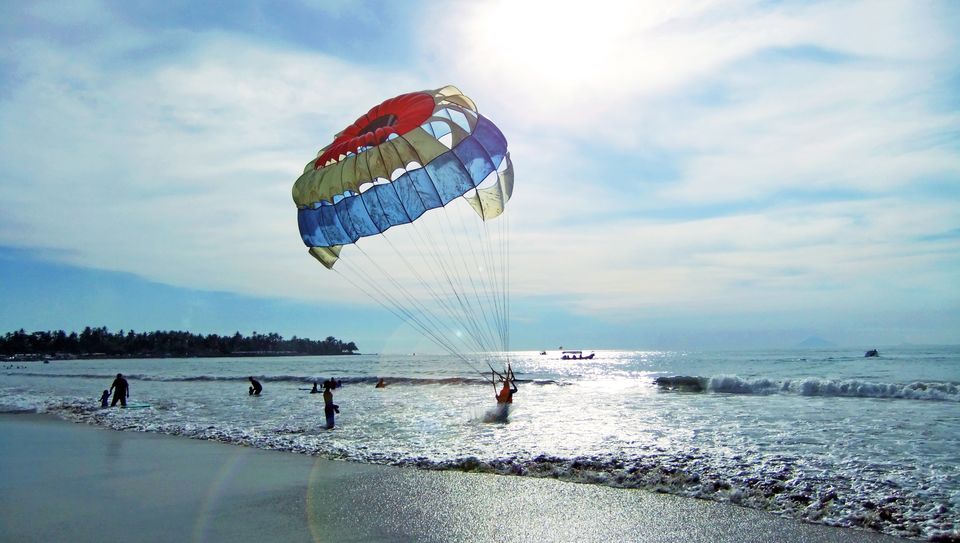 Some water sports that you can enjoy here are underwater scooter rides, banana boat rides, snorkelling, water skiing, sea walking, jet biking, paddle surfing, scuba diving, wake boarding and parasailing.
Night: If you're looking for luxurious offbeat dining experiences, Nusa Dua is where you can have one!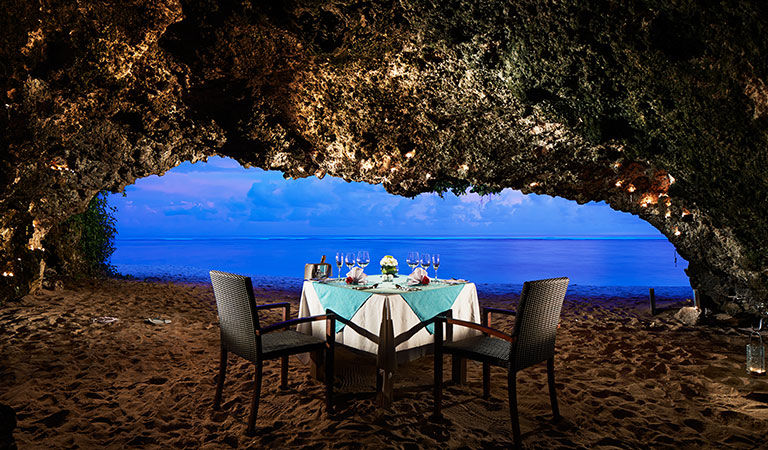 Book yourself a luxury dinner inside a cave, organized by the Samabe Bali Suites & Villas. You can hear the waves roll over in the distance as you pamper your taste buds with delicious food and wine. This might be a great place to try out the Balinese delicacy Nasi Goreng.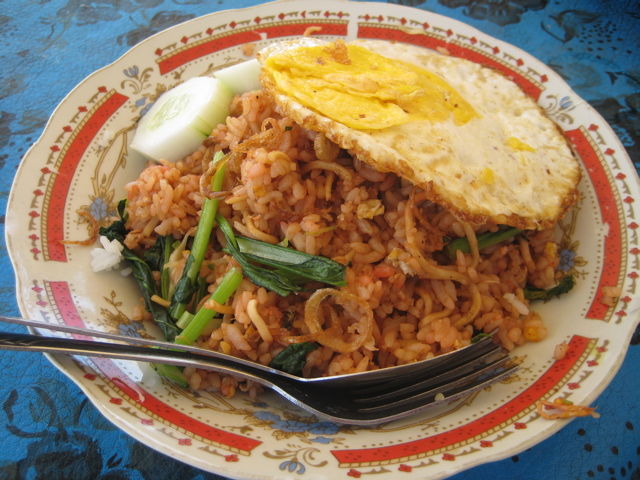 Day 9:
As they say, you should save the best for the last and so, this is where Seminyak features on your Bali itinerary. The ways and means of Seminyak can get you used to a luxurious lifestyle which you wouldn't want to leave for sure! Tourists visiting Bali for a short period of time often spend most of their vacation here for reasons more than one.
Seminyak is dotted with upscale resorts including Courtyard by Marriott, The Legian all-suites resort, The Samaya Seminyak, The Oberoi and Alila Saminyak, to name a few. Relax and rejuvenate at your hotel's private beach or spa after the previous day's adventure activities.
Day 10:
Make your Bali experience come a full circle as you unwind at the much loved Seminyak Beach, known for its clubs, bars, luxury hotels and a colourful seating arrangement complete with umbrellas and bean bags.
Book yourself a spot, take occasional walks to the beach just 100 metres away, sip on your sundowner and get set to live the good life!
Evening: Next, visit Potato Head Beach Club for an eclectic experience. Choose from the three well-stocked bars here and enjoy a sinful dessert at one of their many restaurants. This will surely be one of your most memorable evenings in Bali as you spend hours together in the infinity pool overlooking the Indian Ocean.
Day 11:
Spend the day building sand castles, collecting sea shells and playing games at one of many beaches in Seminyak. Some of the most exciting ones include Seminyak Beach, Petitenget Beach, Batu Belig Beach and Double Six Beach.
Day 12:
Morning: Ubud is undoubtedly the best place to soak in the local culture and see the many temples Bali is famous for. However, Petitenget Temple in Seminyak is also one of the most popular attractions in Bali and a visit here guarantees a very peaceful morning.
Afternoon: Head to Echo Beach if you're a fan of surfing or want to try your hand at it. The beach is also known for its restaurants serving seafood and the many vantage points that offer uninterrupted views.
Evening: The evening calls for a memorable beachside dinner plan with your loved one and we couldn't suggest a place better than Ku De Ta Bali. Hop on to their Tree Bar for a signature cocktail and then find a place at the indoor restaurant or under one of the beach umbrellas right next to the shore. The sea breeze, warm hospitality and lively décor will make you fall in love with the place even more.
Day 13: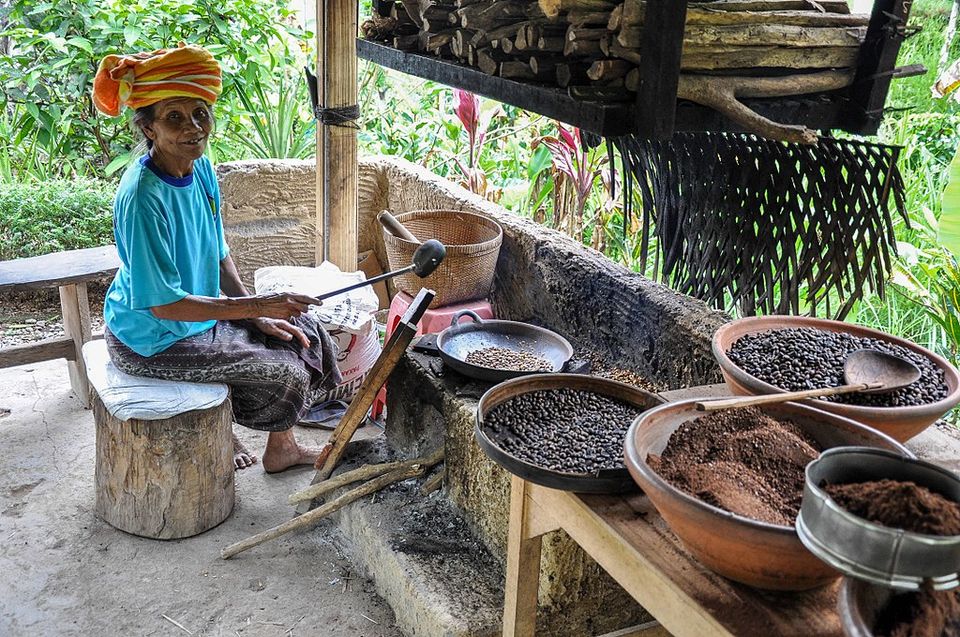 Morning: Any trip to Bali is incomplete without trying out the special coffee here. Revolver is one of the most popular coffee shops in Bali. The world's most expensive coffee Kopi Luwak (or Civet Coffee) is also on the menu here, along with sumptuous breakfast options.
Early afternoon: For those interested in arts, the Nyaman Gallery awaits you with a wide range of arts and artefacts, handicrafts made by local artisans and beautiful paintings and sculptures. Most of the exhibits here are on sale. Yet another art centre you can visit here is the Biasa Art Space.
Evening: Try out the other popular sunset and cocktails bars like WooBar Bali at W Bali Seminyak, La Favela Bali, Motel Mexicola and Double-Six Rooftop Bar.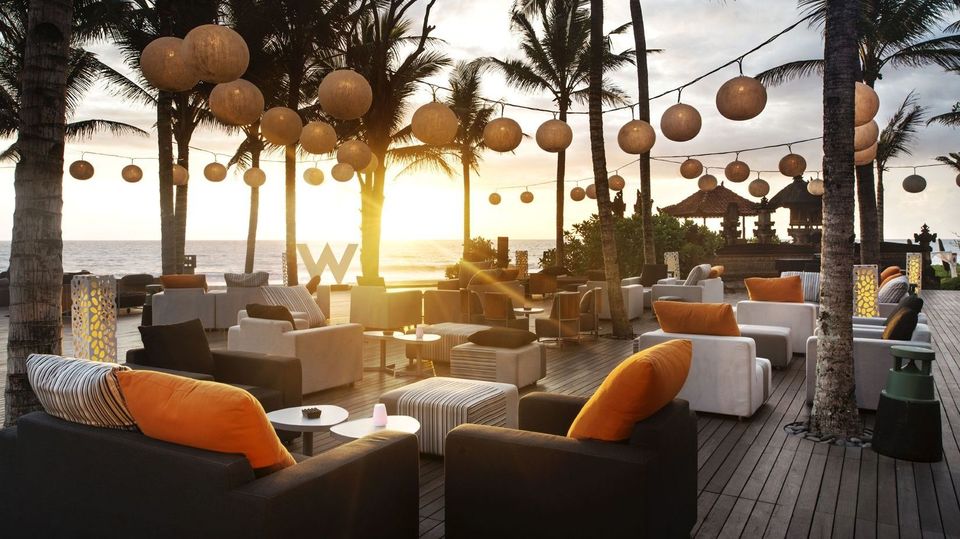 Day 14: This is the time to relax at your uber luxurious resort in Seminyak before you board the flight home. Check out the hotel's eateries, book yourself a calming spa session, swim your tiredness away at the hotel's temperature controlled pool or lounge in the deluxe lobby of your hotel suite.
We're sure this will make you want to pack your bags right now! So leave your worries behind and plan a holiday to this destination that offers an assortment of travel experiences hard to find anywhere else in the world.
Frequent searches leading to this page:-
Bali tour packages, Bali honeymoon package, Bali tour package for couple, Bali Indonesia package tour with airfare, Bali Indonesia tour package, Bali tour package from India, Bali honeymoon package cost