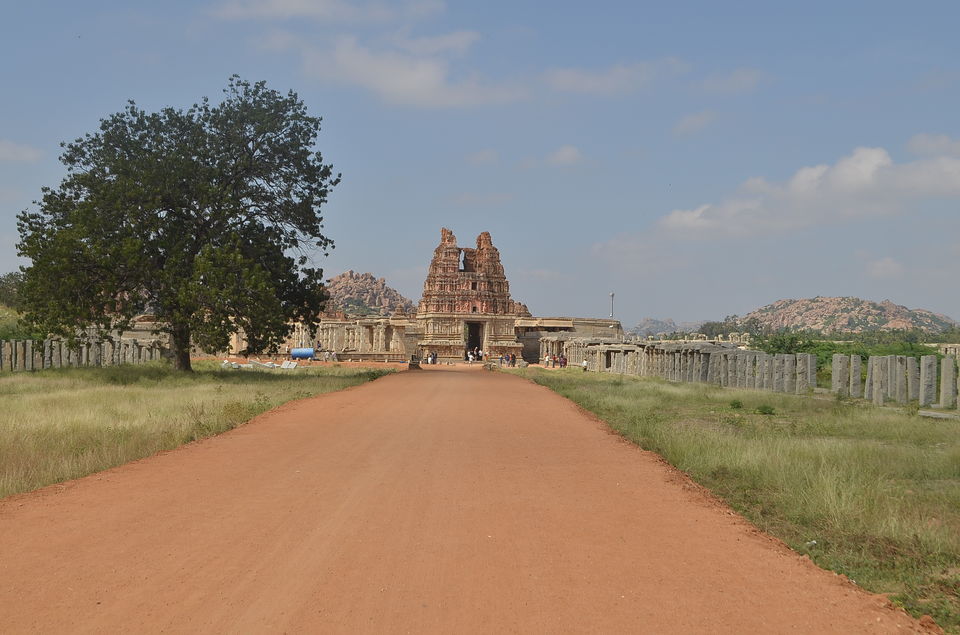 Hopping on to experience Hampi is like walking into the past. The city which dwelled on its river valley civilization has a rich history to fascinate anyone looking to learn about the yesteryears. The then capital of Vijayanagara empire was the second-largest city in the medieval era with its rich wealth and alluring architectural marvels.
Ruled by the mighty kings of the Vijayanagara dynasty, Hampi is considered to be one of the prosperous and wealthy states known to attract traders from around the world in the 15th century. A city built to withstand various invasions was finally brought down by Delhi Sultanates after which this UNESCO world heritage site lives through its ruins.
One interesting thing I have learned from a local resident is that there was a tradition followed in ancient India that once when the chief deity of the temple is taken away or destroyed, the temple becomes unworshipable and it will be left unnoticed. The sultan invaders did exactly the same destroying the idols and the temple was no longer in use and overlooked.
Going through all these un functioning temples is a different feeling. If a journey to understand nature will give you a kind of chill, the journey exploring some historical place as in Hampi will give you a different experience altogether. To just think of standing at a historic site which was the richest city of India some 500 years ago. How amazing it would be. Also, it made me wonder what would be likes of megacities - Bengaluru or Mumbai 500 years later if at all this world survives that period.
Before you visit a place like Hampi, it is good to know the background of it a little bit. Otherwise, it will only look a ruin to your eyes. Also, such a historic site should not be hurried in a day or two. You should at least stay here for 4 days, look around leisurely and absorb this place. Safely avoiding the hippie island lying on the other side of the Tungabhadra river there is so much Hampi alone has to offer. It is better to rent a bicycle to tour Hampi if you are on a longer vacation. But if you stick for a day, it's better you hire an auto as renting a moped in the temple side of Hampi is an option ruled out. Hire a guide since they'll be handy for a day's exploration. Otherwise, you can explore it on your own if you have plenty of time.
"The more you know of your history the more liberated you are"
Maya Angelou
Vijaya Vittalla Temple
The right place to start your Hampi exploration. You can cycle through the scenic road to get in here. Once you reach it, you can either opt to walk or take a buggy at the entrance till the temple for 20 rs to and fro. But it's just a 10-minute walk so you can choose to walk because that is where the famous market place - Vittala bazaar used to be. It was known for its horse-trading. You can see the sculptures of Chinese trading horses from here in the temple complex. Along the way, you can also see Pushkarani temple pond, Kudure Gombe Mandapa, and Gejjala Mandapa.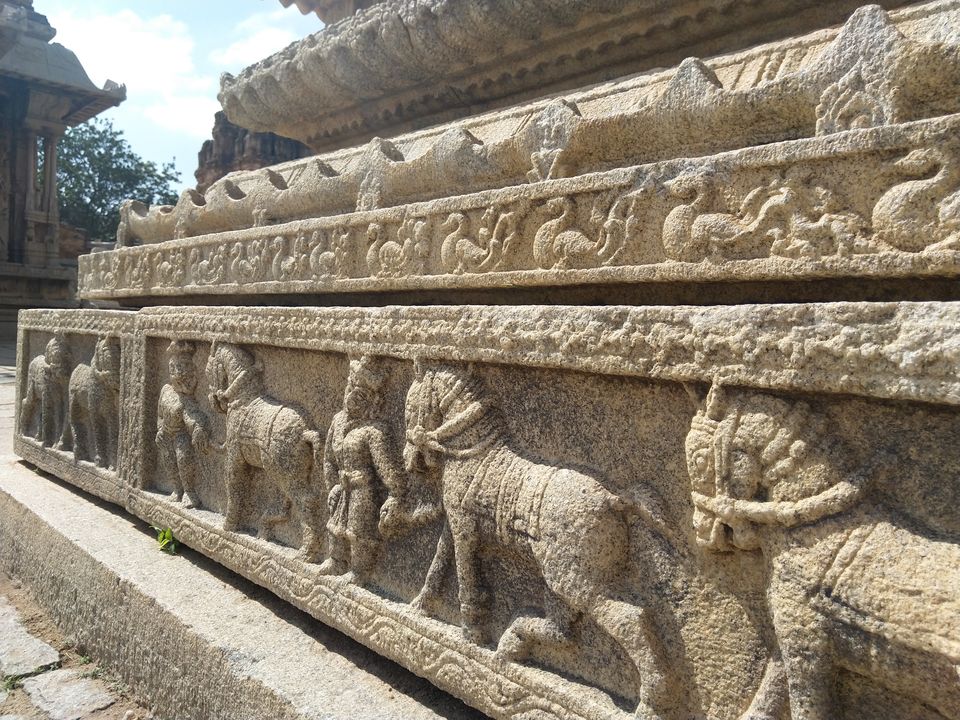 This Vittalla Temple has a famous stone chariot that we'll be seeing in the ₹50 INR currency. It is said that the wheel in the chariot was rotatable and that it was cemented later by the govt. Apart from that most of the temple complex seems half-ruined. The sanctum sanctorum once containing Lord Vittala is now devoid of any. As we proceeded inside, the complex became darker and darker. The musical pillar of Ranga Mantapa needs a special mention. It used to have 56 pillars resonation with different tunes of music. Sadly not in function now. The entry ticket is charged at 40rs which you can use it throughout the day for other sites too.
Queens Bath:
The swimming pool in those days was too good just by the looks of it. It had a 5 feet deep pool within an enclosed veranda with beautifully carved windows. The king and queen did lead a royal life back then.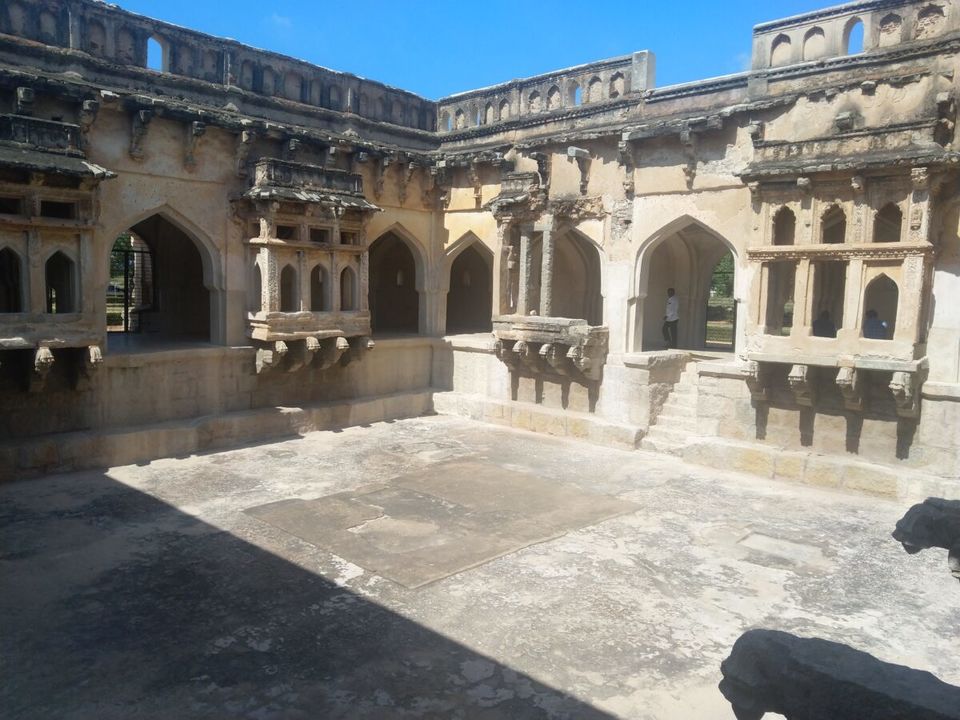 Hazara Rama temple
Hazara Rama temple is located in the royal enclosure, exclusively for the King's family. The story of Ramayana will be seen inscribed in the temple premises. Amongst that you can also see horses, dancers in the walls depicting the Dussehra festivities. Beneath this temple, we can see mosques built by the sultans.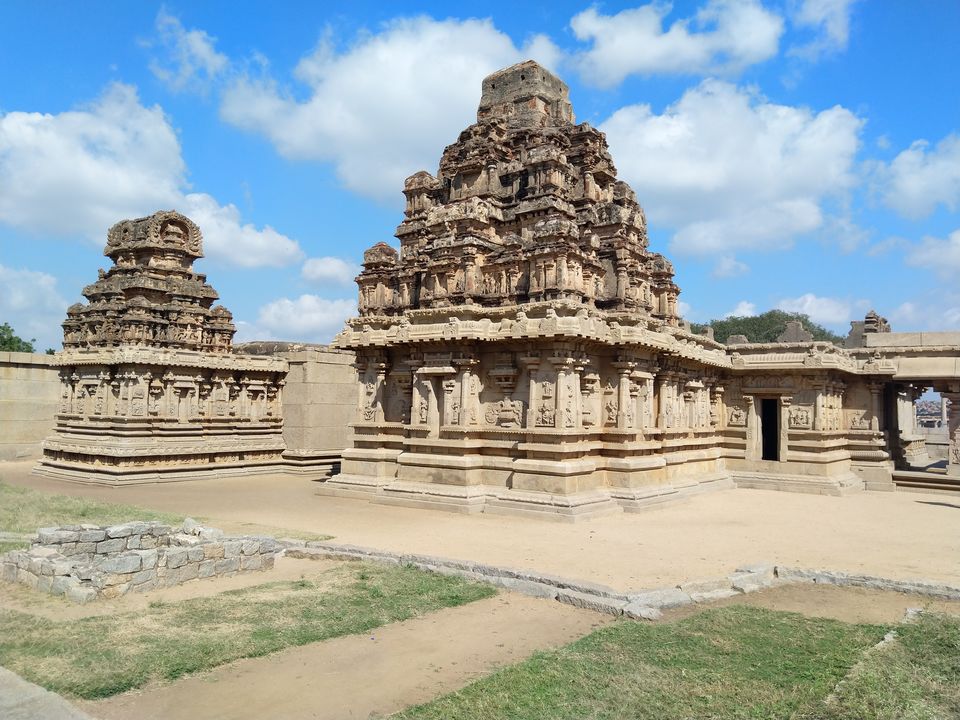 The Great platform
The great platform or granite platform is situated within the royal enclosure and is used to stage the celebration of Dussehra, victory parade after the war and so on. It has a stone door that was operable only with the help of elephants. It has also got a Pushkarani stepped tank on the sides.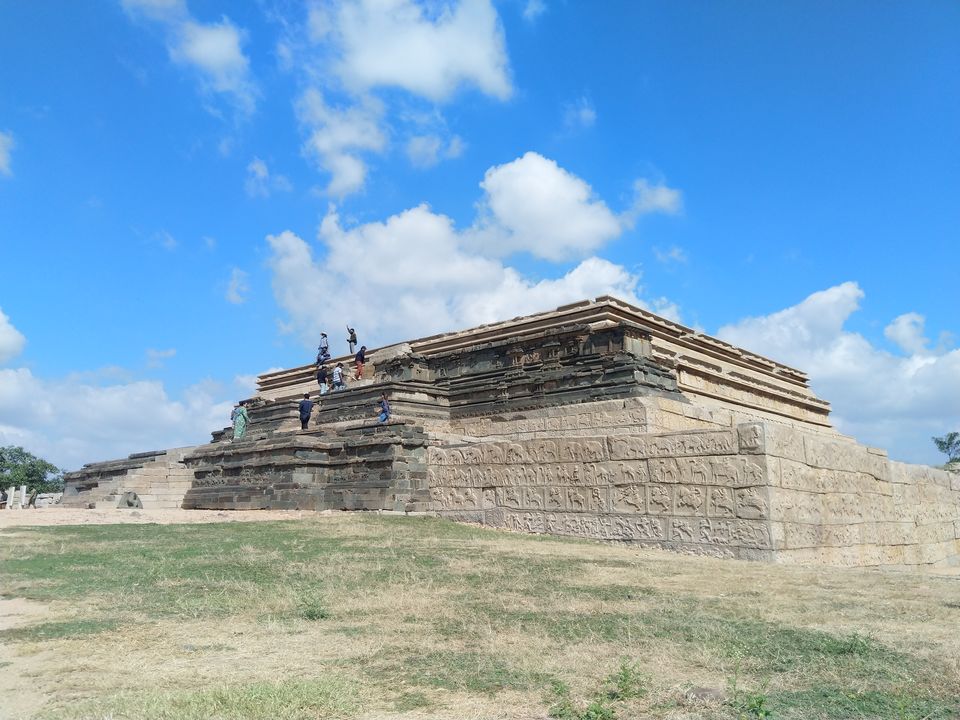 Monolithic Narasimha
This Narasimha statue is carved out of a single stone. Adjacent to it is a giant Shiva linga (Badavalinga temple).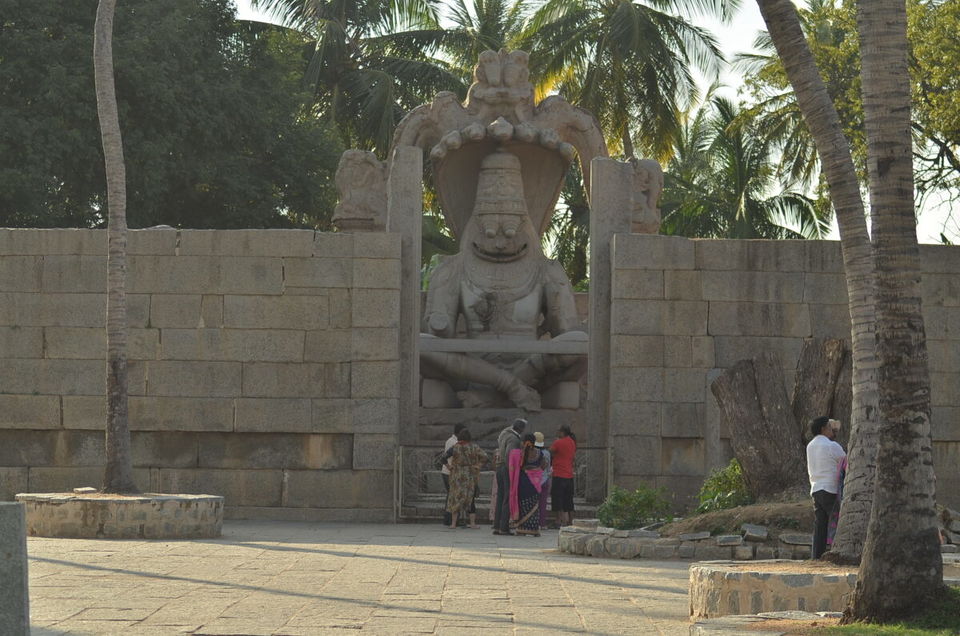 Hemakuta hills
Best place in Hampi for a proper sunset. The Virupaksha temple can be overseen from this little mountain. It is a very easy trek and obviously, evening is just the perfect time to be here. Relax and just watch the sun disappear slowly and steadily.
Apart from this, there is Matanga hill where you can catch the sunset too. With little more elevation.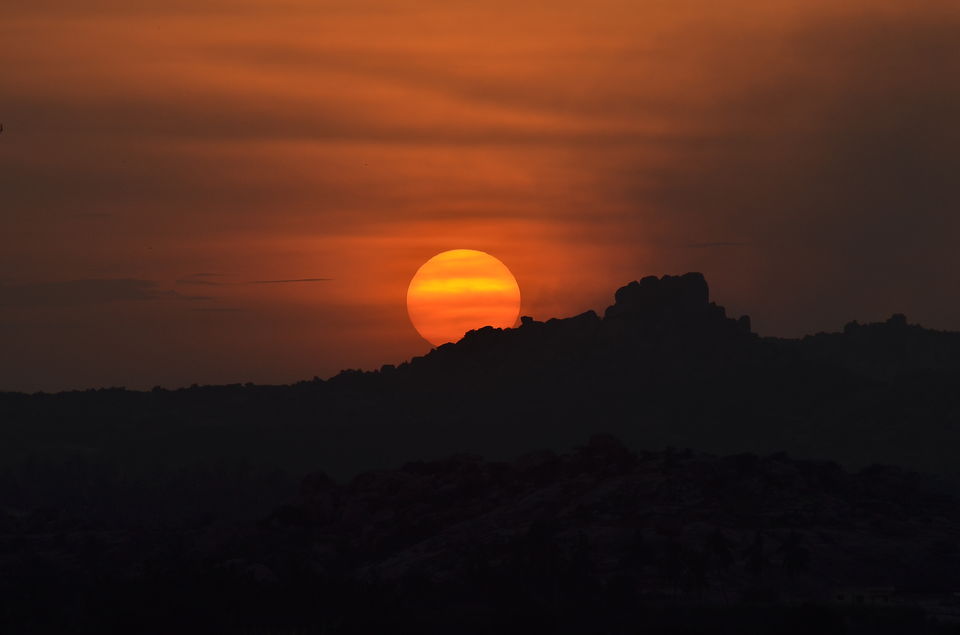 Virupaksha Temple
Dedicated to Shiva, this temple is one of the very few which is still in worship. Situated right beside the river, it has also got bazaar which attracts tourists for its attractive items and artefacts. In addition to that many homestays can be found near this temple. Early in the morning or late evening is the best time to visit this temple. Get to see the temple's elephant bath at the river if you are anywhere near in the morning hours.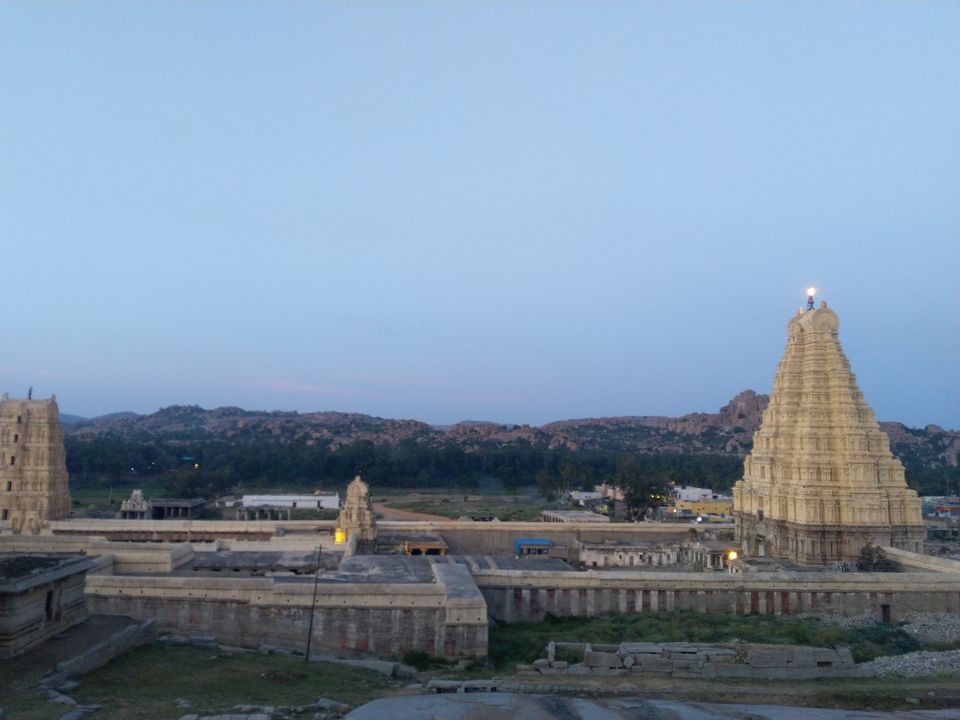 Underground Shiva Temple
Prasanna Virupaksha temple also known as underground shiva temple is built many meters below the ground level for some reason. We could not proceed further at a certain point inside the temple since it was submerged in water. There's a lawn outside where you can rest a bit in case you need a break.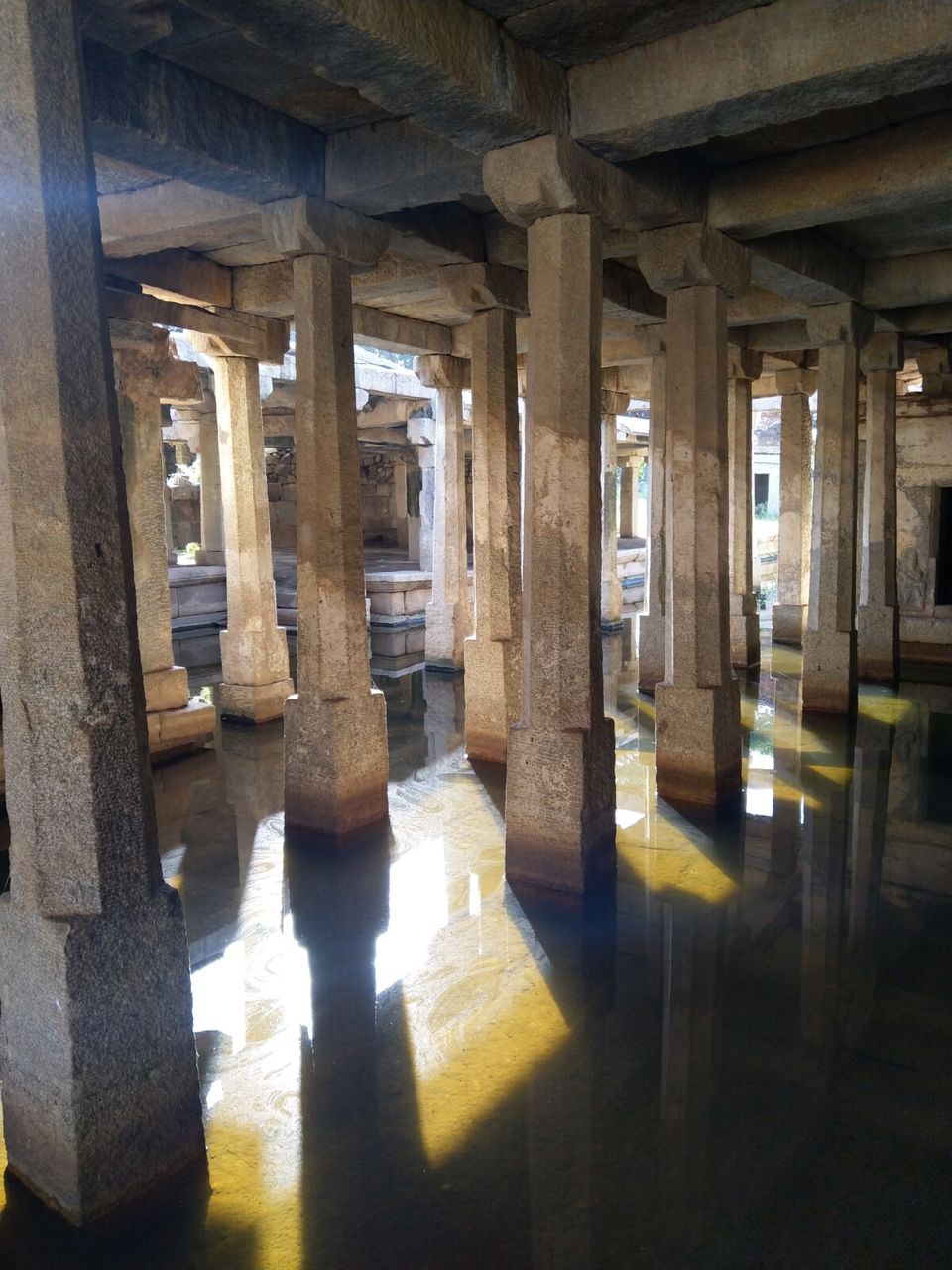 Elephant Stable & Lotus Mahal
Hampi waterfalls
Amongst your tight schedules, you can chill at Hampi waterfalls. Coracle ride and Cliff jumping is available here. You will be also provided with a life jacket if you require one. Coracle ride will cost you up to 100/person for an hour.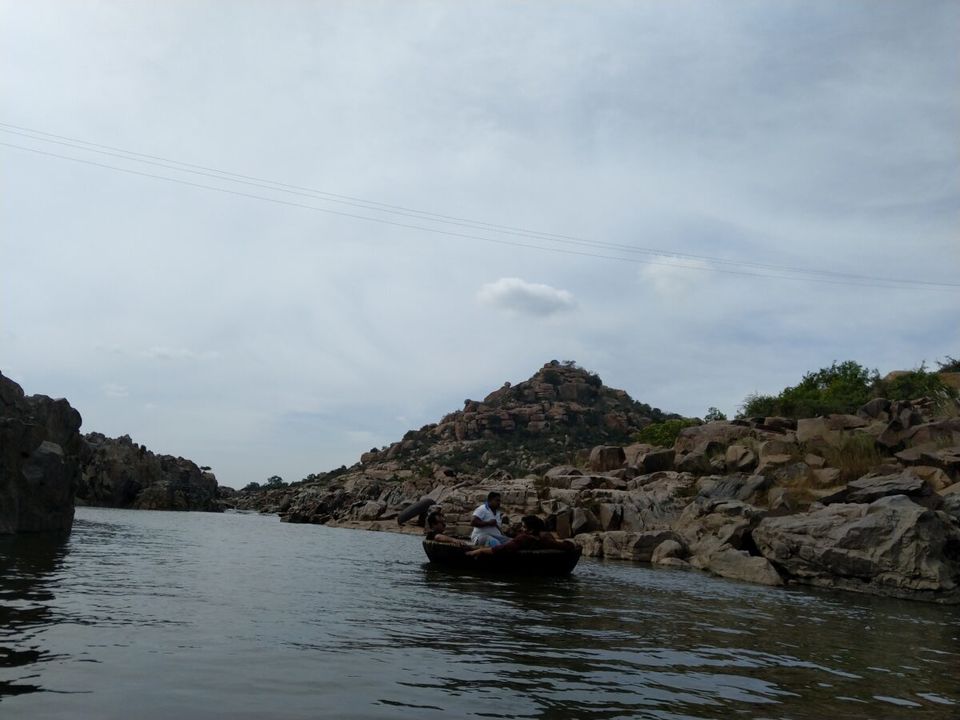 Apart from the above, the other places to see here include Monolithic Nandhi, Sanapur lake, Pattabirama temple, Achyutaraya temple, Anjeneya hill and so on. All the places mentioned can either be seen within a day or can be extended up to 3 or 4 days.
Commuting
Moped renting is not allowed on the temple side of Hampi. One can either choose between renting a bicycle or an auto. Bicycle renting is 150/day while auto can vary between 800-1000.
In the hippie side of Hampi, 2 wheelers can be availed but on a condition that it should not cross the other side of Hampi. Renting scooters can cost from 300-400 range with an extra 100 for petrol. Throughout this hippie island, you can see small shops selling petrol in bottles.
To cross the river you need to take a boat ride which will cost 40 rupees during the day and will go up to 100 if you are using it after the usual hours. The timing of this is from 8:30-5:30. To cross the river on the road will take an hour.
Stay
You have two options to choose to stay at either side of the river. I would suggest you have a stay on the hippie side where there is plenty of good accommodation when compared to the temple side. There are many resorts providing hut accommodation overseeing paddy fields and mountains. The Laughing Buddha is an option you can consider which is on the banks of the Tungabhadra river.
If you choose to stay on the temple side, there are plenty of homestay near Virupaksha temple. The cost may vary from 800-1200.
Food
From what I saw from Hampi, there are plenty of restaurants offering western foods along with Indian items. Mango tree near Virupaksha temple should definitely be on your list. Good food and great ambiance makes this place a must-visit one. A definite 10/10 for this.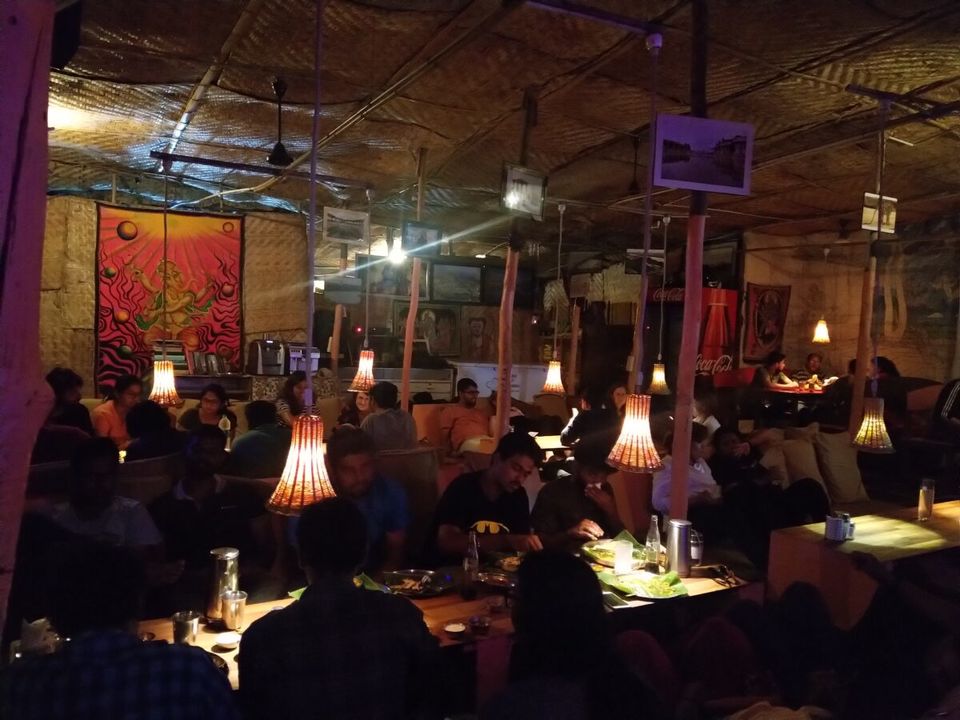 Quick tips
Plan a visit during the winter season preferably from November to March. Touring around in the summer heat will be tedious. Hire a guide if you want to know the place in detail. Hurrying up will make you miss something. So it's better to get their help. Of course, Google can help. Be on your own if you got enough time. Choose a Stay at the hippie side of Hampi. 2 wheelers can be rented only on the hippie island.