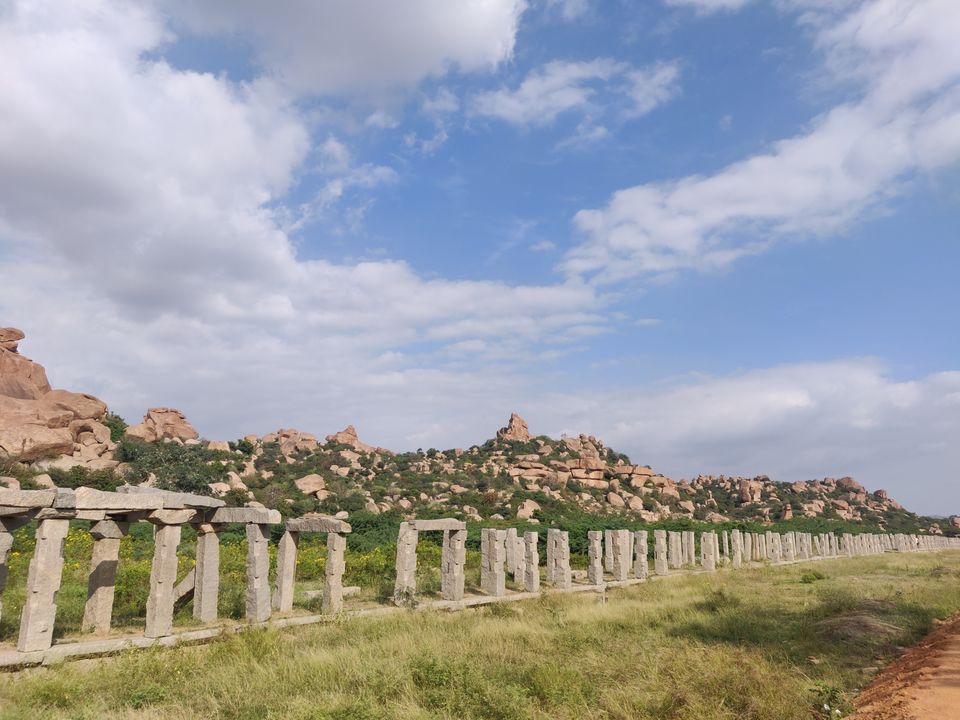 Hampi was a last lap in our Road trip from Mumbai. After covering Bijapur-Aihole-Pattadakal -Badami and viewing the extremely beautiful monuments ,we were unprepared for the breath taking beauty of Hampi.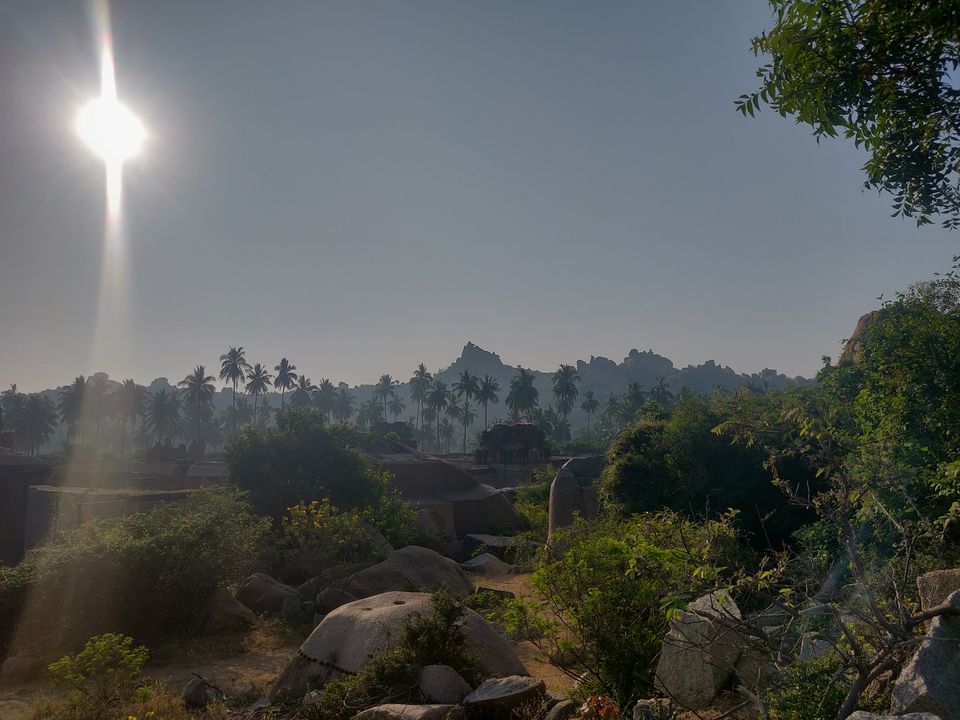 How to reach :
Air : Nearest airport is Belgaum . You can also fly to Bangalore airport and drive down to Hampi which is 300 kms
Trains : Nearest Train Junction is Hospet ( 12 kms)
Road : From Mumbai via Belgaum -Hubli & from Bangalore via Tumkur-Chitradurg
About Hampi : Hampi also called the Group of Monuments at Hampi is an UNESCO World Heritage site .It is an ancient village in Karnataka dotted with ruins and monuments from the Vijayanagara Empire dating back to the 7th century. It is nestled between boulders on all sides

How to explore Hampi : Hampi is divided into two parts. One is the main Hampi town where all the main attractions are situated and the other part is across the Tungabhadra River called the Virupapur Gaddi or Hippie Island .
Anegundi also believed to be kingdom of the Monkey king Sugriva in the epic Ramayana is on the Virupapur Gaddi side. We had stayed in the main Hampi town
I strongly recommend understanding the Map of Hampi before exploring . I found the map posted below very useful to explore Hampi. My personal experience was it is best to cover the Sacred Center ( Route 1) and the Royal Center ( Route 3) in one day. A day can be kept for the Hippie Island side of Hampi .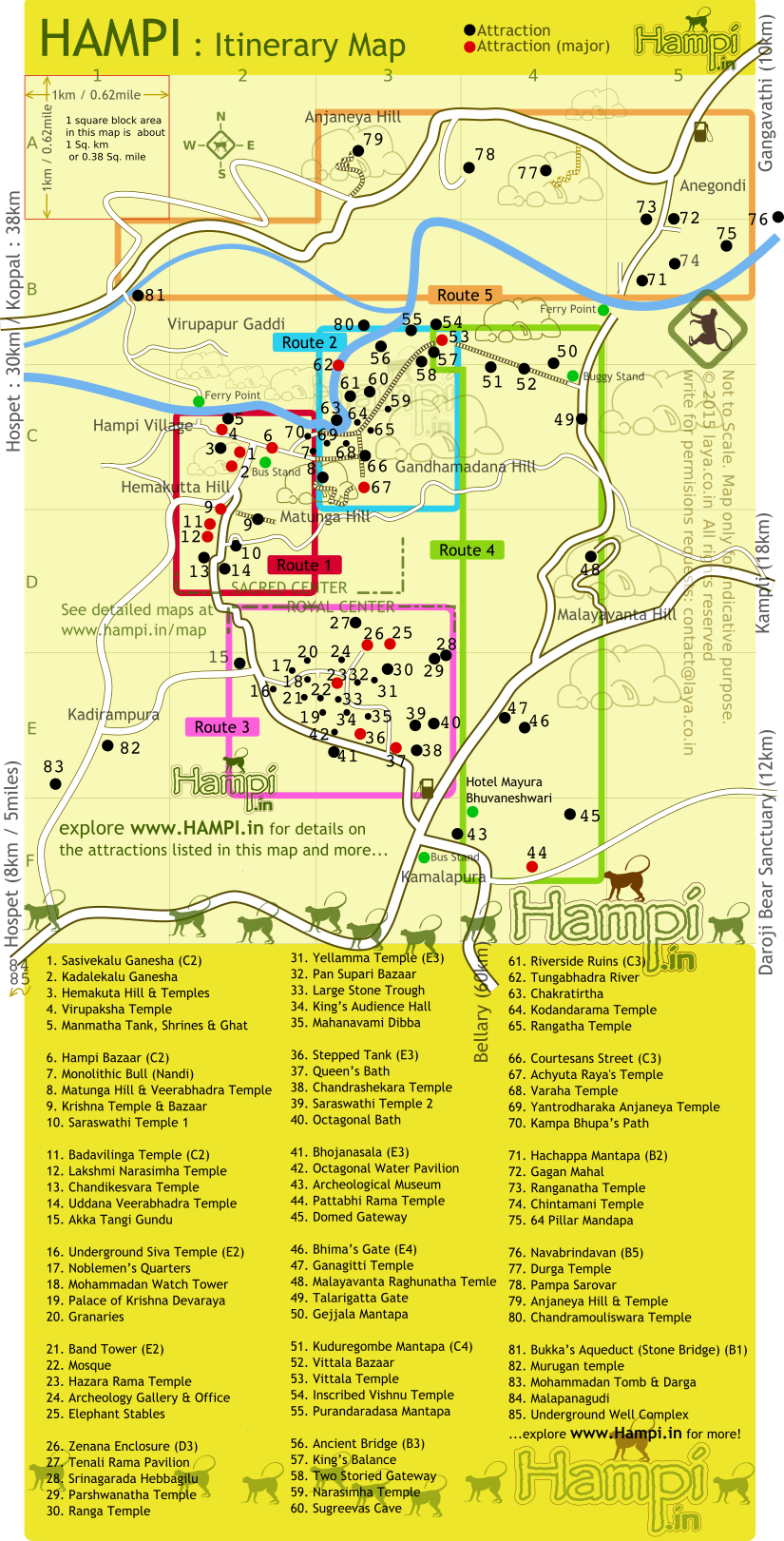 How to sightsee : There are rickshaws available who charge for a day's sightseeing in the main Hampi town . You can also take a coracle ride to visit Virupapur Gaddi from the ferry point near Virupaksha Temple. It's a 2 min ride but the experience is worth it. From there you can hire a rickshaw to see all the attractions on this side
Accomodation : There are many homestays in main Hampi as well as on the Hippie Island side . The KSTDC hotel Mayura Bhuvaneshwari is also located in the main town of Hampi. We stayed at Saanvi Homestay which was close to the main attractions
Food : There are many roadside stalls near Virupaksha Temple and also many restaurants on the Virupapur Gaddi side of Hampi
You can explore Hampi through my photo feature which is self explanatory