If you are staying in any part of Karnataka or western Andra Pradesh then Hampi would have surely been in your bucket list. It makes for a great road trip with friends, a warm outing with family or even a very liberating solo trip given the laid back and hippie culture of Hampi.
In this blog I will be sharing all the info needed so that your trip will be hassle free.
The ideal time to visit Hampi - October to February when the weather is pleasant.
How to get to Hampi - If you are starting from Bangalore the most common route is Bangalore-Chitradurga-Hospete-Hampi. As I am writing this the road from Chitradurga to Hospete is in a moderate to good condition and one can maintain a average speed of 60-80 kmph, but be cautious to oncoming heavy vehicles. The total distance is 350 kms and would take about 8 hrs on motorbike including breakfast, photosessions and tea/stretching breaks.
Where to have breakfast - Just before Dabaspete one can have a good south Indian breakfast at Shree Rathnam restaurant. It a good clean place with ample parking space.
If you are doing a road trip i suggest leave Bangalore at 5:30 am and have a heavy breakfast at 7:30 am. The goal is to reach Hampi by lunch since it gets really hot around 1 - 2 pm and not many hotels can be found in Hospete road.
Where to stay in Hampi - A quick google search yields tons of good places, but I suggest stay in Sanapur, the other side of Hampi - across the river. The place where we stayed is called Hotel Gowri. I highly recommend this place for its wonderful hospitality, good food and its location. I suggest to stay in proper rooms and not in the bamboo huts since the huts are small and we found frogs crawling on the floor. :)
Sanapur has got its own charm, with its green paddy fields overlooking sunset/sunrise and also away from the hush hush chaos of tourists. You can refer to by blog on Sanapur here.
How to get around in Hampi - In my opinion the best way to roam around and visit all the prominent places is to hire a local auto where in the driver will also serve as a mini guide. He will take you around all the prominent places from morning till late noon. The usual rates are around 1000 rupees. In this way you not only contribute to the local economy you can also explore hampi in a relaxed manner.
Best place for lunch - By around 2 pm once the auto driver completes all the places, a good place to have lunch is at Mango tree restaurant which is adjacent to Virupaksha temple. The food is excellent with a brilliant ambiance.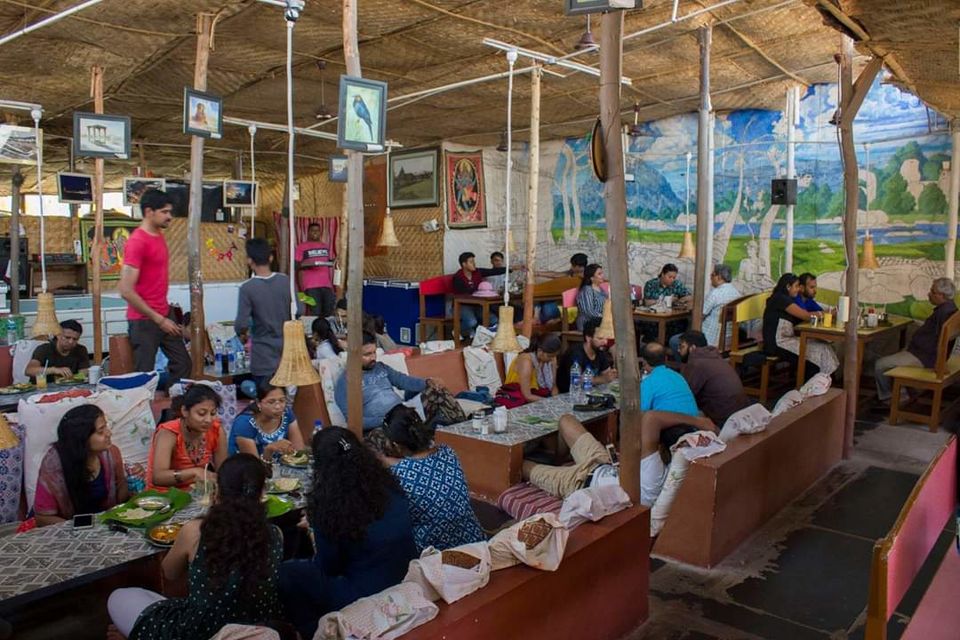 Now, I am not going to wax lyrical about 'what each stone says in Hampi'. There are plenty of articles where the ruins of Hampi is expressed in poetic ways. What follows next is pictures from the main attractions in Hampi.
Kadalekadu Ganesha - The biggest monolothic statue of Ganesha in south india. The belly of this statue resembles a Bengal gram (Kadalekalu, in kannada) and hence the name.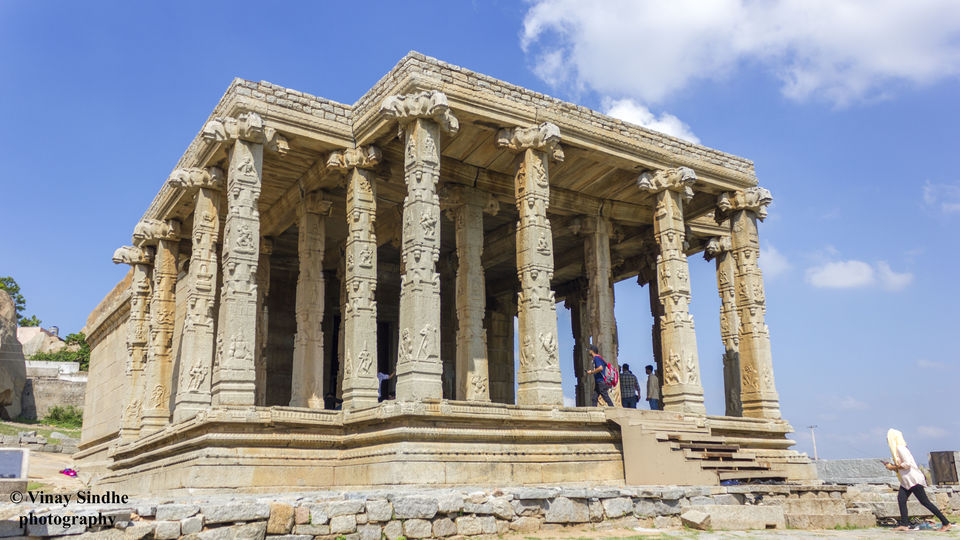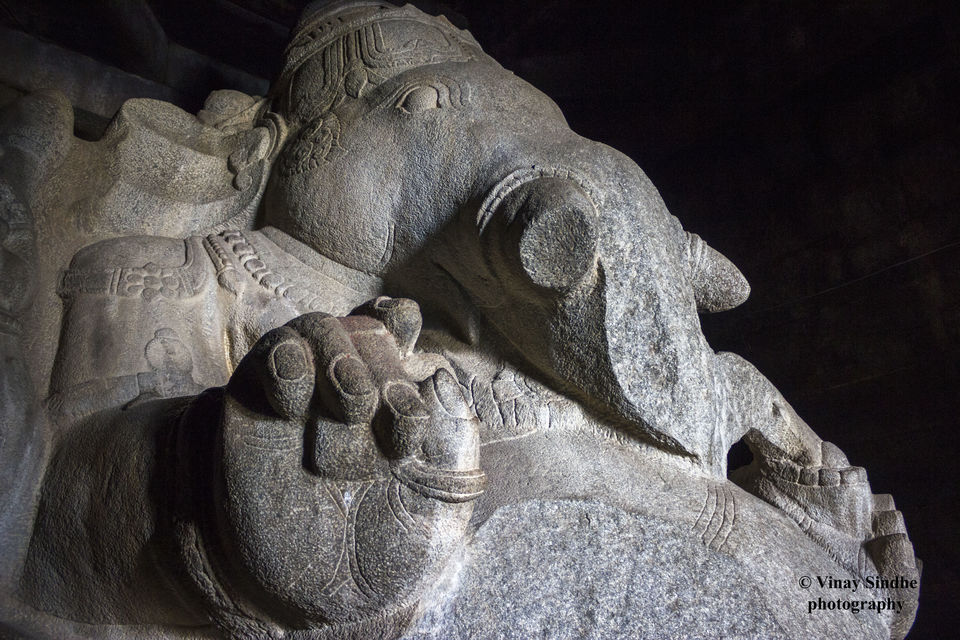 Krishna Temple - This temple was built by Krishnadevaraya in 1513 AD to celebrate the conquest of the eastern kingdom of Udayagiri or Utkala, present day Orissa.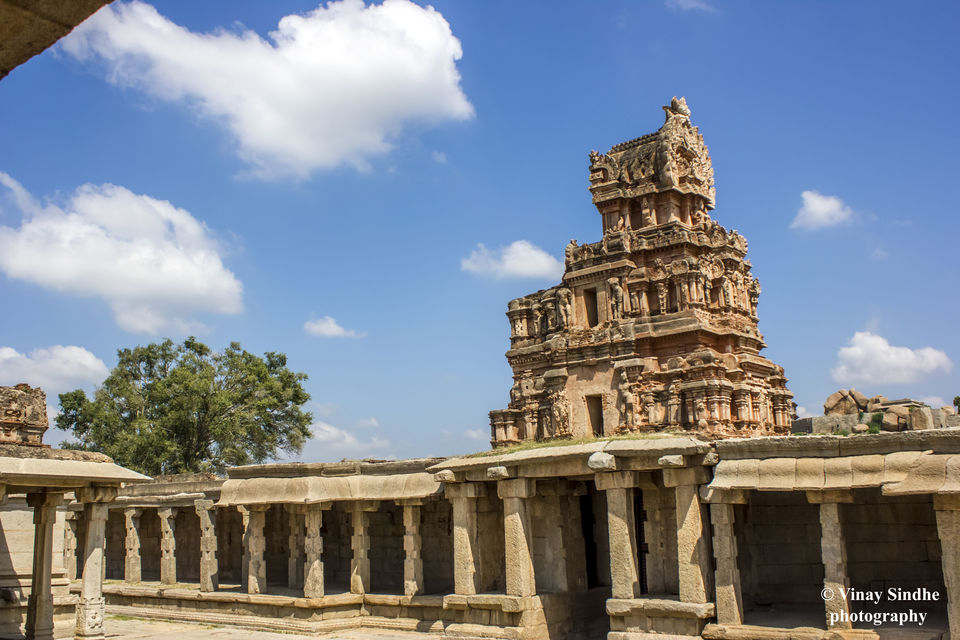 Vijaya Vittala Temple - Architectural extravaganza, epicenter of Hampi's attractions.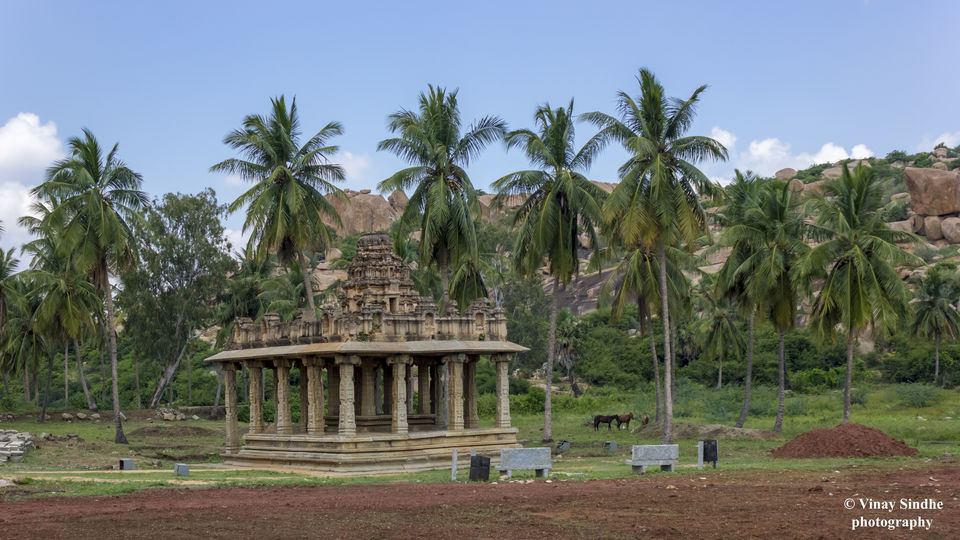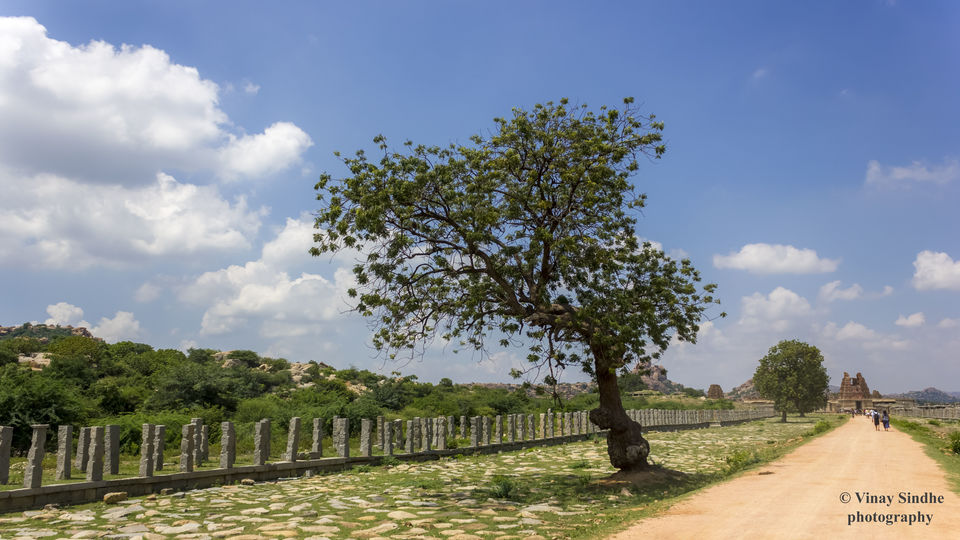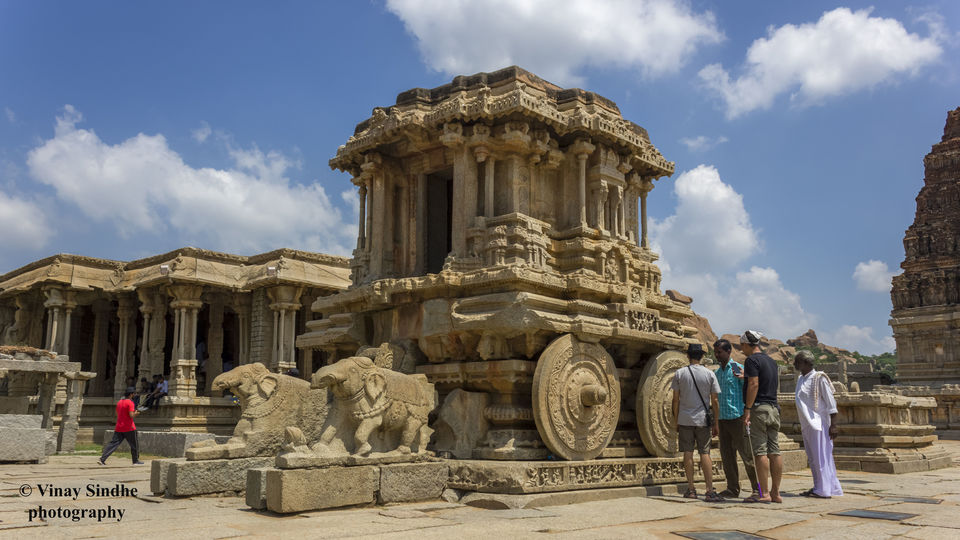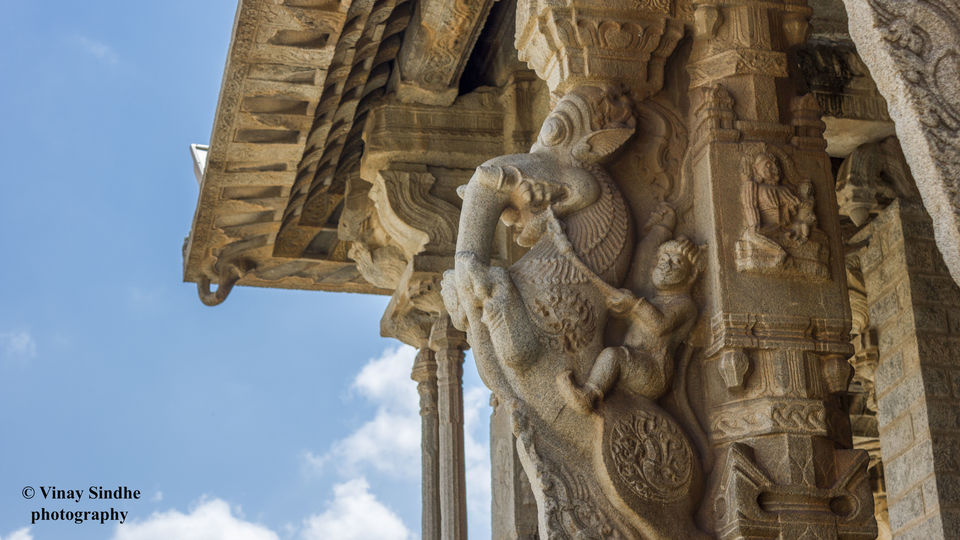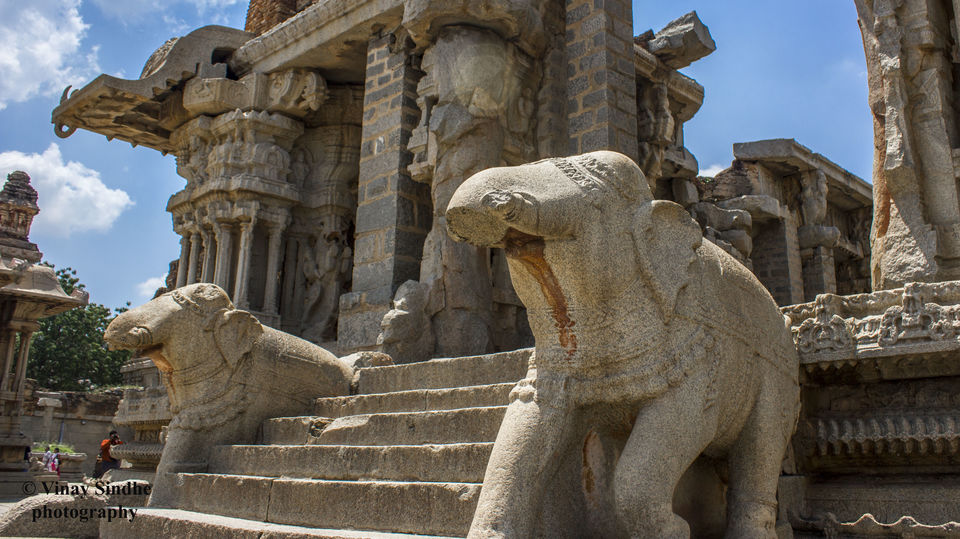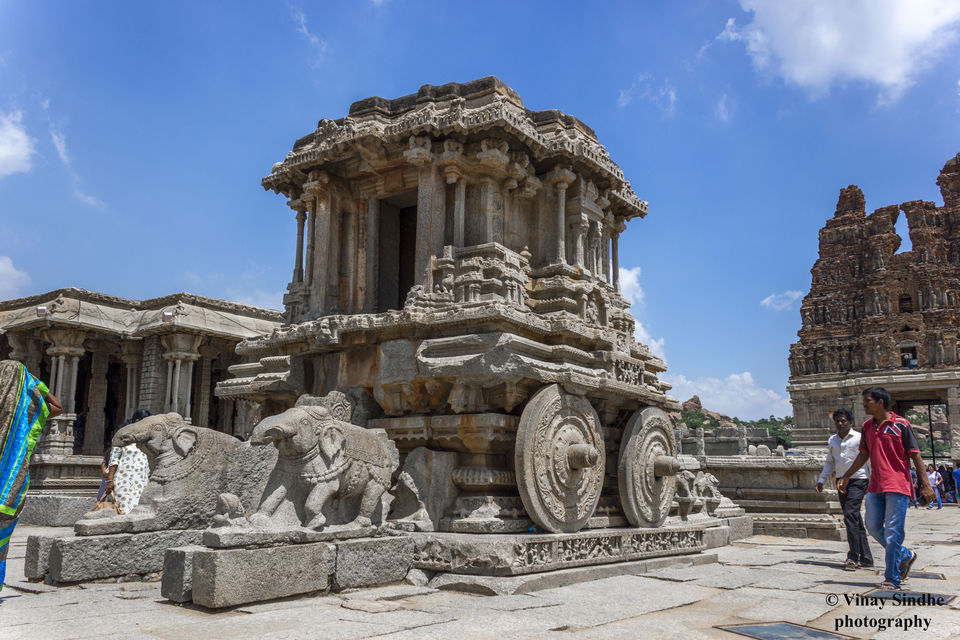 Queen's bath - self explanatory. One can admire the grandeur of a bathing complex used by the queen.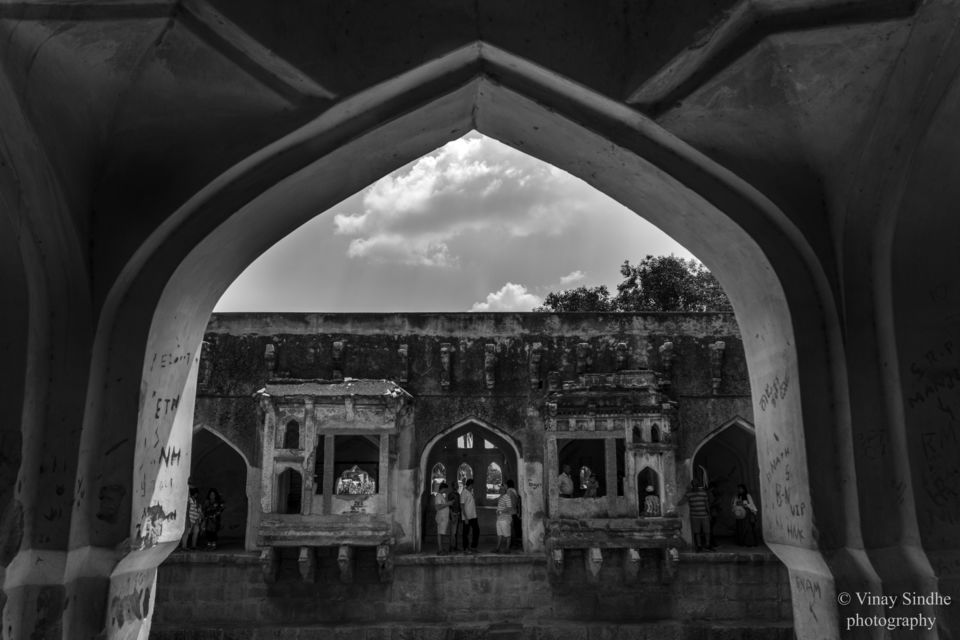 Pushkarni - Sacred wells of Hampi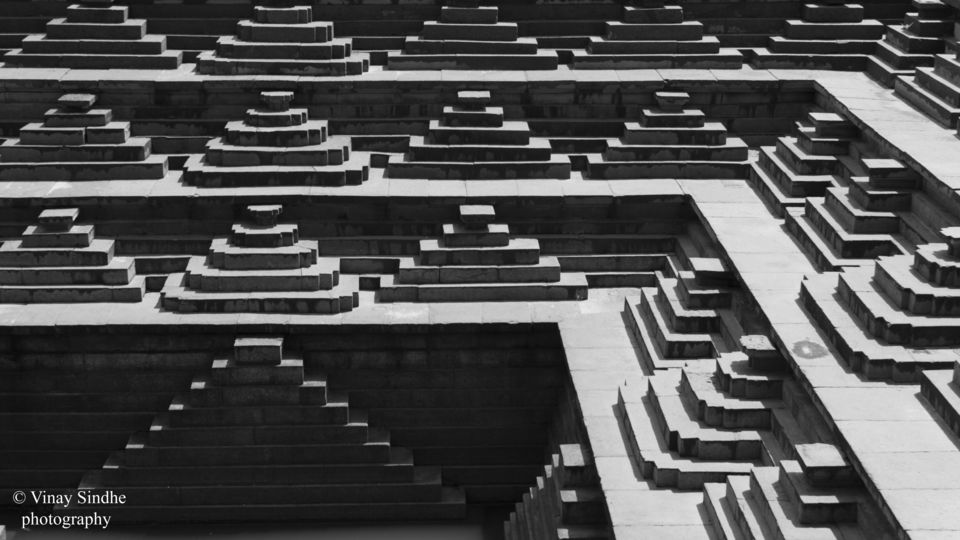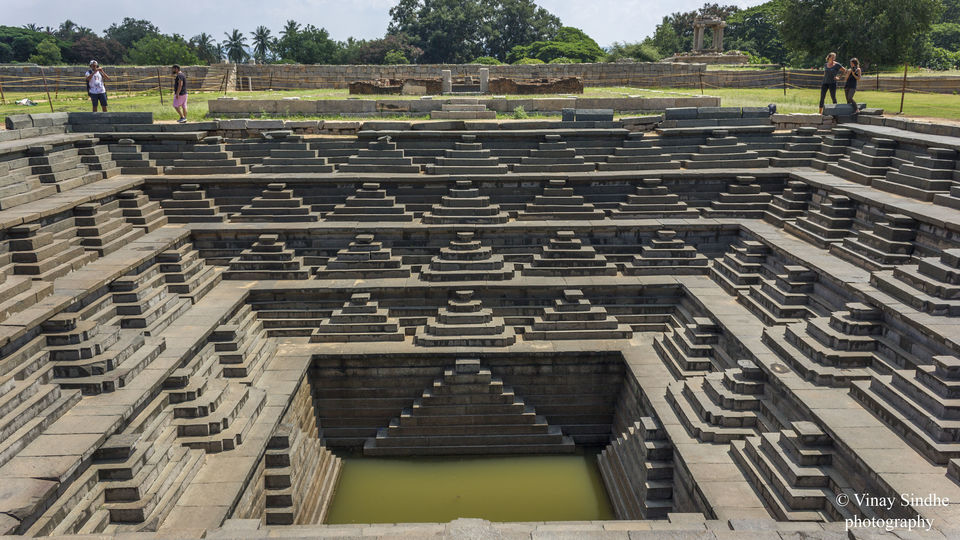 Lotus Mahal - Place exclusively reserved for the ladies of Royal families for recreational activities (#feminism)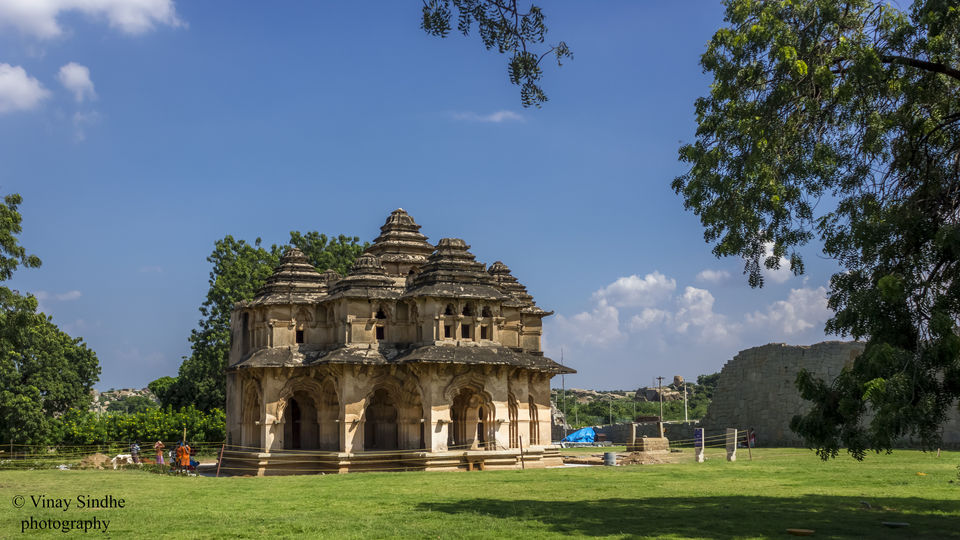 Elephants Stable - Indo-Islamic style structure used as the stables for the royal elephants of the Vijayanagara Empire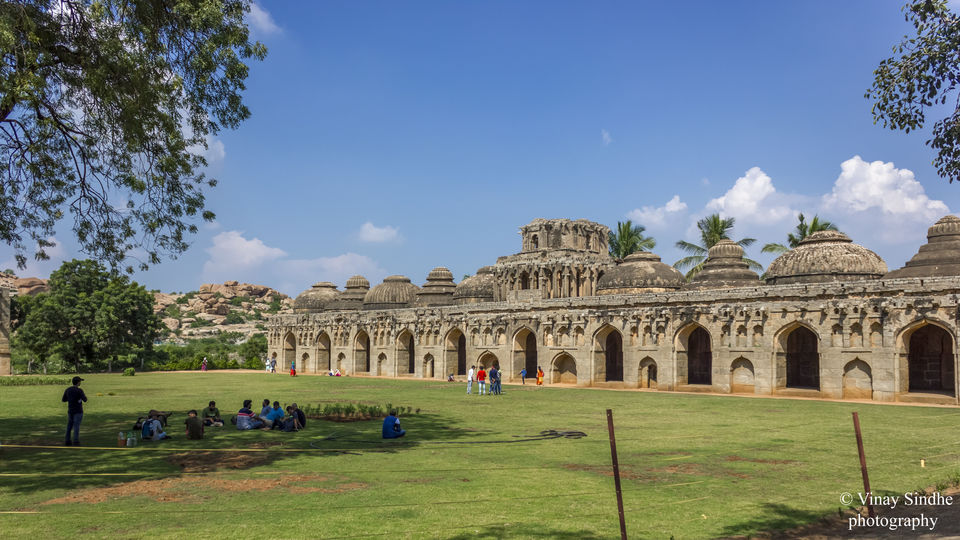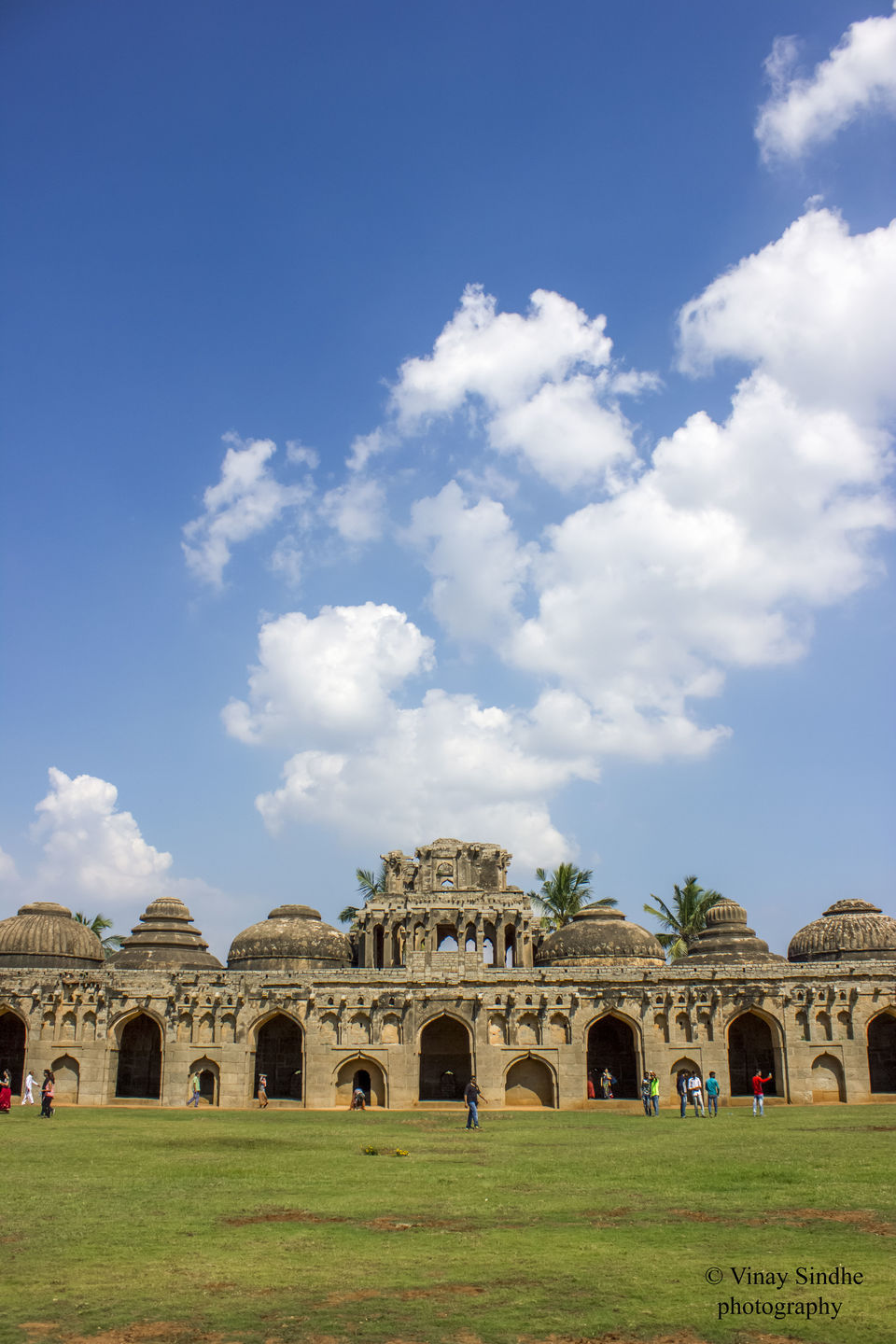 Lakshmi Narasimha statue - the largest monolithic statue in Hampi. (6.7 mts high)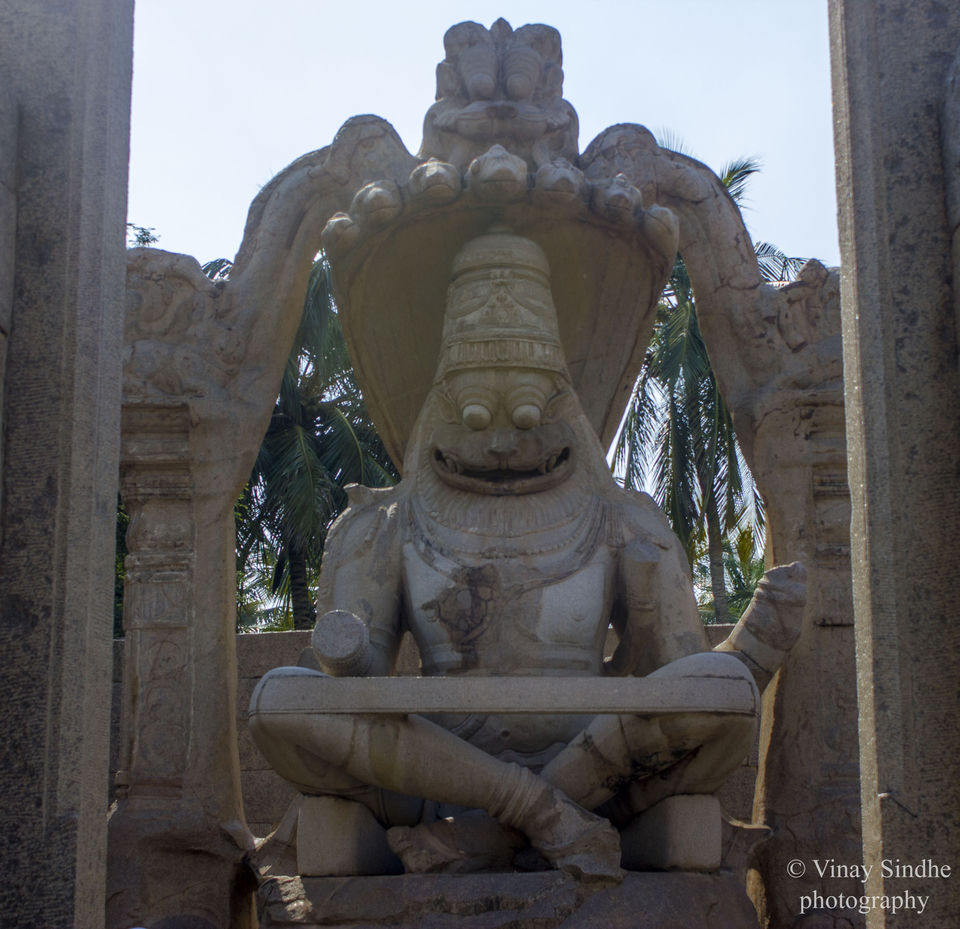 Virupaksha Temple - Situated at the banks of Tungabhadra river, this may be the only temple which has stood the test of time. This temple is still functioning where prayers are offered to the deity.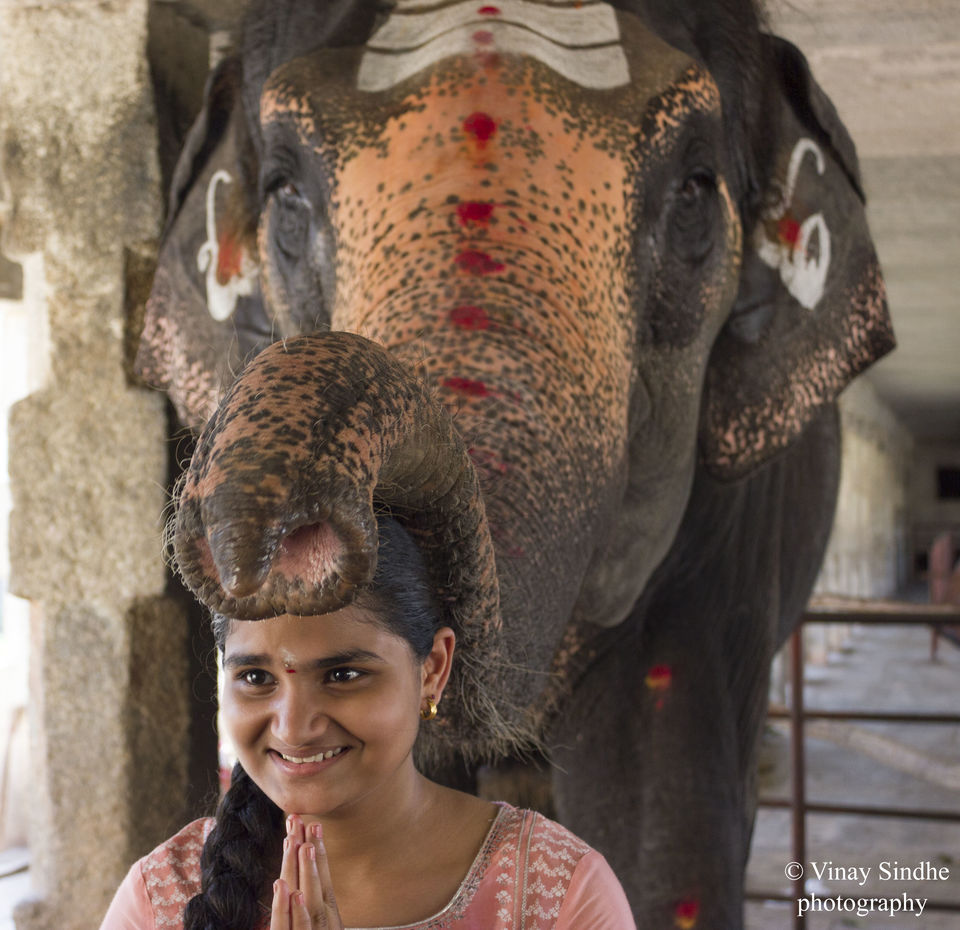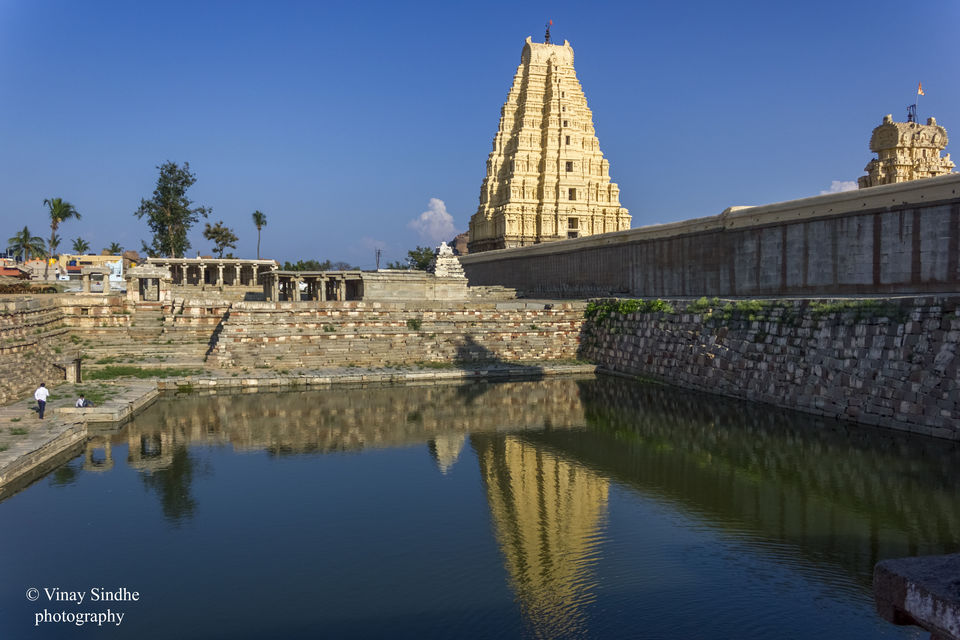 There are plenty of other places where one can spend time in Hampi. For eg, in Money temple, the various sunset points, hampi waterfalls, and anegundi.
So that's all, I hope I have gives enough information about my trip which will serve the reader well. For any questions please contact me.