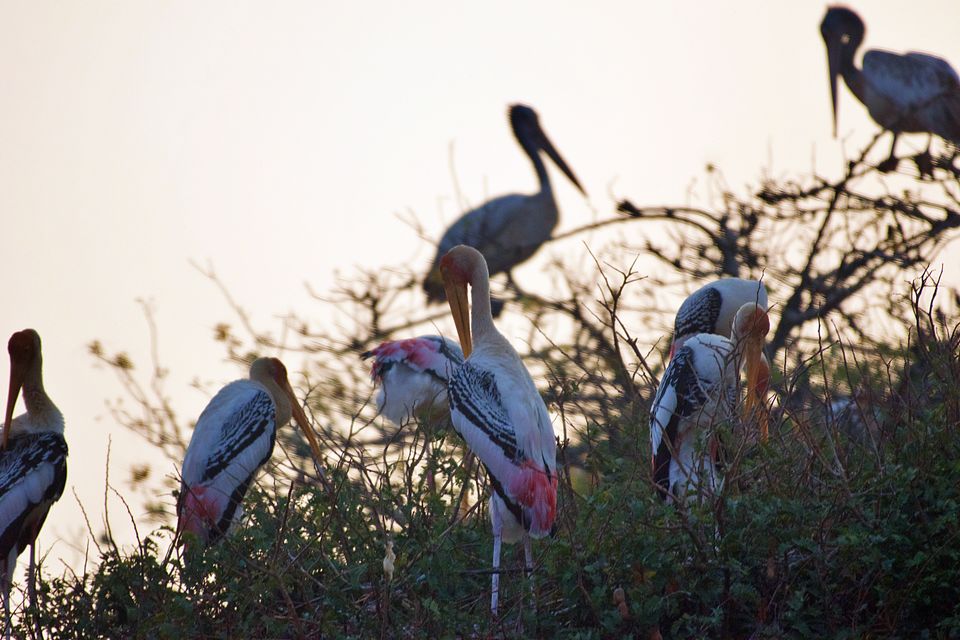 Kokkare Bellur village in the state of Karnataka in India is not very well known. However, as we discovered, this place is a hidden gem for nature lovers. This remote village of Karnataka is home to some exotic bird species, the most prominent being the Painted Stork and the Pelican. In fact, the word "Kokkare" means Stork or Pelican and "Bellur" means White Village in Kannada (the native language of Karnataka). You might be wondering..."Exotic birds in a village?" But yes, the fact is that unlike most other Wildlife Sanctuaries, this one does not have any boundary walls, check points or entry tickets. It is just a village by the side of the road. But it is no ordinary village. The nature loving villagers here have utmost respect for wildlife and they have not celebrated Diwali (one of the most popular festivals of India in which people burst crackers and light up a lot of lamps) since the last 50 years, to avoid disturbance to the birds and prevent them from leaving their beloved habitat. And the birds here are not in the dozens, but in hundreds. All this piqued the interest of my husband and I, and we decided to pay a visit to this place.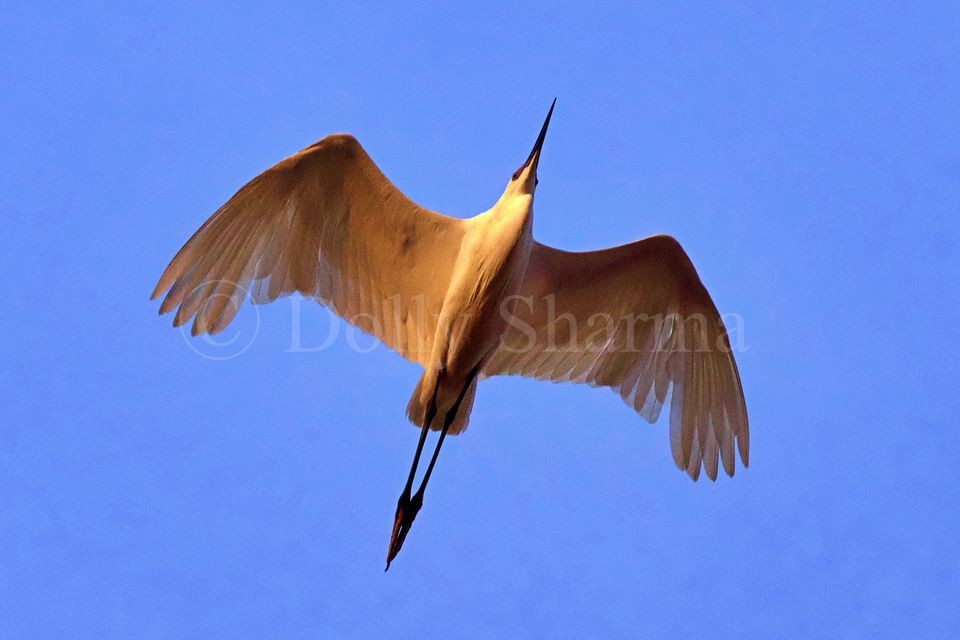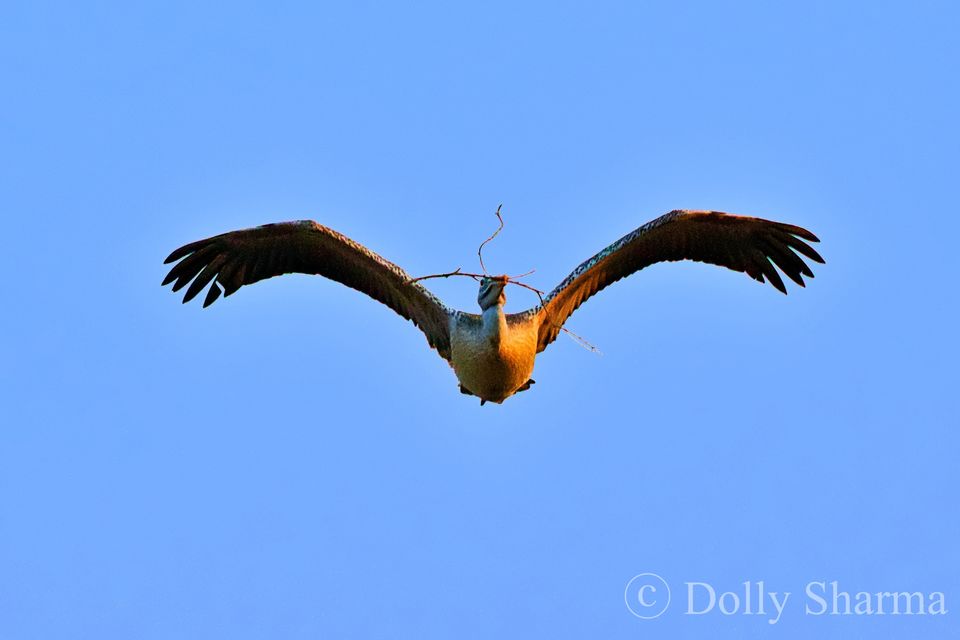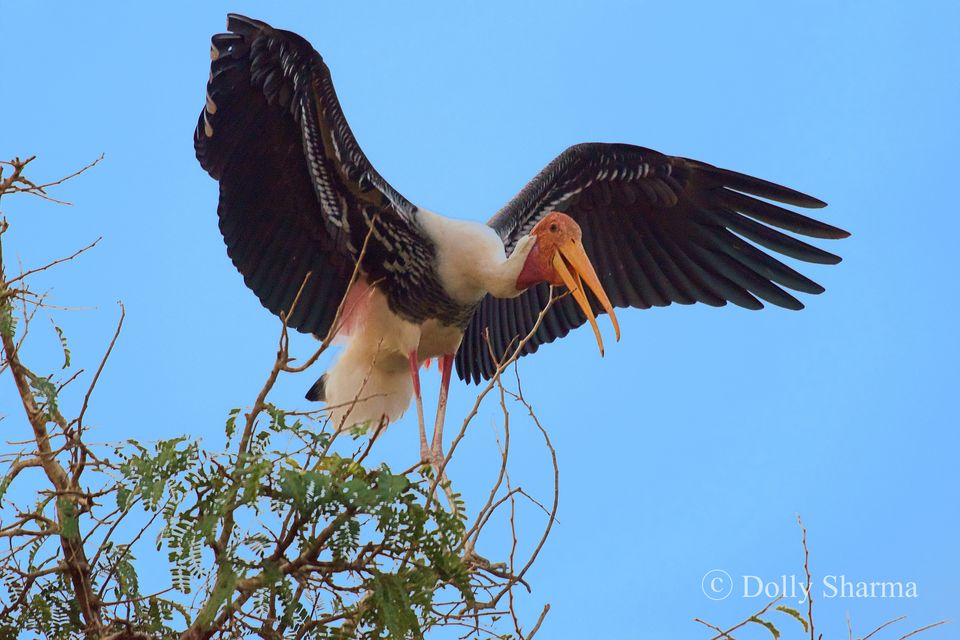 Kokkare village is about 100km from Bengaluru (depending on which part of Bengaluru we are talking about). We decided to set course at 5 AM to reach our destination before sunrise. We decided to go by our own car and made it a point to pick up our camera and a Nikon 200-500mm f/5.6 lens. This was our first bird photography shoot so we rented this well reputed birding lens from a local store in Bengaluru near our house. It took us about two hours to reach Kokkare Bellur from our house.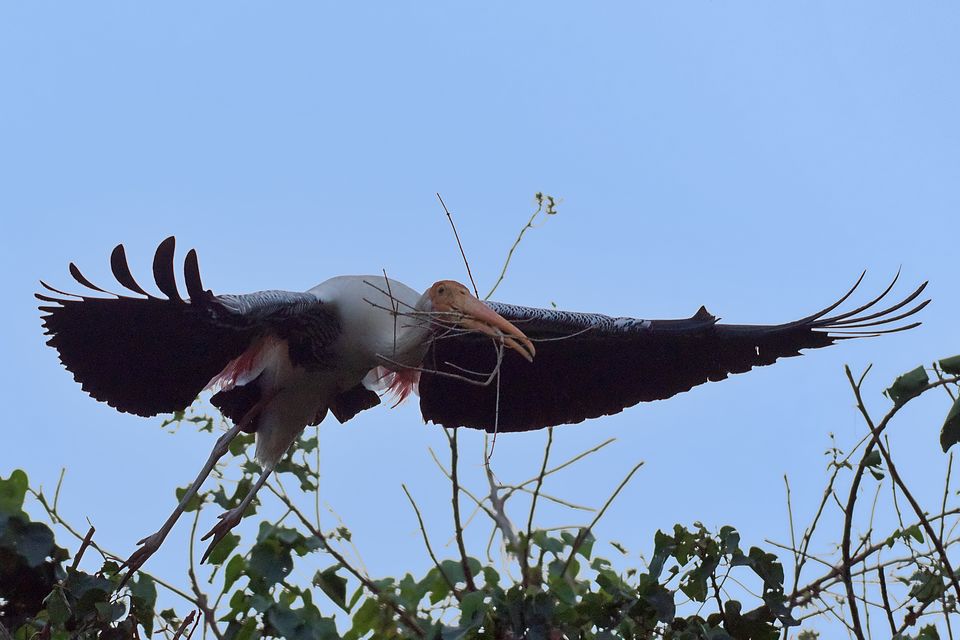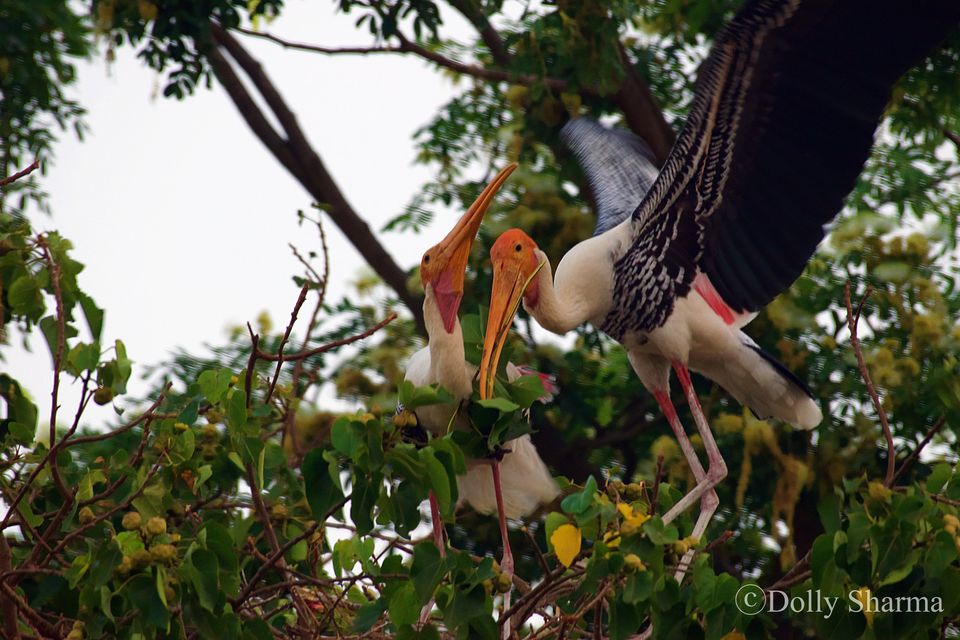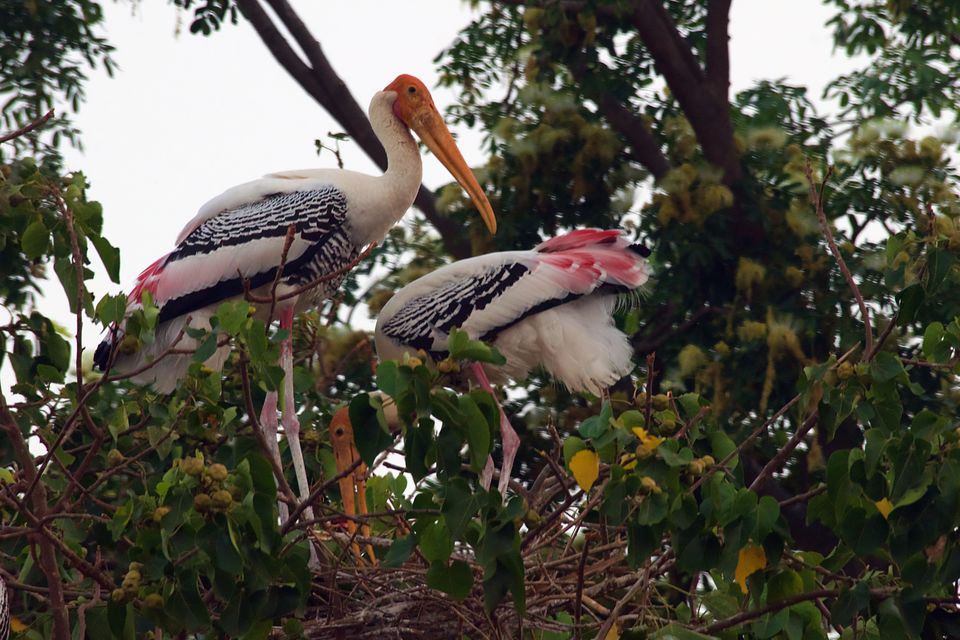 Before starting our journey, we had heard about one particular tree that was always loaded with Painted Storks and Pelicans in the hundreds. It seemed difficult to locate one particular tree in a whole village, and we did not want to waste time on locating one particular tree as we would be losing precious morning time when birds are usually most active. But it turned out to be a piece of cake. The moment we drove into the village, we saw many boards by the side of the road, indicating which species of bird was likely to be spotted on a particular tree. After seeing many such boards, suddenly the boards stopped coming up any more and the road bifurcated in front of us. While we were trying to figure out where to go, before we could stop our car, some villagers started pointed towards the right direction for us. Within a short distance we saw something that totally amazed us. In front of us, on almost every tree, there were hundreds of different species of birds. And as expected, most of them were Painted Storks and Pelicans. It was only when we stepped out of our car that we started hearing a mix of various types of bird sounds that were filled in the air. And the villagers were so friendly that they were more than willing to guide us to the best spots for bird watching in various streets of the village. They told us that they liked it when people from outside come and visit their village. We were pleasantly surprised and awed by the beauty of nature that we suddenly found ourselves in...it was much better than we had imagined. We spent the next few hours bird gazing and taking hundreds of photos. Then we found a school in the village that was closed due to holiday. We parked our car in the school playground and had our tea and breakfast in our car. It was a good thing that we had brought our own tea, water and breakfast with us, because there were no places in or around the village where we could buy these things.It was a very unique experience for us...a small village...its friendly people...and amazingly beautiful birds.