A slice of history and rich cultural heritage with a pinch of exotic nightlife, vibrant cities, white sand beaches, idyllic island hideaways and Thai food, Thailand radiates a plethora of activities making your holiday one of the most memorable one in your life. In the end it is called the "Pearl of the Andaman".
When to go: The climate varies throughout Thailand, you can visit all year round but the best time to travel is during the cool and dry season meaning the landscape is lush and temperature is comfortable ie between November and early April. There is a little chance of rain and I did experience the drizzles on the day I landed in Thailand but just a drizzle and within few minutes it was gone, unlike the Mumbai Rains. Tourists flock to Thailand during its peak-period from October to February but if you are on budget trip then the off-peak season starts from May to Sept but be ready for the rains.
Accommodations Please:
1.Woraburi the Ritz ,Sukhumvit Hotel & Resort (if you staying in Pattaya) http://www.woraburiheritage.com/#!/page_info
2. The Manhattan Hotel.(If you staying in Bangkok) -www.hotelmanhattan.com/#1
Shopping spree
If you have a great appetite for shopping which is so obvious for the ladies then these shopping malls have a diverse range of products, clothing, accessories etc . Check them out you wont be disappointed !
1. The Platinum Fashion Mall 2. Terminal 21, 3.MBK Siam…
And thus I'm returning with loads of beautiful memories packed with me! ????
All I can say is money spent on travel is always worth it ,and travelling when you are young you are capable of taking it all in… Take the chance to Love Life.
Until next time , Keep Smiling, Keep Spinnin'
Frequent searches leading to this page:-
Thailand Christmas packages, Thailand family package, Thailand package with Atlantis and Ferrari world, Dpauls Thailand Mauritius package, Thailand packages from Delhi with Atlantis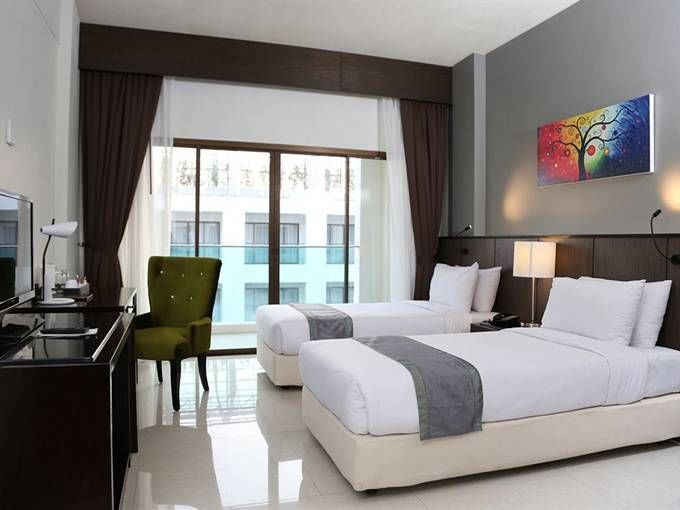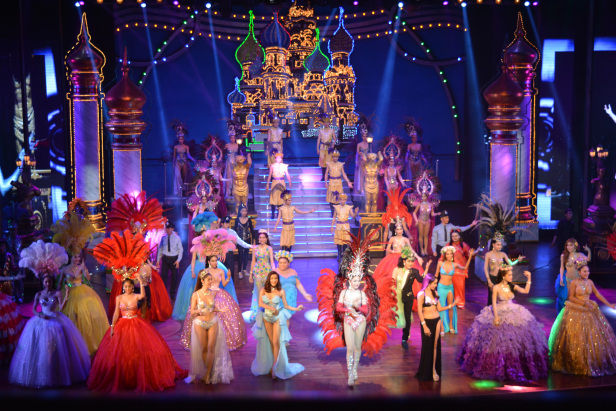 The Manhattan-
Right in the central Bangkok lies The Manhattan surrounded by shopping center, restaurants & bar.
What to explore:
The Alcazar Show:
The journey started with a wave of entertainment. The Alcazar Show- that right, the name says it all. It's the greatest transvestite cabaret show in Asia.The sensational dancers with the dazzling costumes will definitely cast a spell and leave you spell bounded with their moves and groves. You are defiantly not leaving Pattaya without watching the "Alcazar Show".
Up in the air Parasailing
The sea was buzzing with its dormant strength and I was up above enjoying the unique view of the beach and getting my pulse racing, occasionally plummeting into the sea only to be wrenched up again in the clear sky. Parasailing is pretty cheap in Pattaya around 600 bath for some action packed adventure.
Indeed rest was calling post adventure, so I headed to the beach. The waves were crawling gently to the shore as I took a walk on the long white sand beach of Pattaya- "The Jomtien Beach".
Near the sea shore there are stalls displaying variety of food fish, crab, shells, prawns you name it.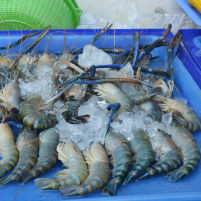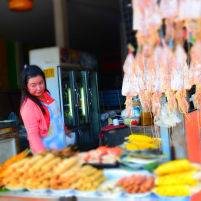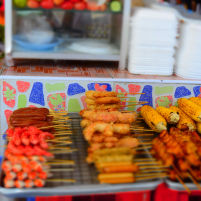 World's largest gem's gallery
Truly a spectacular story for the gem lovers . It incorporates the "Theme Park Dark Ride" which takes you into the world of gems showcasing its story in its way. All you need to do is sit back and relax and let the ride take you fantastic journey.
Nong Noch Village
Nong Noch village is a tropical botanical garden near Sukhumvit road in Pattaya, Thailand. This astounding garden is filled with the variety of colourful flowers and surrounded by animal sculptures, such as flamingo, polar bear, lions, orangutans to name a few. A walk around this massive garden is highly recommended. It also showcases daily the elephant show, The Thai Culture show etc.
Picture credit-NongNoochgarden.com
Next stop : Bangkok
Safari World
If you are an animal lover then a tour to safari world is a must. Safari World in Bangkok has two parks "Marine Park" and "Safari Park". Safari world is filled with sea lion show, dolphin show , Orangutan show, The Hollywood cowboy stunt show, to name a few.
Don't forget to cuddle and play with the Orangutans who are available to pose with you post the show.
Temple Run
Spend a day discovering the solid-gold Buddha statue at the Golden Buddha temple, an astounding Marble Temple, and visit the reclining Buddha at the largest and oldest temple in the city.
At the golden Buddha temple resides the world's massive gold seated Buddha with nearly 83% pure gold . Covered in plaster for centuries to disguise it from plunderers, the Golden Buddha went unnoticed for more than 200 years before being restored in a grand, new temple.
Golden Buddha Temple
Wat Pho in Bangkok-Temple of reclining Buddha
Wat Pho is, quite possibly, one of the most famous temples in all of Thailand. It is famed for its giant reclining Buddha that measures 46 metres long and is covered in gold leaf.