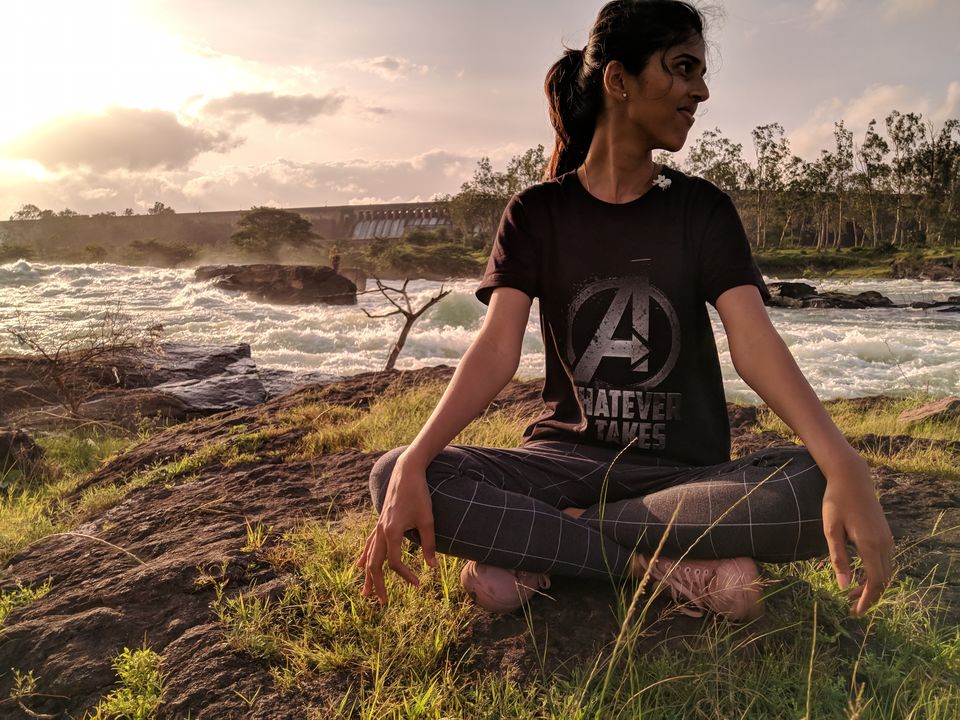 How to get here ?
Bhor is about a 50km ride from Pune , we got here in a car the roads are narrow with scenic farm fields on both sides of the road. You will get a toll on the way if you are coming from Pune. (₹ 190 for a return journey)
Backwaters of Bhatgar Dam
Best time to visit : Monsoons - July to September
When the Dam is filled to its brim the backwaters offer a scenic view, the best part of this place is that it is not crowded like many places during the monsoons, it's a perfect place to get your friends along have a nice 50 km drive and then just relax at the sides of the backwater , the tranquility of this place and the mild breeze is so peaceful that the time just flies, even an hour spent here will just refresh you, the silence of the place and the soothing breeze just melts you and makes you fall in love with this place. There is nothing much to do around, but the farm fields to the right and the dam to the left just suffice the need to go anywhere, make it a point to visit this place after a month or so after the monsoon has started.
Bhatghar Dam
As I said earlier you would just fall in love with this place if you happen to visit it during monsoons, when the water is released from the dam the gush of water flow and the greenery around it will just mesmerize you, the one thing that attracted me about this place is the originality of this place, it is not commercialized like any other tourist places its just a small village gifted with these amazing views, the village has been the place of interest for many film makers as well, the one movie that has been shot at this place that I got to know of was the 2013 Bollywood film Ramaiya Vastavaiya, if you want to get away from the hustling city and just want to laze around then this village is the place for you. The village does have many eating options that you will find along the way to this place, and the rates are easy on pocket too.
On an ending note this place is an absolute paradise for photographers to capture village life, while returning back to Pune you can also enjoy the scenic view of Necklace point which is quiet famous and many people take a stop here to enjoy the view, so go get your filters and start clicking pictures.