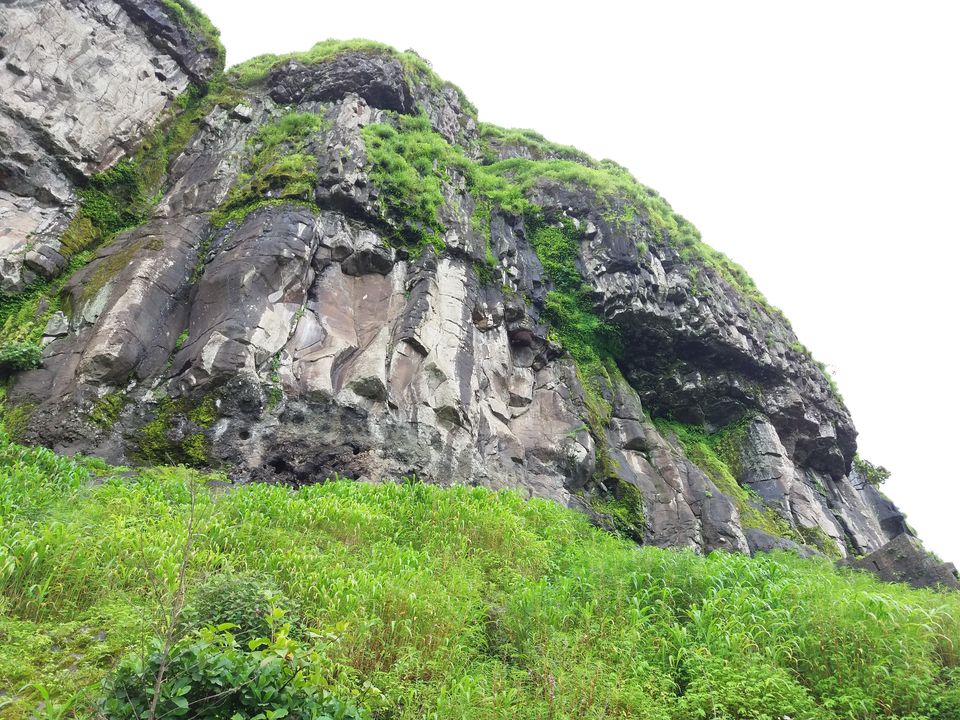 Fort State: In ruins
Difficulty: Medium in rainy season, Easy in other seasons
Endurance level: Easy
Things to carry: Shoes with proper grip, 2 liters of water, some snacks like dates, fruits, etc.
There are some trips that you take deciding at the last minute which can turn futile or become memorable one. One such trip we took on Sunday, 13 August 2017 turned out to be one of the best. Since many people of our group were not available in Pune, we had deferred the trek to next weekend. I got up around 8 on lazy Sunday morning and the thought of not going anywhere was bothering me. I immediately called Shashi and Swarup to see if they can make it. They responded positively and that set the tone for our next trek. Since it was already late, we decided to go to Malhargad fort initially but later made up our mind to visit this less visited fort.
We departed with two bikes at 10:30 AM from Pune. The base village for this fort is Ghera Kenjal. We followed below route, which is close to 100 KM from Pune. It took us 2:30 hours to reach the base village with couple of breaks.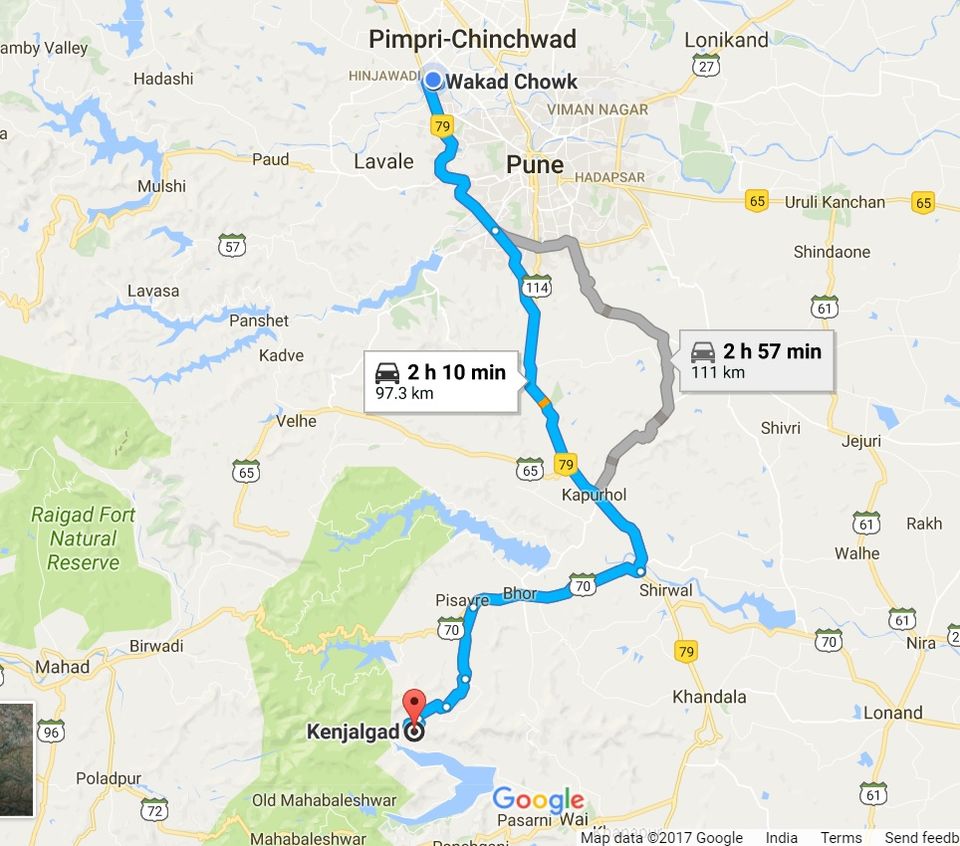 Once you cross Bhor, the roads are in bad condition. There are some patches on the road where it is completely muddy but we saw few traveler buses, cars also going towards fort.
On the way, we spotted Nageshwar temple which is a Lord Shiva temple. It has a hanging bridge over Panchaganga river. Also nearby you can visit Samadhi of Jivaji Mahale and Kanhoji Jedhe.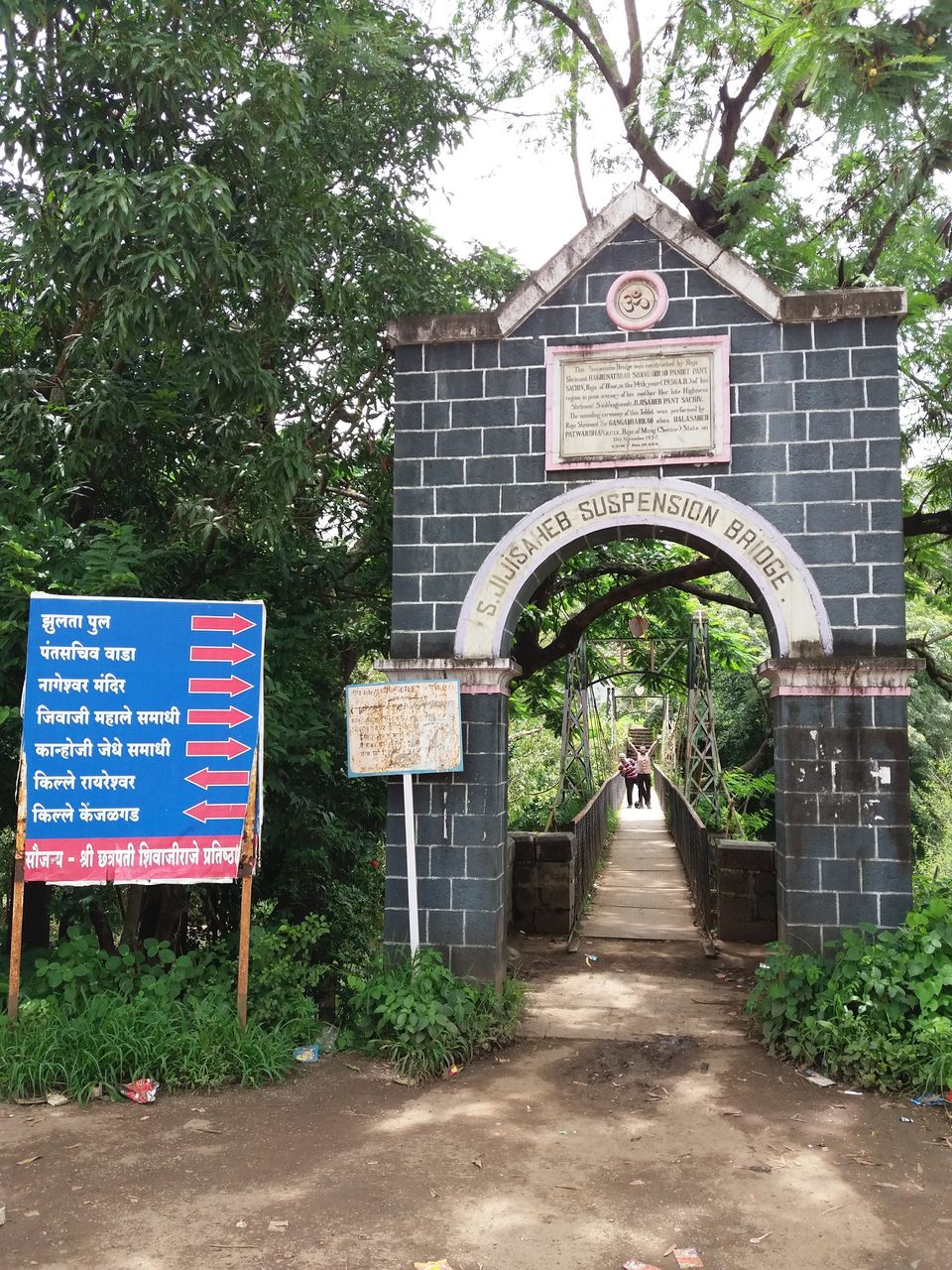 All along the route you can see lush green mountains, clouds covering the peaks, drizzle that will make you get drenched, water streams flowing down, birds chirping, people working in rice fields. Monsoon is the best season to travel around Pune.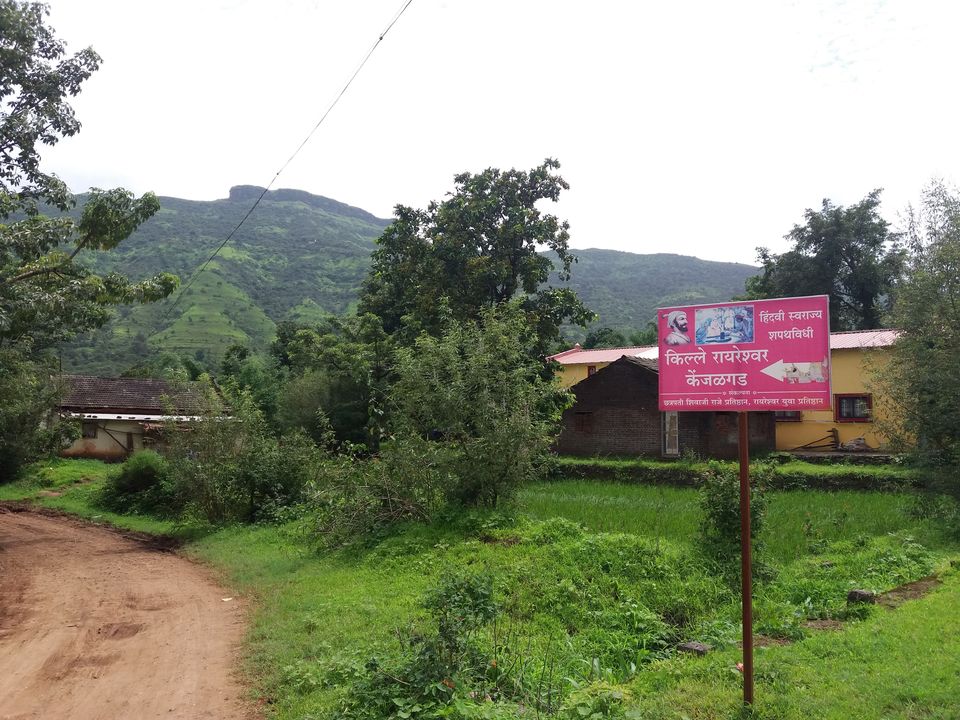 To reach the base village, you go through the mountain cut road, taking sharp turns. After reaching, we parked our bikes near the temple of Kelanjai Devi. There are no sign boards to tell you about the path to reach to the fort. We asked a local boy and he pointed us the path between the houses.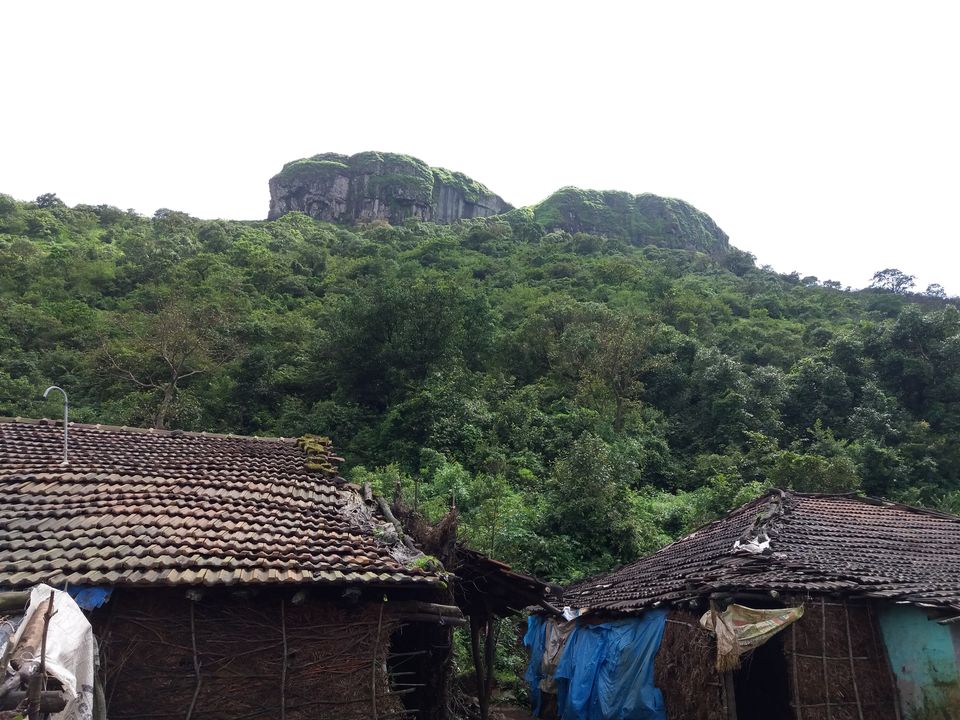 We started the climb through forest and after walking for some time we found two ways and took the right turn. Now this was the mistake we did in choosing the path due to which we had to spend another 30 minutes to get back on the right track. If you are going for the first time, it is advisable to see if any local person can guide you to the correct path.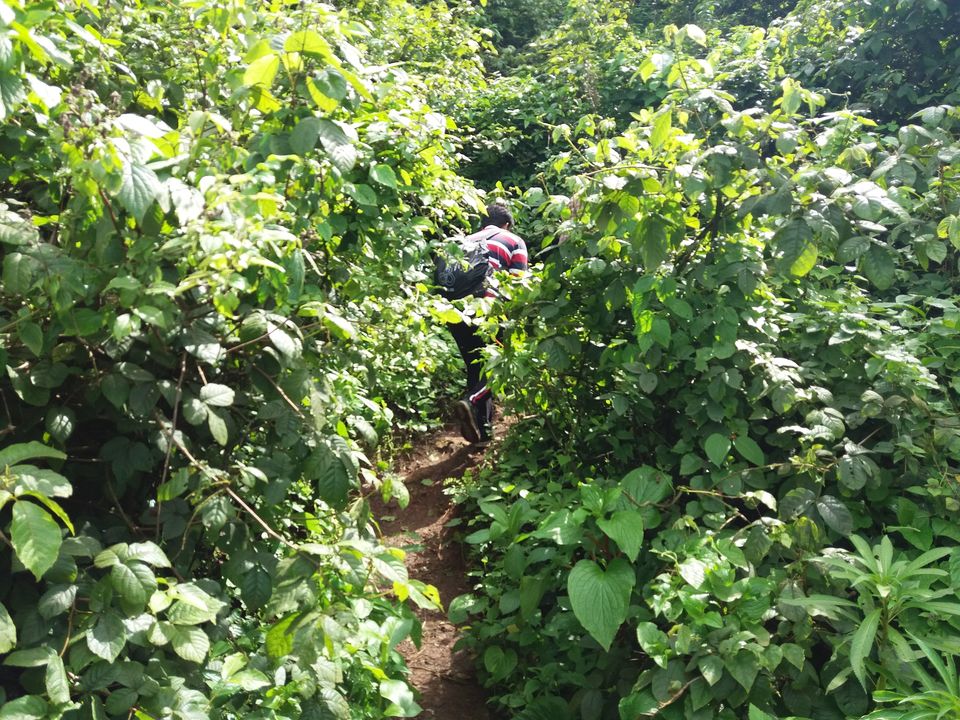 Half of the path is where you need to walk on the ground; there are no proper steps or road. Once you see the steps, it takes only 10 minutes to reach to the top. Be very cautious while walking on the steps. In rainy season, they become very slippery due to the flow of water from the adjacent rock. We saw one of the persons slipping badly from the steps and hurting his back.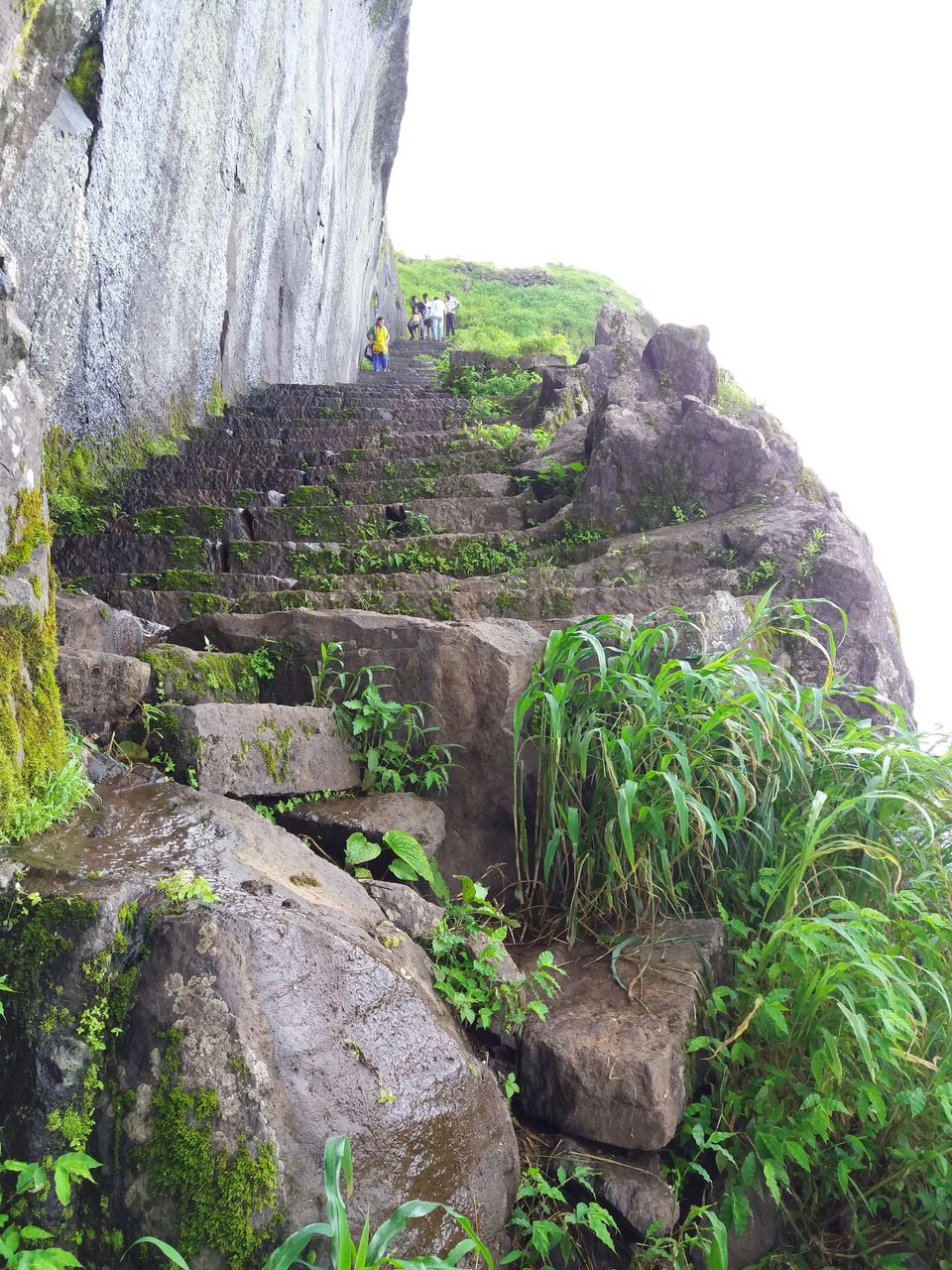 As you reach the top, and take left turn you will see a saffron flag flying. Just as you move ahead you can see Rohida fort. Going ahead, you will spot the water tank on the fort.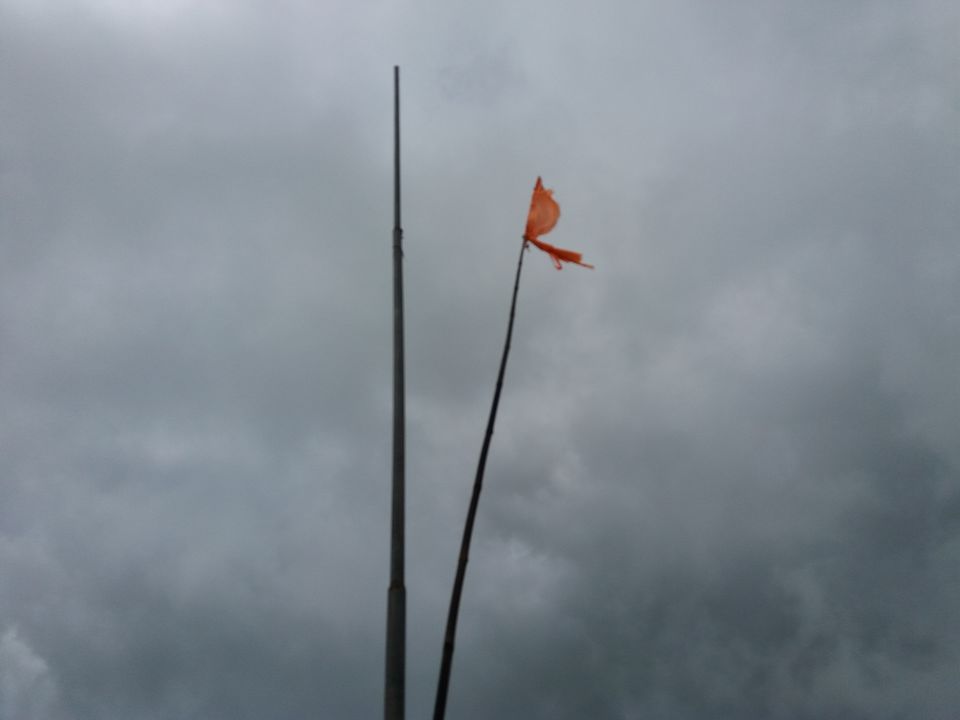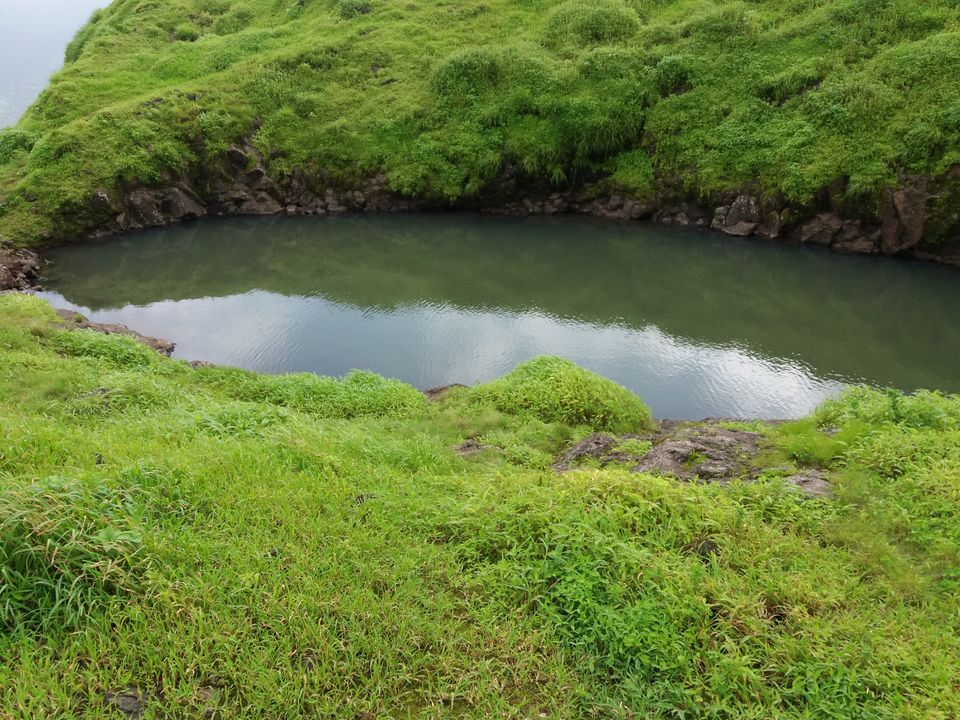 From here, you can see beautiful view of Dhoom dam and its backwaters spread across the mountain range. Just after the dam, you can see Kamalgad fort. This is very scenic.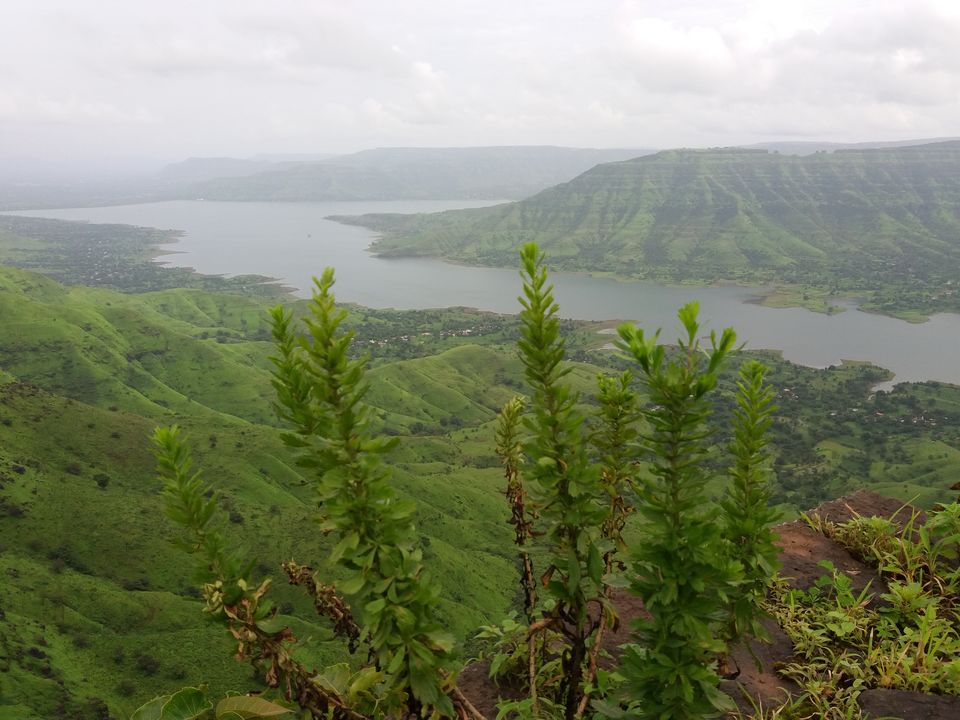 Moving further, we saw this lime mixers used for creating construction material. There are two such available on the fort.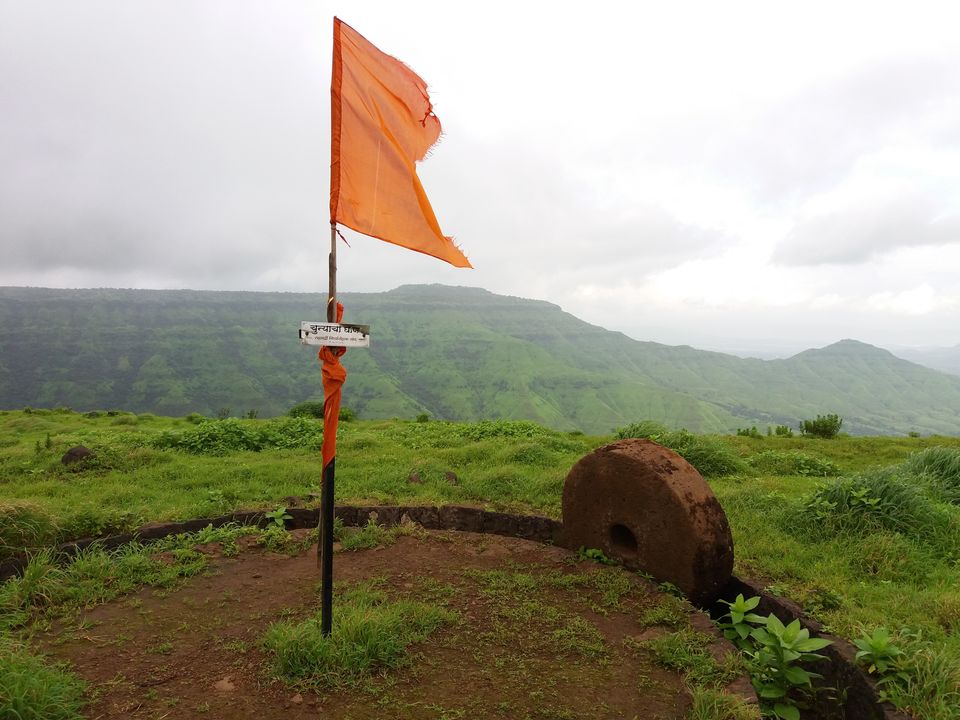 There are three more water tanks on the fort. As you reach the other end of the fort, you can see Raireshwar fort.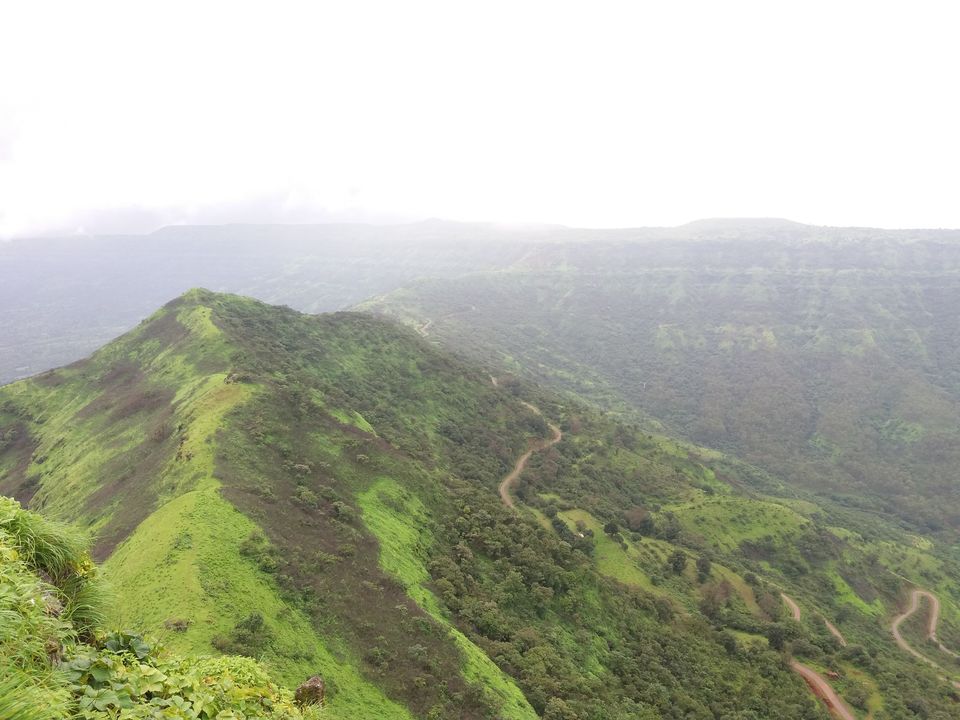 A small room without roof can also be seen.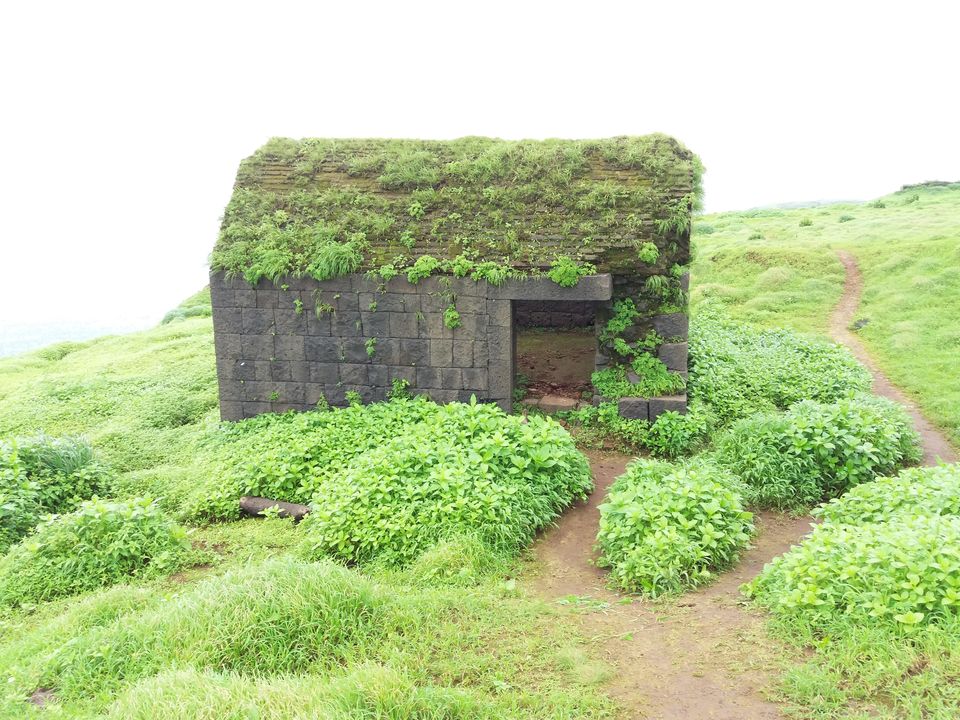 As you come to the starting point on the fort, you can see Kelanjai Devi idol.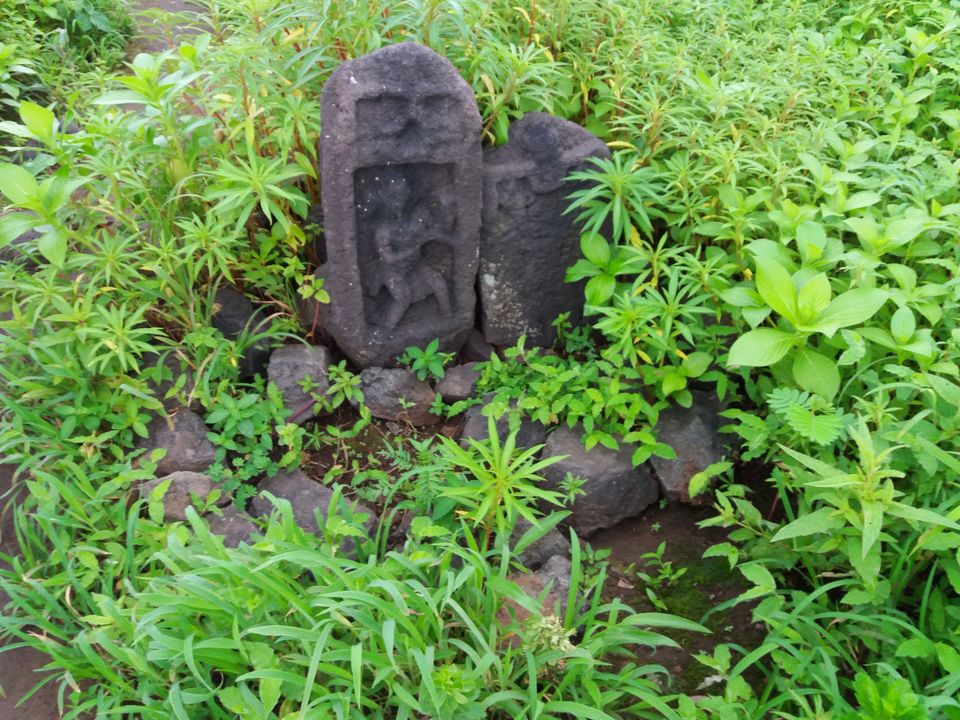 Some blossoms on the fort.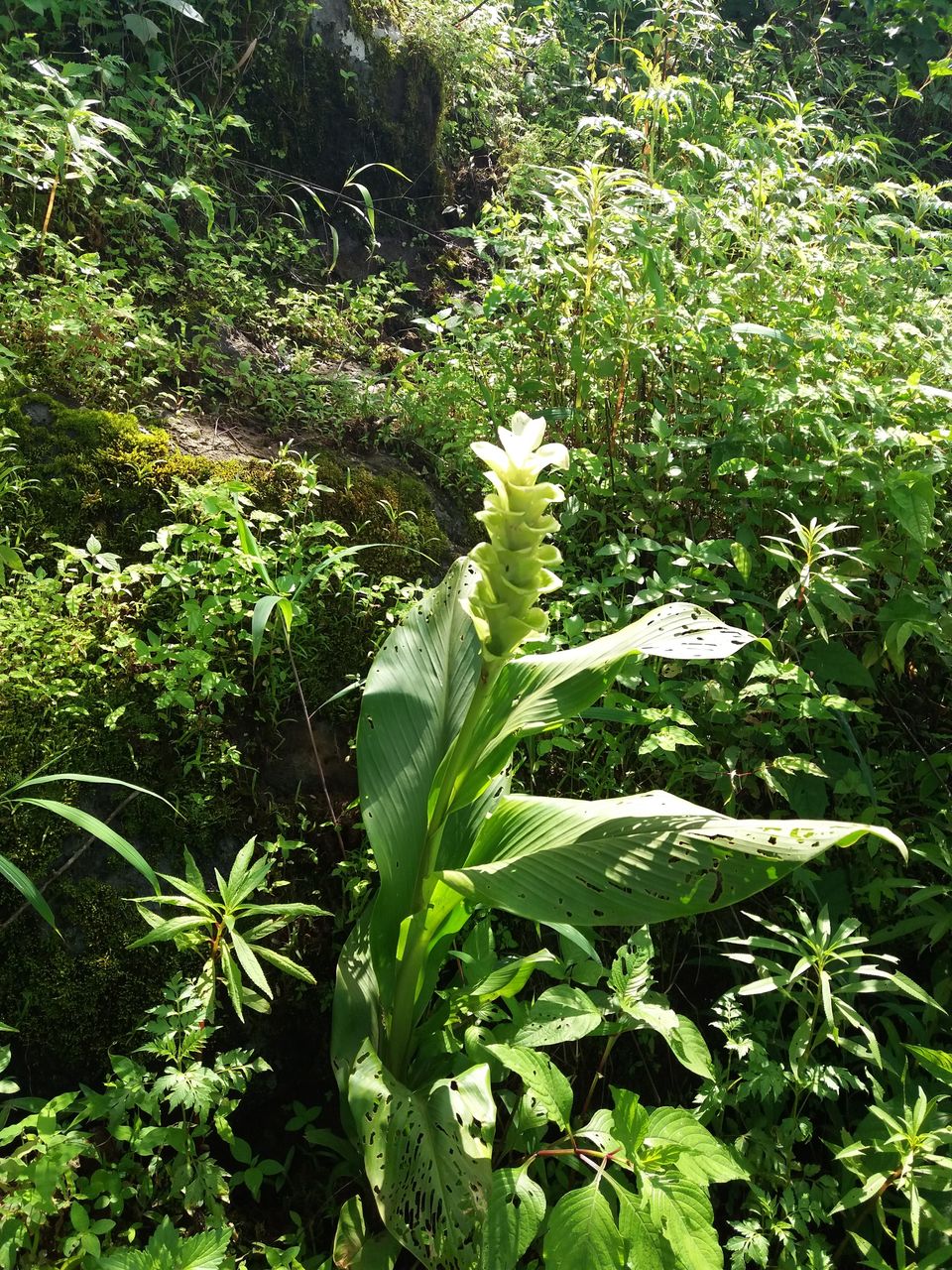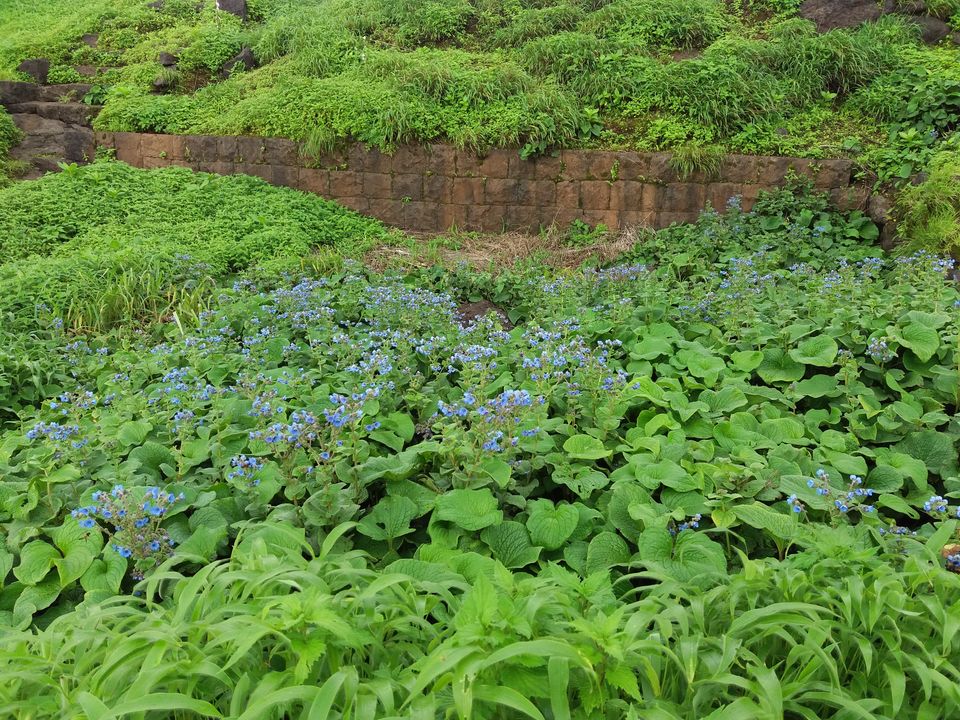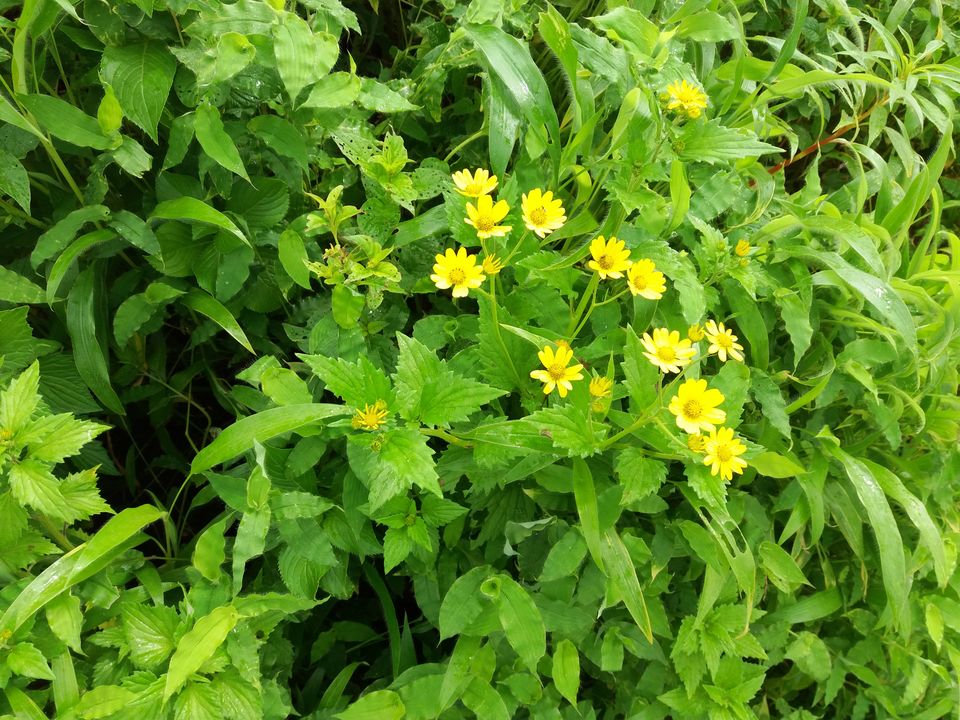 It took us nearly an hour to roam on the fort. The descend was a tough part as the muddy road became slippery. Only safe way was to hold on to ground or the tree branches to avoid skidding. There was a group of 40 students consisting of some girls too. Most of them were sliding down the road and enjoying themselves. We reached the base village in 45 minutes and returned back to Pune.
I saw below quote at Baneshwar and I think it is applicable at every monument or historical place that needs to be conserved.
Leave only your footprints and Take back only pleasant memories.