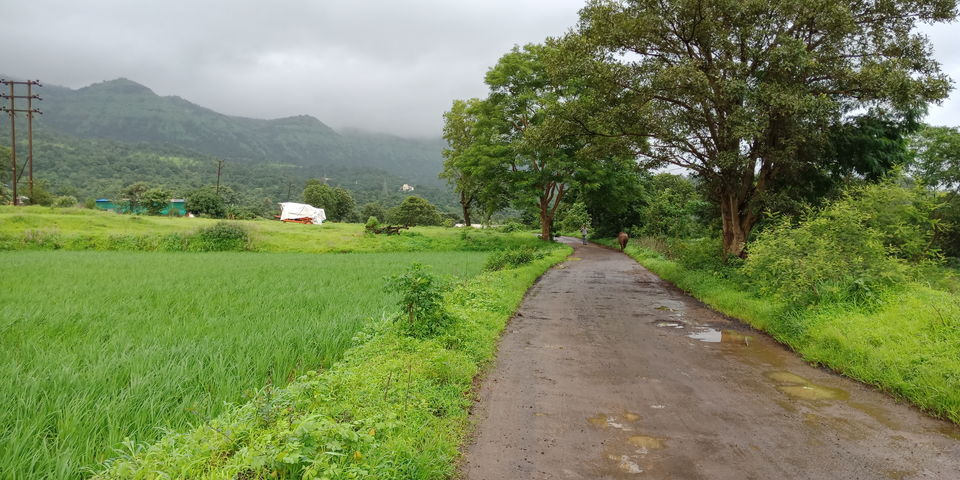 It was holiday so I decided to do small trip a solo one. As I live in Pune there are many beautiful getaways so I decided to visit Panshet.
Ride was 113 kms return tomy home so i visited Khadakwasla Dam also as it is on the way.
Khadakwasla Dam
Khadakwasla Dam is located in MaharashtraKhadakwasla Dam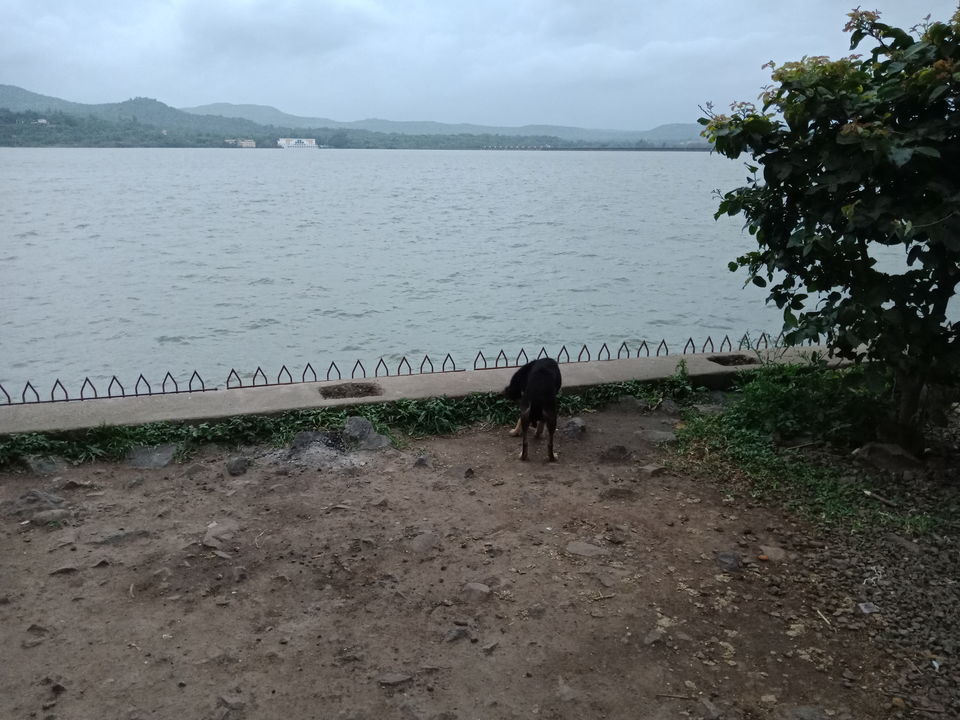 Total capacity 374 million cubic meter
Khadakwasla Dam is a dam on the Mutha River 21 km (13 mi) from the centre of the city of Pune in Maharashtra, India.[1][2] The dam created a reservoir known as Khadakwasla Lake which is the main source of water for Pune and its suburbs.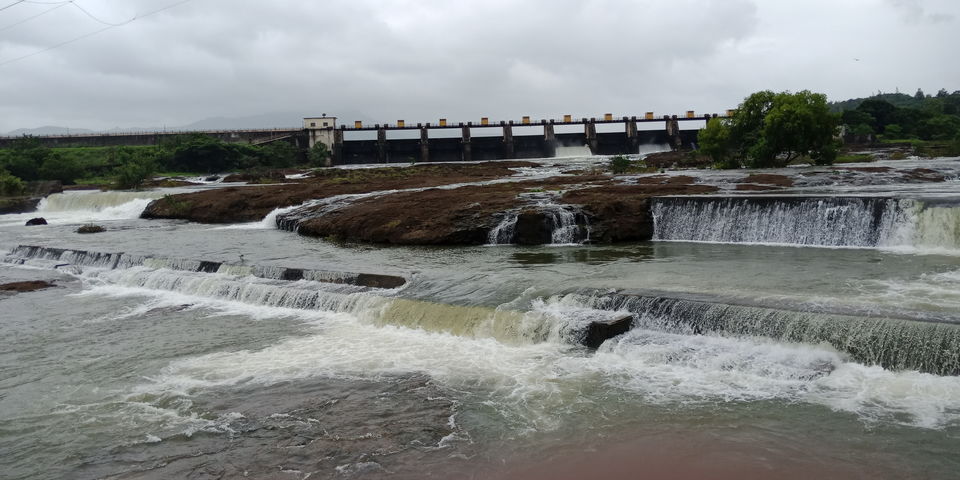 In the vicinity of Khadakwasla Dam is the National Defence Academy (NDA), the Defence Institute of Advanced Technology (DIAT), the College of Military Engineering, Pune (CME, Dapodi) and Central Water and Power Research Station (CWPRS). A few kilometres to the south lies Sinhagad Fort; the twin dams of Panshet and Varasgaon, which mainly supply water for irrigation but also feed into Khadakwasla Lake, lie just 8 km due west of the backwaters of Khadakwasla Lake.
Khadakwasla Dam burst at 7:30 am on 12 July 1961, causing the greatest ever disaster to strike Pune. It was not blown up, as some have been led to believe, it simply collapsed at the point of greatest impulsive force, unable to withstand the destructive forces generated by three times the quantity of water gushing in from upstream than it was meant to store at peak capacity as placid water.
Then I started my journey to Panshet dam and I was greeted by welcoming Greenery. And exquisite and lush Plants and trees.
Panshet Dam, also called Tanajisagar Dam, is a dam on the Ambi river about 50 km (31 mi) southwest of the city of Pune in western India. The dam was constructed in late 1950s for irrigation and, along with three other dams nearby, Varasgaon, Temghar and Khadakwasla, it supplies drinking water to Pune.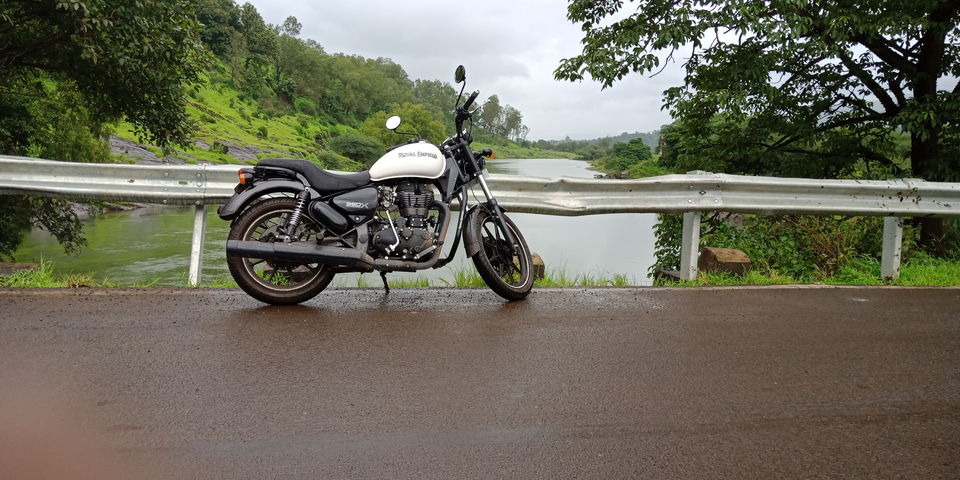 the real steep climb for your veichle starts from there and after some steep twists and turns..take you up to the base of the hill where you can park the bike or car.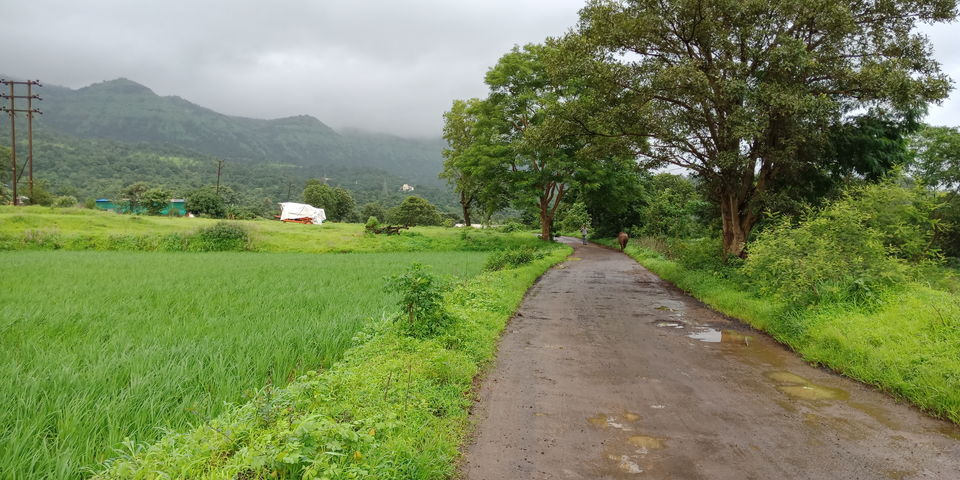 This is where the climb begins.For a seasoned trekker,it will take about 45 minutes to reach the top.For a new comer,it may take aboput 1 hour of huffing and puffing,negotiating steep turnsand 2 turns on the way.You can stop and see the lush green paddy fields and river below that will rejuvinate you..a view without concreate in sight is truely breathtaking!On weekends,some buttermilk vendors on th way up can suppy buttermilk to refresh you.
After the climb, comes a flat terrain where you can see the temple ahead.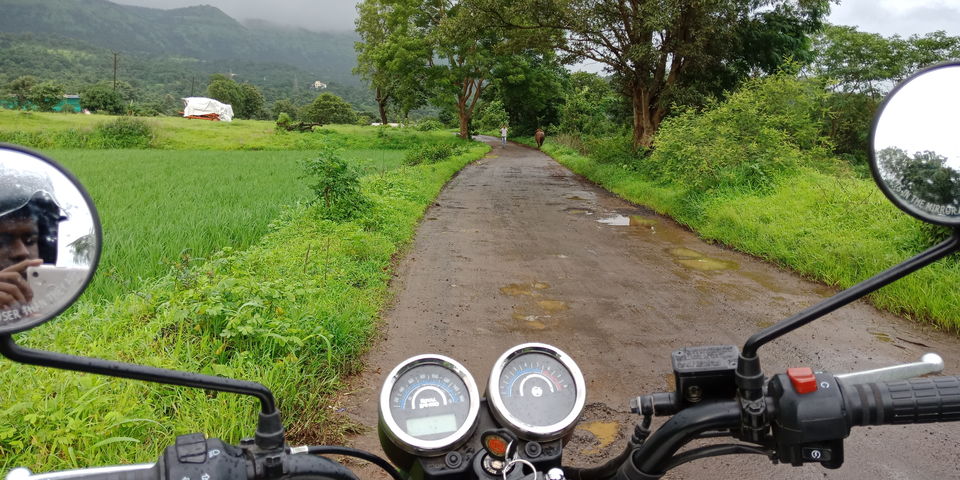 As you approach the temple..the real fun starts..you will encounter a painted statue of kalbharirava and his veichle..a dog.Going ahead as you enter temple premises..you will find all sorts of beautiful statues of saints,Gods,demons looking at you.There are depictions of many mythological stories,the Navnaths,the sun god,the saints and so on..It is these satutes that make Nilkantheshwar really unique.There are many shiva temple atop hills..but nowhere I have seen this world of mythology like here.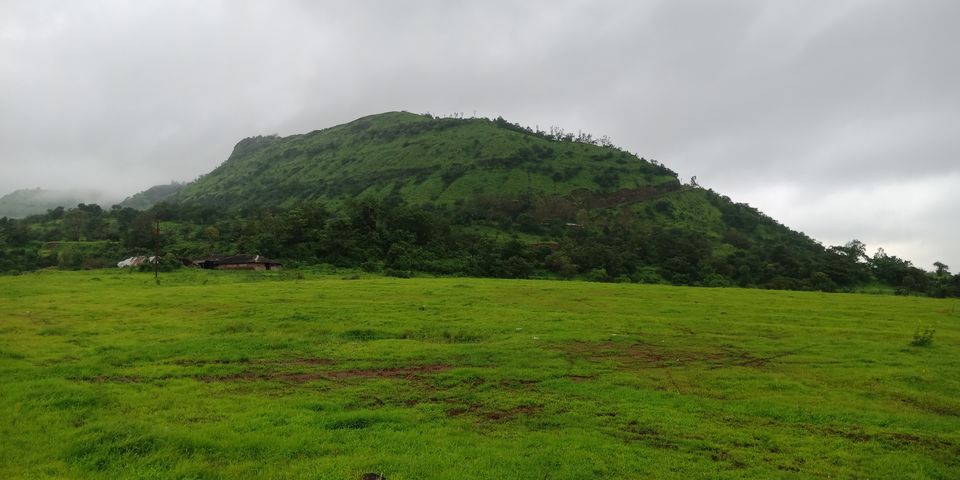 The statues are indeed lively,beautiful and full of emotions..you will be further surprised when you get to know that this is a single handed creation by a person called Sarjemama.He was a true Shiva devotee and created this to make people aware of our culture,religion and mythology!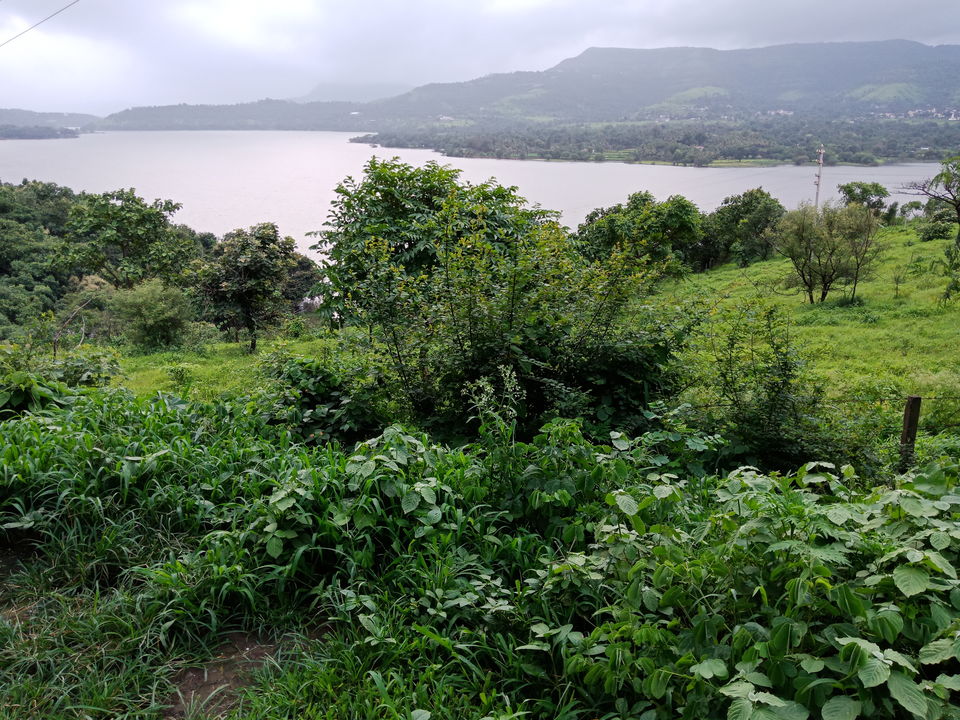 Indeed,for a person unaware of Hindu mythology,this is a primer in everything in Hindu religion..various gods,Saints and stories like the Samudramanthana.