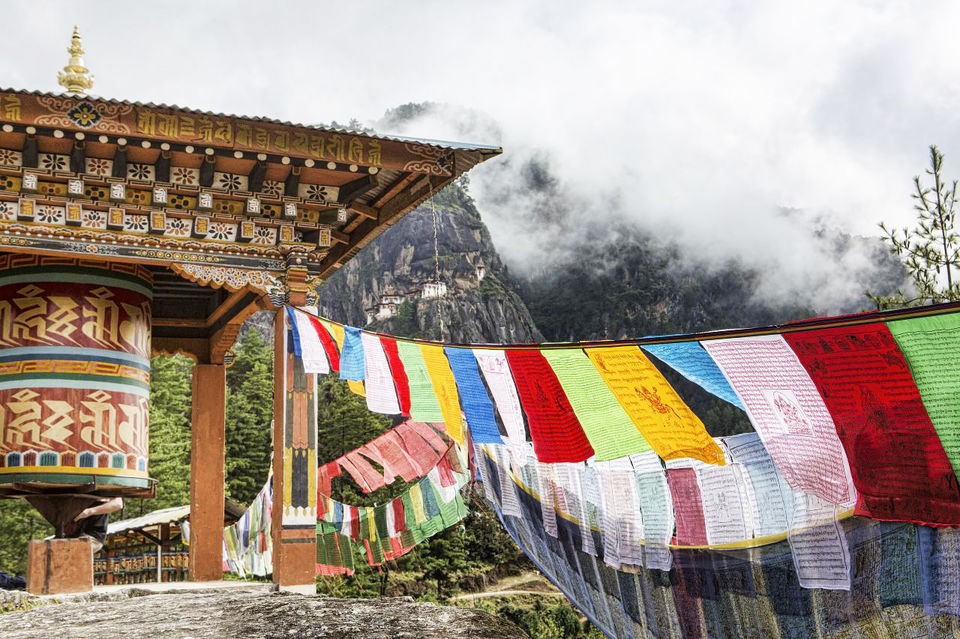 Known as The Land of the Thunder Dragon and The Shangri-La of the Eastern Himalayas, Bhutan is ranked among the happiest countries in the world. This is the place where colourful prayer flags spread positivity around, prayer wheels are rotated for peace and compassion, and the natural beauty is so rejuvenating you'll want to stay back for more.
From the moment your flight begins to hover over Bhutan, your sightseeing begins. Isn't that incredible? Just before landing at Paro International Airport, you'll see spectacular views of the snow-capped Himalayas and Mount Kanchenjunga from your window. That's where your journey to happiness begins!
10:00 a.m.: Once you're done admiring the views of the Himalayas, leave for Thimphu, just about 50 kilometres from Paro. The 1.5-hour drive is a breathtaking one amidst the hills.

1:00 p.m.: Get set for a tête-à-tête with Bhutanese culture as you head to Folk Heritage Museum for lunch and exploration. Among other things on the menu, don't forget to try their Khulee (buckwheat pancakes) and Suja, a traditional Bhutanese tea with ingredients like yak butter and salt.
4:00 p.m.: Visit the popular religious landmark Memorial Chorten for some moments of peace and tranquillity.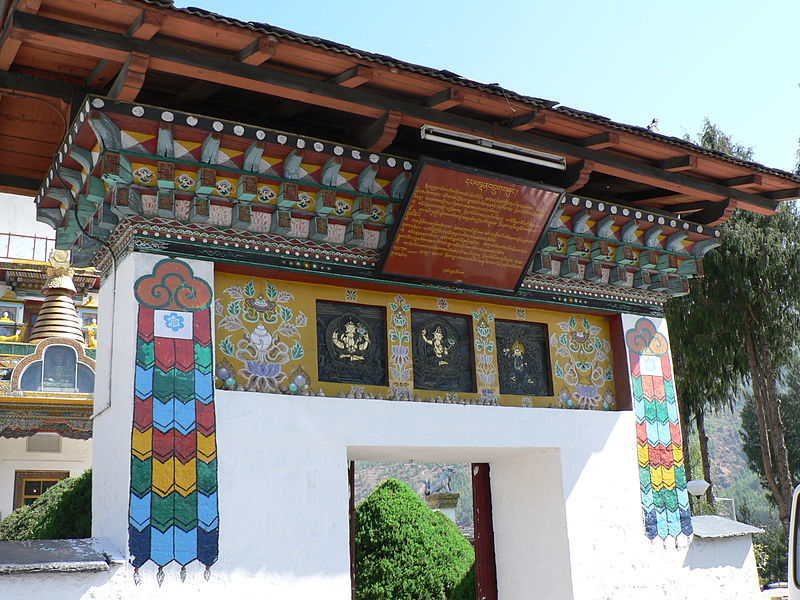 The traditional white structure with gold spires houses the Druk Gyalpo's revered picture along with shrines, paintings and mandalas dedicated to the King.
5:30 p.m.: Yet another Bhutanese landmark awaits you. Offering commanding views of the entire Thimphu valley, Simtokha Dzong has an interesting legend behind it. Literally translating into 'Atop a Demon,' it is said that this dzong was constructed to ward off an evil spirit that resided here. It houses many religious figurines including the Eight Manifestations of Guru Rimpoche, the Bodhisattava of Wisdom, the Buddha of Compassion and more.
7:00 p.m.: Spend the evening in the comfort of your hotel, admiring the hill views from the windows, sipping on a hot cuppa and learning more about the life of the locals.
9:00 a.m.: Begin your day with a visit to the massive Buddha Dordenma Statue. Surrounded by over 1 lac smaller Buddha statues, this spot is considered to be a great viewpoint.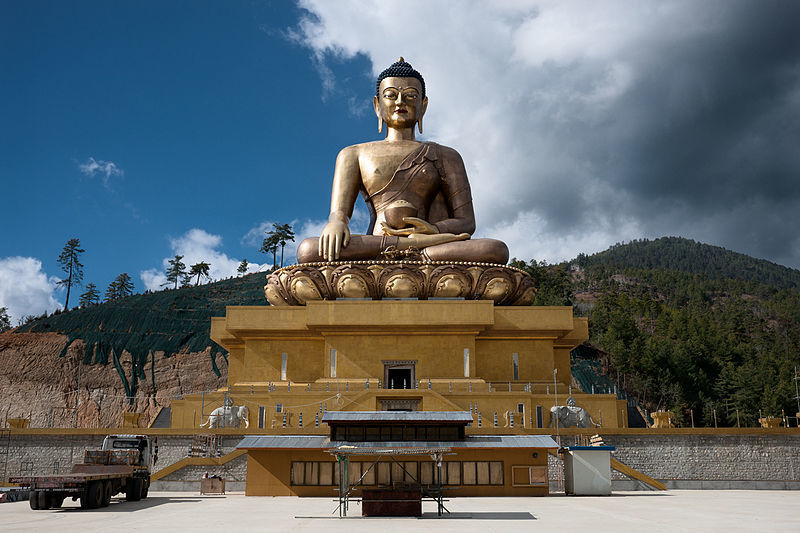 11:00 a.m: A must on your Thimphu itinerary, Tashichho Dzong or Thimphu Dzong is an ancient fortress and monastery. It is home to the Throne Room, the King's offices and the Central Monastic Body. Its location on the banks of the Wangchhu River lends this spot many picture perfect views.
12:30 p.m.: Nature lovers will enjoy a visit to Motithang Takin Preserve, where you can meet Bhutan's national animal Takin. This rare goat-antelope inhabits the Eastern Himalayas and its four subspecies can be found in the high altitudes of Bhutan.
2:30 p.m.: Savour Bhutan's national dish Ema Datshi for lunch today. Made of chillies and cheese, some restaurants where you can try this dish are The Zone, Galingkha, Chig-ja-gye at Taj Tashi and Ambient Café.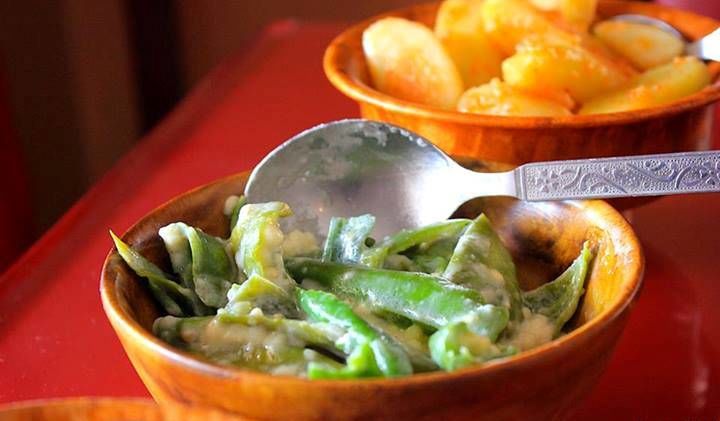 4:00 p.m. onwards: Visit the local markets around to buy handicrafts, paintings, Bhutanese chillies and other traditional souvenirs.
10:00 a.m.: Get set for an exciting day ahead as you leave for Punakha, 86 kilometres (2.5 hours) away from Thimphu. On your way, don't hesitate to pause your journey to capture the beautiful scenery and soak in the fresh mountain air.
Make a long-ish halt at Dochula Pass for serene views of the Himalayas that are hard to find anywhere else.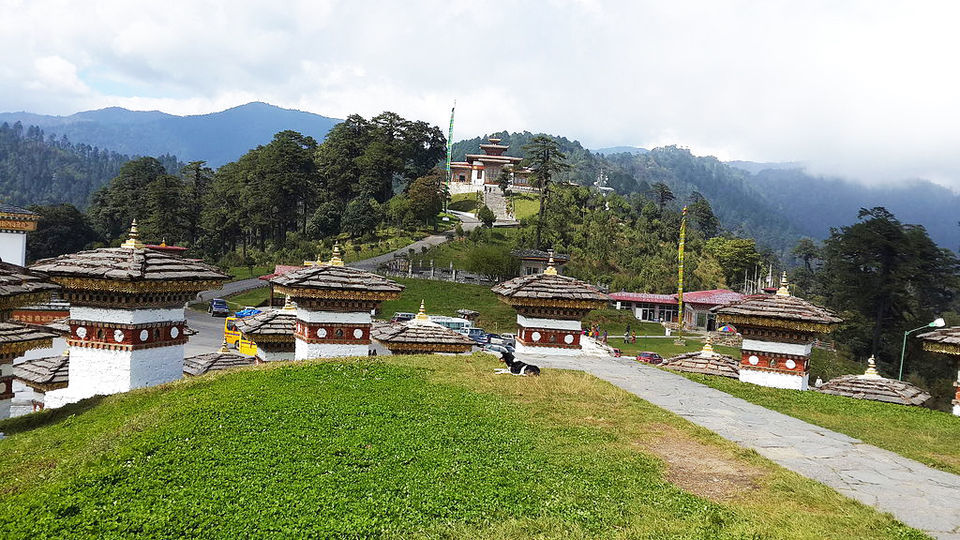 Among the most gorgeous mountain passes in the world, it is all about lush greenery, the 108 chortens, Druk Wangyal Lhakhang temple and the warm Bhutanese culture. The temple's architecture is worth every bit of admiration that has been written about it and you're surely find excellent photo opportunities here.
1:30 p.m.: Chimi Lhakhang, the unique fertility temple in Punakha is next on your list.
2:30 p.m. Chimi Lakhang Cafeteria and Lobesa Village Restaurant are some places you can head to for lunch.
4:00 p.m.: A kingdom that measures its progress based on the Gross National Happiness welcomes you to Punakha Dzong, the palace of happiness! Also often referred to as the Palace of Great Bliss too, this is where all of Bhutan's Kings were crowned. This dzong is without doubt the prettiest so don't forget to keep your camera handy! Once the touristy part is over, you'll definitely love a stroll along the verdant hills.
Punakha also has many surprises in store for the adventure buffs. You can go white water rafting in Pho Chu and Mo Chu in Punakha or explore the valley on a majestic Royal Enfield.
8:30 p.m.: Leave from Punakha early morning to reach Paro in time. Paro is about 127 kilometres (3.5 hours) away and the drive makes for a beautiful one with views of the hills, flamboyant prayer flags tied to trees and meandering waterfalls on the way.
Welcome back to Paro and a chance to visit the oh-so-popular Tiger's Nest Monastery.
1:30 p.m.: Go to Champaca Café for lunch, good coffee and a warm ambience. The place also offers free WiFi and fun board games to keep you busy.
3:00 p.m.: Begin your sightseeing in Paro with a visit to the National Museum, perched atop the Paro Dzong.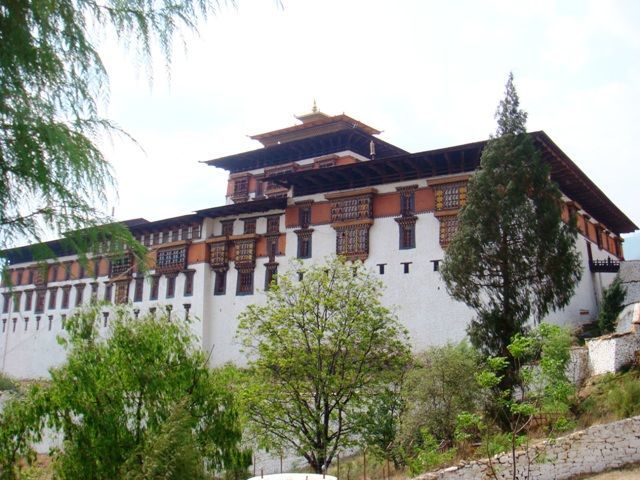 The displays here include a number of traditional paintings, thangkas, festival masks and an impressive 3D map of Bhutan, being great representations of the culture and people of Bhutan.
5:30 p.m.: Next, head to the historical fortress and monastery Drukgyel Dzong.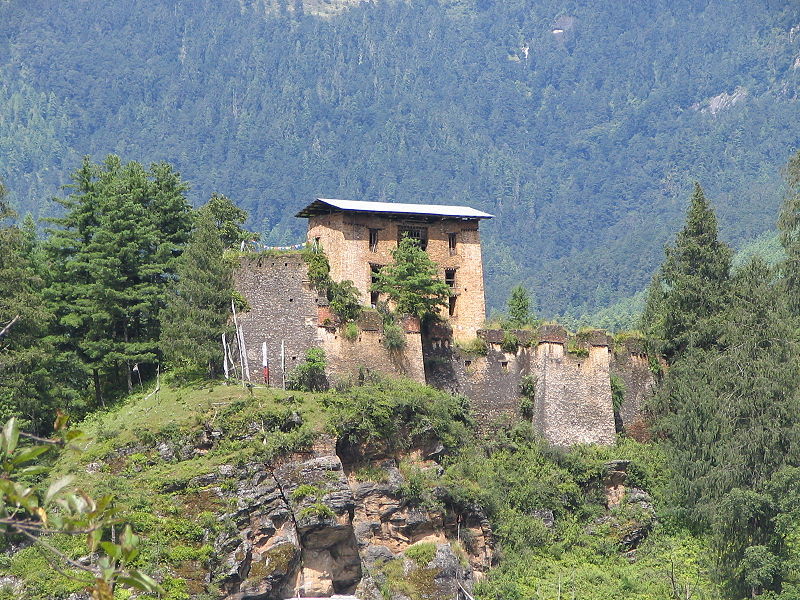 You can also visit Kyichu Lhakhang, the ancient Himalayan Buddhist temple located 20 minutes away.
7:00 p.m.: Paro is a nature lover's delight and it might be a good idea for you to simply sit back and relax in the lap of nature as you approach the end of your Bhutan holiday. Reflect on the fact that with so many things to do in Bhutan, a holiday here is still a very soothing and calming experience.
10:00 a.m.: Hike up to the famed Tiger's nest or Taktsang Monastery today.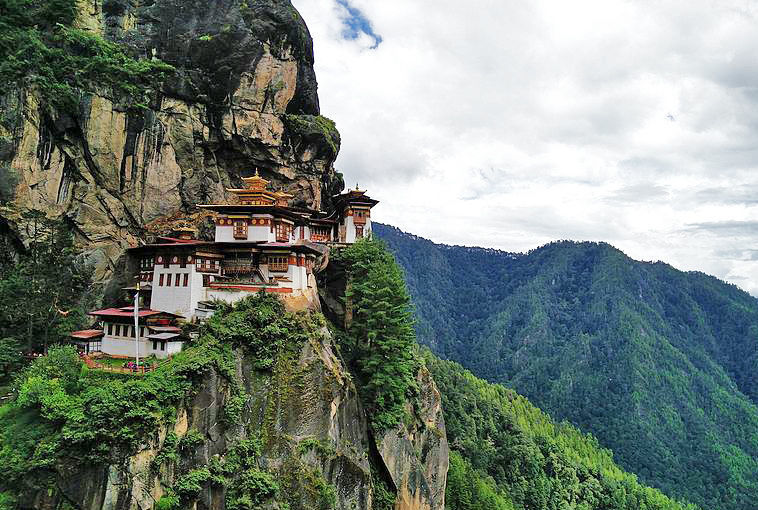 This Buddhist complex is perched atop a cliff 3120 metres above sea level and you can trek up to the monastery or take a horse ride. Almost synonymous with Bhutan, this monastery is extremely popular with tourists from across the globe and its unique clifftop location takes credit for that.
6:00 p.m.: Your last evening in Bhutan calls for a visit to Jangtsa Dumtseg Lhakhang, a Buddhist temple built in the form of a chorten with a golden peak. The temple's architecture makes it a rare sight and the structure is adorned by a hill overlooking a river in the backdrop.
A trip to Bhutan will probably be the most memorable and refreshing holiday of your life. So, when are you going?
Frequent searches leading to this page:-
top Bhutan tour packages with price, Bhutan tour packages from Delhi with airfare, Bhutan tourism packages, top things to do in Bhutan, adventure activities in Bhutan, adventure activities in Bhutan