Bhutan - A Journey to Pleasing Country
Bhutan - a single brick in a Indo-China bulwark, shares a warm embrace of the two big Asian countries, just like Nepal. Bhutan is an unspoiled country in terms of beauty, environment, culture, etc., It is an idealistic spot of repose and magnificence, but still a reticent realm to provide complete access to the rest of the world. For Indian & Bangladesh nationals it is one spot which could tick, both foreign travel kicks and domestic freedom experience, boxes alike. Bhutan has got interesting places to explore, calm abode to relax & revive, provides vital escapade from busy life, offers quintessential freedom without disclaimer (whatsoever), and to an extent, interesting entry & travel process lest the risk that comes to environment and culture with tourist.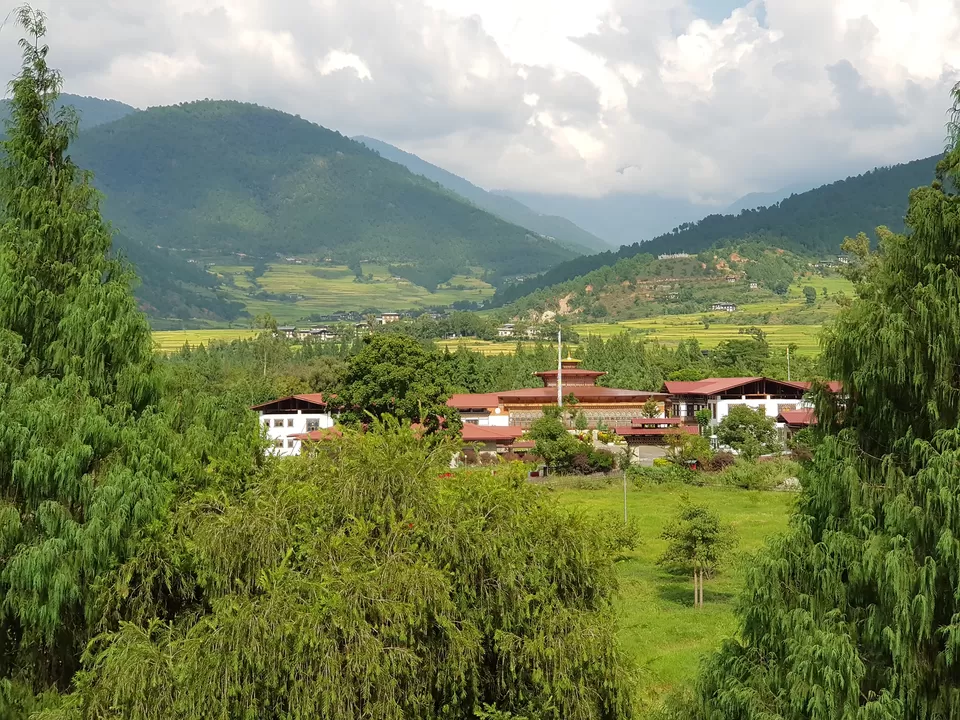 Interesting Travel Process
October to December is best time to travel Bhutan. If you are interested to see Himalayas clad in snow then December to February is ideal.
Traveling to Bhutan is really interesting in its own way. Bhutan believed in "lesser tourist and bigger profits" motto. This is to keep people away from damaging their mother land and yet gains no lesser tourism income.
Here are some of the interesting facts about Bhutan Tourism.
Fact 1: Flight Planning & Landing -
Bhutan is one of the toughest places to land flights and it is said only 8 pilots are trained and qualified to land. Planes are allowed to take-off and land only during day since any flying at night are deemed far too dangerous. Presently two airliners: Druk Air & Bhutan Airlines, in operation. This means, the air facility limited to few cities and even from those cities operations are limited to daily one to weekly one. The schedules vary w.r.t. season as well. So planning a flight and landing is also gonna be an interesting fact if you are looking to travel Bhutan.
Flight schedules can be seen in below link.
https://www.drukair.com.sg/flight-schedule
Fact 2: Tour Operators -
It is mandatory for tourist, excluding India, Bangladesh and Maldives nationals, to stay and travel Bhutan through tour operators. Royal Bhutan licensed myriads of tour operators for this purpose.
All licensed tour operators can be found in below link,
https://www.tourism.gov.bt/tour-operators
The tour operators operates invariably on a uniform package which ranges between USD $ 200 – 250 / person / day for a group of 3 or more, additional USD $ 40 – 50 / person / day if group is less than 3. The package includes accommodation, all meals, transportation, all time guide for a group and sometimes, includes visa and route permits. Interesting, isn't it?
Fact 3: India, Bangladesh & Maldives Nationals -
For the 3 nationals, Bhutan offers Visa free entry through entry permit. Entry permits can be obtained in Paro Airport or while traveling through road in Phuentsholing permit office or Office of Royal Bhutan Consulate in Kolkata. I personally got entry permit in Paro Airport immigration. As the Air operation are limited, Paro airport is one of the idlest airport around the world. By providing hotel bookings, itineraries and a return flight ticket would render you entry permit within 15 minutes. SAARC national tourists are even spared from filling immigration forms. As these 3 nationals are spared from hiring guides solo travelers are not encouraged by Bhutan on account of traveler safety. But by providing proper explanation and assuring personal safety would get you entry permit, nonetheless. Make a most use of it, *wink!
Fact 4: Route Permit -
Bhutan Visa and Entry permits will cover access to only Paro and Thimphu cites. Route permit is required if you want to explore Bhutan's other popular places like Punakha, Wangdue, Bumthang, etc. Route permits can be obtained through tour operator, that is, if you are traveling through one otherwise you need to personally visit Department of Immigration in Thimphu, opposite to Thimphu Textile Museum in weekdays between 9:00 to 17:00. The same office also extends stay permit beyond 7 days which was stamped at any entry points.
Top Places to See in Bhutan
Tiger Nest Monastery: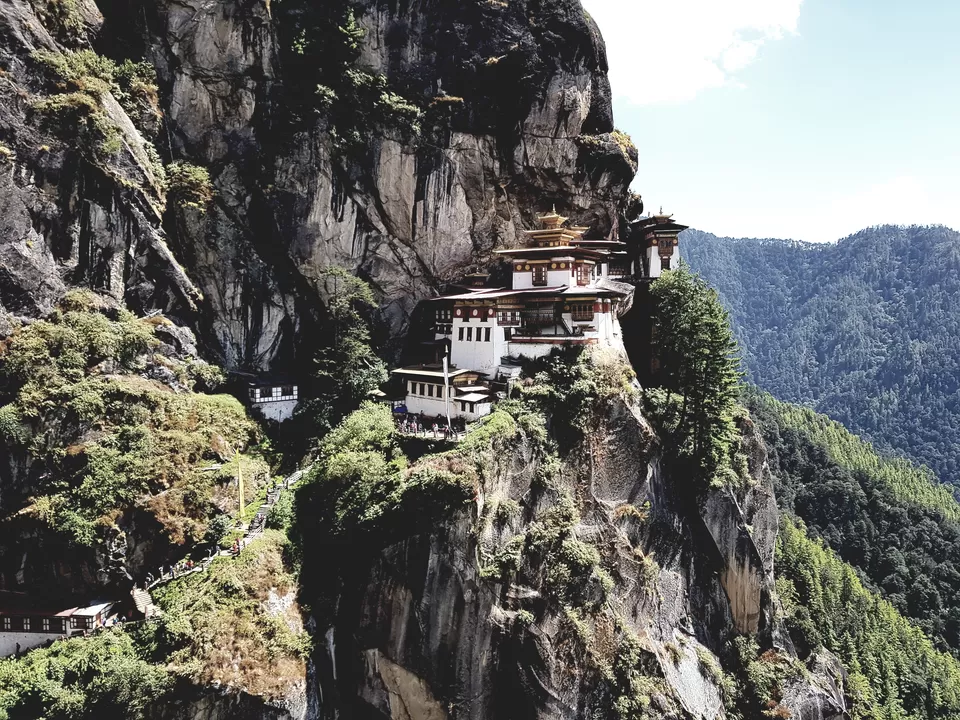 The Iconic Tiger Nest Monastery is the image of Bhutan. This is unarguably the prime attraction of Bhutan and a cornerstone of its tourism. Tiger Nest Monastery is in Paro, hangs on a precarious cliff at 3120 meters. The monastery can only be reached through approximately 4 kms (one way) trek. The famous trek is challenging and tiring as the rock slopes are very steep. Major initial part of trek is steep rock path, the final part was declining steps and both are sandwiched by plain land. The whole trek will take your breath away, literally, in both senses. And finally when you reach, the monastery worth the every second and every last energy spent on the trail. The monastery building consists of 4 temples, the view is simply grand. Glimpsing the protruding monastery and proceeding the toiling tramp during the later part of hike is something would stay with you forever.
Useful Tips
Tip #1 - Mule Ride
There is no alternative to trek like palanquin the entire way up or down. But there is mule ride typically to half the length of ascend. The mule will carry person till 1.5 kms (exactly till the only cafeteria on the trek) while climbing up . From there you have to climb yourself and descend entirely on shank's pony. As the climb is steep, descend on mule is apparently impossible and latter part of trek is all about flight of steps, mule option till monastery is wiped out beyond 1.5 kms of uphill. But the first 1.5 kms mule ride itself would be great relief, because it was major challenging part of entire trek. So if you are skeptical about entire trek just hop of mule at the beginning of the trail itself.
Beware: Watch out of returning mule during the first 1.5 kms, run right hand side for safety as left hand side expose you directly to woods.
Tip #2 - Cafeteria
Cafeteria is located at approximately 1.5 kms from the bottom of the hill. The prices are high (hardly surprising), offers nice and much needed break time and yes the location is excellent, provides magnificent view of the Tiger nest.
Dochala Pass: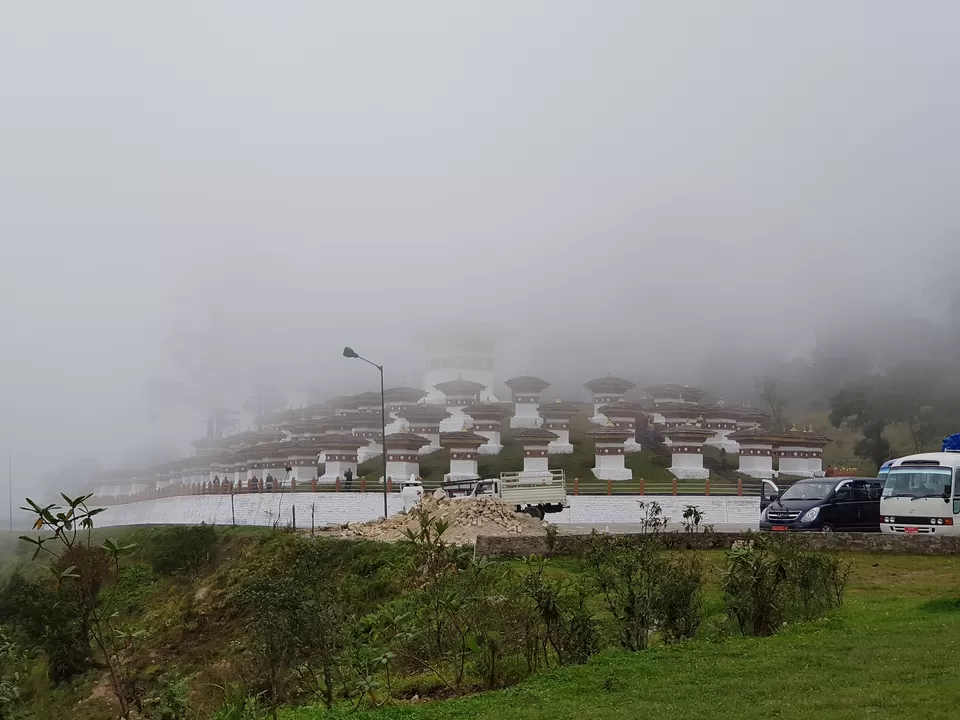 Dochala Pass is located 30kms from Thimphu on the way to Punakha. You need route pass to travel to Dochala Pass and to Punakha from Thimphu. It is a memorial built as an honor of Bhutanese soldiers died during Assamese insurgents during 2003. It has 108 memorial Chortens (or Stupas) in 3 layers. The pass is located at 3100 meters also has Druk Wangyal Lhakhang temple. The view and weather is quite exhilarating and definitely not a place to miss. The pass also has a botanical garden (nearby) and two cafes.
Buddha Dordenma: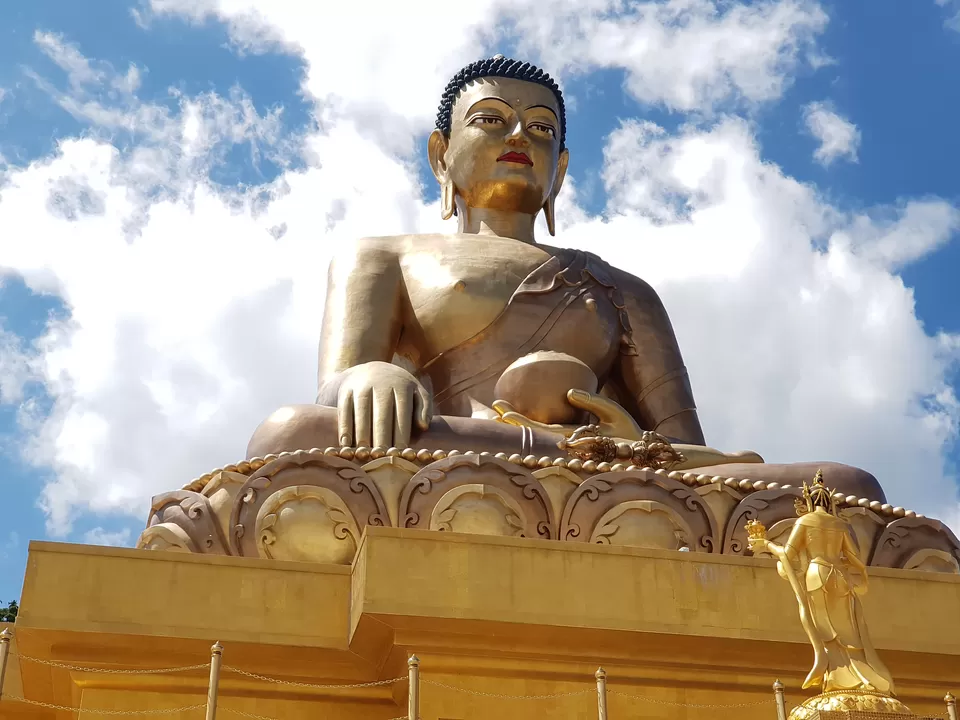 The 54 meters high bronze Buddha statue located in Thimphu, is a great place to visit. It is a modern statue opened on 2015 and still lots of works are going on in and around the statue. The whole 54 meters statue is made up of over 1000 smaller similar Buddha statues of bronze and glided with gold.
Punakha Dzong: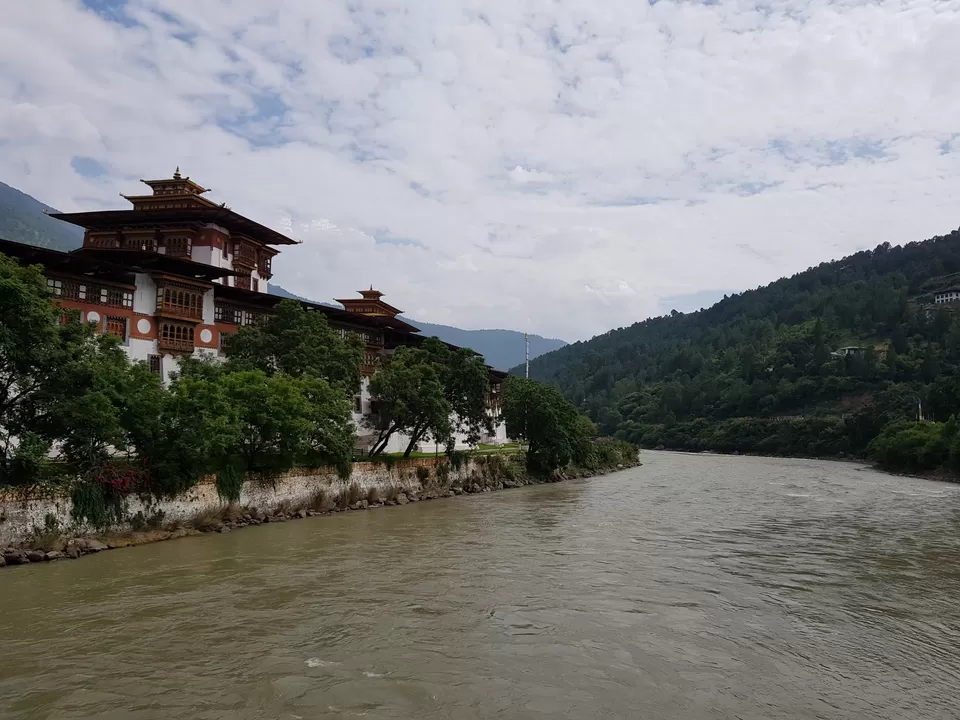 Punakha Dzong is the second oldest (next only to Simtokha Dzong) and second largest dzong (next only to Trongsa Dzong) in Bhutan. Punakha was a former capital of Bhutan and Punakha Dzong was the key highlights of Punakha. Dzong is located at the confluence of two rivers: Pho Chhu and Mo Chhu, is a treat to eyes. Everything inside the Dzong is grand and majestic. You will be left with admiration right from the vast courtyard, the bodhi tree, the white washed stupas, the broad staircase, spectacular exterior and interior alike.
Chele La Pass: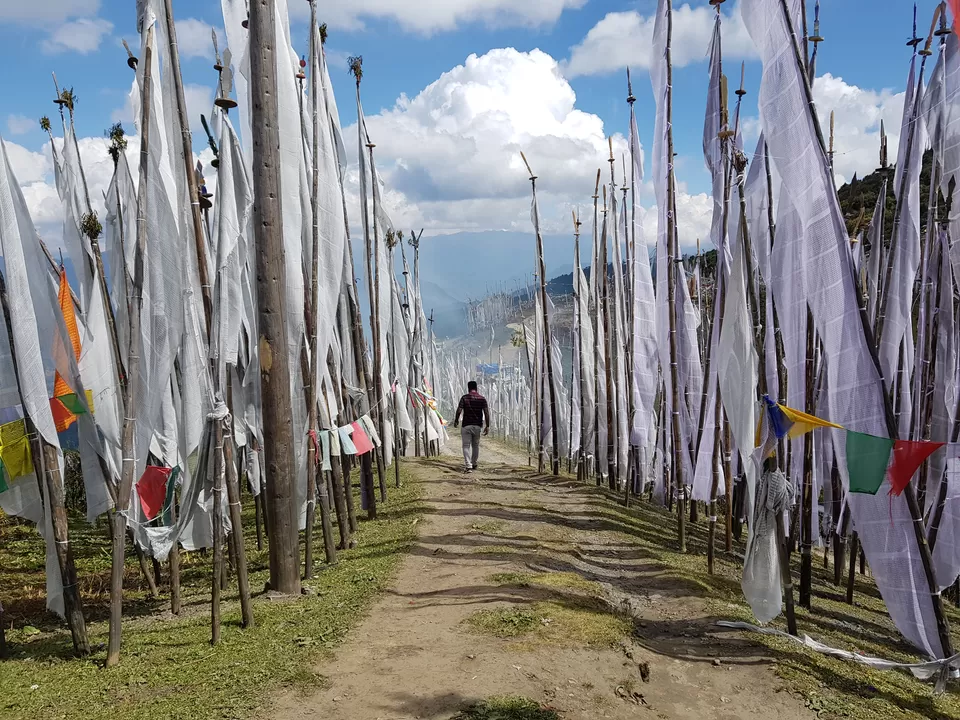 Chele La Pass is the highest road pass in Bhutan, located at 3810m between the valley of Paro and Haa. It is an 1 and ½ hour journey from Paro. People prefer biking and cycling this valley. The pass offers stunning view and is considered as sacred place. The place will be filled with flags of varying colors. Tying flags on this valley in memory of dead peoples for their pain free after life and to bring luck for the living ones.There are 5 different colors of flags in total which serves varies benefits. It is believed the sacred hymns written on the flags are carried by the wind. The old worn flags are removed and burnt regularly.
The pass has no cafes but only a few pickup vans to form a makeshift tea stalls which offers prepared teas, coffees, momos and instant noodles.
Memorial Chorten: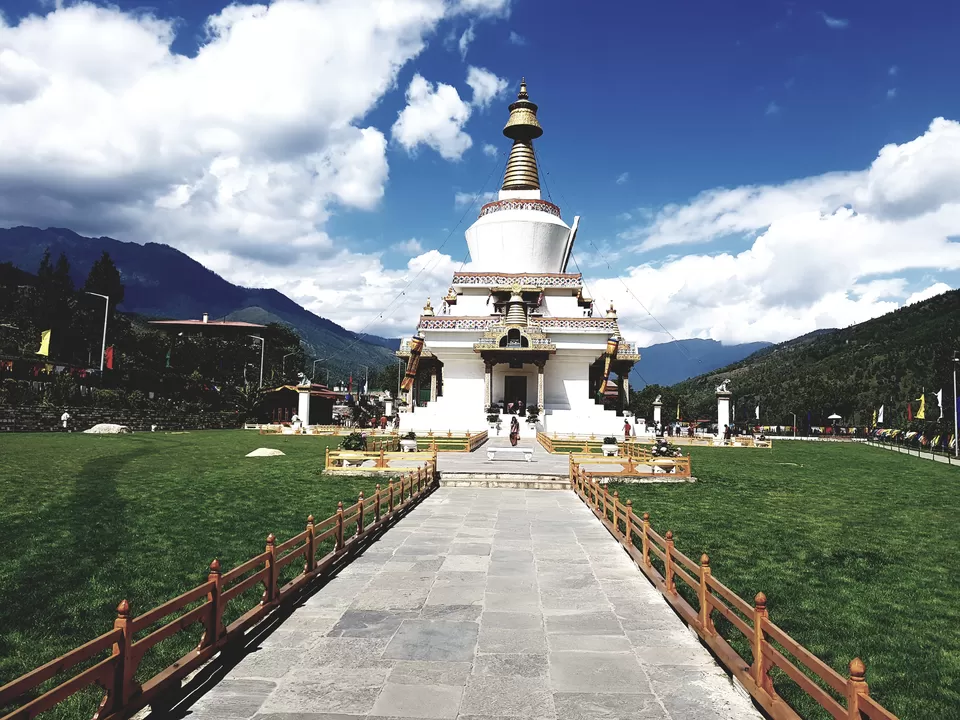 Memorial Chorten known as most visible religious landmark in Bhutan located in Thimphu. The Chorten was built to honor late 3rd king of Bhutan in 1974. The Chorten is small and consume limited time to explore. The Stupa with golden spires, bells and interior is impressive, nevertheless.
Thimphu or Tashichho Dzong: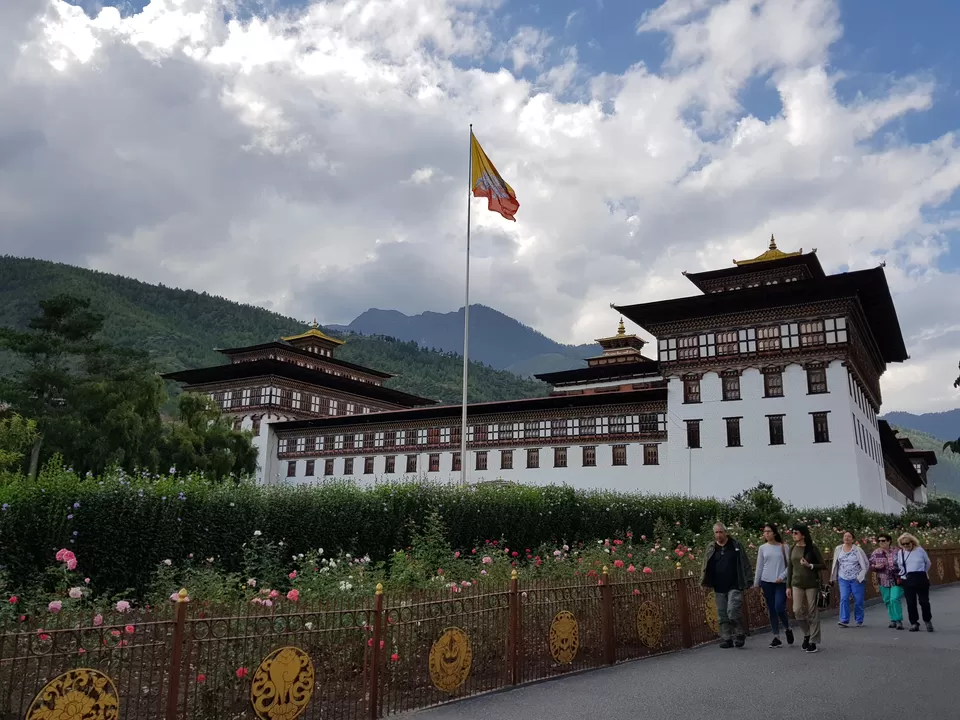 Thimphu Dzong or Tashichho Dzong is a Dzong and government office combined. Major part of the Dzong is restricted to tourist and serves as government office. Even king has an office in the Dzong. Tourist are allowed only with guides and allowed inside with serious security checks. Guides can be hired at the entrance. The Bhutanese Architecture is the treat to the eyes.
Paro or Rinpung Dzong:
Paro Dzong or Rinpung Dzong is located in Paro. The Dzong has 14 shrines and chapels inside. The Dzong is great to watch under lights.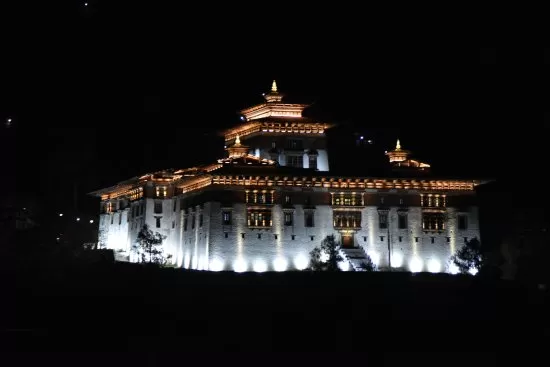 Things to do in Bhutan
Trekking:
Bhutan has so much to offer when comes to trekking. From a satisfying day trek to grueling 31 day adventure hike, it has everything one could think of. Trekking in Himalayas is in the bucket list of many trek lovers.
Cycling:
Cycling acquiring popularity between tourists and locals alike. Bhutan offers cycling from paved road to challenging off-roads. The routes mostly meander through small towns and villages with no traffic and only you and your group.
Rafting & Kayaking:
Rafting and Kayaking through the glacial-melt of Himalayas is one of the spine chilling experiences. Like cycling and trekking, water activities also has ranges varies from slow gentle flow to raging strong currents. The best time for rafting and kayaking is from March to April and November to December.
Festivals:
Attending a festival is unique and special thing in Bhutan. Bhutan offers lots of festival throughout the year across the entire country and the most popular festival being Paro and Thimphu Tshechus. The exclusive mask dance of Bhutan is the highlight of festival. There are lots of other village festivals famous on their own way. So while booking tickets to Bhutan research of festivals dates and plan your trip accommodating one.
Tidbits
#1: Major food franchises like McDonald, KFC, Starbucks, etc. are not to be found in Bhutan but all kind of cuisines are easily available.
# 2: Indian Rupee is widely accepted throughout Bhutan in addition to its currency Ngultrum. Indian travelers are not required to convert INR to Ngultrum but ensure all excess Ngultrum are traded off before leaving Bhutan.
# 3: Almost all Dzongs and other tourist spots are closed by 5 P.M, so plan your day's trip accordingly.
# 4: Bhutan is completely safe. People can stay out even at 10 P.M especially in Paro and Thimphu.
# 5: Bhutanese speak English and Hindi quite commonly and are friendly & helpful. Cops are approachable and affable.
# 6: Major transport mode is Cab. Cab would cost 2500 buck for a day trip within a city and upto 4000 bucks going up and down to other cities. Airport to Thimphu drop would be 1500 and Airport to Paro hotel would cost upto 1000 bucks.
# 7: Bhutan customs allows only 1l if alcohol & 200 sticks of Cigar and not more than that. Bhutan has own Beer factories and liquor are easily available.
Sample Itinerary
Ideal Days for the Trip - 7 days
Day 1: Arriving Paro and settle in Thimphu Room. If time permits, get route permit to Punakha & other places and walk through Nordzin Lam streed, sit in clock square tower.
Day 2: Thimphu sightseeing – Semtokha Dzong, Buddha Dordenma, Memorial Chorten, Changankha Lhakhang, Tashichho Dozang, Pangri Zampa monastery, Royal Texile Museum.
Day 3: Punakha day trip – Dochala Pass, Punakha Dzong, Punakha suspension bridge, Chimi Lhakhang, Jigme Dorji National Park.
If staying for another day in Punakha, plan Khamsum Yulley Namgyal Chorte, Sangchhen Dorji Lhuendrup Nunnery, Mo Chhu river & water sport activities.
Day 4: Chele la Pass, National Museum.
Day 5: Tiger Nest Trek, as all the Dzong will be closed by 5 P.M plan whole day (relaxed) trek & evening stroll near Paro Chhu river and around Paro Dzong. Shop at Paro Chhu river's parallel road.
Day 6: Paro Day Trip – Rinpung Dzong, Drukgyel Dzong, Kyichu Lhakhang, Druk Choeding, Jangtsa Dumtseg Lhakhang, Jangsarbu Lakhang, Ugyen Pelri Palace.
Day 7: Return flight from Paro
PhotoGrid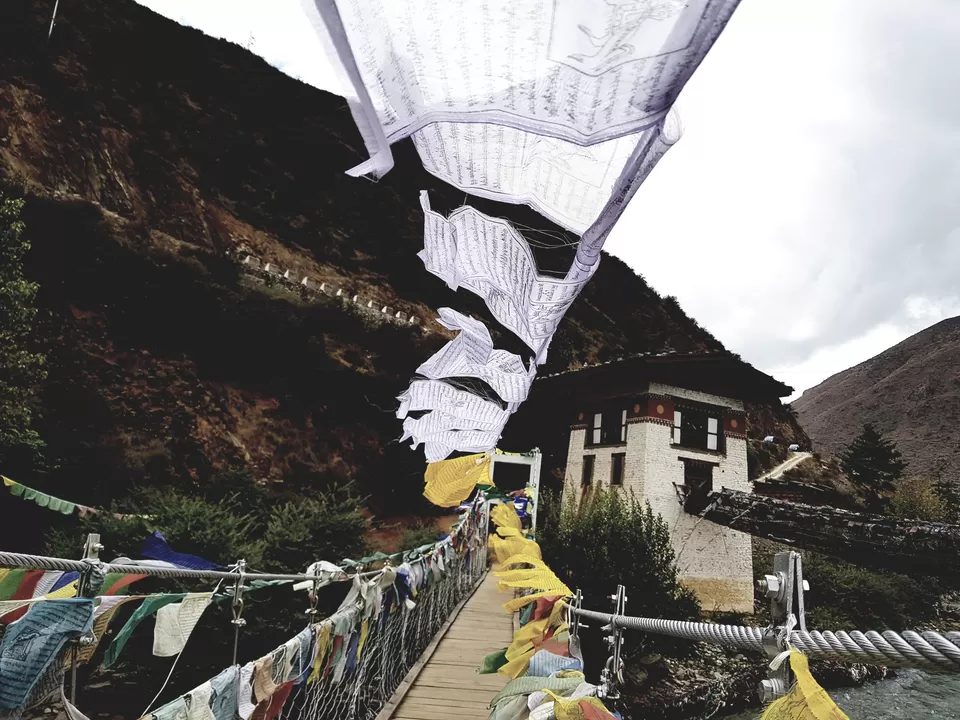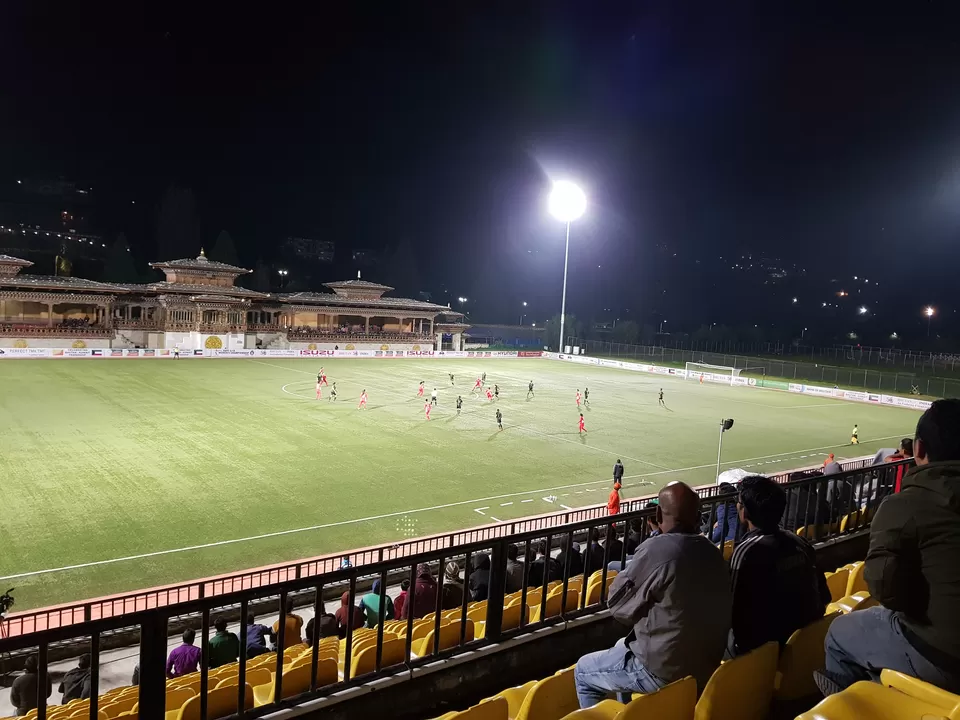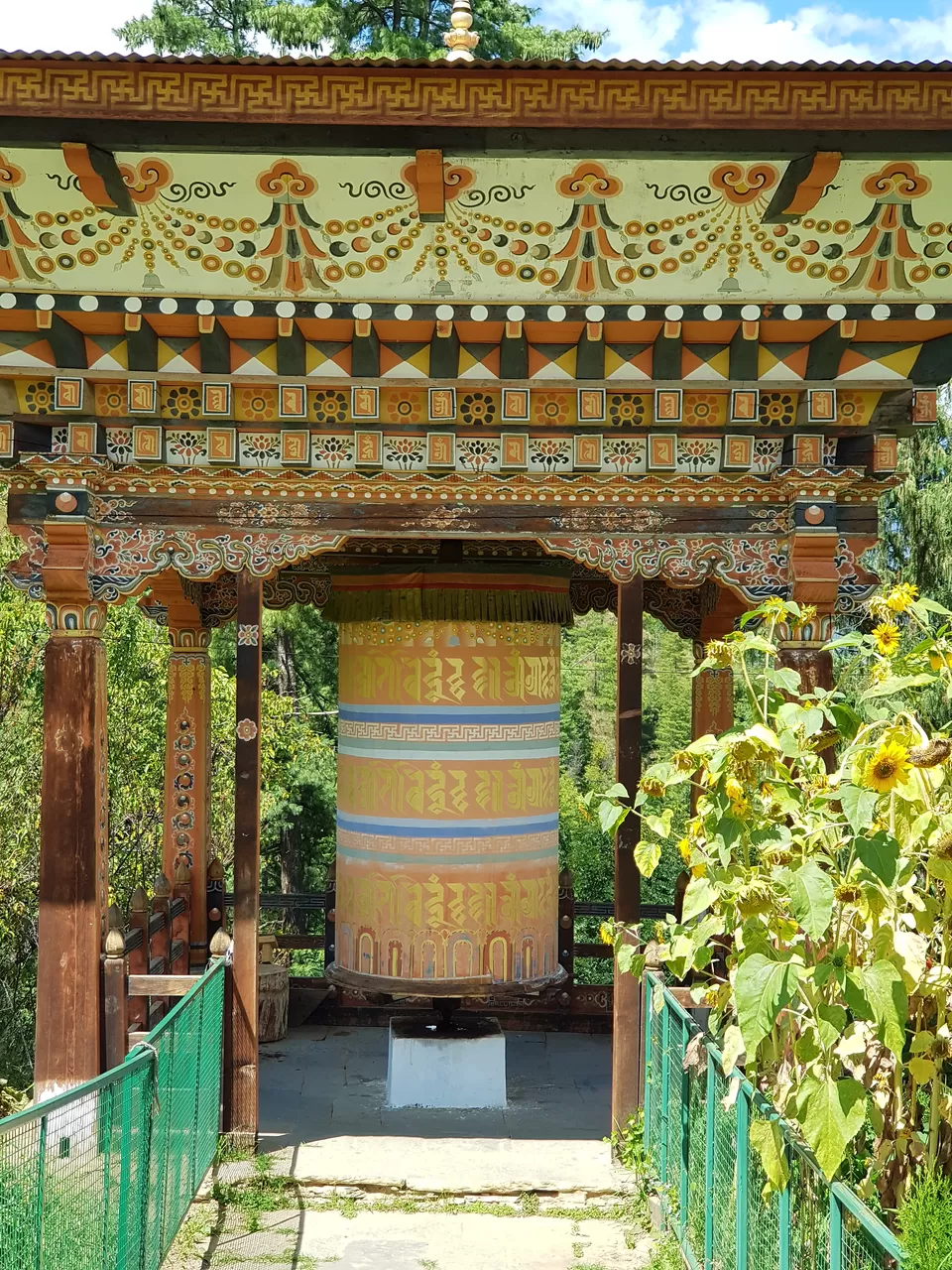 Check out original blog post here and follow other pictures in Instagram here
Frequent searches leading to this page:-
Bhutan vacation, Bhutan vacation packages, Bhutan trip plan, Bhutan tourism cost, best Bhutan packages, holiday in Bhutan tours & travels