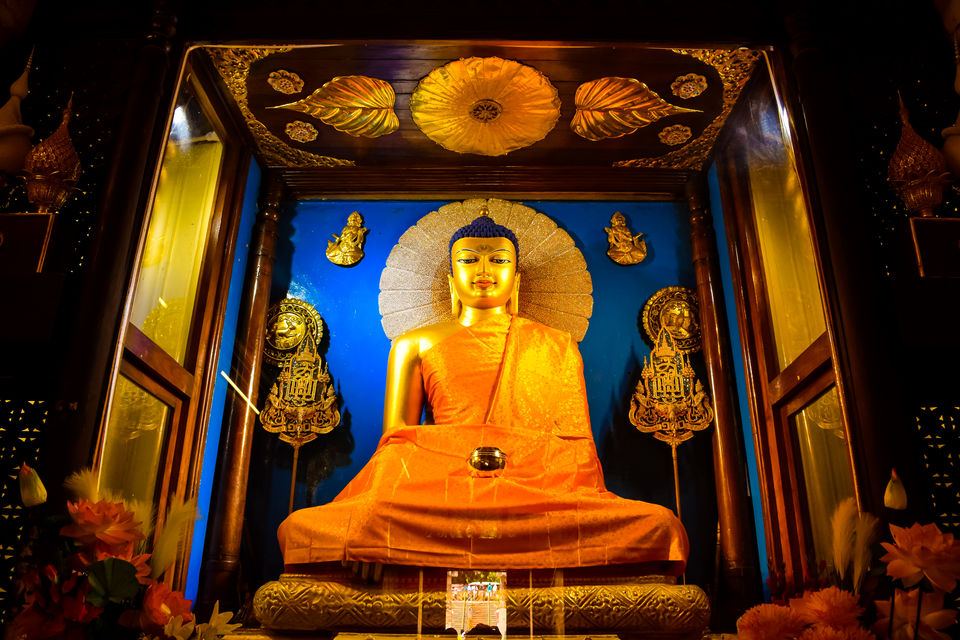 I searched myself spiritually and pursued Buddhism for answers. This road incited me to stop at Bodh Gaya. No matter how short or long someone decides to stay, this place will gratify you anytime. A 2500-year long history of this UNESCO site is an obligatory sacred site for both Buddhists and Hindus as Buddha is considered to be the ninth incarnation of Vishnu. Bodh Gaya or Uruvela, as it was known during Buddha's times is in state of Bihar. Legend mentions the Bodhi (Banyan) tree under which Gautama Siddhartha attained Enlightenment and became the Awakened One.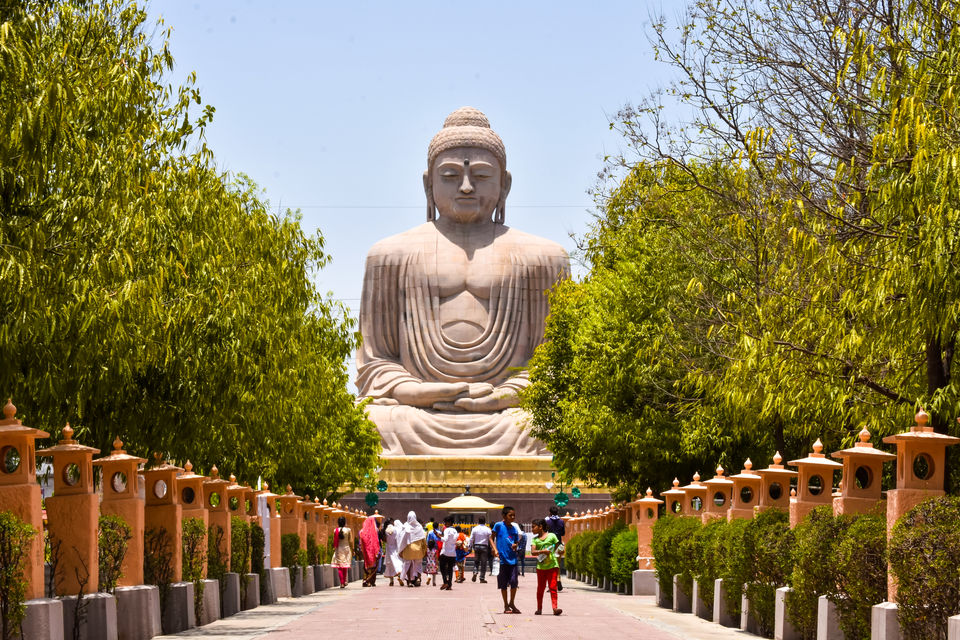 Be it road, rail or air, every option can be considered. I took a train to reach Gaya Junction and then a fare auto service which charged me Rs 60. Railway station is about 17 km away. Bus will be jerky but it stops right in front of Mahabodhi Temple's main road then an electric rickshaw will be there at your service. It is well connected with Gaya Airport as well, just 14 km away.
Myriad options of hotels, location should not be a problem because all the sight seeing spots are in walking distance. Food can be underwhelming so be picky with the eatery. Luckily there are few good restaurants so please ask for recommendations from people around.
My recommendation will be to start sight seeing from Mahabodhi Temple. After some terrorist activities which involved series of blasts, security is really intense. No phones are allowed inside and you will have to deposit it outside. Cameras as in DSLR's are allowed which is chargeable to Rs 100 and videography or film making has its own cost chart. Being a temple, no charge is levied on anyone's entry. When you will enter inside, there are lots of things to see and learn if you are curious and want to know everything. I would personally suggest to hire a local guide inside but be adamant with the charge you want to pay to pull a nice bargain. My guide charged me 300 which was OK for me as I was not alone. He explained me everything from history, geography and philosophy of every location inside.
You will notice locals flipping coin atop a pillar. This is said to be the Iron Pillar which Ashoka the Great established when he accepted Buddhism. If your coin finds a place on top then myths say it will bring good fortune or your wish will become true. Around the grandeur of the sanctum, there are lush gardens of green beds, flowers and trees. Beside the main architecture, there is a banyan tree which is said to be a bud of the original tree under which Buddha sat. It is huge now and collecting its falling leaves before hitting the ground is a sacred souvenir. There are many artifacts which has so many stories clinked to them. Entering inside the sanctum sanctorum was very smooth and the view was super spiritual and appeasing. Buddha in gold, wrapped in sapphire cloth in a dark hall is like sun radiating at its best. It was awe-inspiring. Photography is nowhere restricted but a decent and humble behavior must be maintained with the monks meditating inside.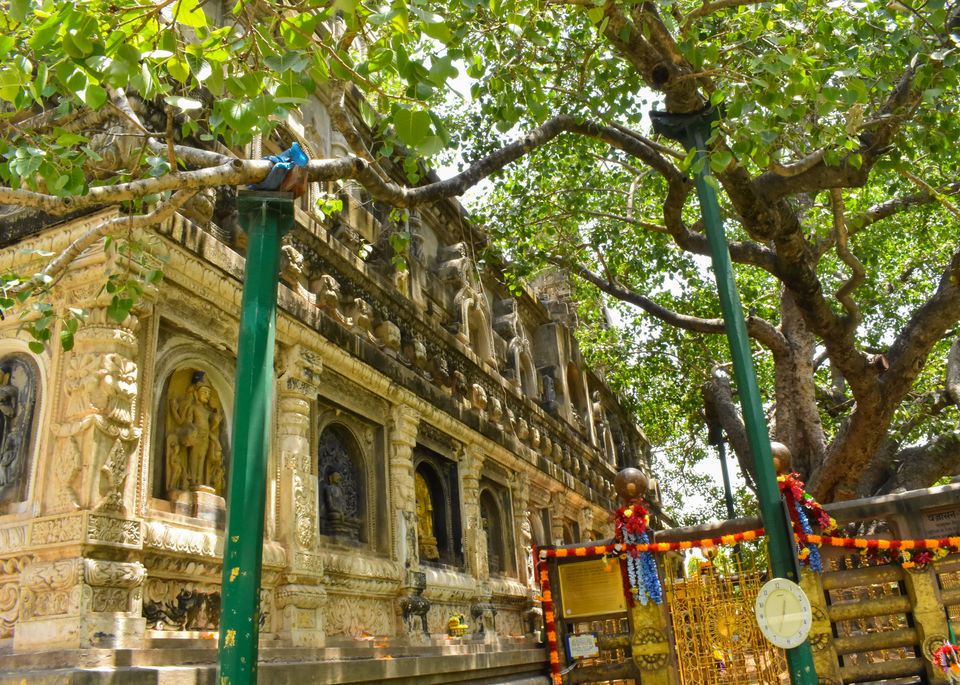 There are monasteries outside the temple in every direction of those countries which follow Buddhism as their national religion or better to say practice it. Timing of these temples vary but no one should be skipped. Every monastery is very different from other. Be the architecture, offering, color, simplicity, grandeur to the statues of Gautama. Naming one or few will be very challenging so try to visit all.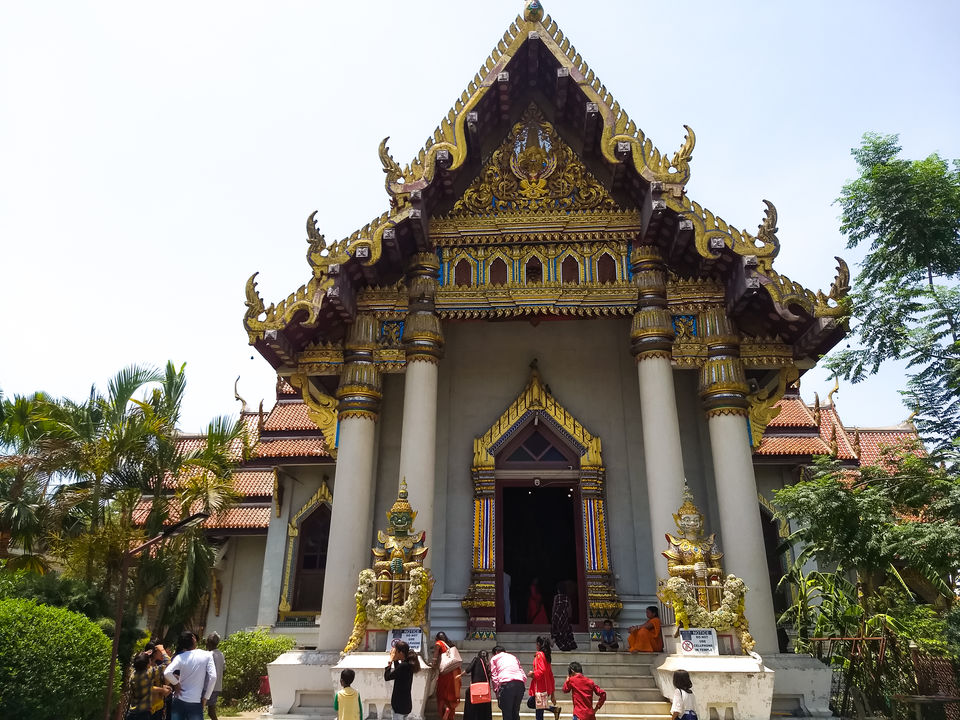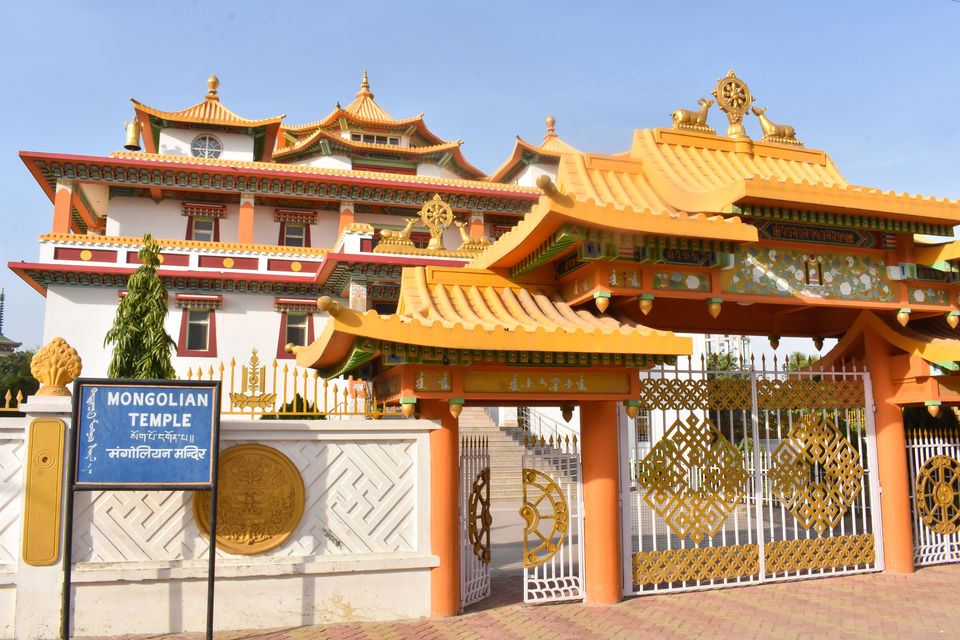 There is more to shop other than statue. Flyers, ornaments, stone carvings, beads, stoles, bells, wind chimes, posters, symbols and what not. Being a very world-famous tourist spot, the traders really exploit foreigners and charge extremely high. Haggle for good and search a nice one. At time of festival, price tag steeps high.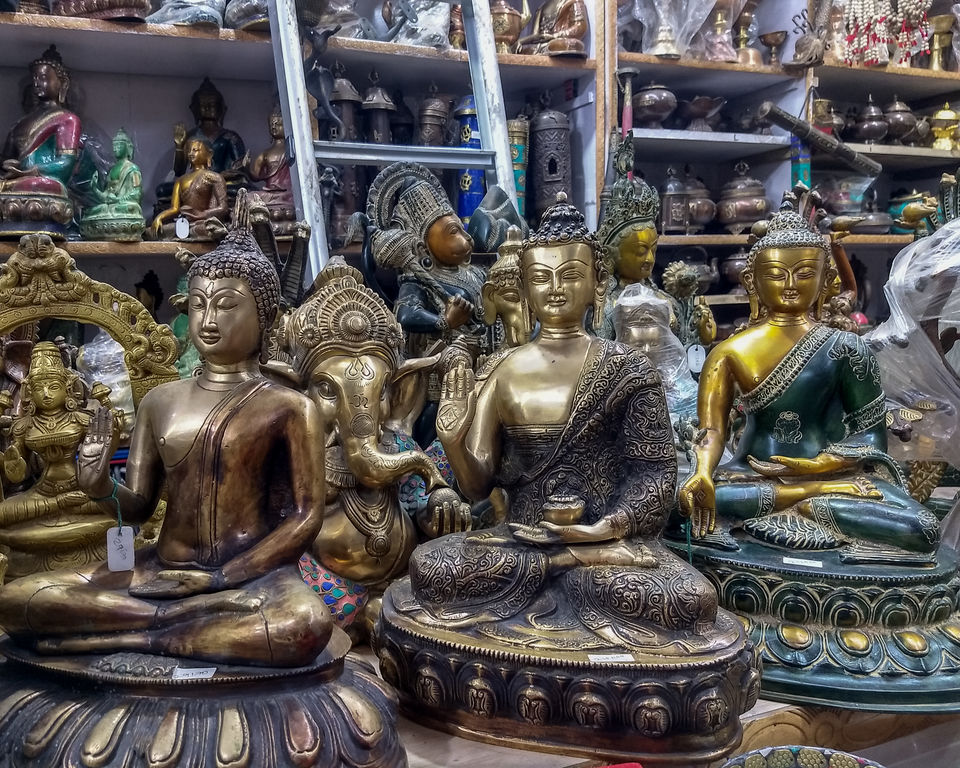 Two days are sufficient enough to cover Bodh Gaya with allocating ample time to all sites and taking quality pictures. The complex is big but easy connectivity within makes walking less tiring. Make plans to visit here at time of Kalchakra Festival and Buddha Jayanti when whole area is embellished. Winter will be great season to come here because summer is intolerable in Bihar.
https://www.instagram.com/rahul_priyadarshi_201/