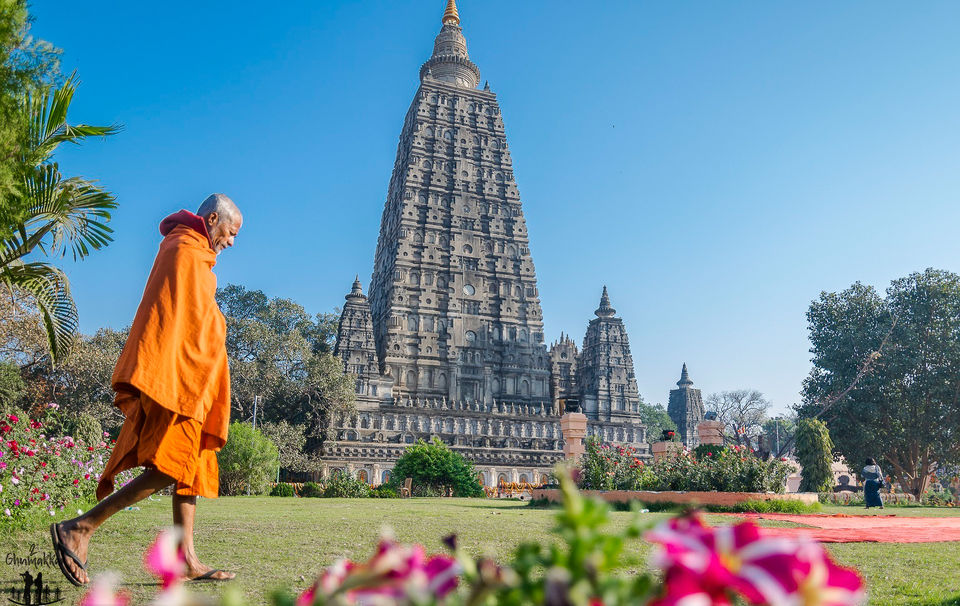 Bodh Gaya is a land of enlightenment. Years ago, what Bodh Gaya got was Siddhartha but what Bodh Gaya gave to the world was Lord Buddha, the epitome of knowledge, peace, and compassion.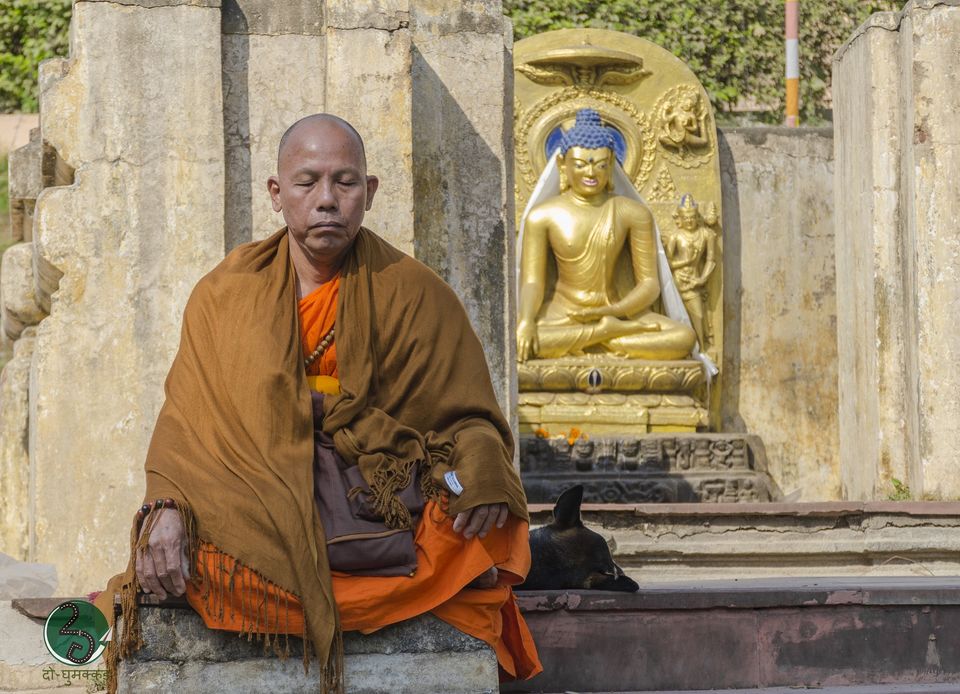 When the earliest recorded civilization was emerging around Greece & Babylon, one reverend mendicant was traveling around the present day of Bodh Gaya in the search of Enlightenment.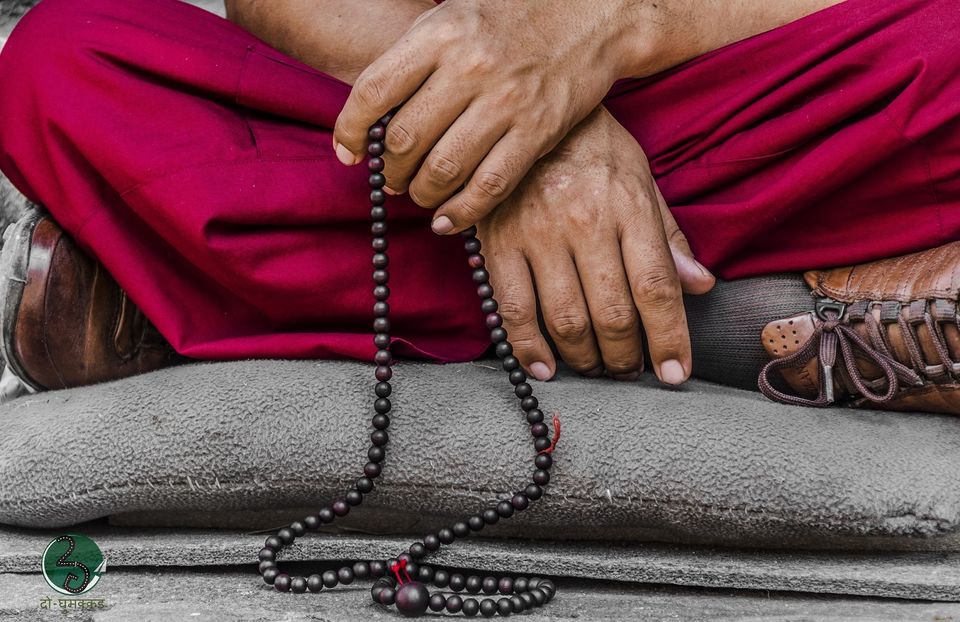 Bodh Gaya, earlier known as Uruvela, lies 16 Km from the district headquarters at Gaya.
Bodh Gaya's name was given to Uruvela for the Mahabodhi Temple- one of the most important Buddhist pilgrimage sites related to the life of Lord Buddha.
Built by Asoka - The Great in 3 rd Century BCE, Mahabodhi Temple is one of the few existing Brick Structures around the world and declared a World Heritage Site by UNESCO.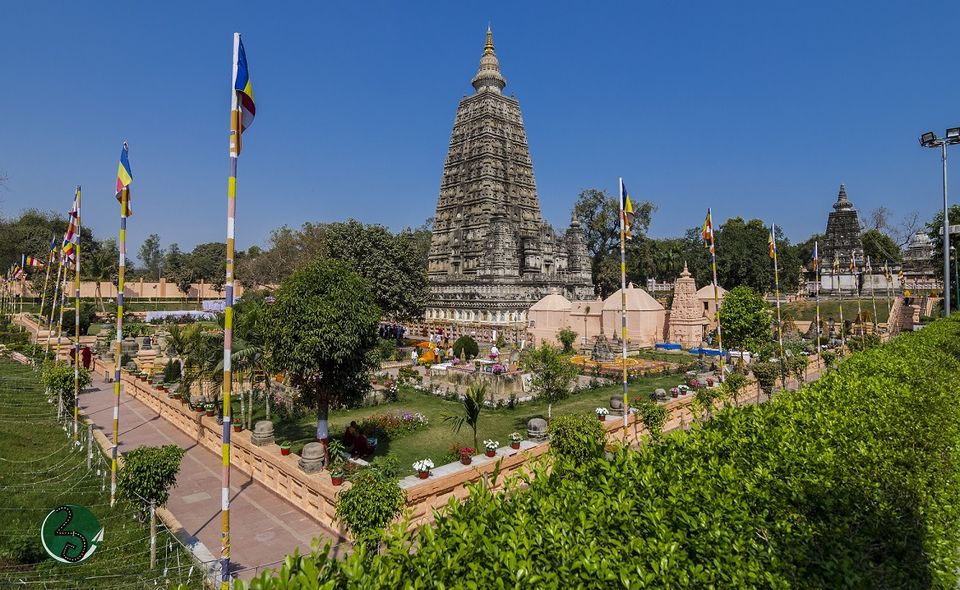 Buddhist mythology says "Mahabodhi Temple is the first spot to appear when the universe emerges into existence. This is the axis naval of the Earth or central point of all sacred energies since no other place can support the weight of Buddha's attainment ".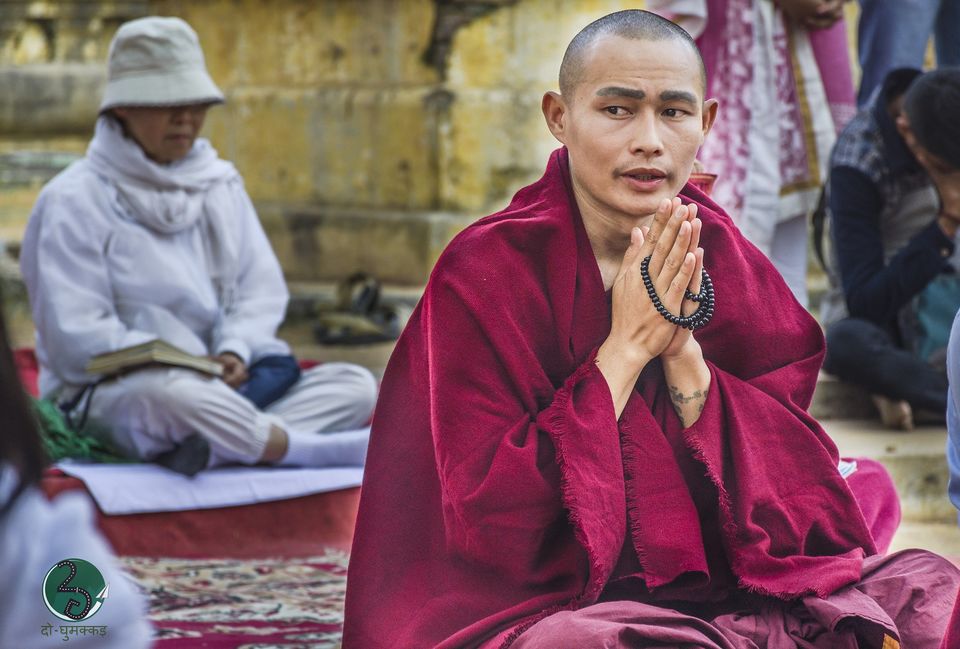 Bodh Gaya known for its grand Mahabodhi Temple of 50-meter height is a classic example of the Indian style of temple architecture. Intricately carved and decorated with honeysuckle flowers and geese, the doorway leads to the small hall beyond which lies the sanctum, where 8 feet height of seated Buddha is installed. The statue of Buddha is touching the earth, witnessing his achieved enlightenment.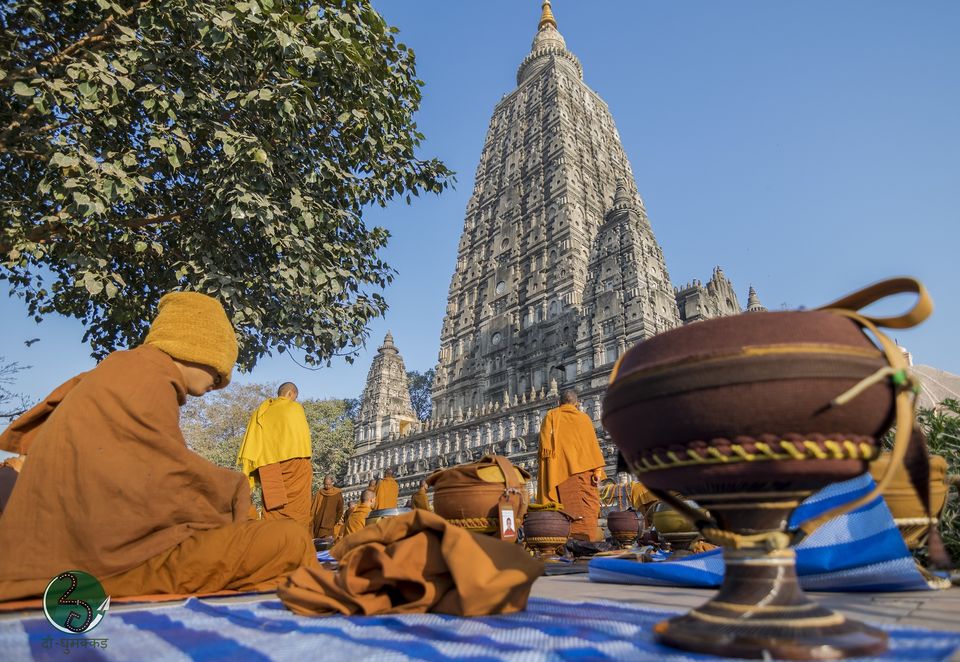 From the east, a few steps lead to the surrounding area and central path around the main temple, where various votive and stupa is built, associated with the different event of Buddha's life.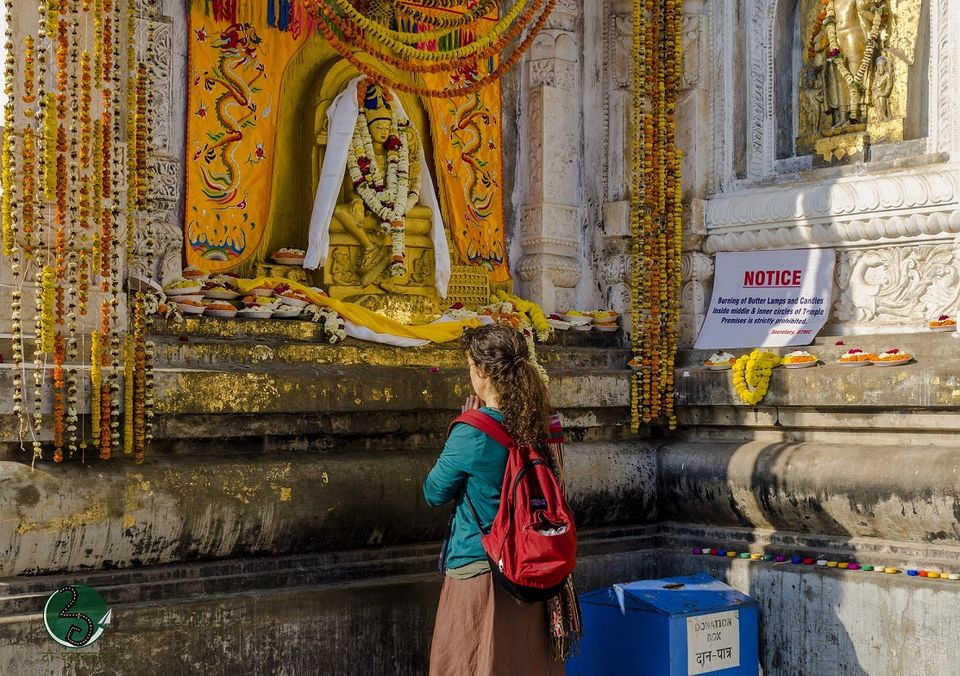 Buddhist literature & texts say Buddha not only Enlightened here under the Bodhi Tree, rather he spent seven weeks after enlightened around this tree, which was later known as 7 sacred places and widely worshiped in Buddhism.
Seven Sacred Places at Bodh Gaya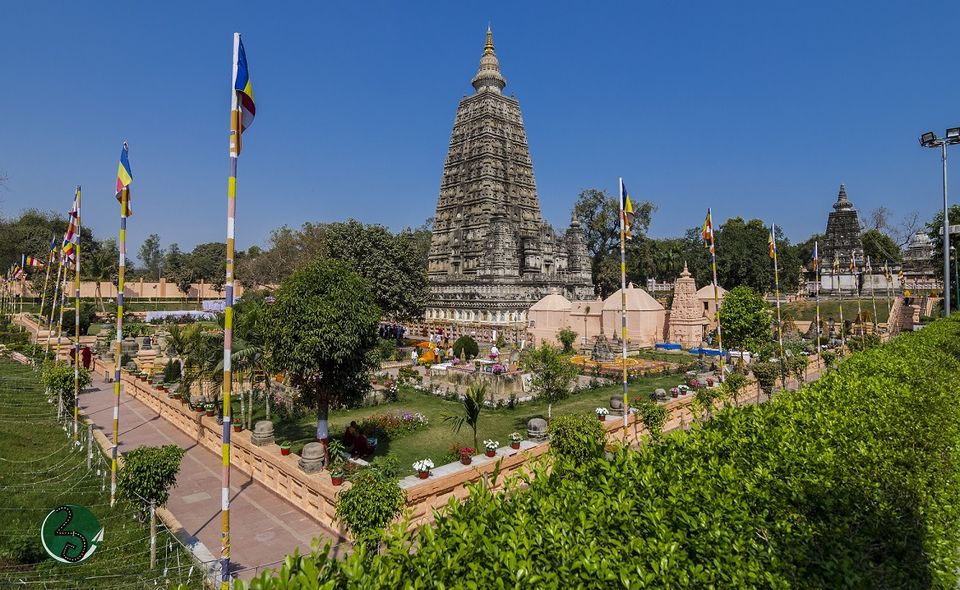 Bodhi Tree & Vajrasana:
The most important among 7 sacred places is giant Bodhi Tree located to the west of the temple. Buddha spent his first week and attained enlightenment at the age of 35 in the year 531 B.C. The present Bodhi Tree is believed to be the direct descendant of the original Bodhi Tree, under which Siddhartha got enlightenment.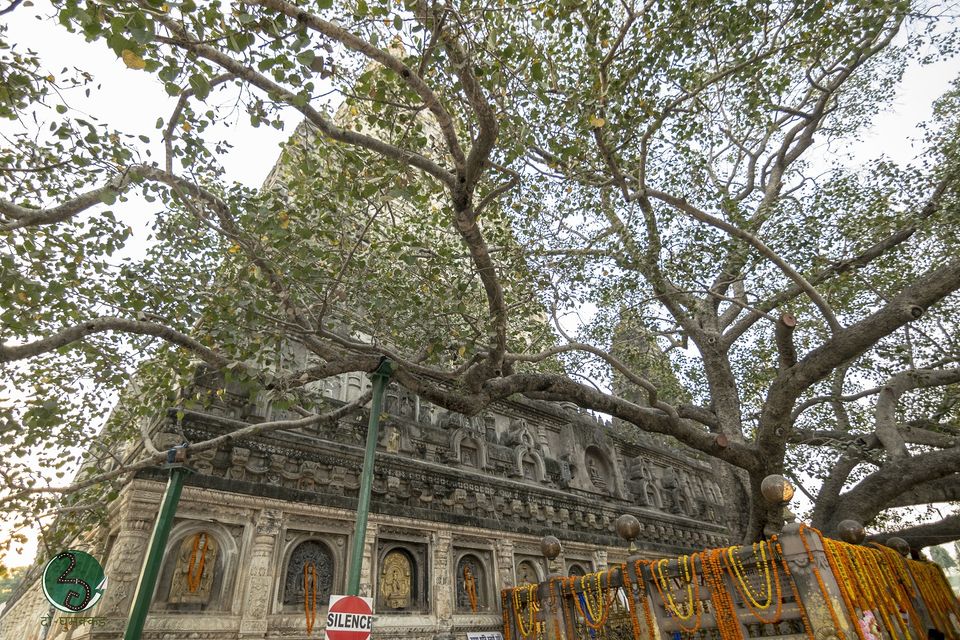 Legends say that the younger queen of Asoka, Tisyarakshita got jealous of Bodhi Tree due to the increasing engagement of Asoka with the tree. Consequently, she attempted to destroy the tree and the Vajrasan platform. But no harm could be done to the tree as it sprang up again.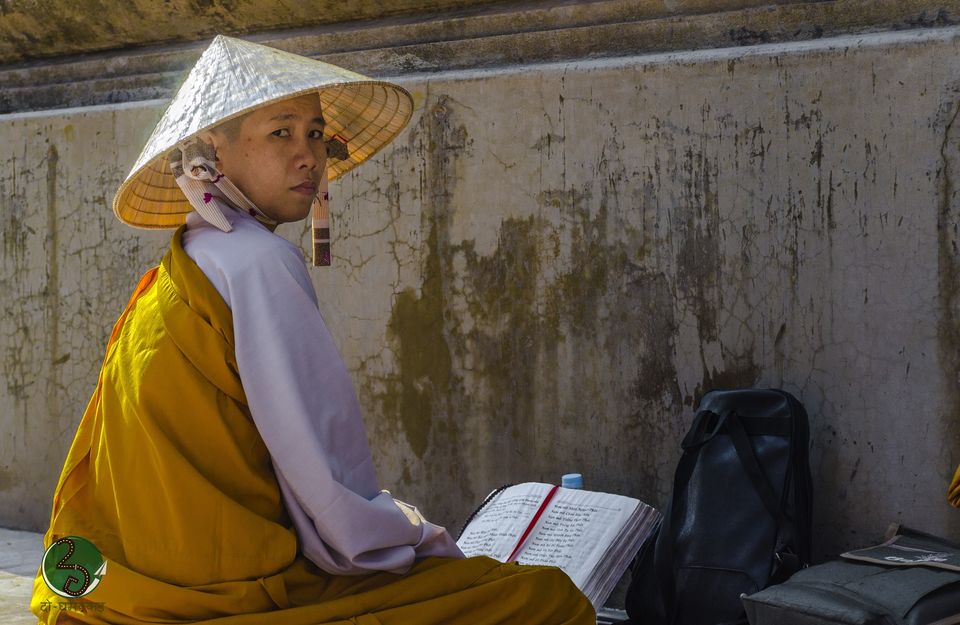 Later on, Emperor Asoka built the permanent Vajrasana (Diamond Throne) of polished sandstone adjoining the western wall of Mahabodhi Temple, to permanently spot the mark where Buddha sat and meditated under the Bodhi Tree.
Animeshlochana Stupa:
After the first week of Enlightenment Buddha got up, walked north-east of the Bodhi Tree and found this spot.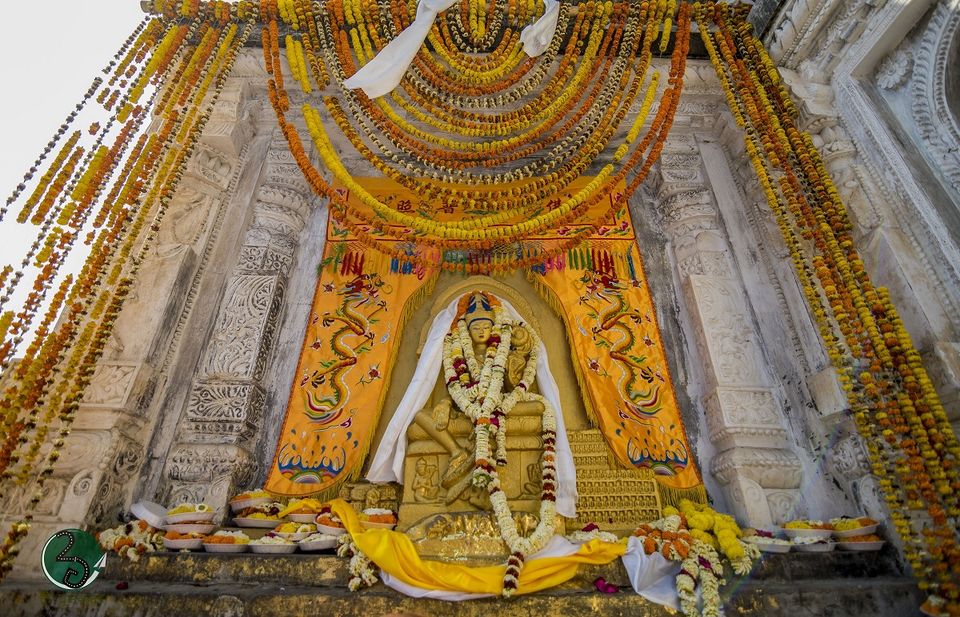 Situated at the high ground and is a hallowed place, Buddha spent the second week of his enlightenment here and from here only he remained standing and gazing unblinkingly at Bodhi Tree. A mini replica of the Mahabodhi Temple marks this event.
Ratna Canakanama or the Jewel Walk:
Ratna Canakanama is the place where Buddha spent his third week of enlightenment.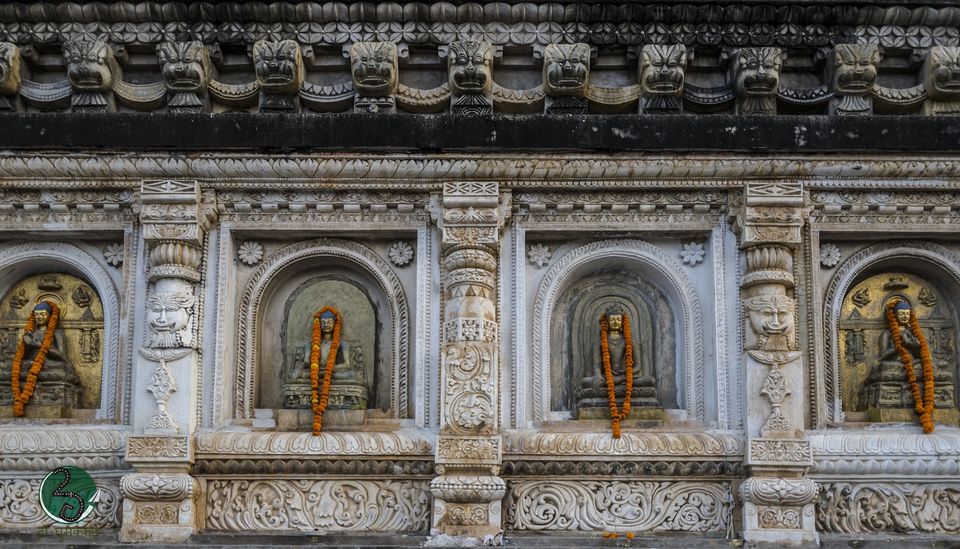 It is said that Buddha spent 3 rd week walking back and forth from Bodhi Tree with kept gazing towards " Animeshlochan". It is said wherever his feet rested a lotus sprang up. The shrine of stone platform consisting of nine lotus pots built here to mark this event of Buddha's life.
Ratanaghar Chaitya:
In the fourth week of his enlightenment, Buddha sat for deep meditation in the North-West of Mahabodhi Temple inside a small shrine (House of Jewel) and observed the complexities of Abhi-Dhamma.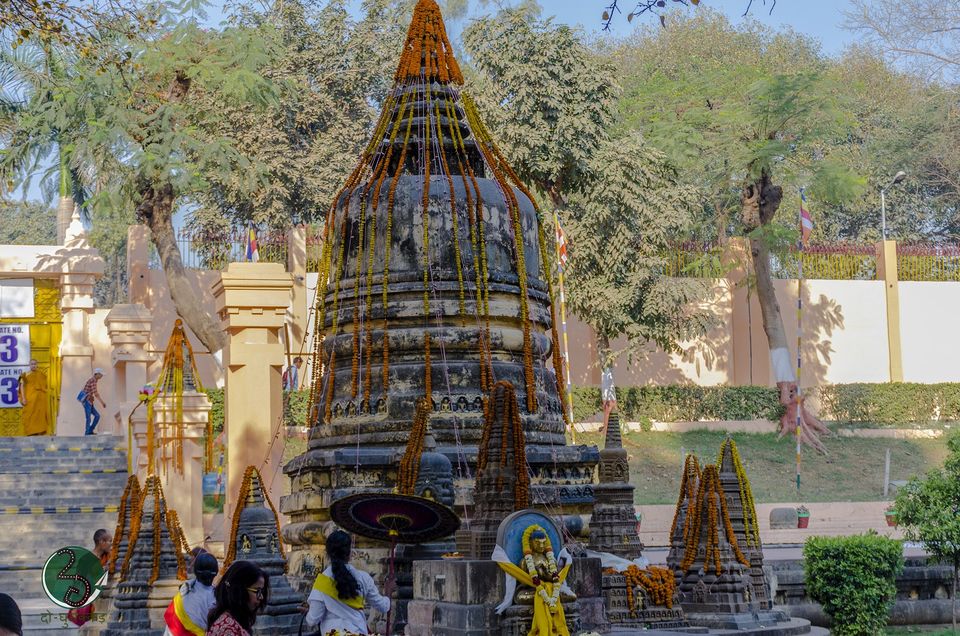 It is believed that when contemplation reached the highest, six colored rays- blue, yellow, red, white, orange and a mix of all these emanated from his body, which is later on symbolized on the Buddhist flag.
Ajapala Nigrodha Tree:
While descending the stairs for Mahabodhi Temple, a Stone Pillar marking Ajapala Nigrodha Tree is one where Buddha spent his 5 th week of Enlightenment.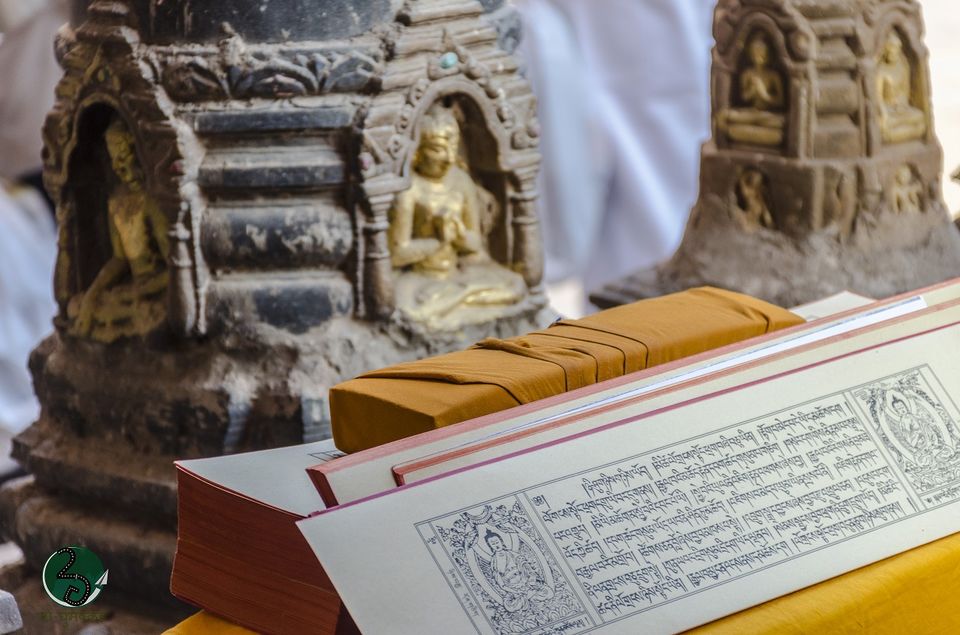 It is here only the three demonic daughters of Mara Tanha, Arati, & Raga came for seducing and disturbing the meditation of Buddha. It is here only Buddha responded and explained the arrogant Brahmin - the real qualities of Brahmin, which lie in wholesome actions of body, speech, and mind - not in one's birth, or knowledge of Vedic scriptures.
Muchlinda Sarovar:
Towards the South-East of Mahabodhi Temple, a large pond known as Muchalinda Sarovar is one where Buddha spent 6 th week of his Enlightenment. During his, meditation Buddha experienced an untimely heavy shower and cold storm.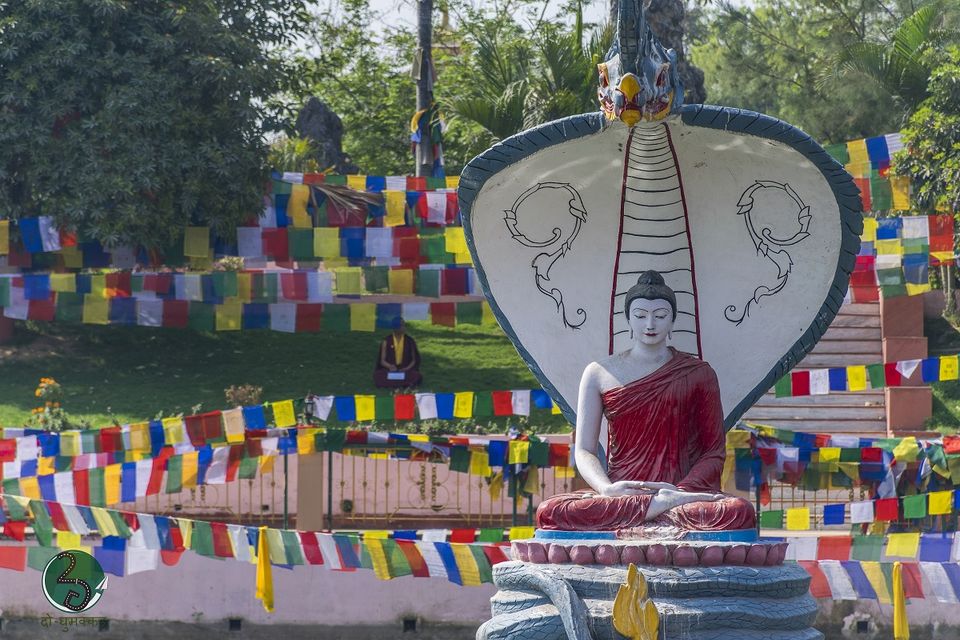 The Naga (Serpent King), Muchalinda, came out of his abode, coiled in 7 tiers and spread his wide hood over Buddha to protect him from the fierce elements of nature. A colorful Buddha statue under the serpent hood is built in the middle of Sarovar to commemorate that event.
Rajayatana Tree:
In the 7 th week of his awakening, Buddha sat under the Rajayatana Tree a few meters South of Mahabodhi Temple. During this week, two passerby merchants - Tapassu & Bhallika offered rice and honey balls to Buddha.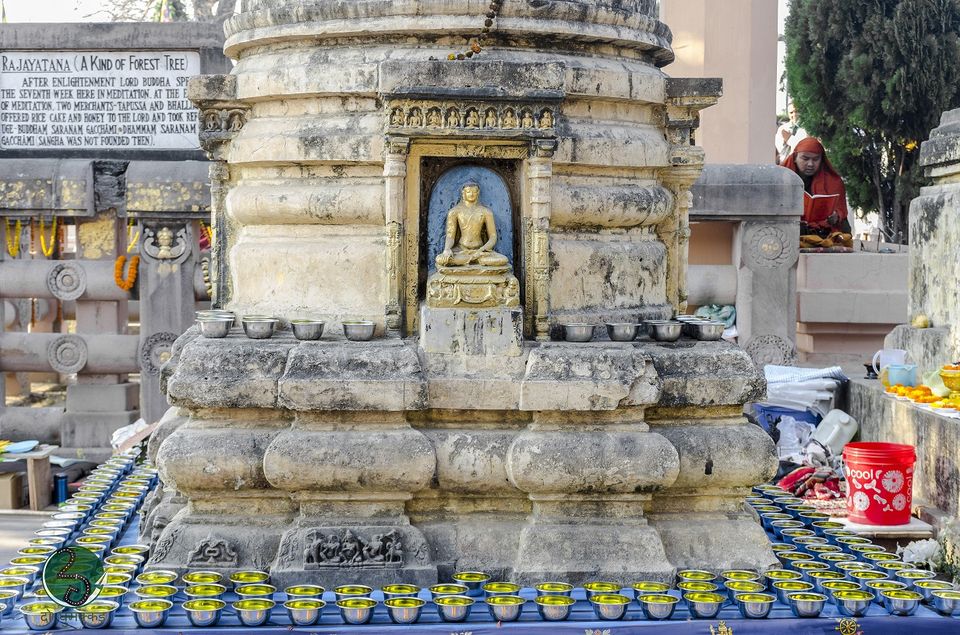 Buddha accepted their offerings and spoke to them about salvation. Both thus became the first ones to take refuge in the Buddha & Dhamma. They asked the Buddha for some relic of his, and he gave them eight strands of hair, which is now enshrined at the Shwedagon Pagoda, in Yangon & Myanmar.
Apart from these sacred places inside the Mahabodhi Temple Complex, other major attractions are: -
Monasteries of different countries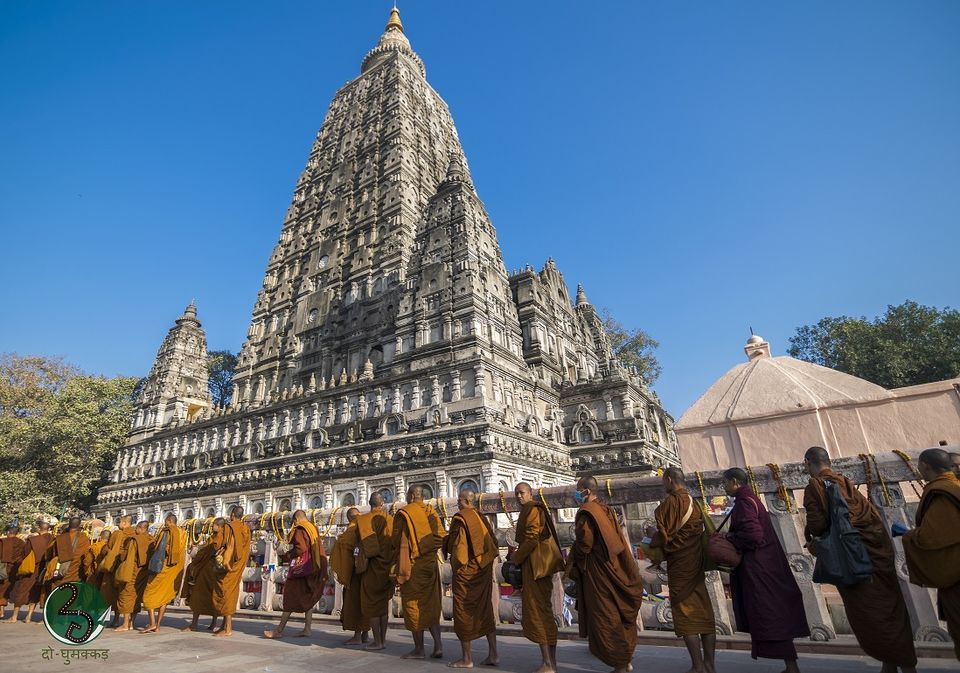 Years after re-discovering and restoration of the ancient ruins of Mahabodhi Temple by Alexander Cunningham, different countries were invited to establish monasteries as a spiritual embassy of each nation. Thailand, Myanmar, China, Japan, Sri Lanka, Bhutan, Mongolia, Tibet, Korea, Vietnam, Cambodia, Taiwan, Nepal & Bangladesh have set up their monasteries and temples, which are repositories of their unique art, architecture, intellectual traditions and culture.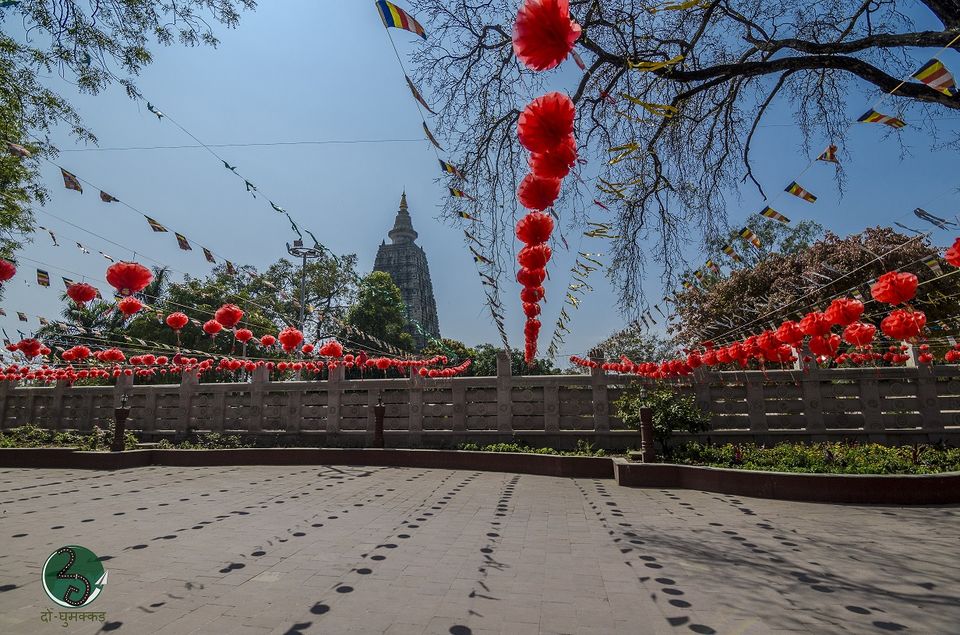 The Mahabodhi Temple is the nucleus around which these monasteries are built, both to encourage pilgrimage and to embody the rich art and culture of the nations, bound by the single icon of Buddha.
80-feet Buddha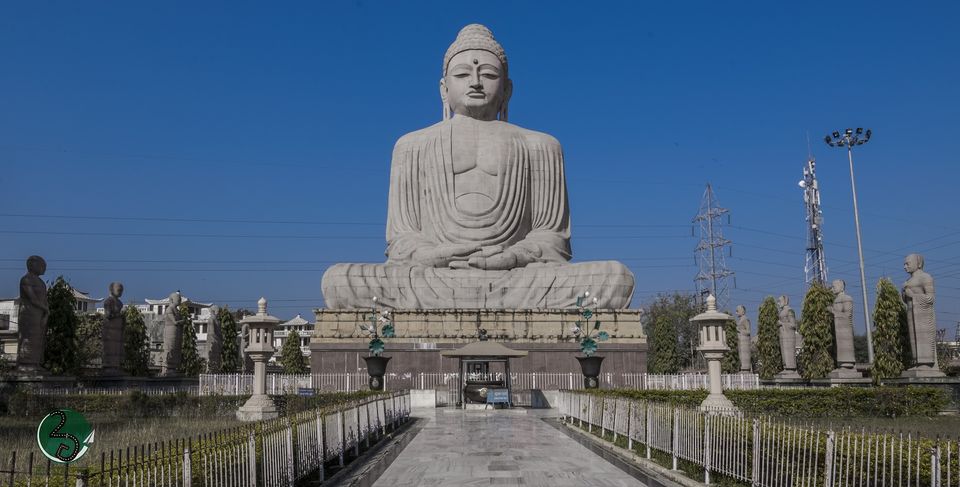 Another major attraction of Bodh Gaya is 80-feet Great Buddha, built by Japanese Buddhists. Made of Chunargarh pink sandstone, this clearly reflects the calm and enlightened Buddha. Along with the Buddha, a statue of the other 10 disciples is also erected here.
How to reach Bodh Gaya?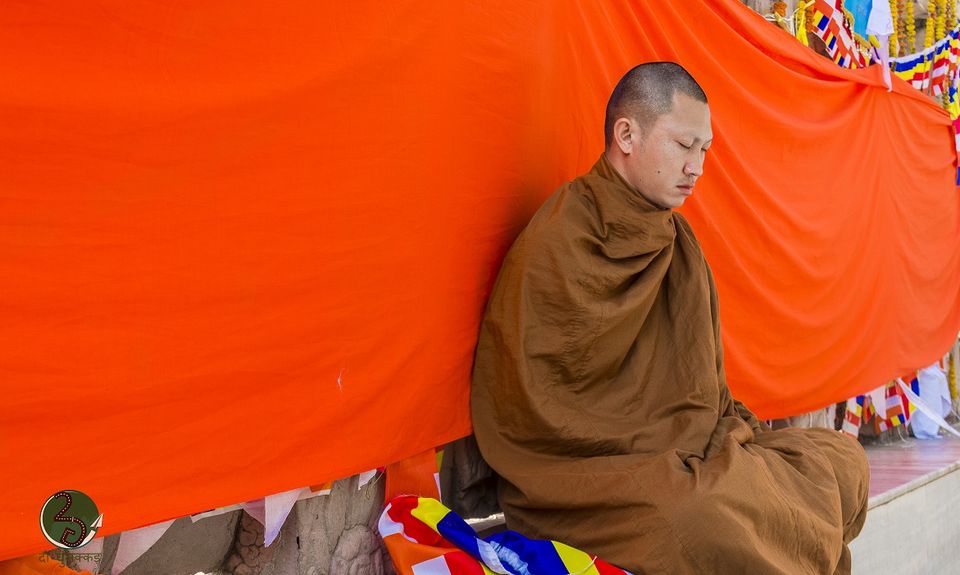 Air
Gaya is the nearest International Airport, connecting Bodh Gaya through a lush green highway. Jai Prakash Narayan Airport, Patna is the other option, which is well connected with almost every city of India. From this capital city of Bihar, Bodh Gaya is 120 KM and well connected through roadways and rail.
Rail
Gaya is the main railway junction on the busiest route of the Indian railway. Bodh Gaya is well connected from here by lush green highways.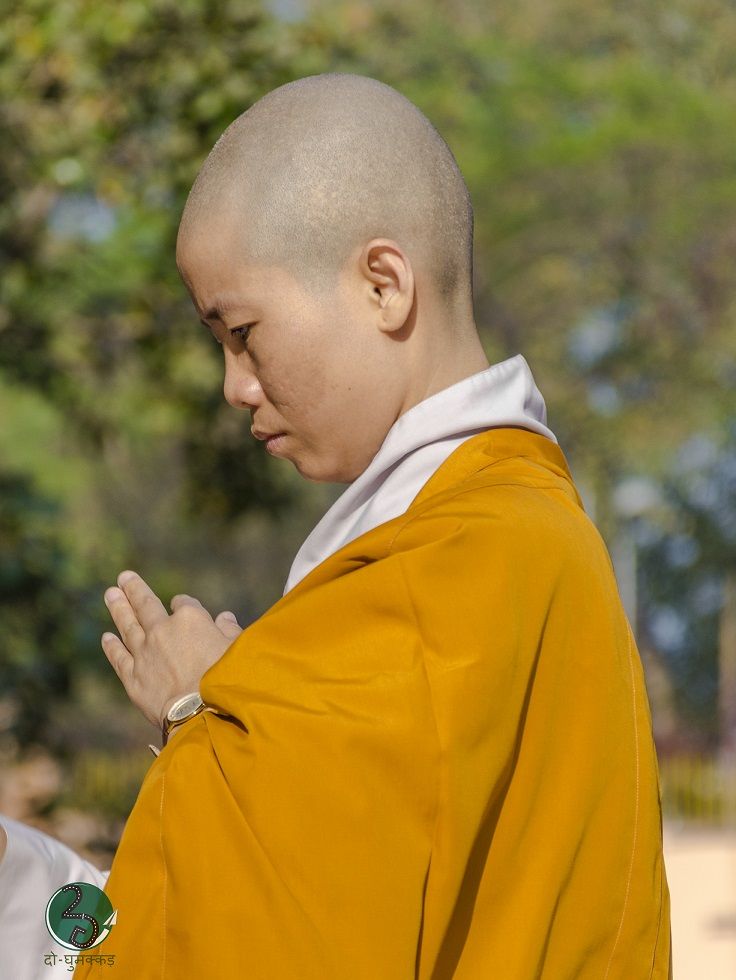 Road
BSTDC runs luxury buses from the capital city of Patna for Bodh Gaya. On a daily basis, Buses ply from Varanasi, Nalanda, Rajgir and other major towns. One can hire taxi/Cab from Airport or Patna Junction.