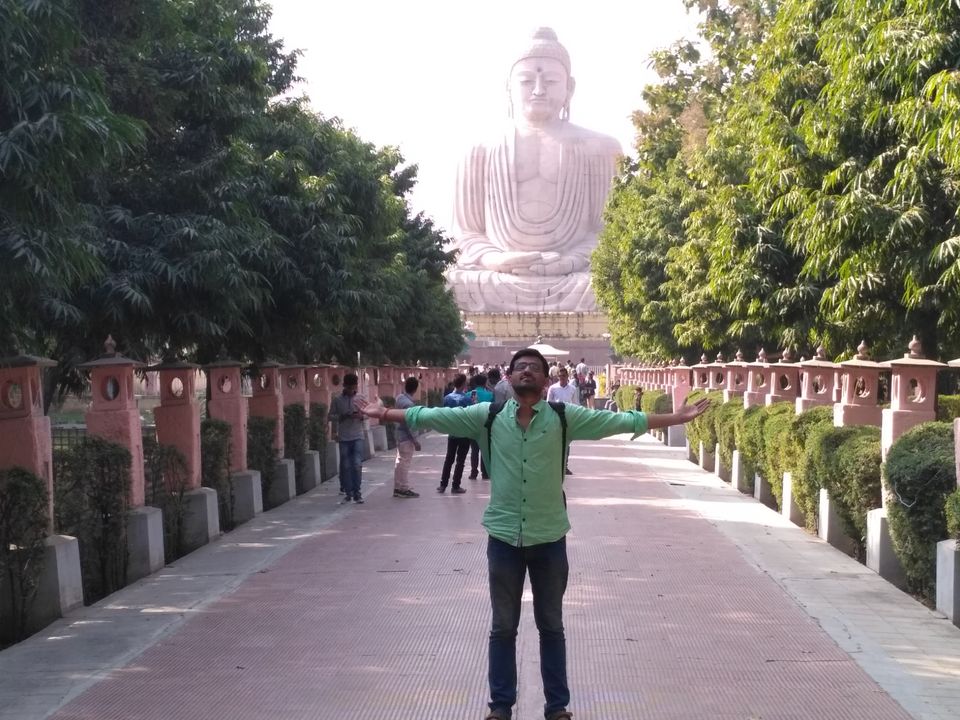 Bodh Gaya is truly a land of wisdom, famous for enlightenment of Gautam Buddha, the founder of Buddhism. It is a major tourist attraction for Buddhism followers all around the world.
How to reach:
1. From Delhi: 1.5 hour flight from Delhi to Gaya. Then, 17 km by road to Bodh Gaya
2. From Kolkata: 1 hour flight or 9 hours train to Gaya. Then 16 km by road to Bodh Gaya.
Budget:
There is no entry fee required, but ₹100 for cameras and ₹300 for video cameras needs to be paid for photography inside Mahabodhi temple complex. Mobiles not allowed inside the Mahabodhi premise.
Timings:
Mahabodhi temple stays open for visitors from 5 am until 9 pm.
We reached Bodh Gaya early morning to get mesmerized by the spirituality of the land, and were planned to return by evening.
Bodh Gaya has abundance of buddhist monasteries. But the major attractions are Mahabodhi temple complex, giant Buddha statue, Namdroling temple, etc.
We started exploring the Mahabodhi complex, and got mesmerizingly happy with the serene environment inside Mahabodhi and the super religious vibes all around us. Then we saw the huge Mahabodhi tree, under which the Buddha got his enlightenment. A lot of devoted followers were worshipping around and inside the temple, and experiencing peace under the shade of Mahabodhi tree.
Then we headed for the Jagannath temple just outside the Mahabodhi entry gate.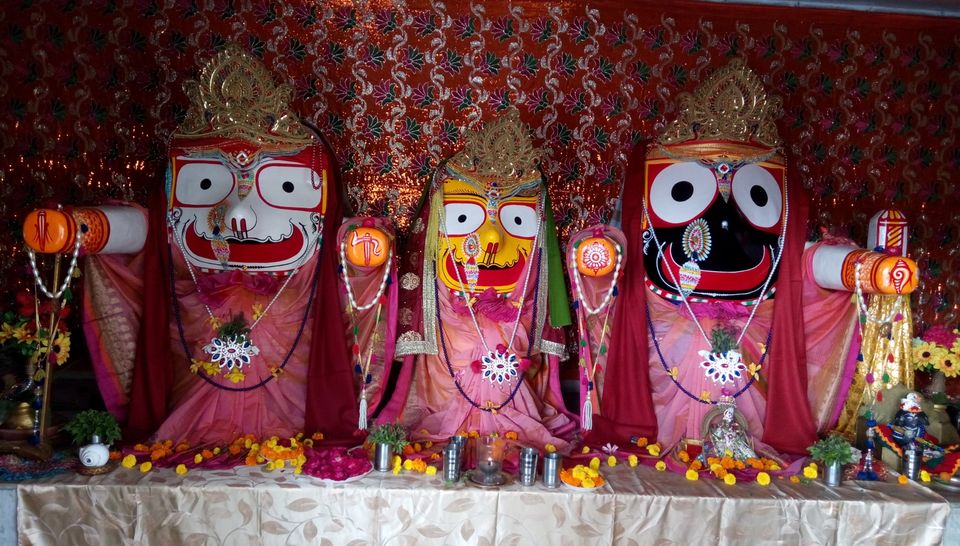 The giant Buddha statue of around 25 m, is at walking distance from Mahabodhi complex. It is a huge statue of Buddha in meditation surrounded by his ten disciples.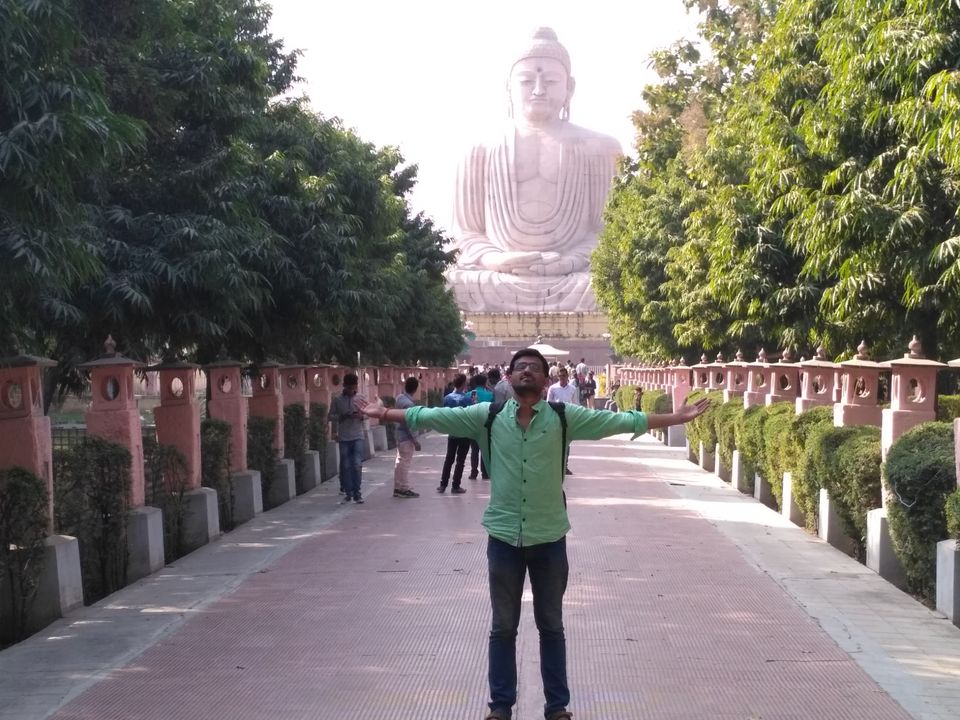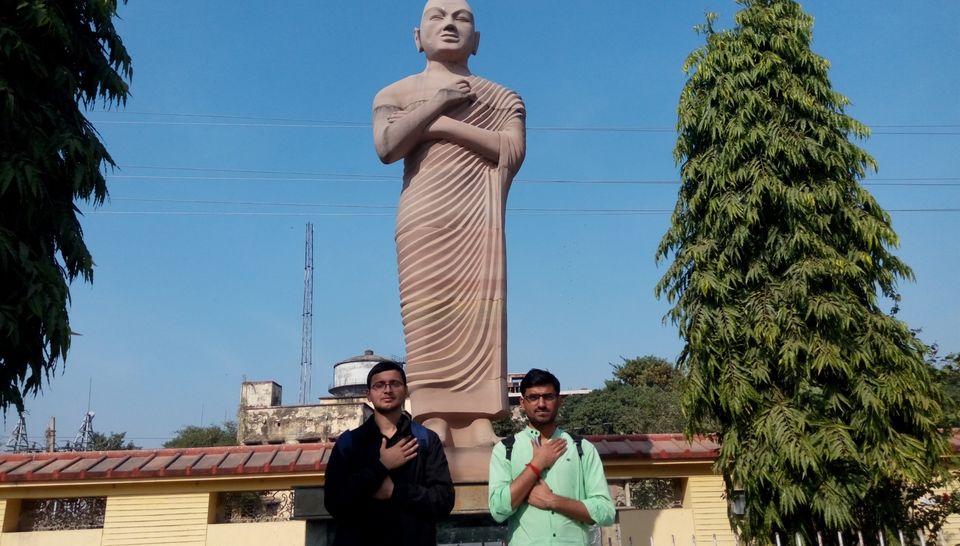 Nearby is Namdroling temple and combodian monastery. The Namdroling temple is an amazing piece of art and religion. For a while, we kept appreciating the artisan of the temple.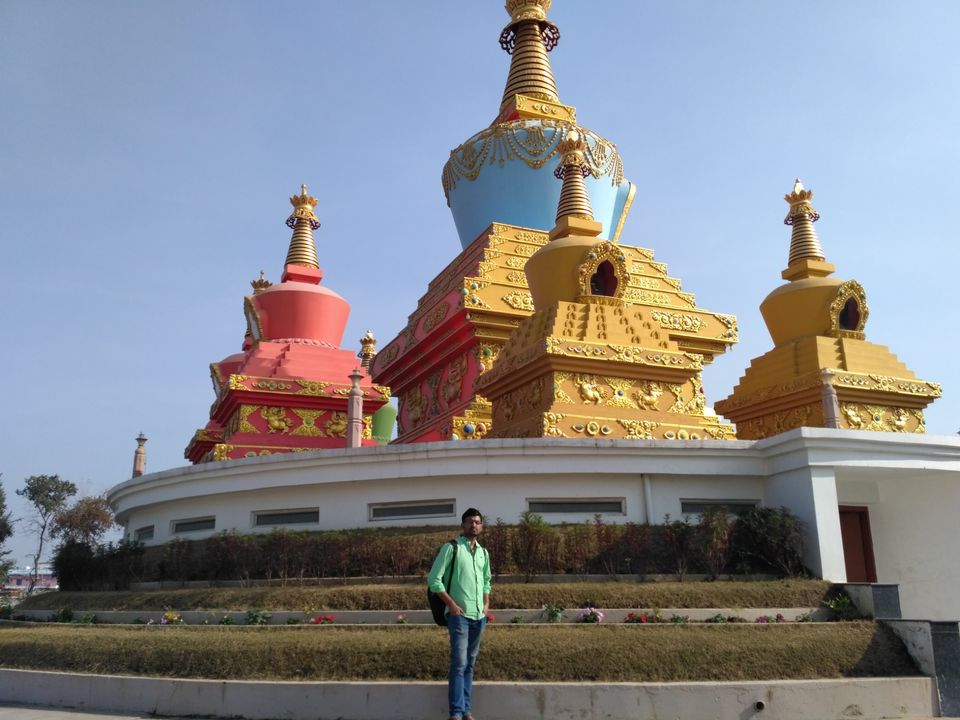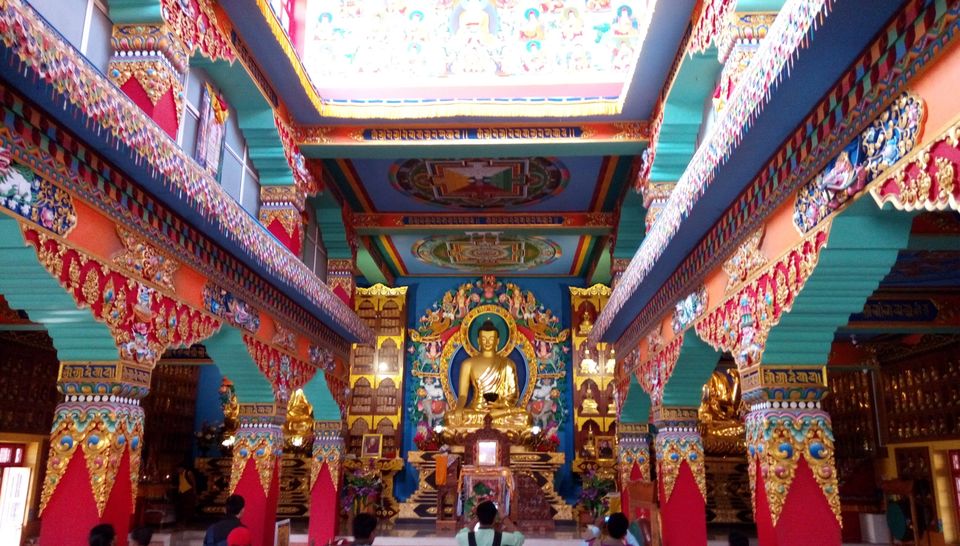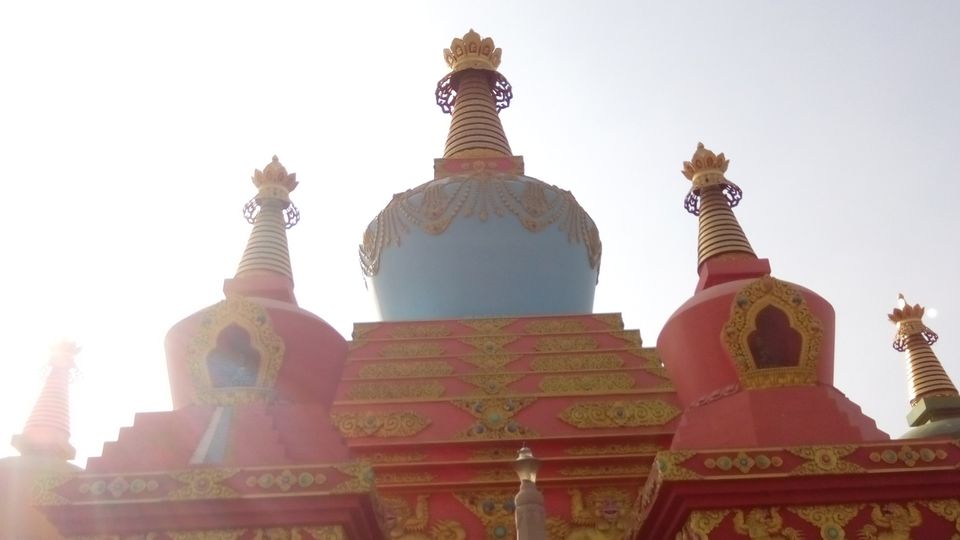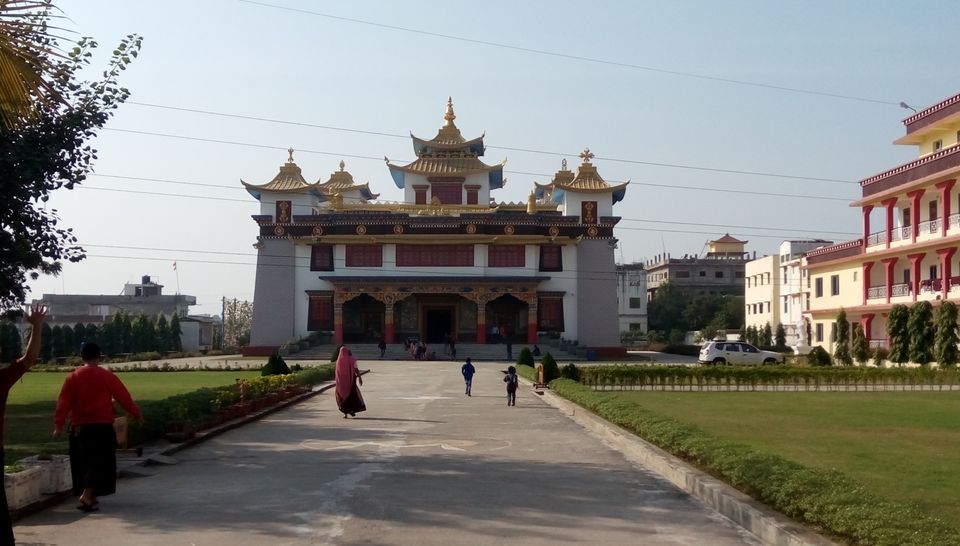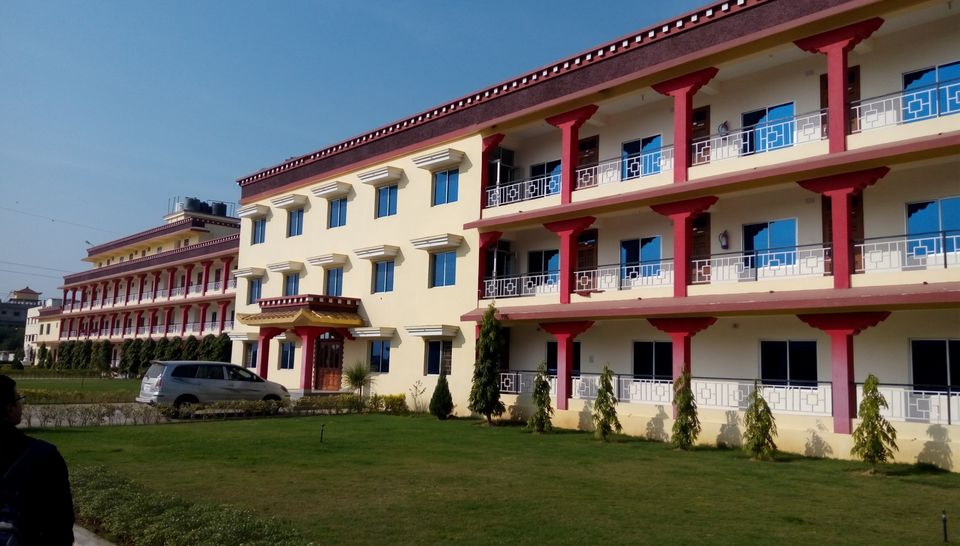 Then started our visit to different monasteries. This place has a lot of monasteries, I mean really a lot. Very soon we realised that Bodh Gaya is not a one day thing. So we decided to cover as much as possible so that we can return by 6 pm.
Important suggestion: Go at least for 2-3 days if you want to appreciate and experience Bodh Gaya to the fullest.
We went to the Shaolin temple, Thailand monastery, Bangladeshi monastery, Mongolian monastery, Tibetan monastery and few more. But sadly, we had to skip a few to get back to station on time.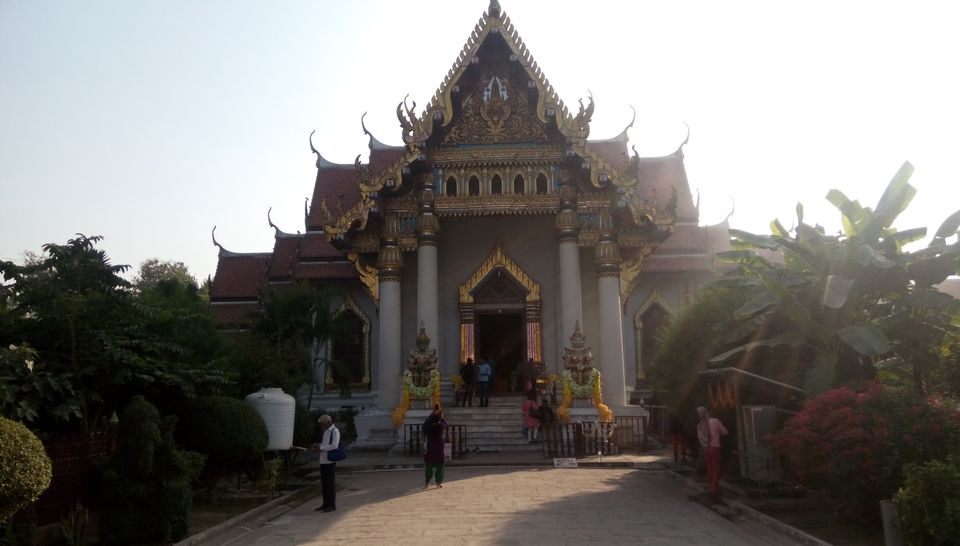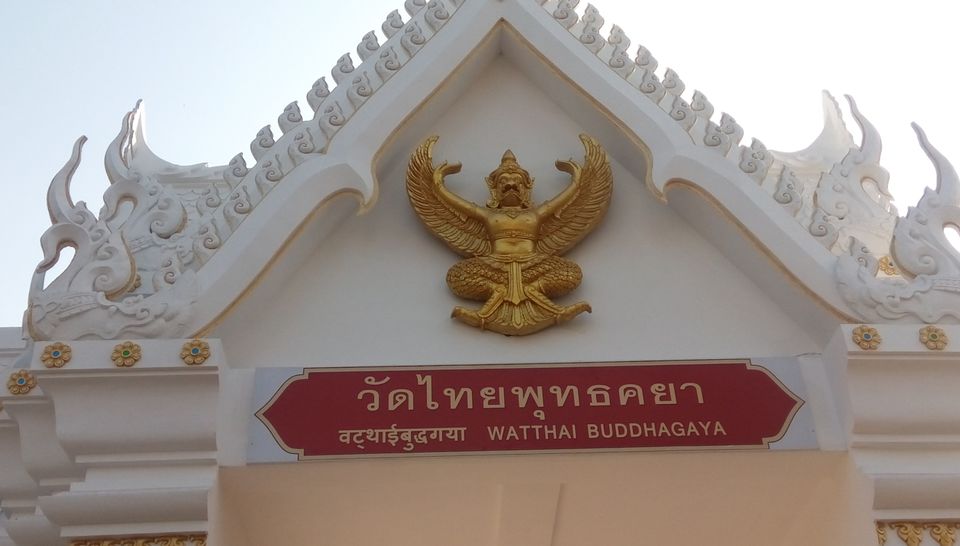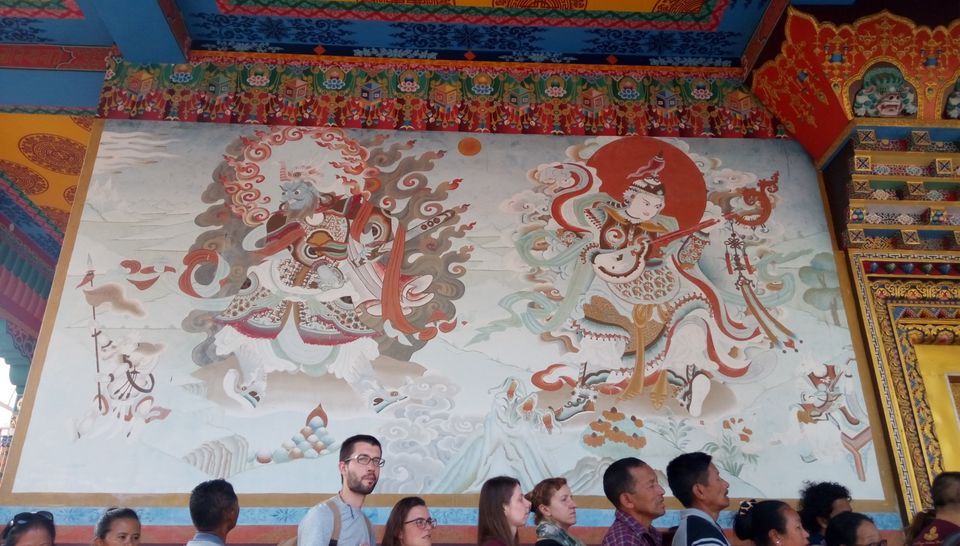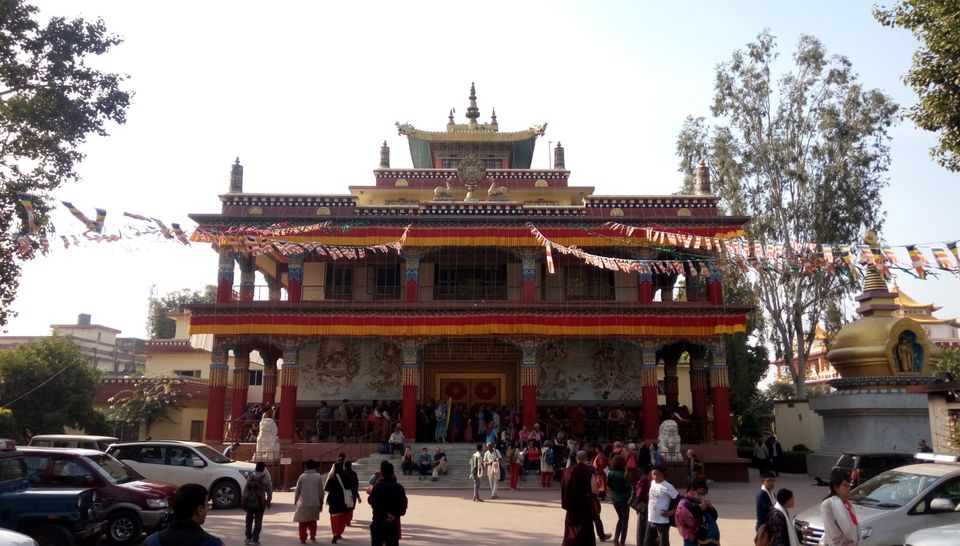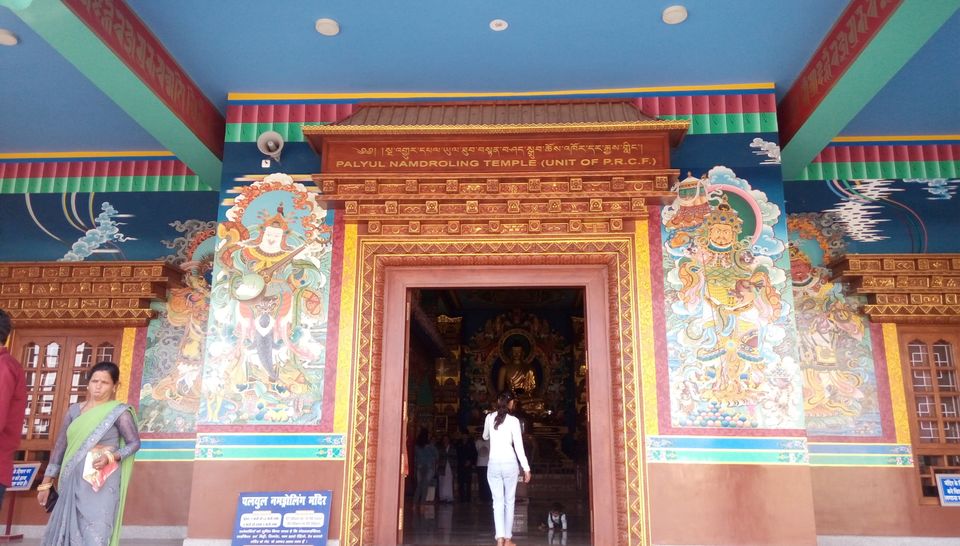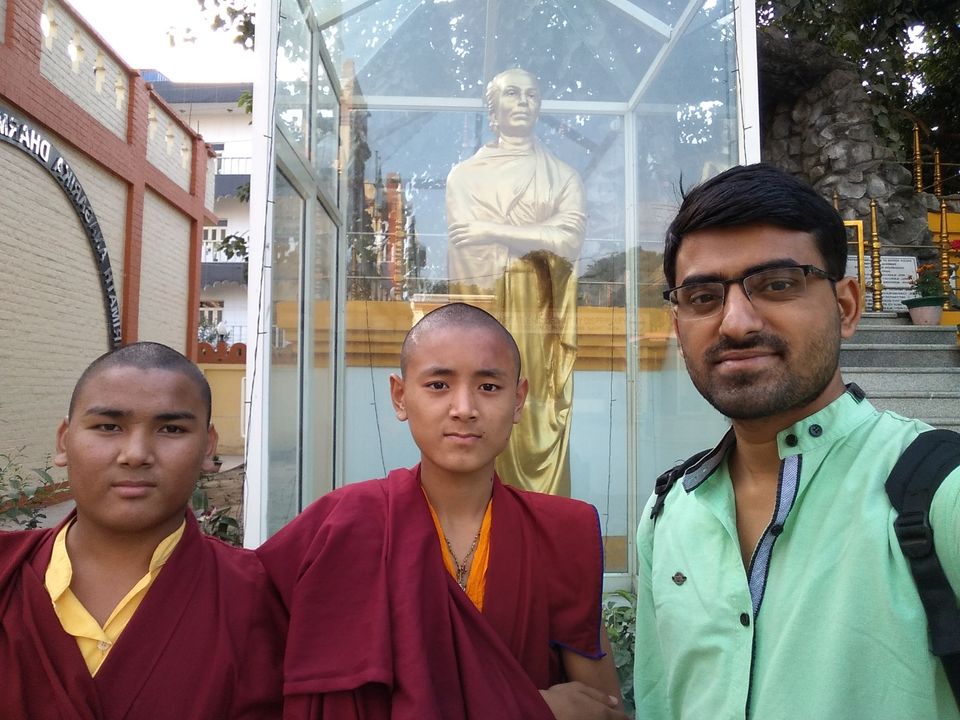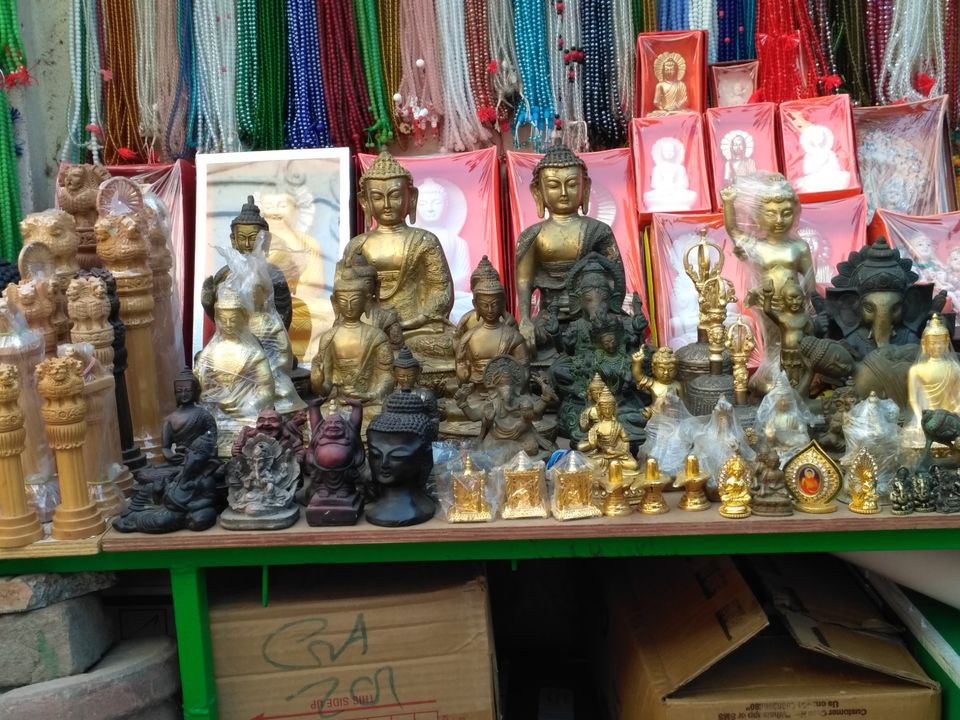 Trip to Buddha is a trip of spirituality and rich heritage, and the beauty of monastery is paramount.