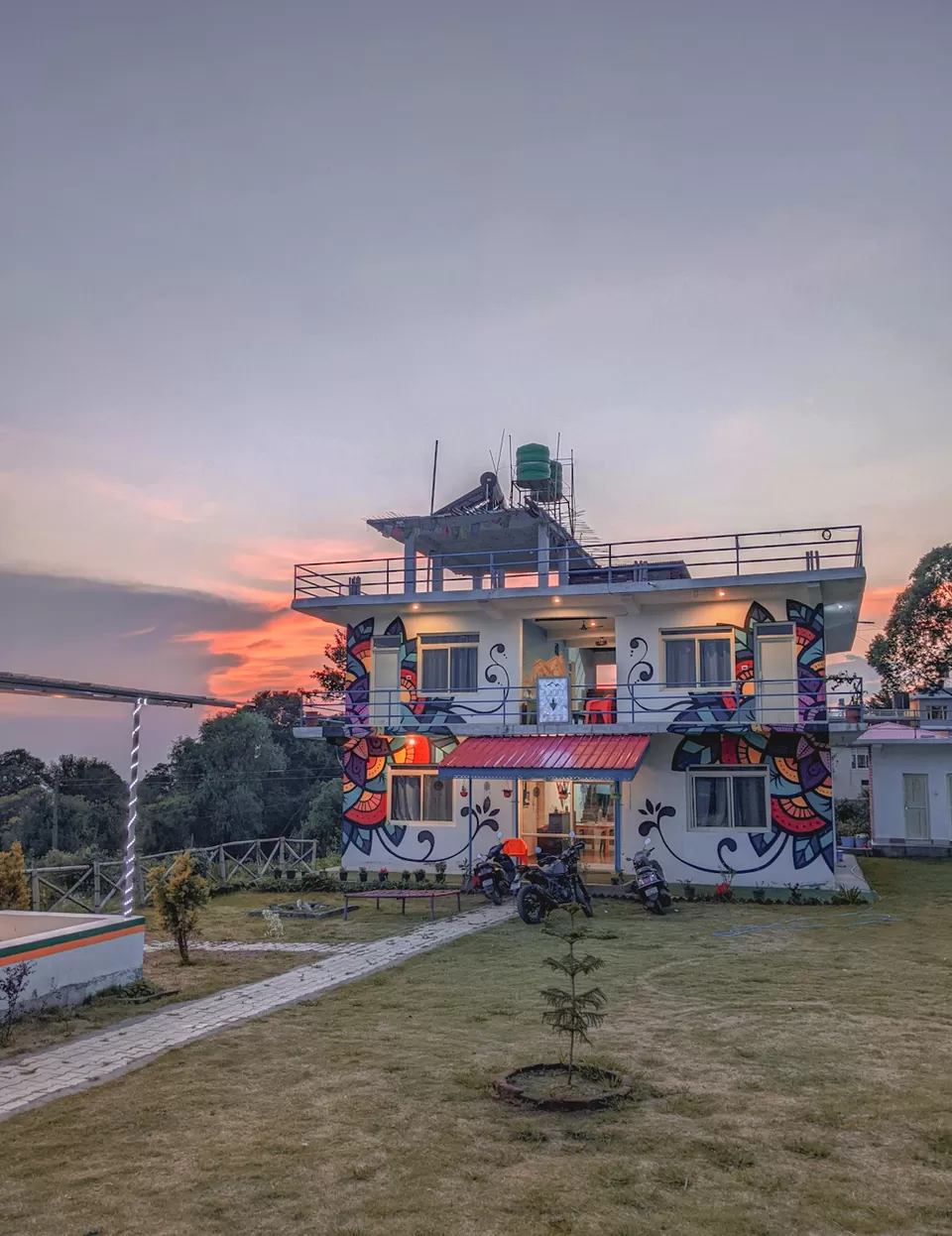 Who doesn't love the prospect of driving away all the work woes with the stunning view of mighty mountains, or having endless fun in the hills without burning a hole in your pocket? Hostelite World in Bir, Himachal Pradesh is not only a budget-friendly hostel for all travellers and digital nomads but also one of the best stays bearing the promise of unforgettable exciting days.
Situated in the "Paragliding Capital of India," Hostelite World is bang in the middle of Chougan where all the action happens. It is at a quick walk from all the cafes, Tibetan colony and the famous monasteries in Bir.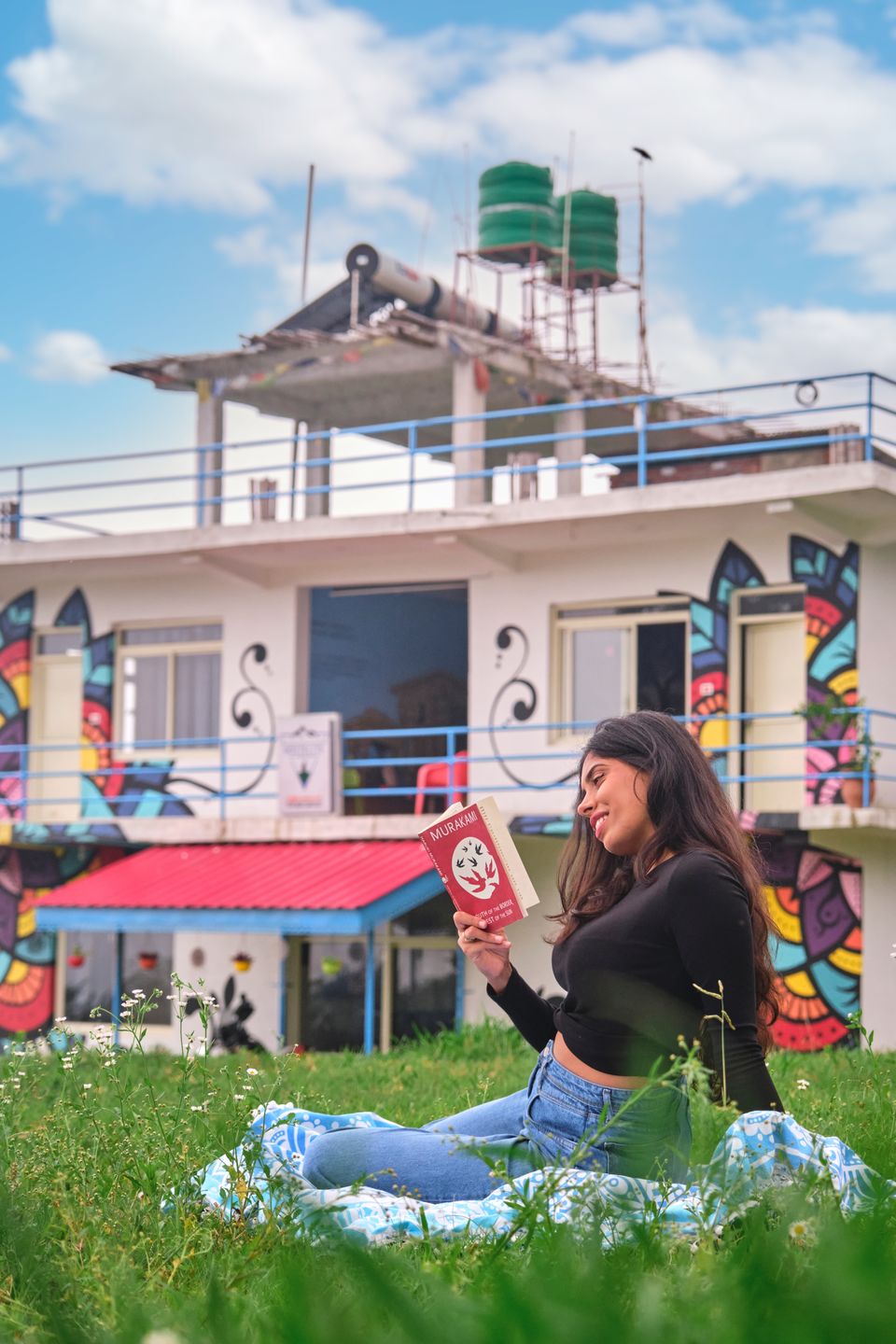 If you're also planning to visit Bir and unsure about where to stay, this article is exactly what you're looking for:
Ideal for:
Hostelite World is perfect for both friends and solo travellers looking forward to connect with newer people and make acquaintances. Moreover, if you're searching for a place to take complete advantage of the Work from Home situation, this might be your next best economical spaces with a scenic view and good food.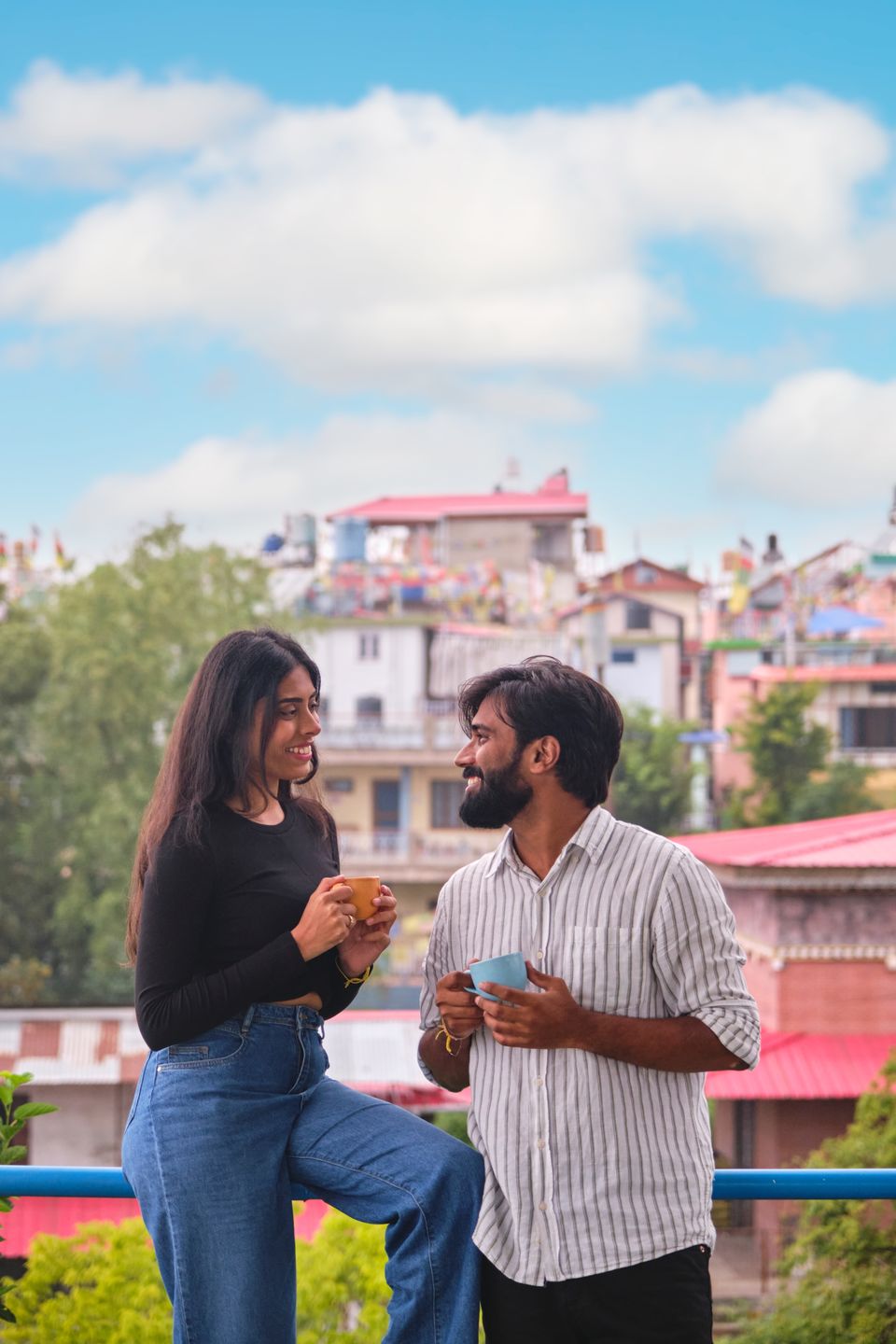 About the property:
Overlooking the majestic Dhauladhar ranges, Hostelite World is a pet-friendly, carefully curated space that welcomes travellers of all kinds. It is decorated with vibrant paintings and wall murals on every corner and stocked with numerous board games and card games for you to break the ice within minutes.
There are 4 spacious private rooms with ensuite. Besides private rooms, there are also two sets of dorm rooms for solo travellers.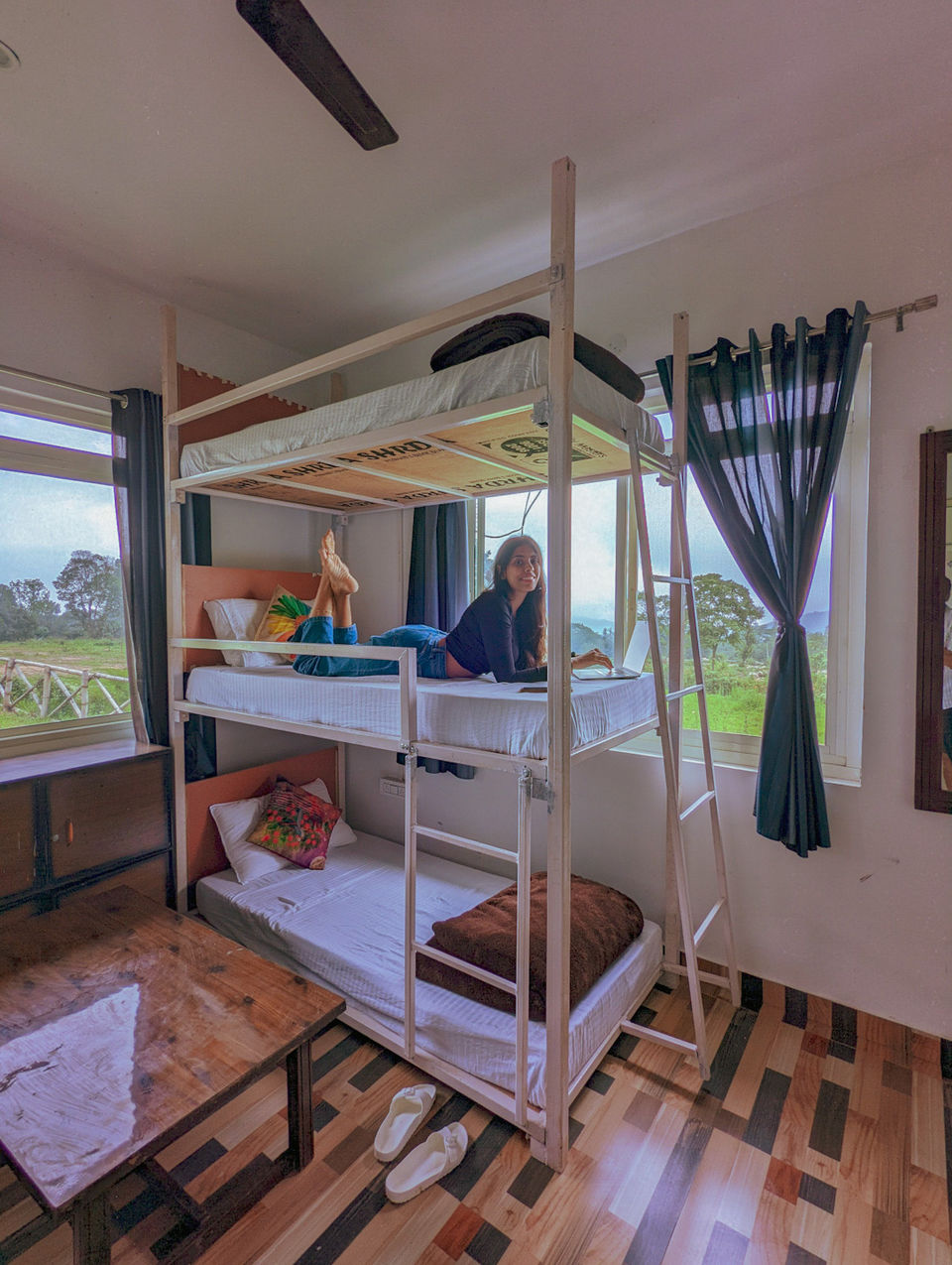 A humble abode to digital nomads, Hostelite World also has several work stations and mobile work desks for you to work as per your convenience and comfort.
However, the best part remains their party friendly terrace, decorated with fairy lights and a music system to keep the night alive even when the rest of the town escapes into a lazy slumber.
Some of the amenities available at Hostelite World include:
Common area with games
Projector for screening movies and videos
Café
Free WiFi at 150 mbps
Garden to relax and soak the sun
Walking tours
Daily housekeeping
Parking space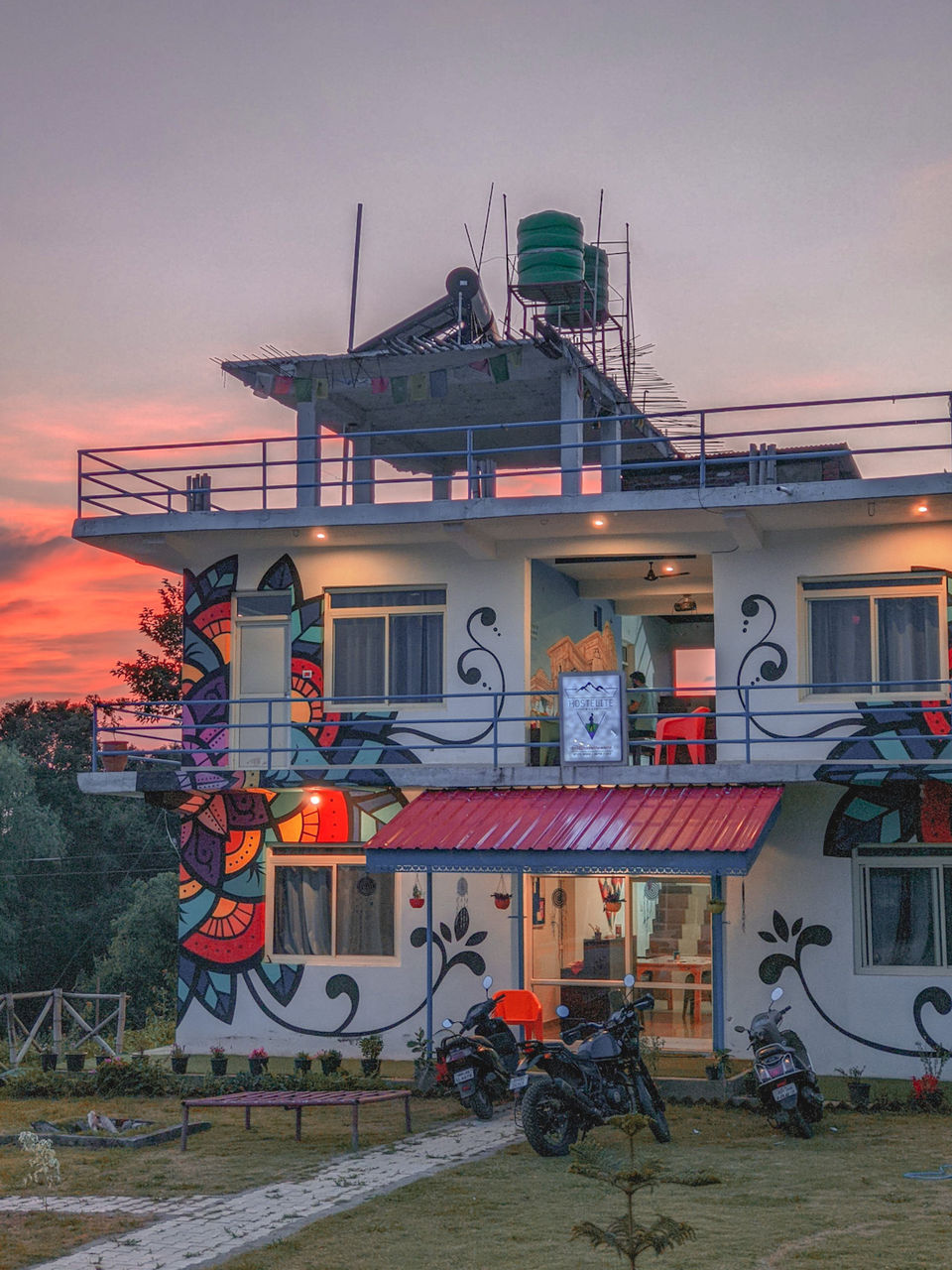 The food:
Workations become even more enjoyable when you don't have to go out hunting for food in the middle of the day when you cannot avoid your urgent and important work calls. There is an in-house café at Hostelite World where you can find almost all kinds of cuisines made fresh to order. Not only is the café affordable but there are also meal plans to make life simpler for you.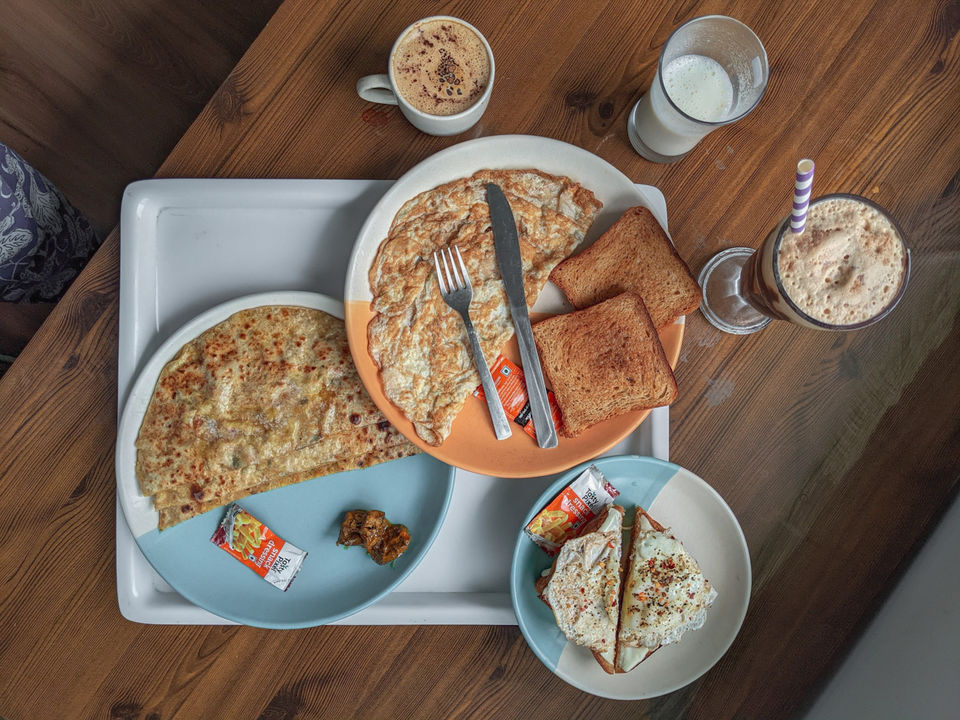 About the hosts:
Most of the times, great hosts make a great hostel; and Hostelite World has some of the most fun and hospitable hosts. The hostel shines bright as a true labour of love for exploring the mountains. Bir is the place they call 'home' and it reflects in each and every part of the hostel.
Besides, when the entire town shuts down, trust Hostelite World to be your party haunt in the hills. The walls have witnessed many a party nights where strangers became friends, sharing endless laughs, dancing the night away and going back with teary eyes but a bag full of unforgettable memories.
Places to visit near Hostelite World:
Hostelite World in Bir is situated such that it gives an opportunity to all the stayers to step out and explore the town whenever they fancy:
1. Tsering Jong Monastery
Tsering Jong Monastery is one of the oldest monasteries in Bir, which is home to more than 100 monks. The most notable element about the monastery is its architecture and the collection of flora. There is also a café outside the monastery campus that serves authentic Tibetan food.
Distance: 550 m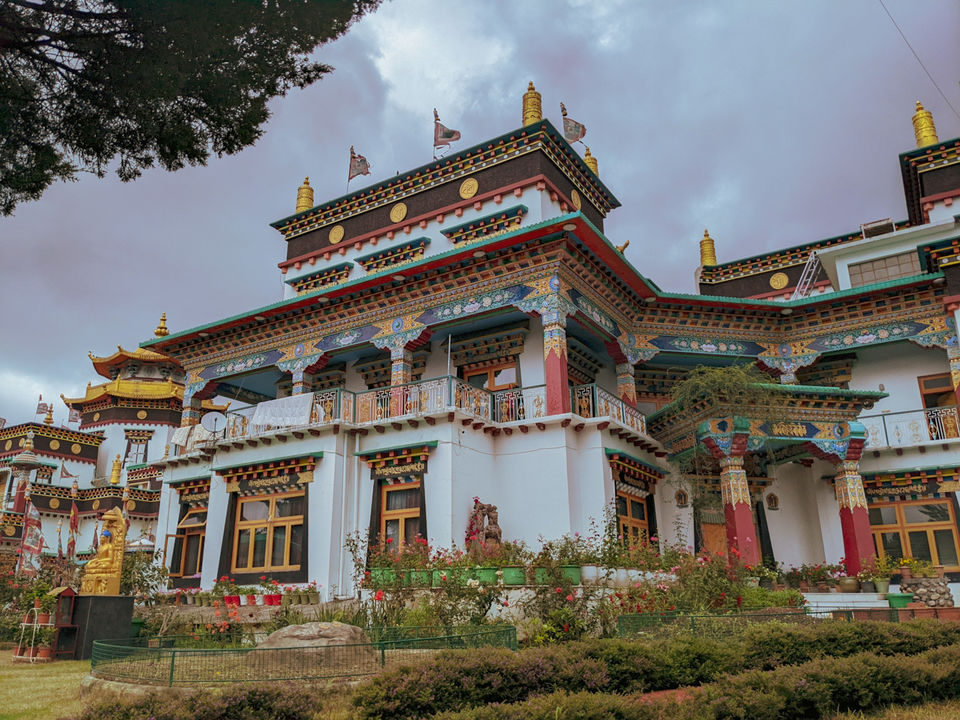 2. Nyingyang Monastery
Another one of Bir's vibrant and intricately constructed monasteries, Nyingyang Monastery is almost at a stone's throw away distance from Hostelite World. The best time to visit the monastery is during the morning prayer hours when several monks gather up to worship.
Distance: 200 m
3. Deer Park Institute
Deer Park Institute is most famous for learning more on classical Indian wisdom. You can also visit for several programmes that are hosted free of charge (unless specified) and learn more on meditation, yoga, art and culture, and Buddhism among many others.
Distance: 800 m
4. Landing Site of Bir Billing
Visiting the landing site during sunset hours is much like a celebration. Everyone around Bir gathers there to see the vibrant orange hues get dispersed in the sky. While most of the people enjoy witnessing this soul-stirring view by lounging on the ground, there are also a few cafes around that offer spectacular views during the dusky hours.
Distance: 1 km
5. Café hopping
There are quite a few cafes that are worth visiting while you are there at Bir. My favourites include:
The Northern Café – best sunset view
Avva's café – best South Indian food
Musafir café – best hot chocolate
Silver Lining Café – best desserts and coffee
Vairagi café – best North Indian food