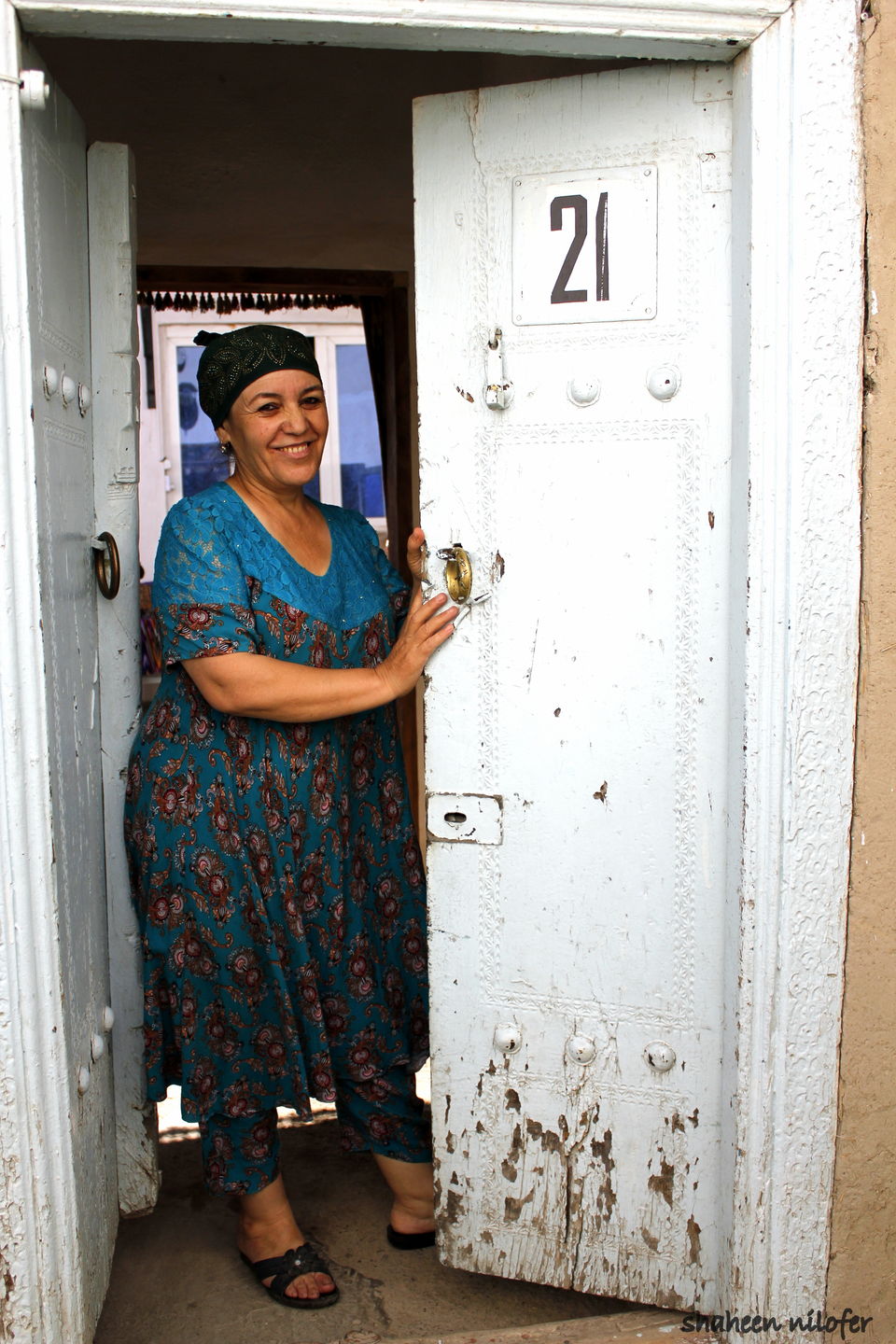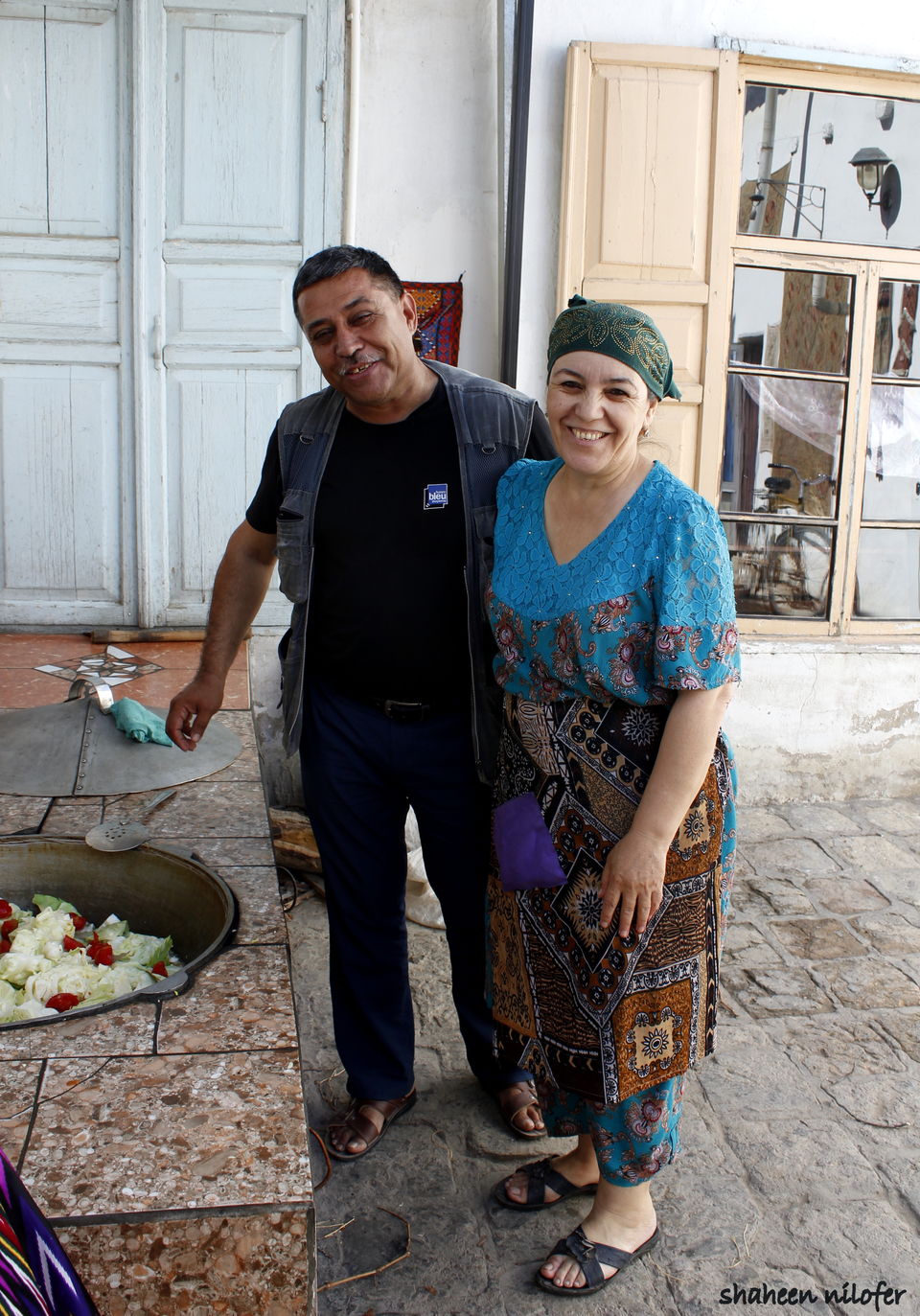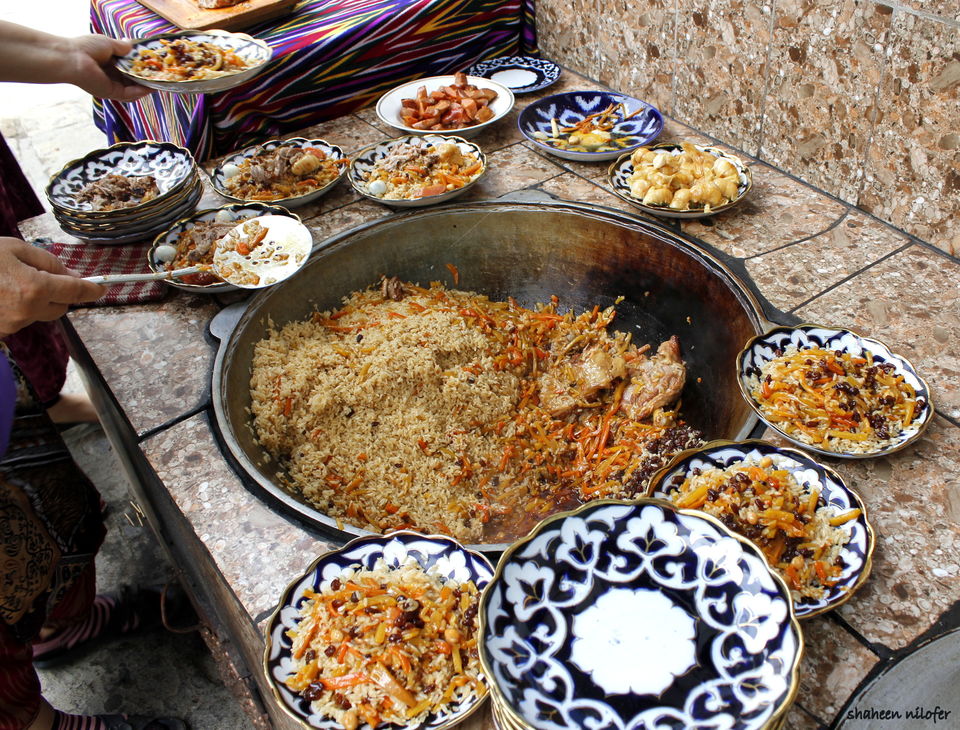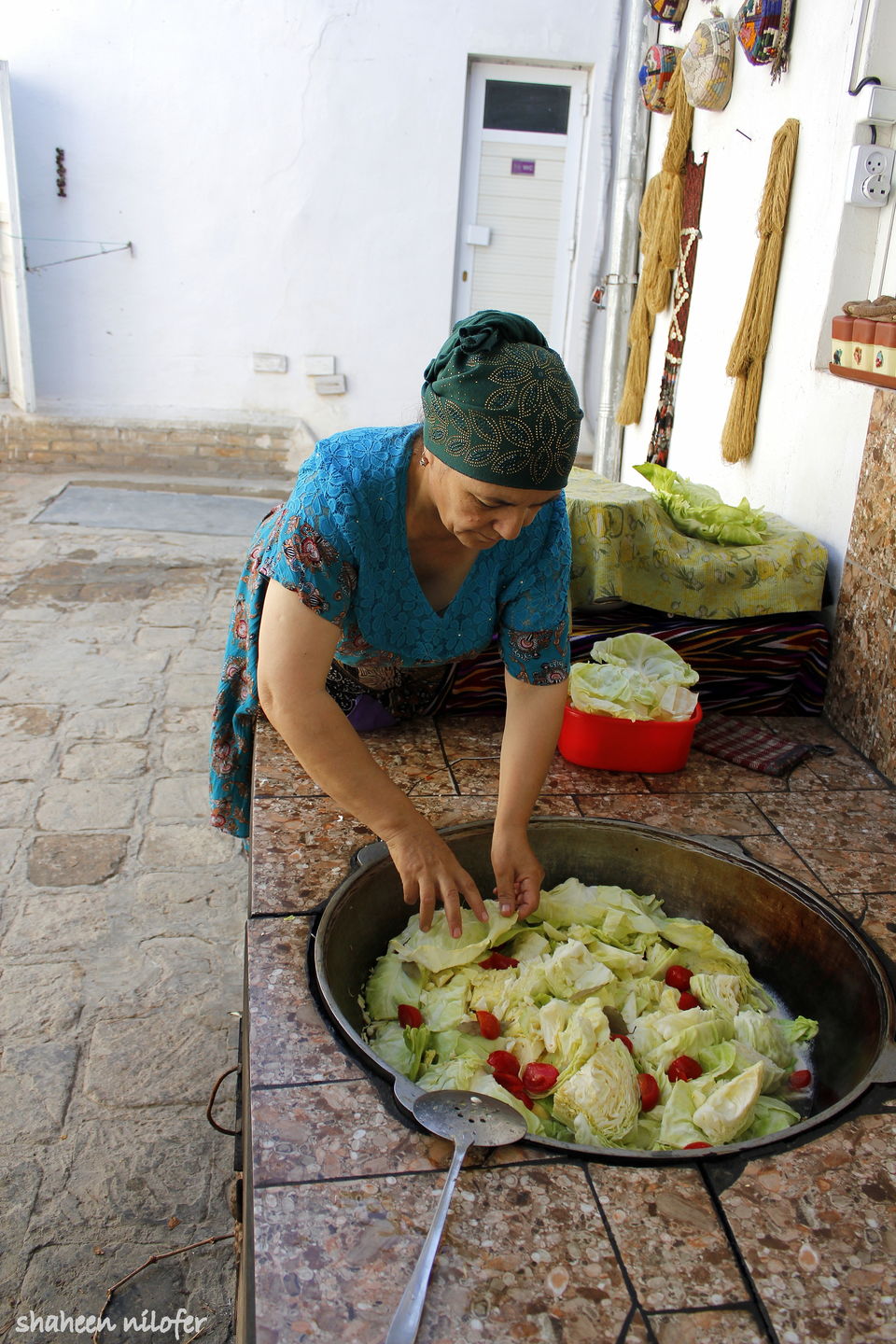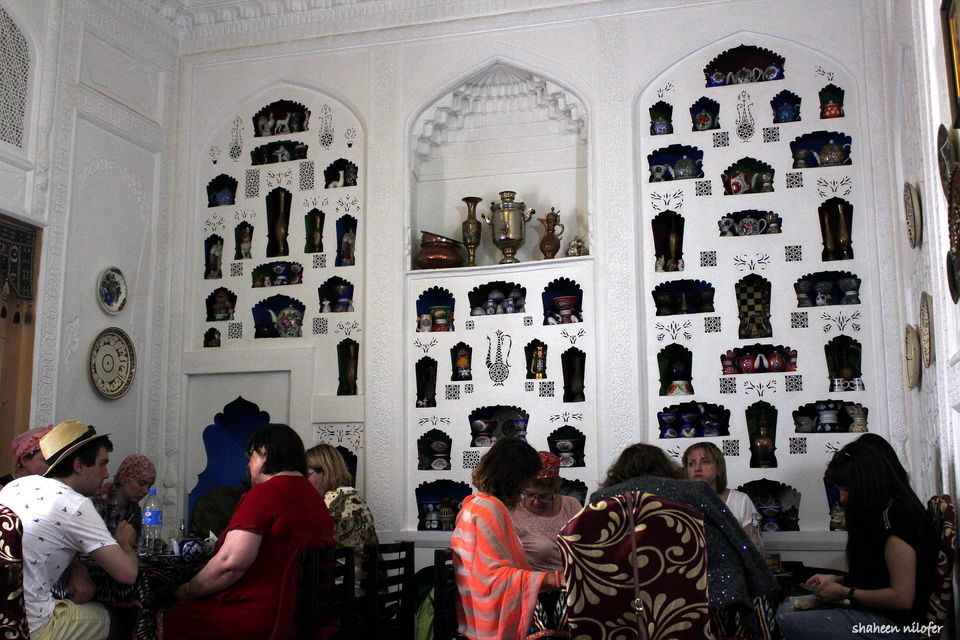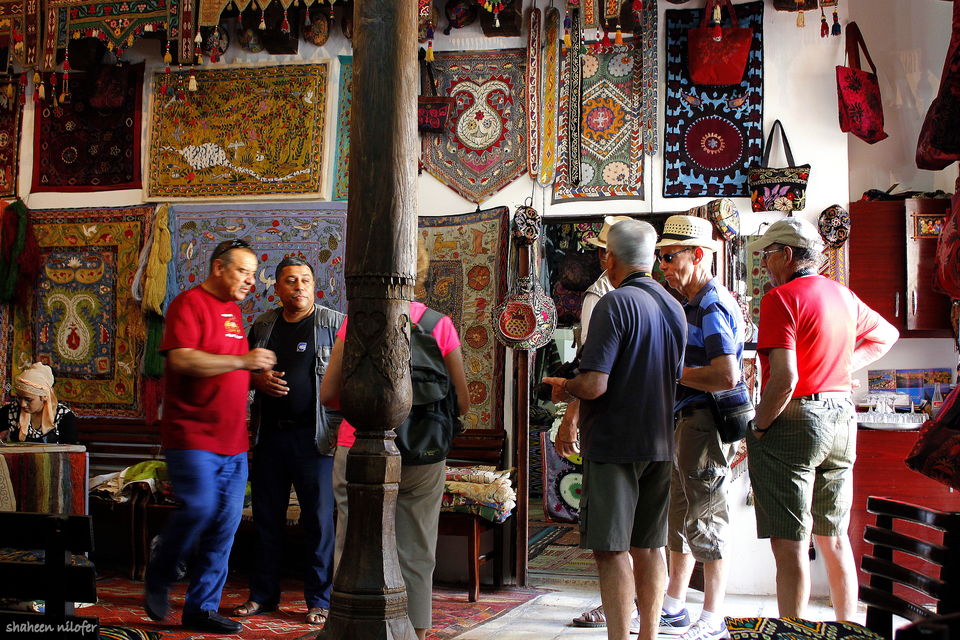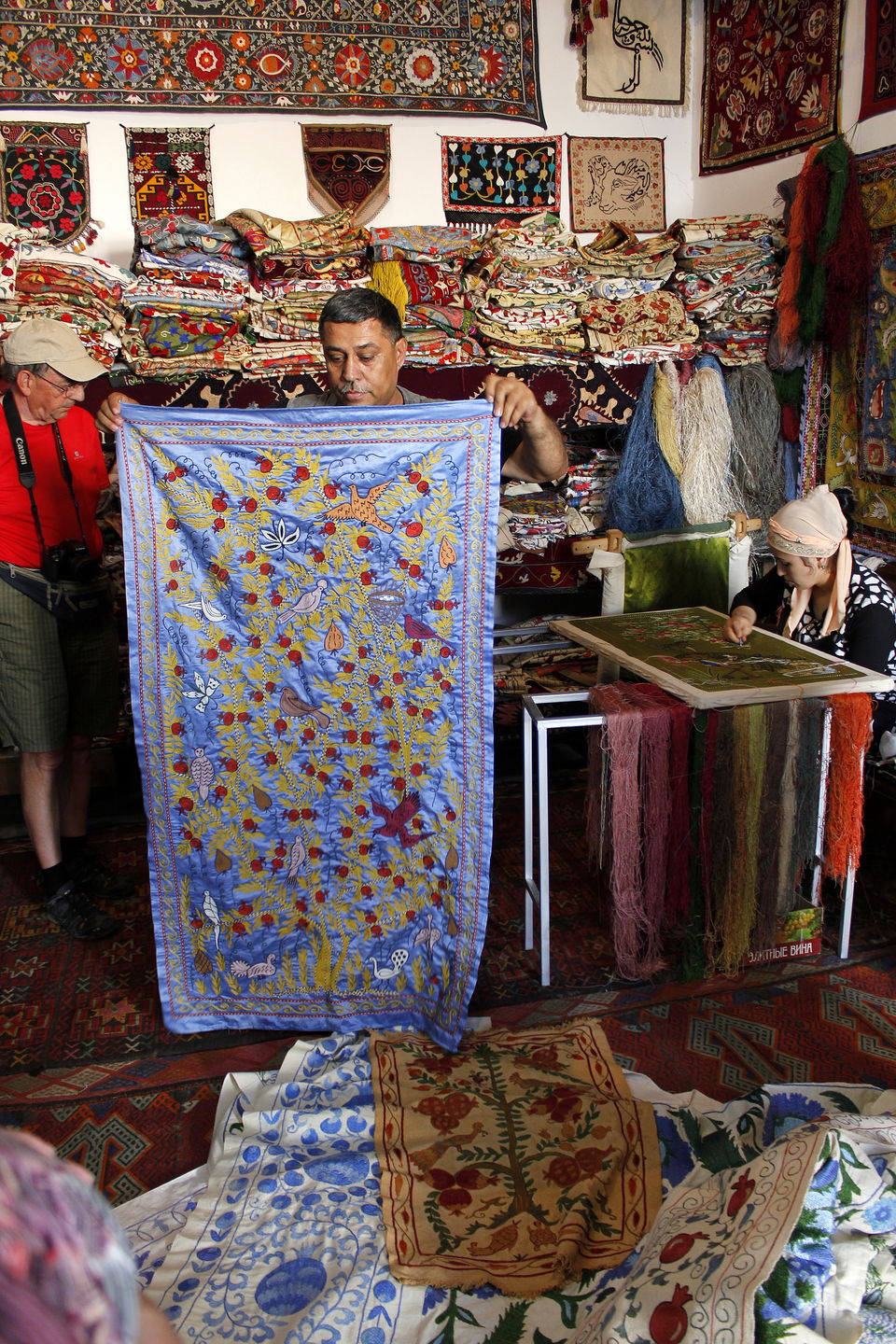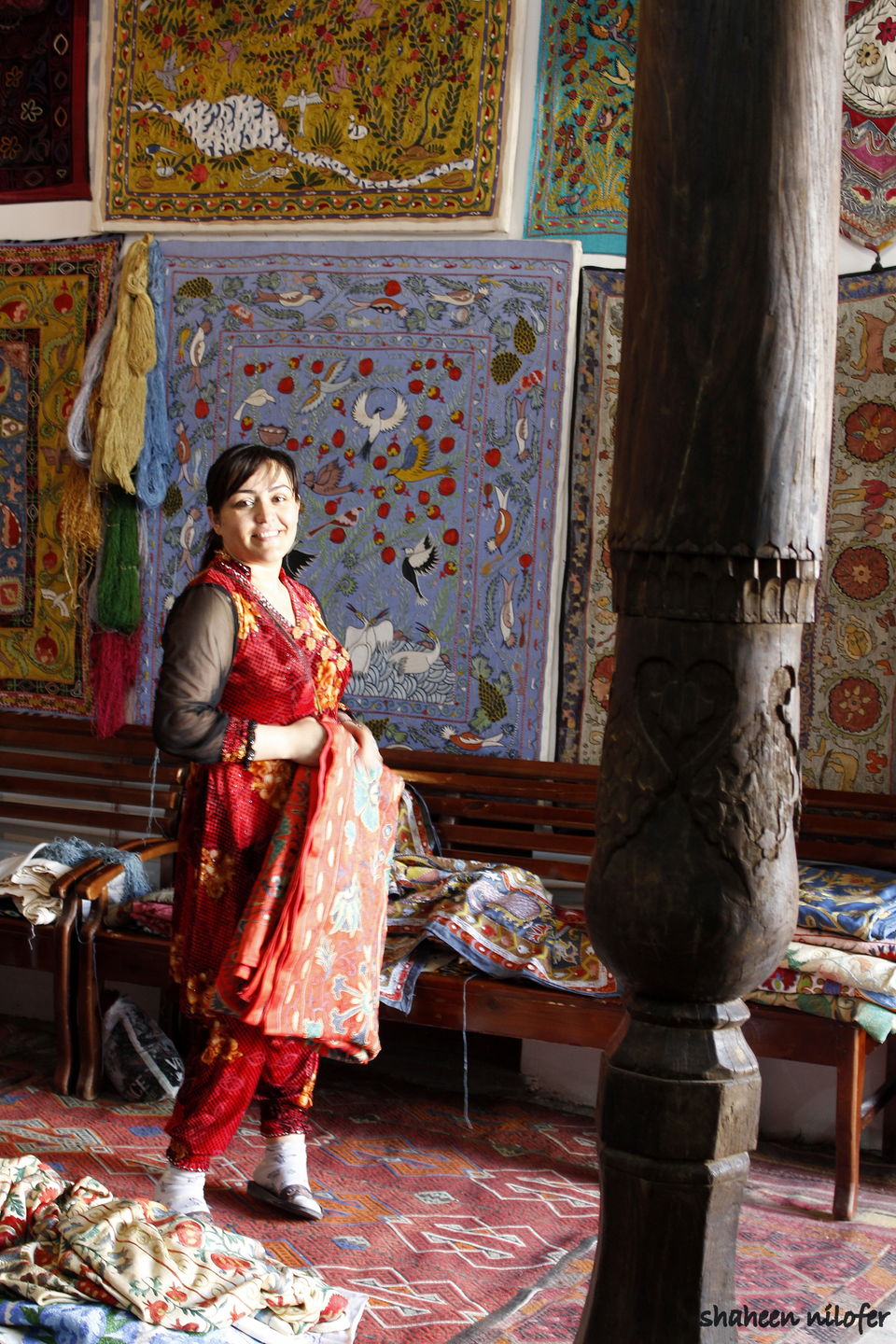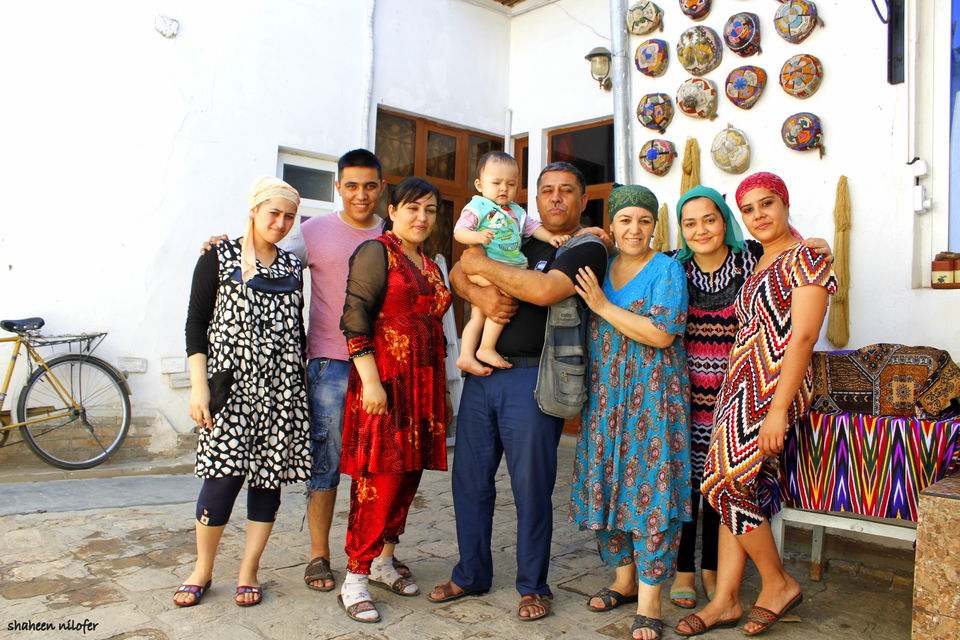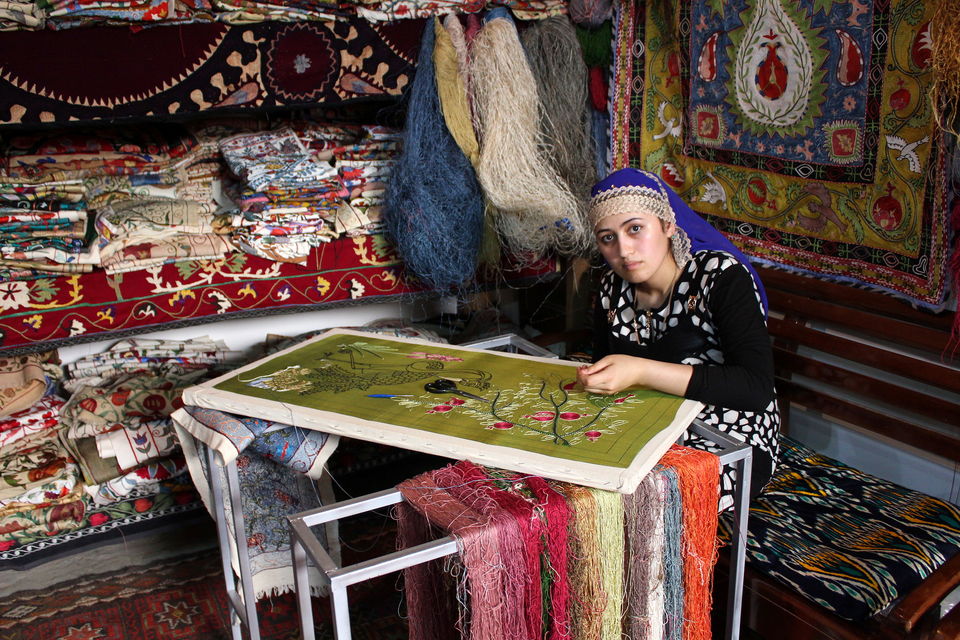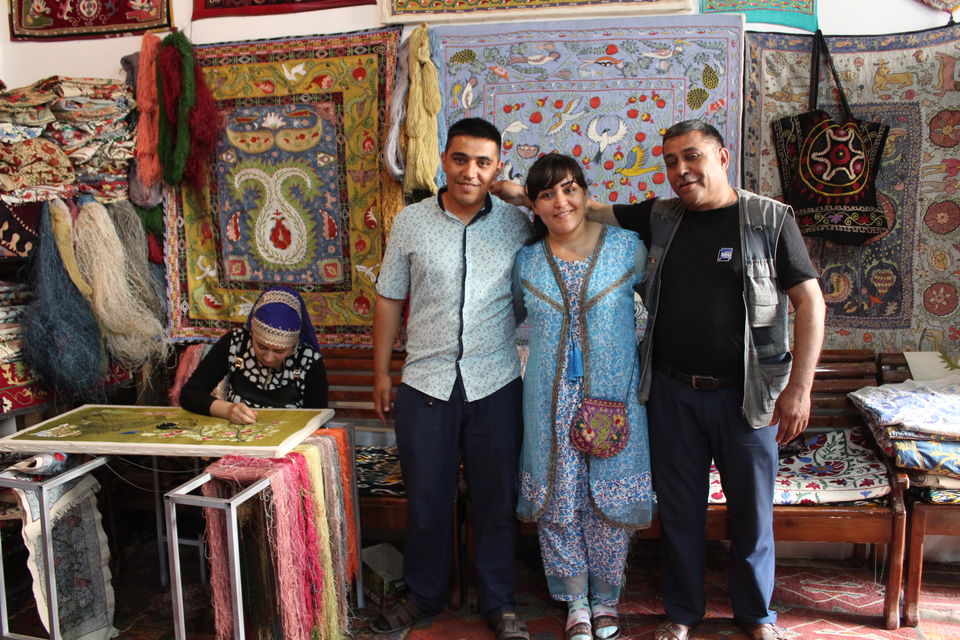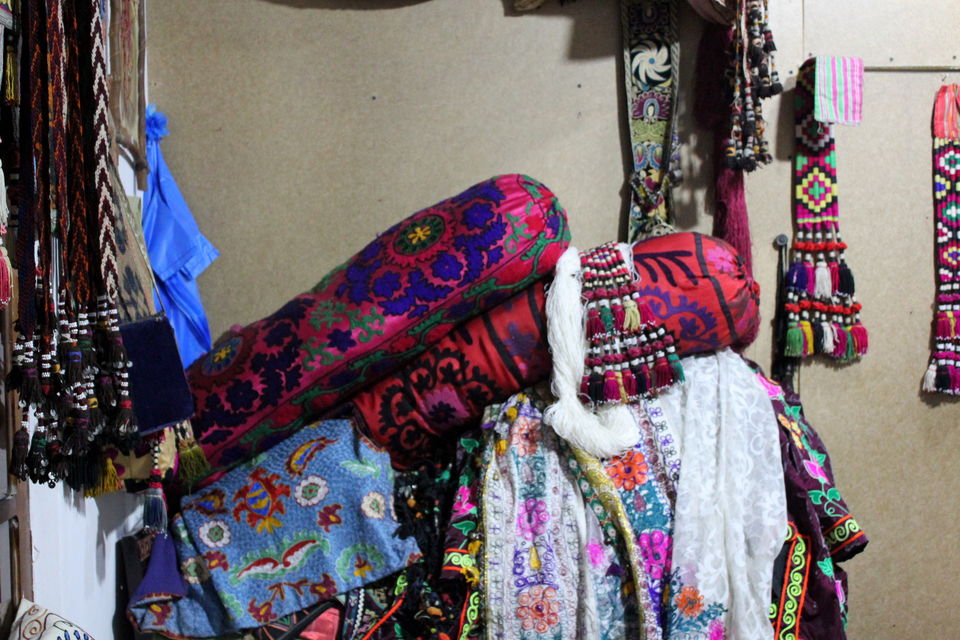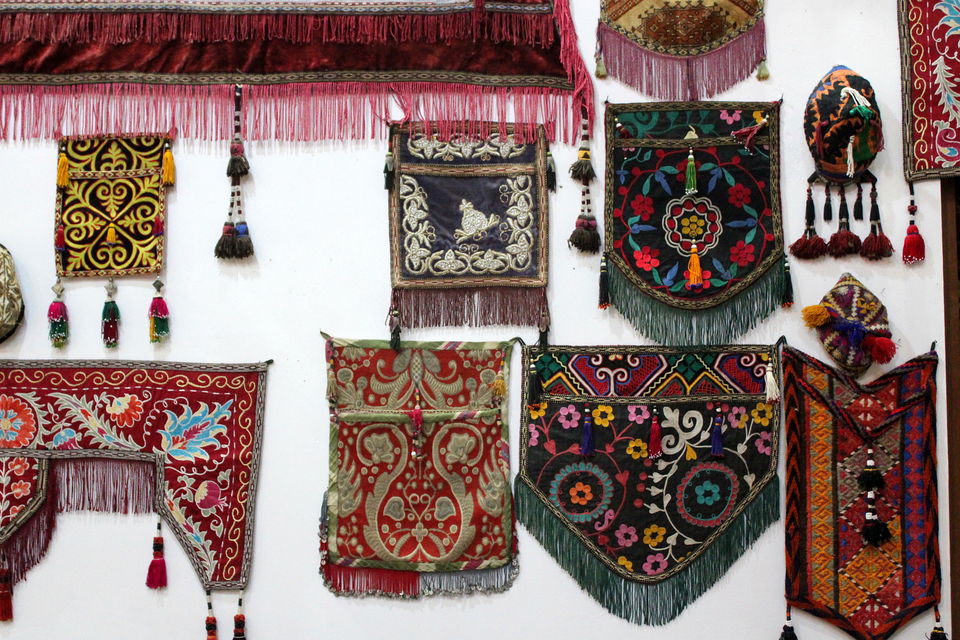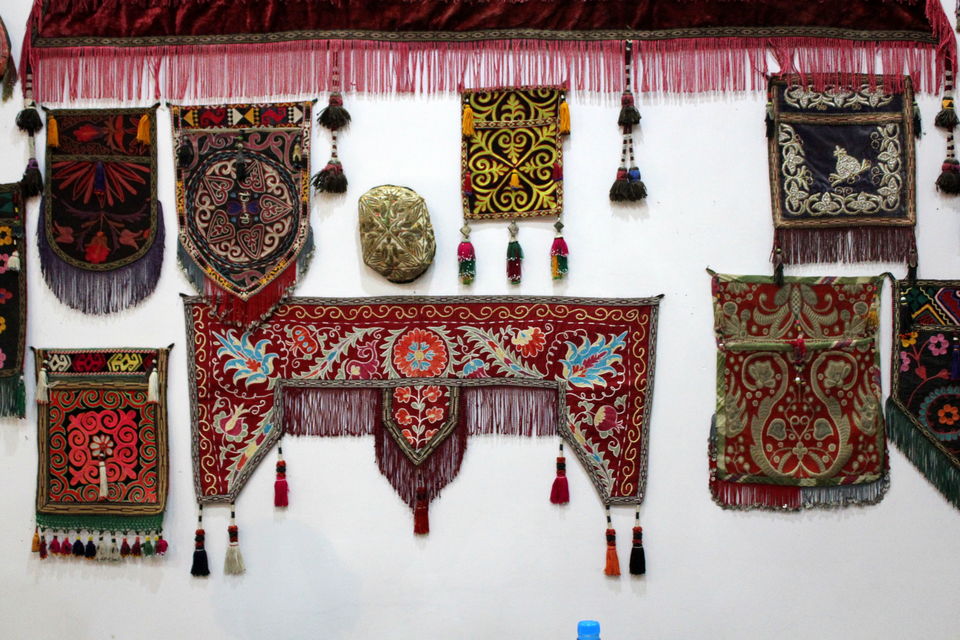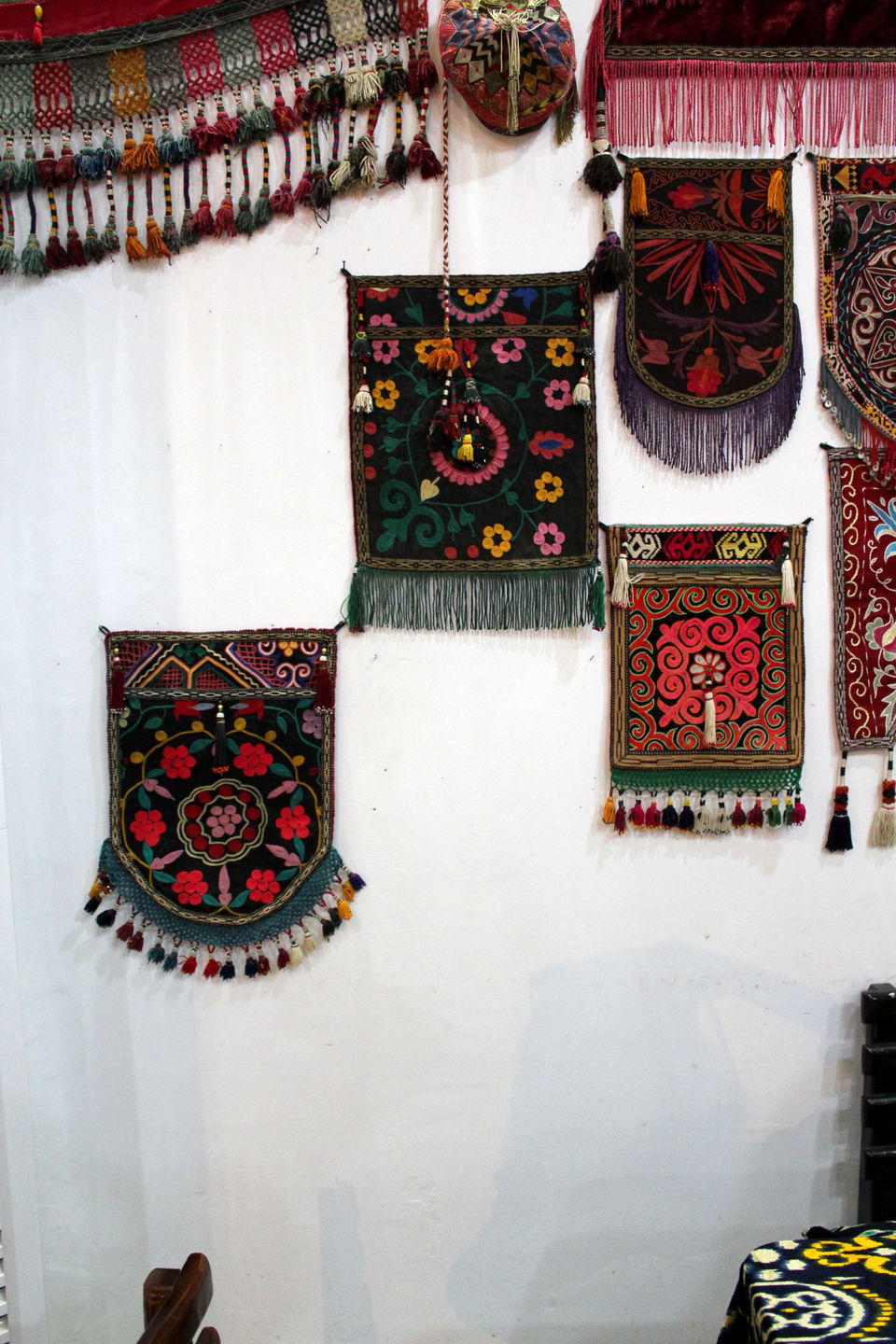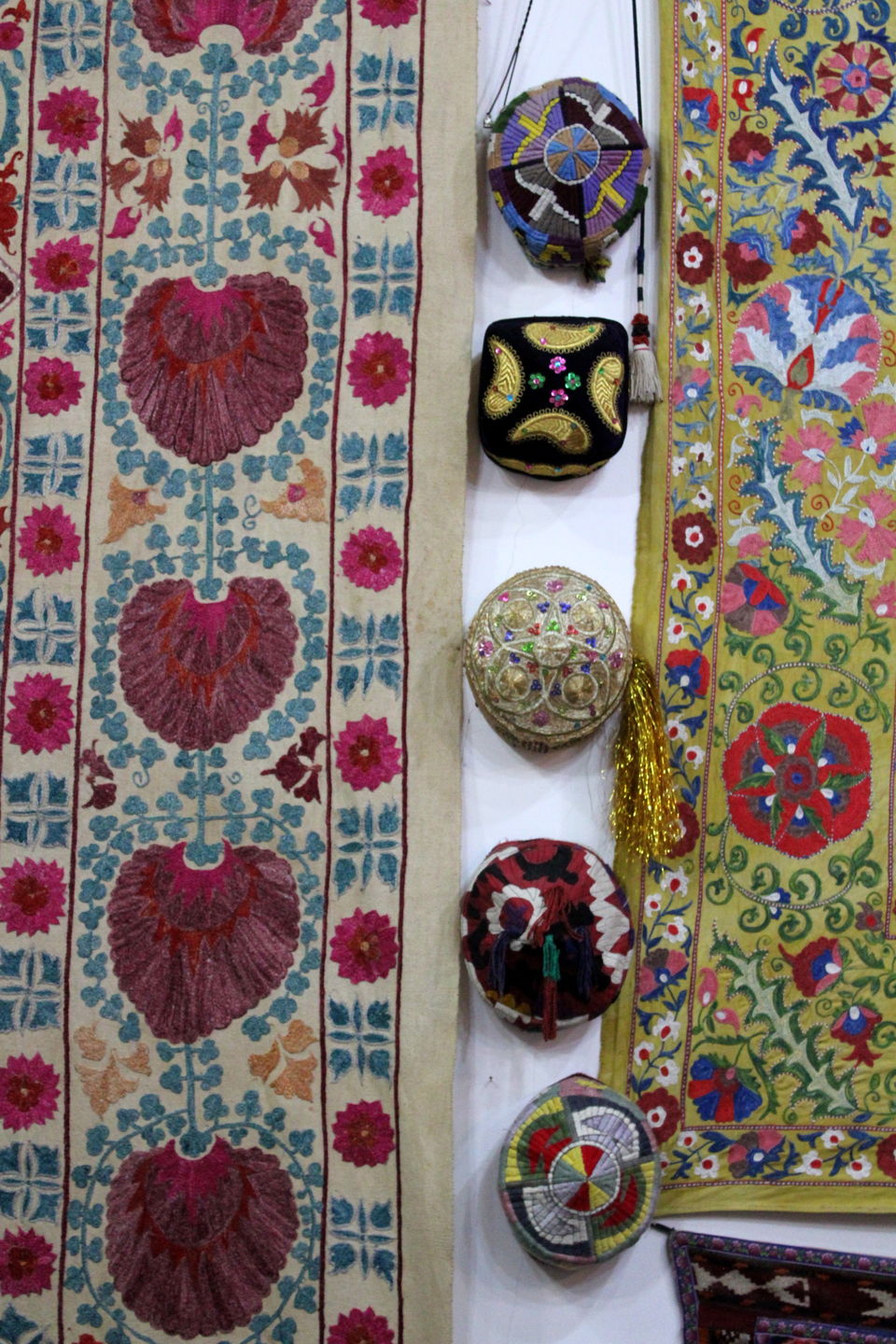 House No 21, the pride of Bukhara  #Uzbekistan
By Shaheen Nilofer
Meandering your way in the by-lanes of the old heritage city of Bukhara, with numerous mosques, madrassahs, caravanserais and teahouses to locate House No 21 is like, journaling through an era gone-by. The family at House No 21, is a melting pot of enthusiastic artists well-versed in painting, calligraphy, embroidery and in the recent years into home-made delicious Plov making classes. A fifth generation for over 100 years, this family's love for `Suzani' a traditional art forms is euphoric. Suzani is derived from the Farsi word for `needle'. It symbolises the arts of Silk Road that must have travelled thousand odd miles from Central Asia to as far as India and having been passed down generation of nomadic families.
Rakhmon Jon, aged 54 years, his wife, Risolat, daughter Naseeba, son Rakhim and daughter-in-law, Shahnokza hold on to the belief that the hand-made arts must continue speak a thousand words in the digital age. `Every stitch is like offering prayer' and must be nurtured with great love and care. It wasn't an easy choice when they reluctantly agreed to e-bay online merchandising.
`Much has changed since the Silk Road era, when caravans were used for transporting and trading. My great grand-parents were merchants and people would work for them. As the famous saying goes: `Dil ba yoru dast ba khor' (Heart with Allah and Hands into Work), today we do things ourselves and often multi-tasking, but would never give up however laborious, it maybe' beams Rakhmon. Since each family members gets a patch to sew, the patterns in traditional Suzanis are bit asymmetrical, and is representative of how diversity is celebrated in the nomadic culture.
While Uzebkistan Government promotes and incentivises weavers by levying no taxes, Rakhmon's ensures traditional motifs and weave is recreated. Promoting Naqshbandi Suzani art form, is his sole mission which is, reminiscences of life and time and a symbol of culture from Fergana valley, to Kyrgyz, and Rajasthan, Gujarat and Kashmir in India to Balkans.
Rakhmon with pride looks at the 150 year old Suzani hung on the wall stitched by his great grand-mother. He continues, `women in the family are often the kalamkash (designers) and keep alive the art form. As fathers, while giving away our daughters in marriage, we ensure that the boy has artistic skills. Who knows, in bad times this comes very handy. `Hunr Hunrdan Unar' (Skills brings prosperity), the family never goes hungry, and there's barkat (abundance, by God's grace). In Bukhara, a family without these skills is considered to be cursed.
The family proudly showcases their culinary skills in live traditional plov making classes and in serving travellers from all over the world. The camera keeps clicking while they stir the plov prepared in a cast-iron kazan, or pot, over an open flame. Risolat, the master chef, giggles and names it a Silk Road Plov, as the ingredients are sourced from Tajikstan, Uzbek, Iran, Afghanistan, Pakistan and India.
The Silk Road has redefined boundaries, the art form has evolved. Despite the changes, Uzbeks here have held fast to traditions that have changed little throughout the years. House No. 21, is the iconic door that is mystical, bohemian and opens up to a whole world into the remaining historical treasure of the by-gone era.
Shaheen Nilofer, an avid traveller and photographer who easily gets enamoured by people and their diverse culture.