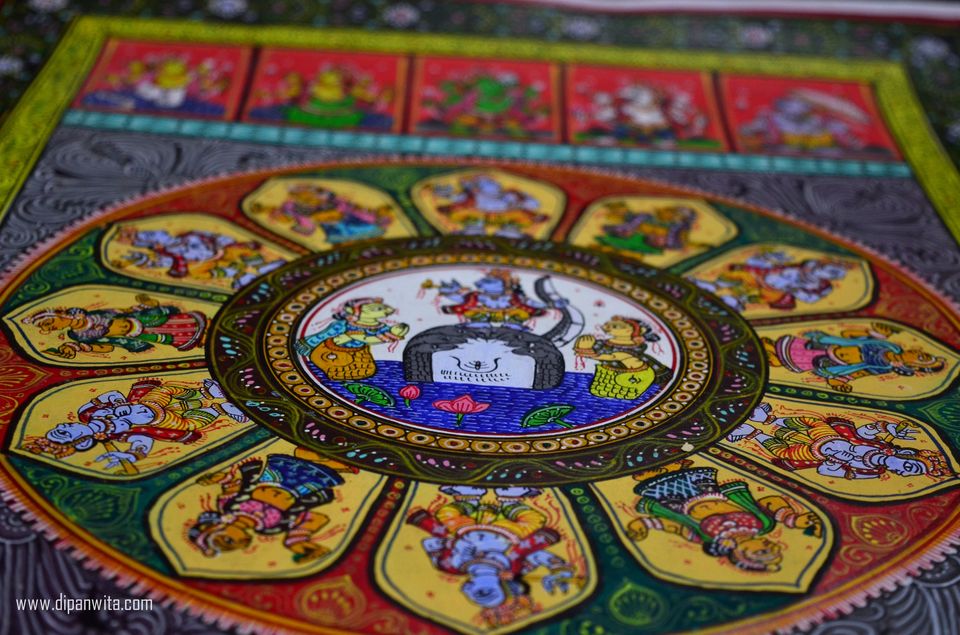 On the southern banks of river Bhargavi, around 20 mins driving distance from the holy city of Lord Jagannath in Odisha, lies tiny and quiet village of "Chitrakars" (artists). The art form that these artists master in, is the uncommon form named "Pattachitra" where "Patta" means cloth/canvas in Sanskrit and "Chitra" means painting.
I am in Raghurajpur, the heritage village in Puri district of Odisha in India.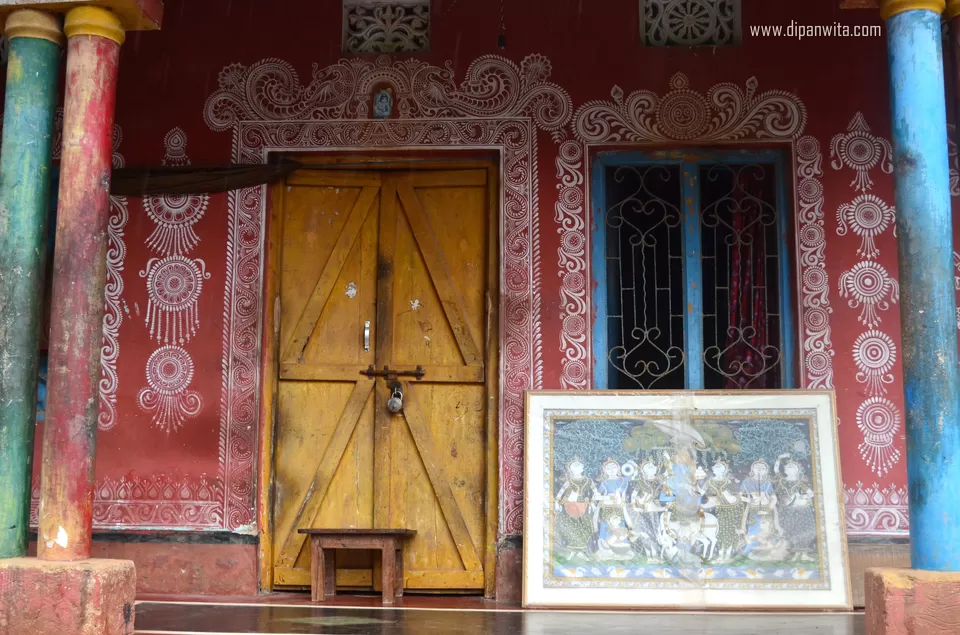 In the year 2000, Raghurajpur was chosen to be Odisha's first heritage village and every household in the village has minimum 2 artists. The paintings depict stories and themes from Hindu mythologies, mostly Ramayana and Mahabharata. The canvases are prepared from layers of cotton cloth, with gums and coatings made out of natural ingredients. The paintings are done on these cotton canvases in addition to tussar silk, coconut shells, beetle nuts and palm leaves.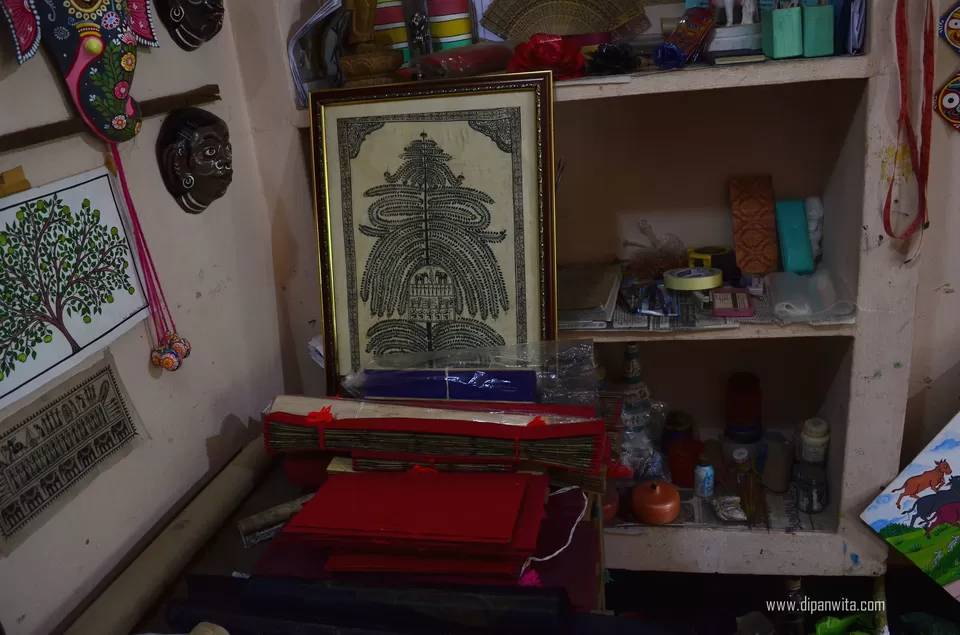 As I enter the village, the artists invite to see their work and no, it's not at all about pure business here. The invitations are not for the sole purpose to woo potential customers but also to share their knowledge about the art-form, their faith and culture. I am mesmerized by the intrinsic and colorful murals on the outer walls of each house. Not only the walls, the paintings also make way to the doors and windows. The village houses around 100 families with a minimum of 2 artists in each family. Overall, there are 300 artists in Raghurajpur.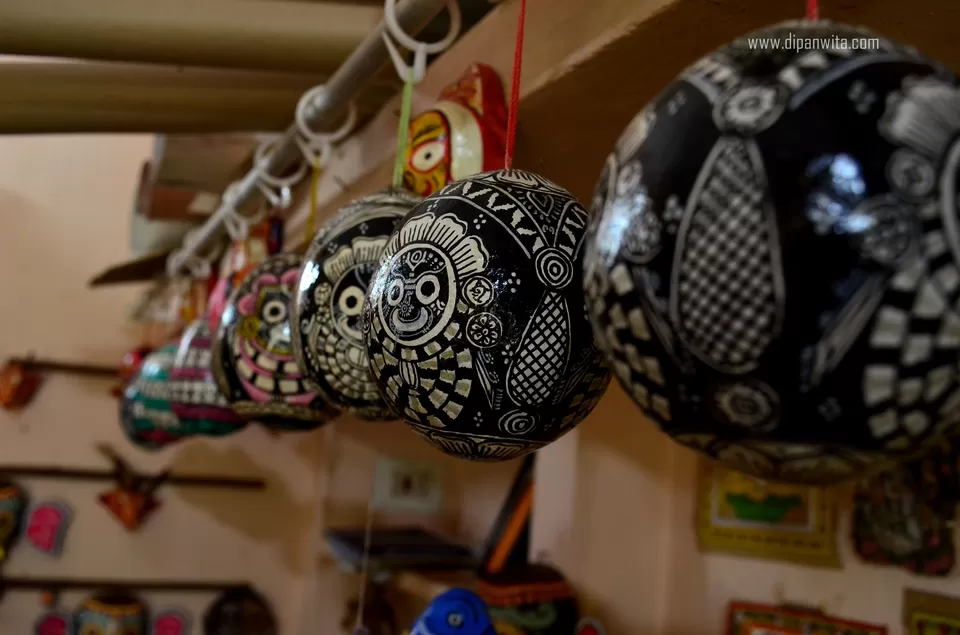 I walk my way through the narrow lane that is lined by houses on its either sides. There is a small school at the end of the village. My guide directs me to the last house near the village and an artist comes out to greet us.
He introduces himself as Bhaskar Mahapatra. The paintings and handicrafts displayed in his living room speaks volumes about his work. On asking, he mentions that he has been painting for more than 30 years now and has trained his wives and 2 daughters too. As I look across the room, something gold seizes my attention- a fresh painting on a black tussar silk cloth kept for drying. The painting is of Durga killing the demon Mahisasura. I kept staring at the beautiful artwork.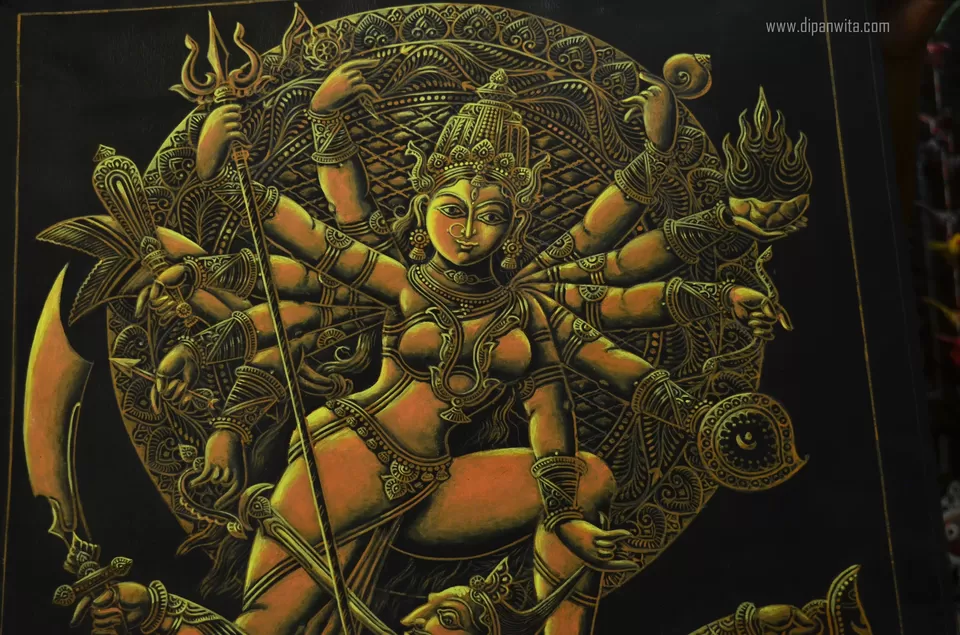 As I continue talking to Bhaskar, I come to know that he has been a national award winner for his painting named "Tree of life" and the said painting was gifted by Mr. Prime Minister, Narendra Modi to the French President.
Bhaskar introduces me to his wife and also shows work done by his daughters. The paintings done on palm leaves are absolutely stunning. He also shows me his painting tools and brushes. The special brush prepared from mouse hair, the iron pin used to make carving on the palm leaves are quite impressive.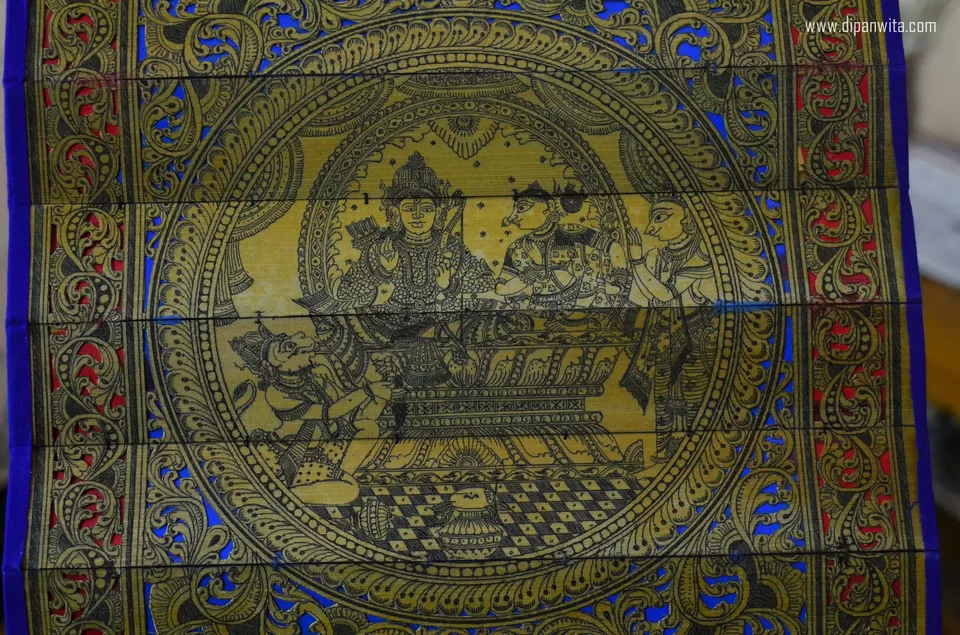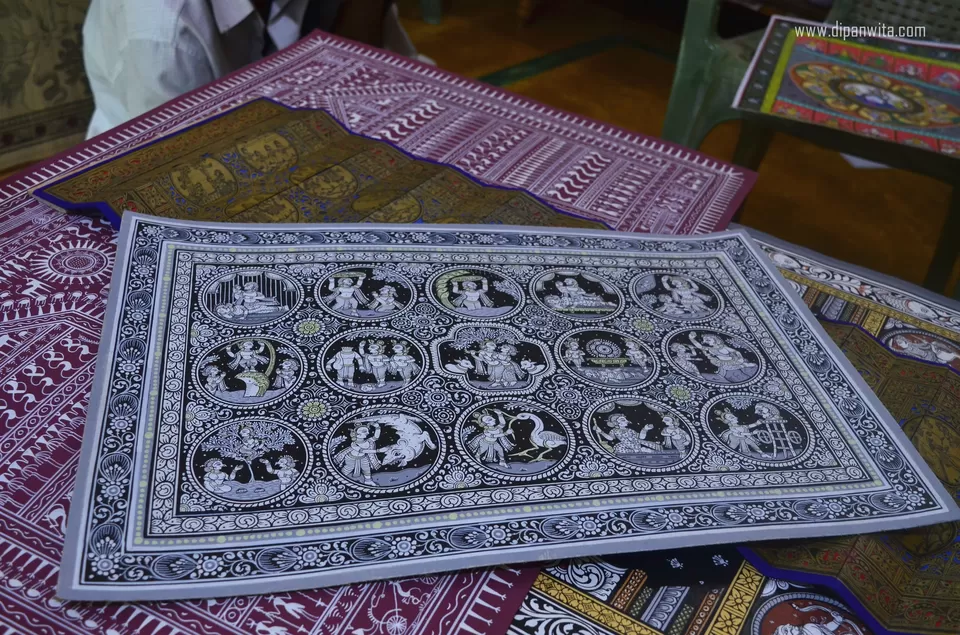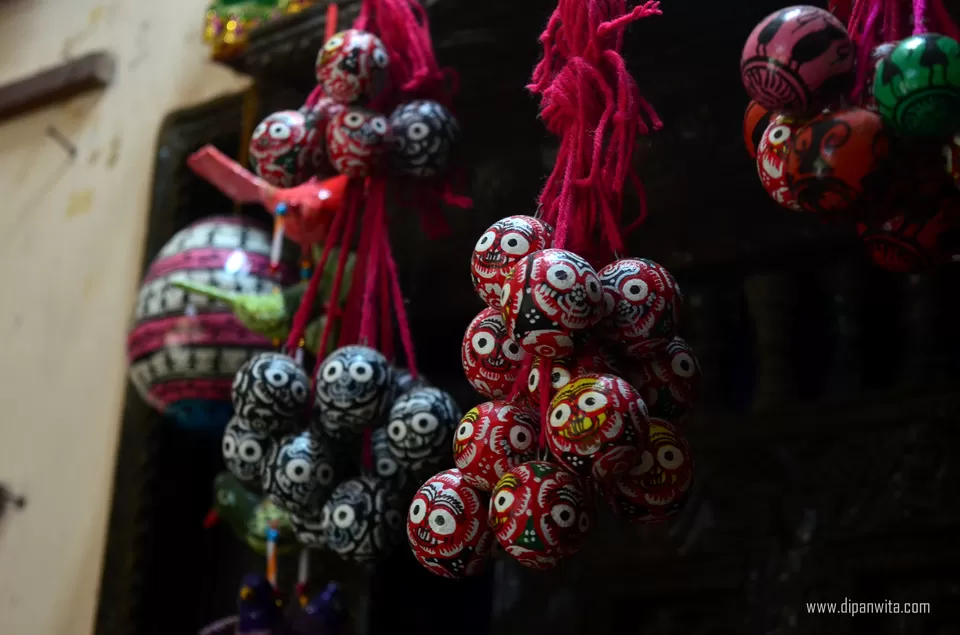 During early years, only men and young boys worked on the paintings and women were only used to prepare the canvases. However; as time went by, even women of the family started learning and indulging in making art pieces. Children start learning the craft from a very young age. A single pattachitra work takes around 5- 15 days to be completed fully depending on the intricacy of the work. Some pieces may take many months to be completed. Bhaskar was once commissioned a work that took 3 years to be completed. Such is the detailing that goes into the artwork.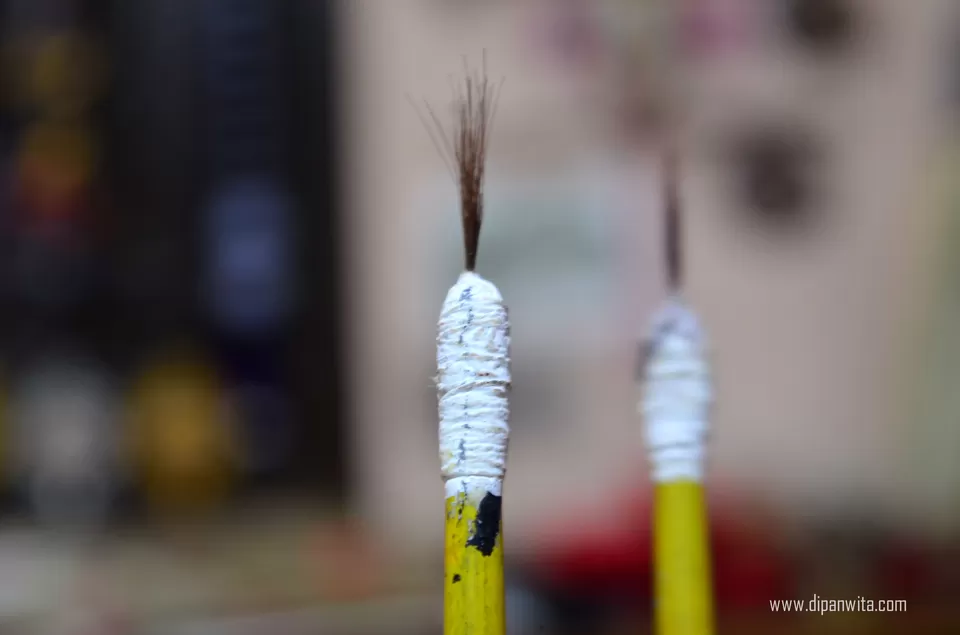 The cost of the artworks start from INR 20 and can elevate to any level depending on the detailing and intricacy required.
I was tempted to buy some handicrafts as souvenirs for friends and family. I ended up buying 20 bookmarks made out of palm leaves for my entire clan. Each bookmark was priced at INR 30.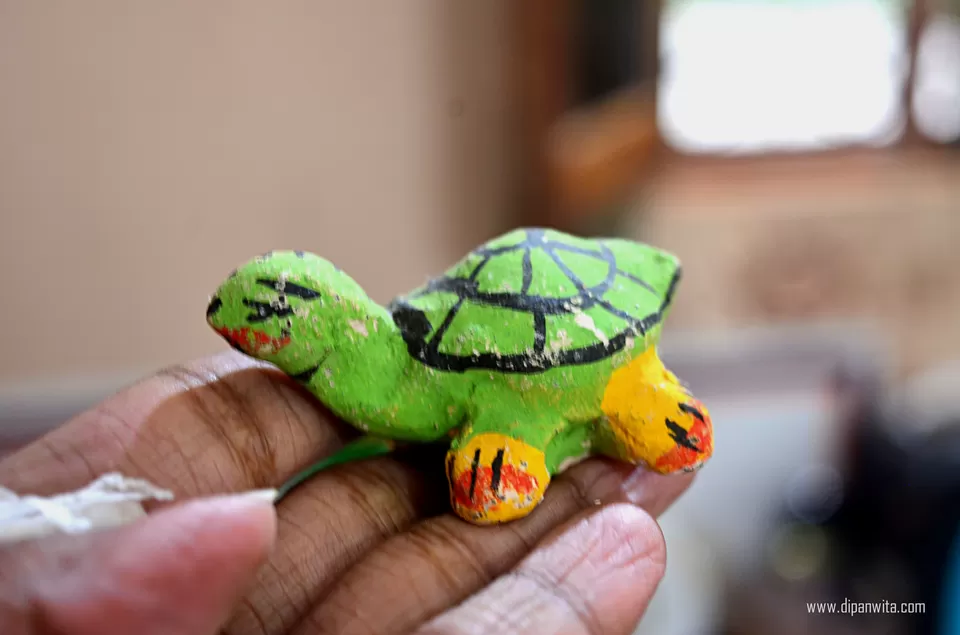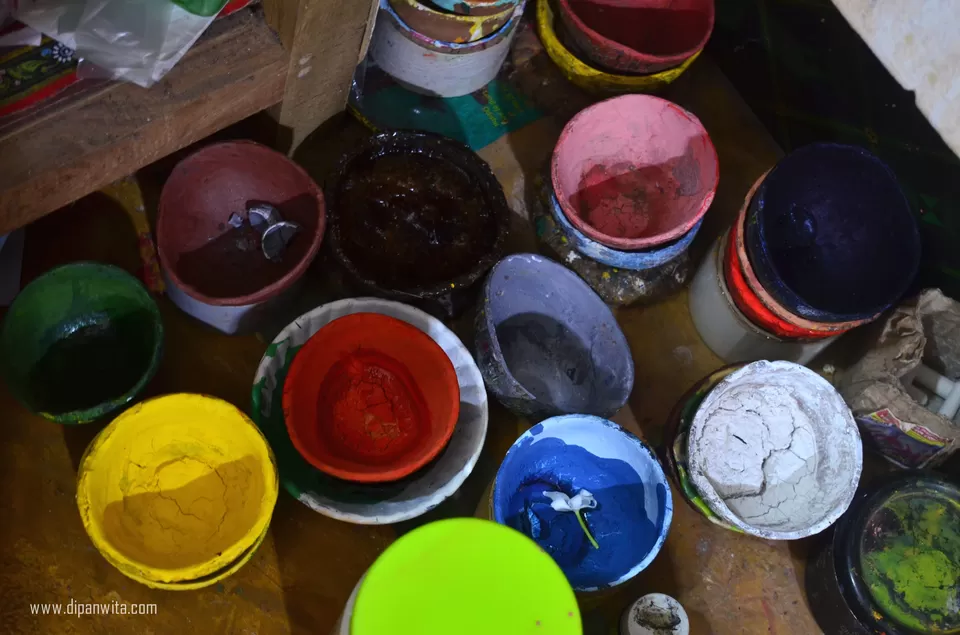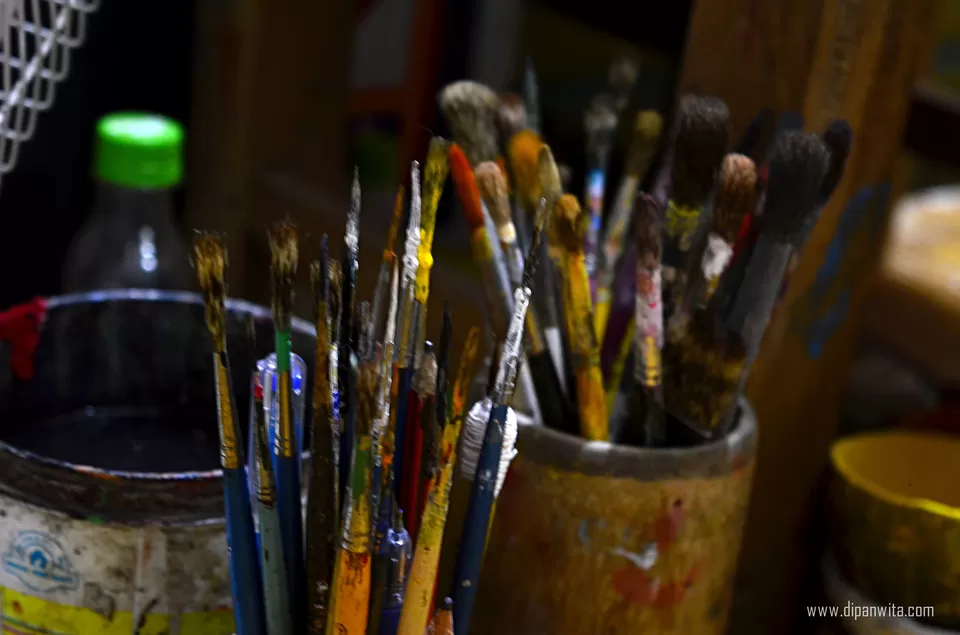 Pattachitra is an art- form, roots of which can be traced back to 12th century AD. The artisans of Raghurajpur have been successfully keeping the art alive along with matching their pace with ever changing technologies too.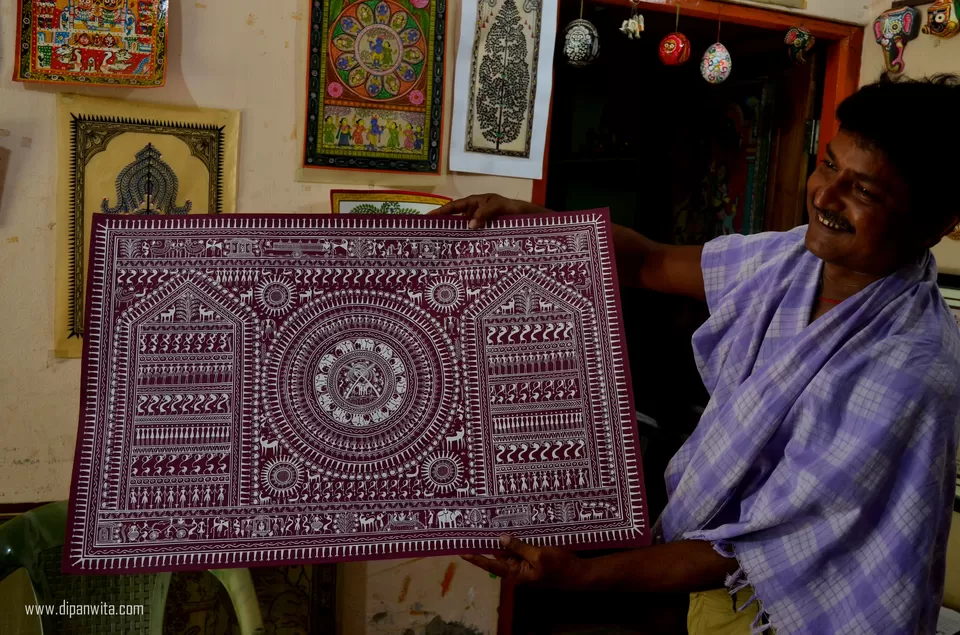 How to reach?
Raghurajpur is located off Puri Bhubaneshwar highway, on NH-316, near Chandanpur, 14 kms from Puri. Can be reached by road both from Puri and Bhubaneshwar. Take a right turn from Chandanpur market and drive straight for 1.5 Kms.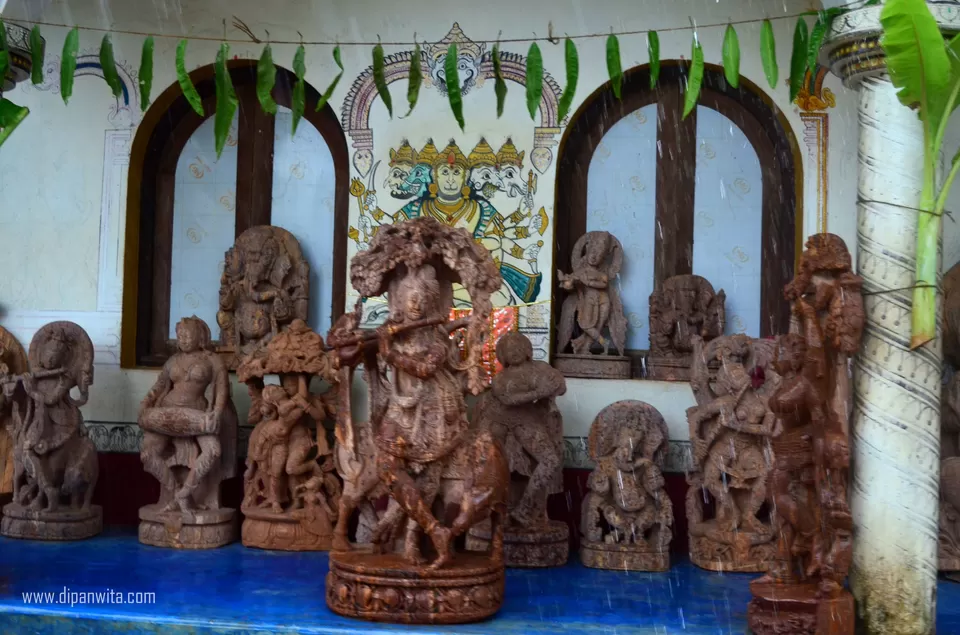 Best time to visit
Raghurajpur can be visited all year around. However, avoid the summer months as it gets very hot.
Frequent Searches Leading To This Page:-
orissa cultural tours, 8 Days Orissa Cultural Tour Package, Cultural Tour Orissa, Cultural Tours Odisha, Heritage Tours Orissa