When you are in US how can you miss to see Niagara Falls. So I thought of utilizing one of my extended weekend by visiting the Niagara falls. I do not drive so me and one of my friend booked a tour from New York City.
It was a Saturday morning when we started from China town in NYC. By good chance we both get the front seat in the bus, we were lucky as we were able to see the beautiful roads perfectly. After a long journey (6-7 hrs) we reached Niagara Falls. As soon as you enter the city, you can see the big smoke from far away. Welcome to Niagara Falls !!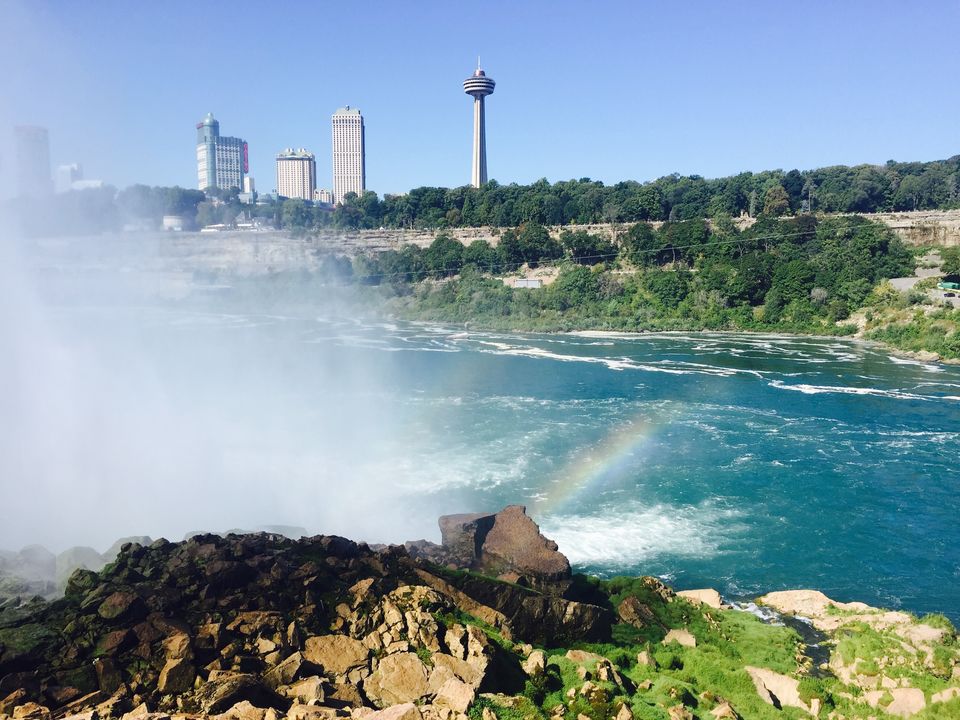 We reached the Falls at 5:00 in the evening. Yes, this was my first time I was witnessing such a Gigantic Waterfall. So I stand there and watched it for a while. Spectacular views, the sound of water with the wind and the smoky view takes you to a different world. By the night you can see different colors in the water. You can never get tired of looking it. Because of extended weekend the place was quite crowded but you just have to find a perfect place for yourself and that's it. After that you can only listen rustling sound of the water.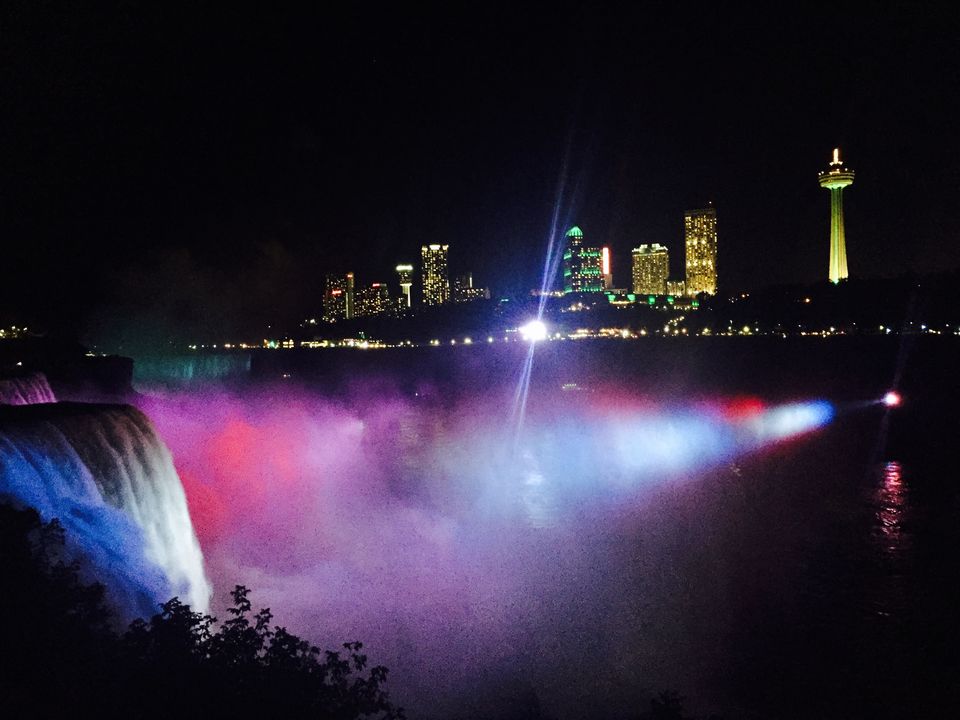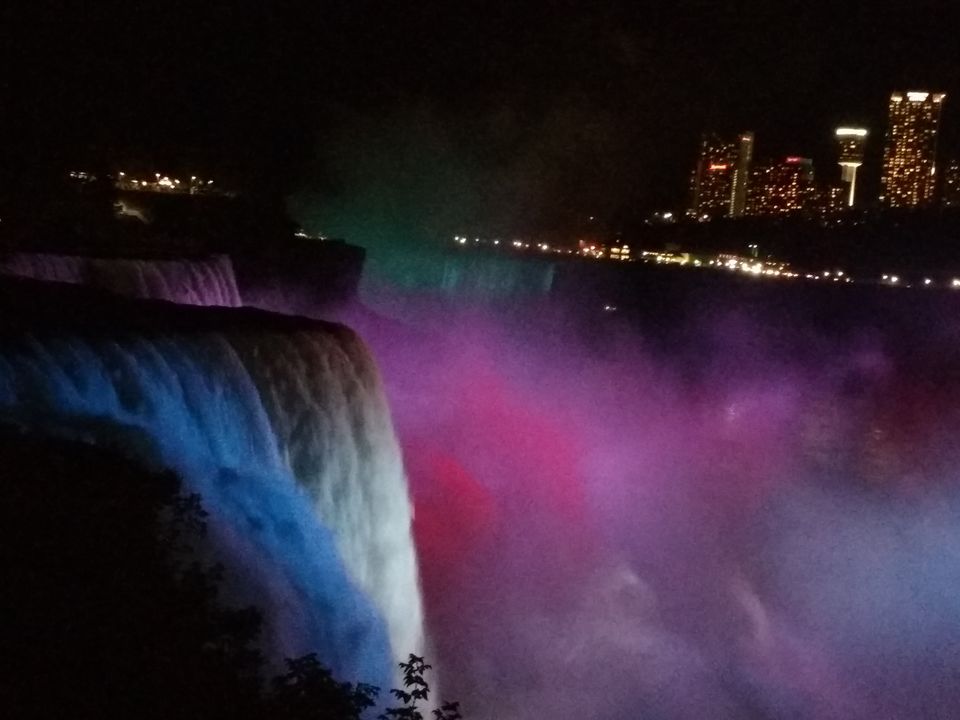 The next day we were ready for the most amazing experience of the famous boat ride, Maid of Mist. They will provide you raincoats which are not really very useful and load you on a ferry, which will take you as close to the falls as possible. This is the closest view you can have of this big waterfall. You will get fully drenched with the mist. Believe me, I was not even able to open my eyes properly because of this so called mist. When you go close to the falls you really see yourself as a very small entity in earth.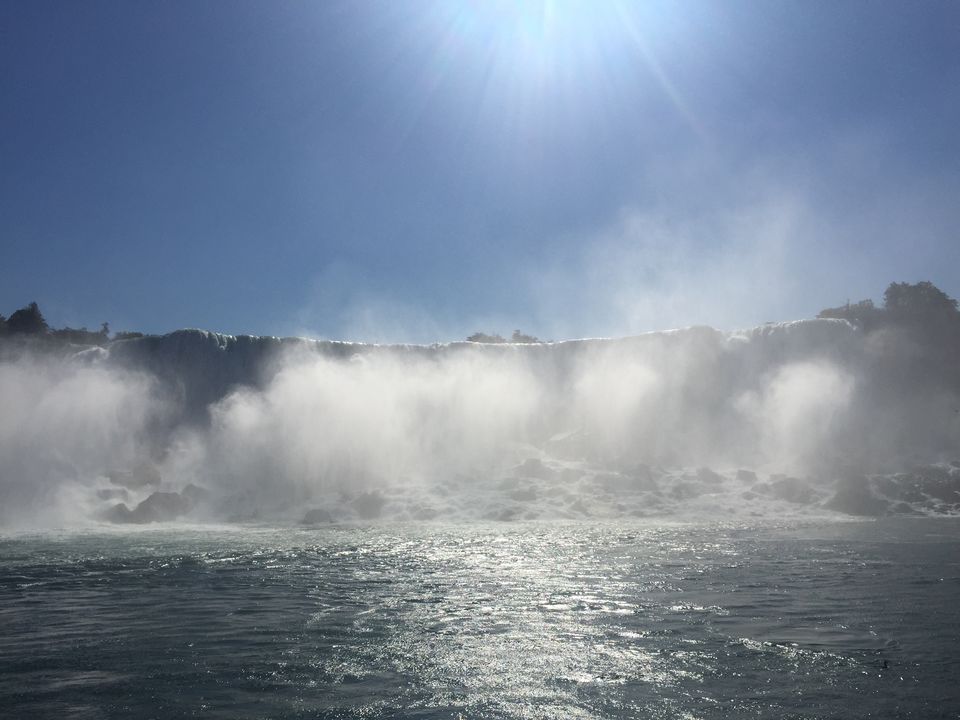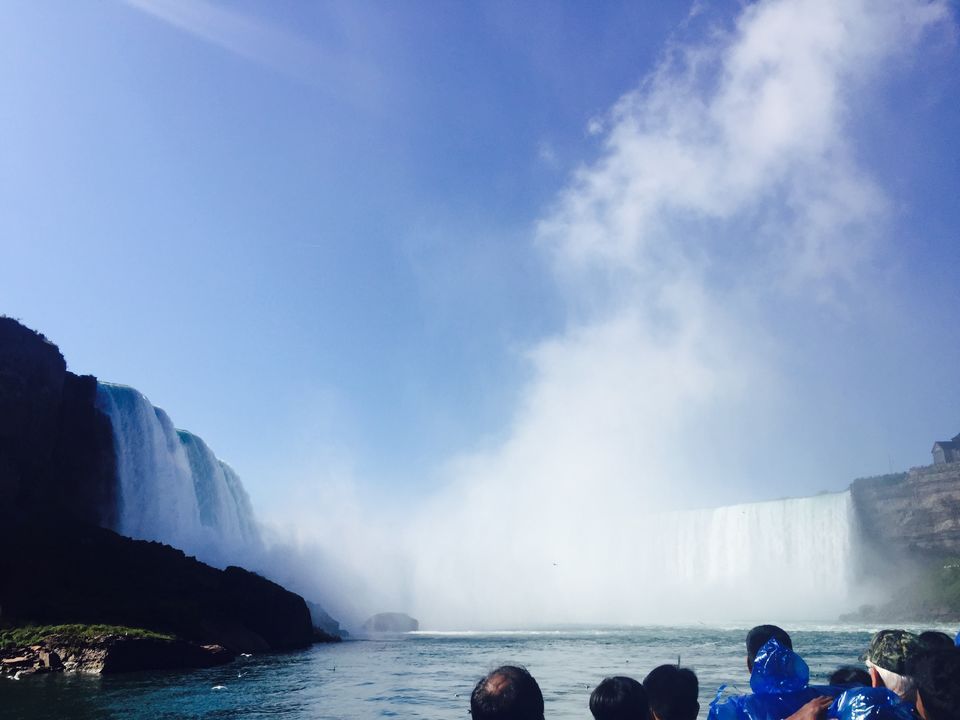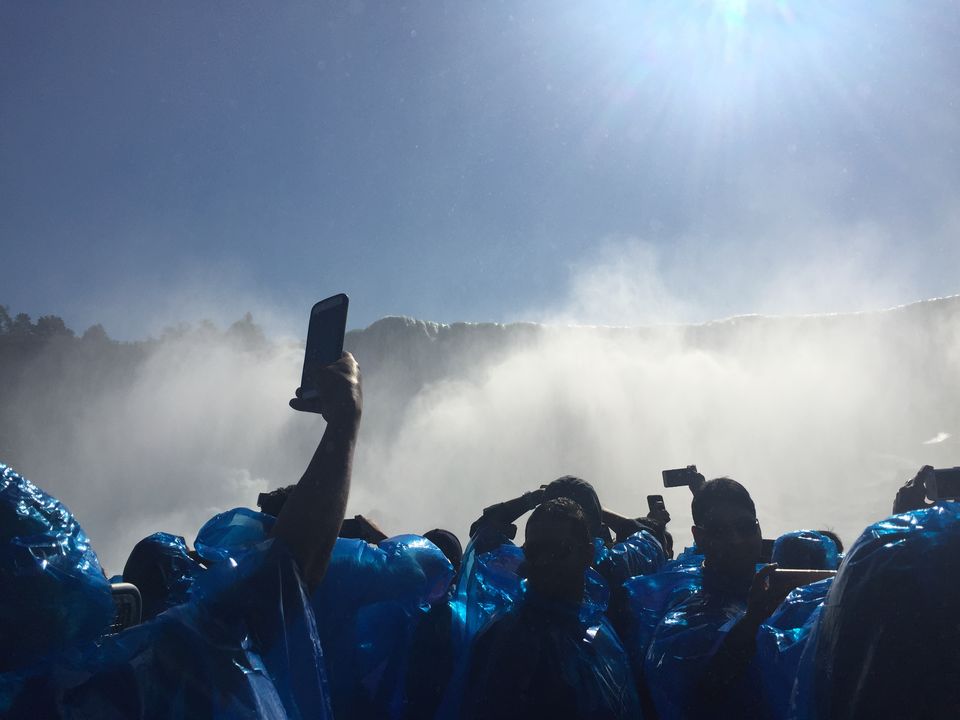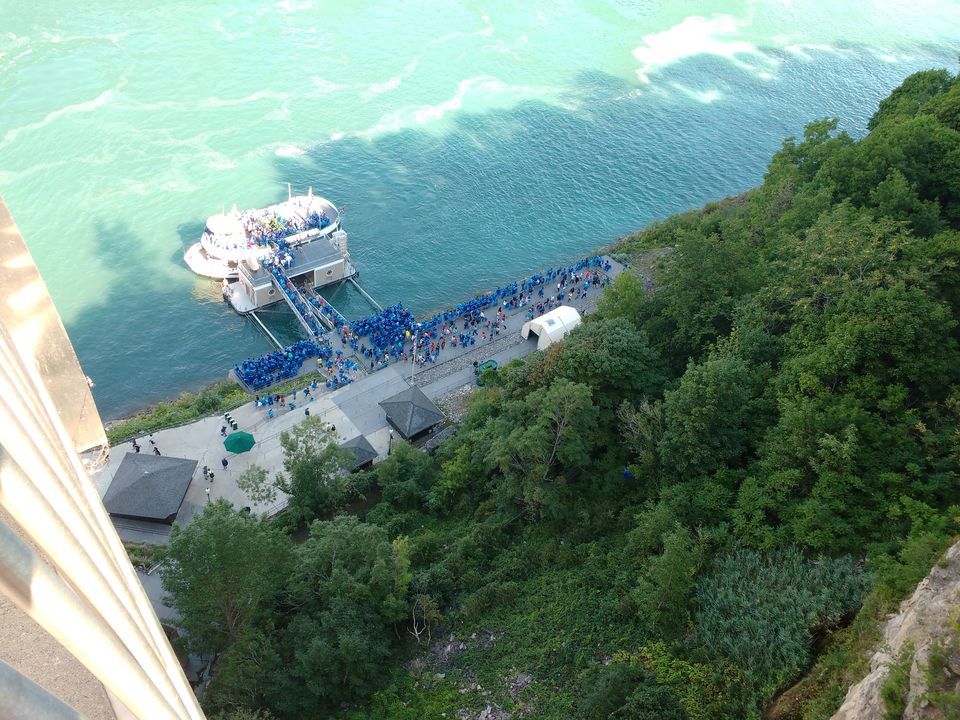 This place is totally a commercialized tourist place, so do not expect that you can get solitude here. But yes the beauty of the falls is worthy to take the pain once in a lifetime.
Happy Travelling!