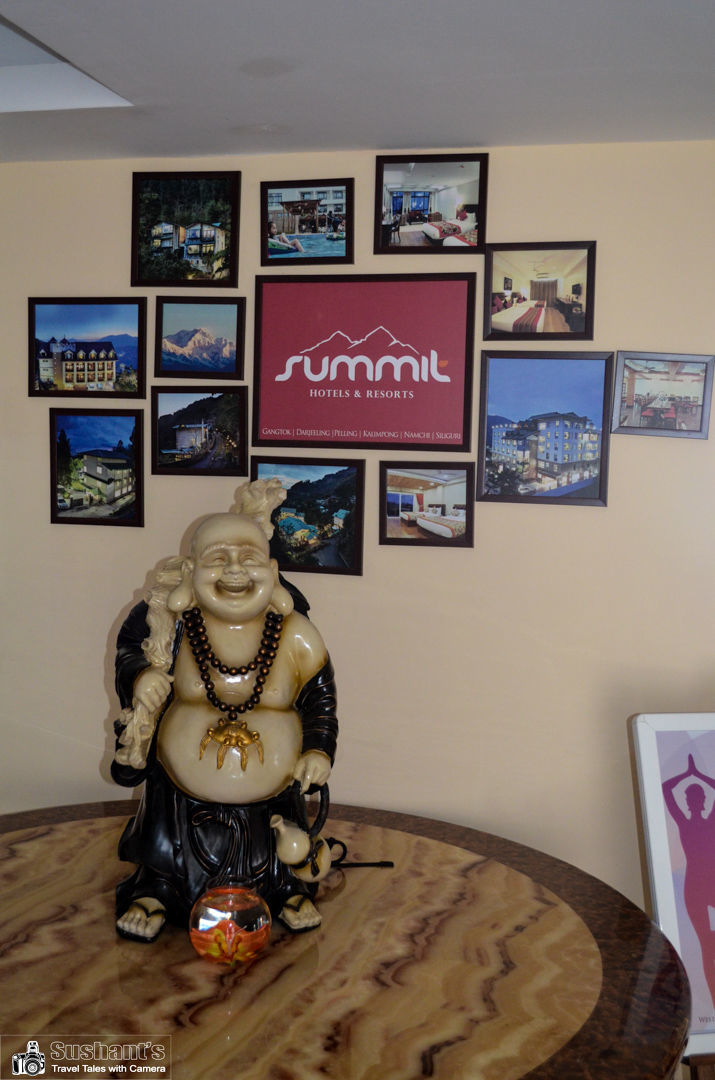 During our 8 days trip to the North-East, we had visited West Bengal, Sikkim, Meghalaya and Assam and had the experience of various hotels where we stayed and dined. Among all of those hotels, Summit Golden Crescent Hotel & Resort & Spa, Near Lower Sichey Taxi Stand, Gangtok can easily be rated as the best. We were 6 couples travelling to this remote part of our country for pleasure only and had stayed in this hotel for 3 nights. Since all the twelve members of our group were happy with the choice we had made, I feel I can write on behalf of all of them.
Location :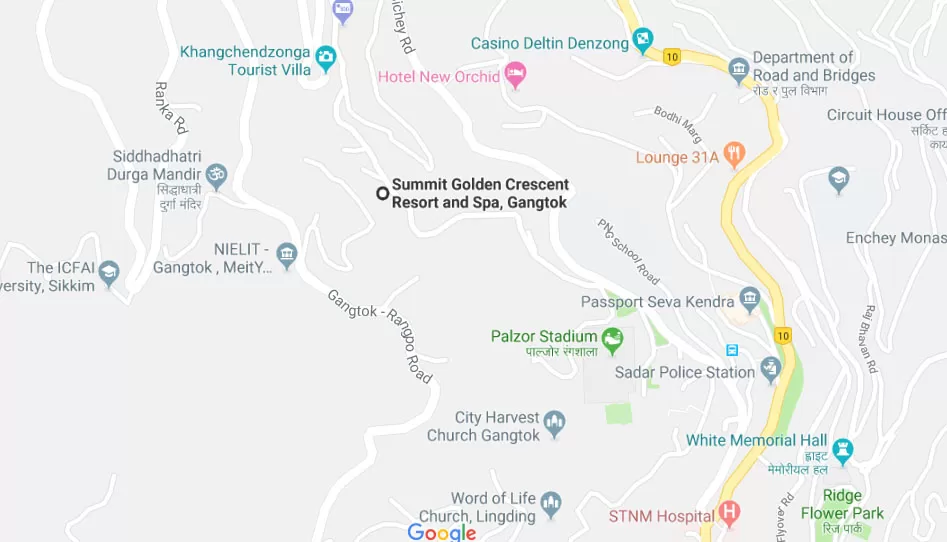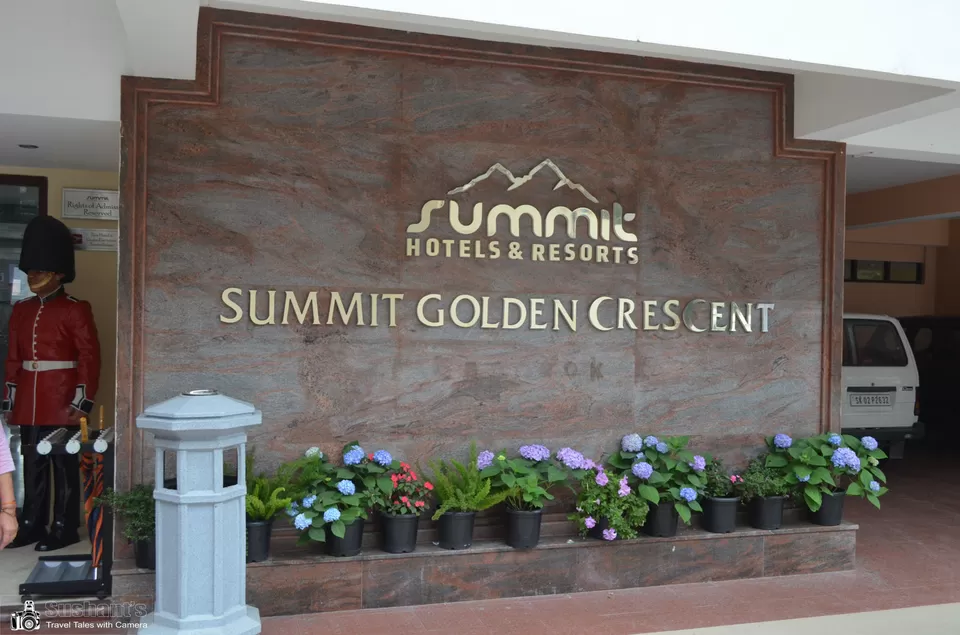 The property is situated at the bottom of Lower Sichey Road, nearly 1.5 km. away from Mahatma Gandhi statue on M.G. Road. I opted to walk between M.G. Road and the hotel at least once every day during my stay of 3 days, primarily to lose some kilos out of my bulk! ;-) Actually, there is a steady descent towards the hotel - 148 meters to be exact. However, other members of our group preferred to hire a taxi from the taxi stand opposite hotel building.
For location, I would like to give 4/10 marks to this property because rest of the members in my group won't be giving more than 2 marks on this parameter. My rating is better since I was able to enjoy view of mountain range from my room No. 305.
Rooms :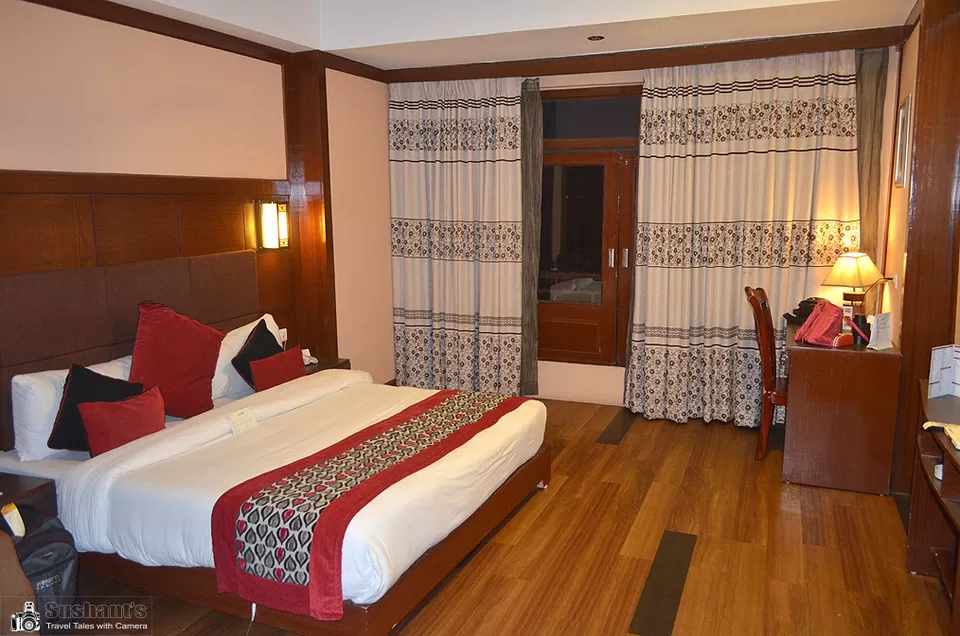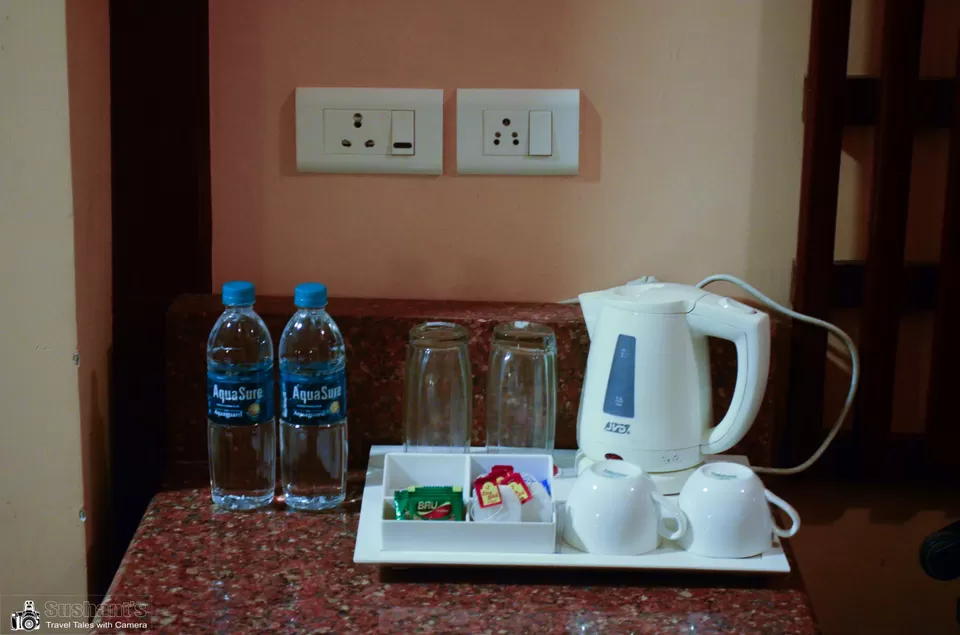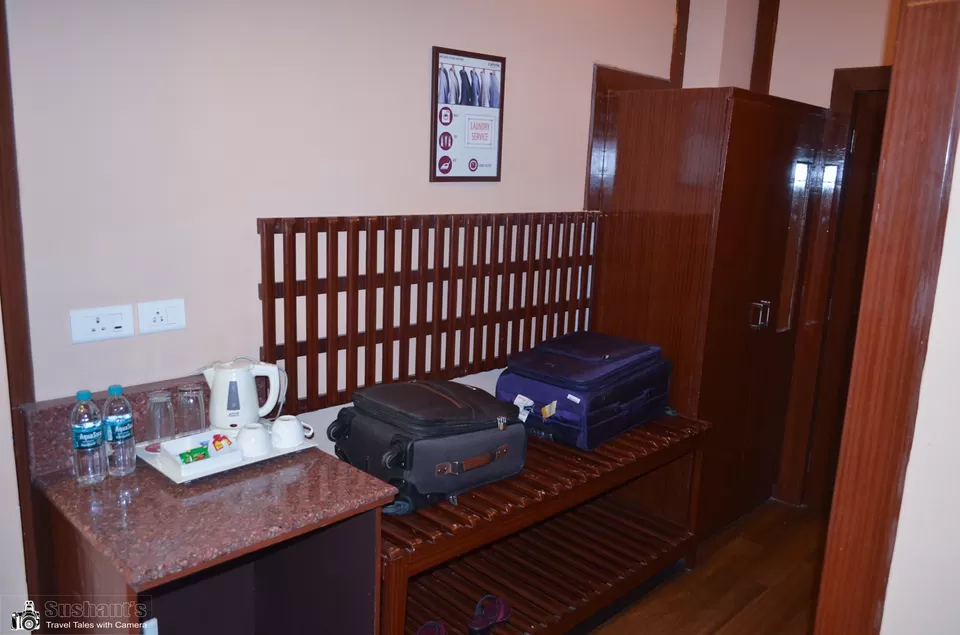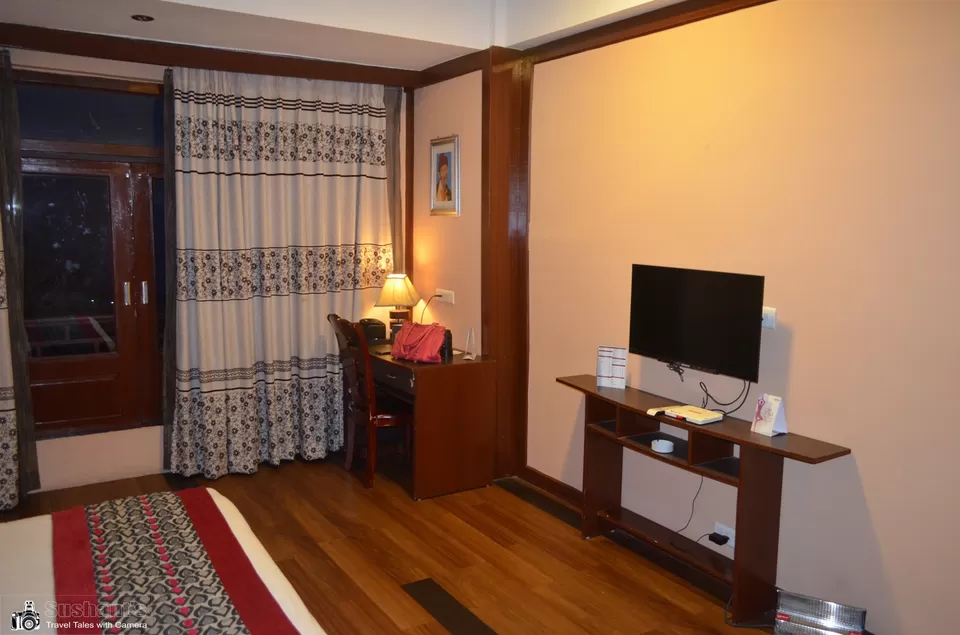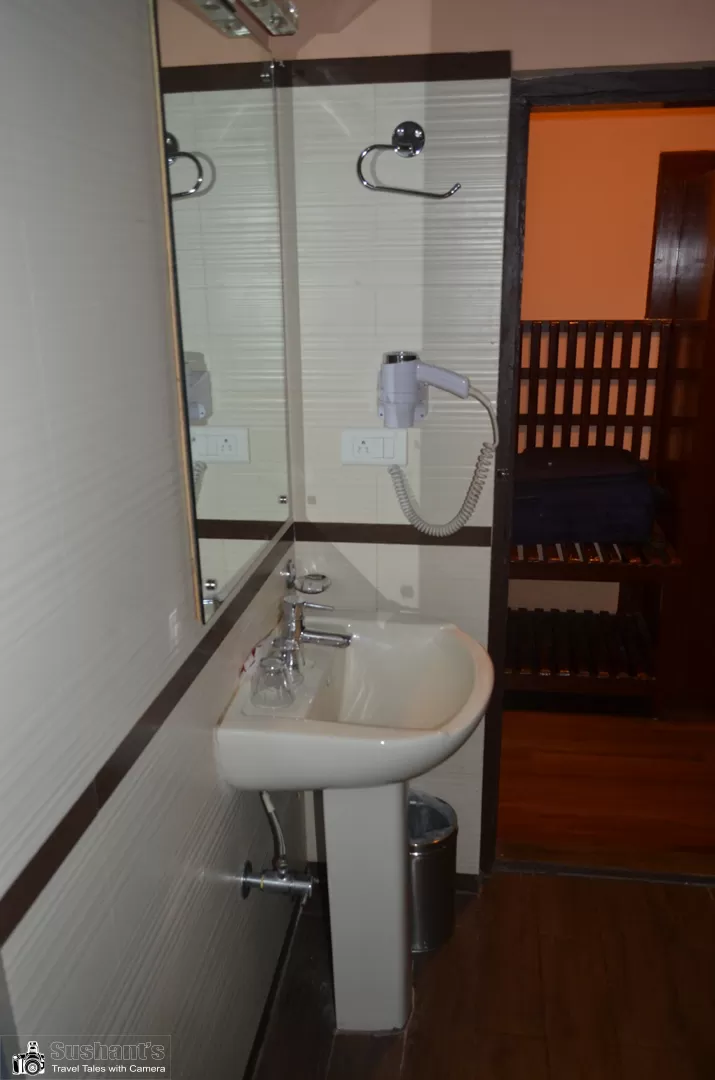 This is the strong point of this property. The 6 rooms given to us were on 1st floor. There are two levels of basement and we used lift to reach the dining hall at basement No. 2 (minus 2 for the purpose of the lift). Rooms are spacious and the toilets are well equipped with all modern amenities.
Breakfast and dinner :
Out of 6 couples, four were opting for veg items only and there was enough variety for everyone for breakfast as well as for buffet dinner. Food was highly enjoyable for us. Actually, reaching there from North India, we had apprehensions if we would be able to have food of our taste in this remote Sikkim state but everything was to our taste.
Lawns, Children's Play Room :
We didn't have any kids with us but in the basement area, I found a large sports room. There was Billiards table also but I didn't use it.
Yoga & Spa facilities :
The open terrace on 3rd floor is used for yoga sessions in the morning. There is spa also. Since we had stayed for three days, we were entitled to get the service of spa there but didn't know about it at that time and the hotel staff also didn't tell us about their current offer.
Staff :
The hotel staff has been very courteous and eager to help. No complaints of any sort.
My overall ratings :
Food quality - 9/10
Rooms and toilets - 8/10
Ambiance - 8/10
Location - 4/10
Staff behaviour - 9/10
Other facilities - 9/10
Value for money - 8/10