I experimented with all my options during my recent trip to Indonesia. Starting from a picturesque villa in Ubud to a modern budget friendly hotel.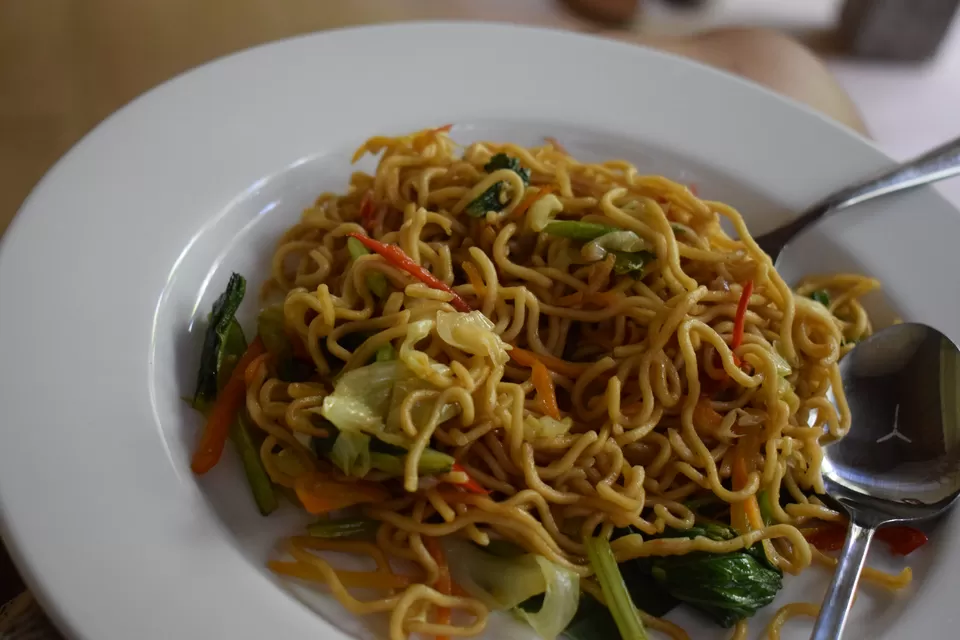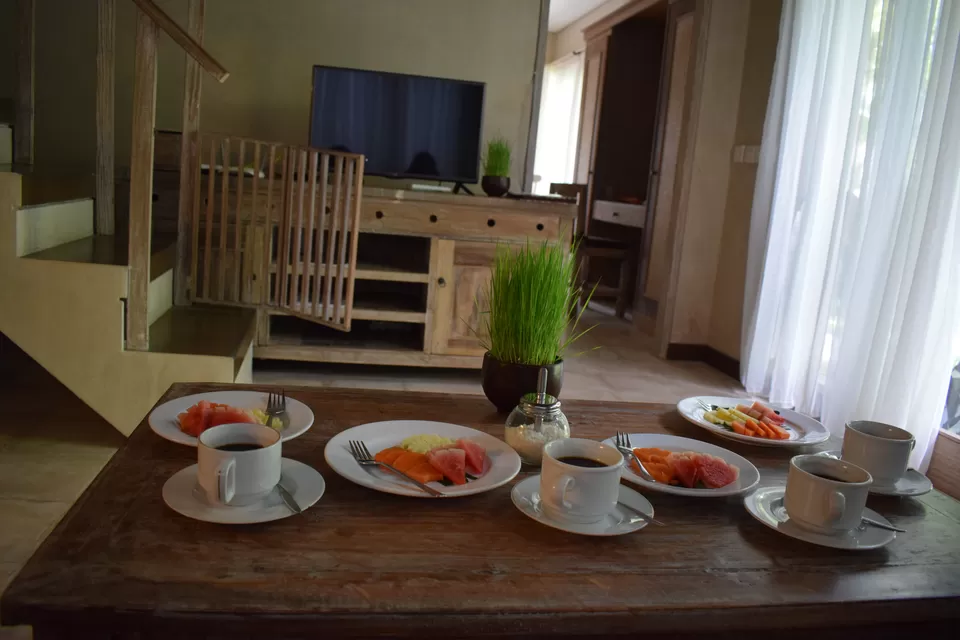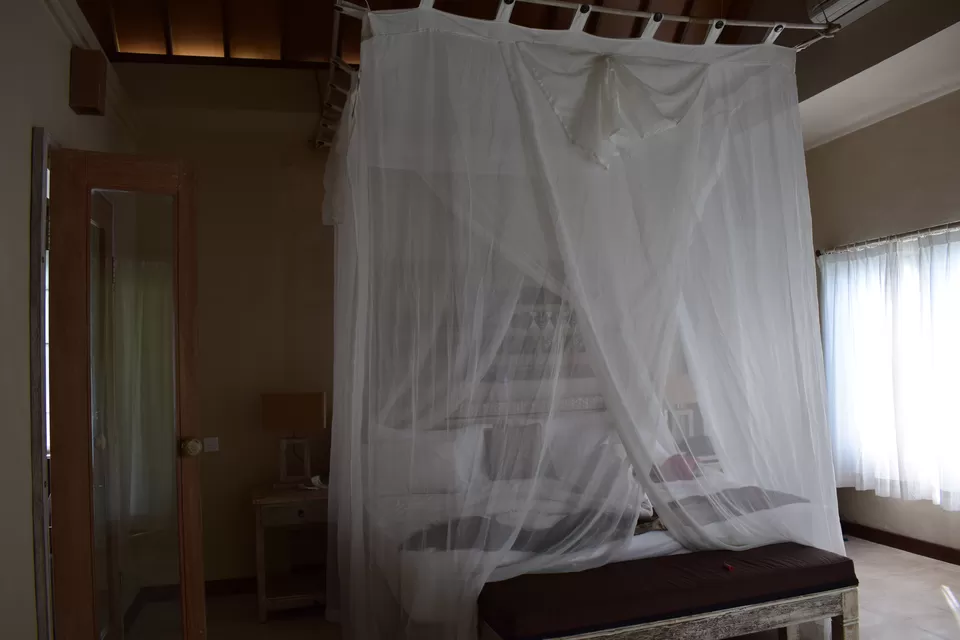 Place :- Putri house villa, Gianyar
Book here :- https://www.airbnb.co.in/rooms/19042035
Location :- 3.3 km from Ubud market
Price :- ₹13,141/- Stay for 4 people for 3 nights
₹300/- Breakfast per person per day
₹2000/- Cab pickup from airport
We stayed here for 3 nights and 2 days, during our stay in ubud. The place is well maintained and charming decor. It's a 2 BHK villa with a kitchen and dining area. The place has an outdoor garden and balcony, that provides view of the village.
Caretaker, Eka, was friendly but failed to acknowledge our requests most of the times.
> Free Wi-Fi was promised at the property and yet we had to survive without internet for the entire stay. He even left his phone to provide us with hotspot, but that didn't work either.
> Our stay was breakfast inclusive yet we had to pay for breakfast separately.
> It was mentioned that free pickup and drop is provided from ubud market but we were told it was just one time.
The initial excitement of staying in a beautiful villa with such scenic view was replaced by the discomfort caused to us during the stay.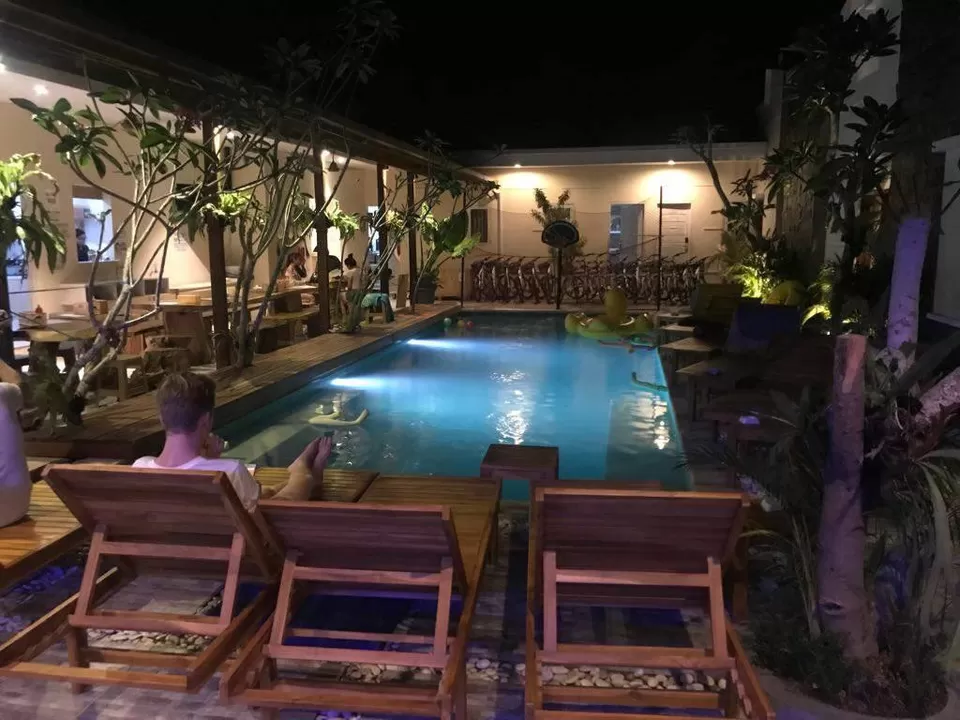 Place :- M Box hostel
Book here :- https://www.booking.com/hotel/id/m-box.en-gb.html
Location :- Gili Trawangan
Price :- ₹ 8000/- for 4 people for 2 nights
It's an exquisite hostel with modern amenities. It fulfilled all our expectations. The host were friendly and the day we went, karaoke was going on. To our surprise, one of the indonesian staff member sang bollywood songs. It was so welcoming.
The place is near to the harbour. This is undoubtedly my favourite hostel till date. Everything was immaculate and the free breakfast was delicious.
Definitely recommend the place if you are going with friends or solo.
They have a total of 5 properties depending on your budget ,if hostel is not your thing, you can easily pick one of the luxurious properties and enjoy their admirable service .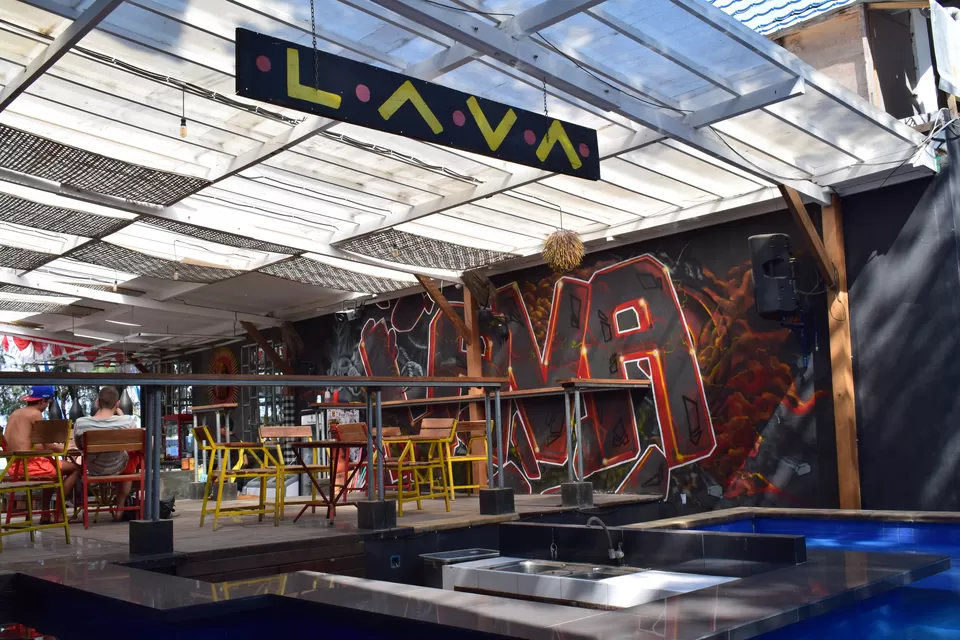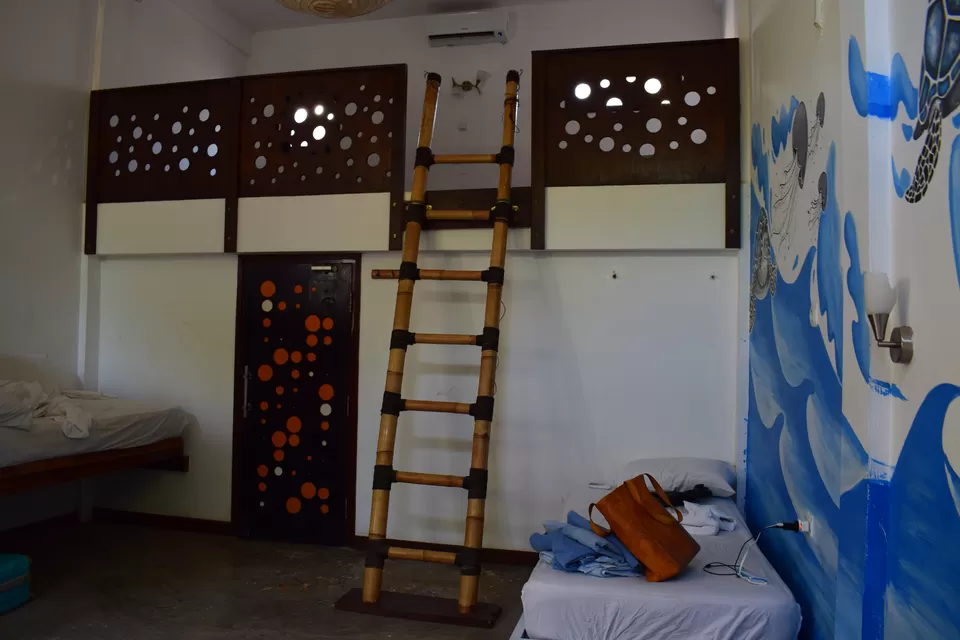 We shifted to another hostel in Gili T after staying for 2 days in M Box. This one wasn't as good as M Box but decent enough.
Place :- Gili Beach Bum
Book here :- https://www.booking.com/hotel/id/gili-beach-bum.html
Location :- Gili trawangan
Price :- ₹ 4000/- for 4 people for 1 night
The place was near the beach and had a bar outside, which made it happening at night. You can relax by the beach or get grooving on the dance floor.
The rooms were too spacious with four beds in one. Breakfast was disappointing due to limited food options. But they have a mini library, so that works for me. Sad part, I got to know about it when we were leaving.
The staff is courteous and also curious about India.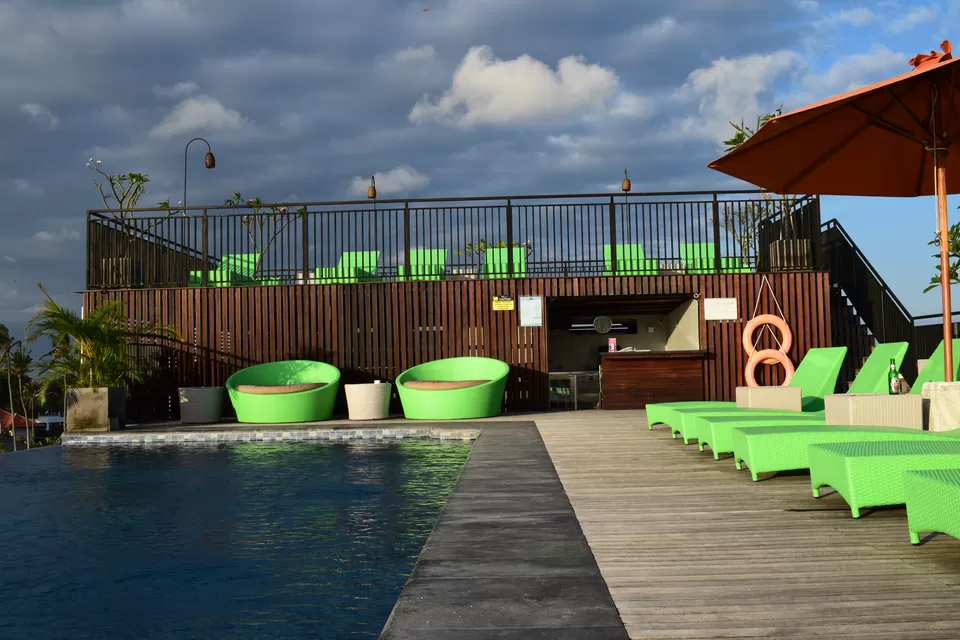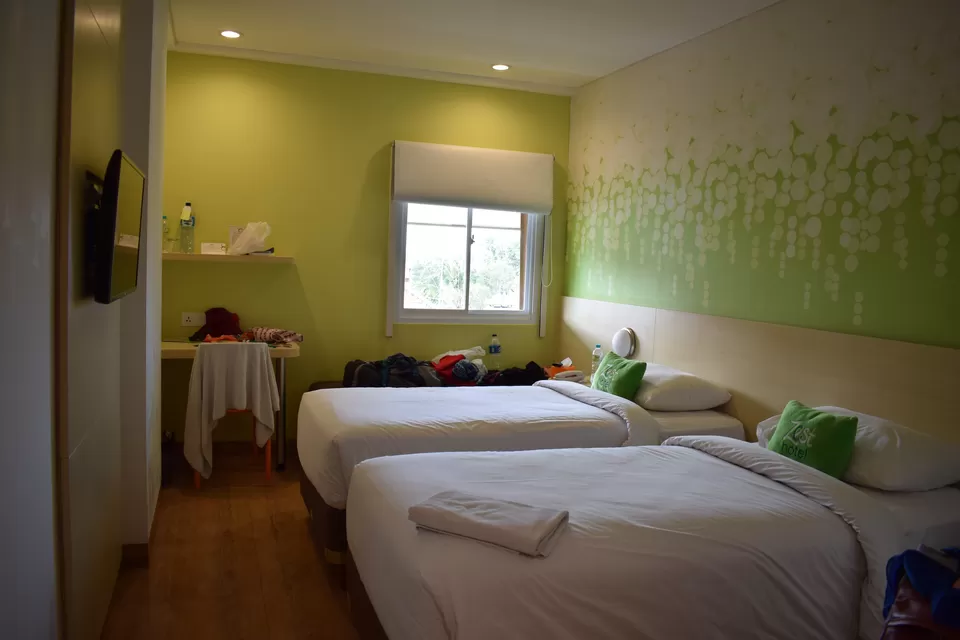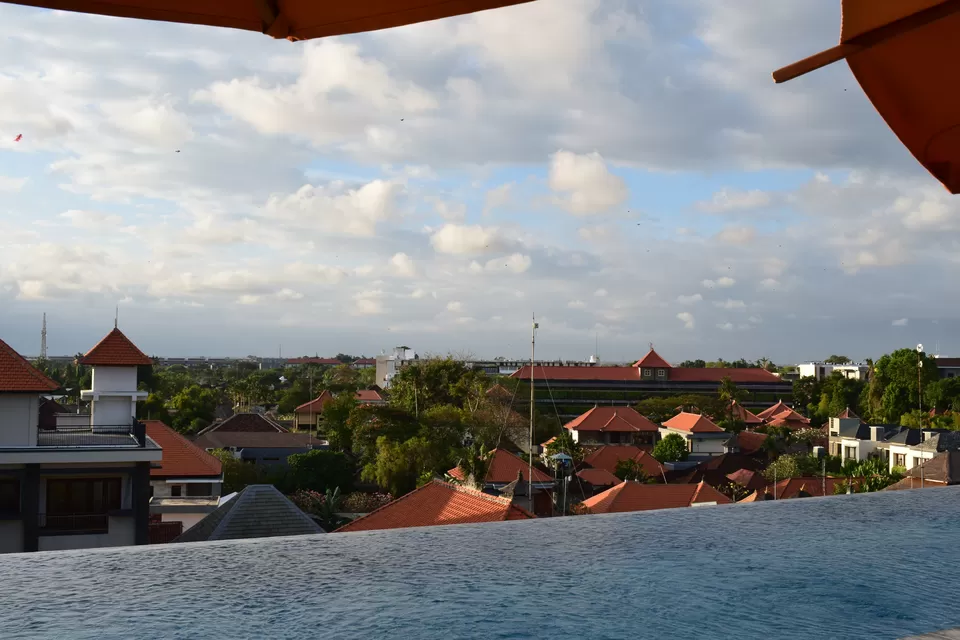 Place :- Zest Hotel, Legian
Book here :- https://www.booking.com/hotel/id/zest-legian.htm
Location :- Legian
Price :- ₹ 18000/- for 4 people for 4 nights
Our last stay of the trip was in Legian. To explore the nearby kuta and seminyak region, this is where you can stay. It's proximity to the market and restaurants, makes it perfect. Both seminyak and kuta beach are within walk-able distance from the hotel.
Hotel has it's own restaurant which serves delectable food with live music. It has a roof top swimming pool, with exquisite view of the city.
The rooms-service is flawless and staff members are amiable.
From sending postcard to calling a cab at night 3 o'clock, everything was done as requested.
The rooms are for budget travellers and thus less spacious but they have other properties where you can stay according to your requirement.
Our tryst with Indonesia ended on a good note.
I'll share more from my trip.
Till then
Keep travelling !!!