A stone's throw away from bustling Chandigarh is the quiet hamlet christened 'Morni Hills'. A ideal weekend getaway from Delhi and Punjab, this tranquil area houses the Golden Tulip resort. We spent a rejuvenating weekend at Golden Tulip Resort just when the winter was receding and Valentines Day was round the corner.
I had first read about Morni Hills, about a decade back, in a popular weekend getaway guide that said it was an ideal destination for a romantic holiday as with limited mobile connectivity it was cut-off from the humdrum of everyday life. It had been on my list ever since. Considering I am a social media addict and smartphones have taken over our lives in last ten years, I could really do with digital detox.
A smooth five hour drive from Delhi and after witnessing the many concrete jungles on our way, we reached the resort tucked amid serene hills.
Rooms: The Resort has 44 rooms across deluxe and suite categories, most of them overlooking the picturesque hills and offering views that harried urban dwellers love to wake up to. Our room was not-so-swanky but comfortable with a balcony that overlooked poolside and hills. The room had all modern amenities and a mini-bar.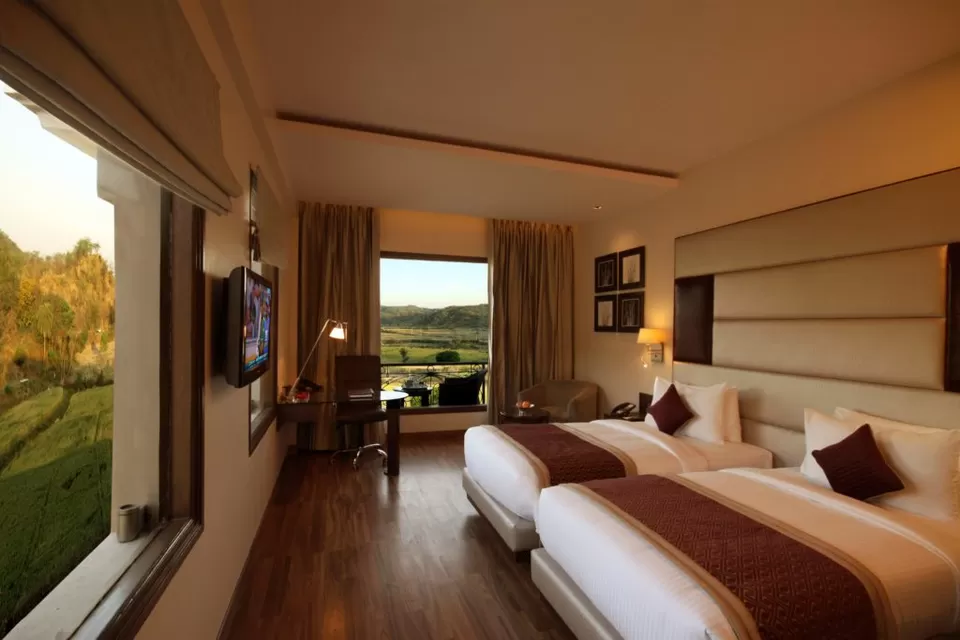 Food: Patio Terrasse, the multi cuisine restaurant has a beautiful al fresco with view of the hills. The restaurant serves Indian and Oriental cuisine. We spent Saturday evening sampling kebabs and other starters at the terrace while a live band dished out popular Bollywood songs. The restaurant was surprisingly full as besides hotel residents many locals walked in for dinner. The bar was well stocked too. The restaurant has decently priced buffet for lunch and dinner. Next morning we were back at the terrace for breakfast and started Sunday on a bright note.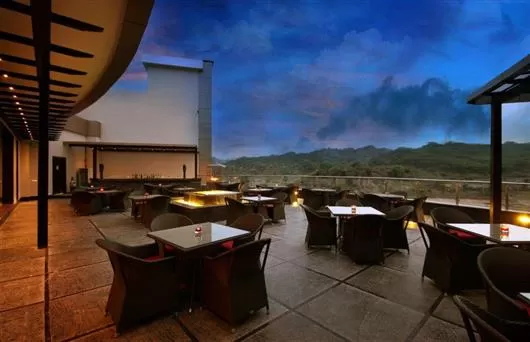 Beyond Rooms: Spa was the surprise element of our weekend stay at this resort. The hotel houses Samayaa Spa. Three treatment rooms, steam, sauna and a crisp menu make this a quick rejuvenating haven of the resort. I opted for a 60-minute Royal Samayaa treatment- oil massage followed with body scrub. My therapist did a good job with this invigorating treatment. My husband, who's usually more critical of spa treatments, was very happy with his deep tissue massage. The treatments are priced right between Rs 2000 and Rs 3500 and there are attractive stay and spa packages too that the resort offers.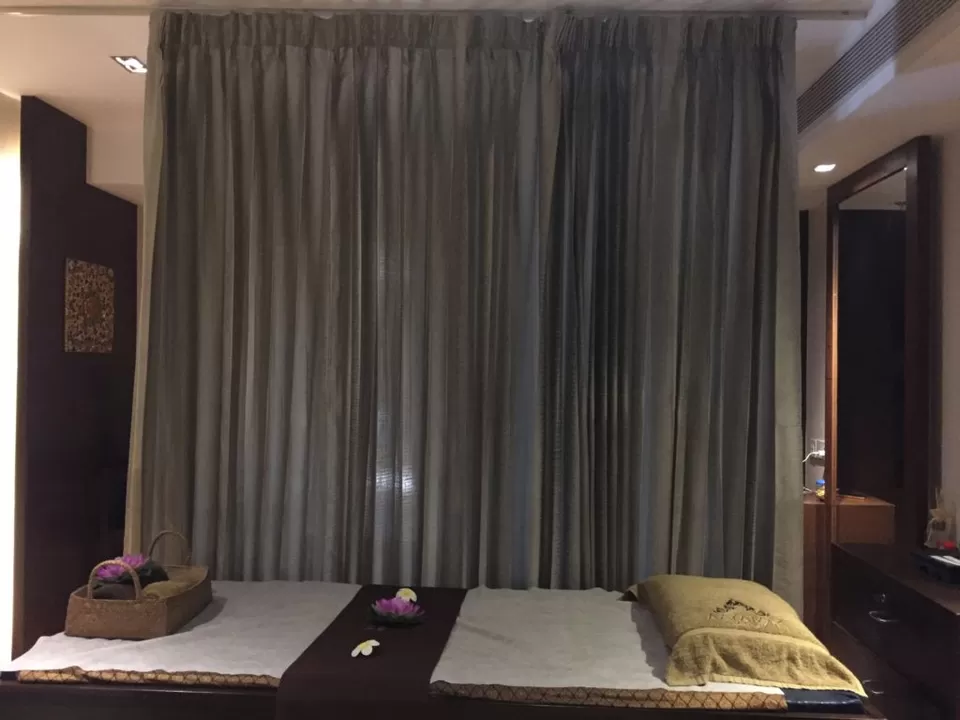 Besides spa and swimming pool, the hotel offers range of indoor and outdoor games. For MICE travelers, it has conference rooms, ballroom and also open lawns for offsites or office functions.
If you decide to step out of the hotel, there is famous Rock Garden of Chandigarh and some eating joints that you can go to. The hotel suggested we try the famous Butter chicken and Mutton Rogan josh at the Pal Dhaba but we gave it a miss.
Kid Friendly: This resort is one of the most family friendly hotels I have across ever since I started traveling with my #LittleExplorer, who's seven months now. The hotel has babysitters and the staff was always ready to take care of the baby while we enjoyed some couple-time. No wonder there were many families and kids checked-in at the resort.
The courtesy the hotel staff, from a wifi technician to front office person exhibited, made me believe that they were well trained.
Digital Detox: Just like the guide book had suggested, our Vodafone phones didn't have network signal during our entire stay. Like good old days I used hotel landline to call back home. There was wi-fi but not as fast as I am used to at home and work. No complains, it was just the kind of digital detox the doctor ordered!
This four star resort is a great value for money stay option.
Golden Tulip Resort, Morni Hills, Chandigarh: Digital Detox amid Hills: overview
LOCATION ☆☆☆☆☆
SERVICE ☆☆☆☆
FOOD ☆☆☆☆
CONNECTIVITY ☆☆☆
BANG FOR THE BUCK ☆☆☆☆
Great! ☆☆☆☆
Summary:A weekend getaway that won't hurt your pocket!
This blog was originally published on The Hotel Explorer.