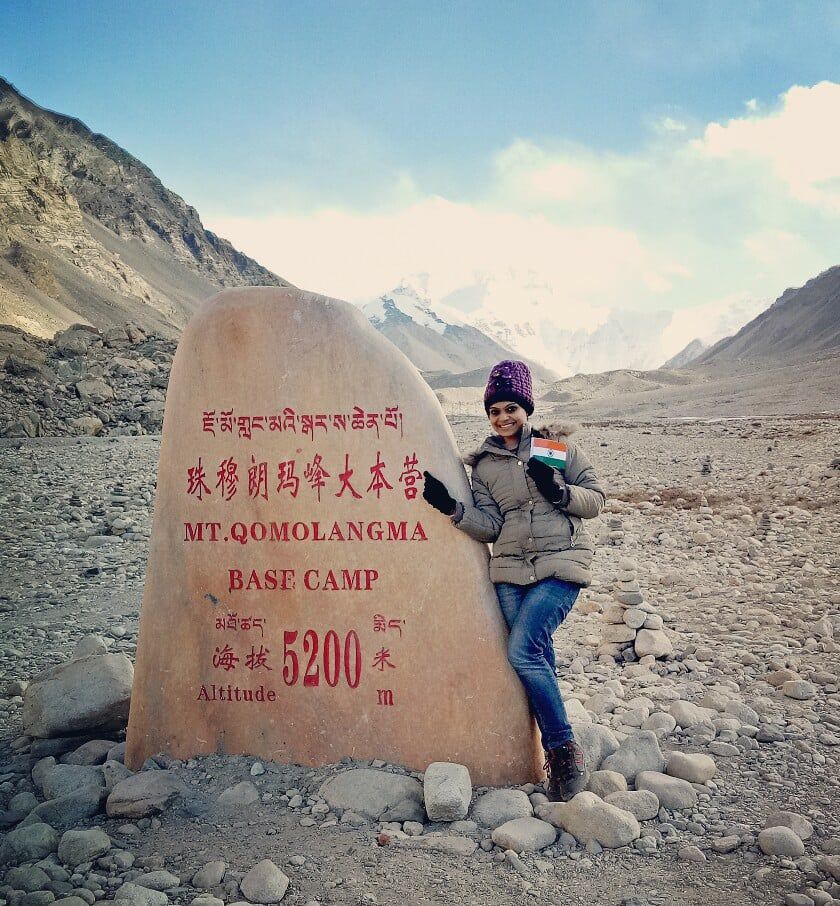 RAW.RUGGED.ADVENTURE.TRACK.TREK.TENT.TRAIL.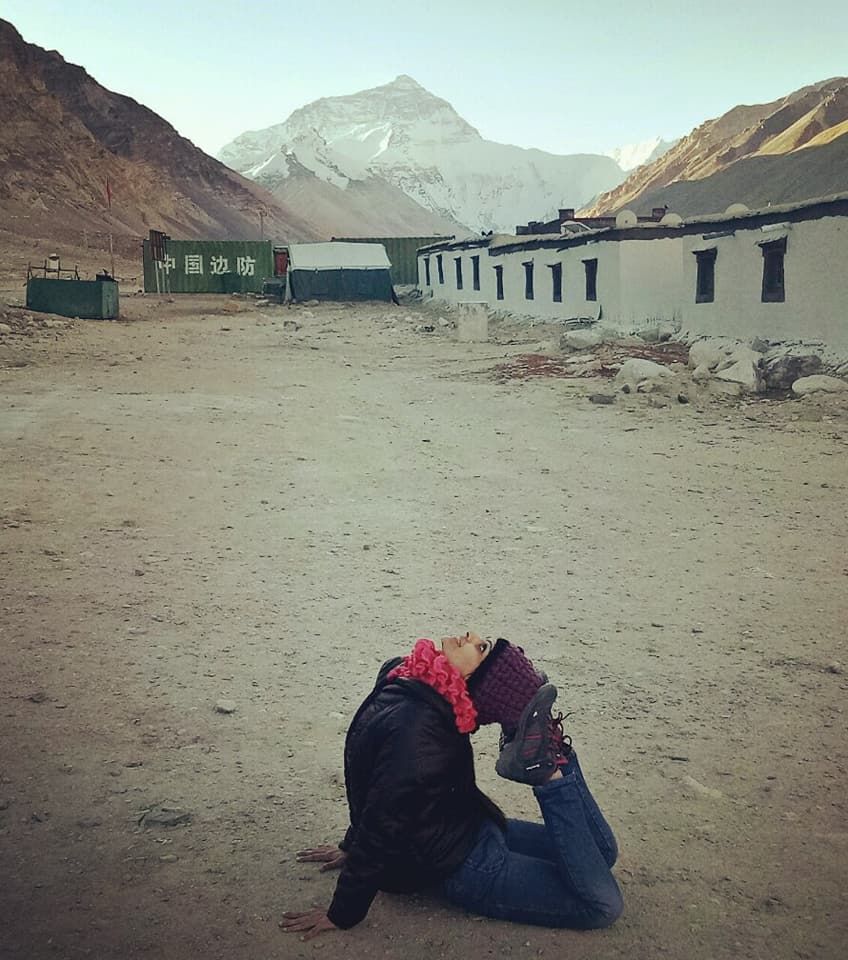 The top most adventure in my bucket list was to be at Everest Base Camp. The dream of every trekker. My heart & soul had been craving for this since a long time. Mount Everest at 8,848 m above sea level is the highest mountain range of the world, located on the border of China and Nepal. In Tibet, Mt. Everest is known as "Qomolangma" (the third goddess) whereas in Nepal, Mt. Everest is referred to as "Sagarmatha" (the forehead of sky). The North slope of Mt. Everest is situated in the Tingri County of Tibet, China, while its South slope is located in Nepal.
Location of Mt. Everest in Tibet/ North Slope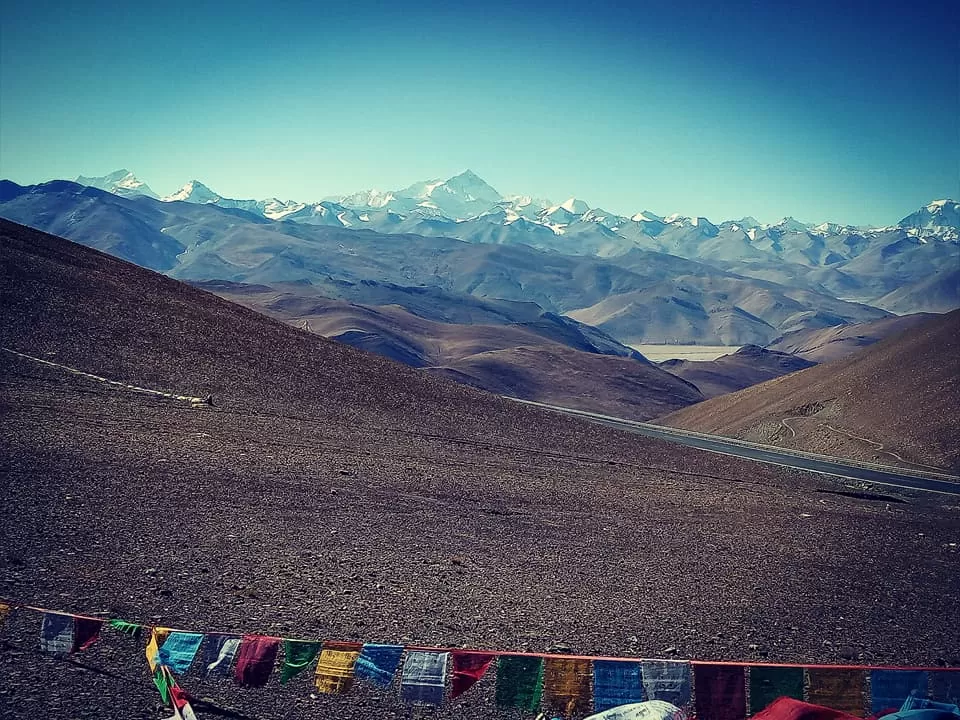 Mt. Everest on China's side, which accounts for 70% of entire mountain, is situated in Tingri, Shigatse, Tibet. In Tibet, (North Slope) Everest Base Camp is 5200m.
The climate in Everest region and surrounding mountain range features changeable and unstable weather. Even in one single day, the weather is so unpredictable that dense fog, relentless gale and hail and heavy snowfall can occur at any time.
Best time to visit EBC in Tibet is Apr, May, Sept, Oct, Nov.
Accommodation at Everest Base Camp: Rongbuk Monastery offering shared rooms at basic standard, but without shower.
Oxygen Supply at Everest Base Camp: Portable oxygen bottles are available.
Day 1: Lhasa -Gyantse – Shigatse
Picked up from hotel in Lhasa at 8:00 a.m. After about 2 hours reached Yarlung Tsangpo River. Passed by the Gampa La Pass 4790 m. Had a glimpse of the beautiful turquoise Yamdrok Tso Lake 4400 m. Continued the journey reaching Kharola Glacier 5560 m. Further moved to Simila Mountain Pass 4200 m. Then, headed westward towards the city of Gyantse famous for Pelkhor Chode Monastery and Gyantse Kumbum. Overnight: stay in Shigatse.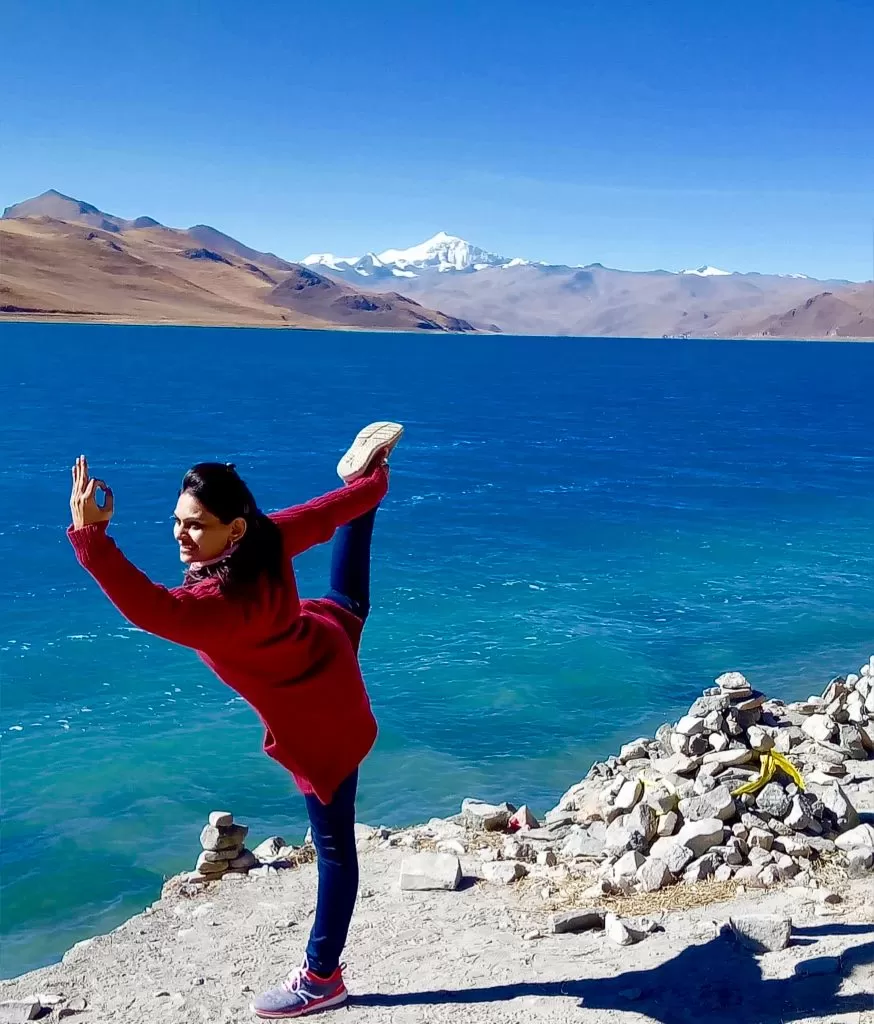 Day 2 : Shigatse - Rongbuk Monastery
From Shigaste picked up from hotel at 8:00 a.m. Crossed Tsula Pass 4500 m and then Gyatso La Pass 5248 m. Enjoyed a spectacular panoramic view of Himalaya at Gawu La Pass 5180 m. After 6 hours, arrived at Rongbuk Monastery and stayed there overnight.
Some of the world's most incredible destinations can't be reached by transportation, they don't feature comfortable hotels, warm showers & sandy beaches. Such heavenly places are experienced by foot. One of the most beautifully sublime and culturally rich experiences on this planet for me was to be at EBC. The heart was racing and hands felt numb. Depleting Oxygen level, minus temperature, shortness of breath but nothing to win over the zeal to be at EBC. The final few steps were very hard but when I saw the board that read Mt. Qomolangma Base Camp 5200 m an adrenaline rush took over, and I was on cloud nine.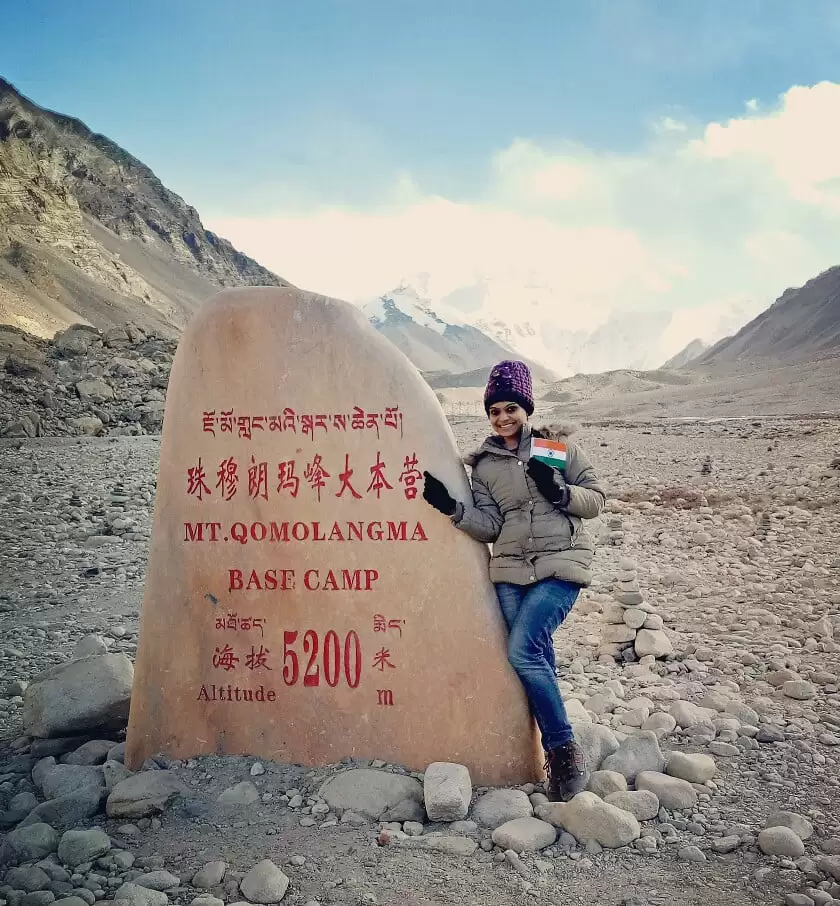 Totally eyegasmic!!! Face smiling & unique aura of happiness surrounded me. Standing there, I wondered, looked around, not below but above at all other peaks. I will never forget that moment- I felt infinite. It was a moment of pure "Nirvana". What I felt being in the laps of this mammoth creation of Mother Nature is beyond words. To witness the Sunrise and Sunset of Golden Everest Peak was an experience unmatched and there is no substitute for this experience whatsoever.
At bottom, mountains like all wildernesses, challenge our complacent conviction - so easy to lapse into - that the world has been made for humans by humans. Most of us exist for most of the time in worlds which are humanly arranged, themed and controlled. One forgets that there are environments which do not respond to the flick of a switch or the twist of a dial and which have their own rhythms and orders of existence. Mountains correct this amnesia. They induce, I suppose, a modesty in us.
Unlike anything else on Earth, the wild mountainous terrains are unique perspective of the landscape which is veiled, mysterious & silent. Highly remote, primitive, perilous and untraveled land.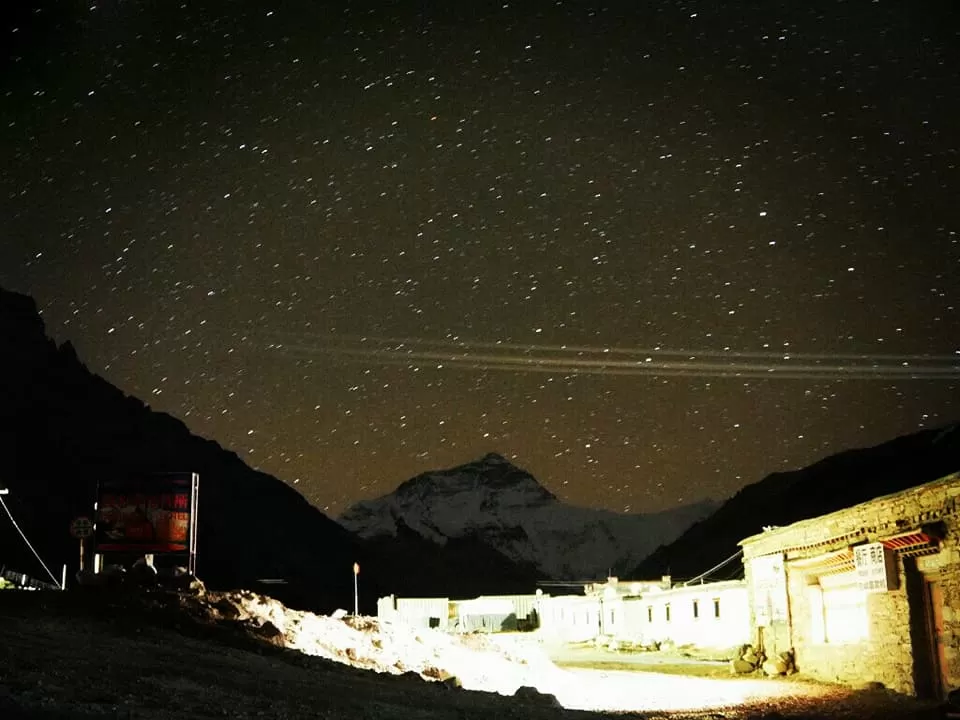 Day 3: Headed back to Shigatse. Overnight stay in: Shigatse Hotel.
Day 4: Shigatse - Lhasa
Started the day by heading towards the Tashilunpo Monastery, which is the seat of Tibet's second highest incarnation: the Panchen Lama. Afterwards, through Friendship Highway reached Lhasa after 6 hours.
Day5: Flight to Mumbai from Lhasa. Everything that has a beginning has an ending. Tibet you won my heart. I shall surely visit you again.